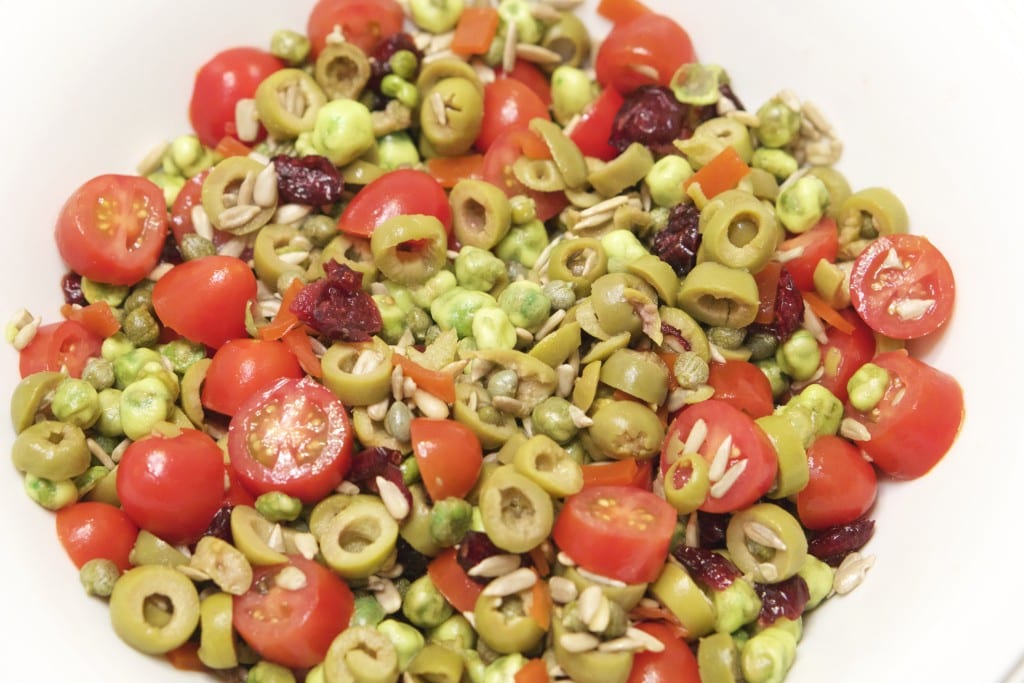 Hey guys, so I stumbled upon this amazing salad recipe when having family dinner with my in-laws, and boy is it addictive. Now it definitely isn't for everyone as my husband is not too fond of it, but I can't get enough of it. I love the mix of sweet, spicy, and tangy, and all the different textures of this salad. What's great about it is it doesn't spoil quickly like a normal salad, and its great served cold or at room temperature. Also no cooking required, and that's always a plus in my books. So here it is!
Ingredients
Tomatoes (use small grape or cherry ?s cut in half OR chop regular ?)
Craisins
Sunflower Seeds
Capers
Sliced salad olives with minced pimento
Wasabi hot peas (if you like an extra kick)
Extra virgin olive oil
Red wine vinegar
Mix it together and enjoy!
🙂 Dawn