Hi friends,
Hope you are doing well! Today I wanted to share our journey to become foster parents this year with The Sanctuary. Adoption has always been something we wanted to do as parents, but didn't realize till a couple years ago that our pathway to adoption would take us to become foster parents. In my heart I've always envisioned having school age sibling sets to become part of our family. We had originally thought about waiting a couple years, but I felt God was calling us to do it sooner. We started in April with our classes and finally after many life changes and overcoming hurdles we became licensed last month. Read more below on what we had to do to get to where we are today in our foster care journey.
When we started our journey last April we had taken a break from trying to have another child. We also didn't think we would sell our house and buy a farm in the middle of it. So after finishing our foster classes in the summer we were in between homes from selling our home to moving to an apartment temporarily, to moving to a rent home. As much as we wanted to be licensed and have children in our home we didn't have a permanent home to do so.
While in the process of figuring out if we were going to build on our farm or not, we ended up getting pregnant to our surprise, especially after having two previous losses in the past two years. Not only were we juggling trying to build a home, but navigate a new pregnancy too. Thankfully our foster care agency The Sanctuary were able to get us certified before our classes expired even though we would only be able to do temporary respite care until we had a more permanent home solution.
In the midst of all of this we decided building a home on our farm that would leave us an hour away from our foster care agency, our family who could help especially with a little one on the way, and Josh's work wouldn't be the best idea. So we recently decided to find a home closer to our family and our agency whether we build one our find one that is move in ready.
We had the opportunity to do respite care for a two year old which gave us a taste of what it would be like. I know it isn't going to be easy, but we know it is God's plans for us to serve these children and be a place where they can feel safe and at home whether it's temporary or a permanent placement.
One of the reasons we chose our foster care agency The Sanctuary was because of their faith based mission and that not only do they go above and beyond for their foster families but also for the biological parents who are willing to work and get the help they need to be reunified with their children. I know it isn't easy being a single parent, or a parent who has been in a cycle of abuse. It's is not us to judge, but to do what is best to help these children whether that means reunification with their bio parents or becoming their permanent placement or adoptive parents.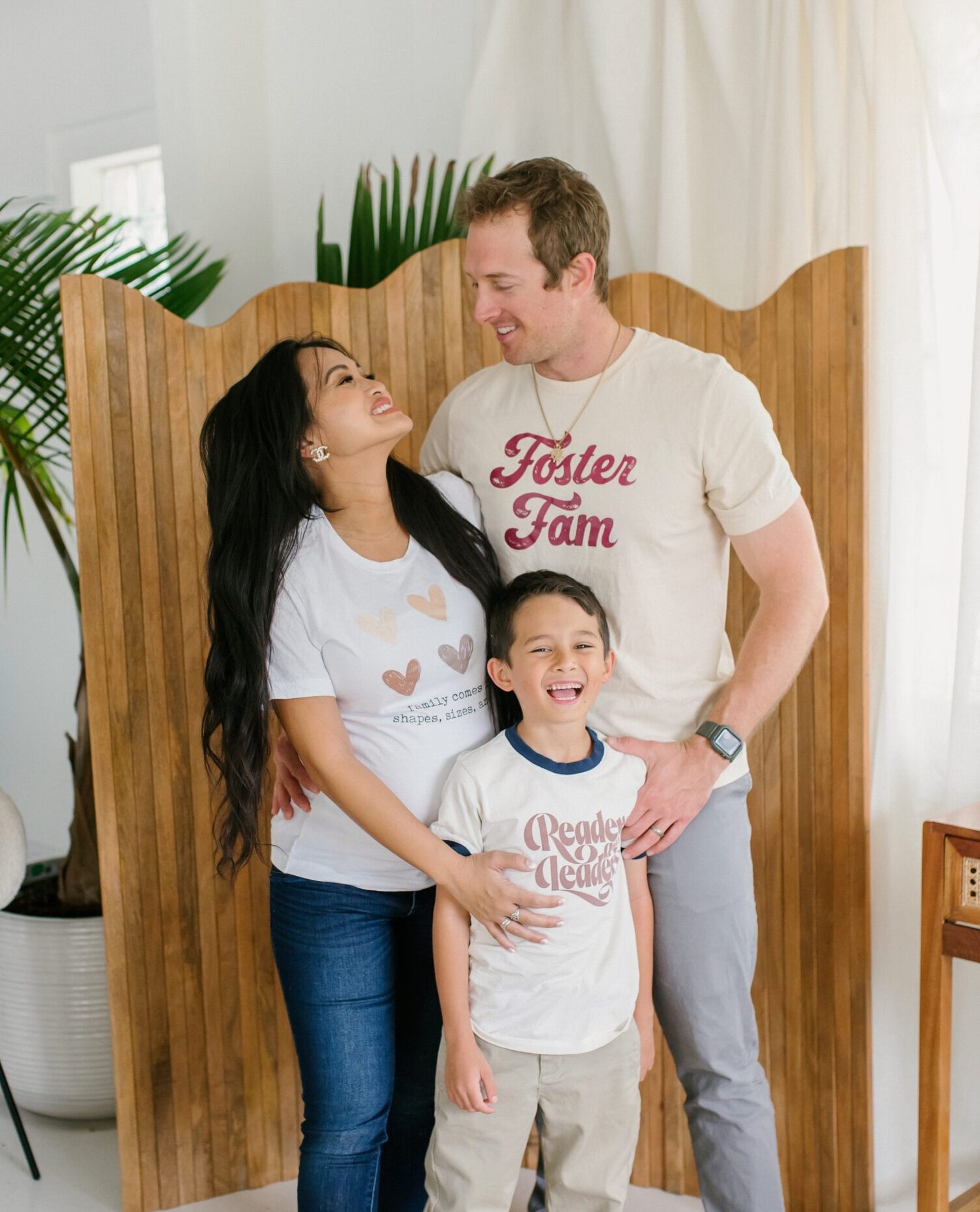 For anyone looking to become foster parents, to adopt, or simply to just help out when they can by providing respite care I recommend to do your research when it comes to foster care agency in your area and find one that fits you and your core values. Not every agency is created equally, nor do they provide the same services. We are so thankful our friend recommend our foster care agency The Sanctuary to us because it is exactly where we are meant to be.
Our shirts are from Together We Rise an organization that donates its proceeds to helping foster care children.
P.S. Subscribe for weekly newsletters so you never miss a single post!
Photos by BanAvenue Photography