Happy Wednesday everyone! Today I have so exciting news about where I am headed tomorrow, and who I will be traveling with. If you have been following me on Instagram then you might already know. Tomorrow I will be traveling to Atlanta to the Blog Societies Conference for four days with six of my favorite blogger mamas or what we like to call ourselves Blog Moms of Houston aka Housewives of Houston lol! It's a running joke we have between us girls and you will have to visit each of our post to see what I mean. We are so excited to have this time to invest in our business and we can't wait to share all we learn from the conference. Check out more trip details below including outfit details of this fun shoot we had at Emmaline! Plus there's a travel giveaway below so you can win your own vacation to a fun tropical getaway of your choice!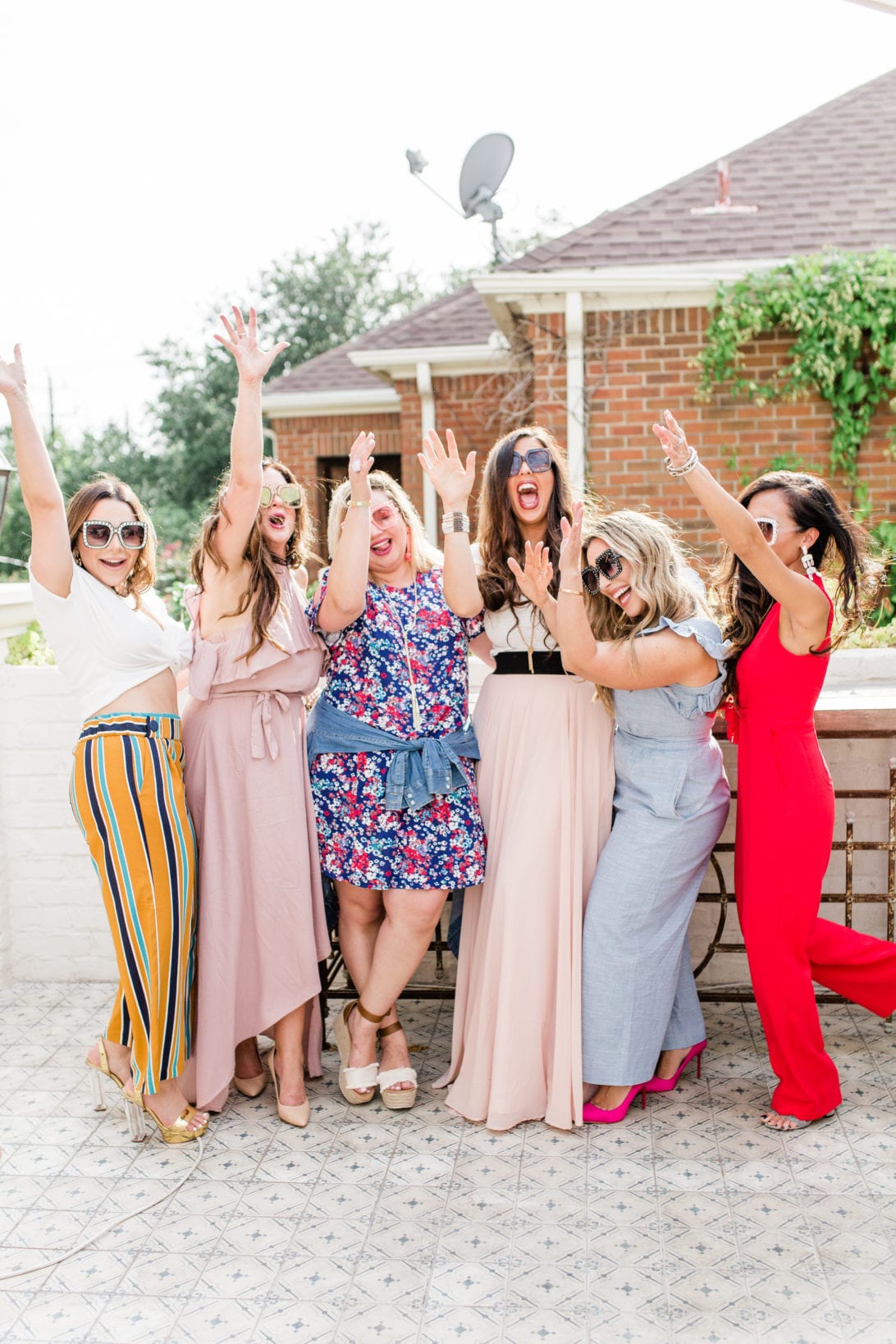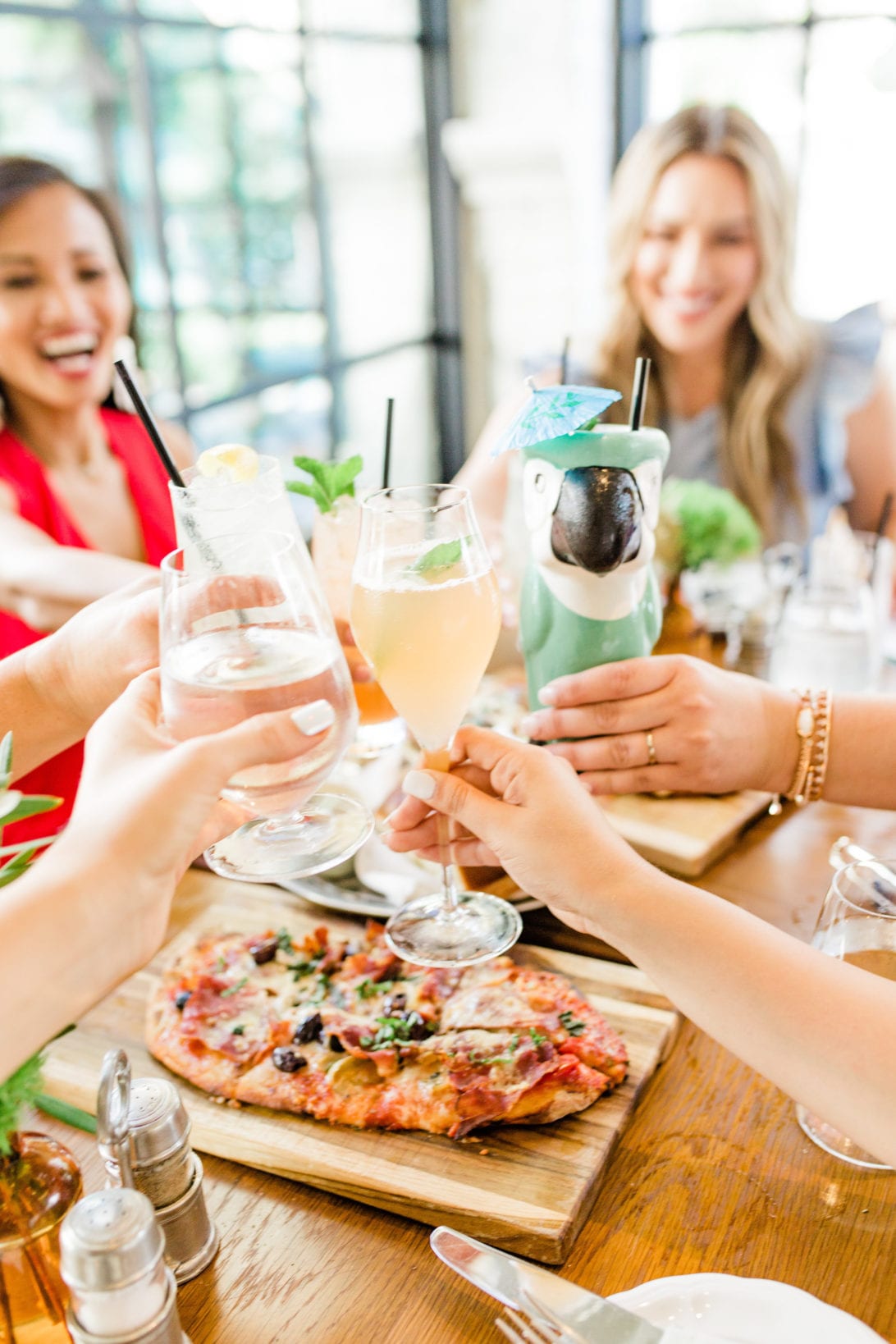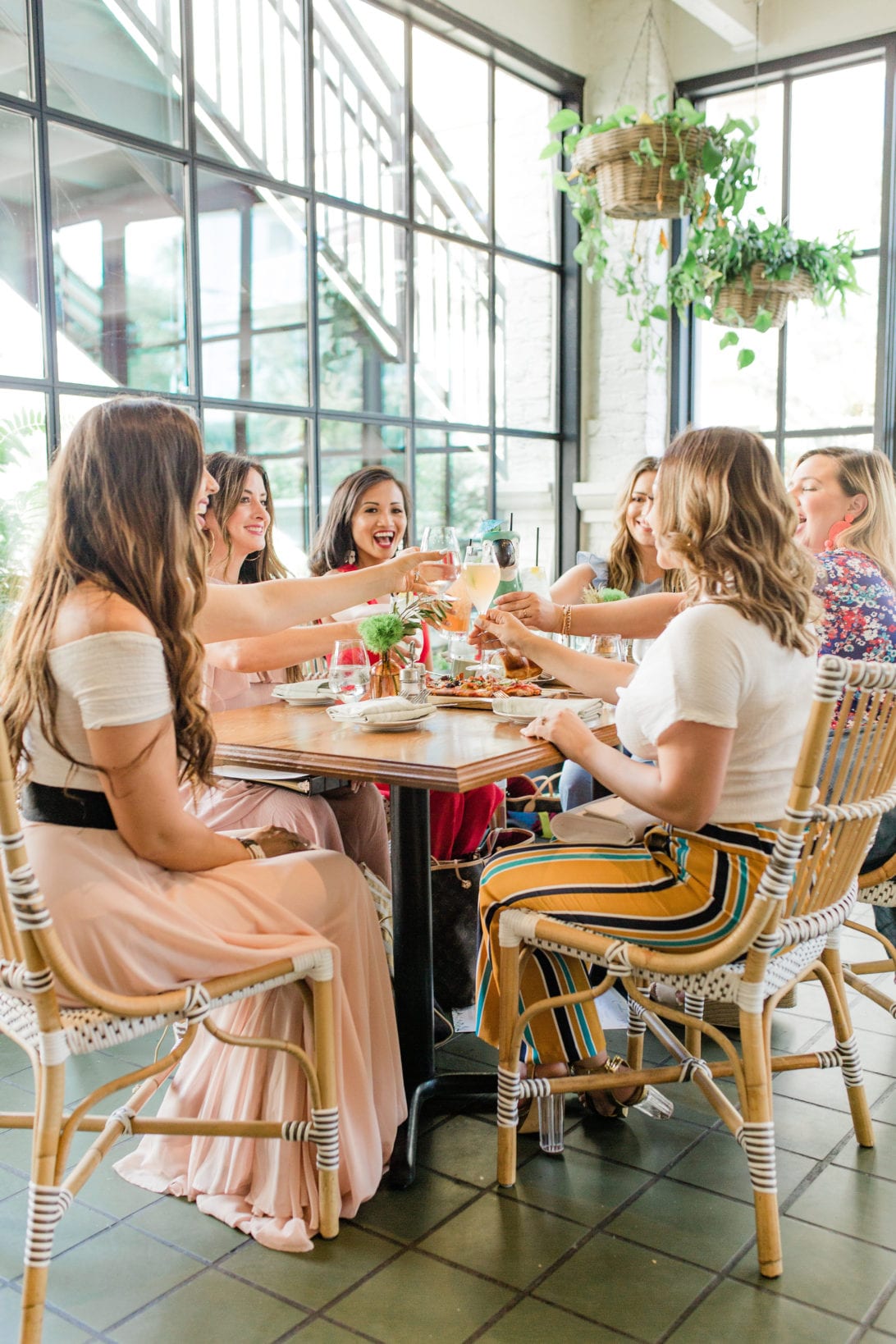 The Blog Societies Conference
Where: 
We are headed to Atlanta, Georgia for the Blog Societies Conference. We will be staying an extra day so we can do some touristy things including visiting the Panda bears at the zoo, which is a dream come true!
When:
We will be going Thursday to Sunday!
What:
The Blog Societies conference is a conference for bloggers toto network with top brands and learn through hands-on workshops with industry leaders. I'm excited to learn more about ways to improve and grow my business, and I am also excited to network and meet up with bloggers and brands all over the U.S.!
Who:
I'm so excited to be doing this trip with these amazing blog momma's! They are some of my besets friends and I love being able to share our journey together. I don't know what I would do without there support! These ladies all have such amazing blogs and have so much to offer. I've definitely grown so much as a person and Check out their blog and Instagrams below!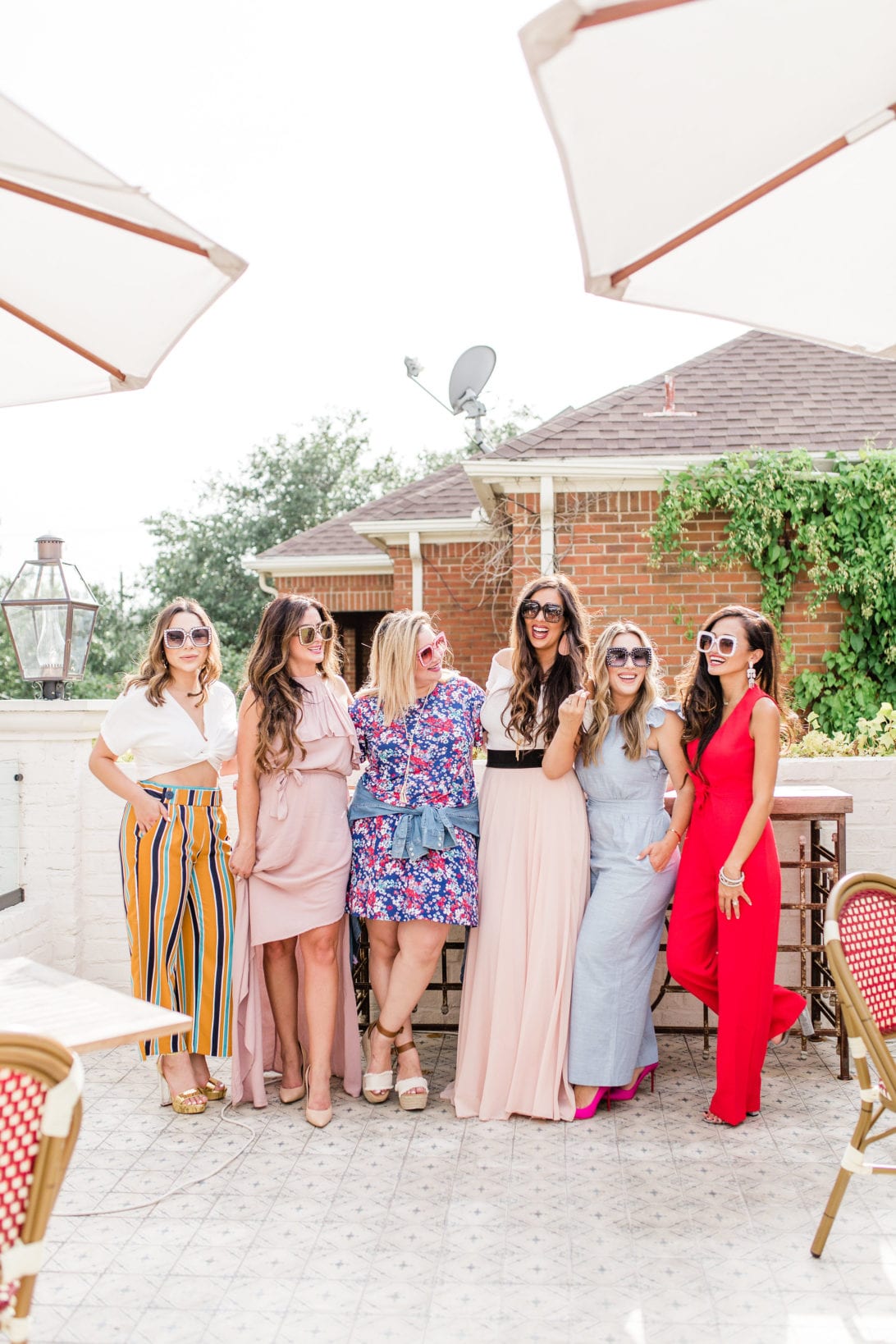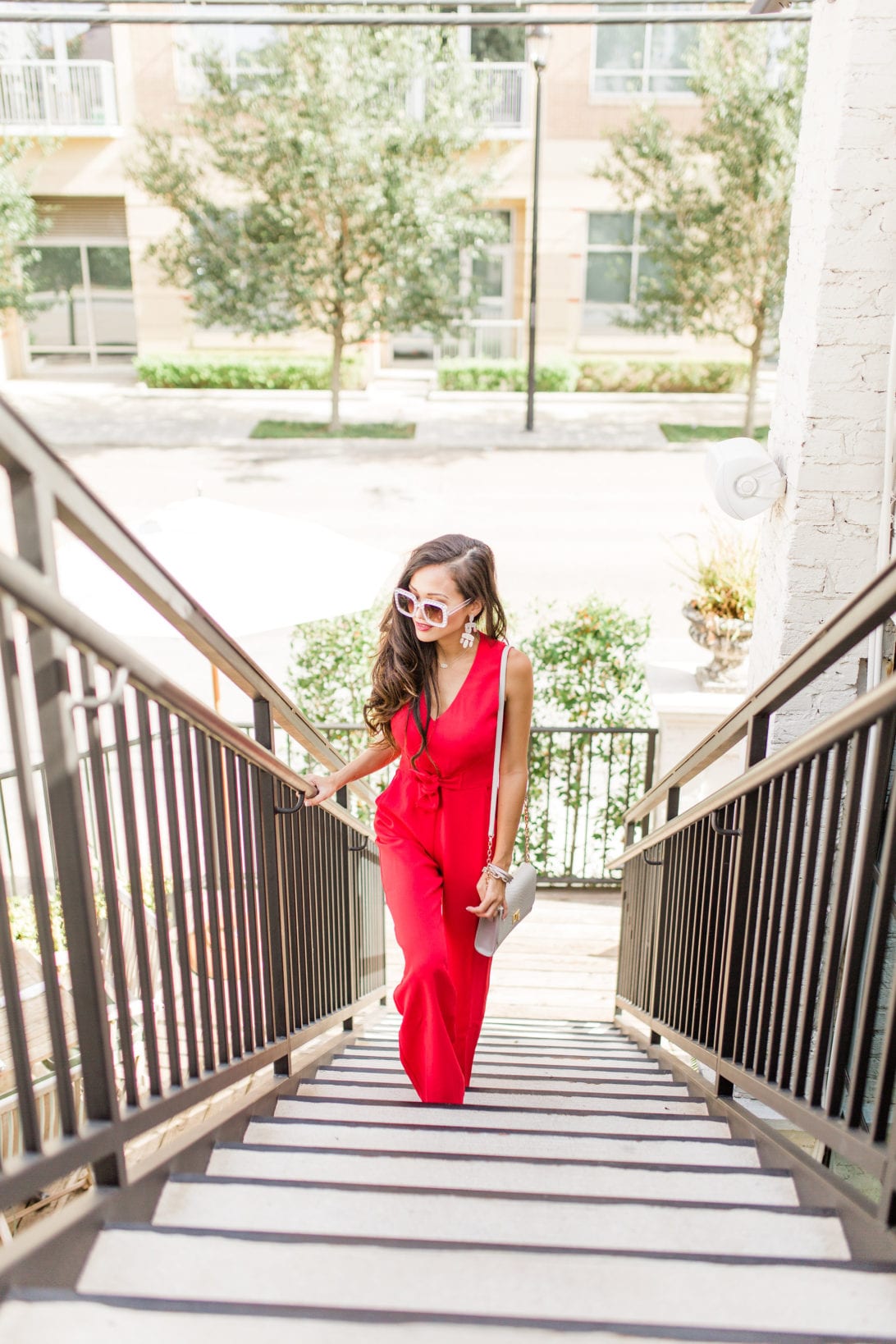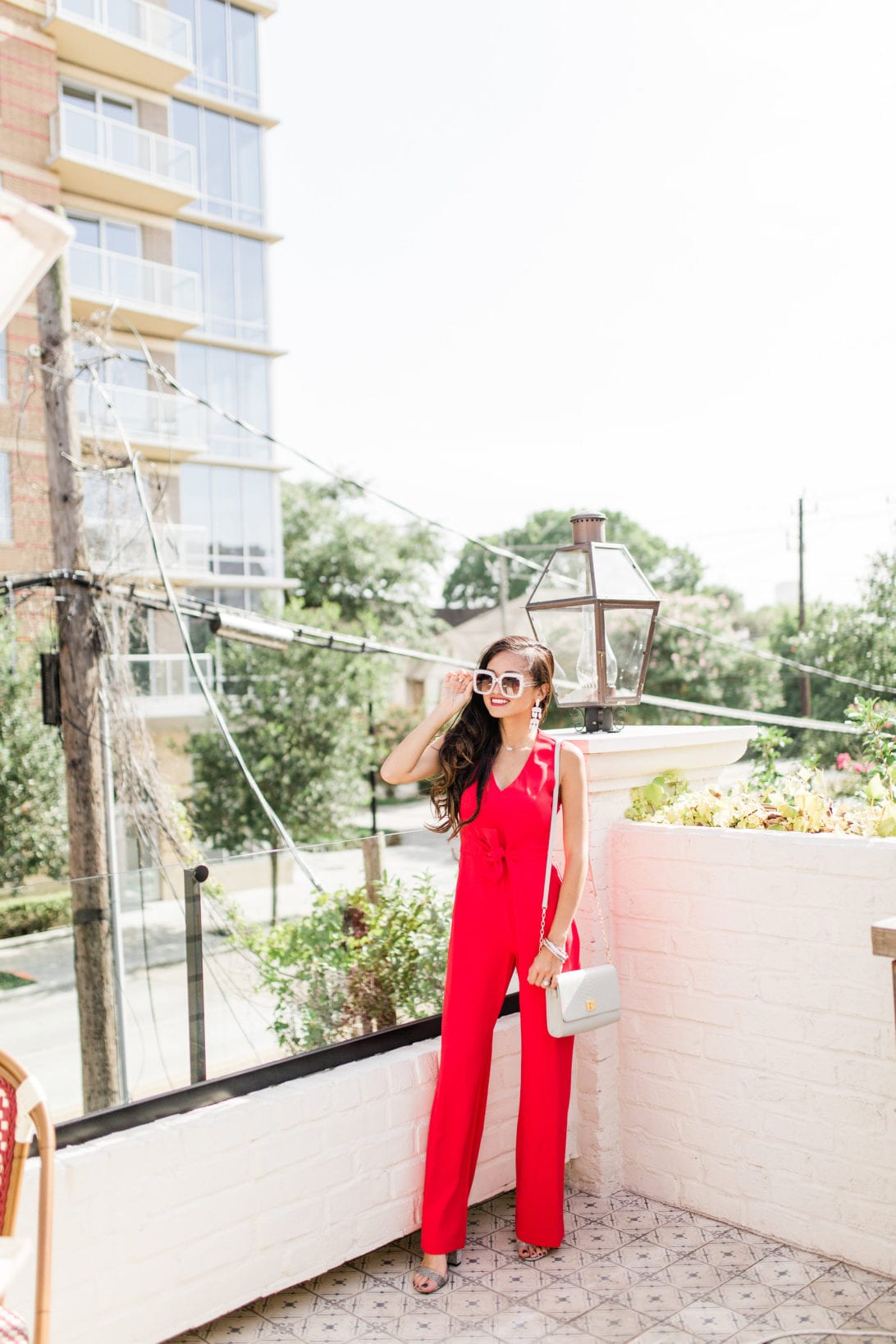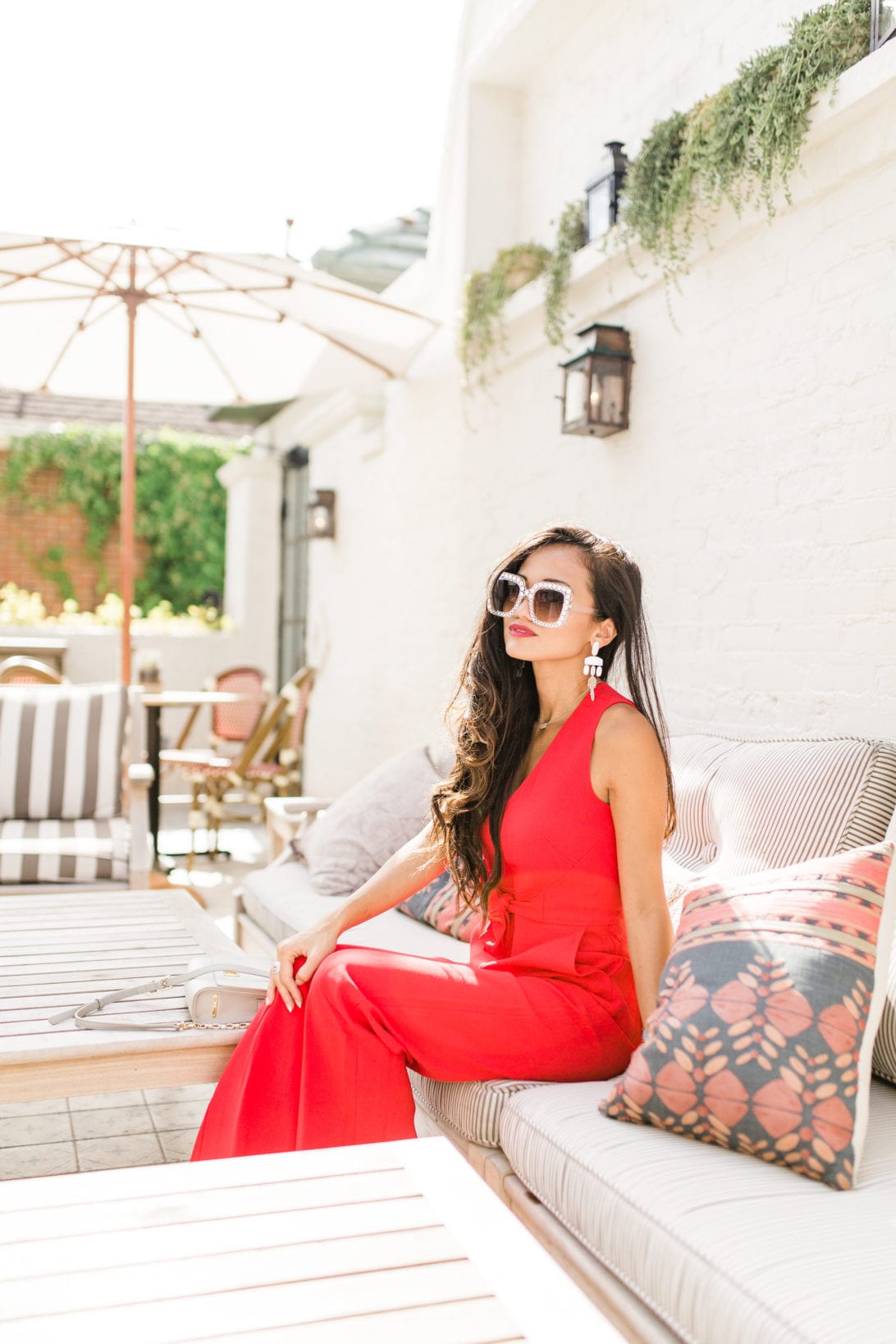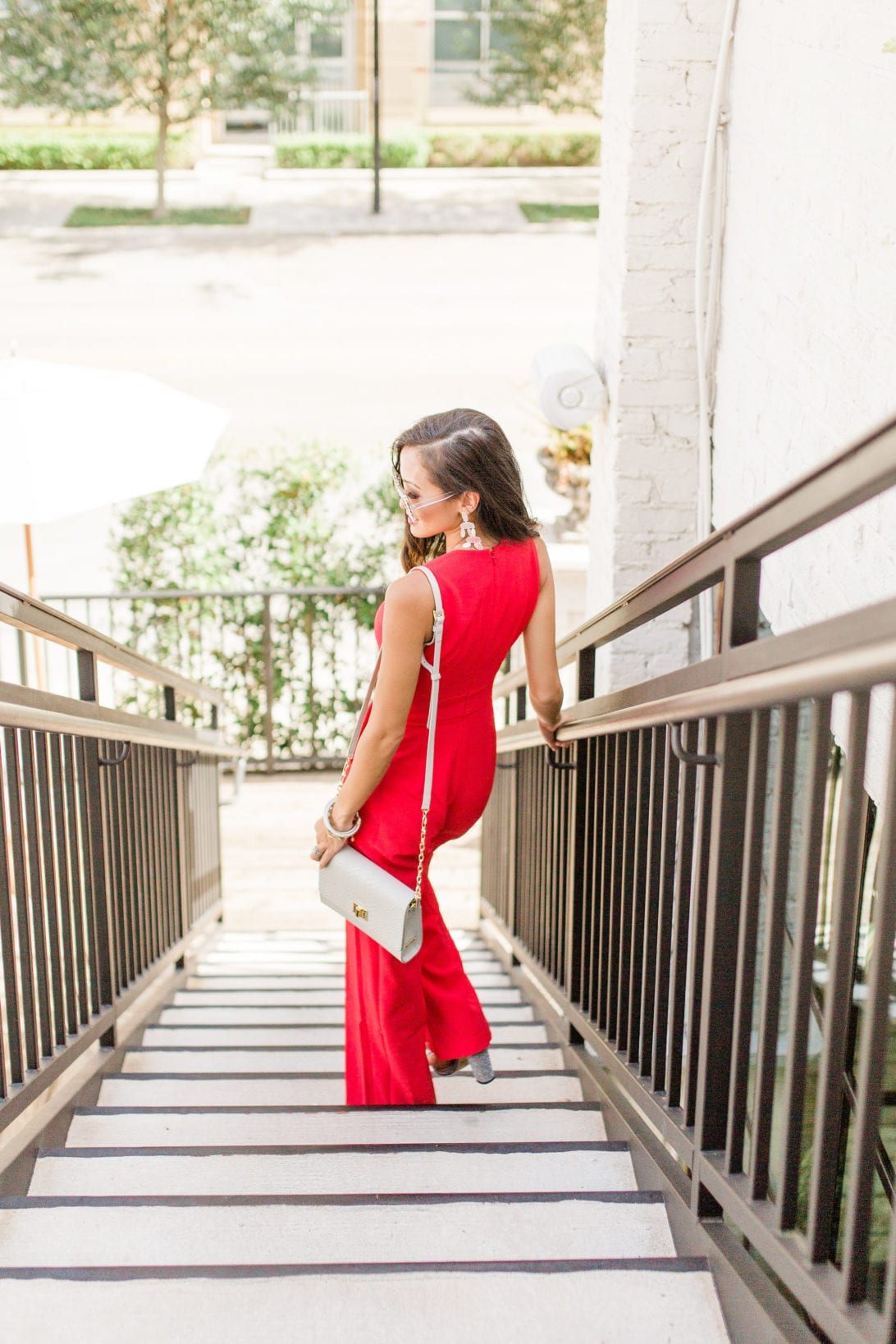 SHOP THIS LOOK:

So lets talk about this outfit. I cannot believe I found this jumpsuit in a petite size during the Nordstrom Anniversary sale. I don't normally wear jumpsuits because of the fact that they are usually too long for me, but this one fit perfect! I cannot say enough about how much I love this jumpsuit and recommend to anyone who has a hard time finding one that fits like I do. It comes in regular and petite sizing. My sunglasses are also so much fun and under $15. The girls decided to get matching sunglasses for this trip, and it turned out so cute for this photo shoot. You can follow along on your trip to the Blog Societies Conference on Instagram. I am so excited to be going on this trip and want to give my readers the opportunity to win a vacation of their own! Make sure to enter in the giveaway below!
August is here and summer vacations are starting to come to a close. If you're like me, you haven't had your fill of sunshine quite yet though! We decided to keep the warm weather fun going this year and give away a tropical getaway to one lucky winner.
Hearts of Gold Blog | Tekwani Travels | Lifestyles by Lauren
Felly Bee | It's Our Fab Fash Life | A Pretty Penny | DTKAustin
Blue Mountain Belle | Cup of Charisma | Posh in Progress
To Thine Own Style Be True | RD's Obsessions | The Daiquiri Diaries
Effortlessly Sophisticated | The Style Weekender | Dawn P. Darnell
Nourish Your Glow | A Lily Love Affair | Oh Hello, Jackie | Phyrra
My Beauty Bunny | Street Style Squad | Sylvie in the Sky | Jenn Loyd Life + Style
The Middle Page | SheShe Show | So Heather | Megan Marie | A Demure Life
One lucky person will win a tropical getaway to enjoy some fun in the sun! The winner will get to choose from among 3-5 different vacation packages, so they can select the trip that most perfectly fits their travel goals. Some currently available packages include: Malta, Mexico, Thailand, Costa Rica and more (options may change and will be subject to availability at close of contest, most options include approximately 4-6 nights at a 4 or 5 star hotel and flight options from the U.S.).
This tropical giveaway is brought to you by the wonderful influencers above, be sure to check out their websites for style inspiration when you start planning your next vacation! Enter by performing the actions listed in the Rafflecopter below for a chance to win!
Make sure to do the actions in the Rafflecopter before marking they are done! Marking done doesn't automatically perform the action. Good luck! Winner will be announced in the Rafflecopter on this blog post.
Giveaway runs from August 6, 2018 to August 20, 2018 (concludes at 11:59 PM on the last day). Open internationally (please note flight options are typically out of specific cities in the U.S.-if you are international & can't fly out of the U.S. then we can offer packages that include higher value hotel only packages without flight). Void where prohibited. By entering you are agreeing that you are performing the actions in the Rafflecopter that you have marked as done. By entering you acknowledge that you are agreeing to the newsletter subscriptions, are over 18 years old and all other terms & conditions of the giveaway. More giveaway details can be read in the terms & conditions here. Winner will be announced within 14 days of the conclusion of the giveaway and entries will be verified by the hosts. Thanks for participating, I can't wait for you to check out these amazing bloggers!
P.S. Subscribe for weekly newsletters so you never miss out on a single post!
Photos by Arzu Vargas Photography