Thank you Dreams Playa De Mujeres Resort  for our complimentary stay.  As always all thoughts and opinions are mine alone. Thank you for supporting those who support this blog.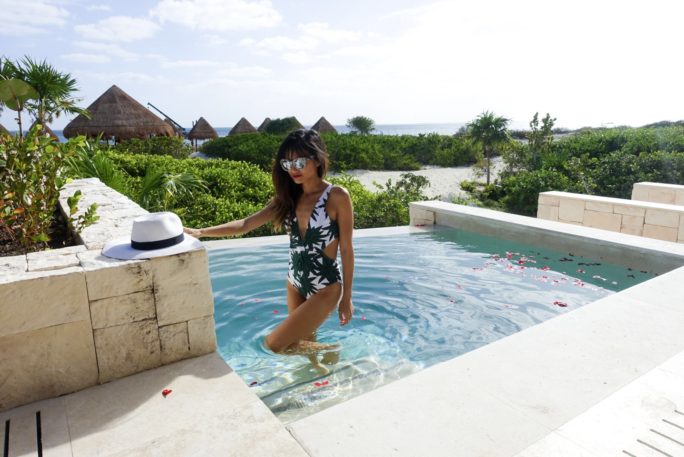 Last month I had the privilege to stay at the brand new all-inclusive Dreams Playa De Mujeres Resort. I was there for a girl's weekend and our stay was absolutely amazing. The staff went out of their way to make our girls weekend extra special so I though I would share my travel diaries with you! It was a wonderful relaxing getaway for this mama, and for my first experience in Mexico, I couldn't have imagined anything more beautiful. Next time when I come back I will be definitely be taking my hubby and little man with me. The Dreams Playa De Mujeres Resort is not only a great place for a girls trip, but the perfect resort for families. With their own Explorer's Club for kids, kid's pool park, and spa packages for moms, it truly is a dream come true. Check out my travel diaries and my Youtube video below!
Did you like my tour of our junior suite and the presidential suite? It was my first time using my new Vlogging camera, and I am absolutely obsessed with it. I highly recommend it if anyone is looking for a compact travel/vlogging camera. Also have to thank the amazing staff for subbing in as my camera man since my husband wasn't able to come to this trip. They were so helpful and so accommodating on this trip. I truly believe they are the foundation that makes this Dreams Resort  Playa De Mujeres so wonderful. Below are more travel diaries pictures of my stay.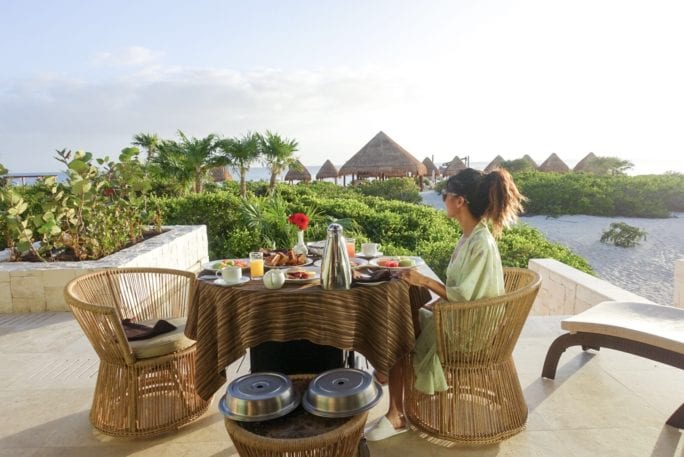 (robe c/o Love Ophelia)
How beautiful was the sunrise view of our private breakfast on our patio? This service is complimentary, so if you are looking to stay in your PJ's for breakfast or have a romantic breakfast for two, I highly recommend requesting this on your stay.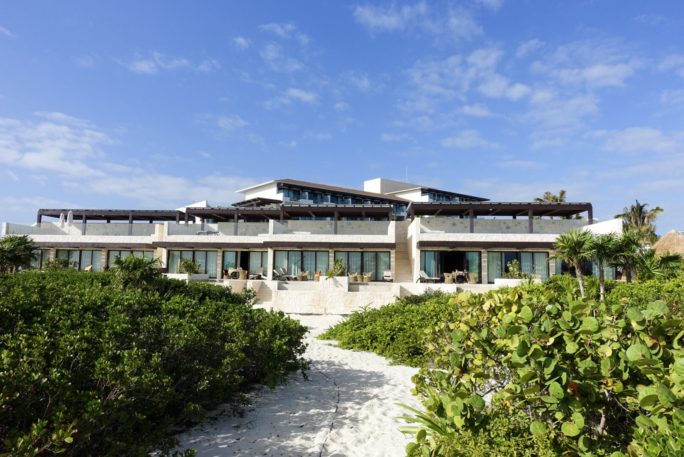 This is the view of our ocean front junior suite from the beach. The ocean front suites are separated from the rest of the hotel for added privacy.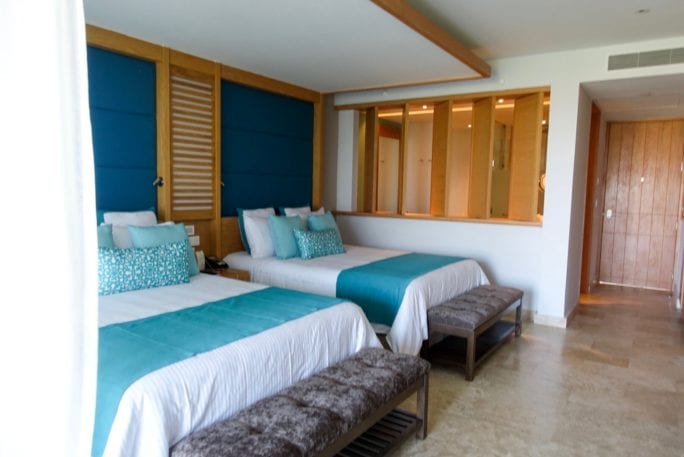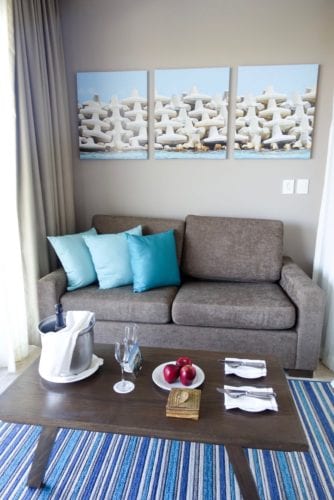 We were treated with a complimentary bottle of wine for our stay.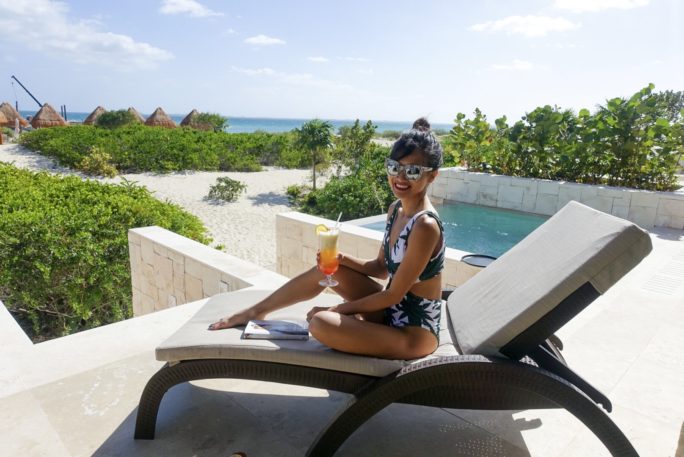 If you saw the video there is direct access to the beach bars, but what is so nice about our suite is we had our own waiter come bring us drinks to our suite! The fruity mixed drinks were delicious!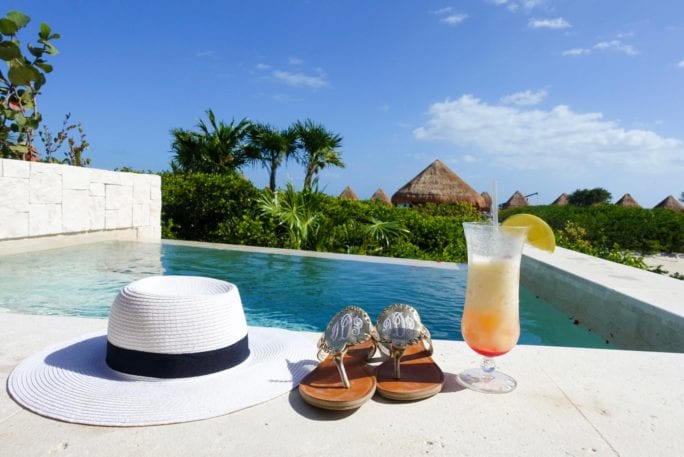 swimsuit c/o| hat| sandals c/o| sunglasses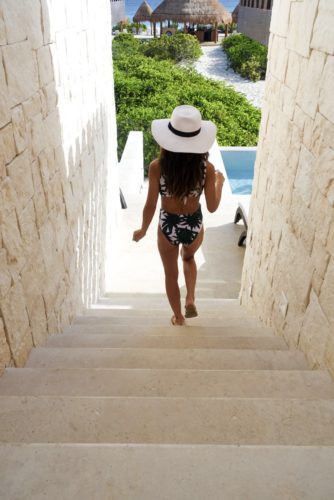 We loved having a private upstairs terrace for a fun jacuzzi night after dancing the night away at Spin Music Lounge.  Check out the view from the top!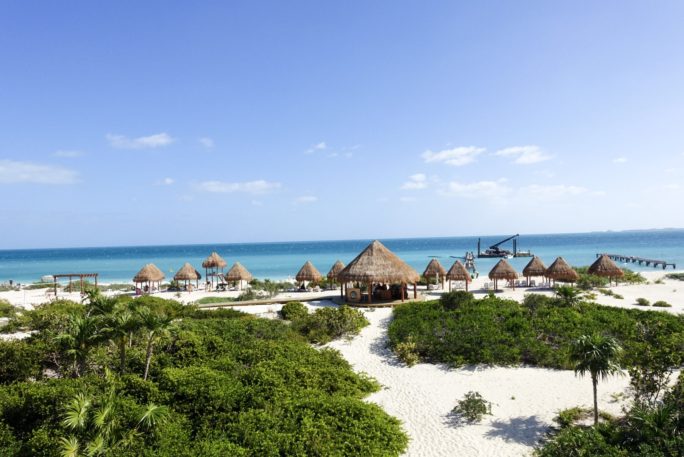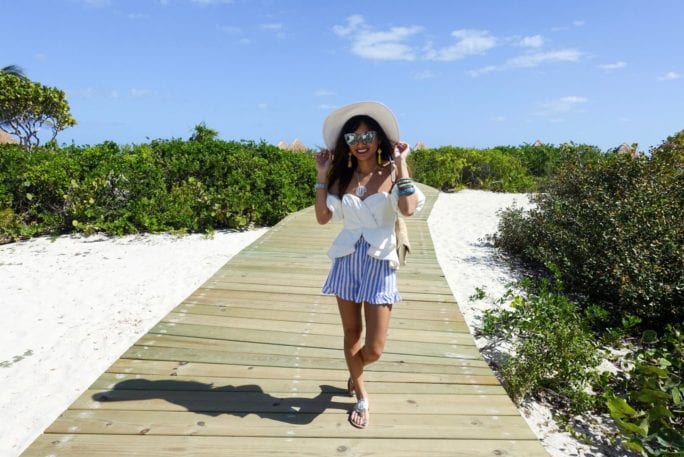 (top (similar) c/o| shorts c/o| hat| earrings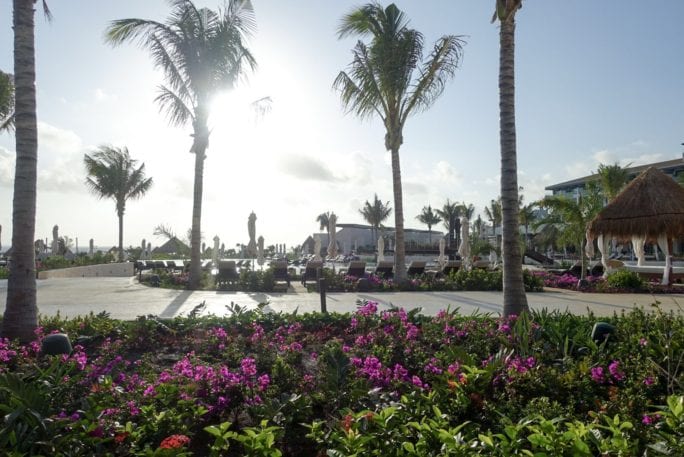 The view from Maris my favorite restaurant at the resort. I'm pretty sure I ate there every meal of the day.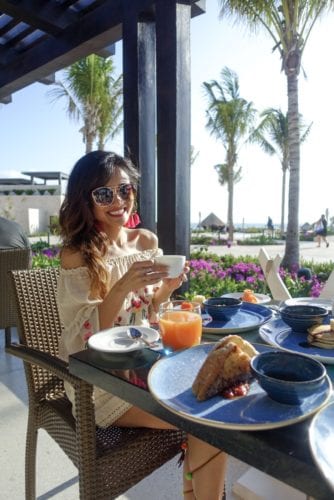 Their breakfast was amazing! I tried every appetizer on the menu, and it did not disappoint. And their ceviche was the best! It was the best fresh seafood I have eaten. My mouth is watering just thinking about it. I highly recommend Maris. It is as good as it looks!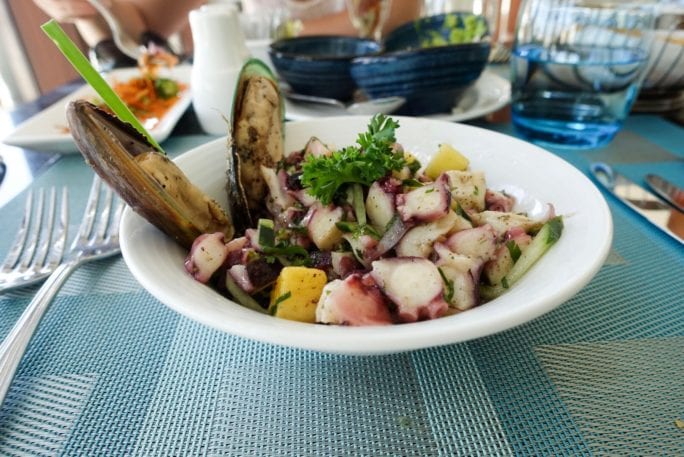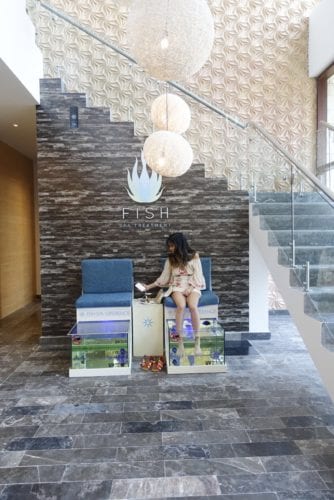 The Dreams Resort Spa is definitely a must on your trip. They even invite all their guest to experience a complimentary Temazcal ceremony to help purify your mind, body, and soul. I unfortunately was unable to attend the ceremony due to time constraints, but I was able to experience a fish foot spa treatment for the first time. It was a fun and relaxing experience for this mama.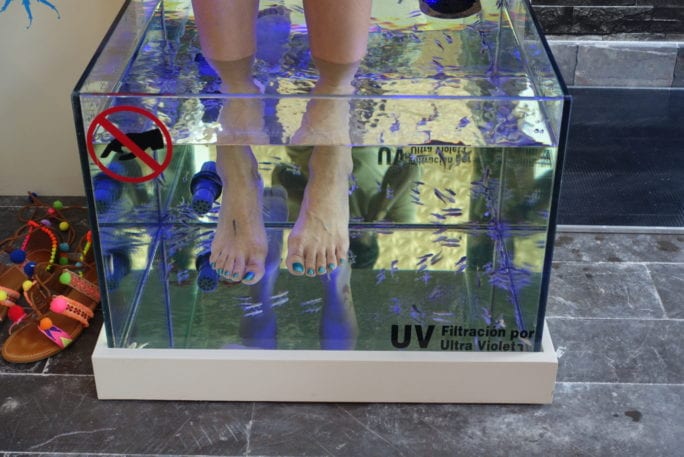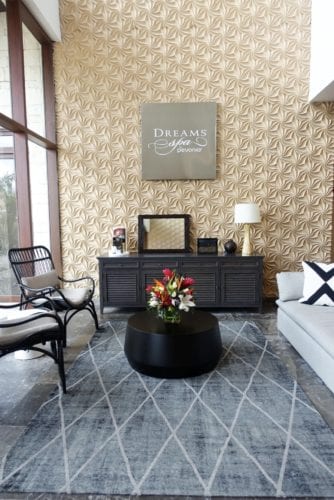 Below are travel diaries pictures from my tour of the Presidential suite. The hotel so graciously hosted us for a private patio party here on our last night at this gorgeous suite.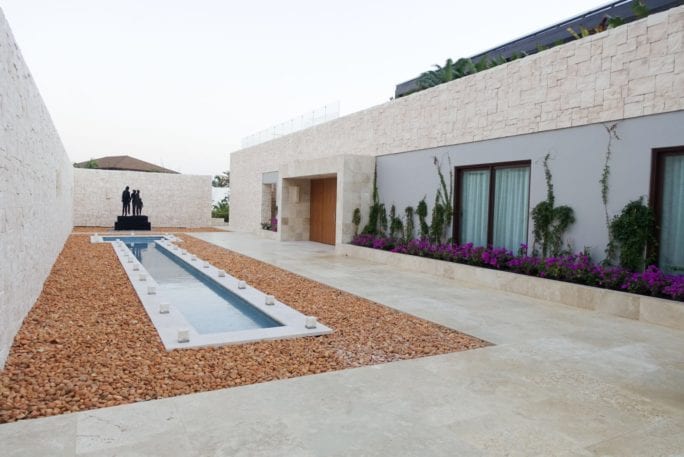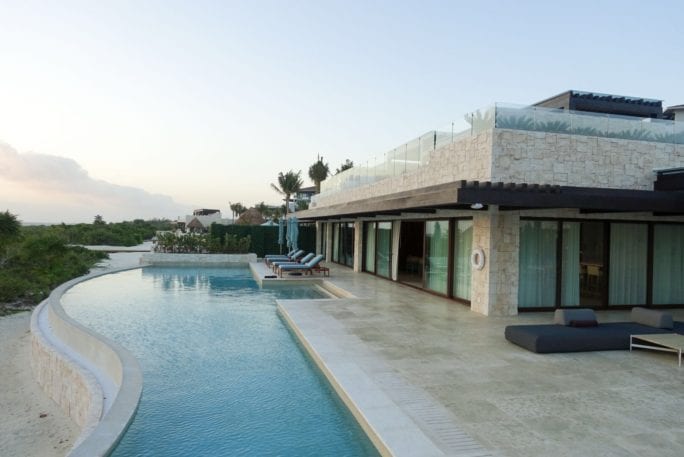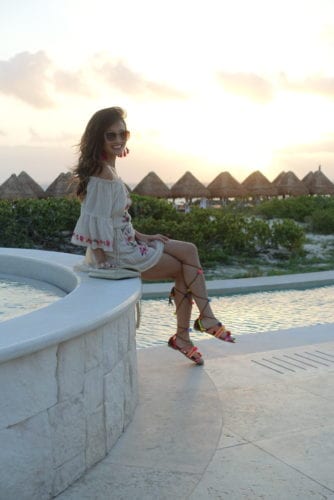 dress c/o| shoes| sunglasses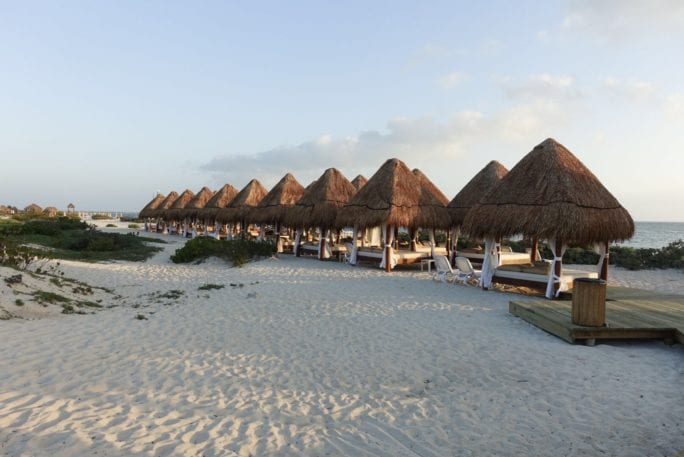 The Bali beds are for preferred members and I highly recommend upgraded to Preferred club. You get unlimited access to a multitude of things at the hotel including these beds, and these beds are so comfortable you could sleep out here.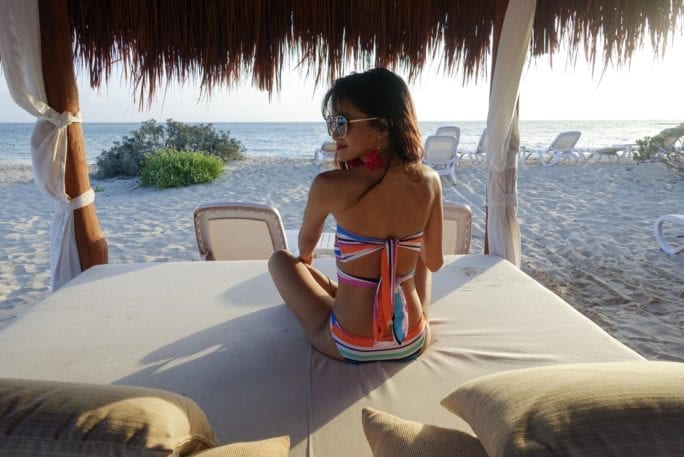 (Bikini c/o Versakini)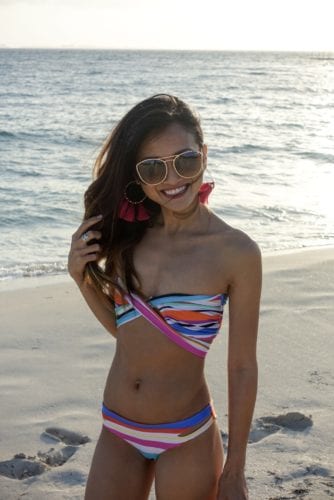 SHOP THIS POST:

I hope you enjoyed these travel diaries of my stay at the gorgeous new all-inclusive Dreams Playa De Mujeres Resort. If you love what you see and what to see more, make sure to subscribe to my blog and YouTube! Thanks for following along!