FEATURED IN THIS POST:

Hi friends,
Hope you are doing well! Today I am recapping our recent fall trip to Yellowstone National Park with the family. We flew into Bozeman, Montana which was one of the nicest small airport we've flown into. It's surrounded by the prettiest mountain views and the interior fits the Montana Wildlife aesthetics. Not to mention getting a rental car for the family was the easiest and fastest process there. We were in and out in five minutes. I love traveling to places during the off season because I feel like you get better service and there's less crowds. That's why we decided to go to Yellowstone in the fall versus the summer where they are the busiest.
There's definitely pros and cons to going in the fall. The only con is that there is very limited things open in Yellowstone when it comes to restaurants. Everything closes mid October but the McDonalds. We were prepared for that by going to Walmart before hand and packing snacks and food for our trip through Yellowstone. We did two days in Yellowstone, but that's because both days were traveling days. You could really see all the popular sites in one day. I don't know if I would stay overnight to camp there in the fall because it does get cold and there isn't a lot of people there. I would be worried for safety reasons. There is no cell service there so if there was an emergency it would be hard to call someone.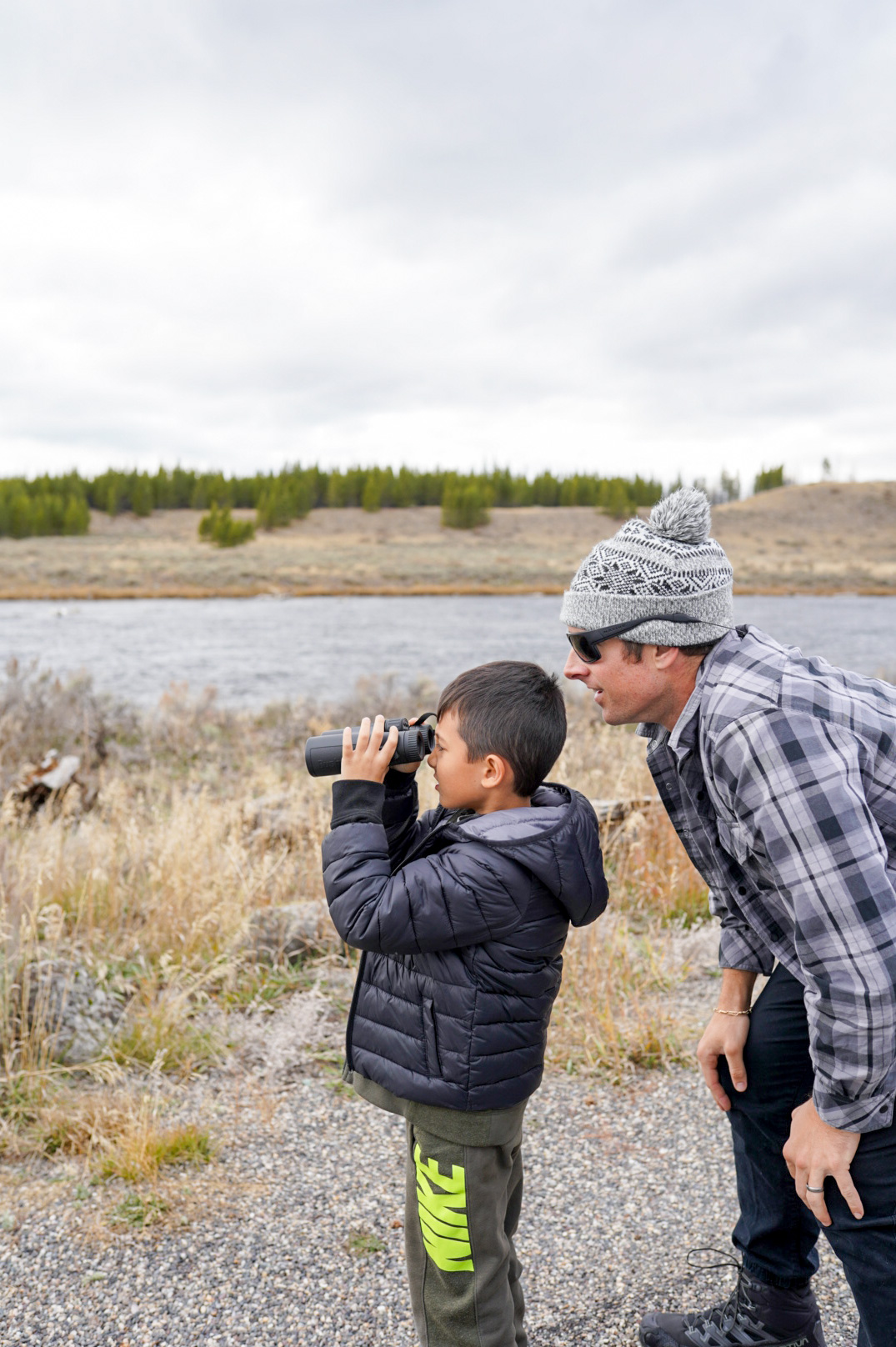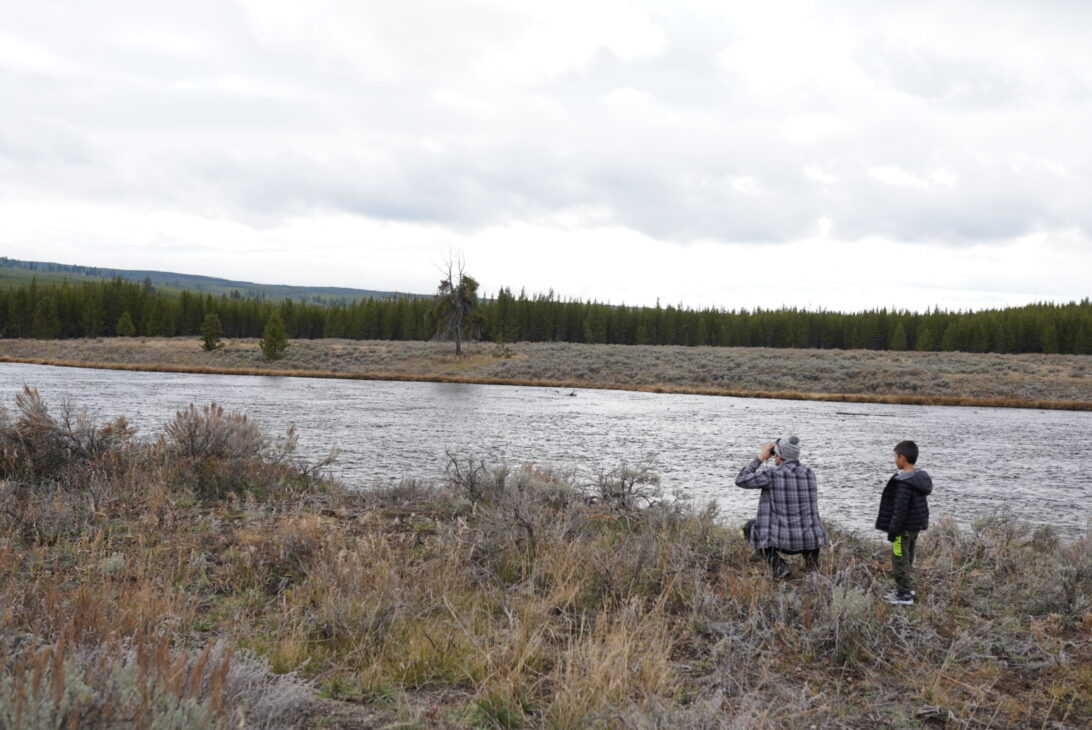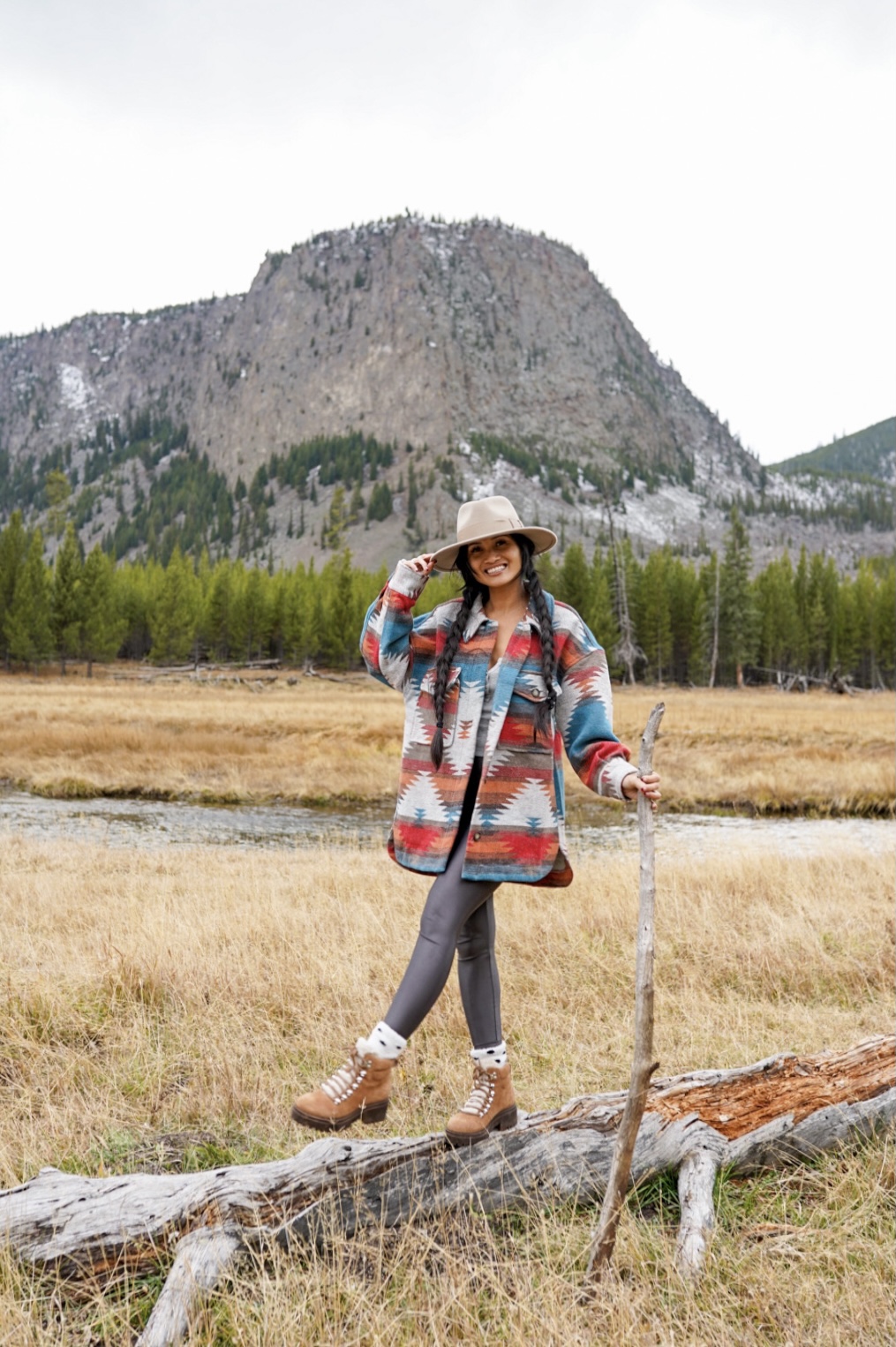 THINGS TO DO IN YELLOWSTONE IN THE FALL:
Hiking – There are so many trails still open to hike in the fall. Plus it was easy just to pull off the side of the main road for a scenic shot or to do some wildlife watching
Fishing – We saw so many people fly fishing in the river. This was something we would love to do next time we come. But we didn't want to brave the cold water
Hotsprings – There are tons of hot springs and geysers everywhere. They have paved walking trails for most of the hot springs and geysers including Old Faithful.
Waterfalls – This was another thing you could see just on your drive. It's absolutely majestic to see all these beautiful waterfalls throughout Yellowstone.
Continental Divide – This is another scenic opportunity that is on your drive to Grand Tetons. It's amazing to know you are literally driving on the Continental divide.
Grizzly and Wolf Sanctuary – This is a fun place for the kiddos to see real wolves and grizzlies up close. It's located right in the hub of Yellowstone where their main office and gift shop is located. It was an easy stop and very educational to see these majestic animals up close!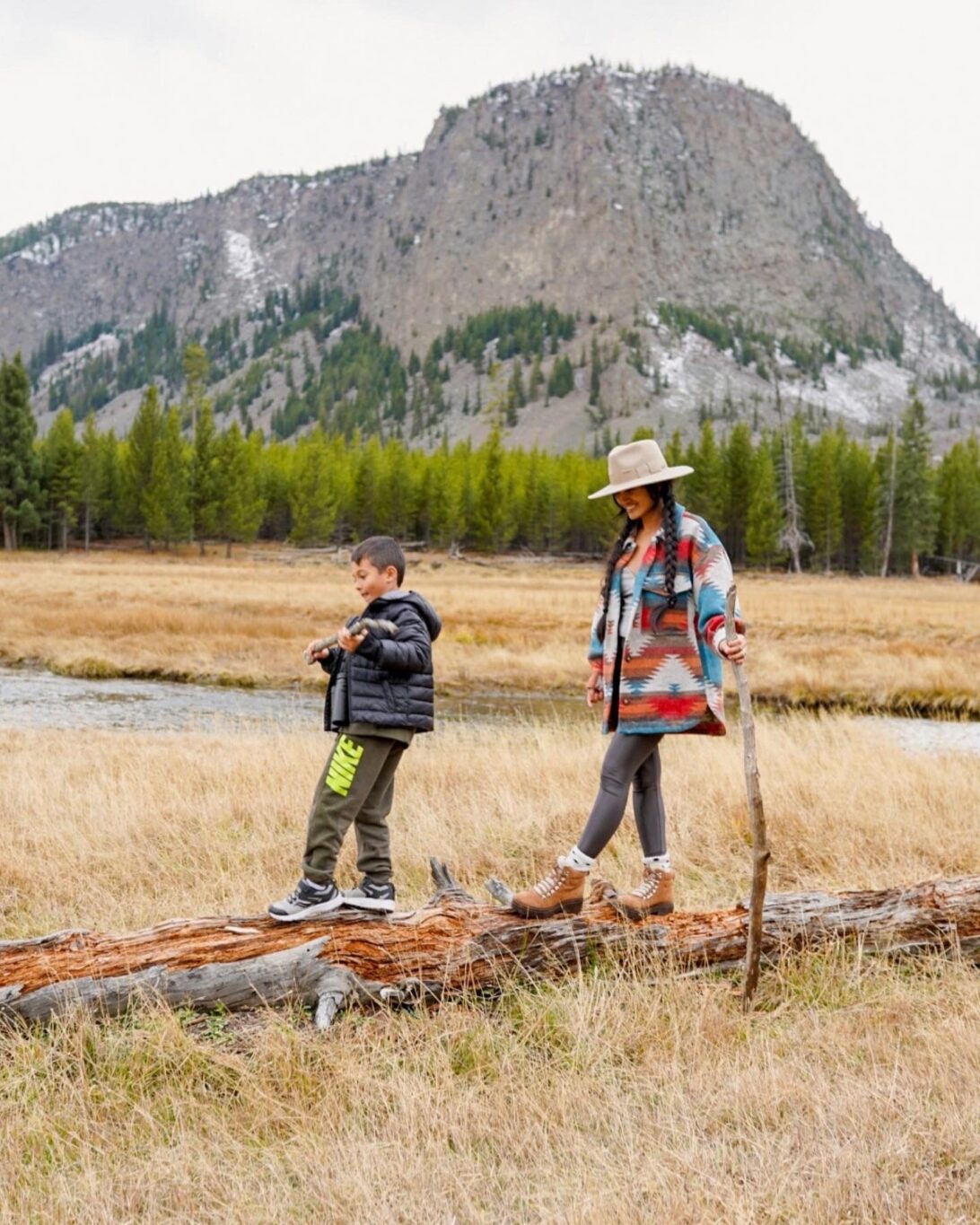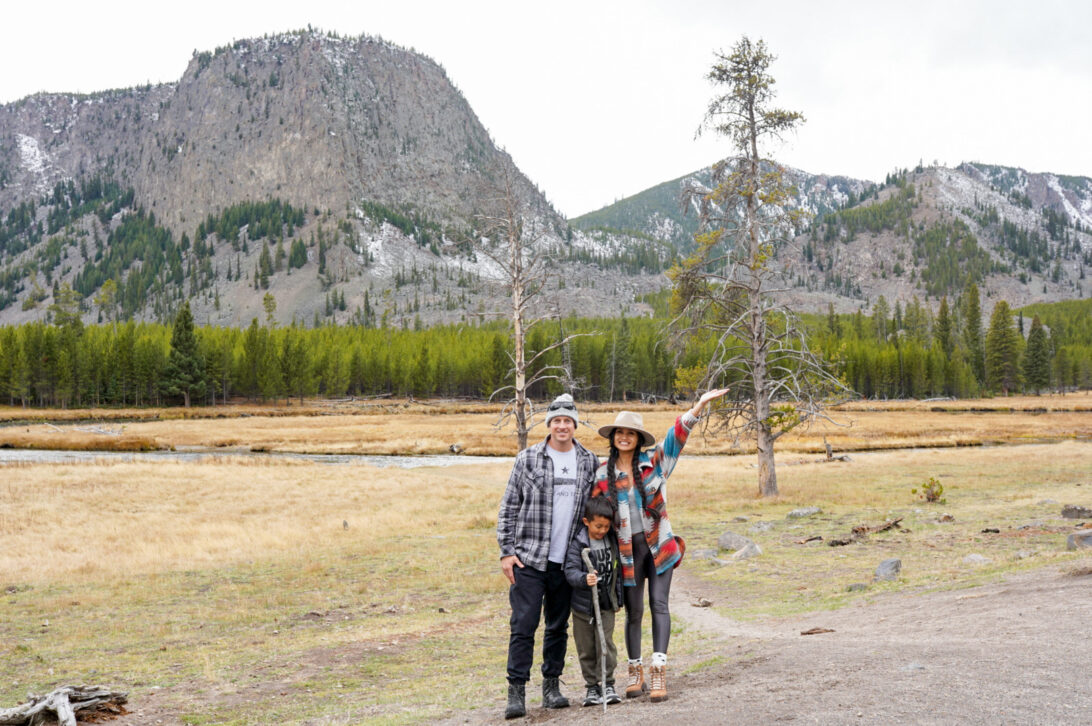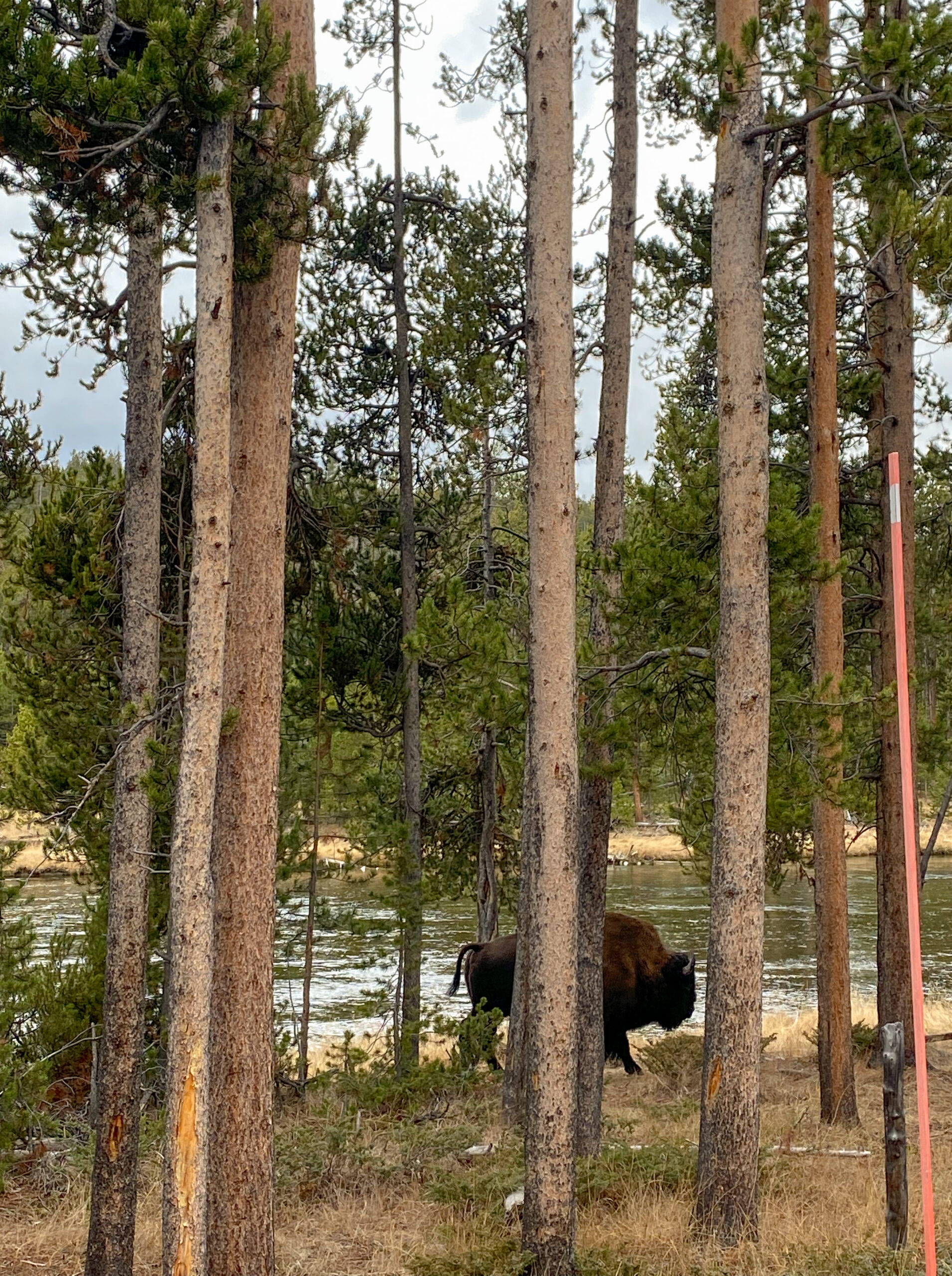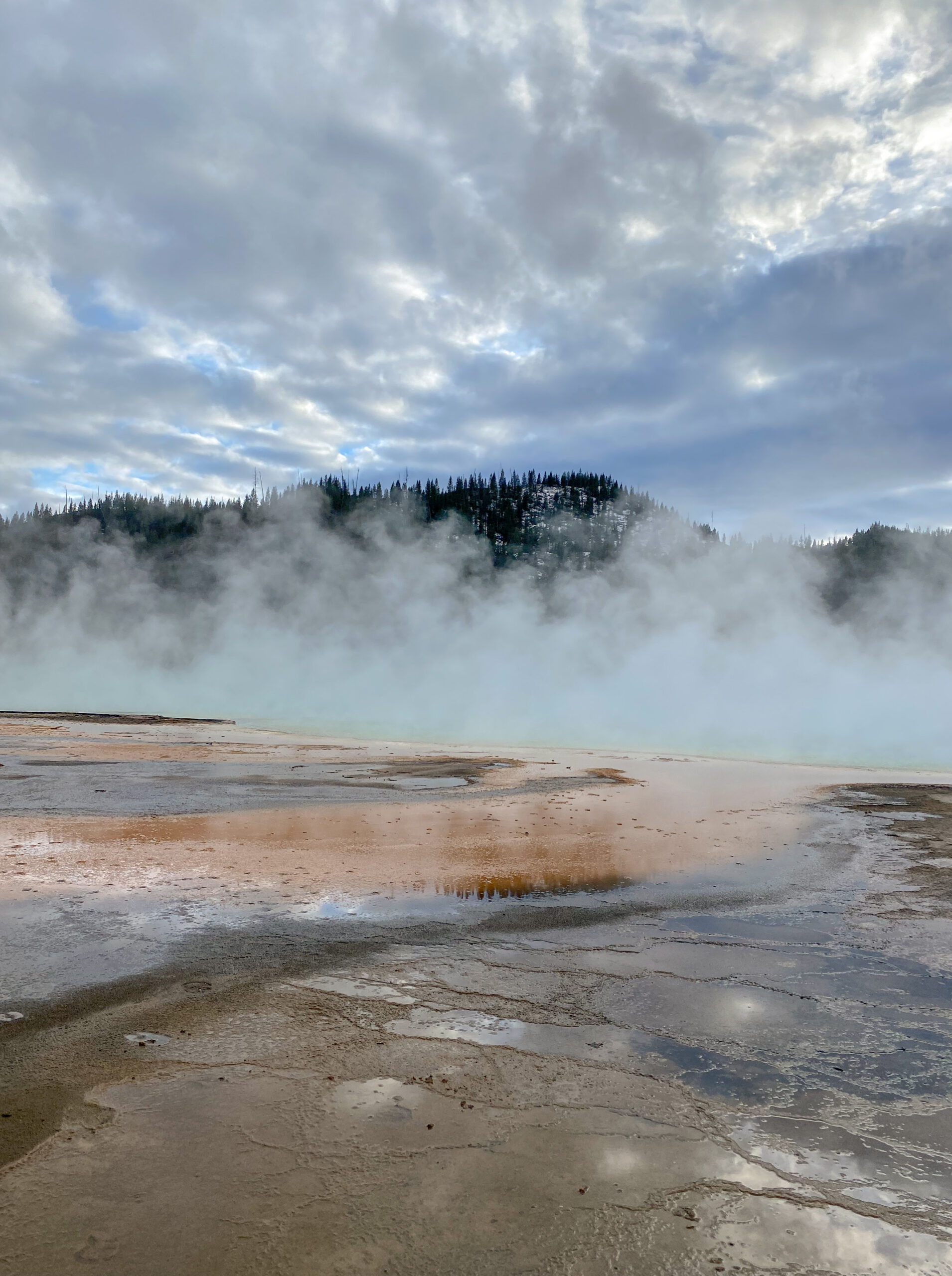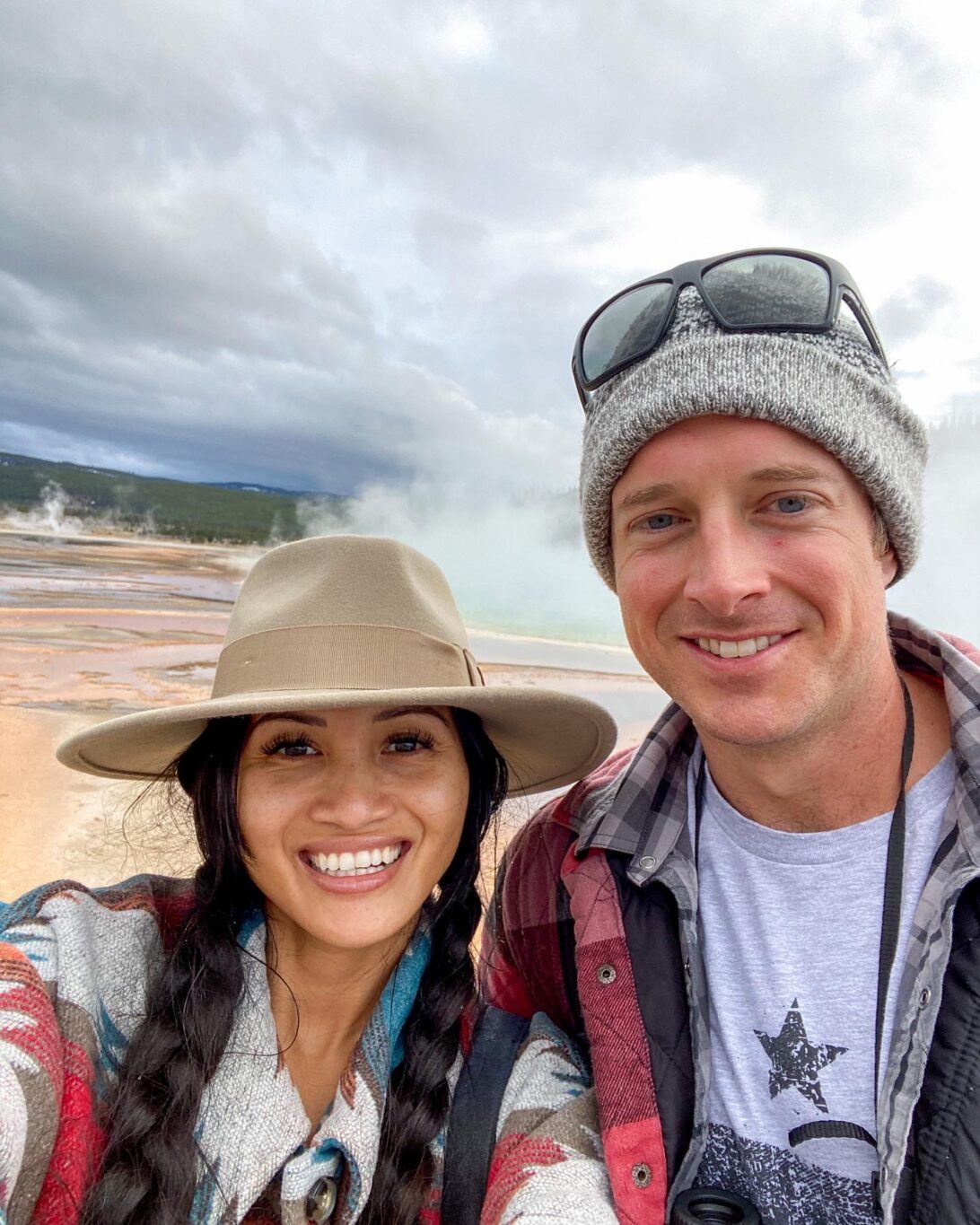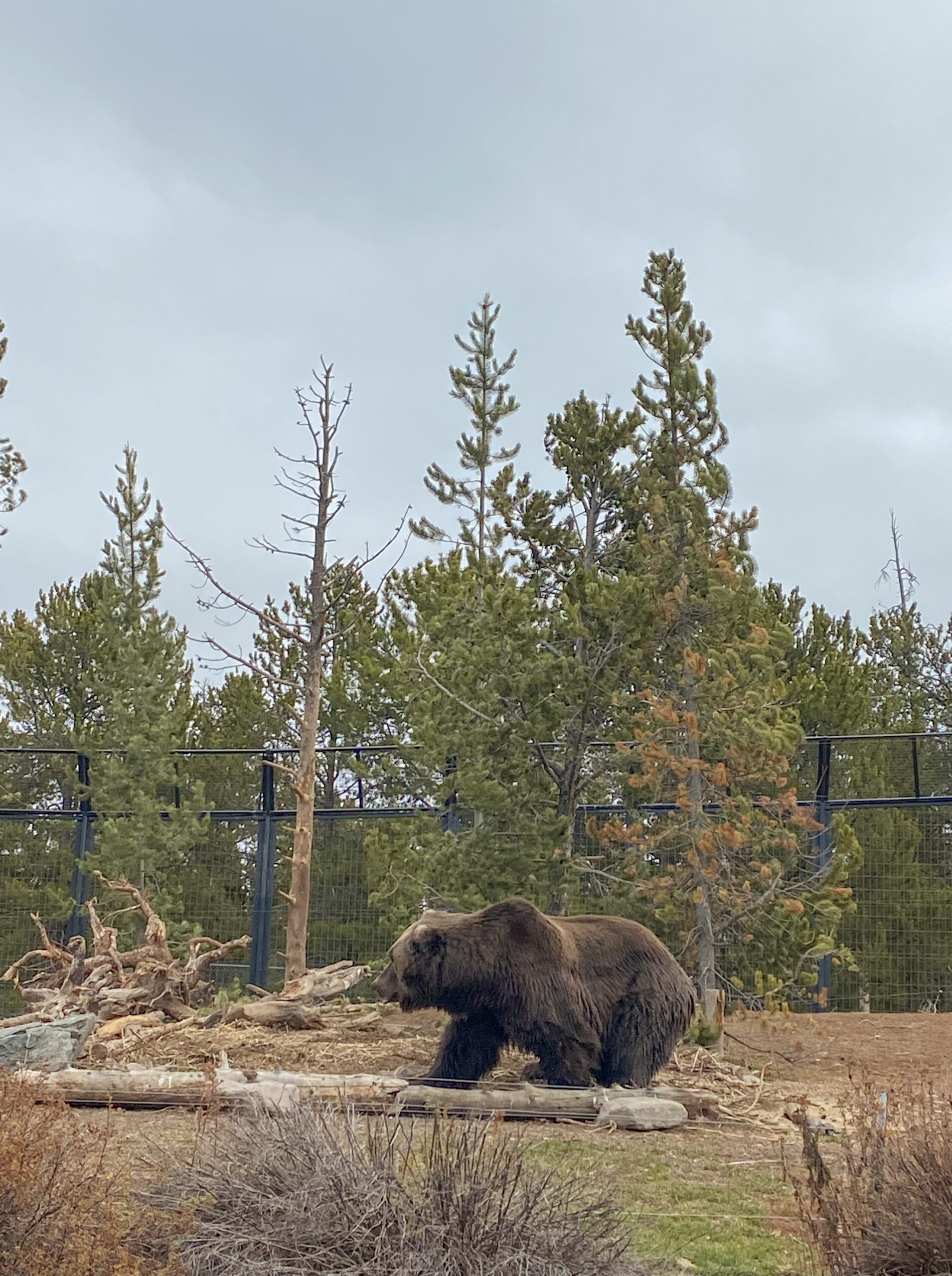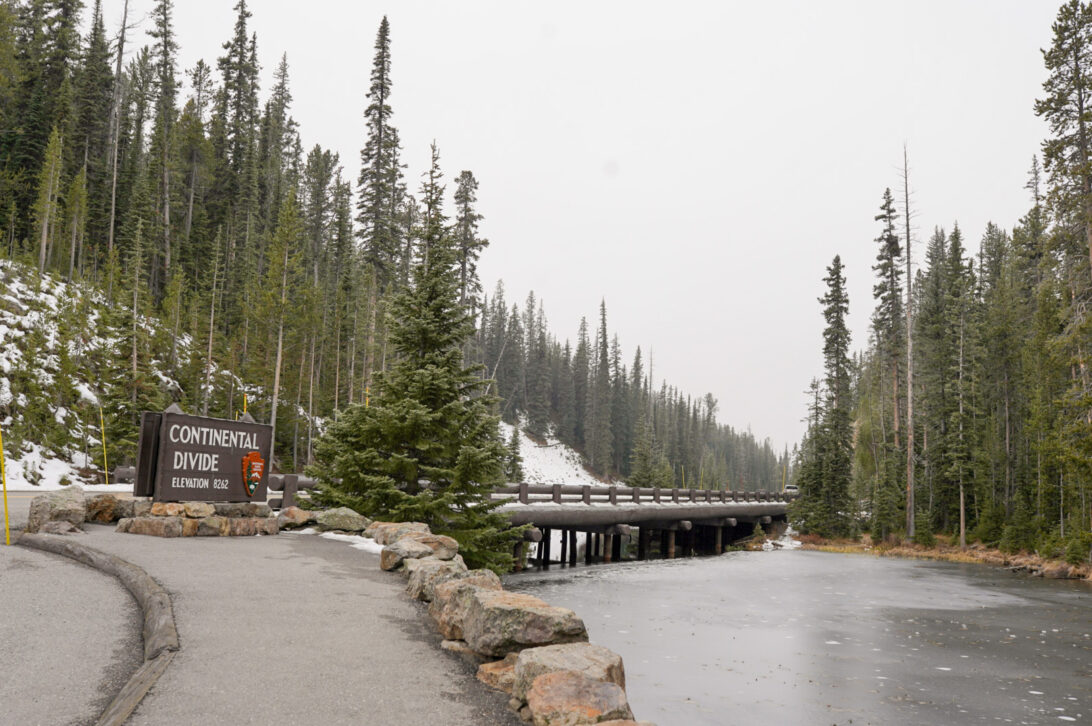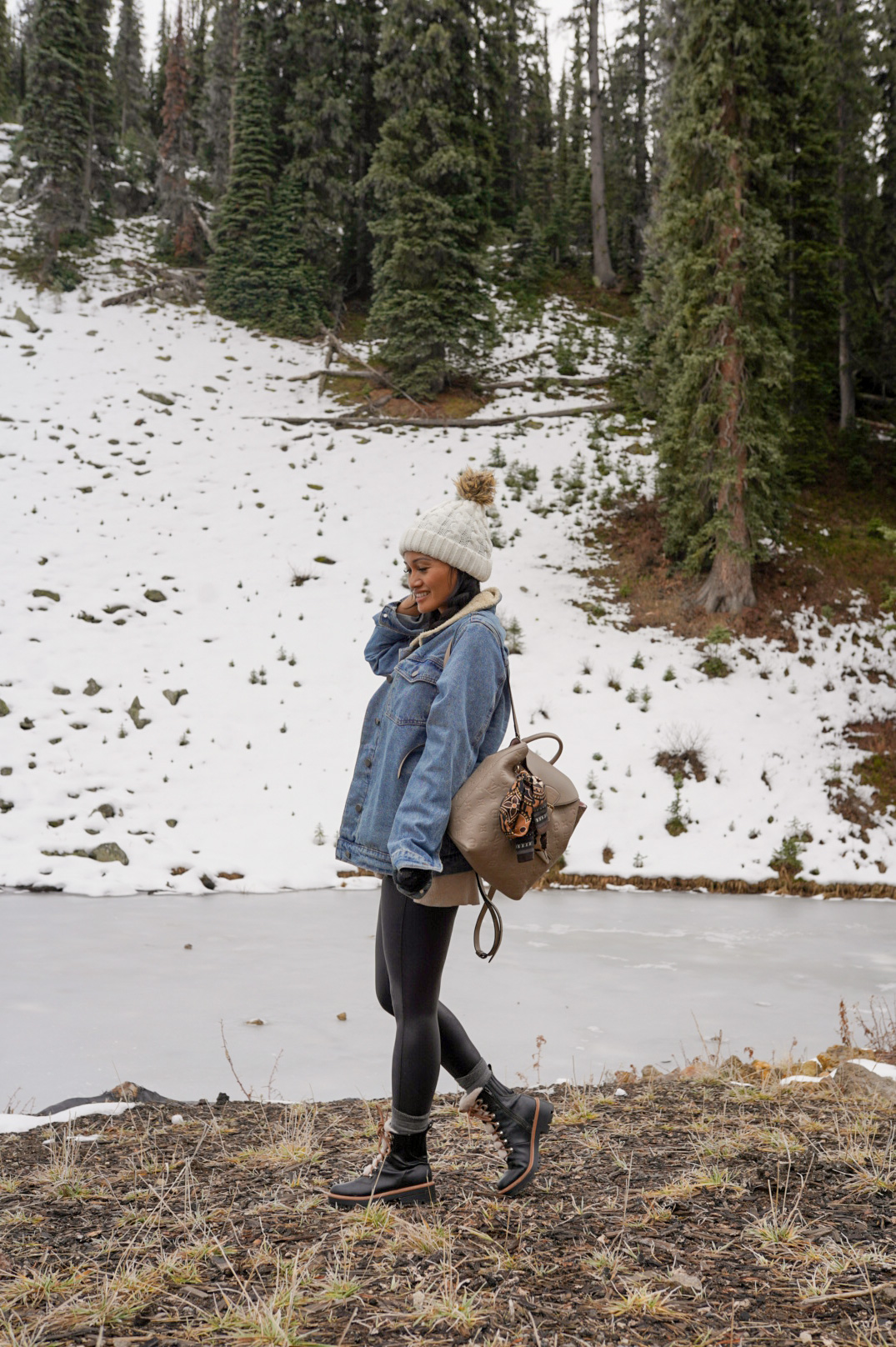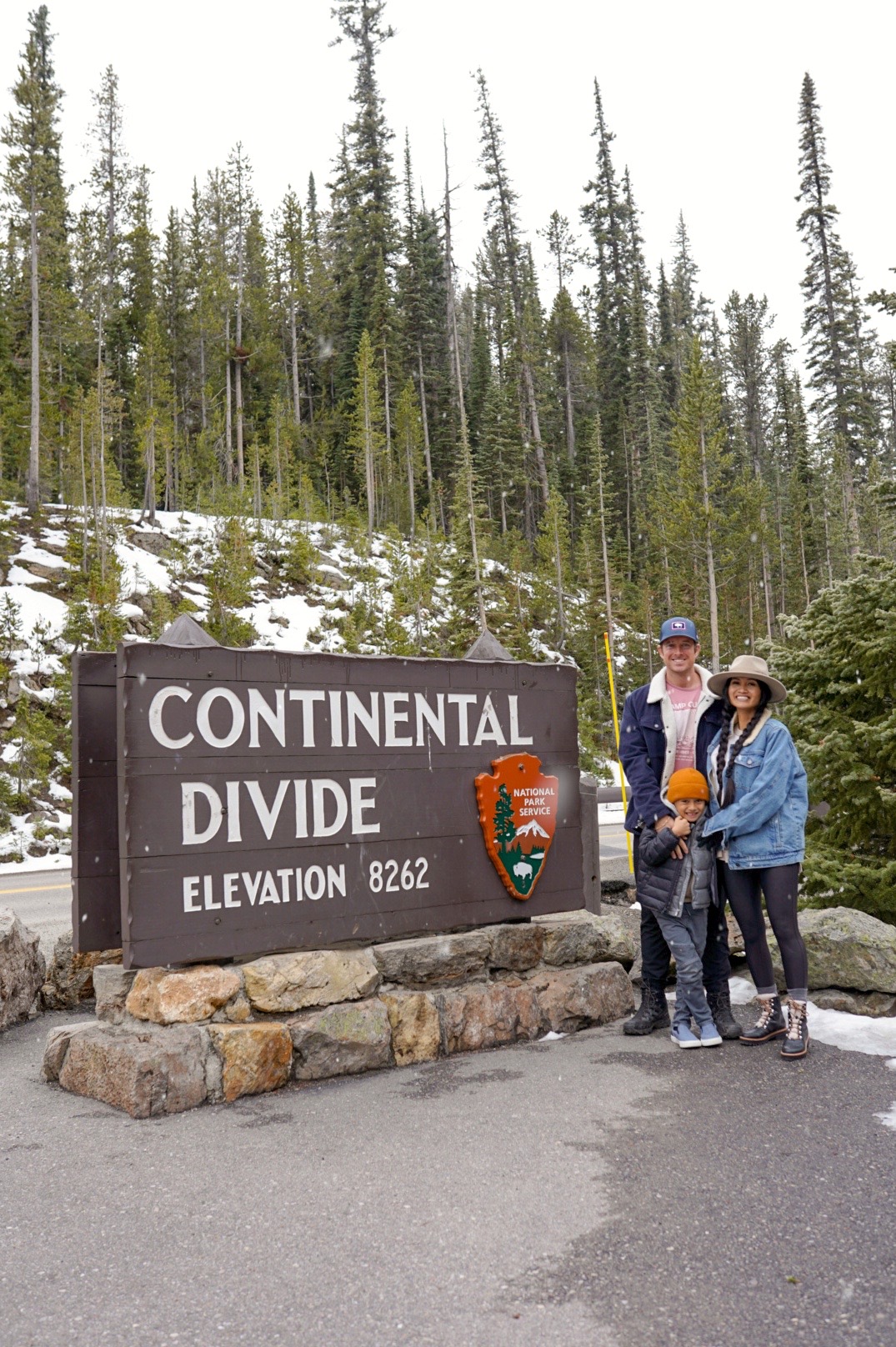 SHOP OUTFITS:

Yellowstone in the fall can easily be done in one day. We enjoyed our time there and loved that there were no crowds. Plus the weather was perfect. I hope you enjoyed this travel guide! Thanks for stopping by!
P.S. Subscribe for weekly newsletters so you never miss a single post!