FEATURED ON THIS POST:

Hi friends,
Hope you are doing well! I can't believe fall is just around the corner. Who is ready for it? I am! Since we moved into our rental we have been very frugal about decorating since it is only temporary and we have a much smaller space. So I found these fall decor under $20 which are perfect for decorating small spaces. Check out how I decorated this seating area for fall below!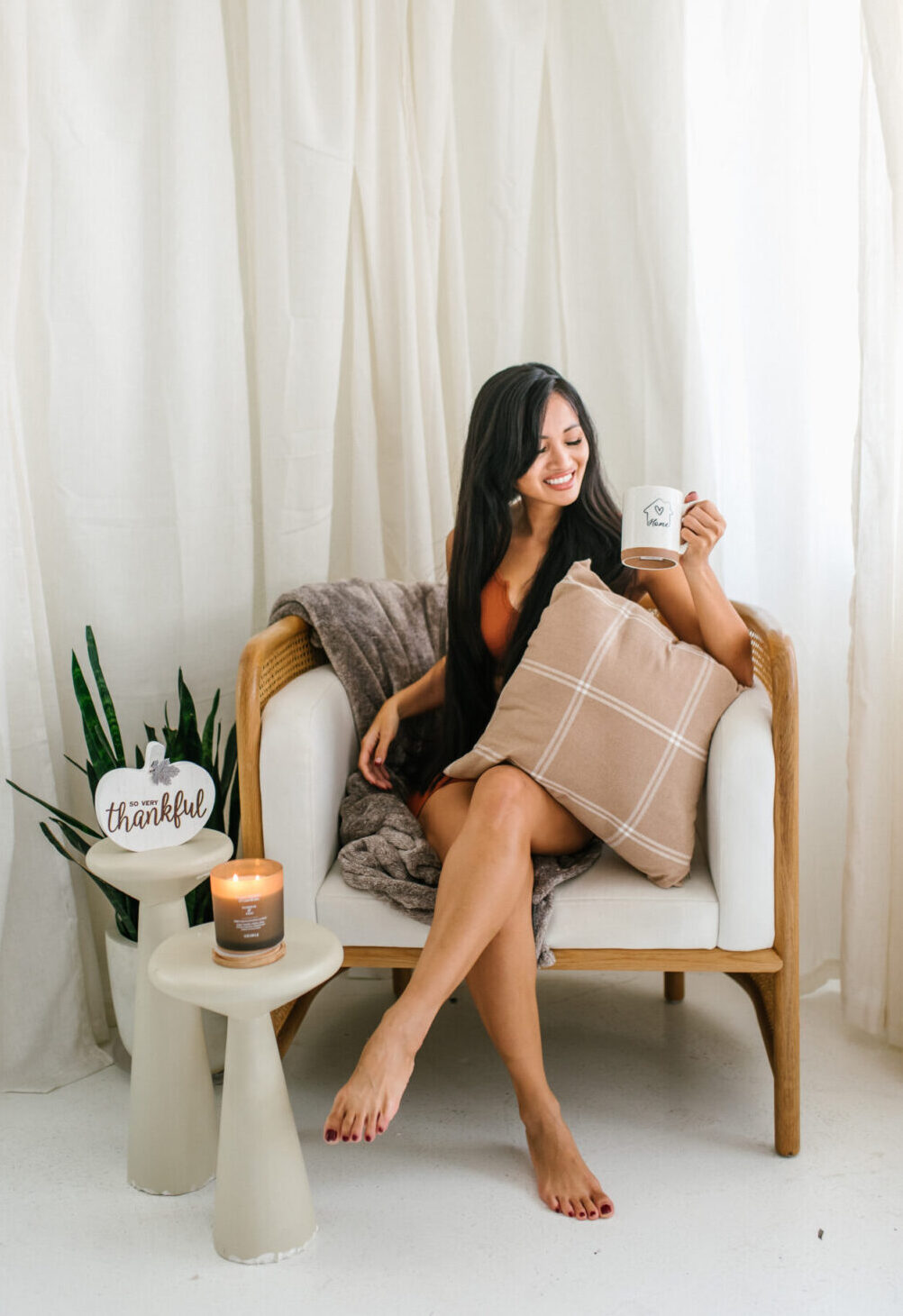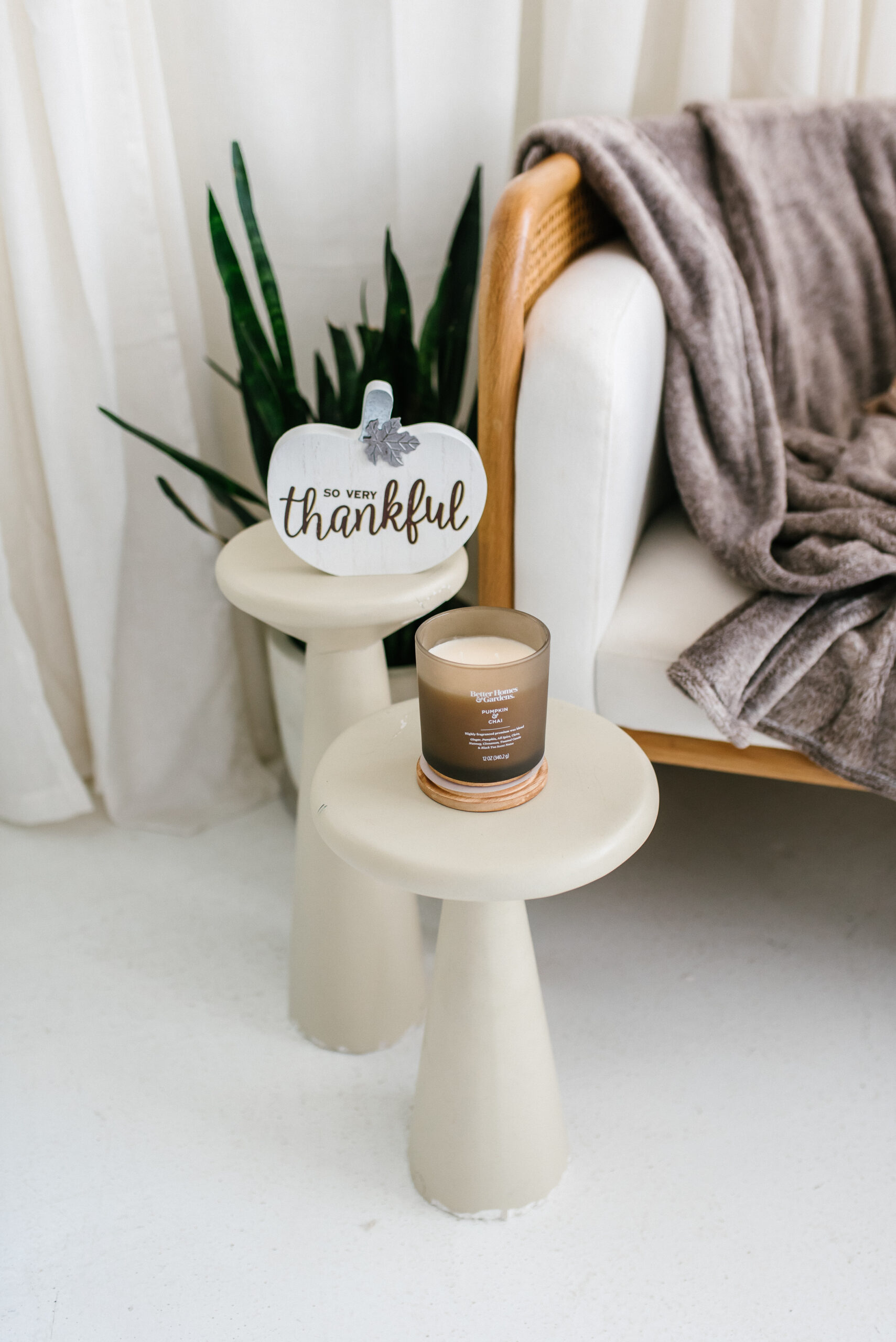 How cute is this wooden "Thankful" pumpkin tabletop decor I found for $4. I love this Pumkin & Chai scented candle from Better Homes & Garden. It really makes the room smell like fall!
I can't believe I got this incredibly soft and plush throw for $12. Honestly it feels like those expensive $100 throws! It just makes everything feel so cozy. This windowpane pillow cover is another easy way to change out your decor for only $6! It comes in a pack of two! Last but not least I couldn't resist adding another mug to the collection when I saw this "Heart Home" mug for $3!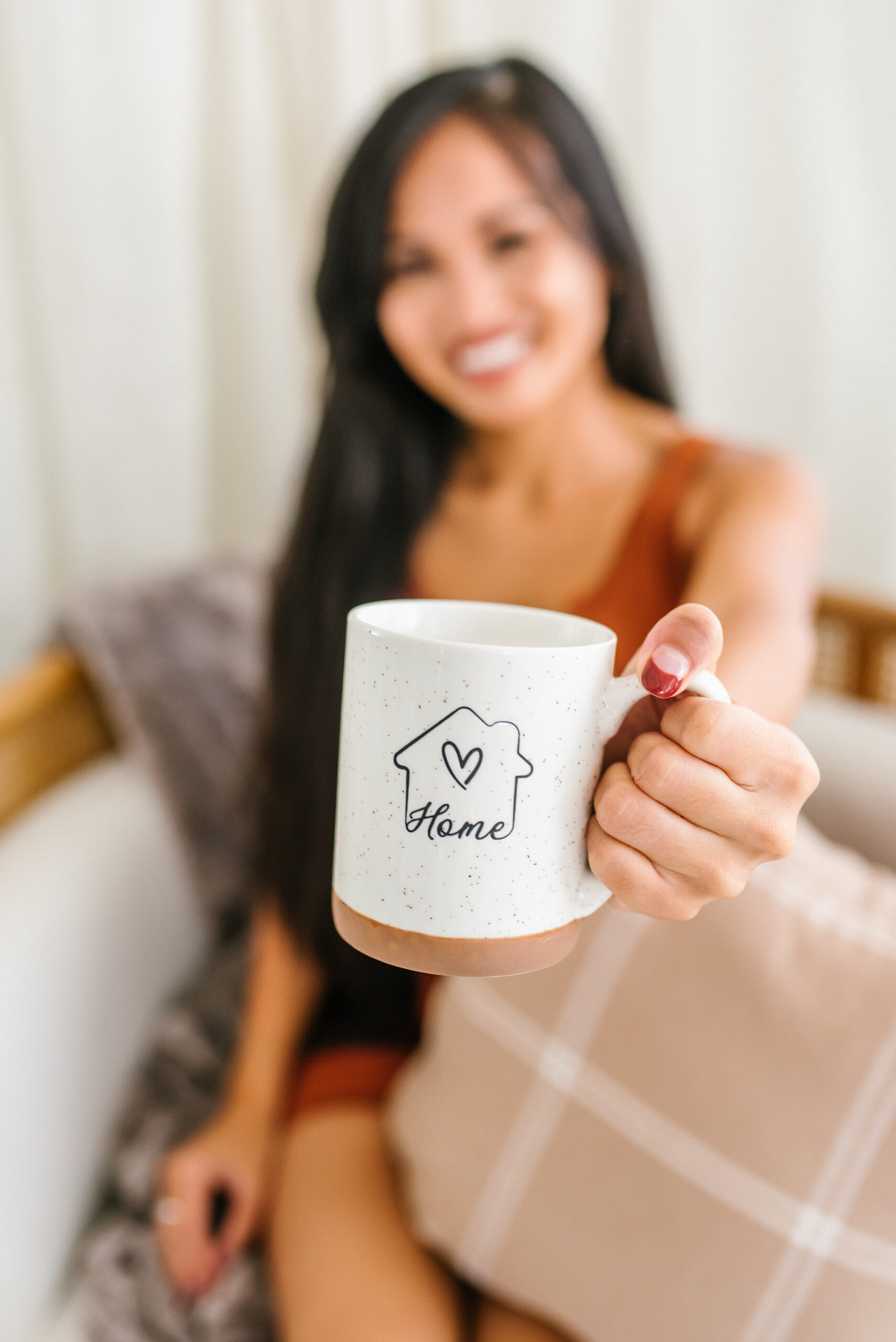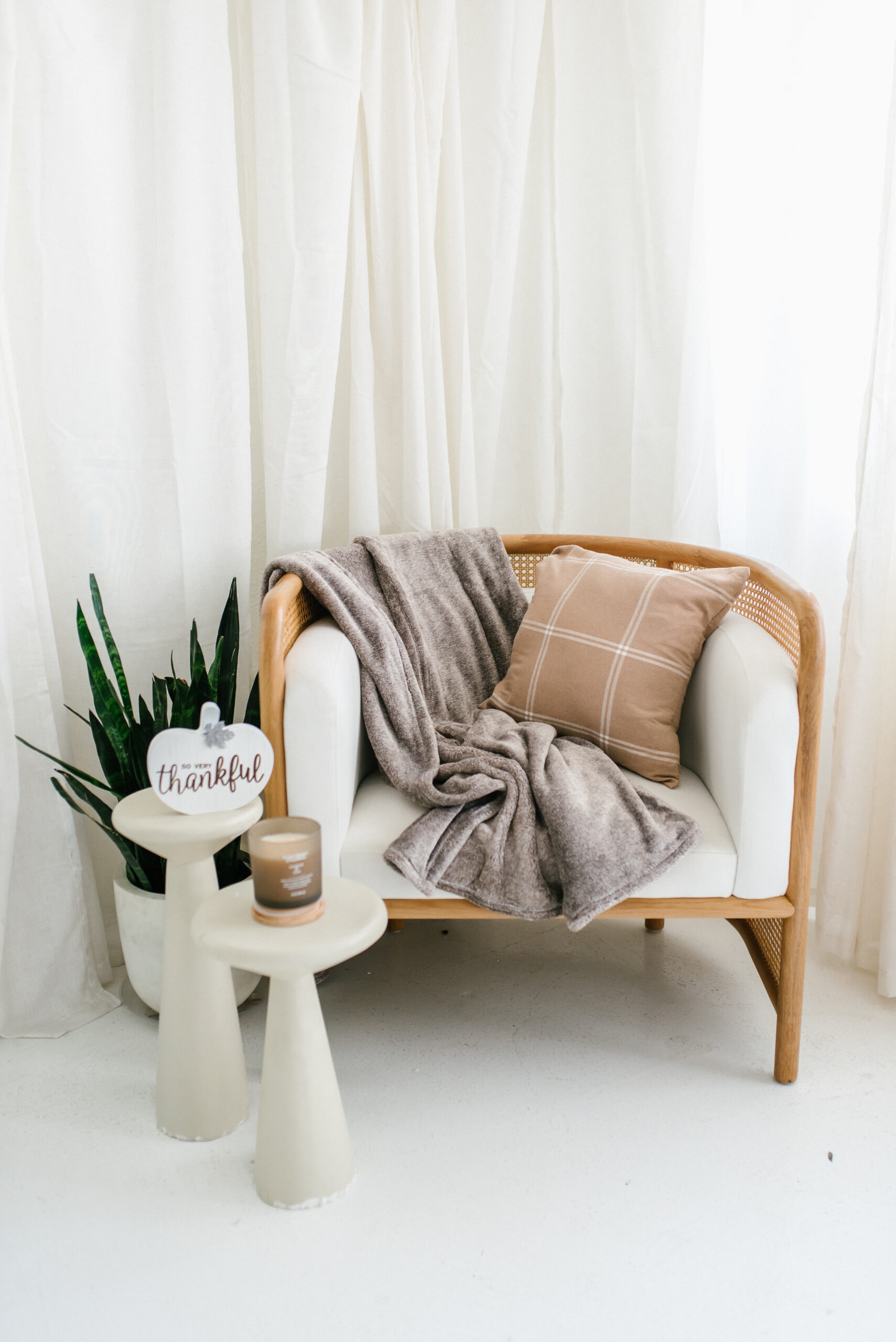 CLICK ON THE PHOTO TO SHOP: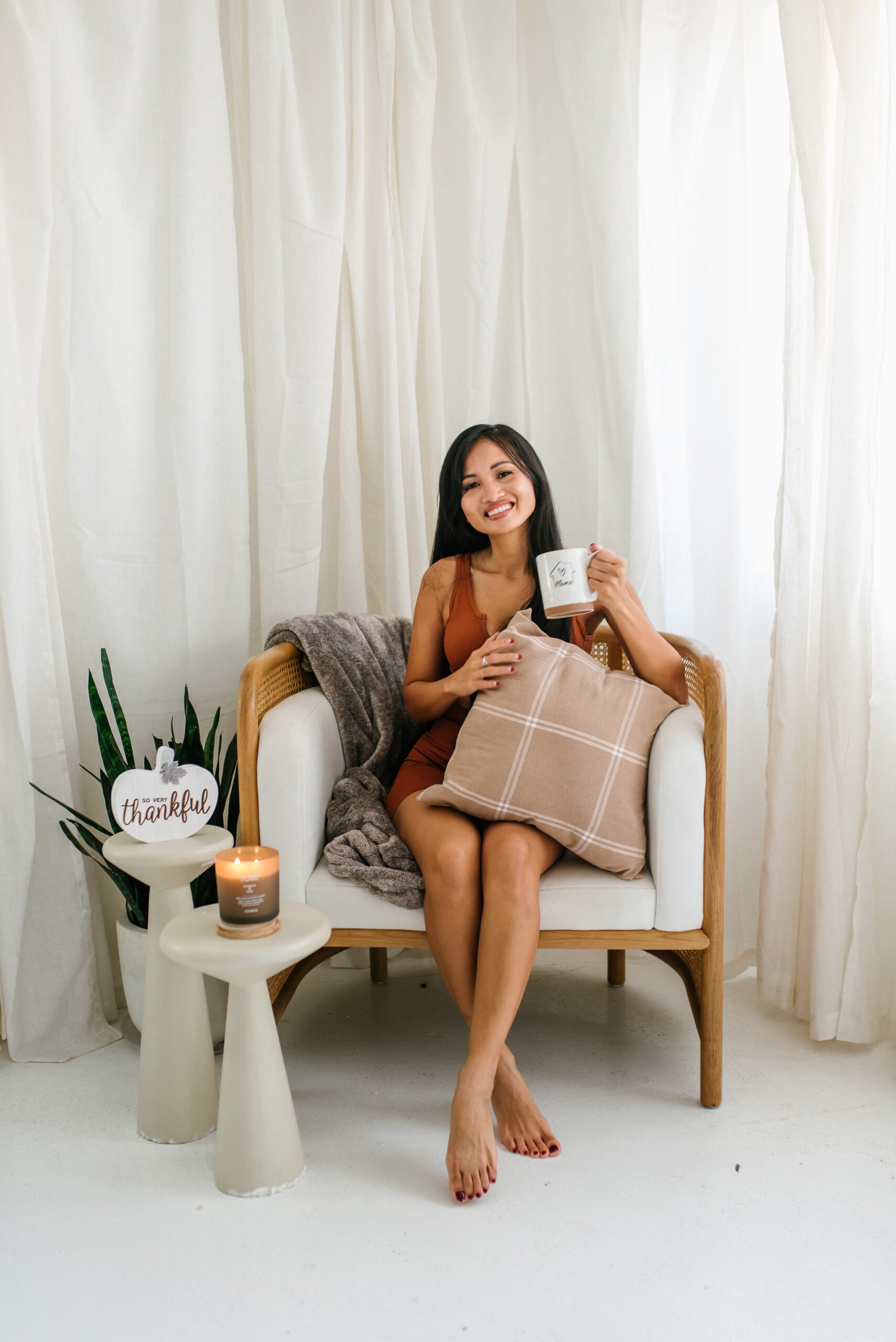 SHOP THIS POST:

Decorating a smaller space on a budget doesn't mean you have to sacrifice on quality or style. I love how these pieces can make a space feel extra cozy and perfect for fall. It's a simple as changing a pillow cover or lighting a fall candle that can really change the space. I hope these fall decor under $20 ideas help you decorate your small space on a budget. Check out more fall decoration ideas here!
P.S. Subscribe for weekly newsletters so you never miss a single post!
Photos by BanAvenue Photography