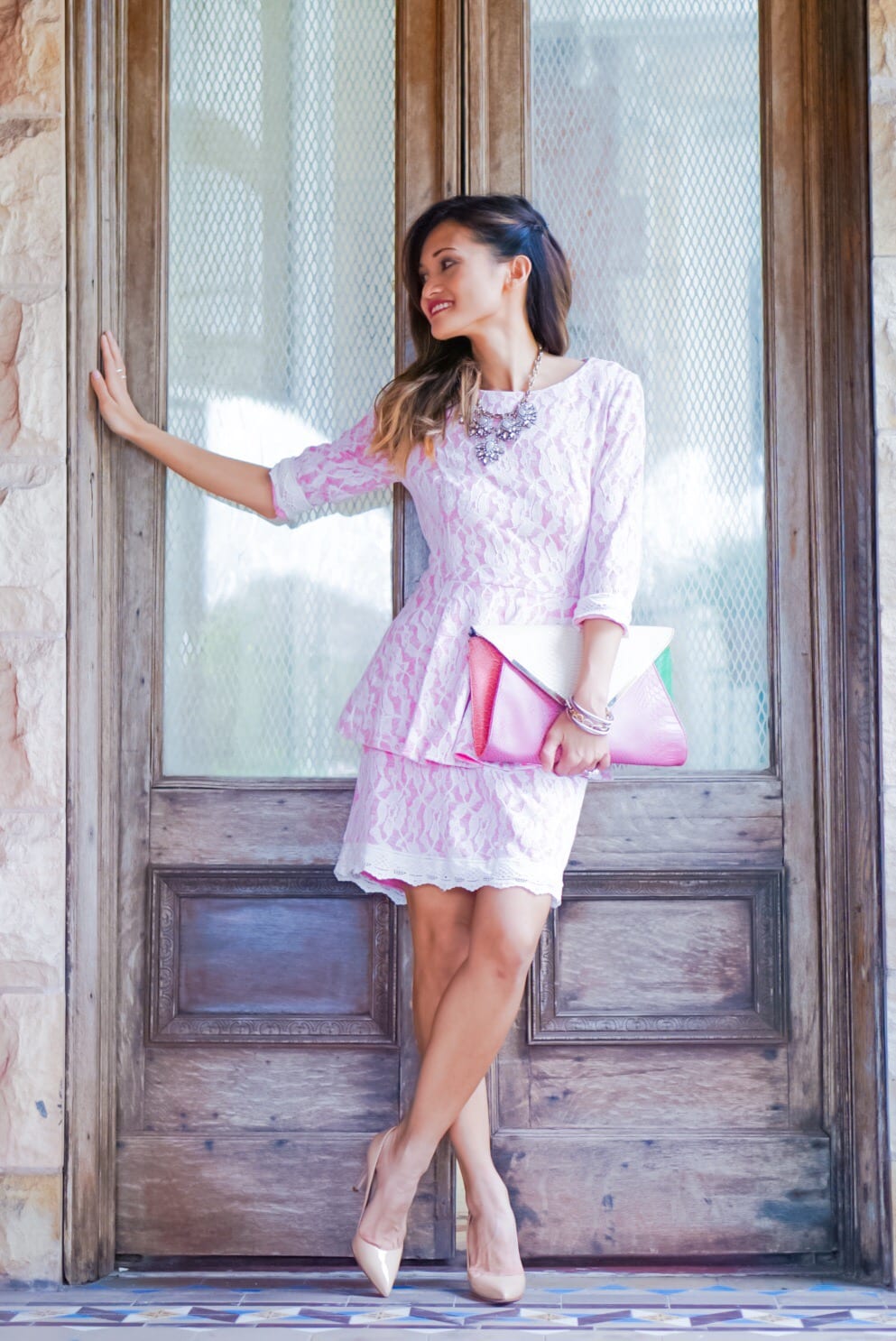 Back home from a fun weekend trip with the family to Austin, and now planning our next trip in two weeks! Our next trip I will be attending my first ever Phi Mu Convention in Chicago. I can't wait to be surrounded by my beautiful sisters from around the nation for this amazing weekend event. One thing I love about being in a sorority is the fashion. Every day is a series of different events and different attire for each event. Saturday we have a morning of business meetings, followed with a formal Carnation Ball in the evening. For one of my event attire I have partnered up with Dainty Jewell's to showcase this beautiful rose and white lace two piece set. Check out more of this look below!
You would have never caught me in pink before I joined Phi Mu, but now it is a staple color in my closet. I love how this outfit pairs up well with a statement necklace and my favorite Manolo nude pumps. An envelope purse or clutch makes the perfect accessory for this look. How beautiful is the lace detail on this two piece set from Dainty Jewell's? It has a classic, yet modern "Kate Middleton" inspired look. For Phi Mu business meetings, lady like business attire is encouraged, and this outfit is perfect for the Phi Mu lady.
This two piece set is double lined, and made to flatter all body types, including someone like me who is very petite. I ordered the size small, however I did have to get it adjusted to fit my smaller frame. The skirt is long enough to go past your knee for a more modest look. I would say a small is perfect for the size 5/6 or 27/28 woman. If you are small like me you can also purchase the identical matching dress for little girls. Also if you are a momma and love to match your little girl, you will love the selection of matching outfits from Dainty Jewell's.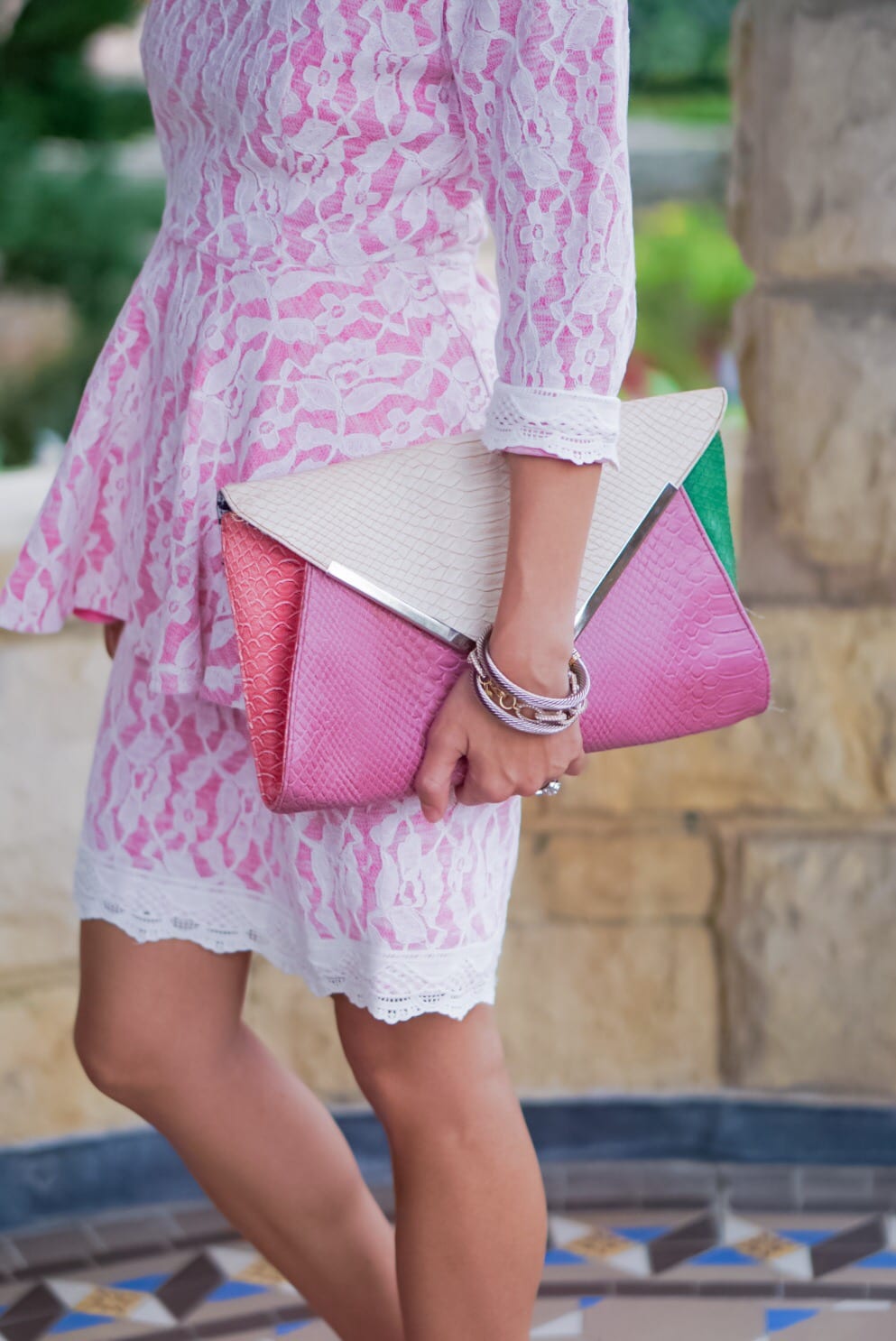 This Dainty Jewell's two piece dress is one made with quality care, attention to detail, and beautiful lace trimming. You will not be disappointed by the quality of this dress. It is really well made, and you can tell a lot of love and care went into making it. So whether you are going to your next sorority event, to church, a wedding, or any event that encourages modestly modern fashion attire, make sure to check out the beautiful selection at Dainty Jewell's.  You can also follow them on Instagram, or Facebook. Thanks for stopping by!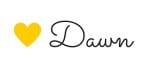 Thank you Dainty Jewell's for sponsoring this post.  As always all thoughts and opinions are mine alone. Thank you for supporting those who support this blog.