Hey friends,
Hope you are having a great week! It's been a year since I bought my small Chanel boy bag in Paris and I am so excited to finally share my one year hand bag review. This was one of my dream bags, and it was a dream come true when I got it. There are some pros and cons to getting this bag, so watch the full video review to find out what. Plus I'm also sharing some outfit inspirations for you on how you can wear this bag below!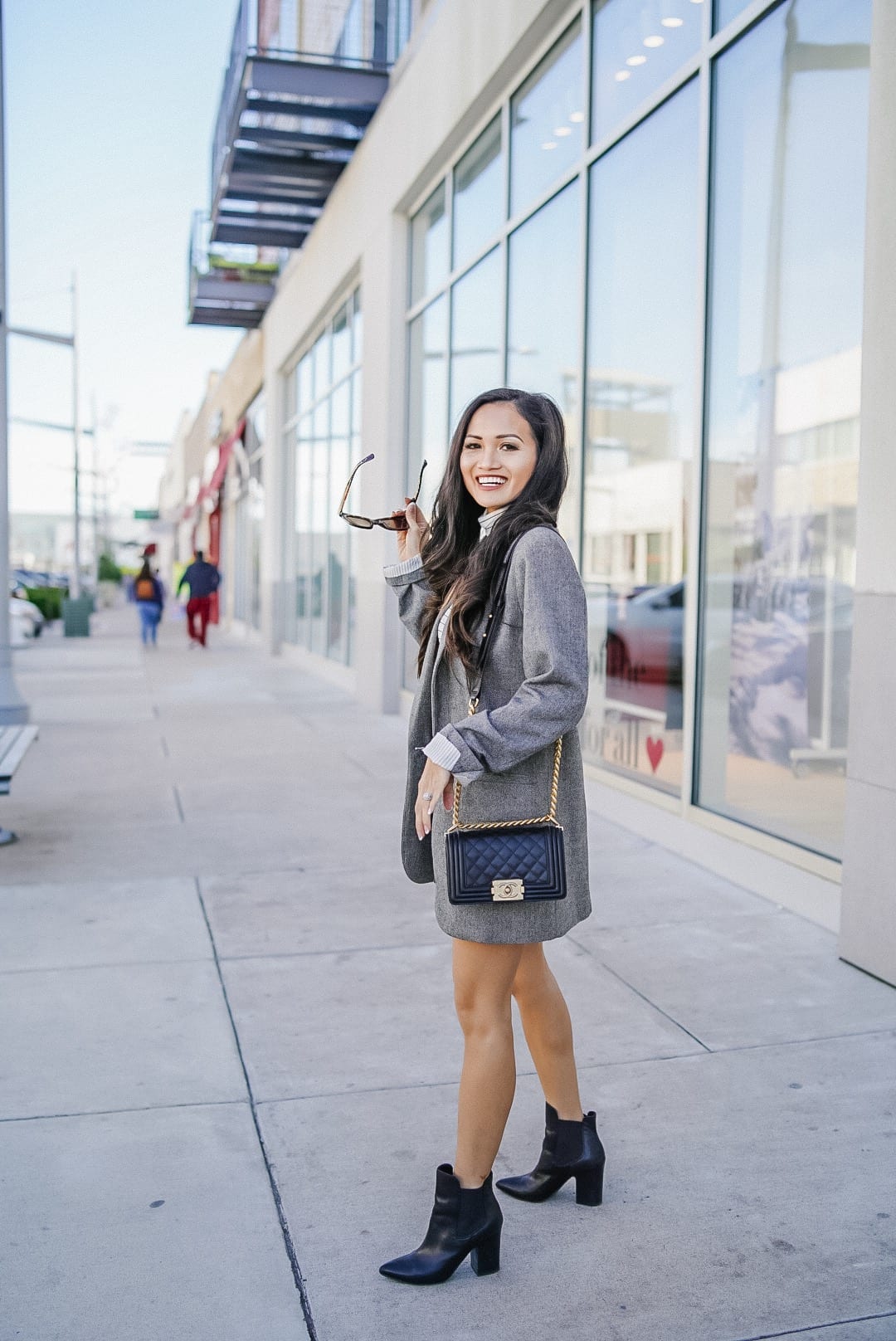 This bag is great for a work wear look when you pair it up with a blazer and black booties. You can also add jeans and over the knee boots for another chic look. It also looks cute with a skirt and a sweater for winter and fall! Casual or dressy the Chanel boy bag is a versatile bag that can easily pair with any outfit! It's definitely one of my go to bags when I am out and about.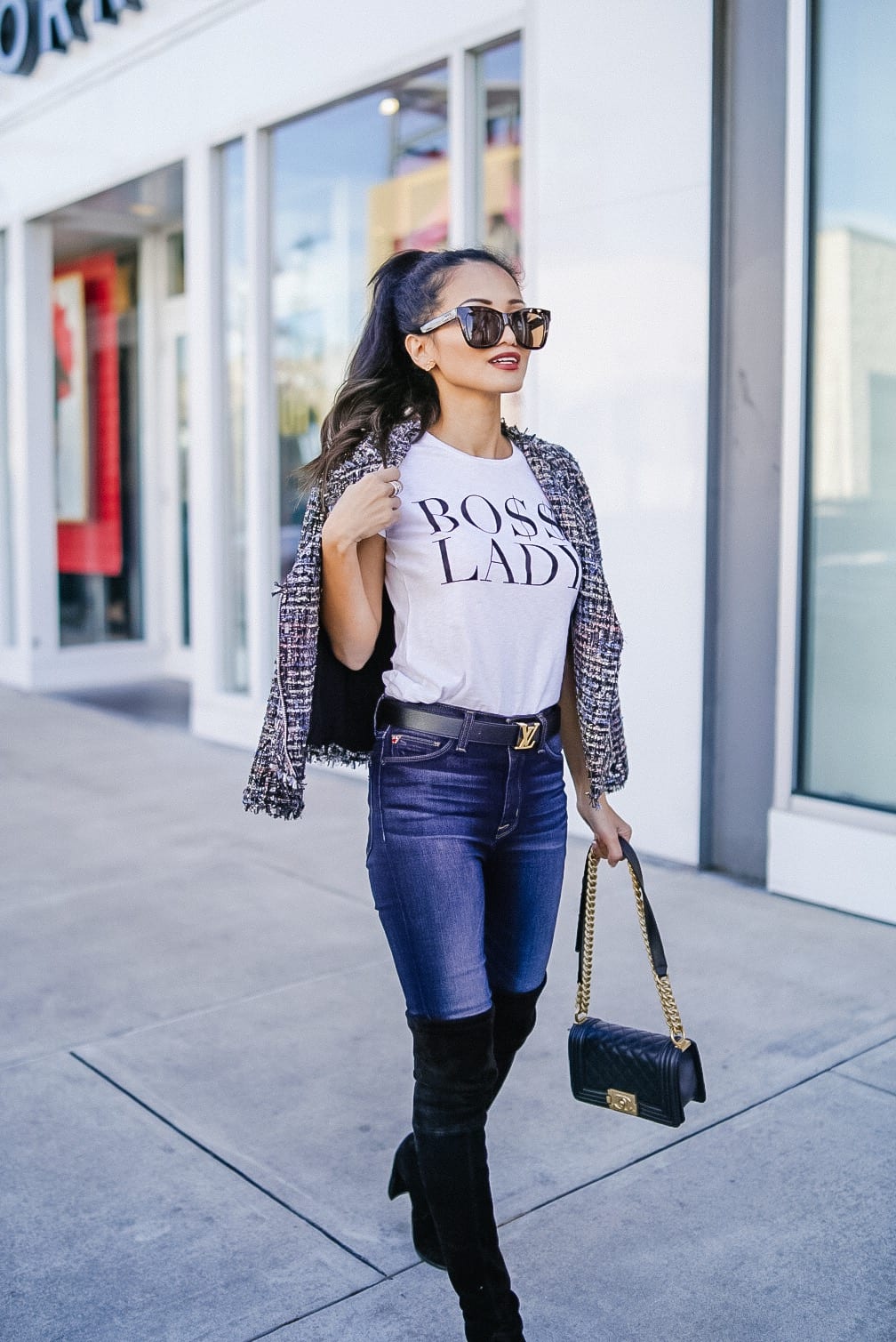 SHOP THIS POST:

I hope you found my video review of my small Chanel boy bag helpful. If you are looking for more outfit ideas check out my Instagram. This is truly an amazing bag despite it's one flaw. If you are looking to purchase this bag I highly recommend it! Plus you can't go wrong with Chanel. You won't be disappointed. If you have any questions don't hesitate to ask. Thank you so much for watching. Have a great day!
P.S. Subscribe for weekly newsletters so you never miss a single post!