FEATURED ON THIS POST:

Hey friends,
Hope ya'll are doing well! With Christmas around the corner we have tons of Christmas parties and events to attend as well as host. From baby showers to birthdays this time is a busy year for celebrating with our friends and family. So today I am so excited to share this fun Christmas hot cocoa bar cart for entertaining your guest through the holidays! Check it out below!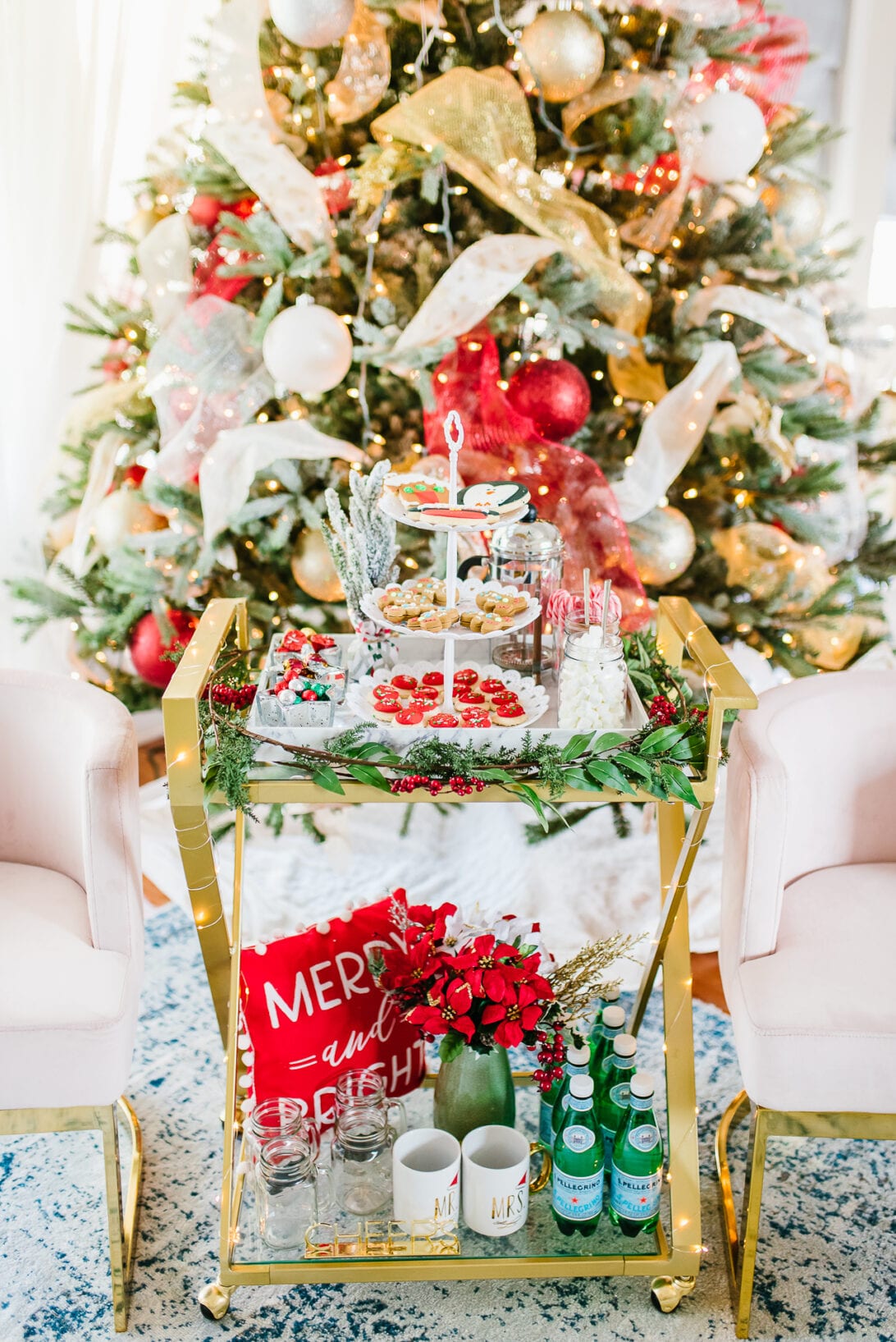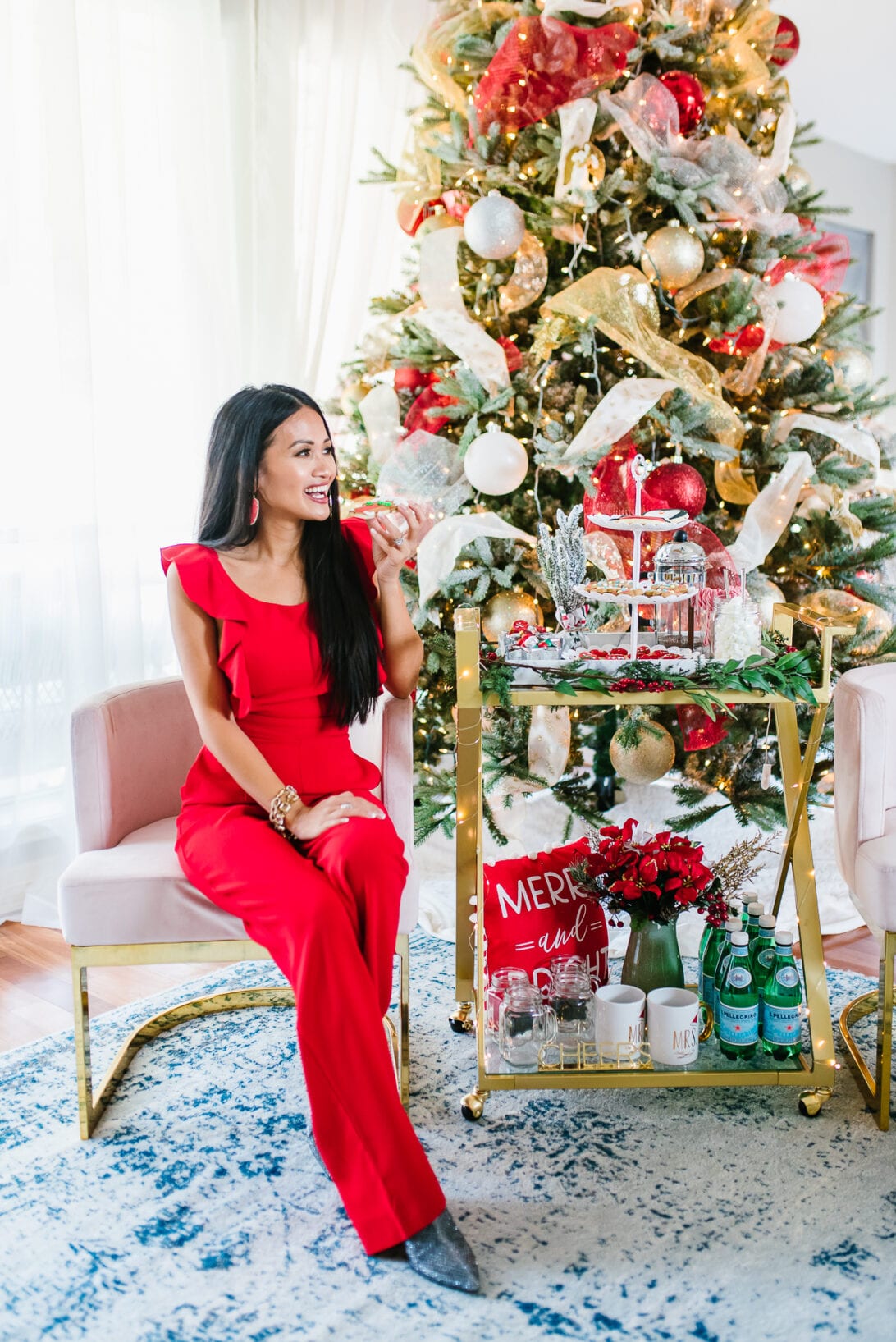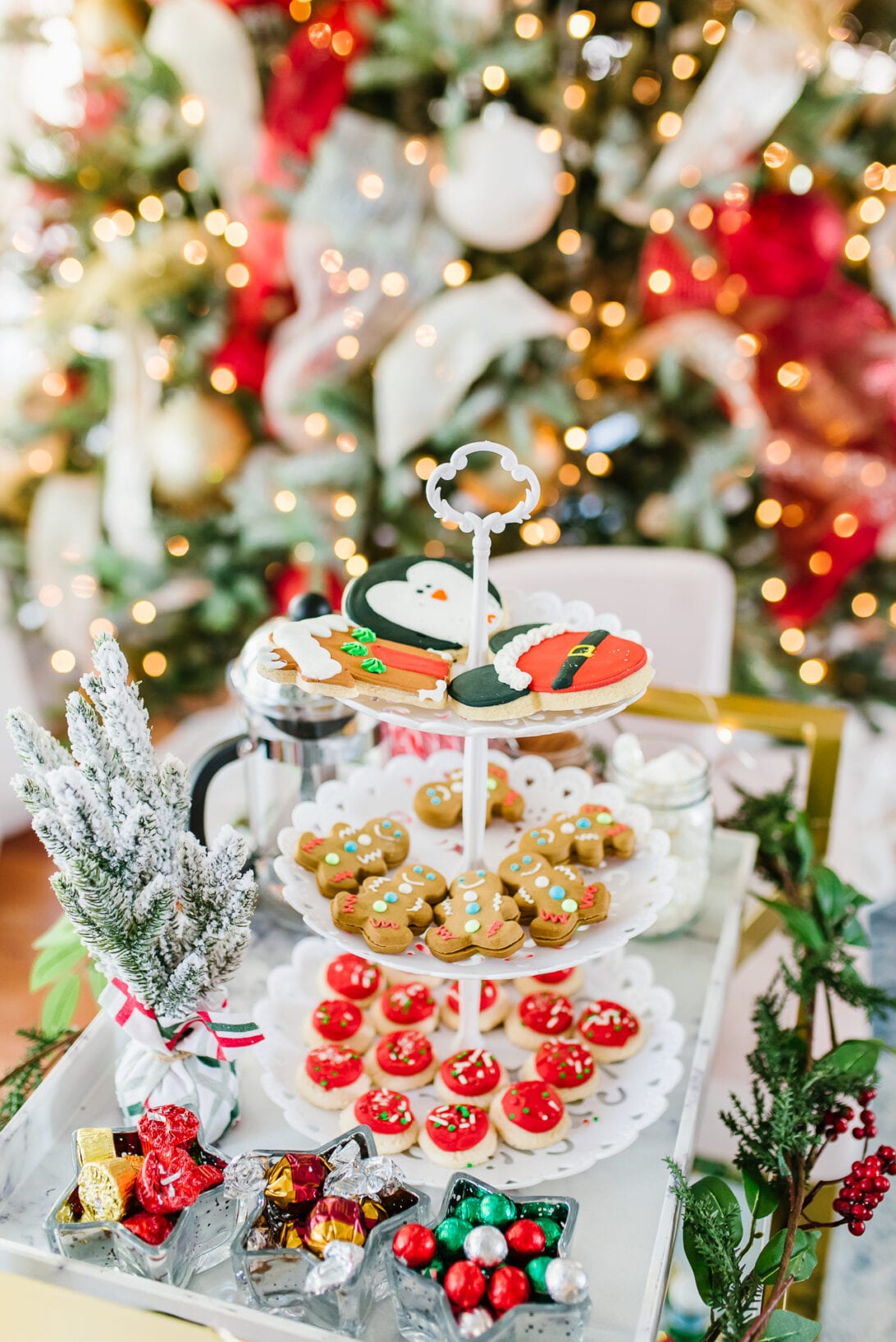 Entertaining in our new home is one of my favorite things to do. I love having a bar cart because it is so versatile and great for entertaining guest. For Fall I did a fun Fall Coffee Bar Cart. For Christmas I thought it would only be fitting to do hot chocolate. I love hot chocolate and its always fun to serve with your favorite Christmas cookies! For this cart I added this tiered cupcake stand I found for $12 and added all my favorite treats.
For decor I found these $10 garlands from Target and string lights to wrap around the cart.   I also got this cute Christmas pillow for $5 from Target. And for the flowers I found those for $1 at the dollar store! Plus I got the mason jars for a $1 each too!
SHOP CHRISTMAS HOT COCOA BAR CART ESSENTIALS: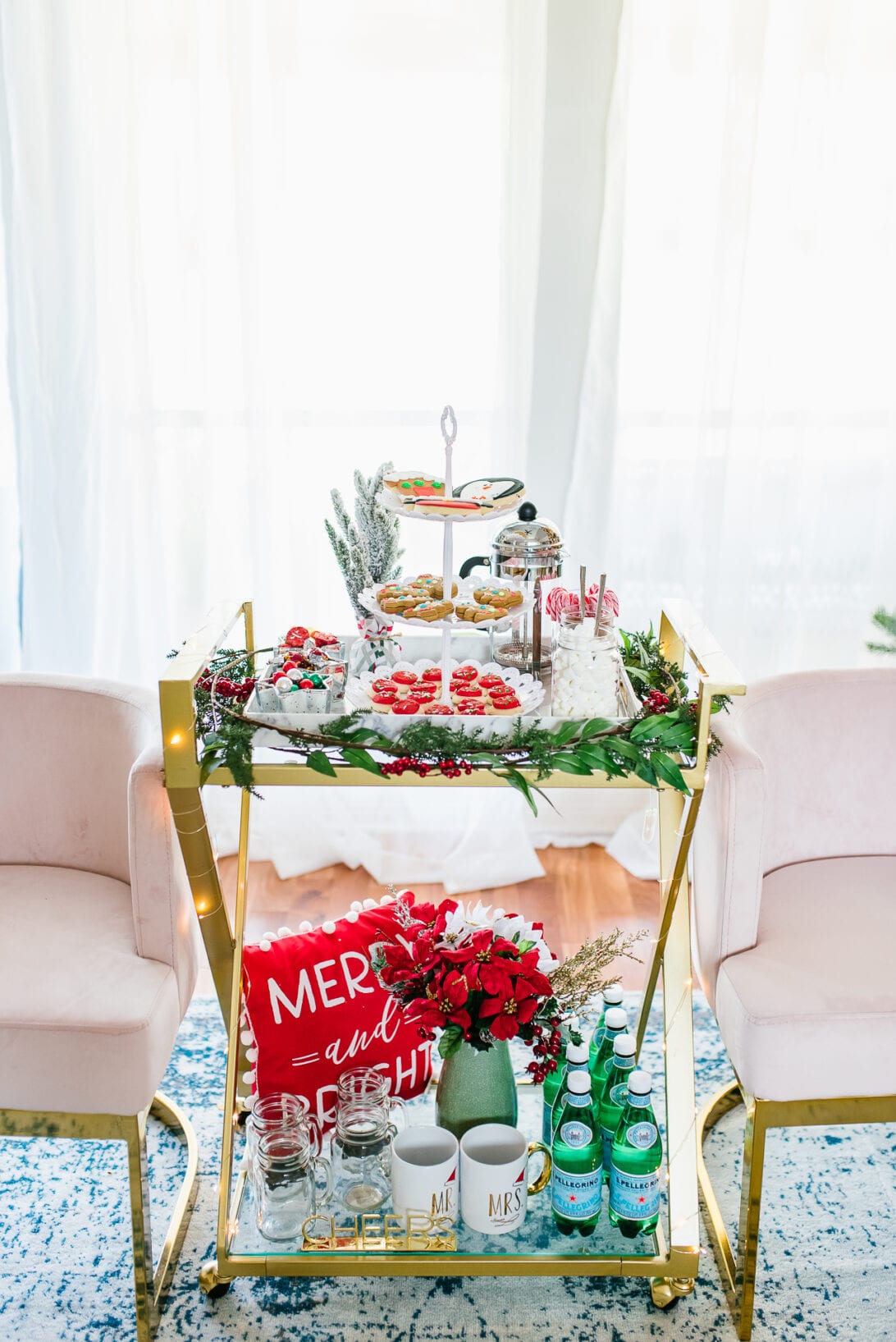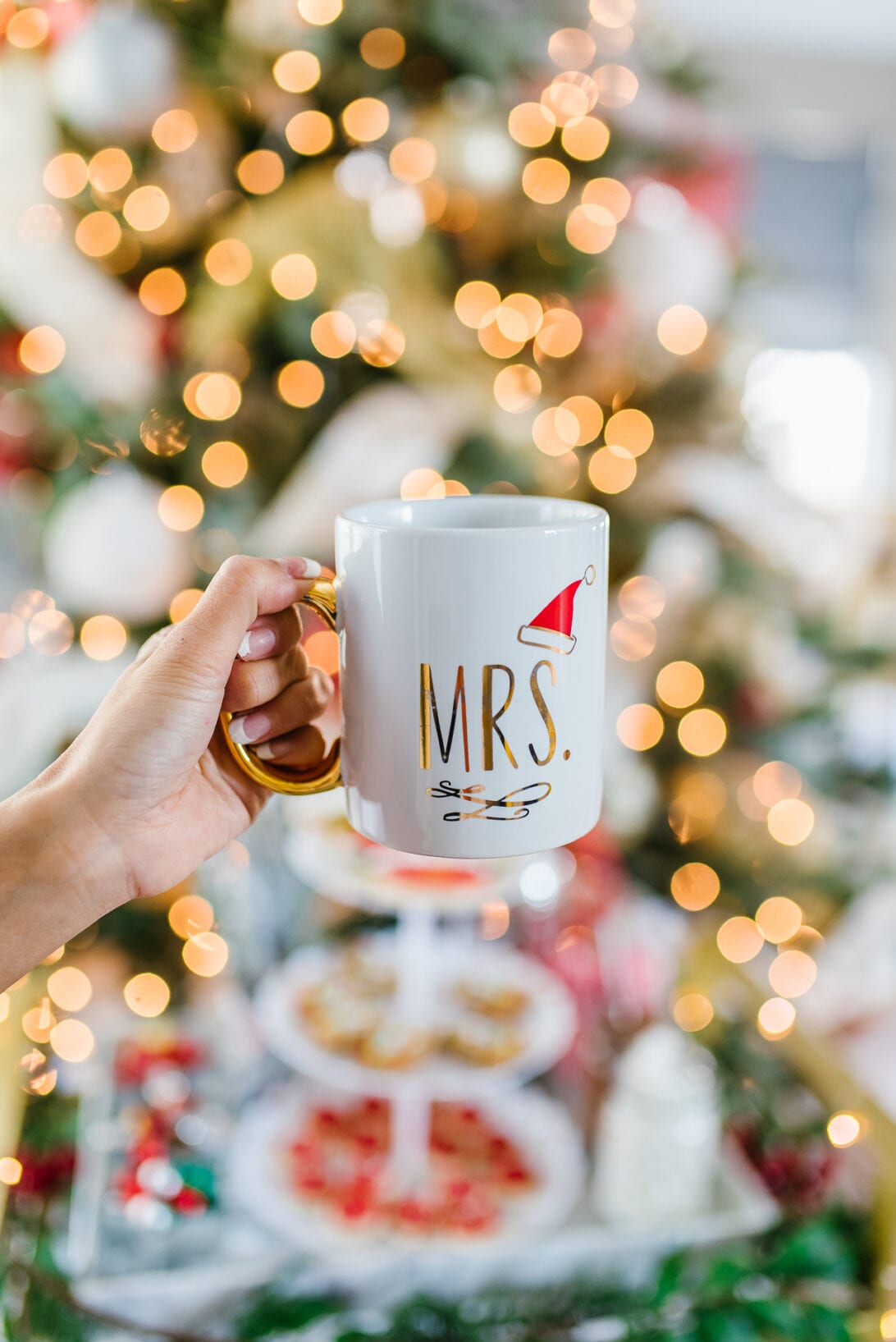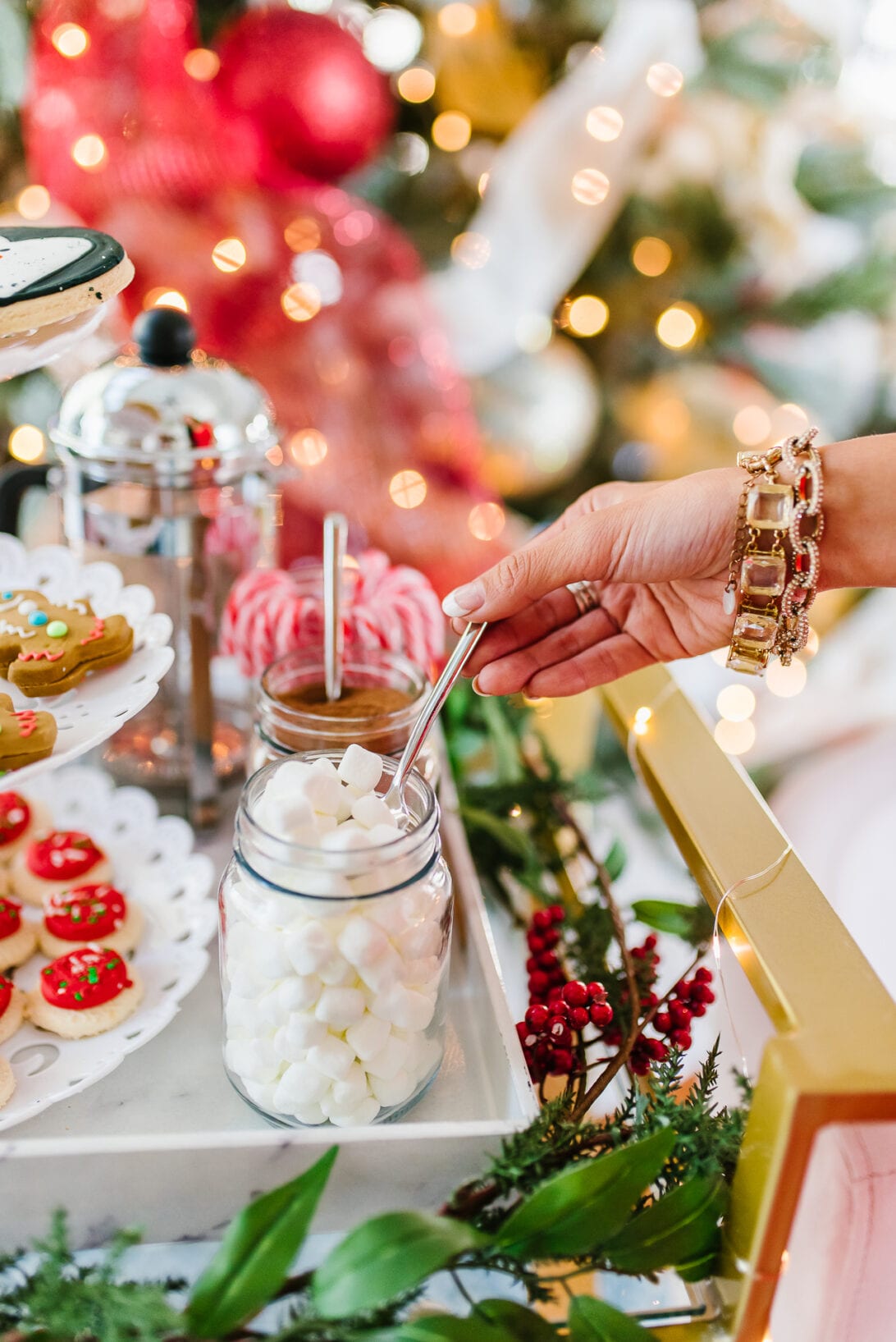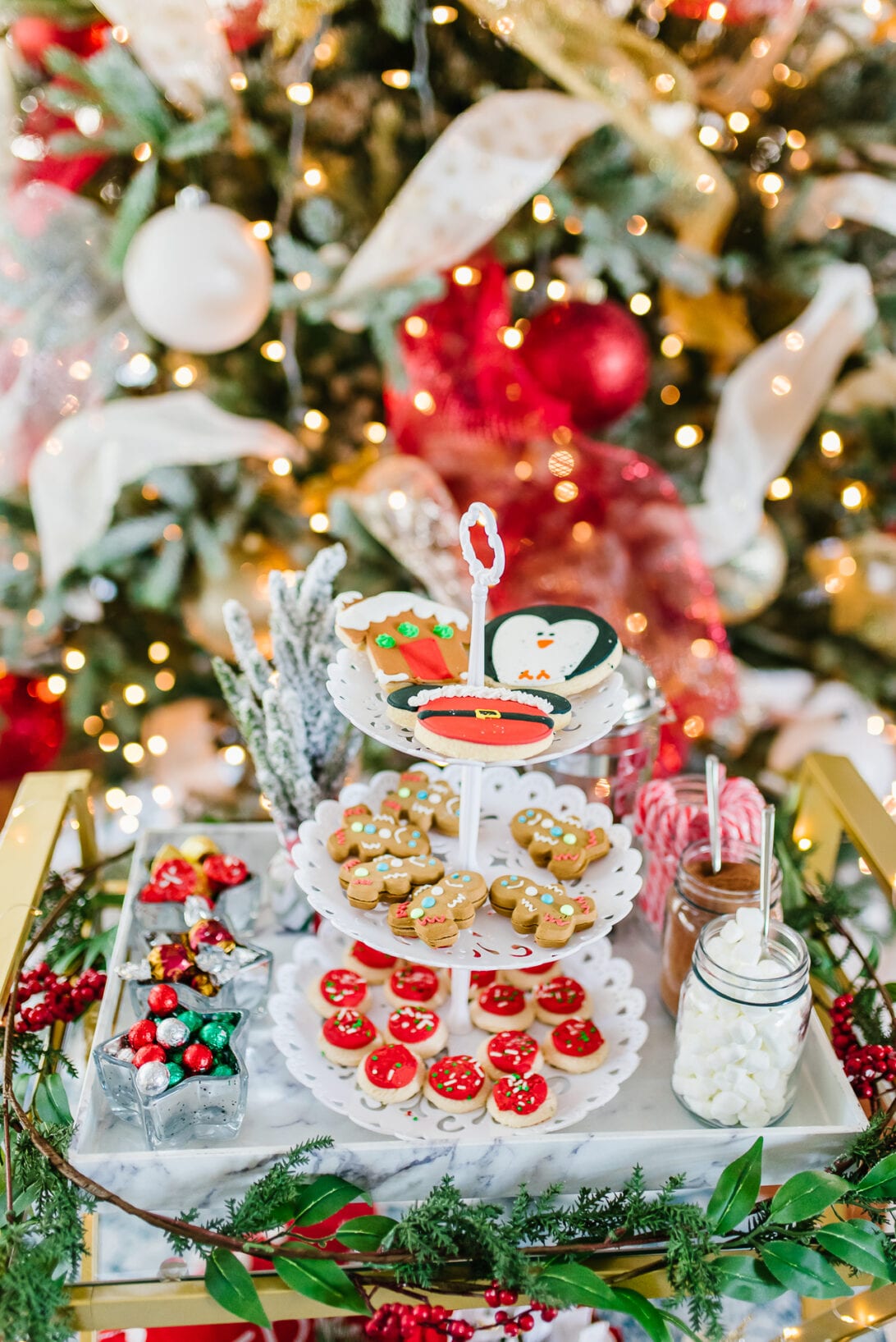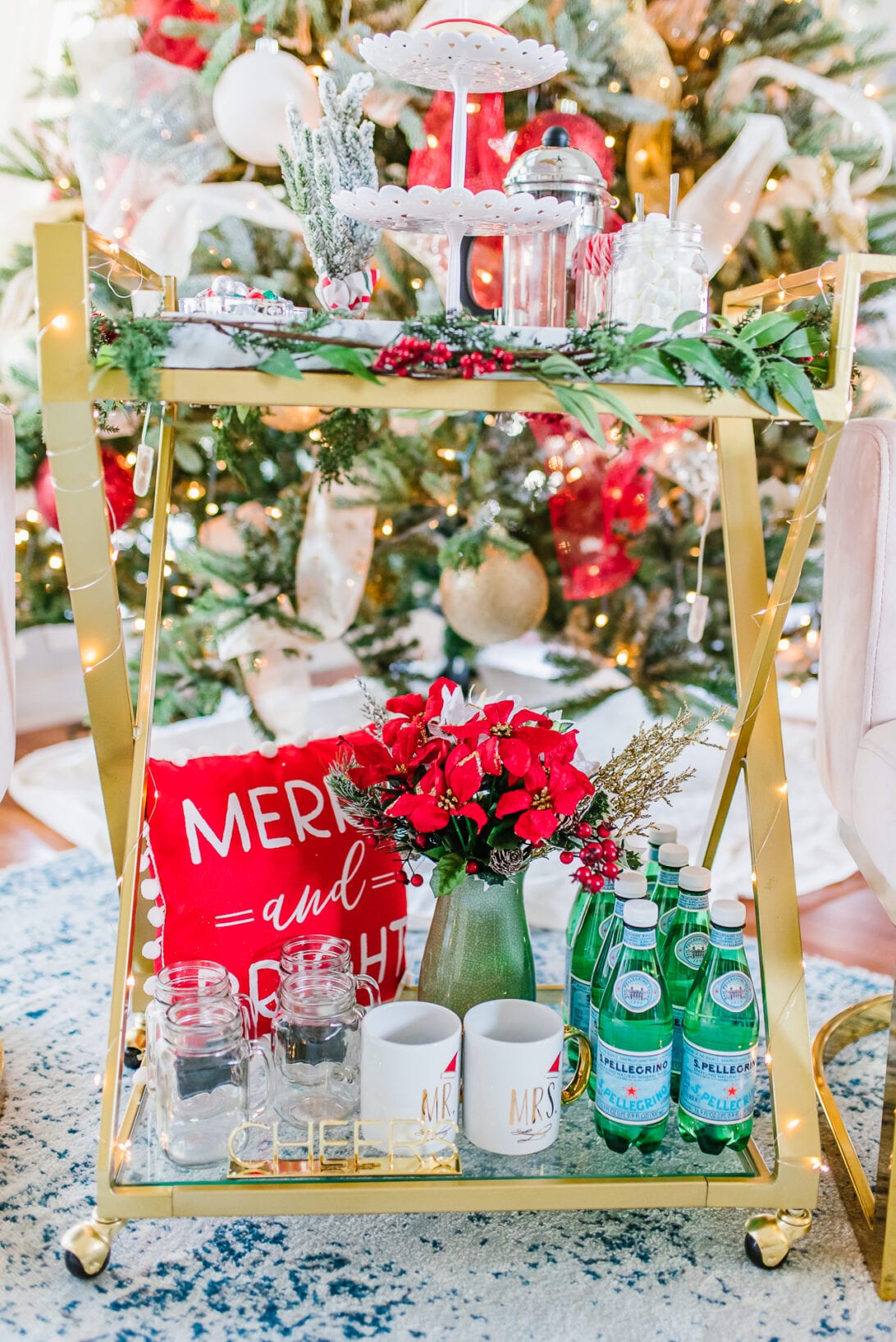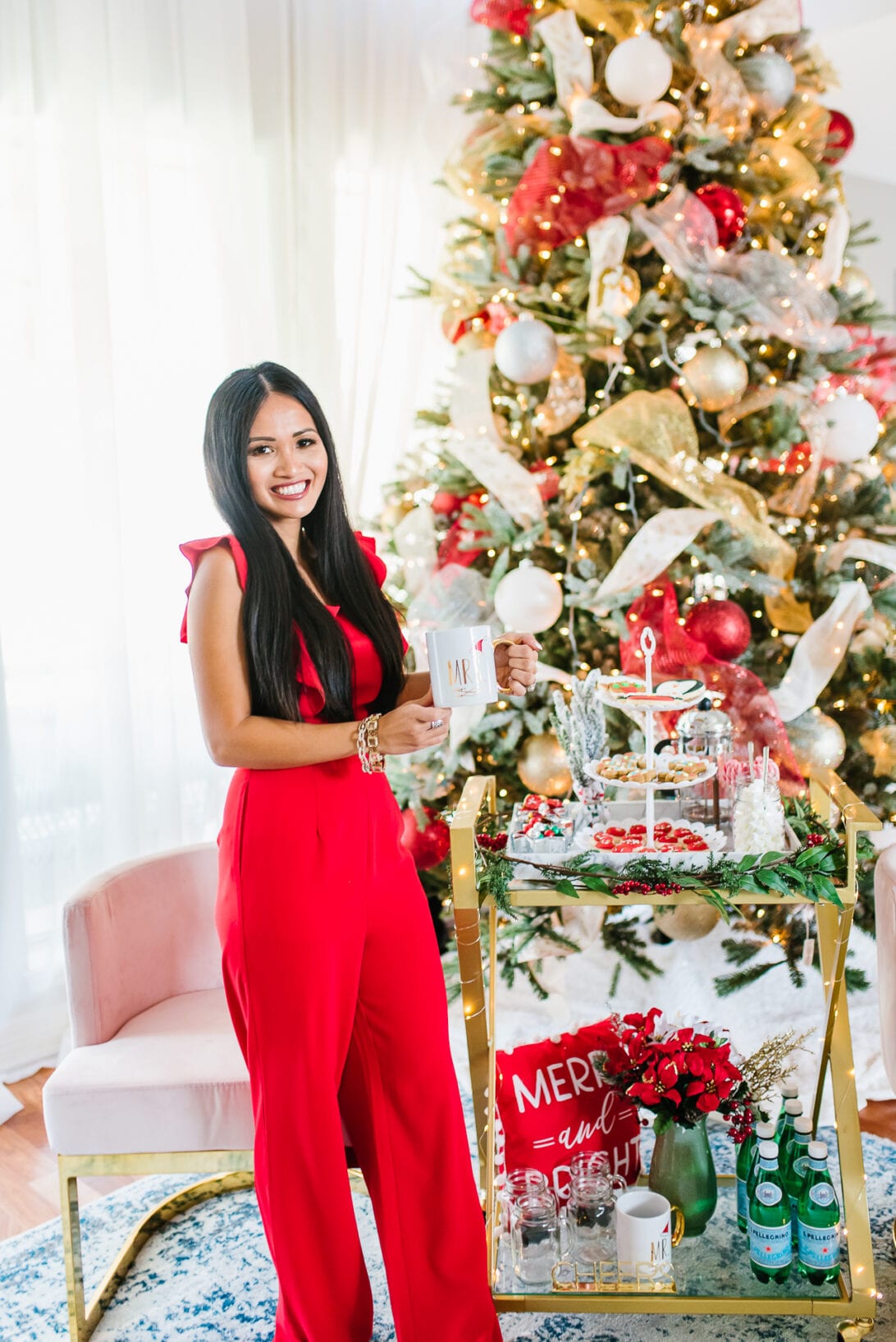 SHOP THE POST:

Decorating a Christmas Hot Cocoa bar cart is so much fun and easy! It is a great way to serve your guest and to offer a nice warm beverage and your favorite sweet treats! I'll be hosting fun Christmas party this weekend and I'll be sure to have my bar cart ready to serve my guest. Will you be hosting any parties for the holidays? I hope you enjoyed this post. Thanks for following along!
P.S. Subscribe for weekly newsletters so you never miss a single post!
Photos by BanAvenue Photography