Hi friends,
Hope you are doing well! Today I am sharing my full travel guide to San Pedro, Belize. It was one of our favorite family trips and exceeded our expectations. We had the opportunity to stay at Mahogany Bay Resort one of the most beautiful resorts on the island. We also got to snorkel the amazing Belize Barrier Reef. It was one of the most amazing experiences with my family. Check out our video and read more of our trip below!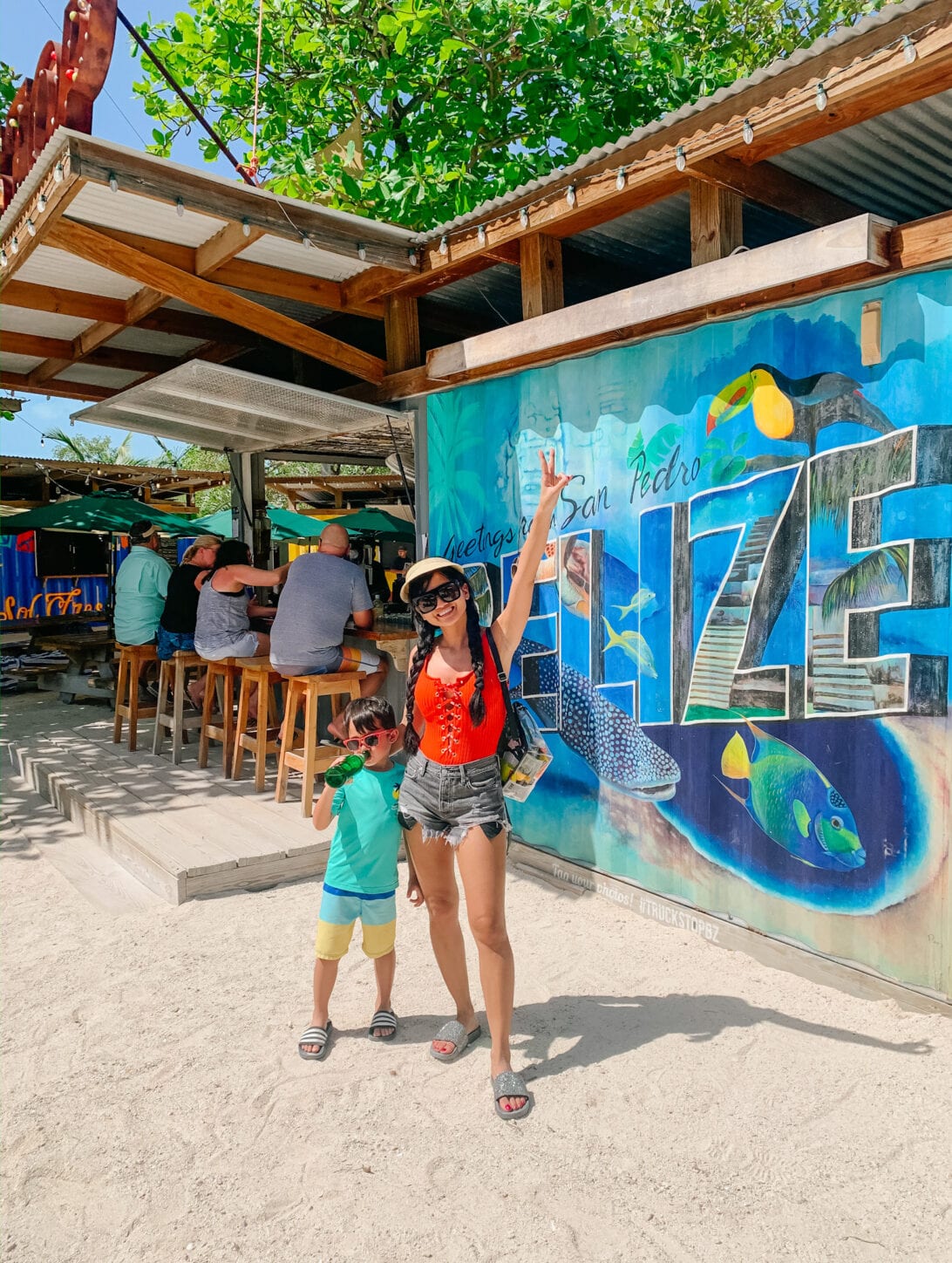 SAN PEDRO BELIZE TRAVEL GUIDE
HOW TO GET THERE:
To get to San Pedro Belize, we flew into Belize International airport and then took a twenty minute taxi to Belize Municipal airport for about $25 to $30 USD. From that airport we took Tropic Air and boarded a small ten to twelve seater propeller plane for a fifteen minute flight to San Pedro airport. You can also book a flight from the international airport to San Pedro, but it because timing a cost it was cheaper for us to go to the Municipal city airport.
Flying over the beautiful emerald green waters was breath taking. Belize is a small country and not very crowded at all. In fact their capitol city was probably as big as one of the suburbs of Houston. Flights roundtrip to San Pedro on Tropic Air were not expensive at all. I probably paid $85 a person. Once you get to San Pedro you can get a taxi to your resort, but most people get around on golf carts which was a cool experience!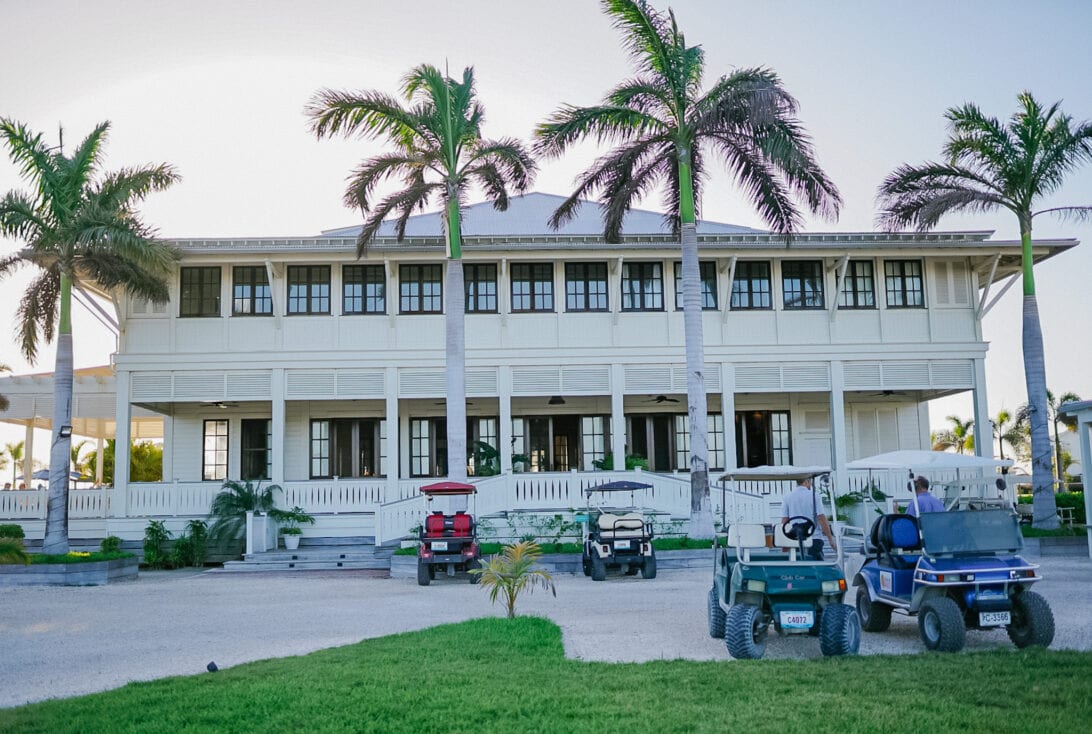 WHERE TO STAY:
We stayed at the Mahogany Bay Resort which is a beautiful new resort is located on the stunning Caribbean island of Ambergris Caye, Belize, and is just minutes away from the world's best diving and snorkeling along the Belize Barrier Reef. Mahogany Bay Resort has charming wooden cottage and villa-style rooms inspired by the rustic charm of Belize and the country's historic British colonial architecture.
We stayed in a beautiful three bedroom cottage complete with a modern kitchen stocked with everything needed to cook and serve meals, a spacious indoor living and dining area that is ideal for any family. We loved being able to relax in our hammock and just enjoy the beautiful outdoors outside. It was like having your own private vacation home on the island instead of being in a cramped hotel room. Plus we loved having all the extra space for our whole family, and separate bathrooms for the kiddos and parents. Did I mention they also have a washer and dryer in the cabin? You don't realize how important that is until you spend a week somewhere with kids. The beds were a so comfortable and they had black out shutters which meant everyone slept peacefully including my little man!
Mahogany Bay resort has so many amenities to make any stay enjoyable. They have golf cart rentals for easier access around town and the property. It's so convenient especially if you have little ones! They have convenient food shacks and restaurants that serve anything from sushi to donuts! And they have an amazing spa, yoga studio, pool, and fitness center!
And to top it off  Mahogany Bay Resort has its own private Beach Club located a 15-minute complimentary boat ride from the resort. The Beach Club offers a pristine white sand beach and calm turquoise water. We loved that you could walk a hundred yards and it not get any deeper than three feet. Perfect for the kiddos to play around in and for you to float around in. They also offer volleyball, kayaking, paddle boarding, and other beachside games. We took advantage of the overwater cabana and enjoy waist-deep wait service from the bar & grill. It was a one of a kid experience, and don't think it could have gotten any better than this.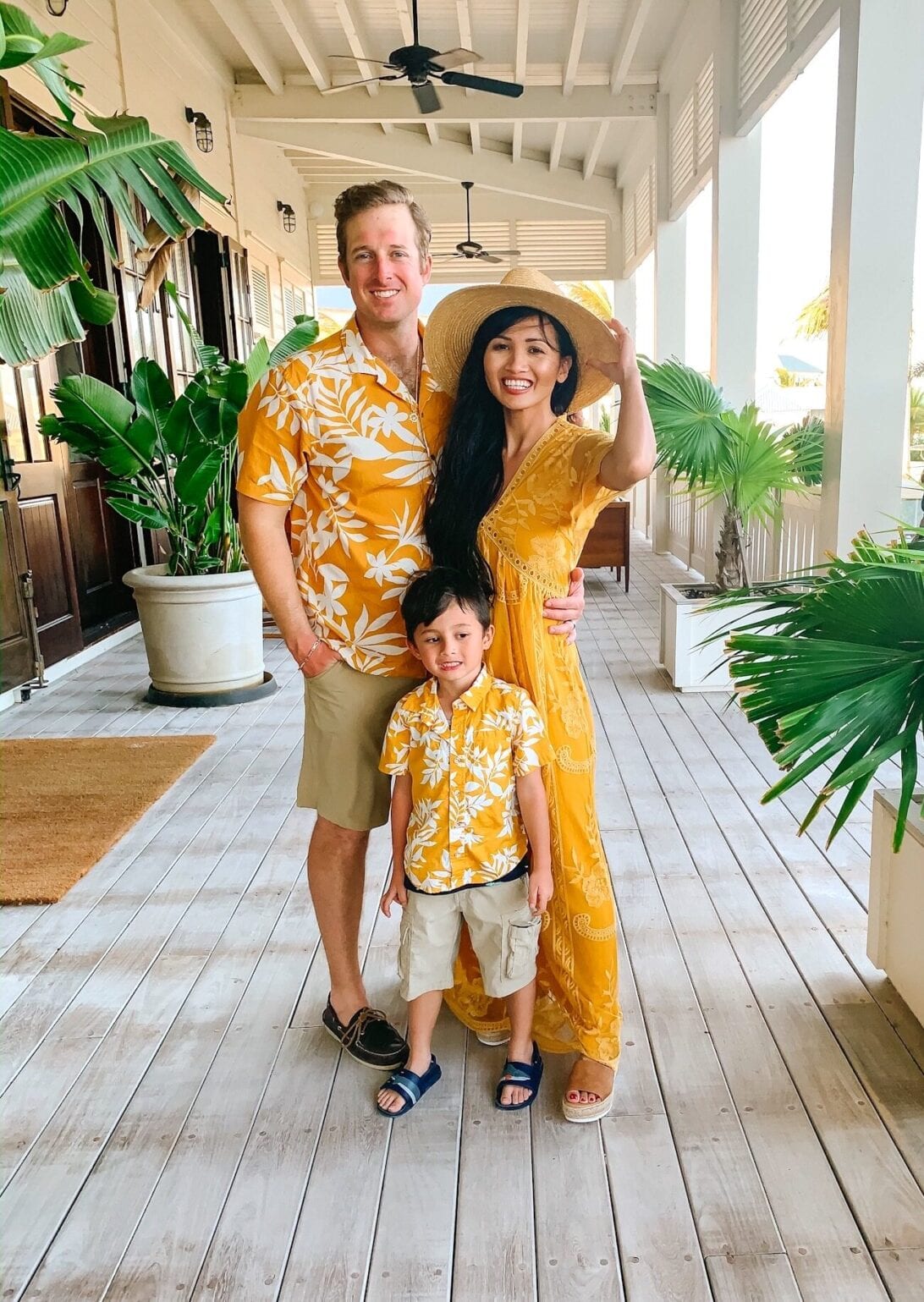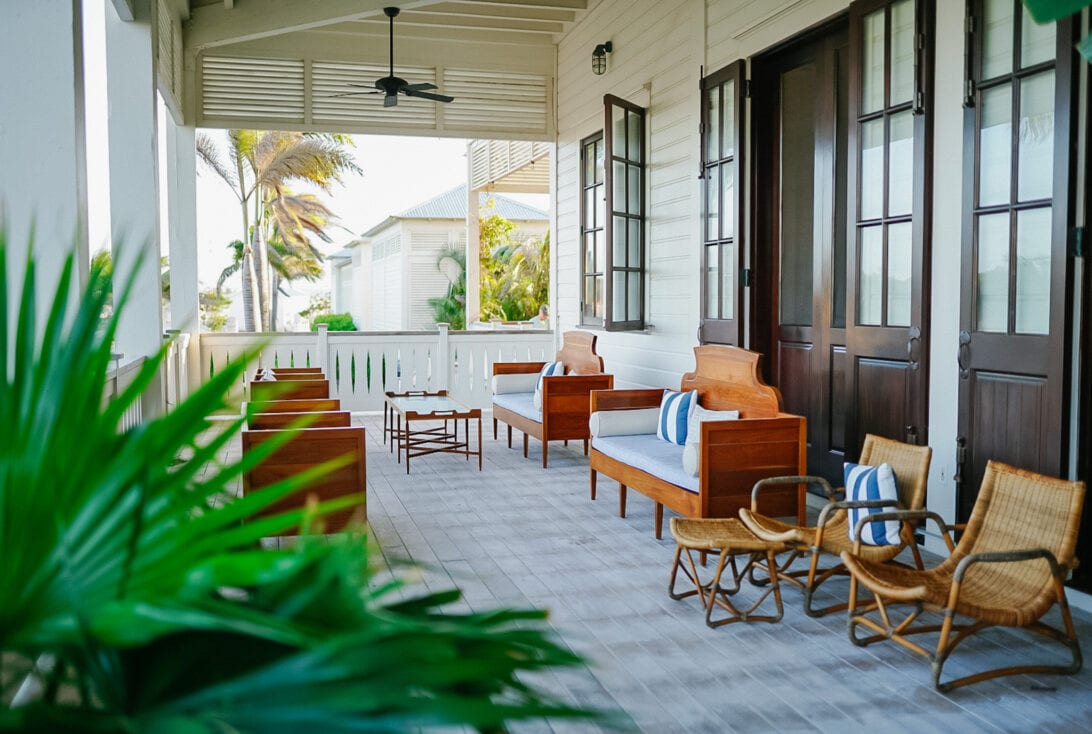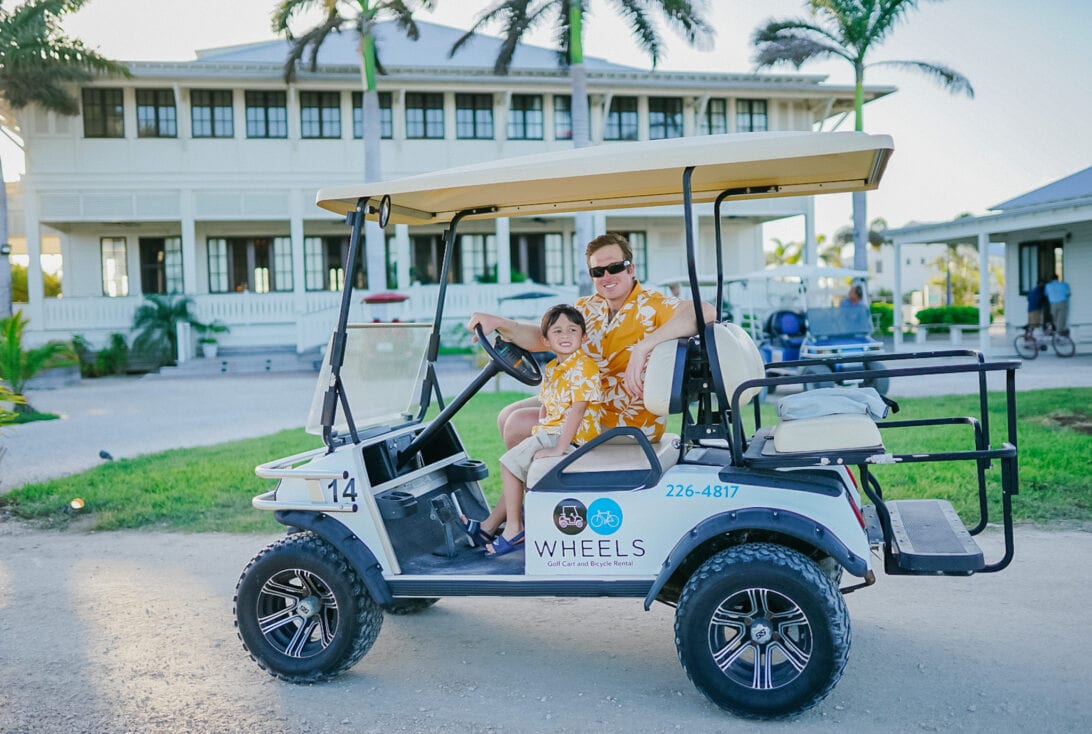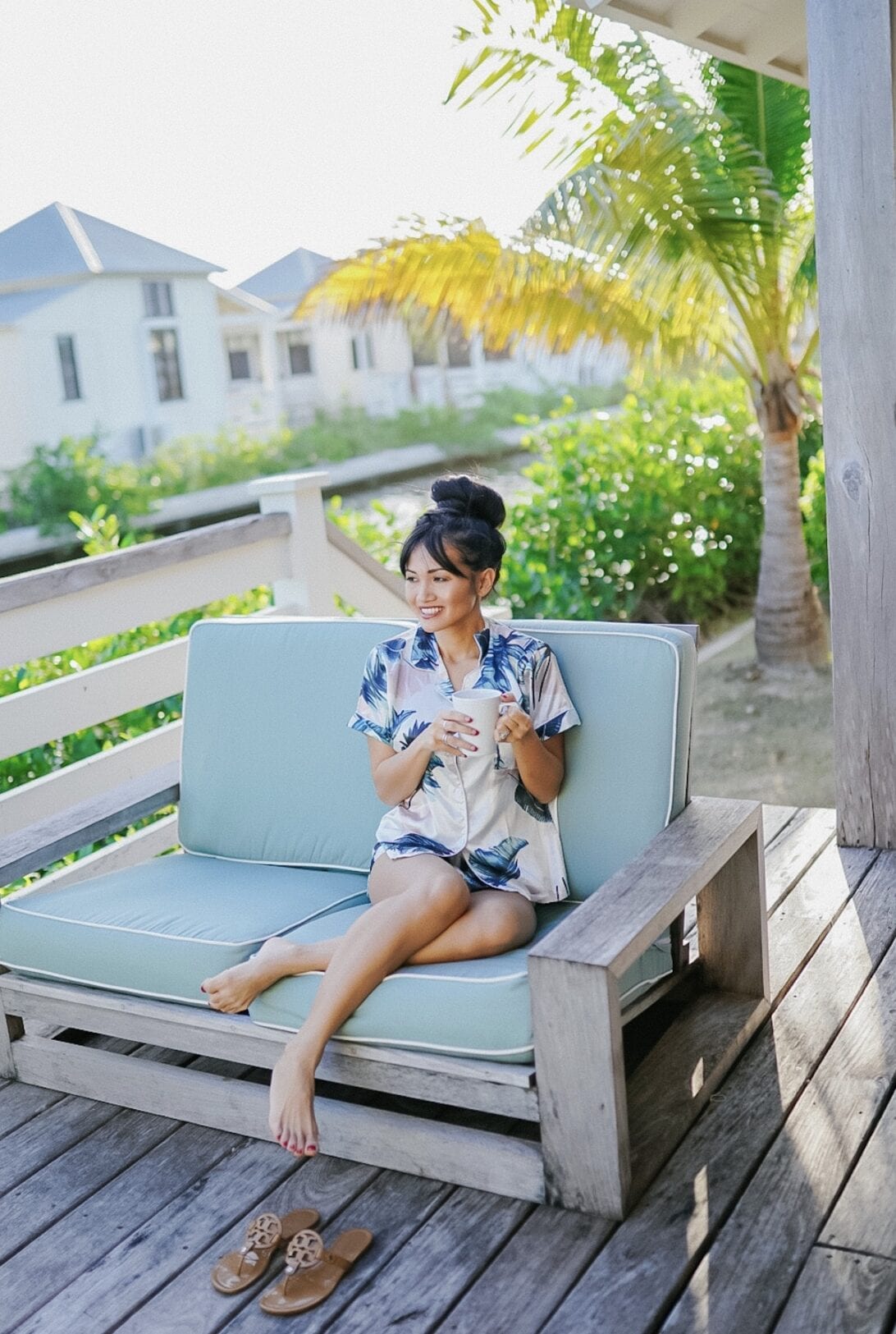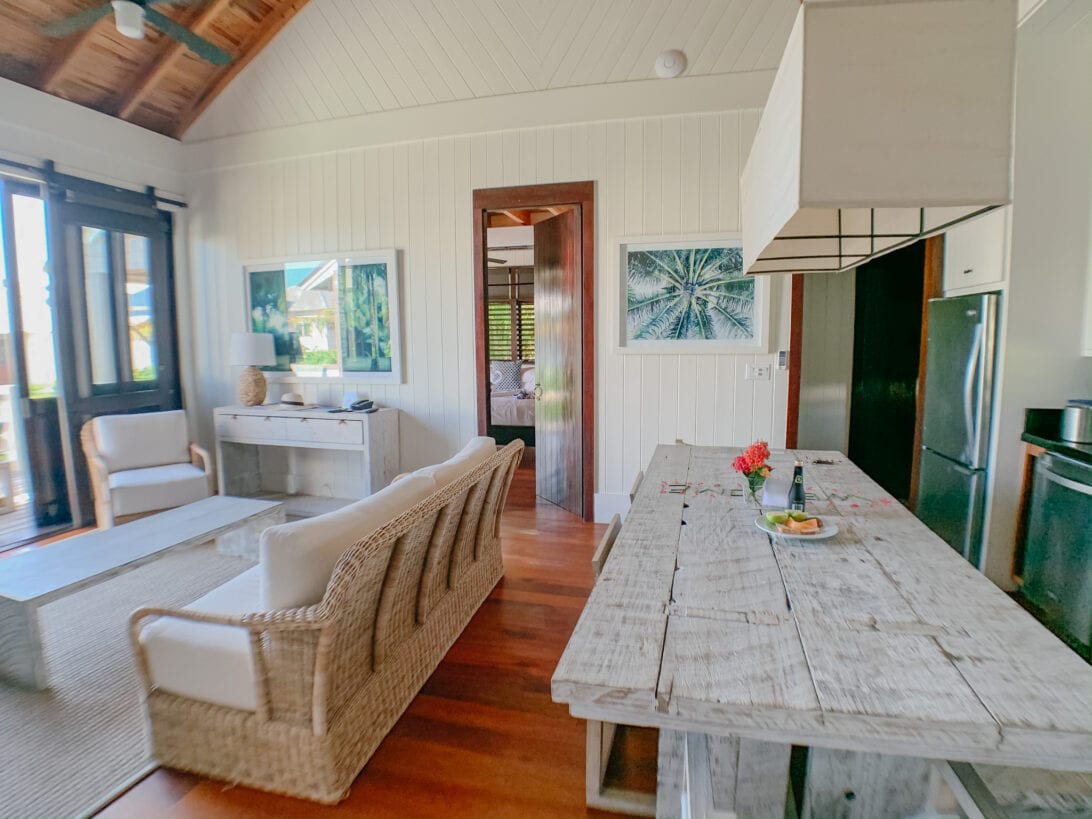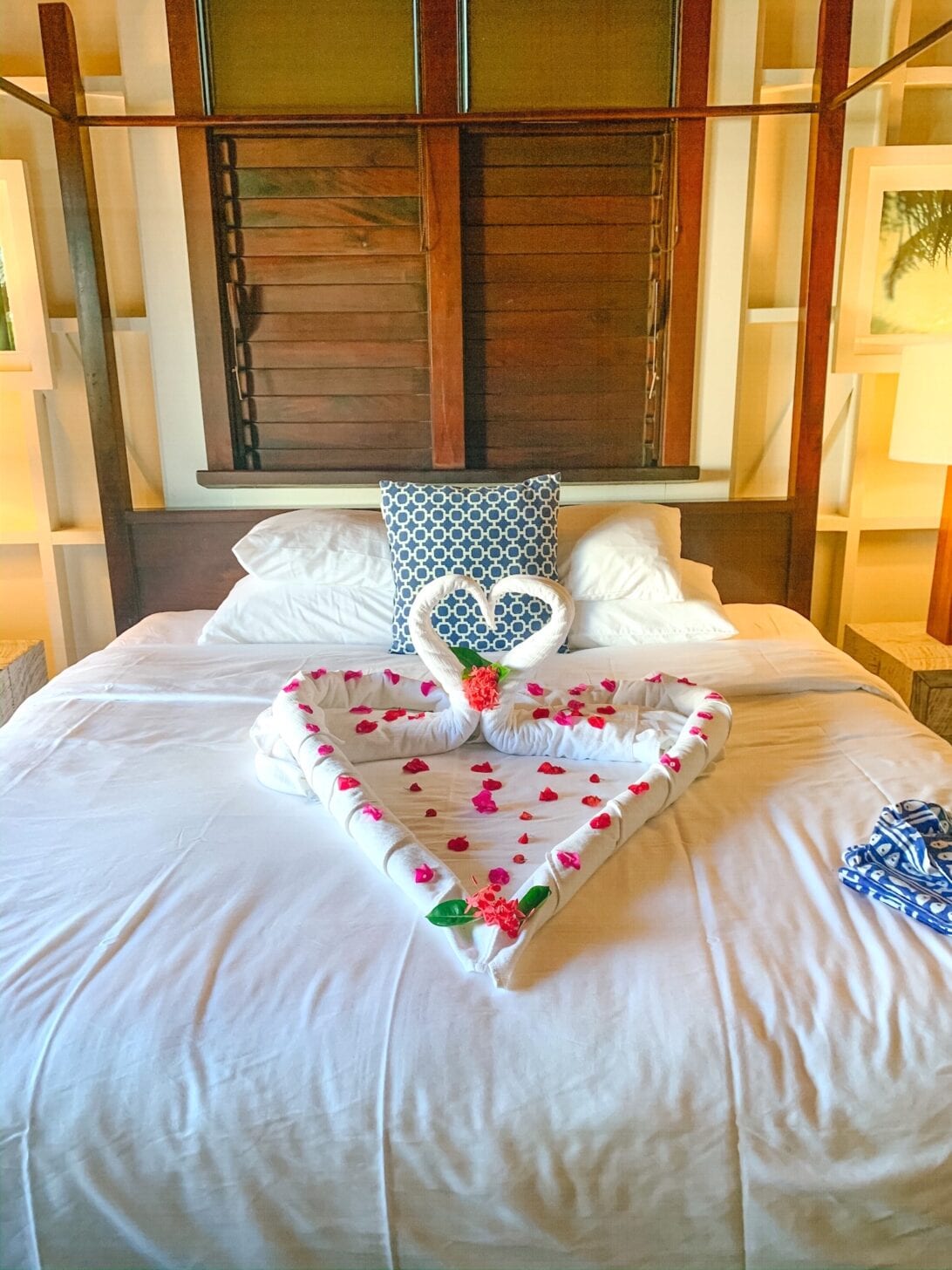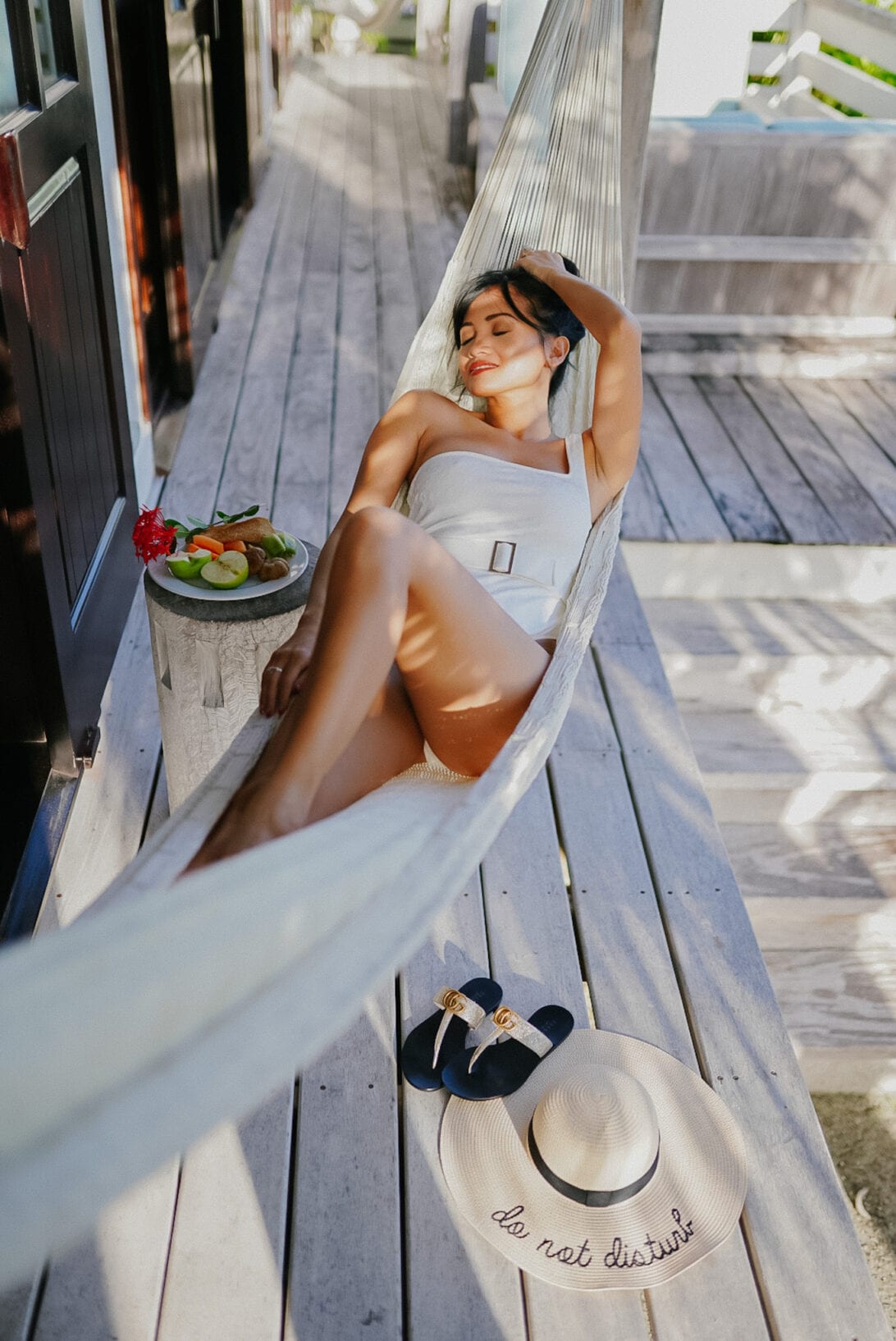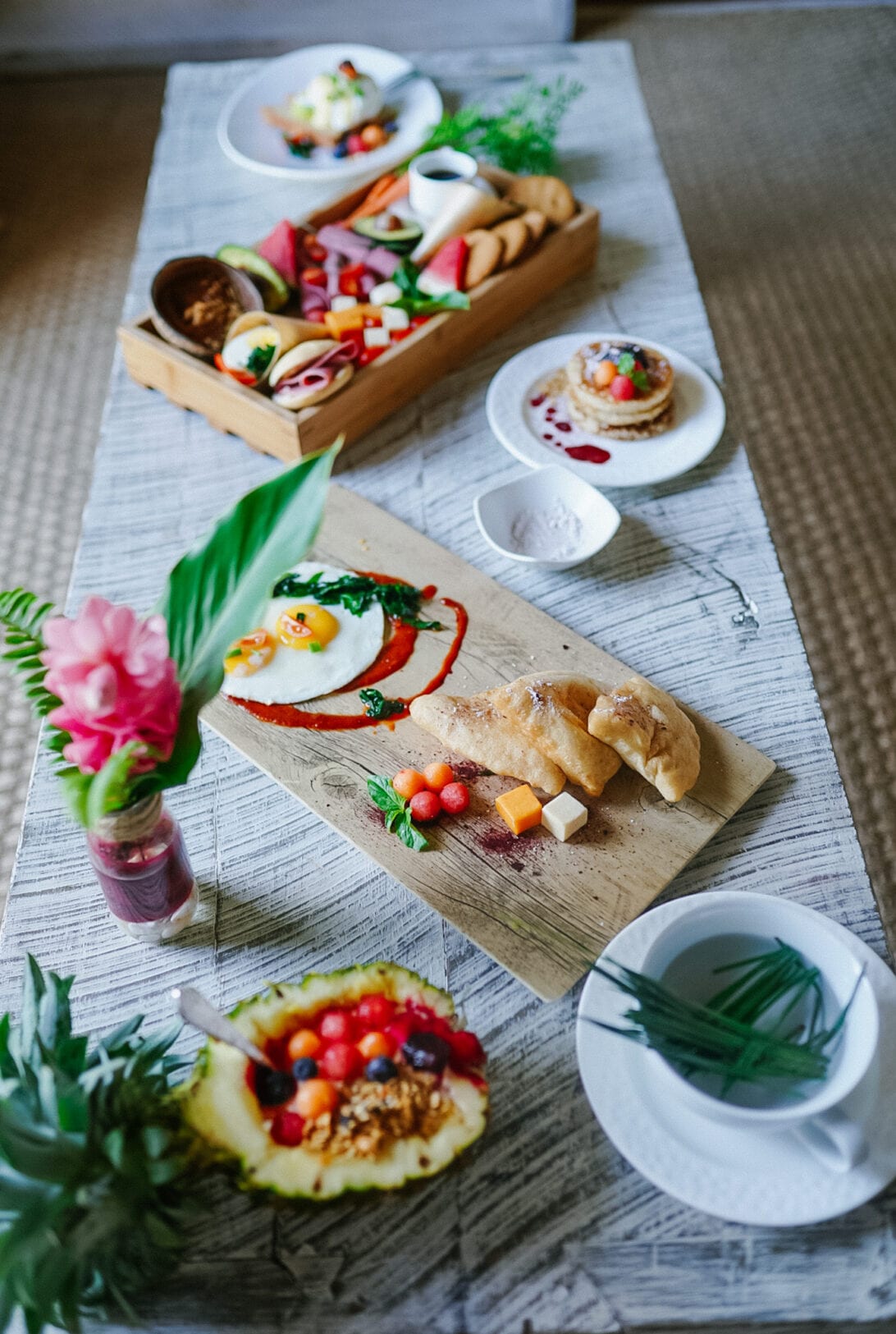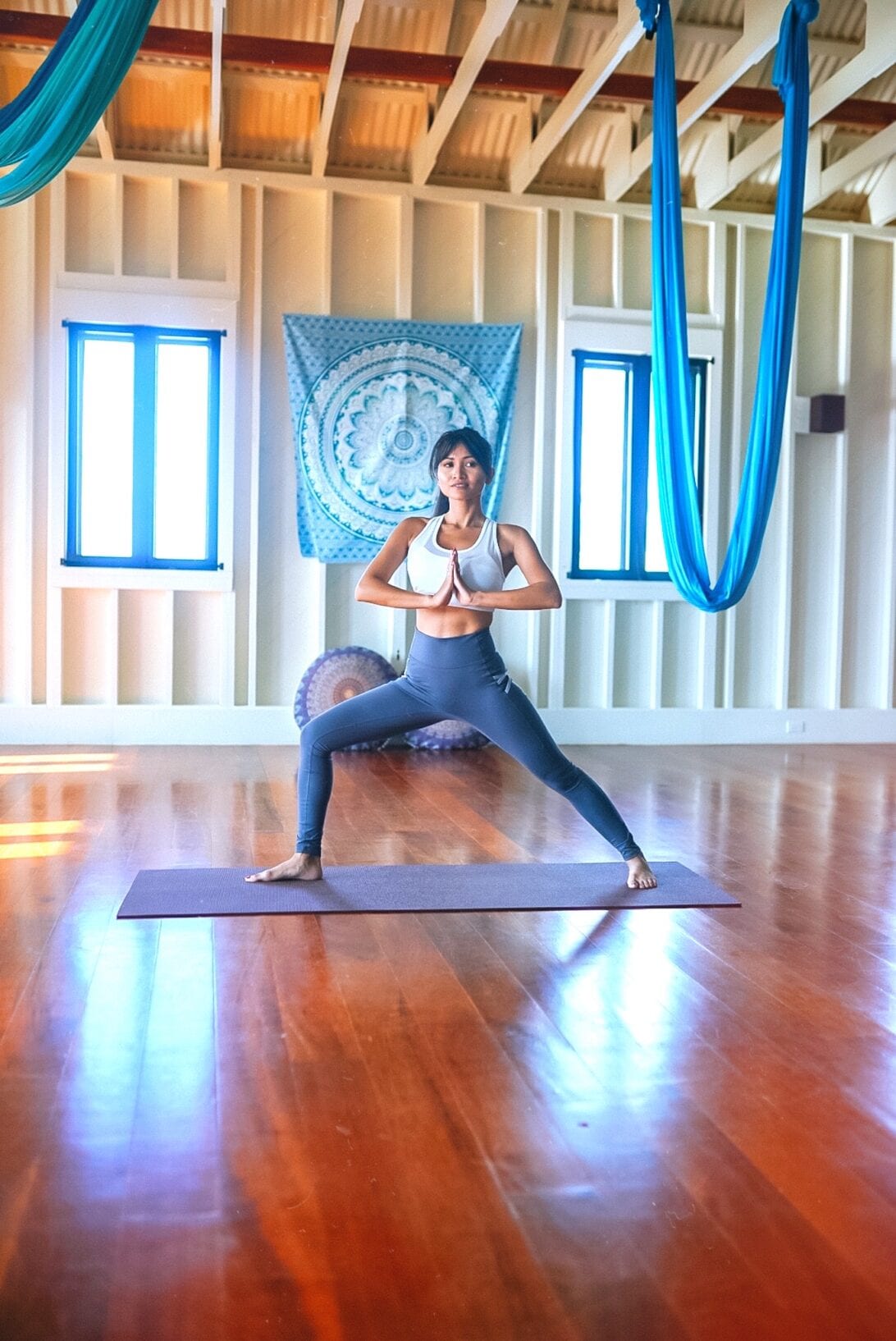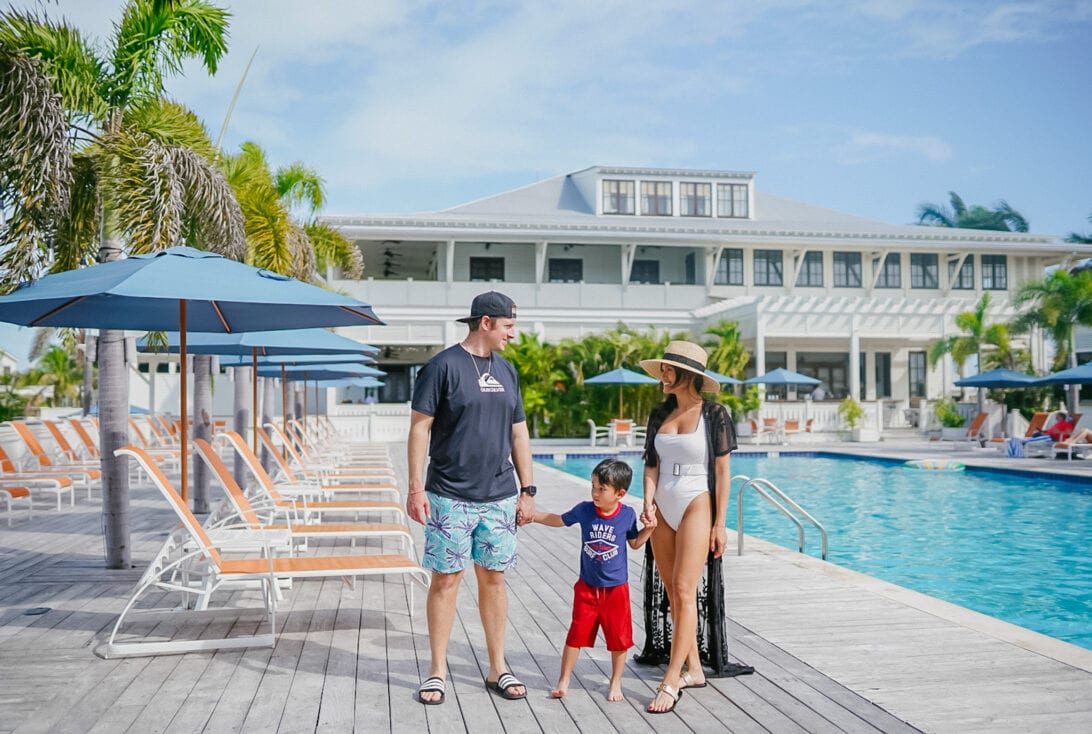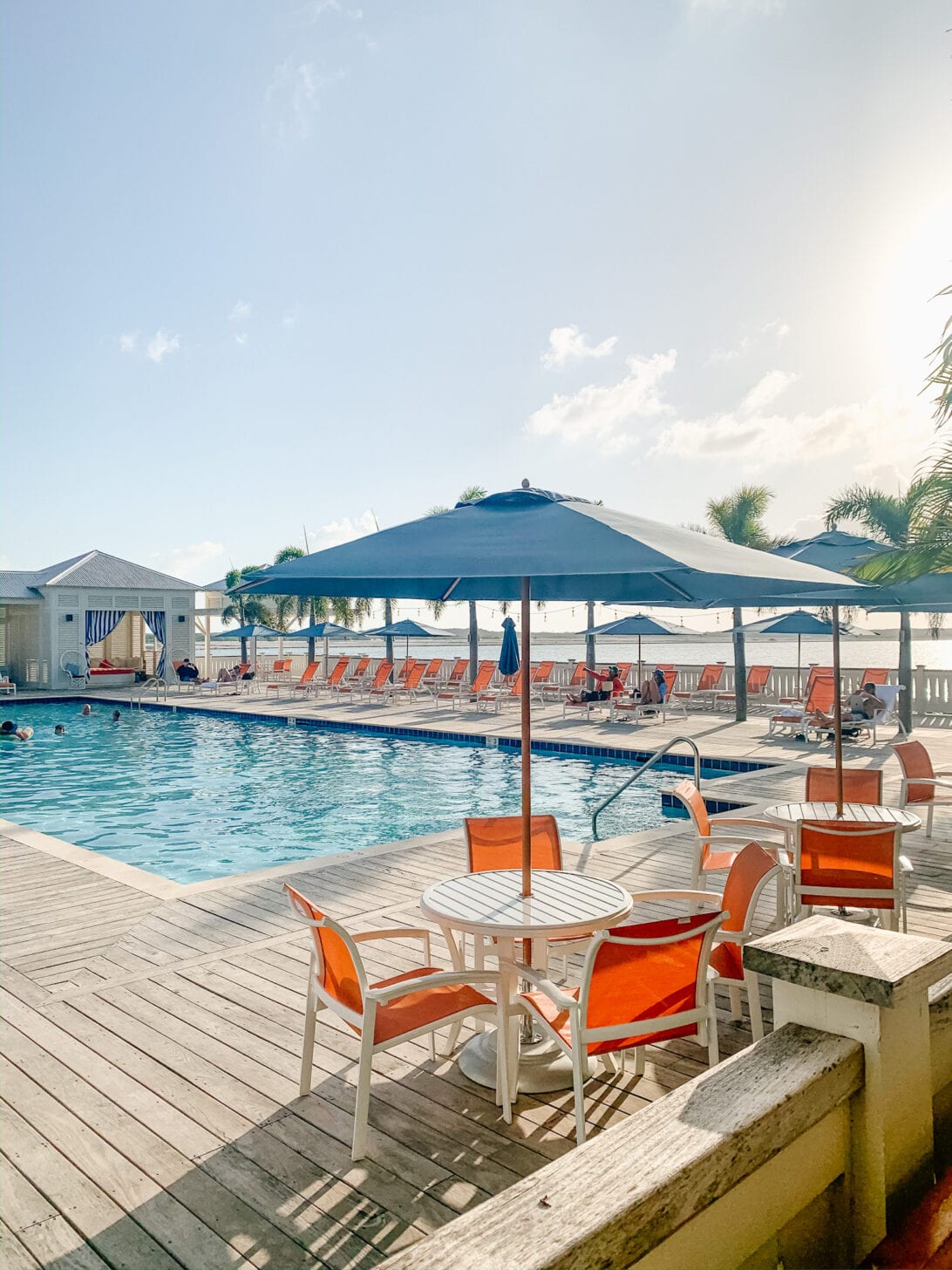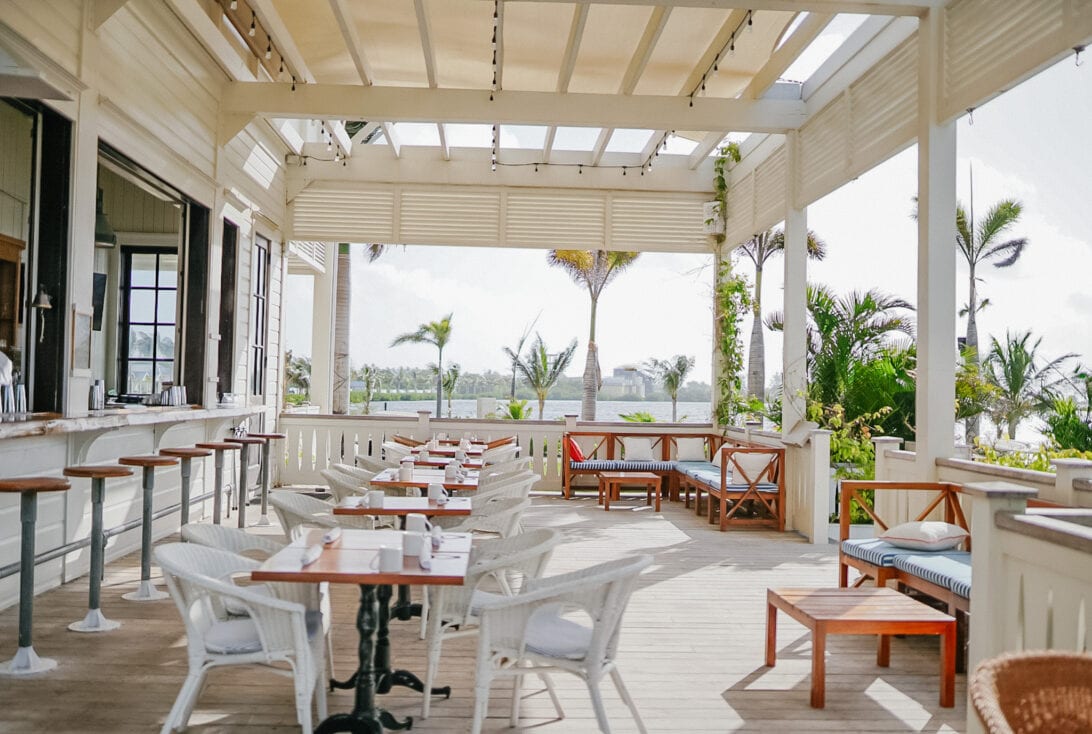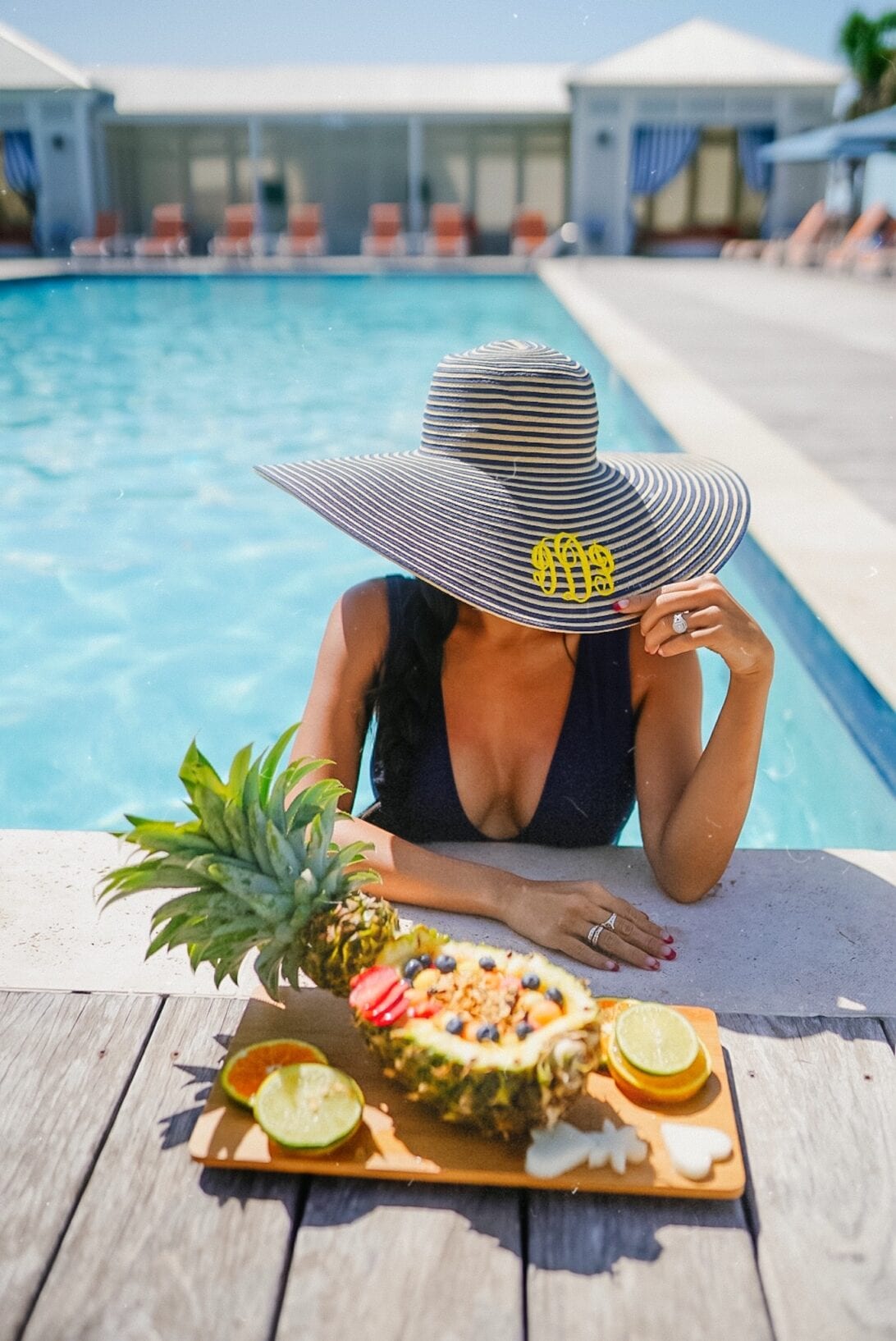 WHERE TO EAT:
While we were there we actually spent a majority of our time at the resort. We were so impressed by their beach club service and food as well as the pool bar Shaken. Jayden didn't ever want to leave the pool or ocean so we spent most of our meals poolside or  at the beach. We also got to enjoy the Verandah for dinner and watch the sunset. The food was delicious at the resort and nothing disappointed.
Outside the resort we ventured off to Pier 366 a beautiful beach front restaurant a short golf cart ride from the resort. We had a great lunch with a view and highly recommend going. Another restaurant we went to outside the resort is the Hidden Treasures. Hidden Treasures is more upscale and great place for date night. It's a little pricier than most places but the food is great. If you go into town you have to stop by the Belize Chocolate Company. It has local sourced Belize chocolates which we stocked up on to bring home to our family. Plus it's beach front next to several different restaurants and local shops which you can walk to and explore.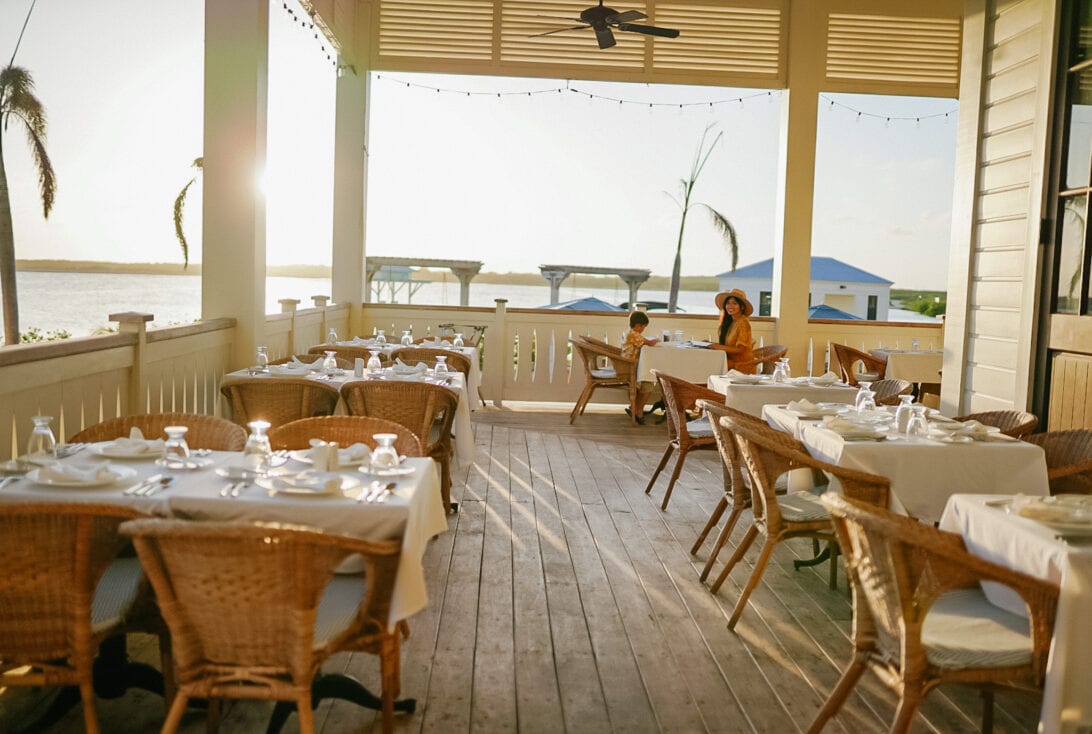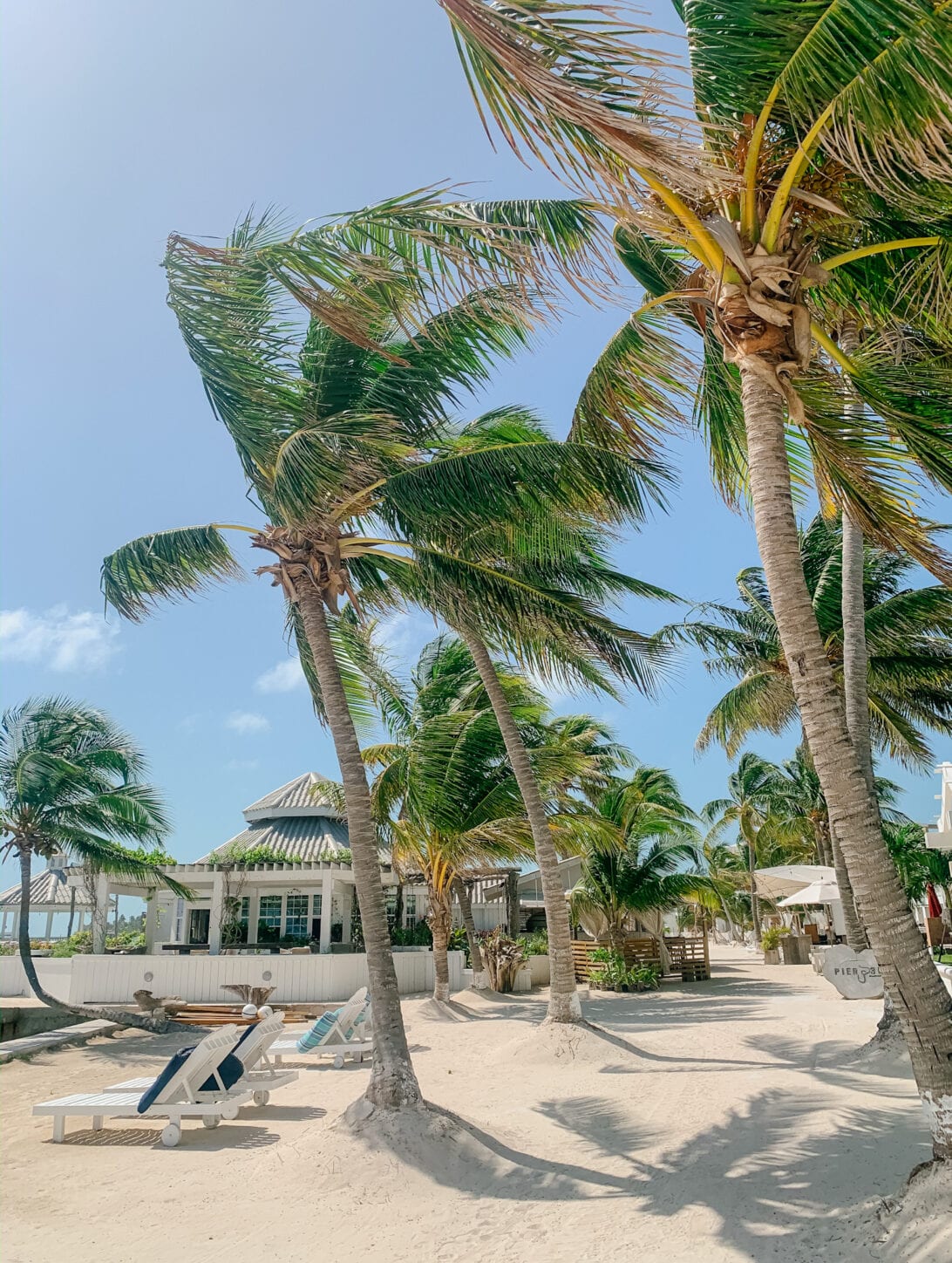 Views from the restaurant Pier 366.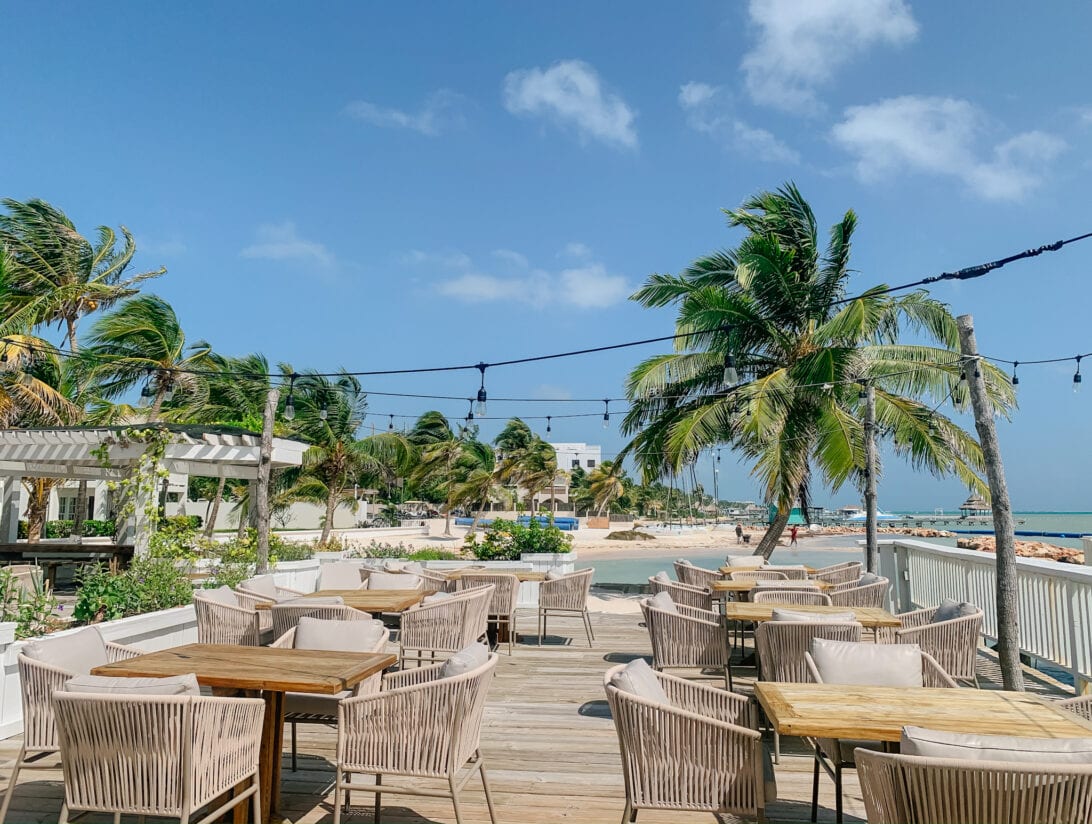 WHAT TO DO:
San Pedro is a beautiful island. You can see beautiful water all around you driving around. We spent most of our time at the resort because it was so family friendly and had everything we needed. However we did venture out into town to explore. We stopped by the Truck Stop for ice cream and a cute photo opp in front of the Belize mural. It's hard not to stop by every beach on the drive into San Pedro.
Another thing I would highly recommend is exploring the Belize Barrier Reefs. If you love to snorkel or scuba dive book a trip with Searious Adventures. We had the best time at Hol Chan and Shark Ray Alley. We took Jayden with us and they were so helpful and patient. Check out the video. It was truly an amazing experience.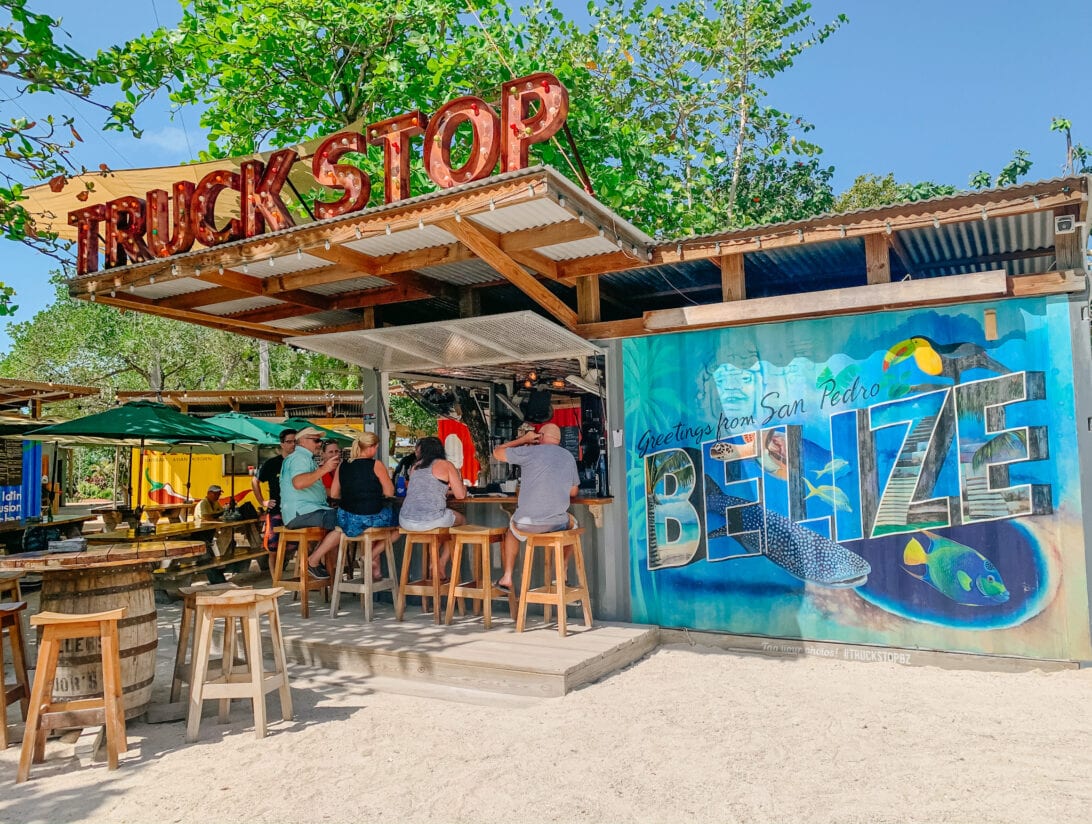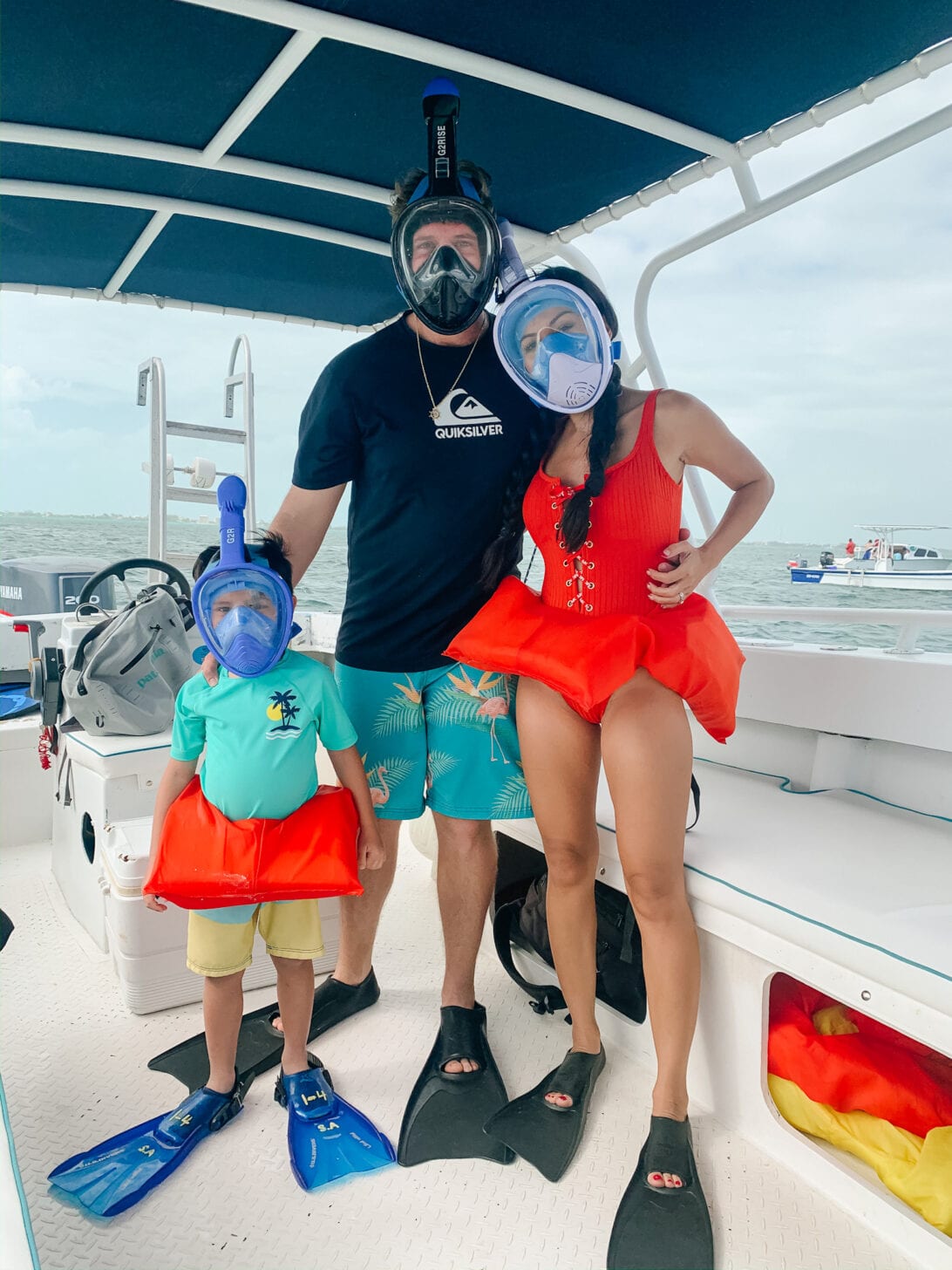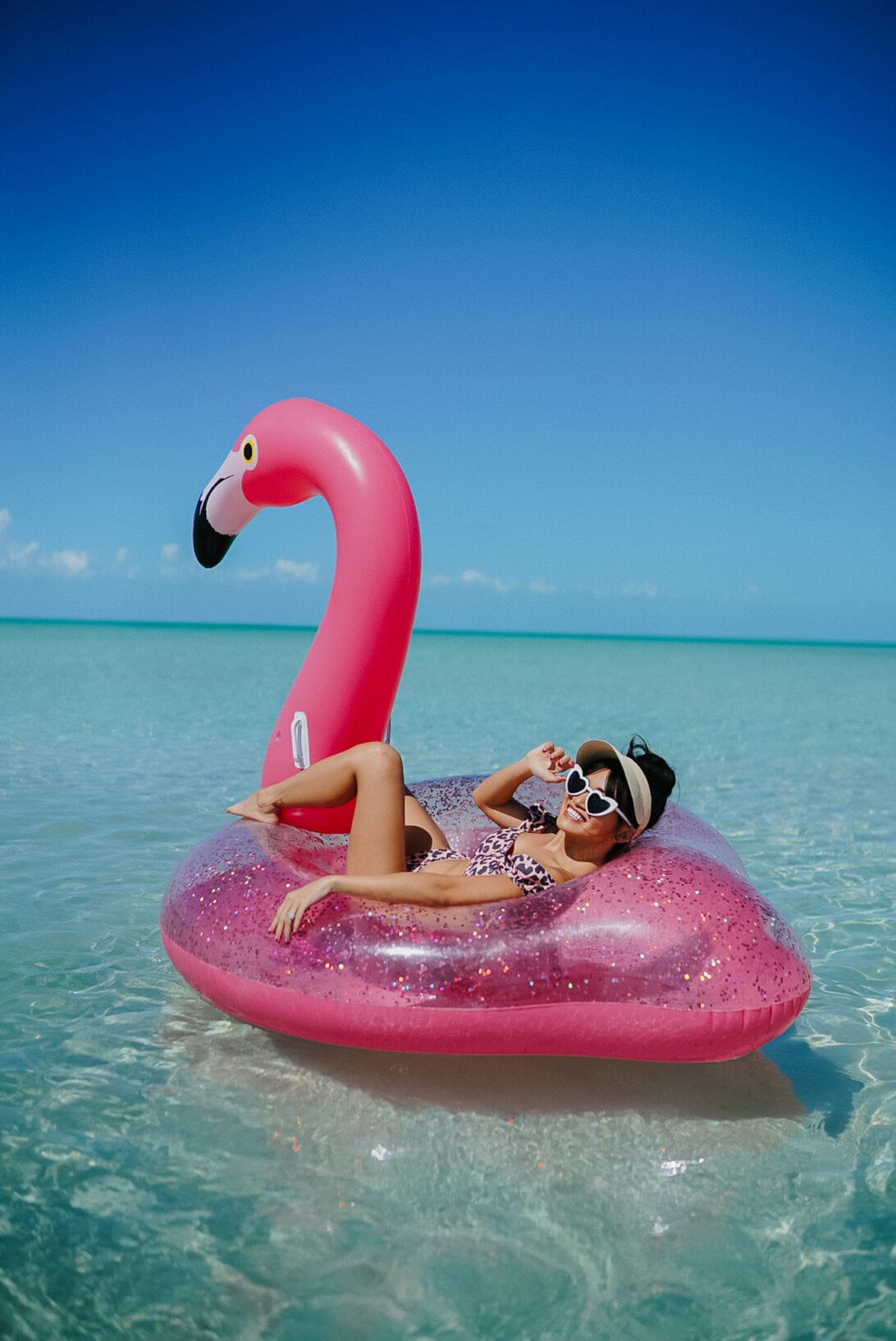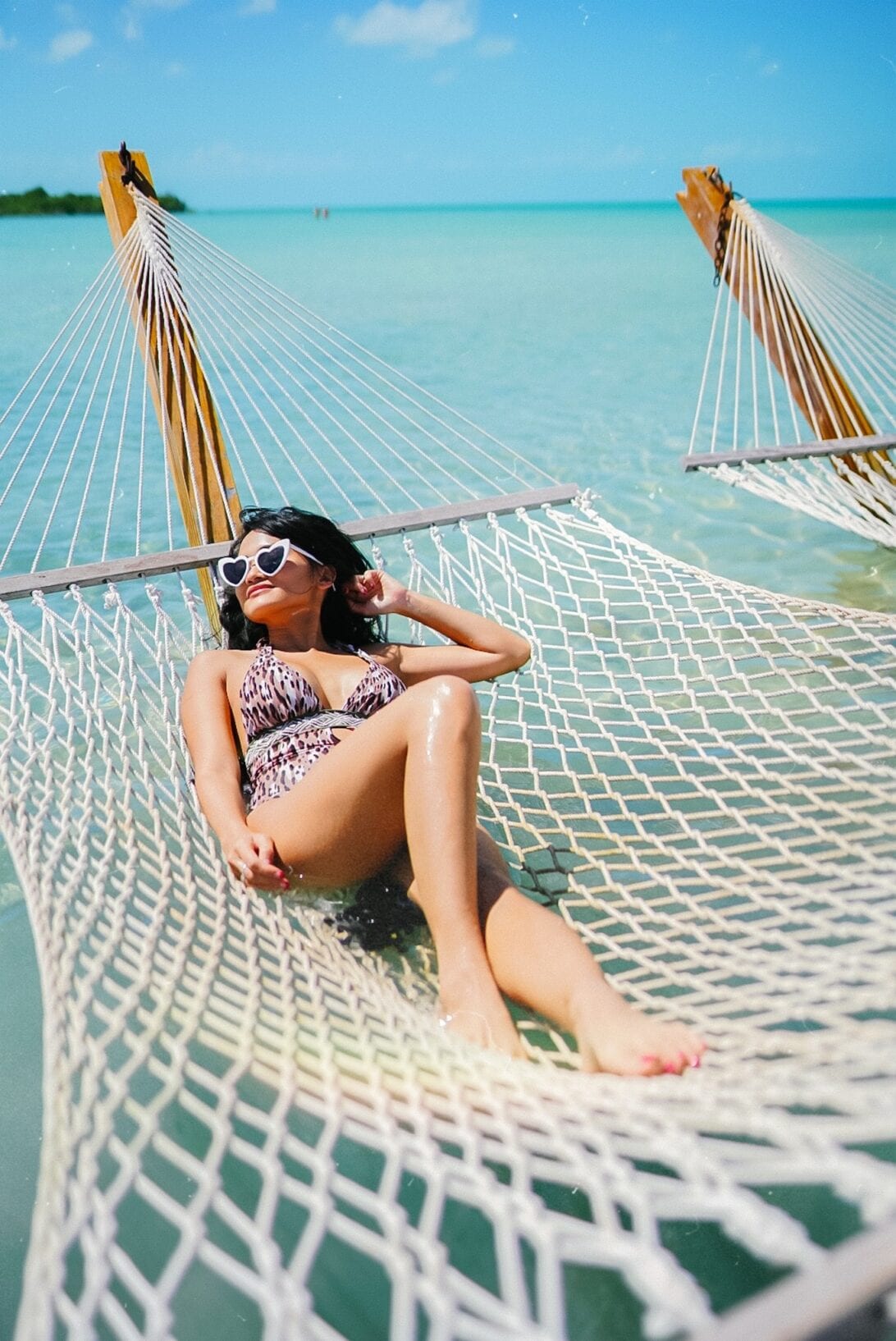 WHEN IS THE BEST TIME TO VISIT:
They say the best time to travel is between December to May, when the weather is beautiful and not too hot, and when it isn't hurricane season. We were there for a week in February and experienced nothing but beautiful sunshine with a nice ocean breeze. Even though we were outside most of the time, I don't think I even sweat. It was the perfect weather, and I now see why so many people retire there or keep coming back. It's own slice of paradise. Plus it isn't really busy so you don't feel like its a tourist town, rather your part of the locals.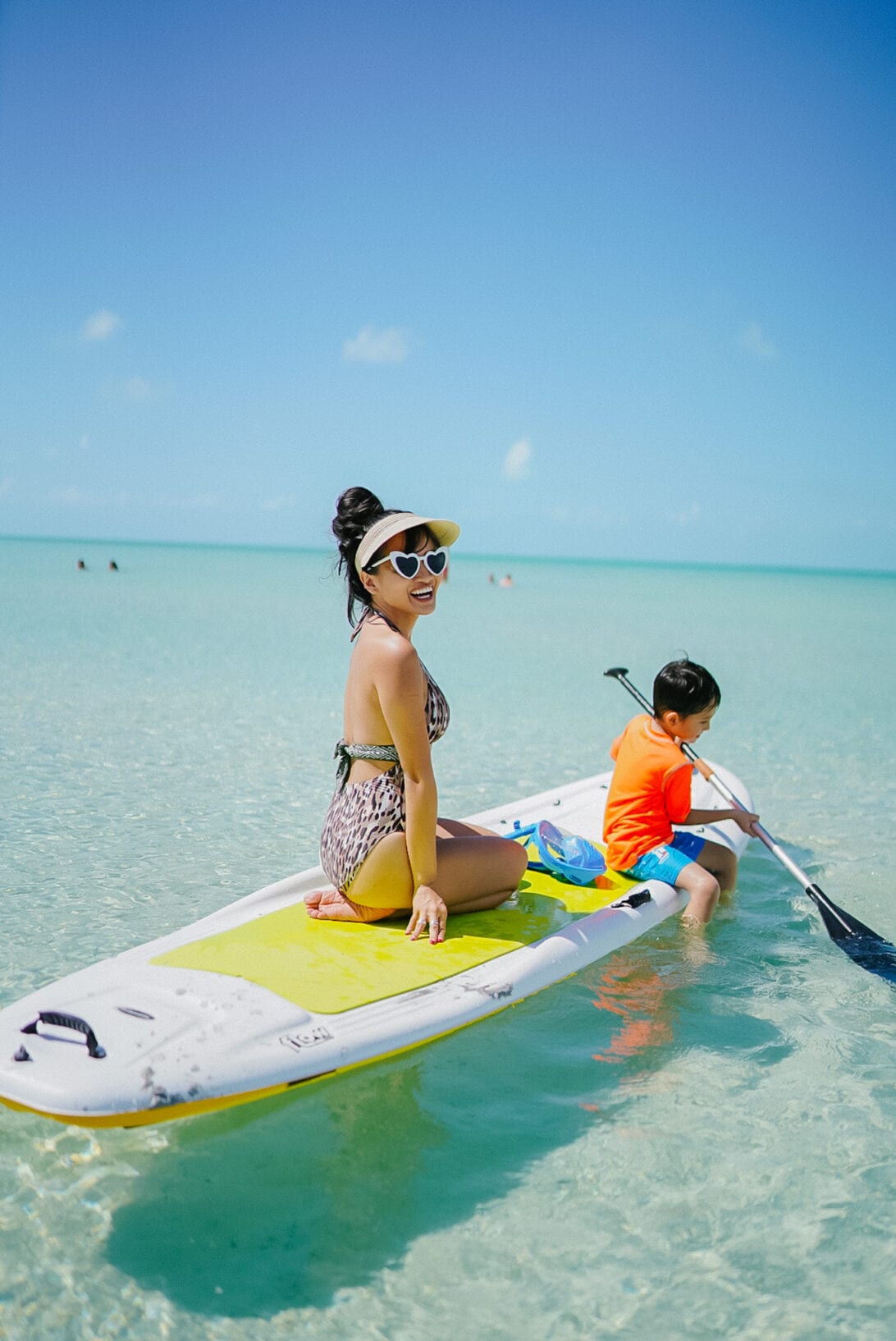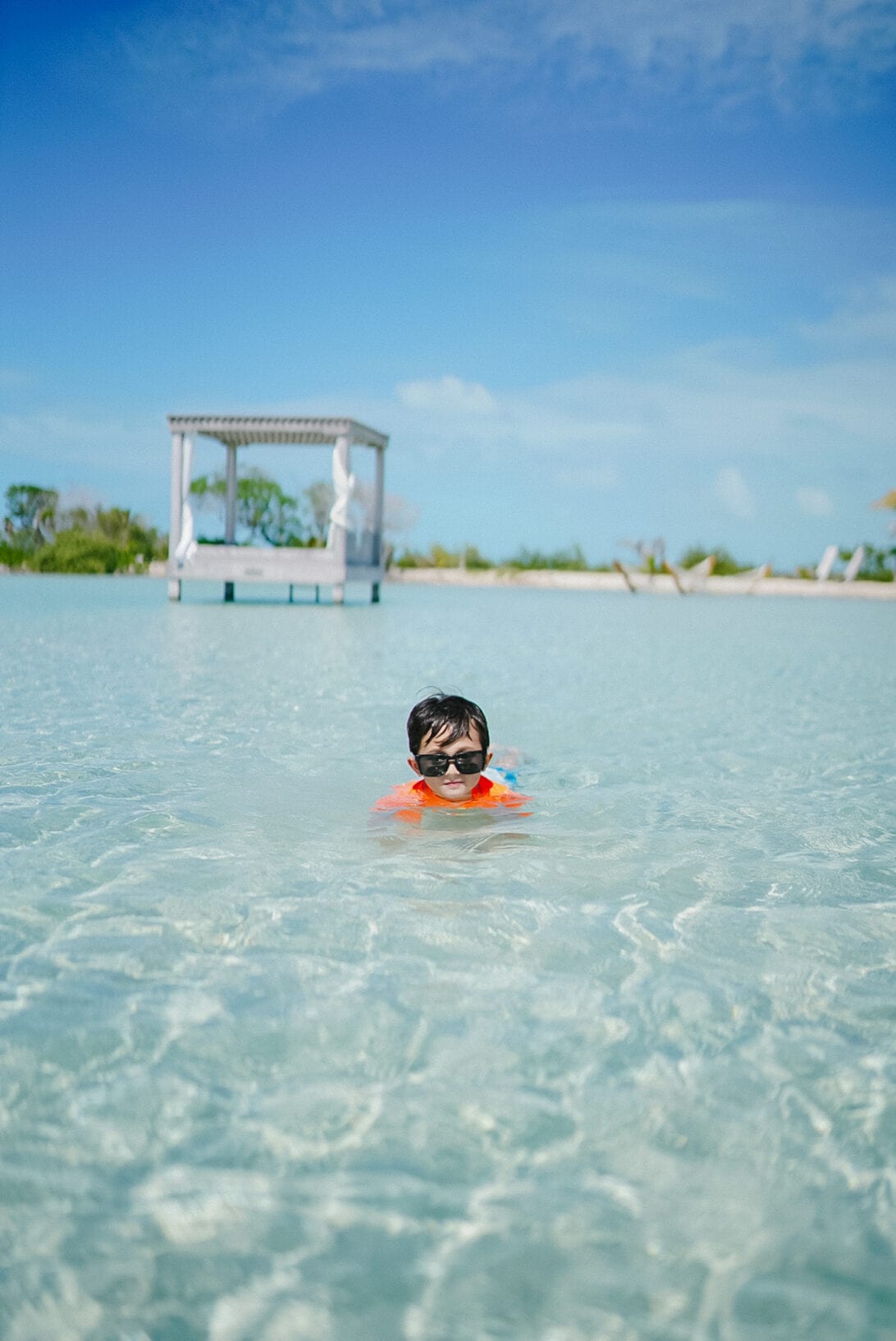 How beautiful is Mahogany beach private island beach club. The waters were crystal clear and perfect for the kiddos to splash around in.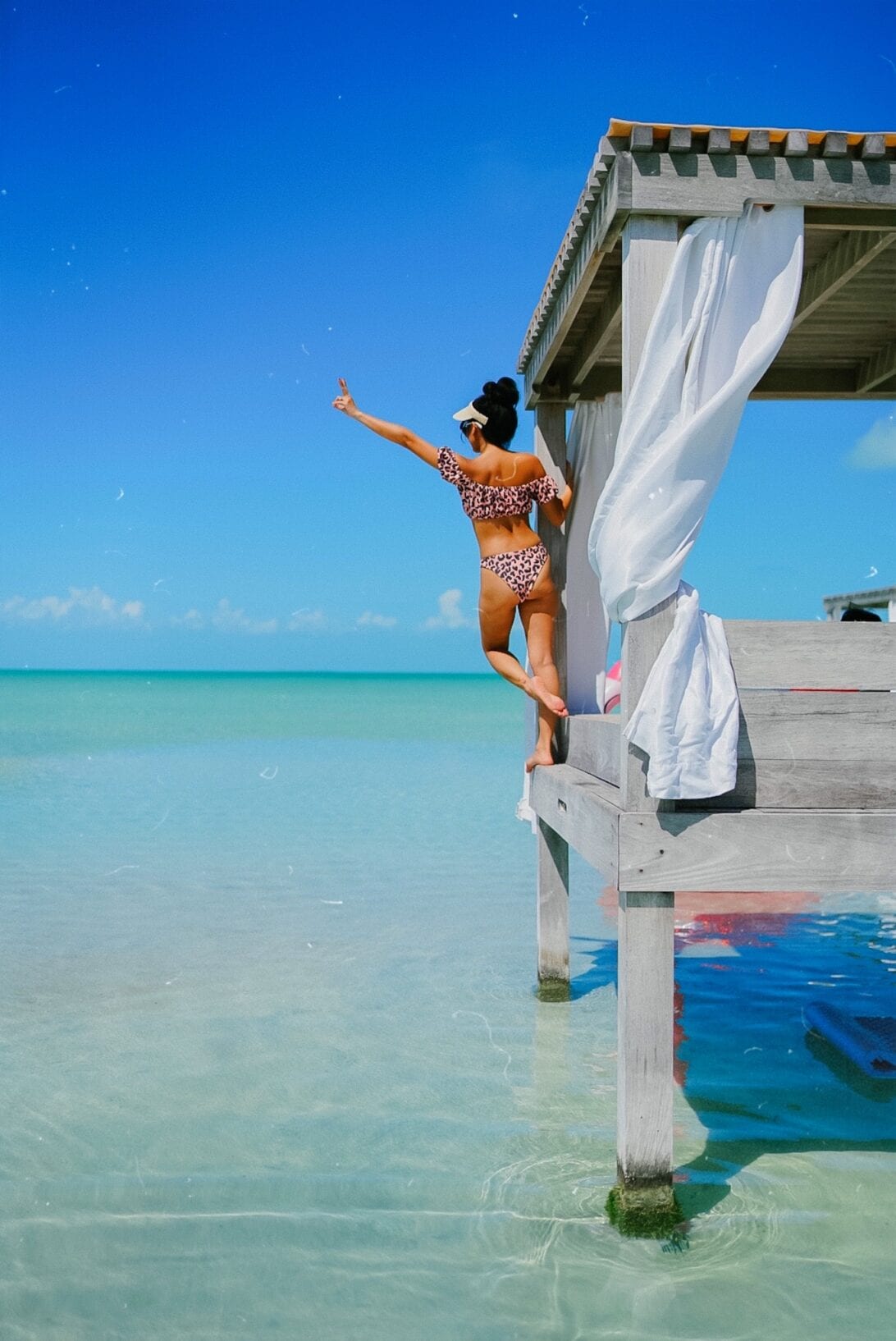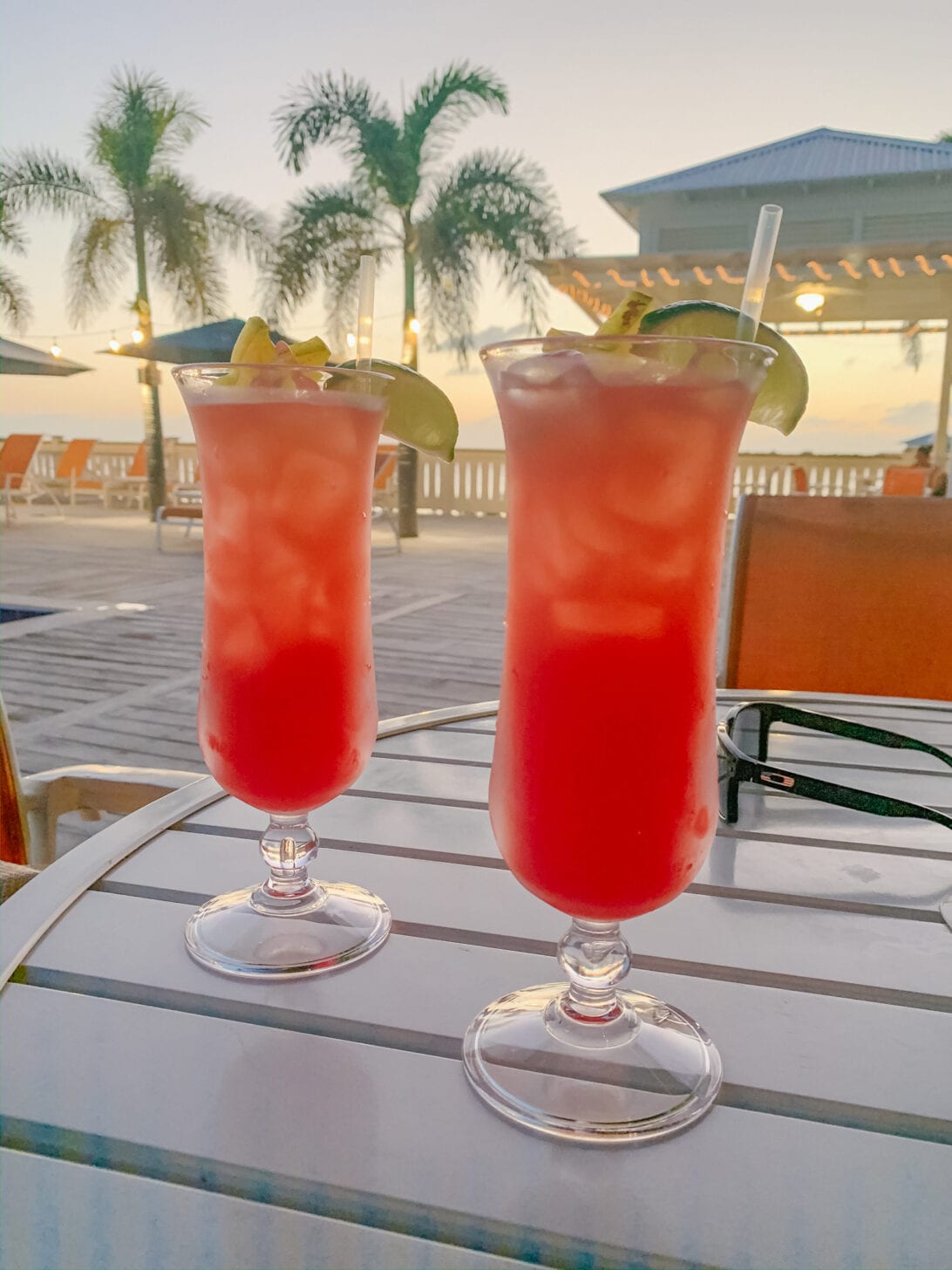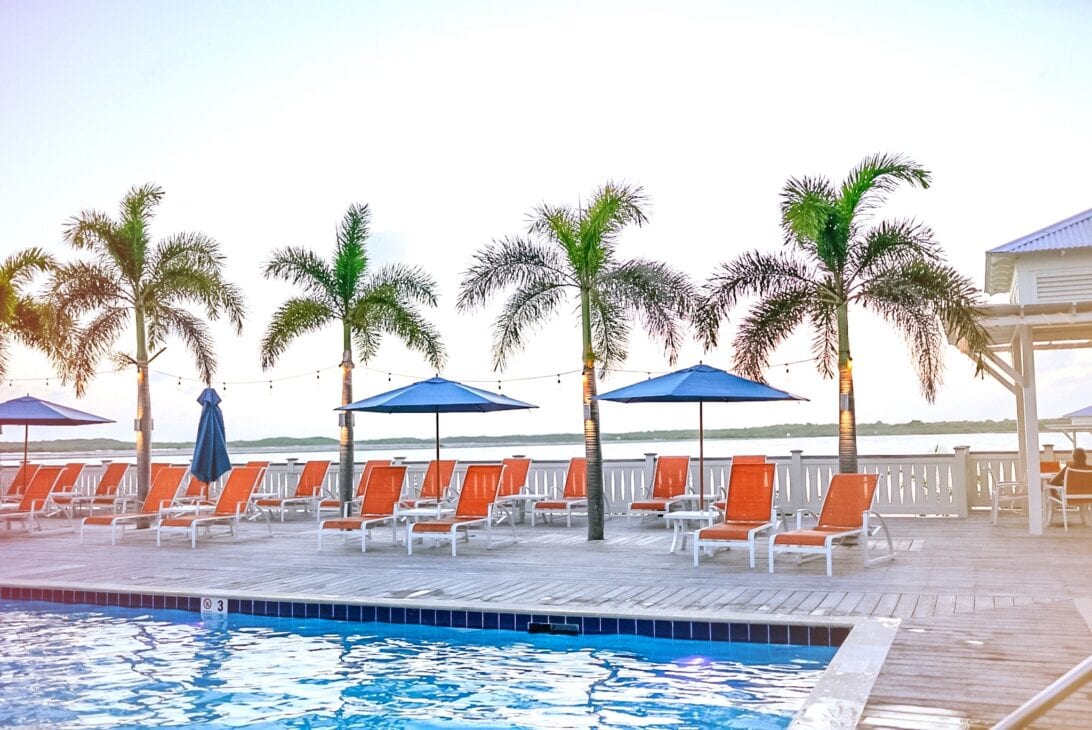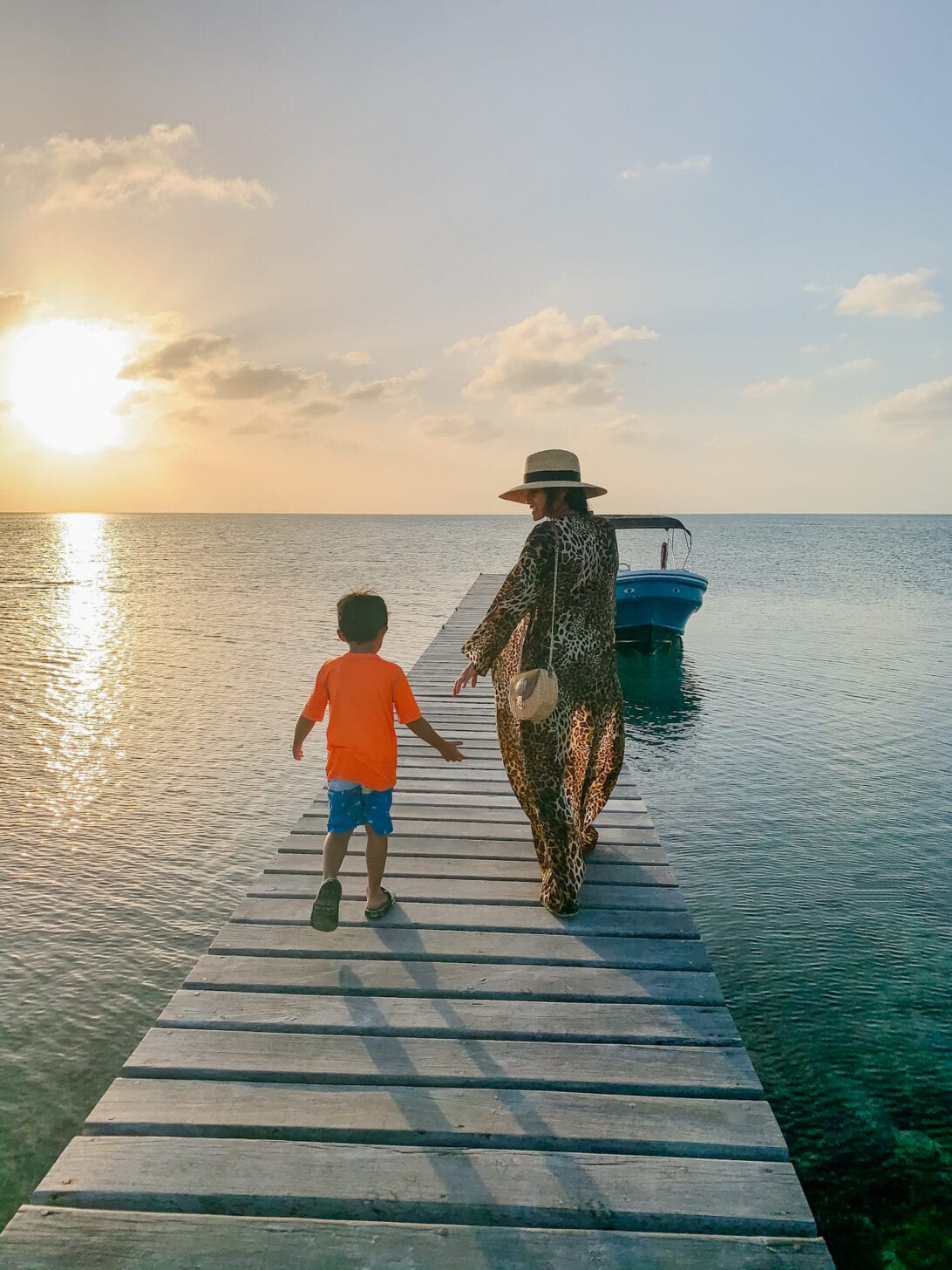 San Pedro, Belize was an amazing place to visit.  Staying at Mahogany Bay Resort exceeded our expectations. It was one of the most beautiful resorts we had ever been too. It is so relaxing and we had the best time! Thanks Mahogany Bay Resort for hosting us! I hope you enjoyed this travel guide. Thanks for stopping by!
For more details of my travel outfits check out this post:
P.S. Subscribe for weekly newsletters so you never miss a single post!