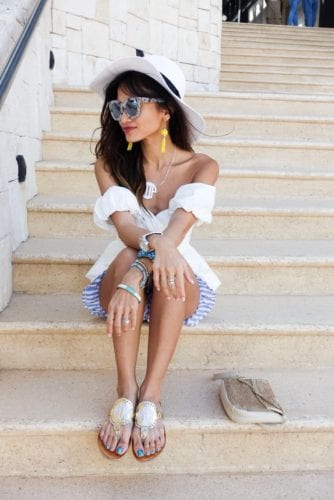 top (similar)| shorts (set)| sandals| bag (similar)| necklace| earrings| hat| necklace
Can you believe this amazing weather we have been having? It isn't technically Spring yet but it sure feels like it. This weather is perfect for one of my favorite outfits I wore on my trip to Playa De Mujeres. And with Spring Break coming up, this would be great for any warm vacation plans you might have. Check out this full look below with these adorable ruffle striped shorts and some exciting news coming to the blog!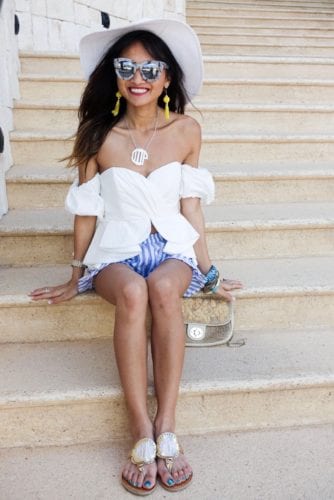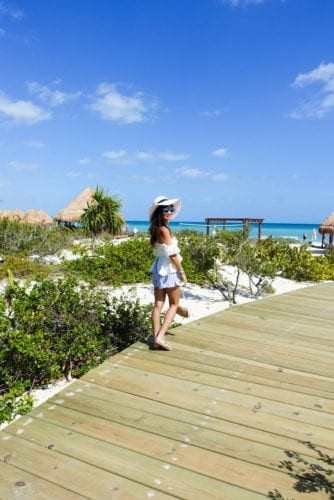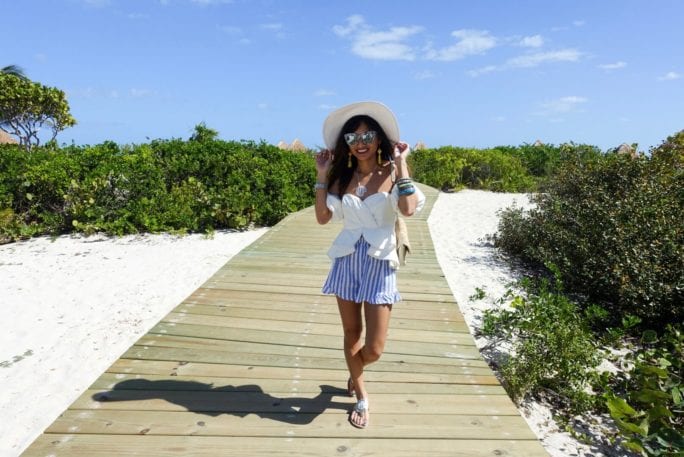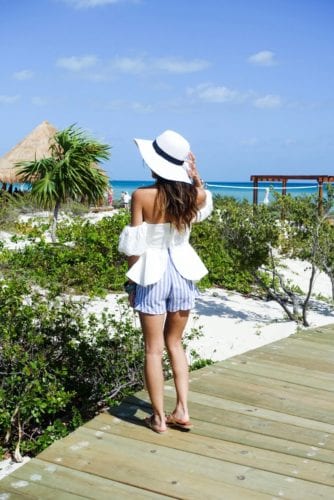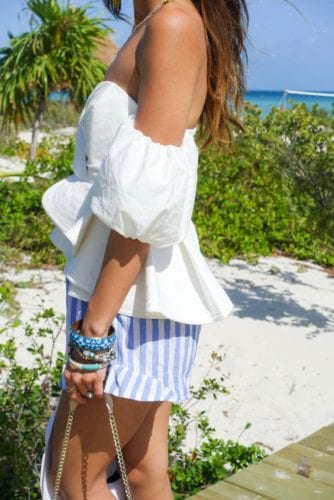 This ruffle short comes in a set with a matching lace up top, however it also looks amazing with this peplum top.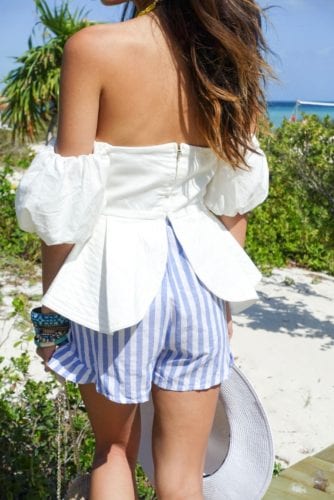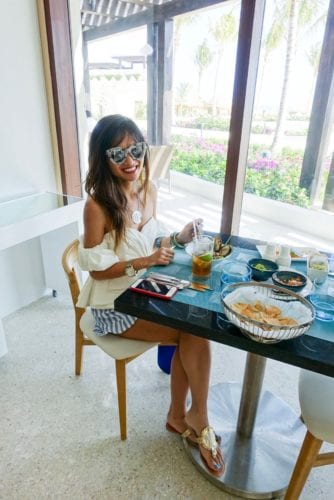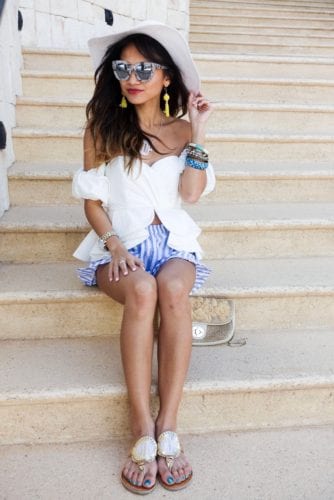 SHOP THIS POST:

These ruffle striped shorts will be a staple in my spring wardrobe and one of my favorites for the beach. Today I am keeping it short because little man and I have a busy day ahead of us. I am so excited to be partnering up with Buckle for an Instagram collaboration. It's so crazy having worked with them for 6 years on the store side of things, but now to come back and work for them as a blogger and influencer is  exciting. I've always loved Buckle, and I am so glad to continue working with them through my blog. So stay tuned on my Instastory and Snapchat for a little Spring shopping appointment with my favorite stylists at Buckle!
P.S. Subscribe for weekly newsletters so you never miss out on a single post!