Hi friends,
Hope you are doing well! Today I wanted to share more of our girls trip this past weekend in Round Top.  We love Round Top for girls trips because it is only an hour and half drive from Houston and it's the perfect little town for shopping, eating, and feeling closer to God. I swear it's a little piece of Heaven.  Check out more of what we did, where we ate and stayed in Round Top below!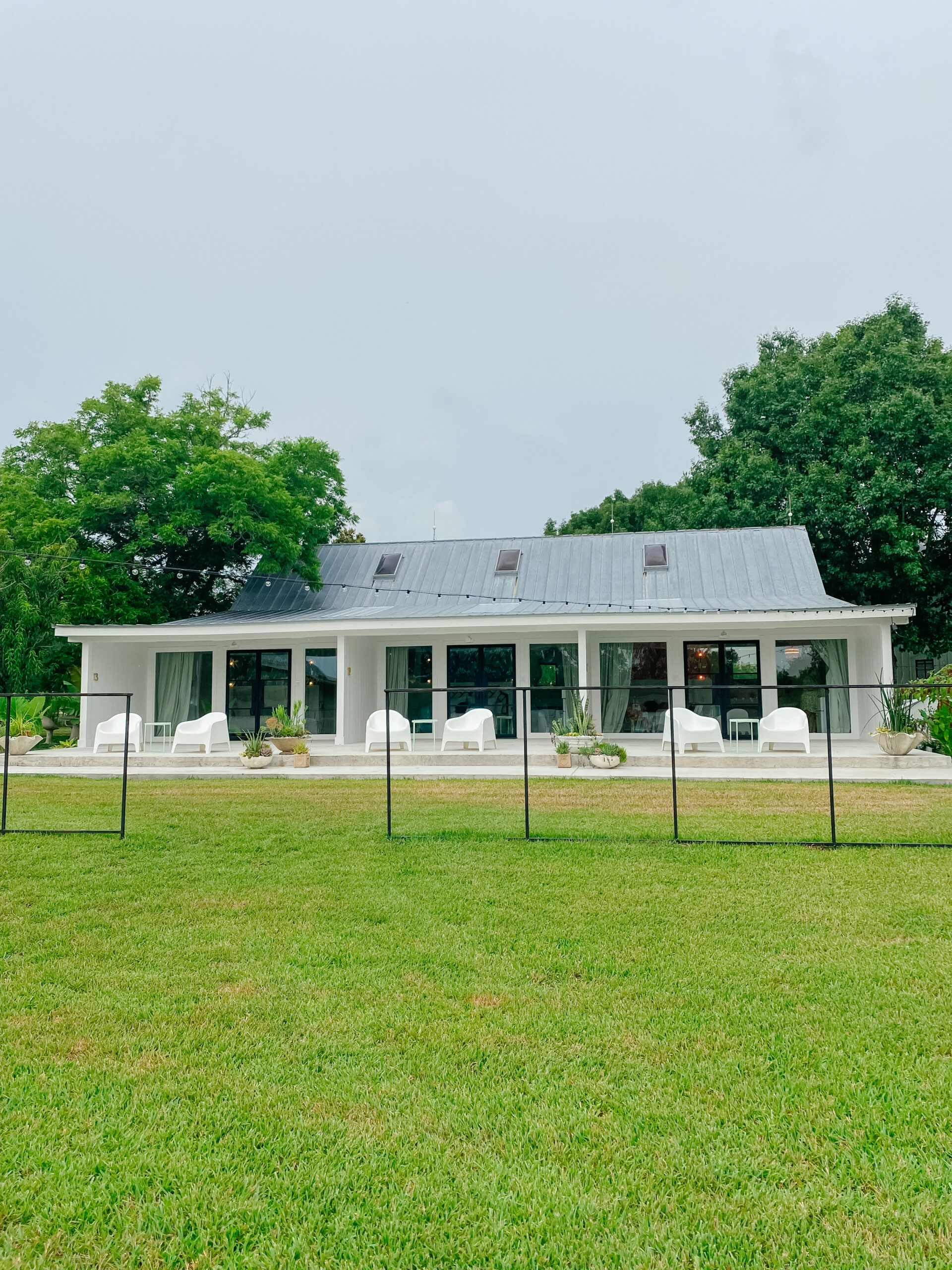 WHERE TO STAY:
Last year I visited we stayed a the Frenchie Boutique (check out my travel guide here). We loved it so much we decided to stay there again. The Frenchie hotel added a new pool, hot tub, and Palm Springs inspired guest house over looking the pool. Check out my beautiful room below!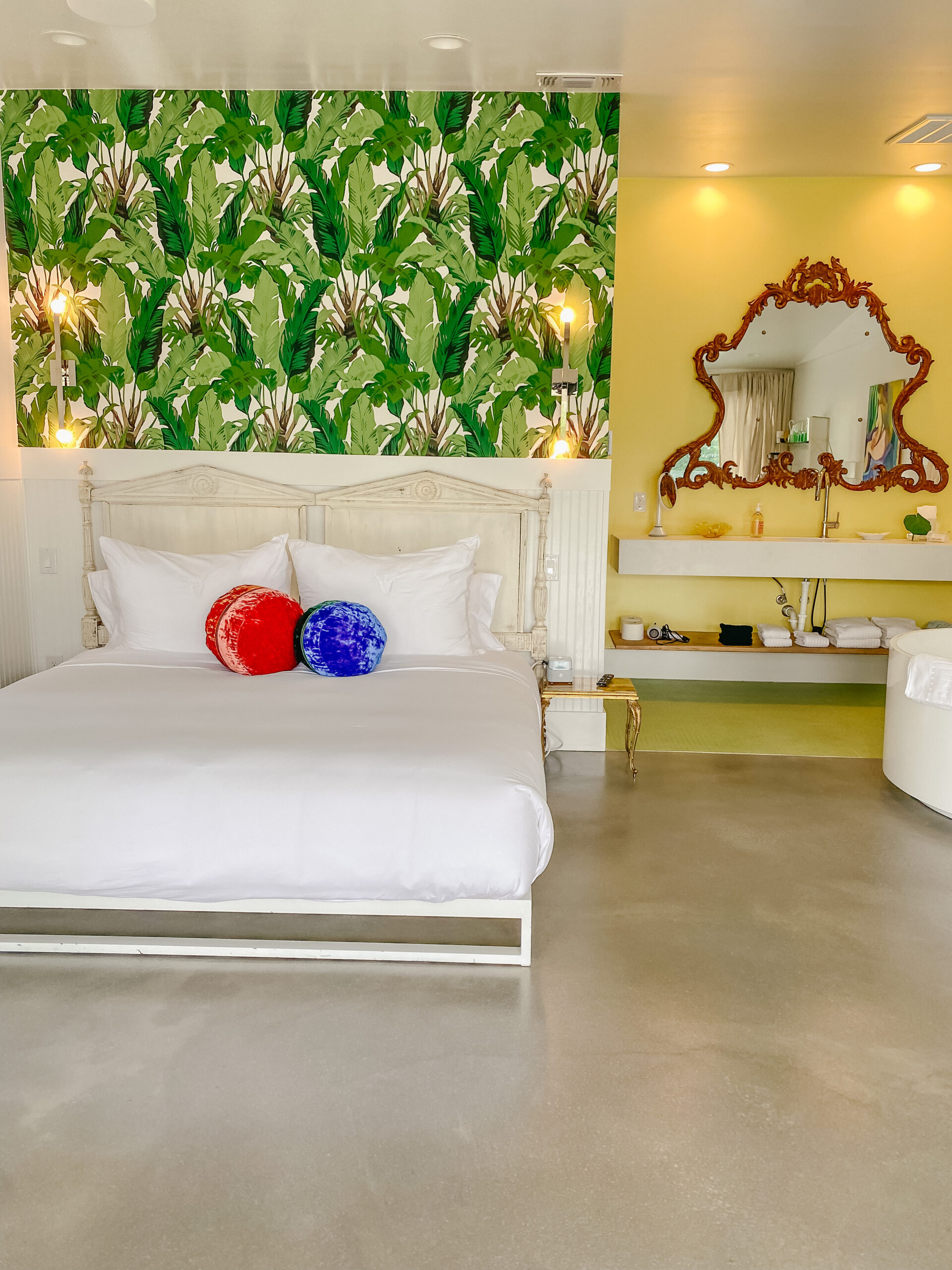 I can't get over our beautifully styled rooms. Each one so unique and chic. If you saw my previous post of the main house you know they don't skip out on any detail. Every room is unique and so beautifully put together. It's hard to choose which room to stay in. Plus the new guest rooms have their own mini pool size hot tub. Great for relaxing and enjoying a nice hot bath in peace. But it's perfect for a couple's getaway too!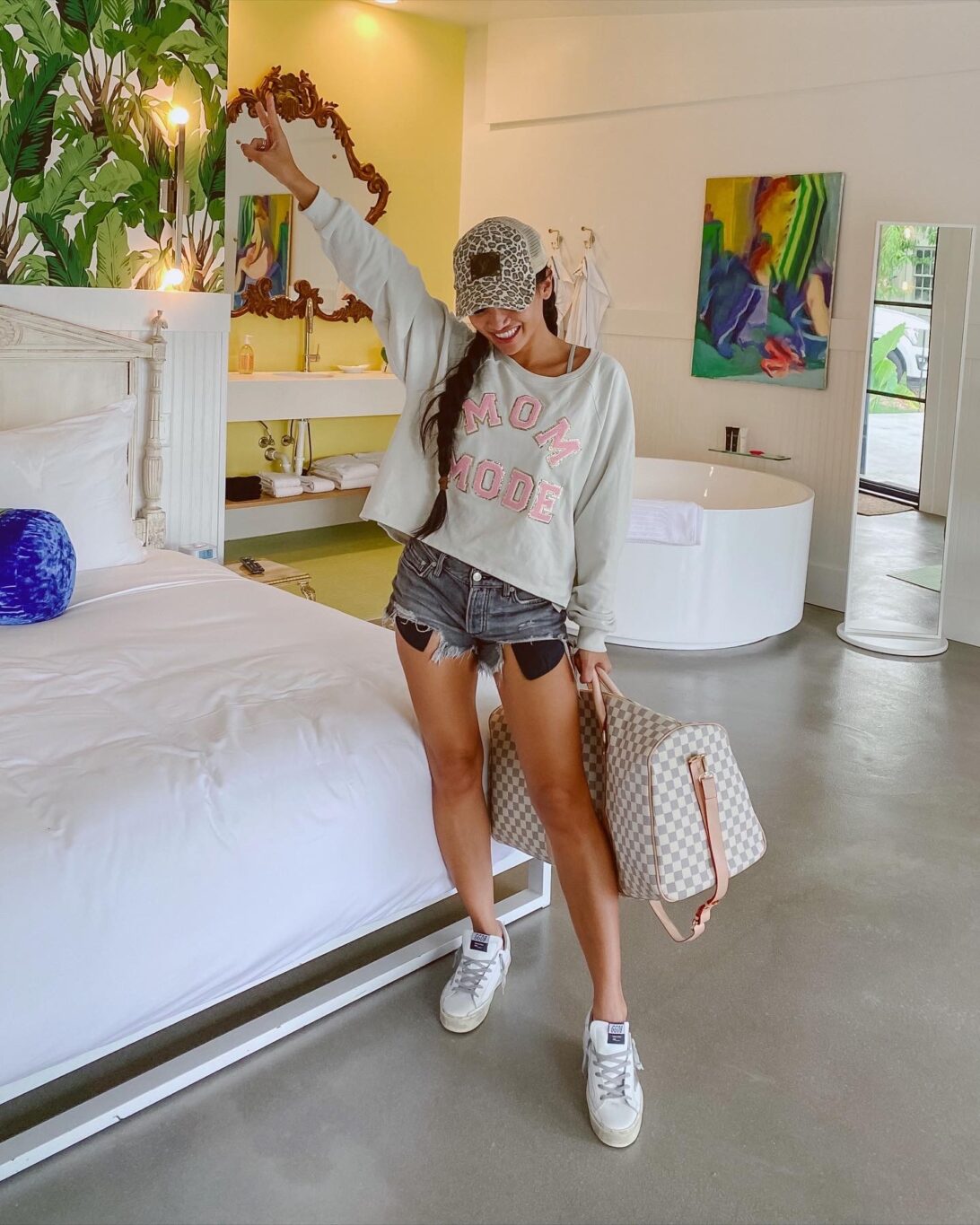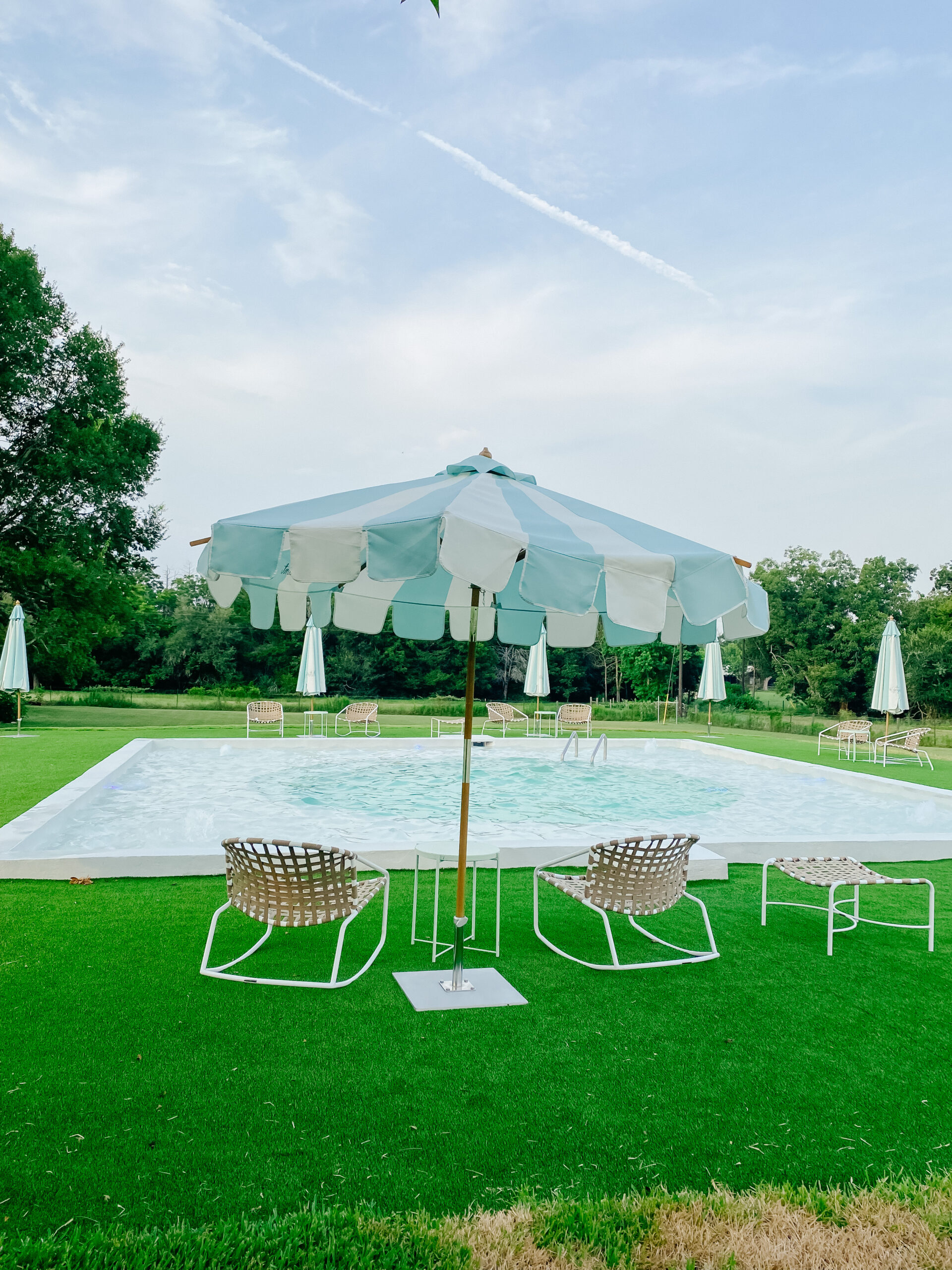 How beautiful is their new pool? It's perfect for relaxing, taking photos, and enjoying a glass of wine.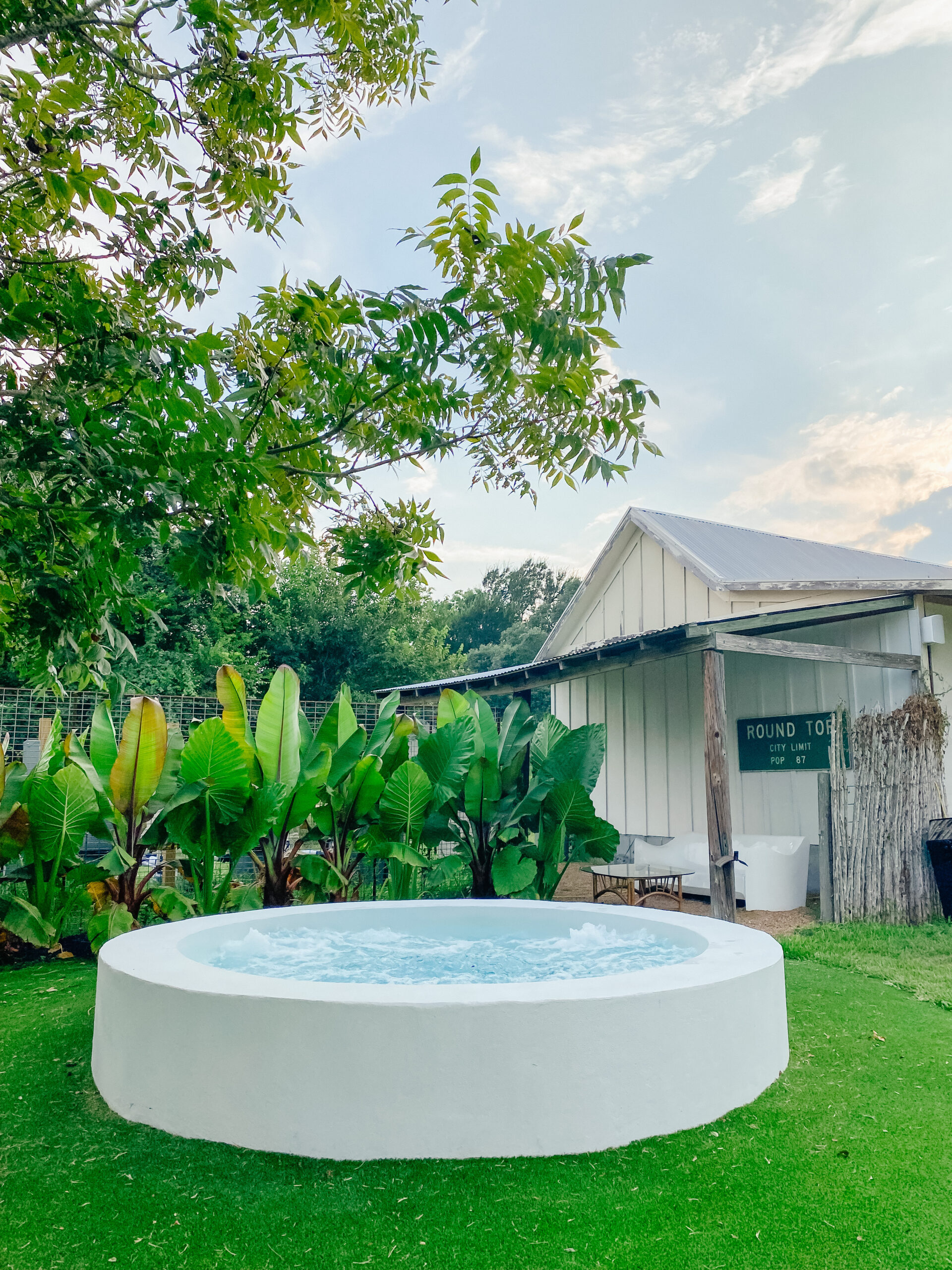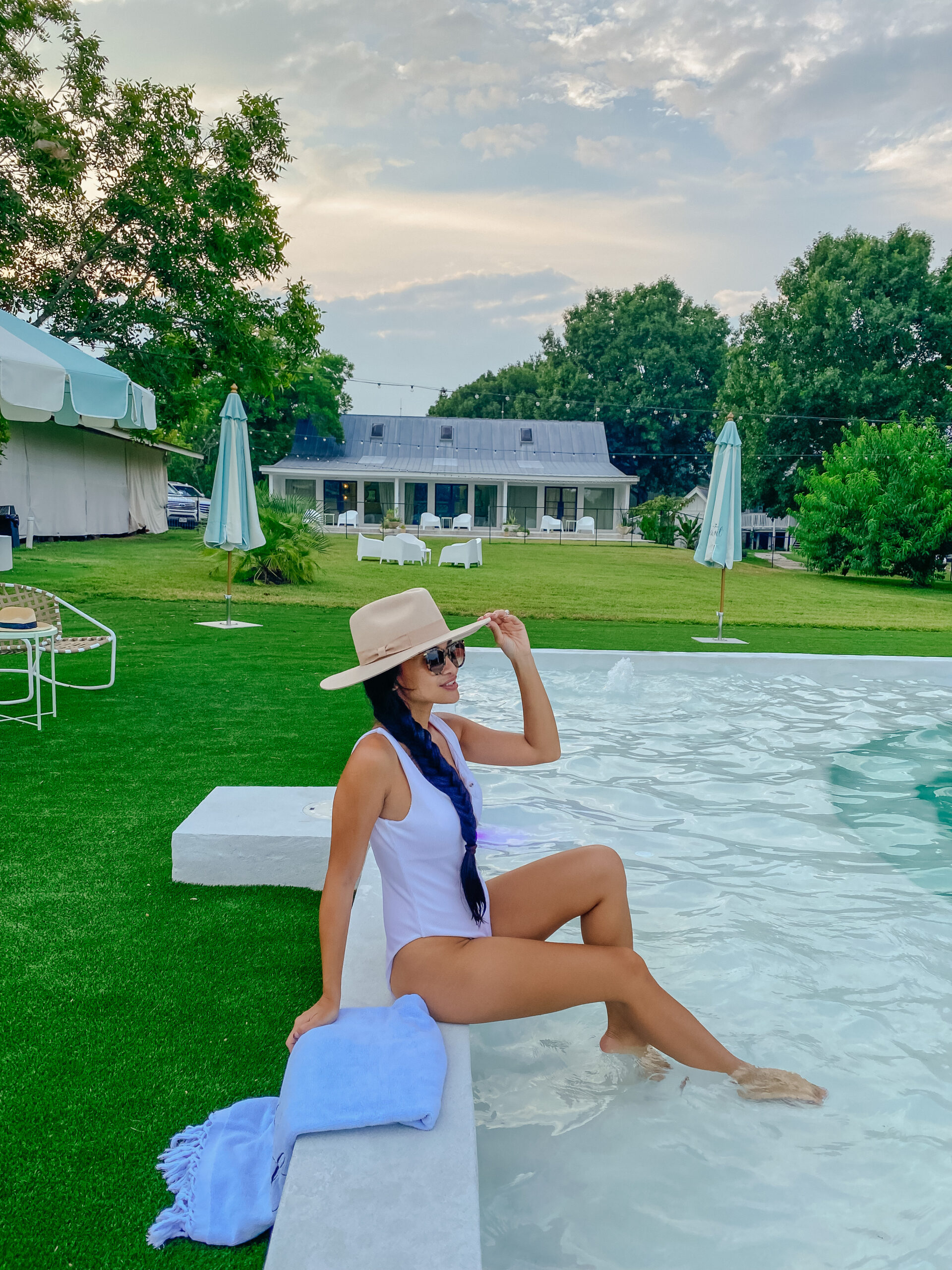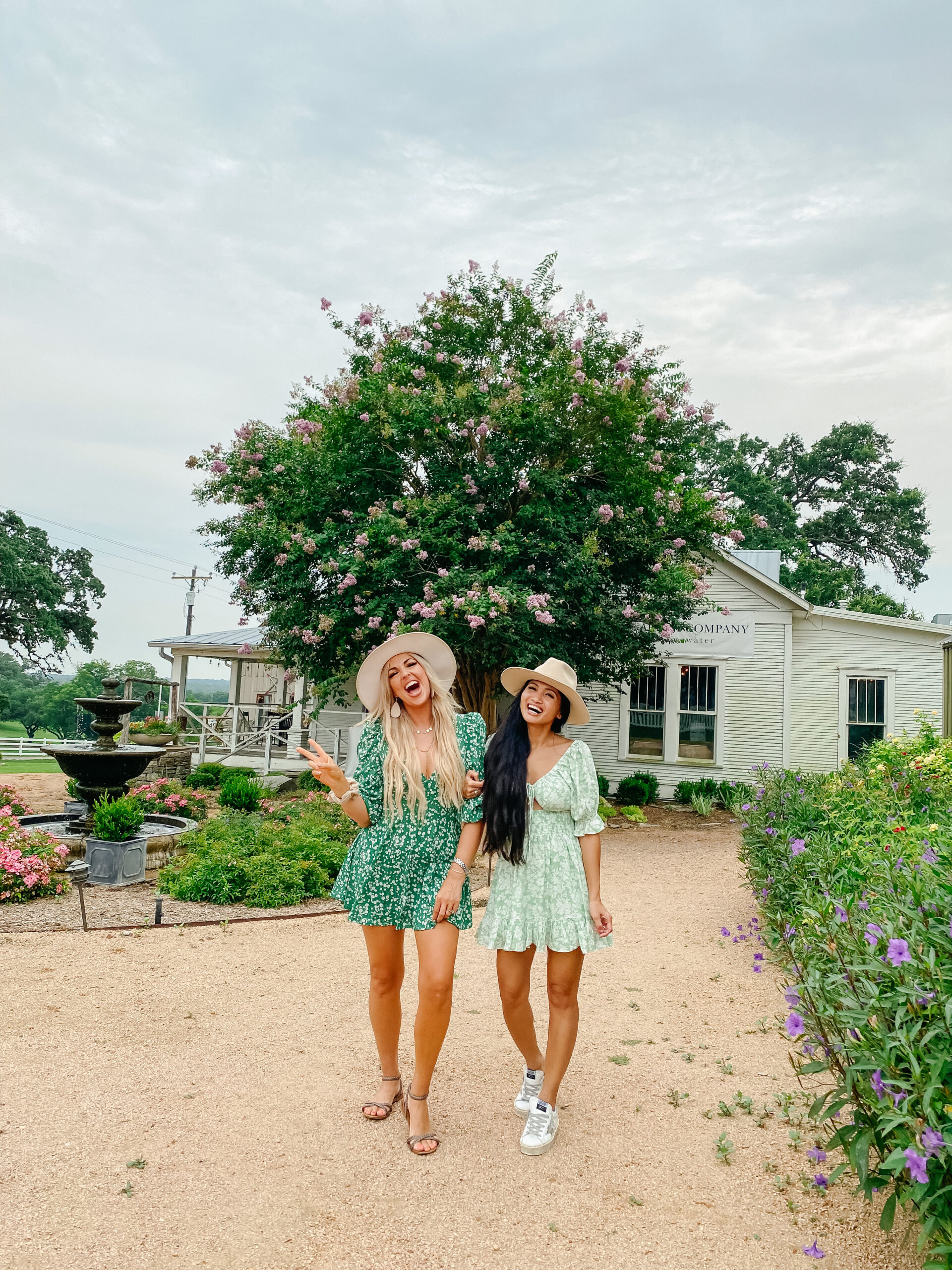 WHERE TO EAT:
Ok I am not exaggerating win I say literally every place we went the food was like a taste of heaven. I have yet to have a bad meal. Every plate was fresh, delicious, and felt like it was home cooked. We did not leave one plate unfinished. Below are three restaurants I would recommend.:
This restaurant is centrally located to all the furniture and antique shops at Market Hill. We went here for dinner but wish we could have come earlier to do a little shopping. I suggest going a little earlier so you can check out the shops. The food is an Italian inspired cuisine and has sharable sizes. We had the best braised ribs and gnocchi pasta. Also the drinks are delicious!
Need to satisfy your sweet tooth or get a little caffeine boost?  Stopping by Royers Pie Haven is a must! They have the best homemade pies and lattes. Plus it's centrally located in Henkel Square.
We went here for lunch and not only is it a super cute spot with the prettiest oak trees, but the food is amazing! I would recommend starting off with some of their starters because they are all so delicious like the Korean Tacos, Brie Chutney, Bacon Jalapeño bites.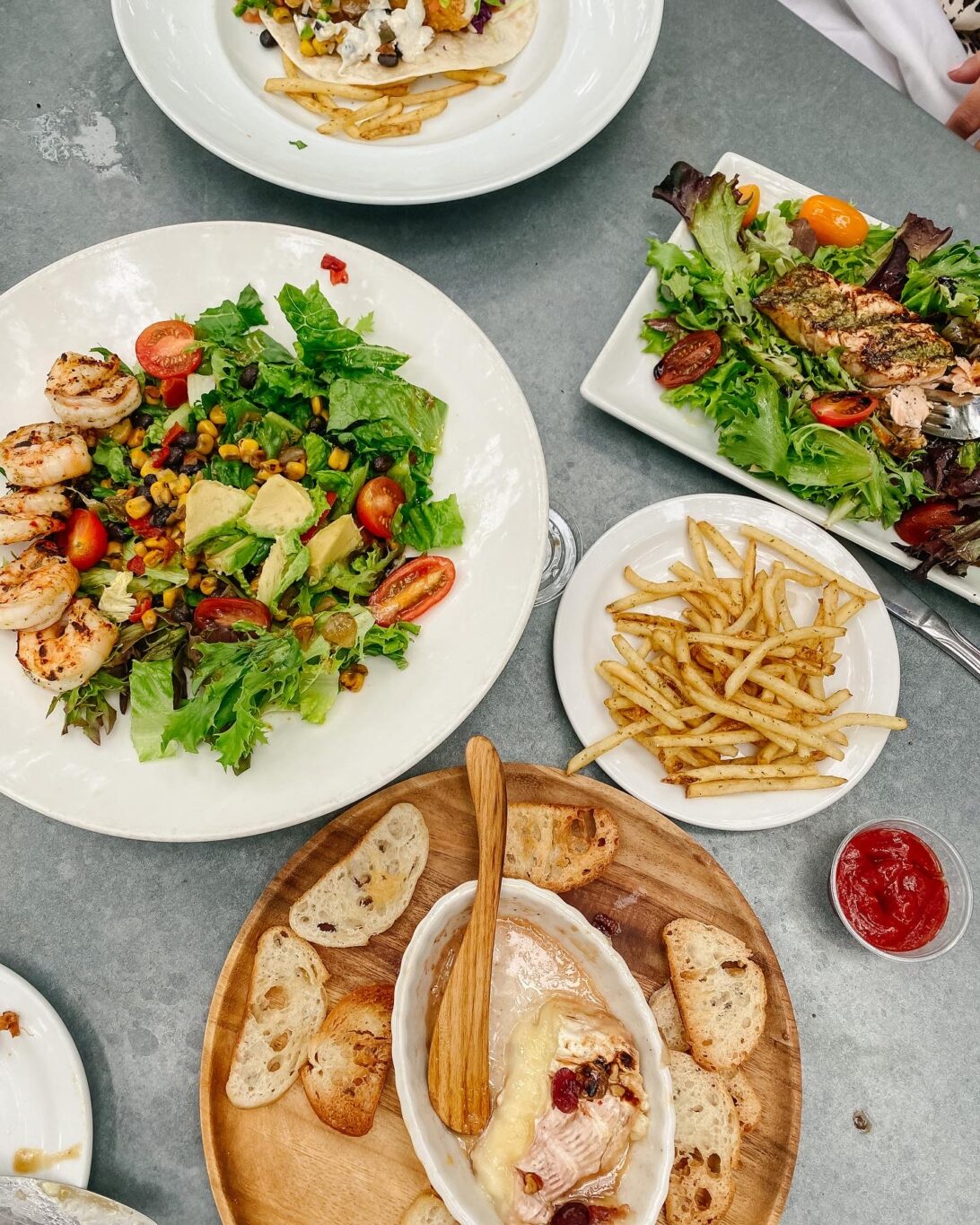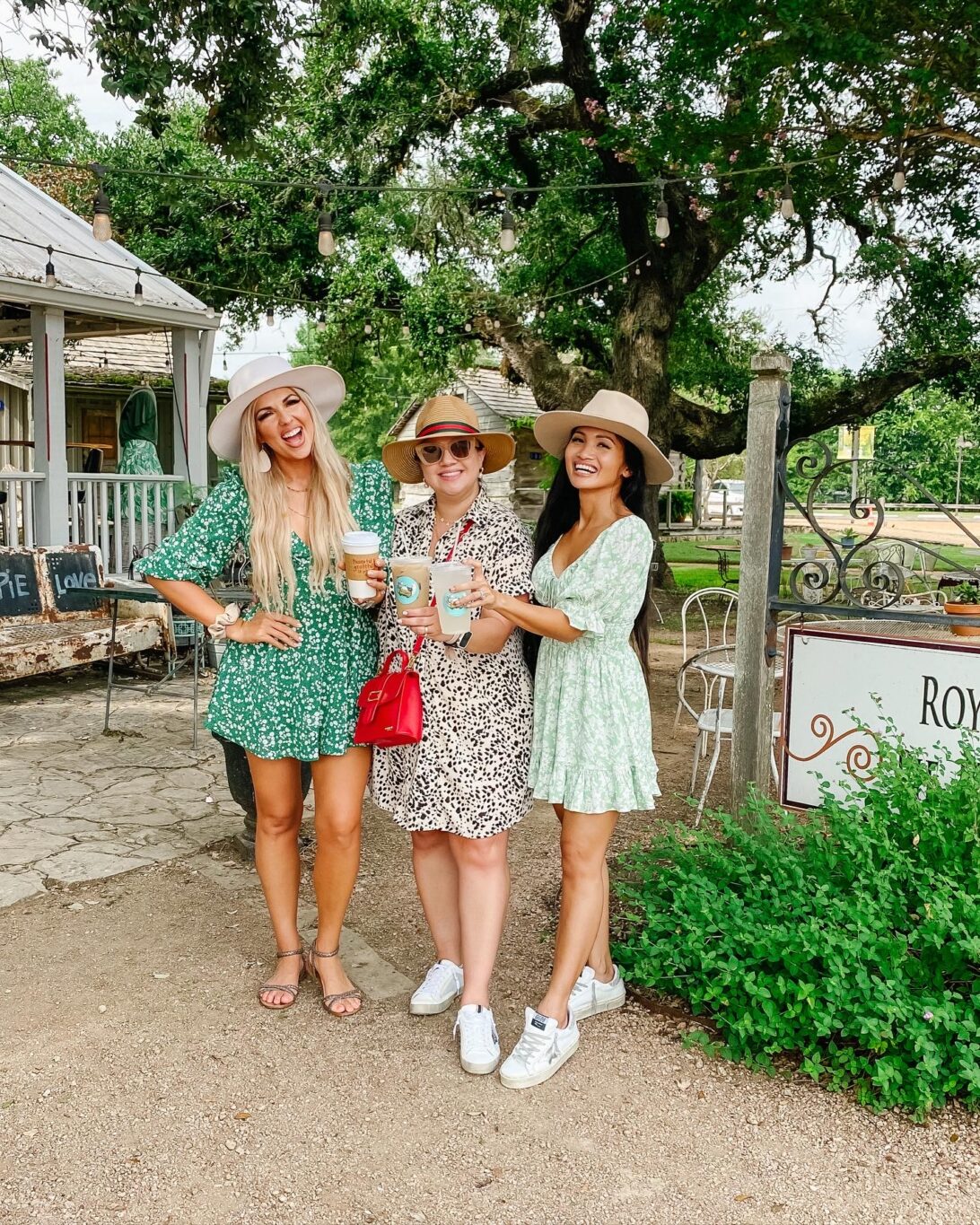 WHAT TO DO:
Round Top is a small town with the cutest antique stores and the amazing restaurants. After a full meal I suggest going to Henkel Square and walking around the gardens, and to the cute little white church. There are several little boutiques and antique shops that will definitely catch your eye. I suggest browsing through everyone because they are all so unique! We will definitely be back for the Antique Fair in the fall to do a little shopping.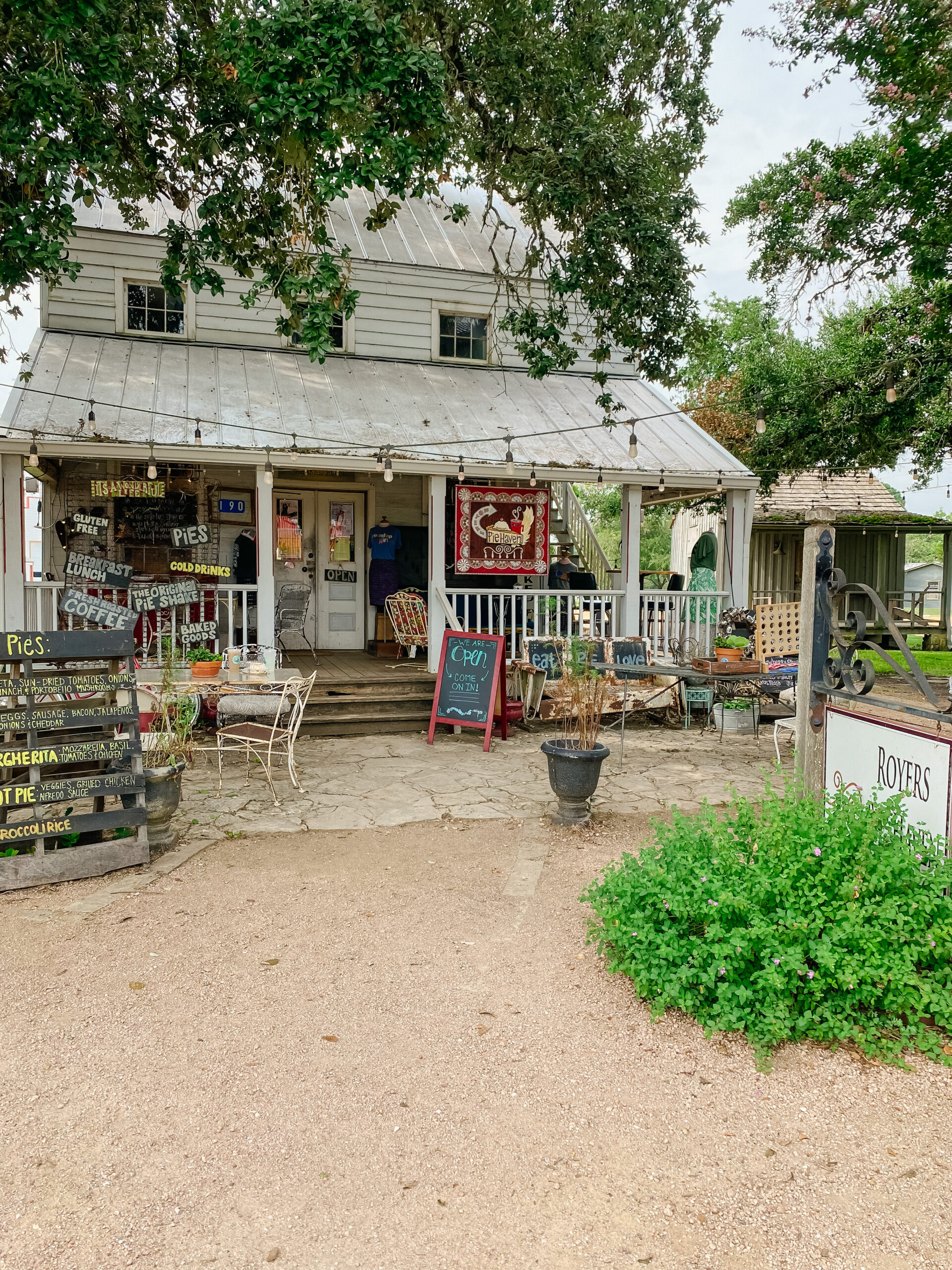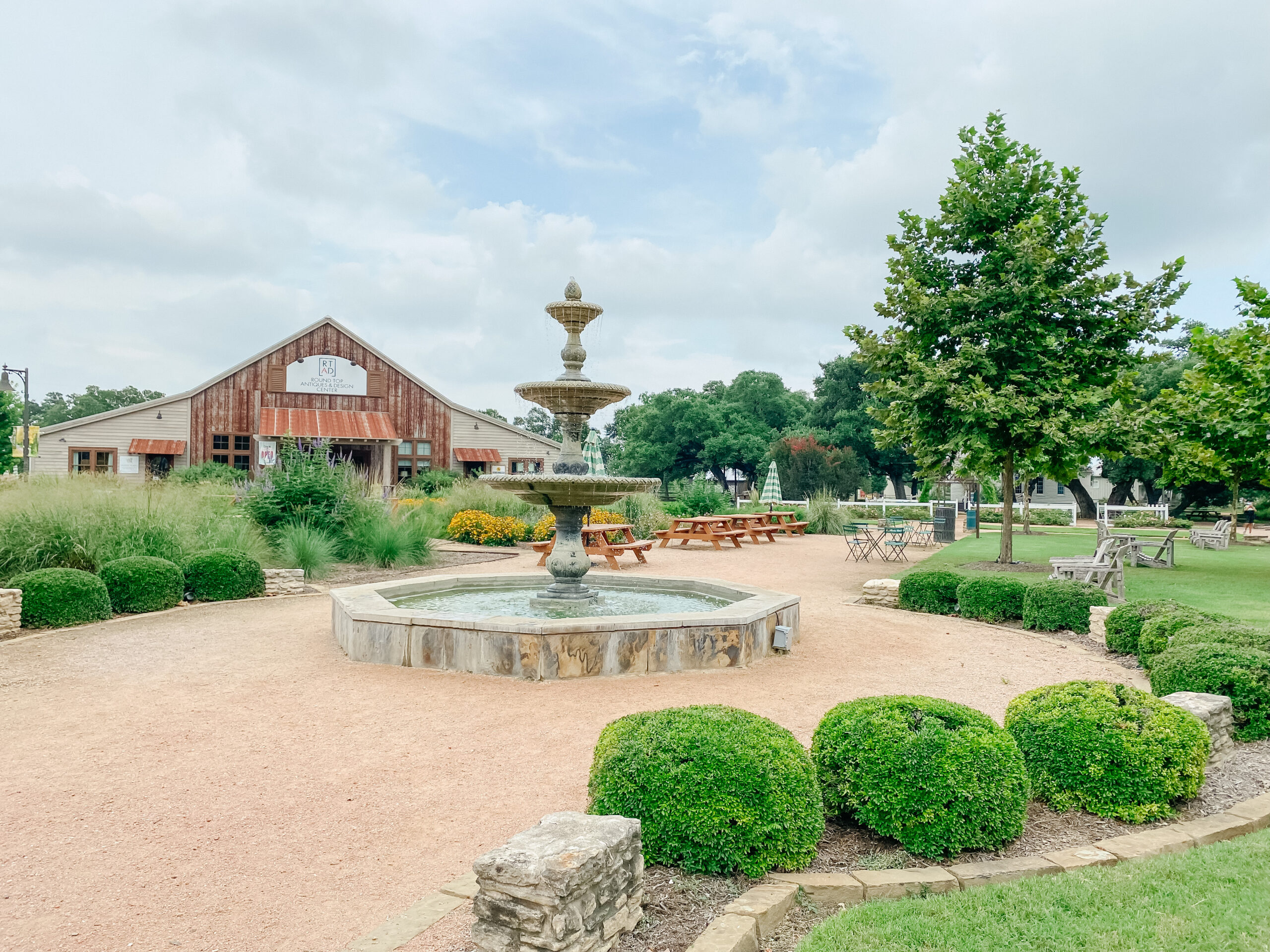 We loved our girls trip at Round Top and would highly recommend it. It's a hidden gem of Texas with the best food and antique shops. Plus if you plan to stay the night I would 100% recommend staying at the Frenchie Hotel which is walking distance to Henkel Square! I hope you enjoyed this travel guide. Thanks for stopping by!
P.S. Subscribe for weekly newsletters so you never miss a single post!