FEATURED ON THIS POST:

Hi friends,
Hope you are doing well! Today I wanted to share a recap of our anniversary staycation at the Houstonian in Houston. They graciously hosted us for a wonderful night and complete spa day after. It was truly a treat and a great way to spend our 7th anniversary. Check out more of our stay below: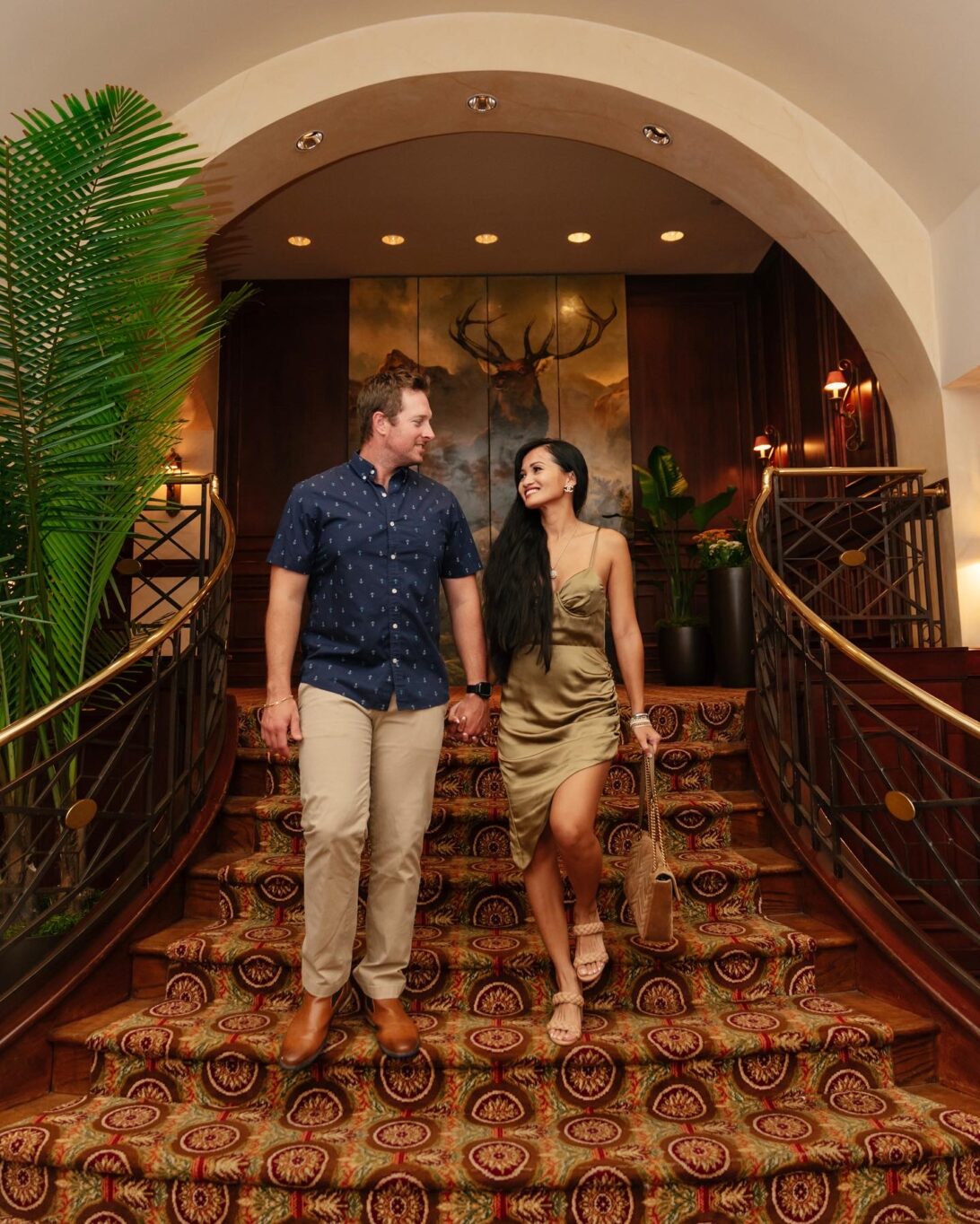 The grand stairway in the entrance was a perfect photo opportunity. Below Josh surprised me with prettiest anniversary set up in our hotel room complete with rose petals, the most gorgeous flower arrangements made straight from the local hotel florist, chocolate covered strawberries, and champaign to celebrate the night.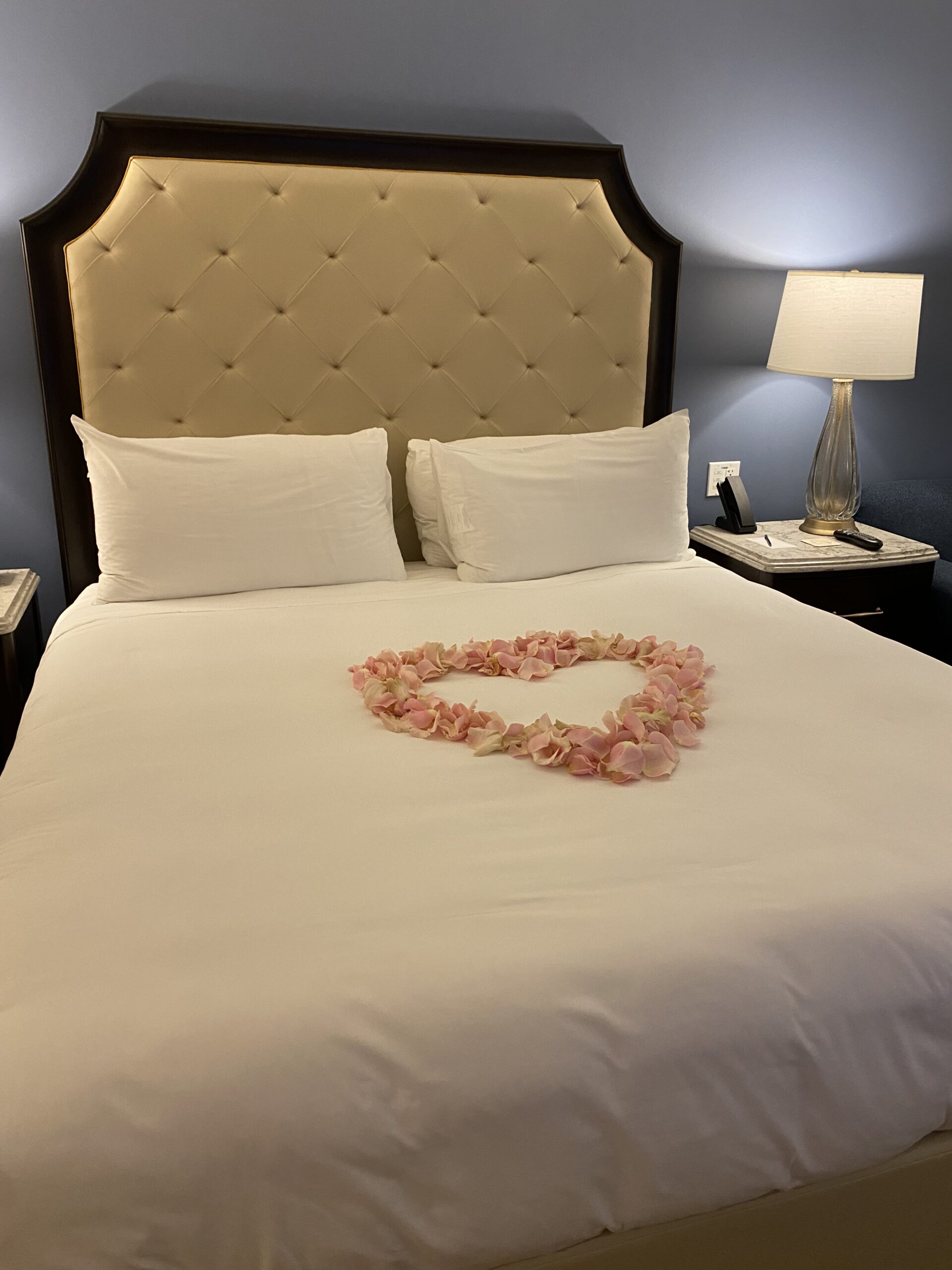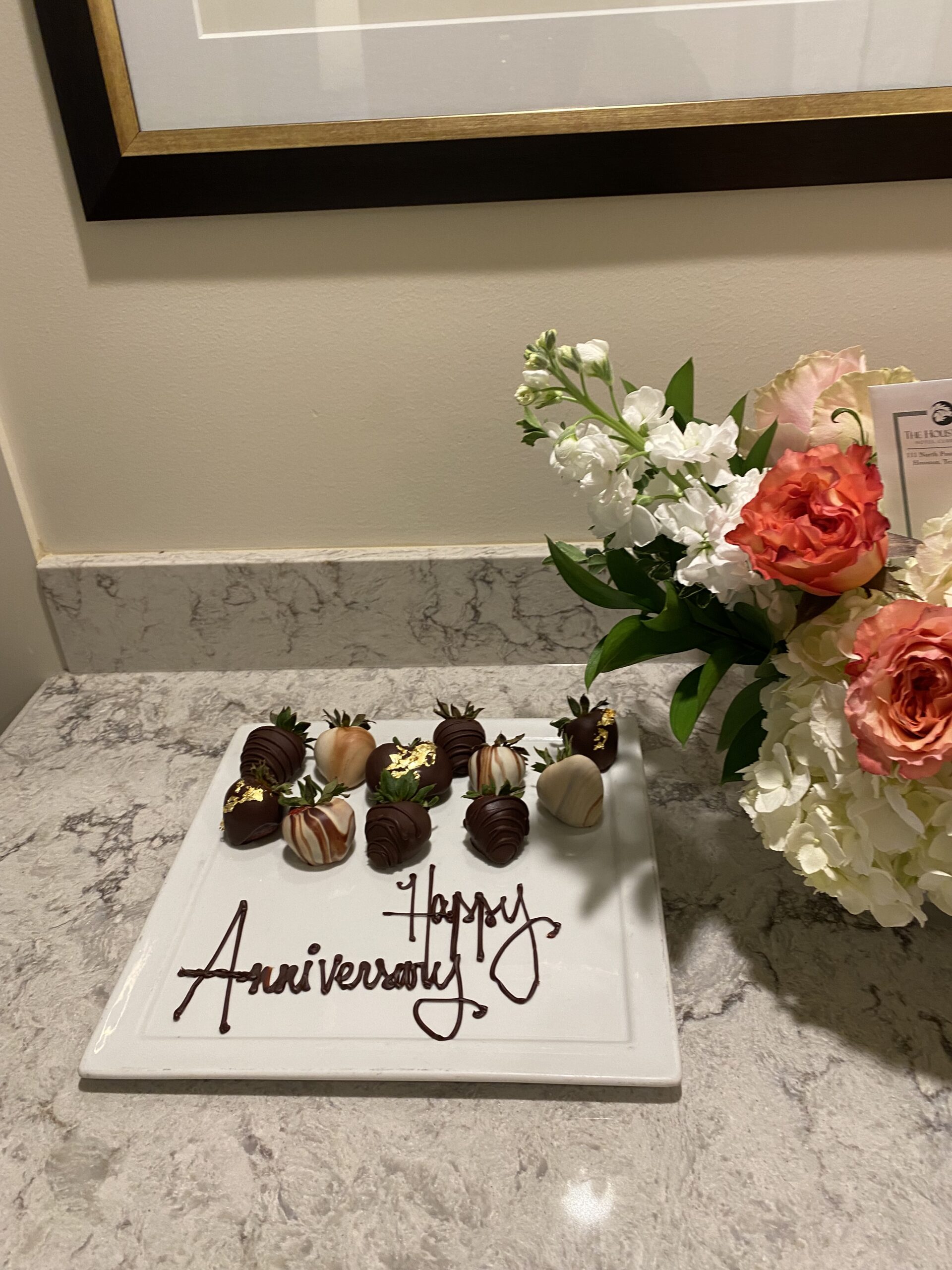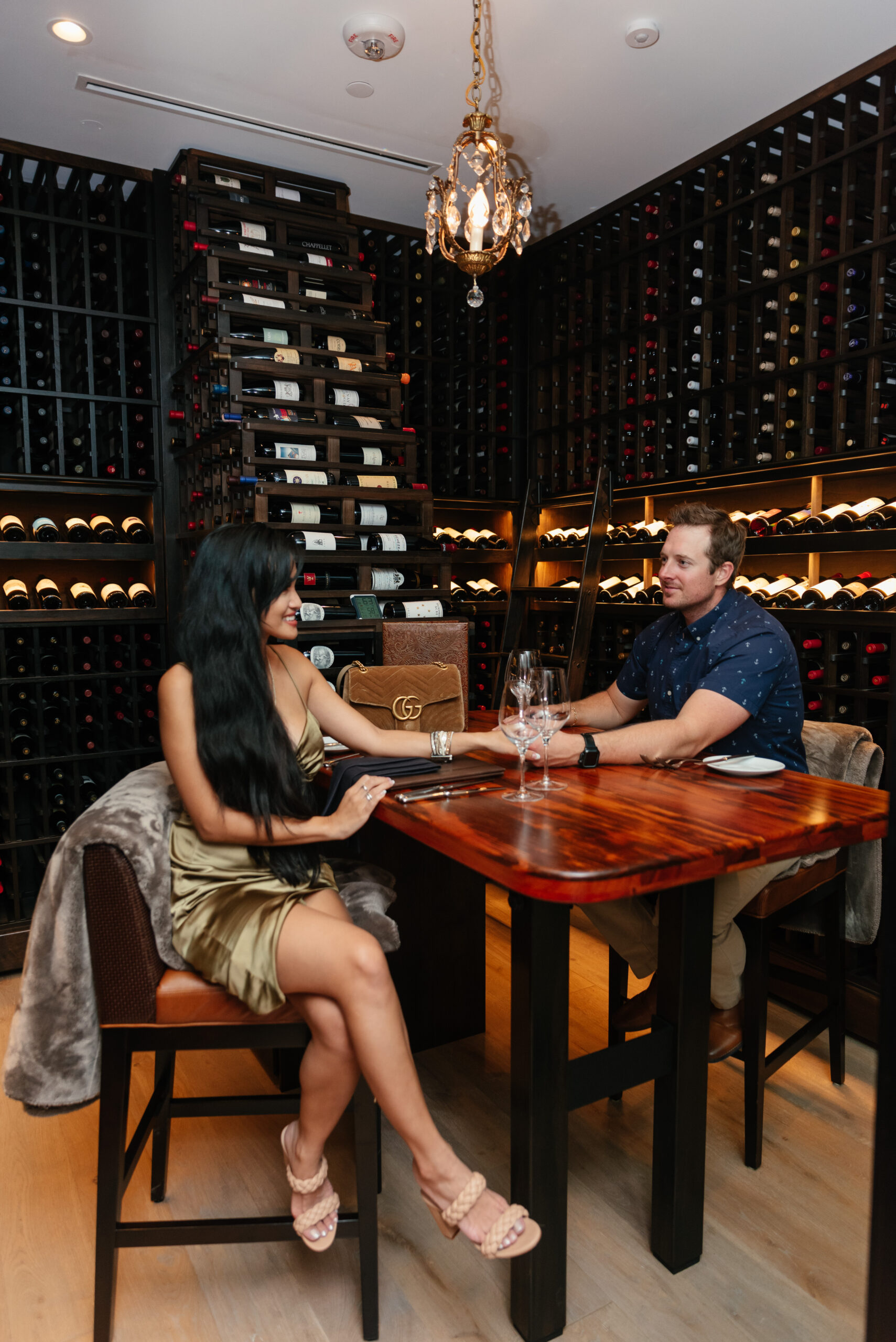 For dinner we dined at their in house restaurant the Tribute, and  had a private dinner for two in their wine room. It was so romantic.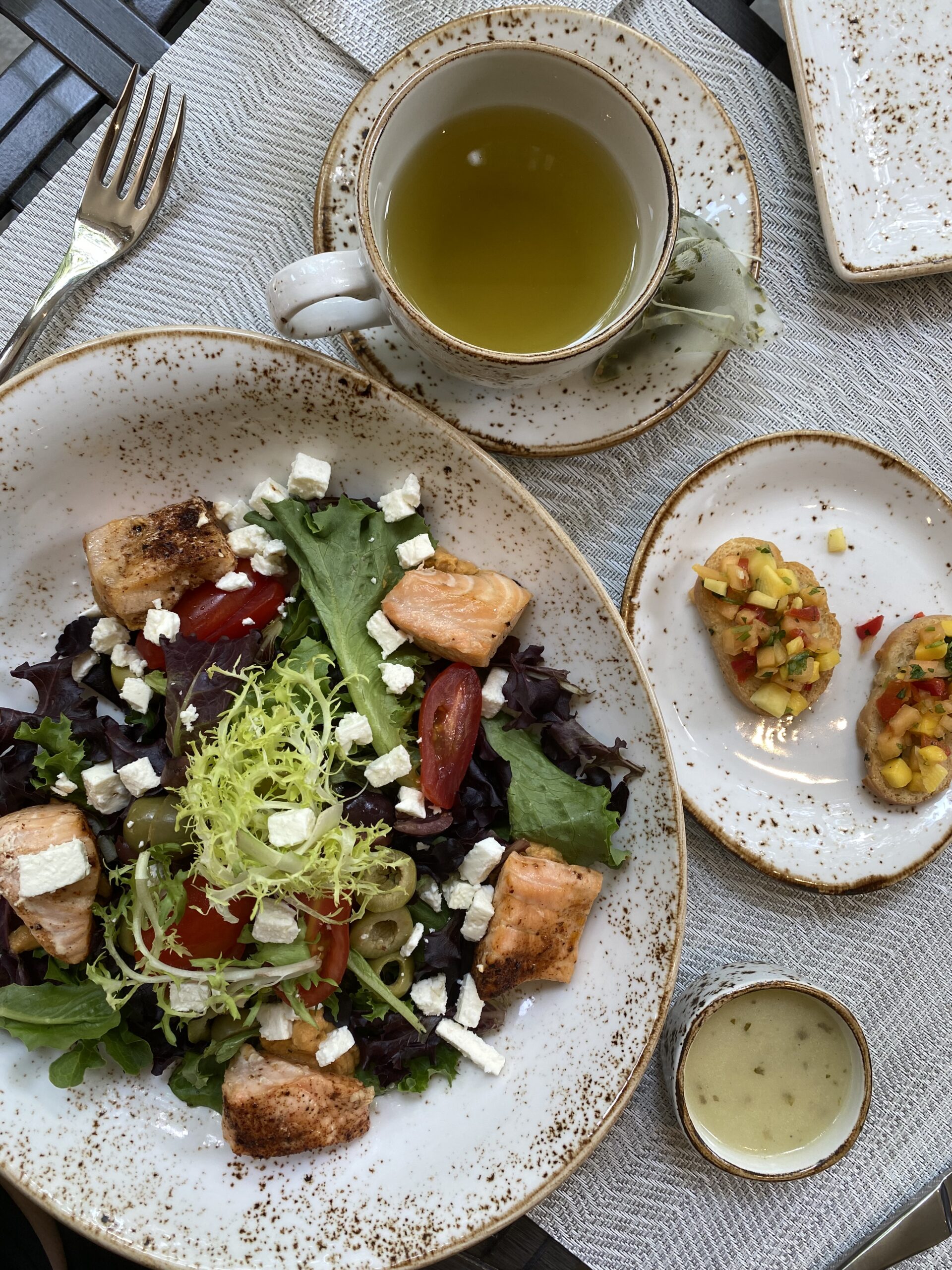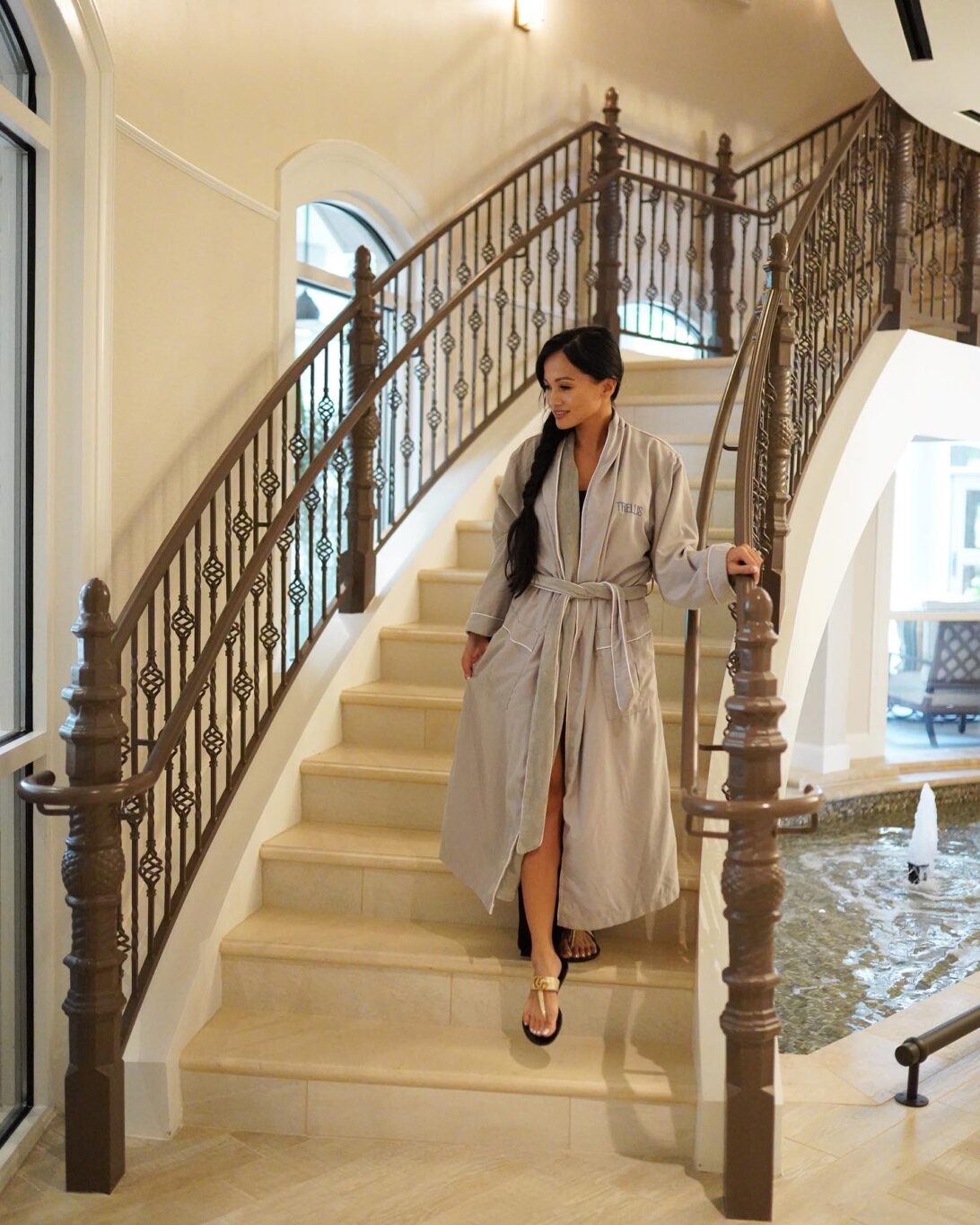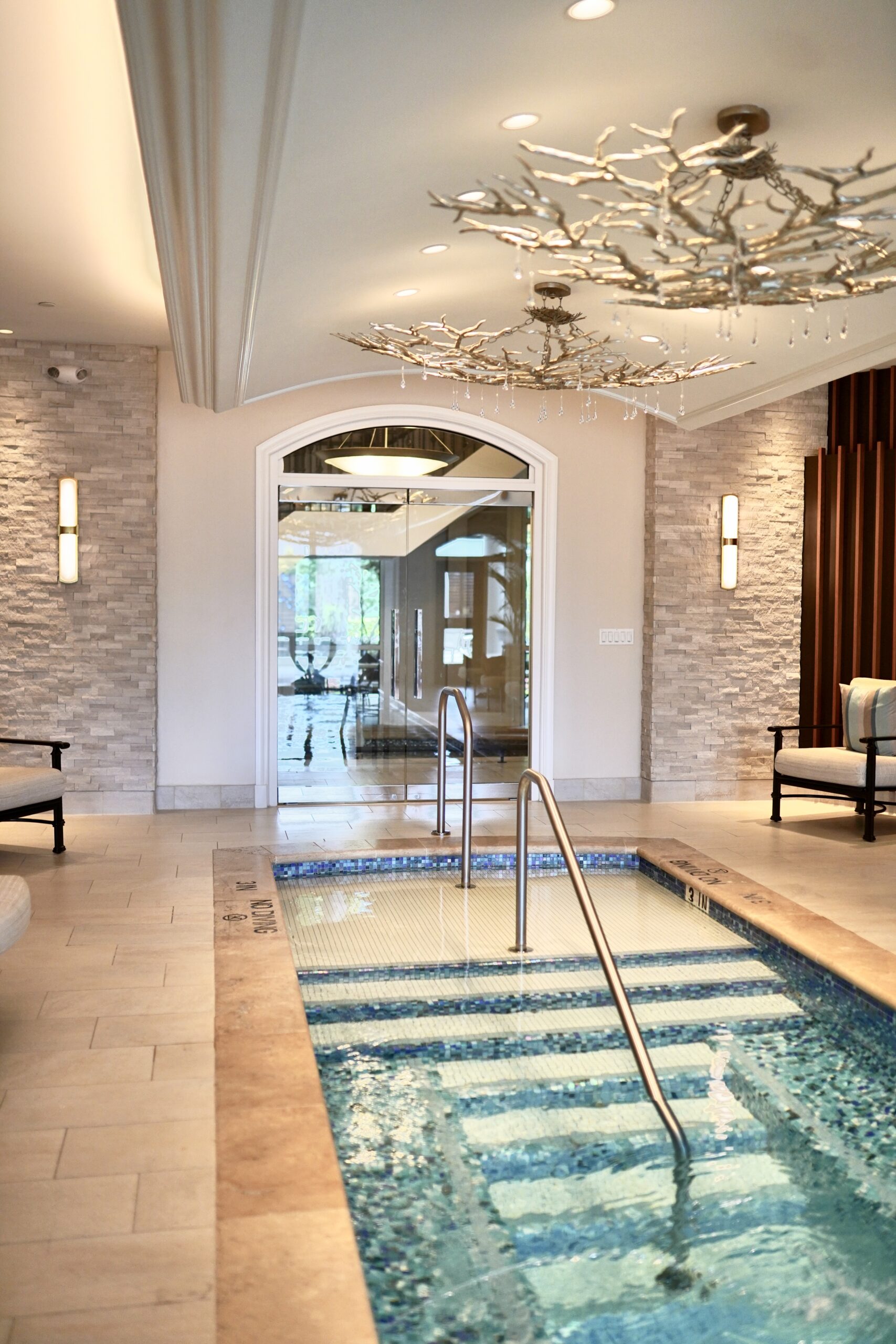 In the morning I was treated to a spa day at their newly renovated Trellis Spa. It was so relaxing and so luxurious. I could have spent the whole day there. We ended our day with a late lunch at the spa which was so convenient and refreshing. I'm already planning a full girls day here.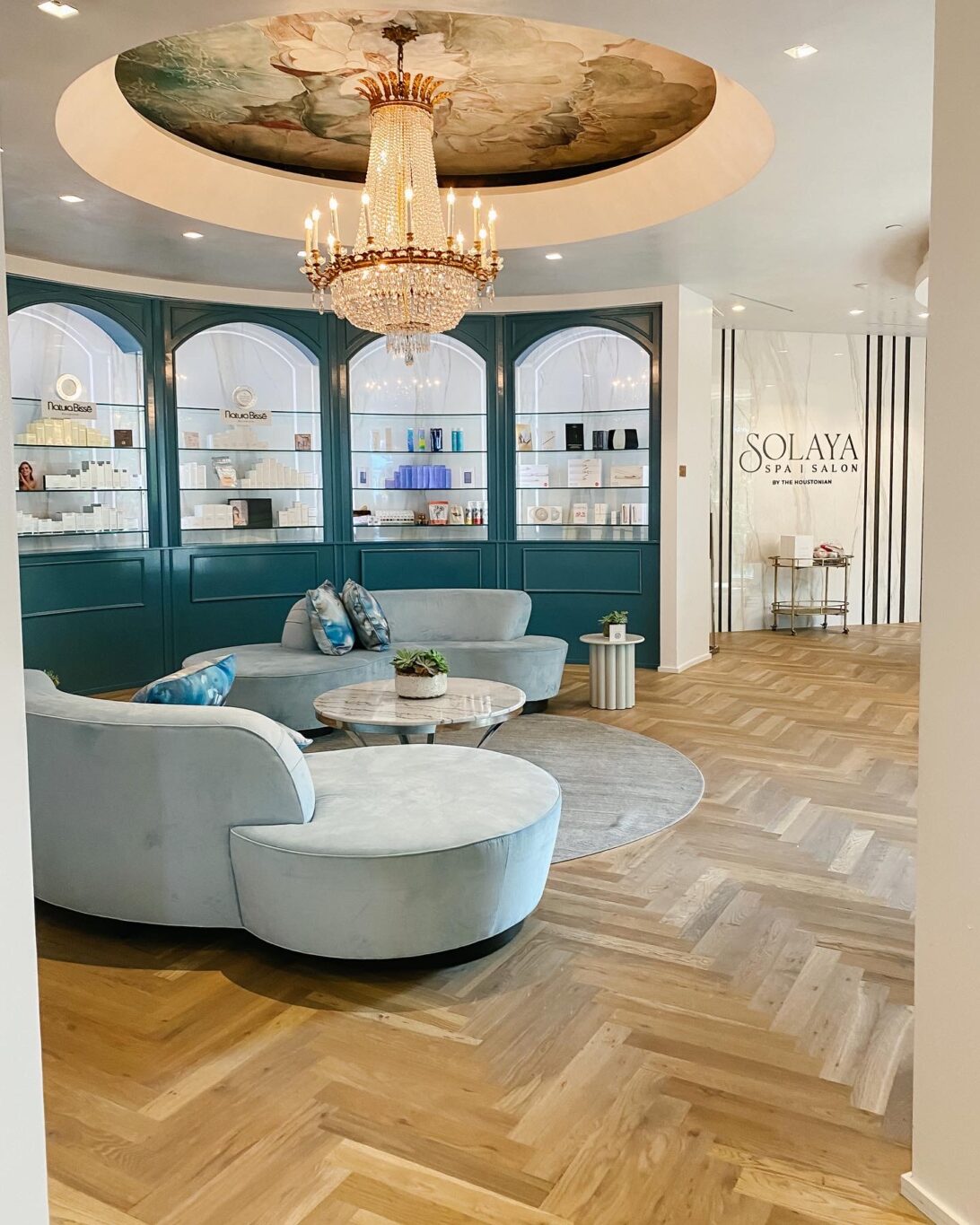 Last but not least I had the opportunity to get a blowout at Solaya Spa and Salon. It was such a nice treat.  My hair never looked better. I wish I could get a service like this everyday!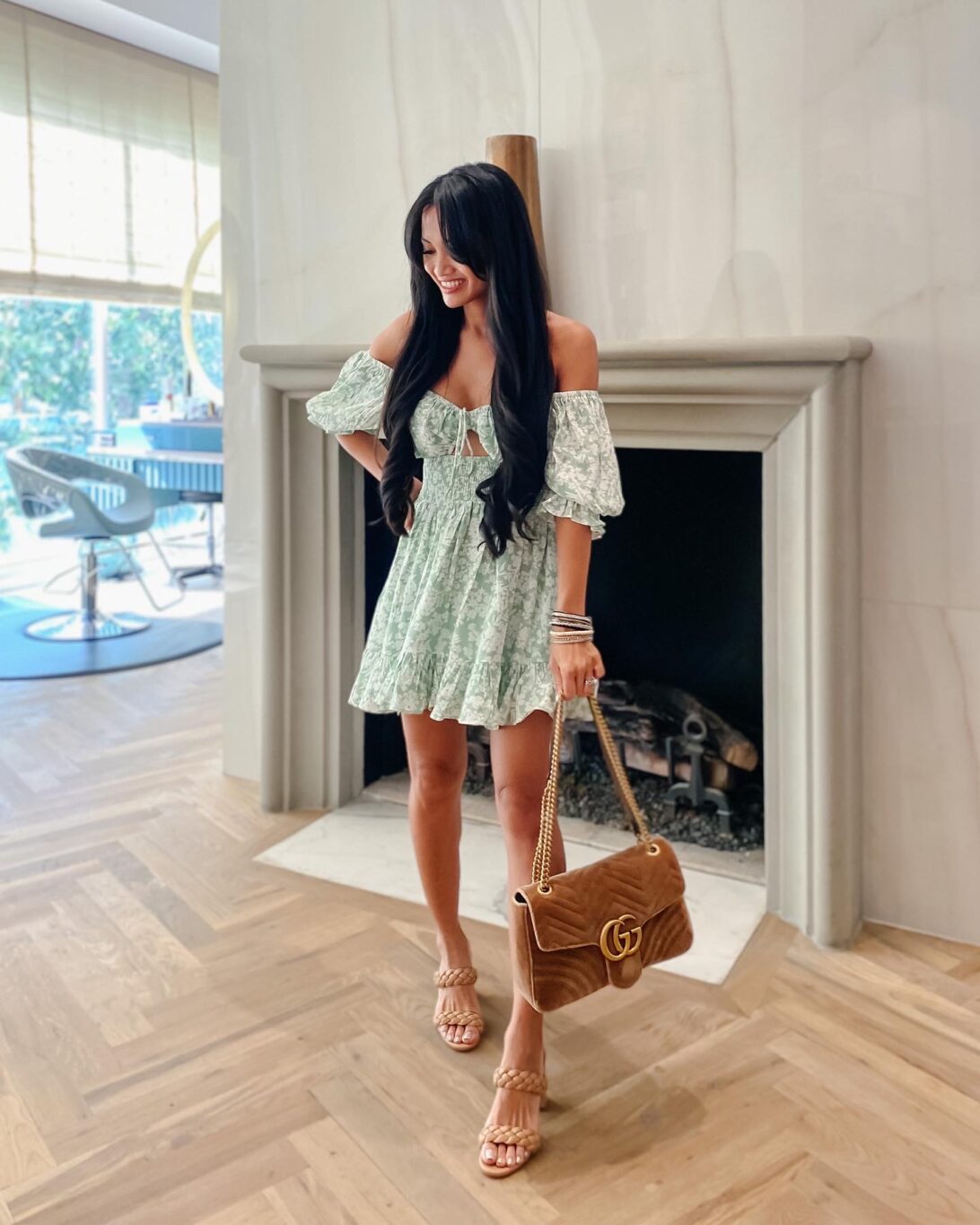 SHOP THIS POST:

If you are looking for a romantic luxury staycation check out the Houstonian. There are so many club amenities, and it's surrounded by the most beautiful trees. We absolutely loved our stay there and would 100% recommend it!
P.S. Subscribe for weekly newsletters so you never miss a single post!