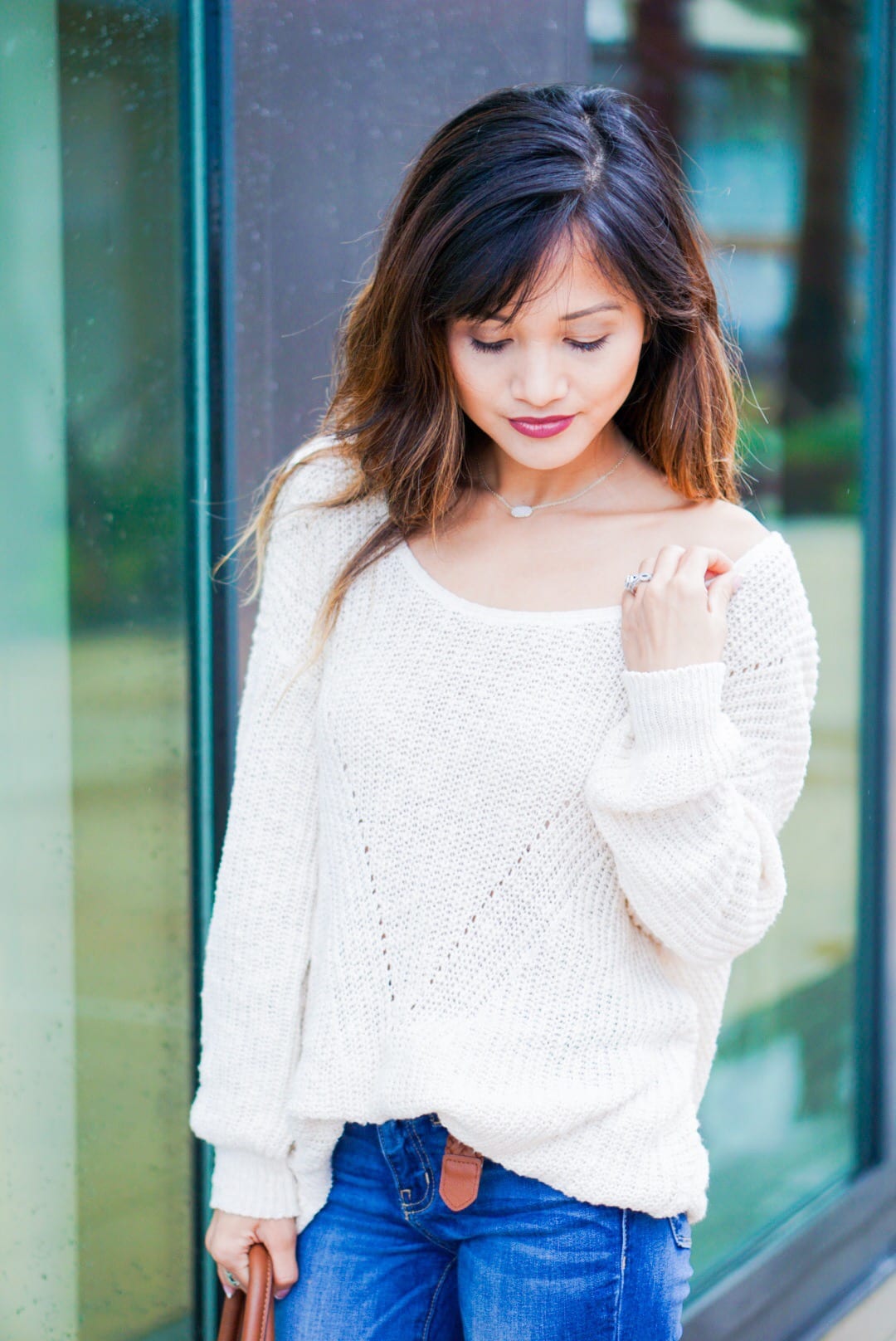 sweater| jeans| bag| necklace| shoes
Guys my heart has been heavy lately with all that is going on with on the news. As a blogger I feel God has given me my voice needs to be used to help those who cannot speak for themselves. Whether you agree or disagree with all the things that have been happening lately I hope we can all agree we need change. I pray that every one of us has the strength to stand up for what is right even when no one is looking, or listening. That we use the gifts God has given us to help those less fortunate. I pray as we come closer to elections that our country can come together and not be divided. I pray for peace. With all that being said I hope to inspire every one of you to be the difference the world needs today.
Now off of my soap box and back to what ya'll all came here to read, the perfect oversized sweater for fall. Check out this look below and how I styled it with my favorite flare jeans!
I love the open back to this sweater and how it goes slightly over the shoulder. This sweater can be warn with just a  bralette for these warmer days we have been having. These flares are a perfect combination with this sweater. I am slightly obsessed with these flare jeans, hahaha can you tell? I just love how tall they make me look! I'm barely 5'2″, but don't I look at least 5'5″. 😉 As a mom comfort is key, and this is nothing but cozy to me, and the perfect snuggling weather outfit. The best part about this sweater is that is less than $40! I also linked similar styles below. Check it out.
SIGN UP FOR LIKETOKNOW.IT TO SHOP THIS LOOK:

SHOP OVERSIZED SWEATERS:


I hope you enjoyed this look, and thank you for supporting this blog! I appreciate every single one of you and your time and support.