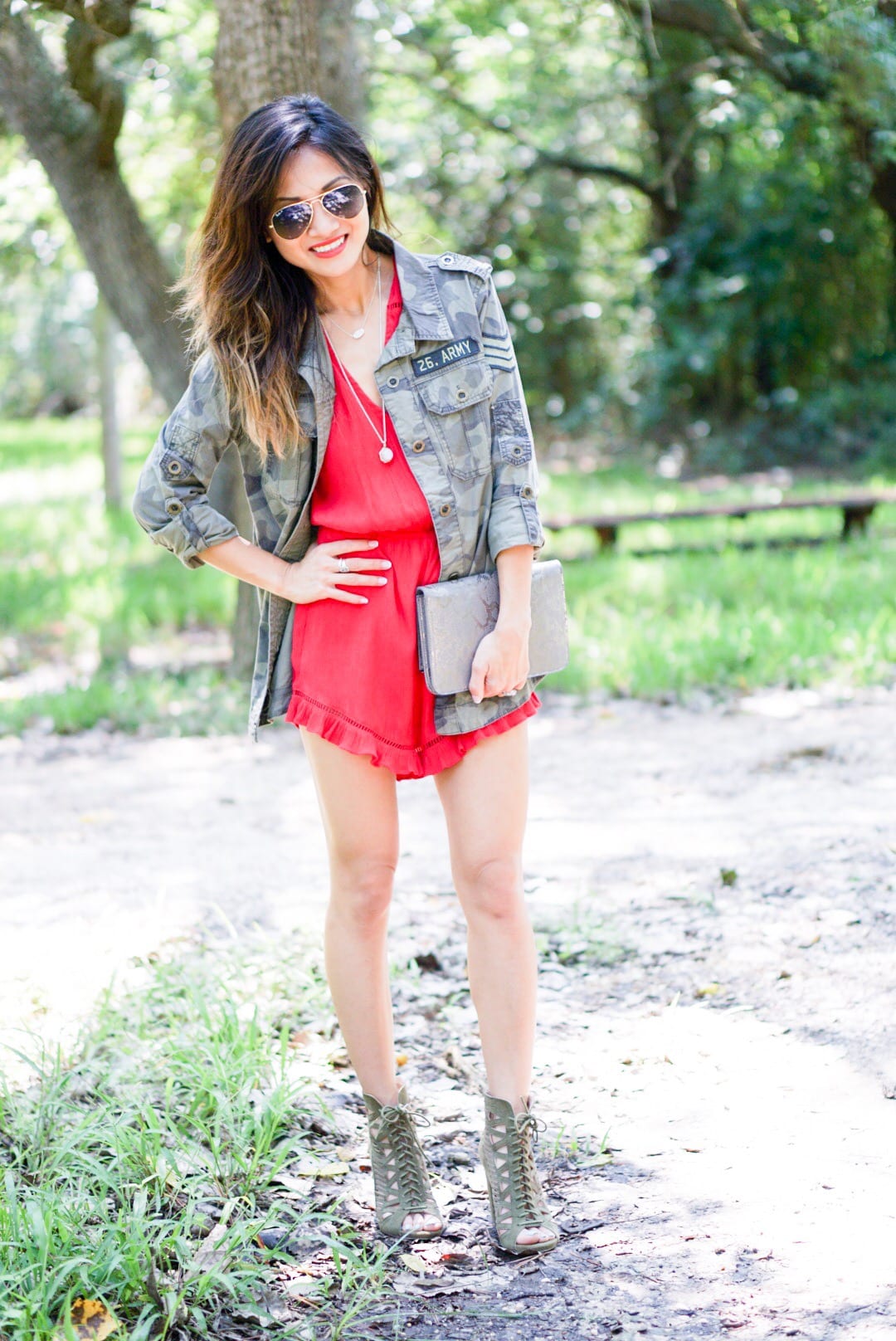 jacket| shoes| romper| sunglasses| clutch| necklace (1 and 2)
Happy Monday! Hope you guys had a great weekend! Today I want to talk about one of my favorite trends for fall: camo. If there is one thing about being a Texas girl in the fall is that camo is always in. However this year it is actually making a fashion statement world-wide and is one of the hottest trends for fall. The olive patterns compliment any skin color. When I saw this camo jacket from Buckle (sorry it is already sold out, but linked similar styles below), I knew I had to have it. Not only is it a fun fashion statement, but it is also a great lightweight jacket you can dress up or dress down for the fall. Here is a fashionable way to dress up this camo jacket for a fun look for fall.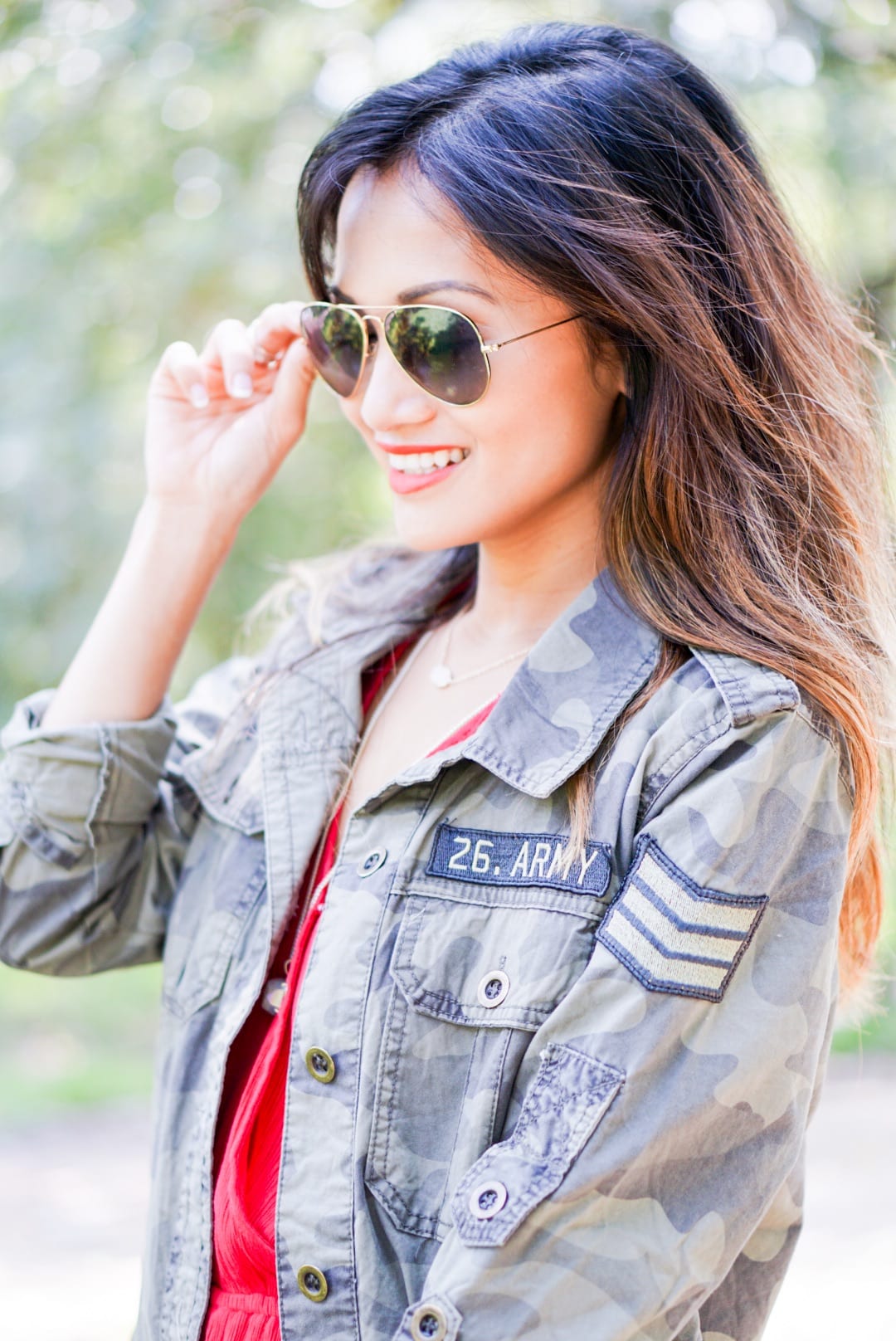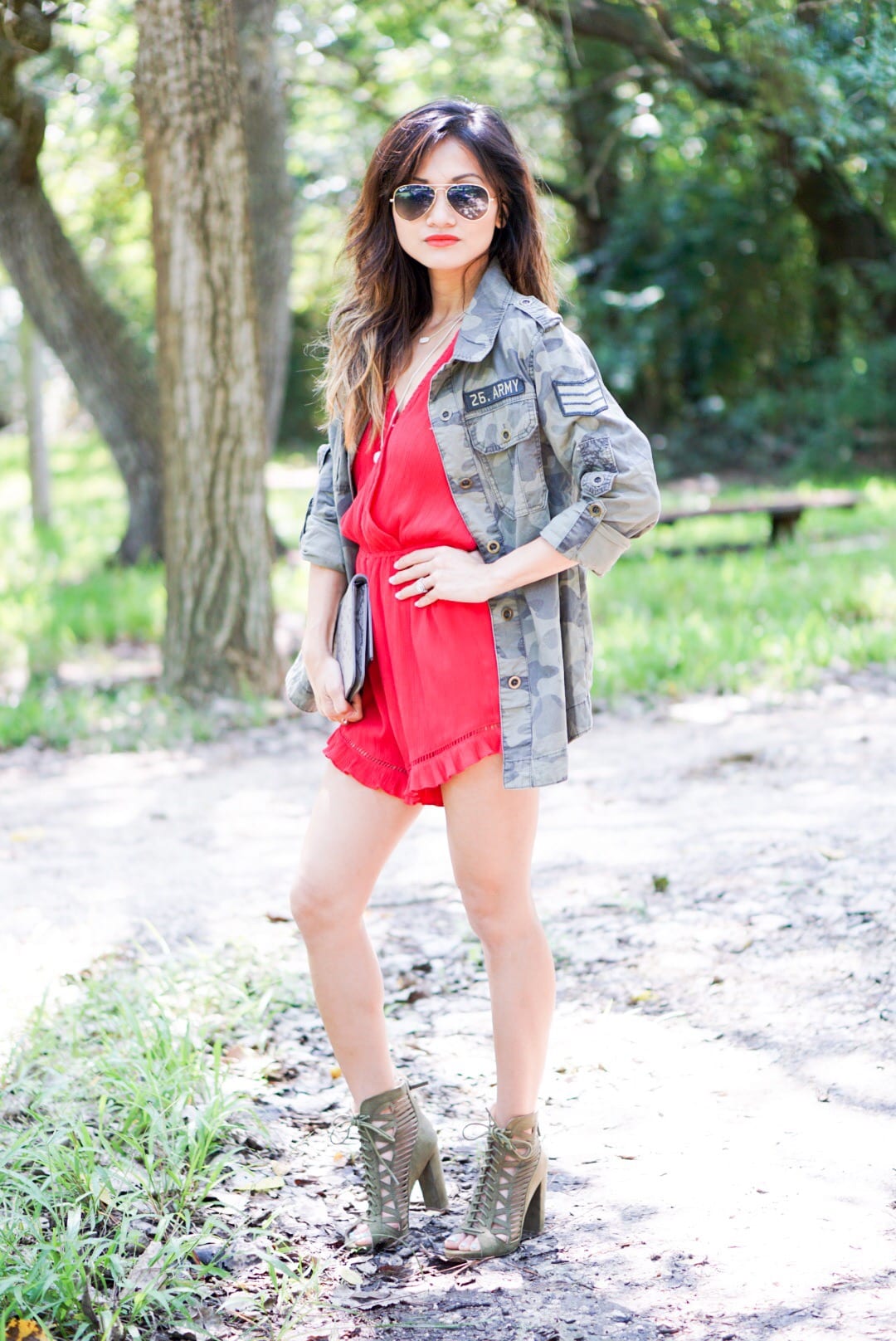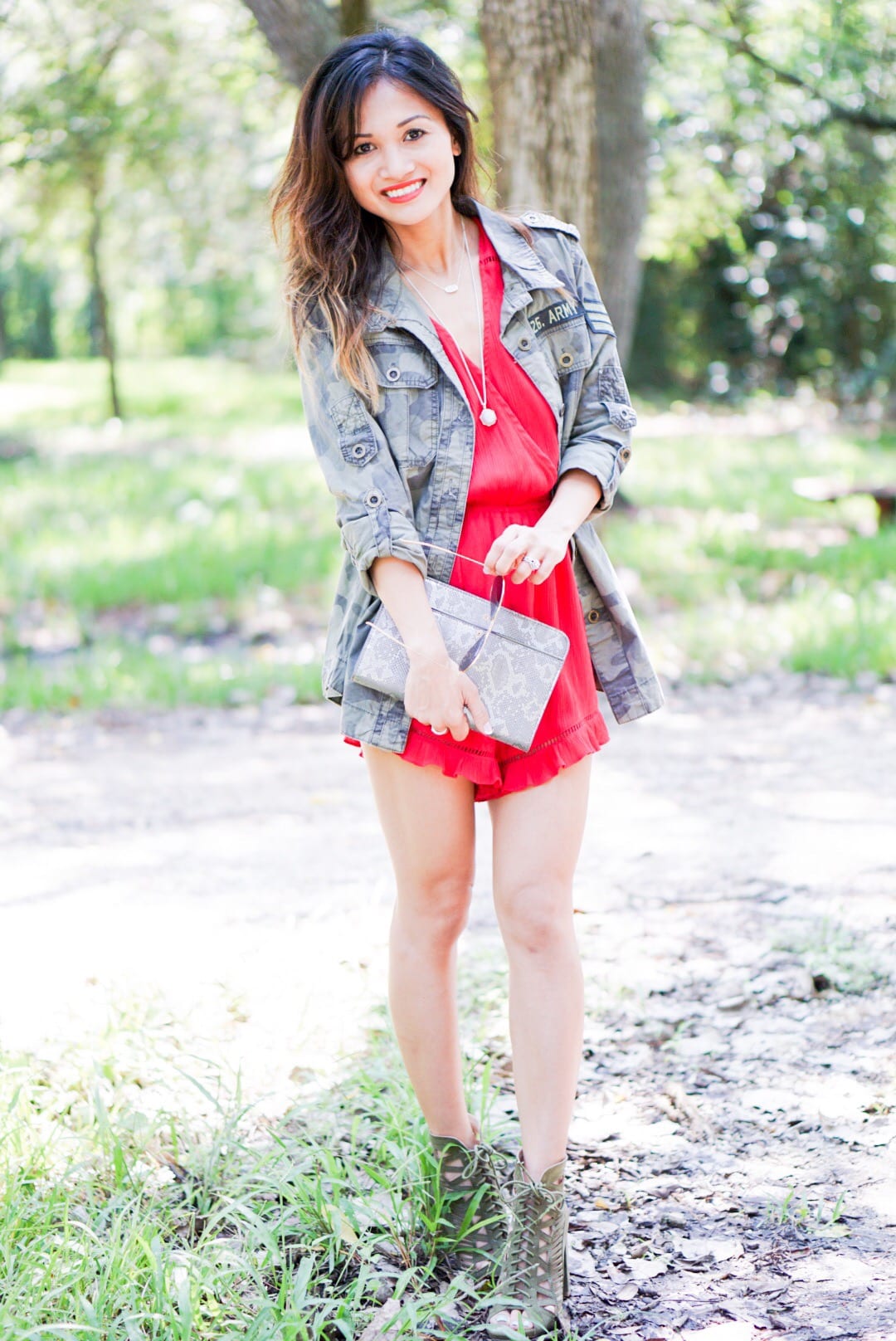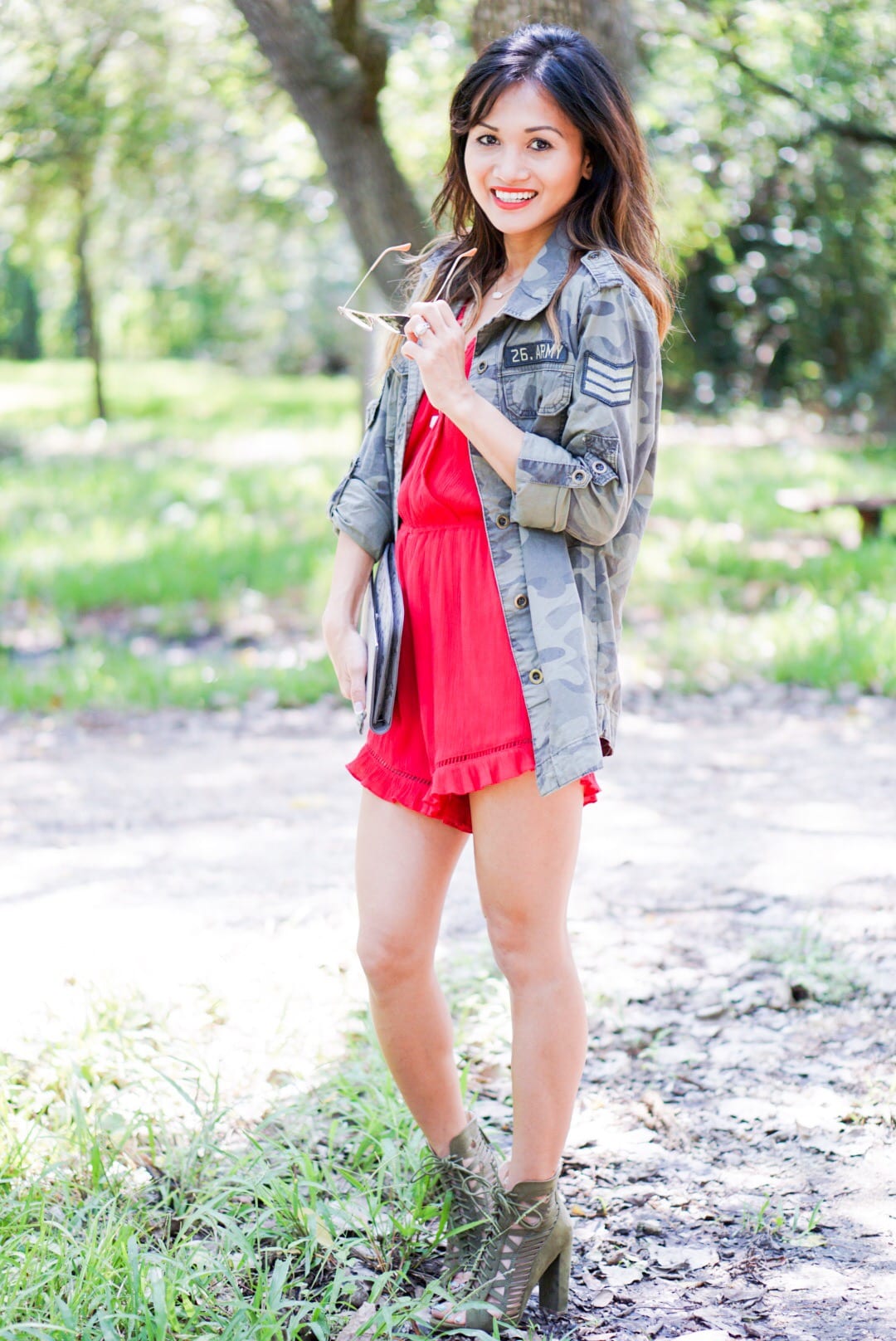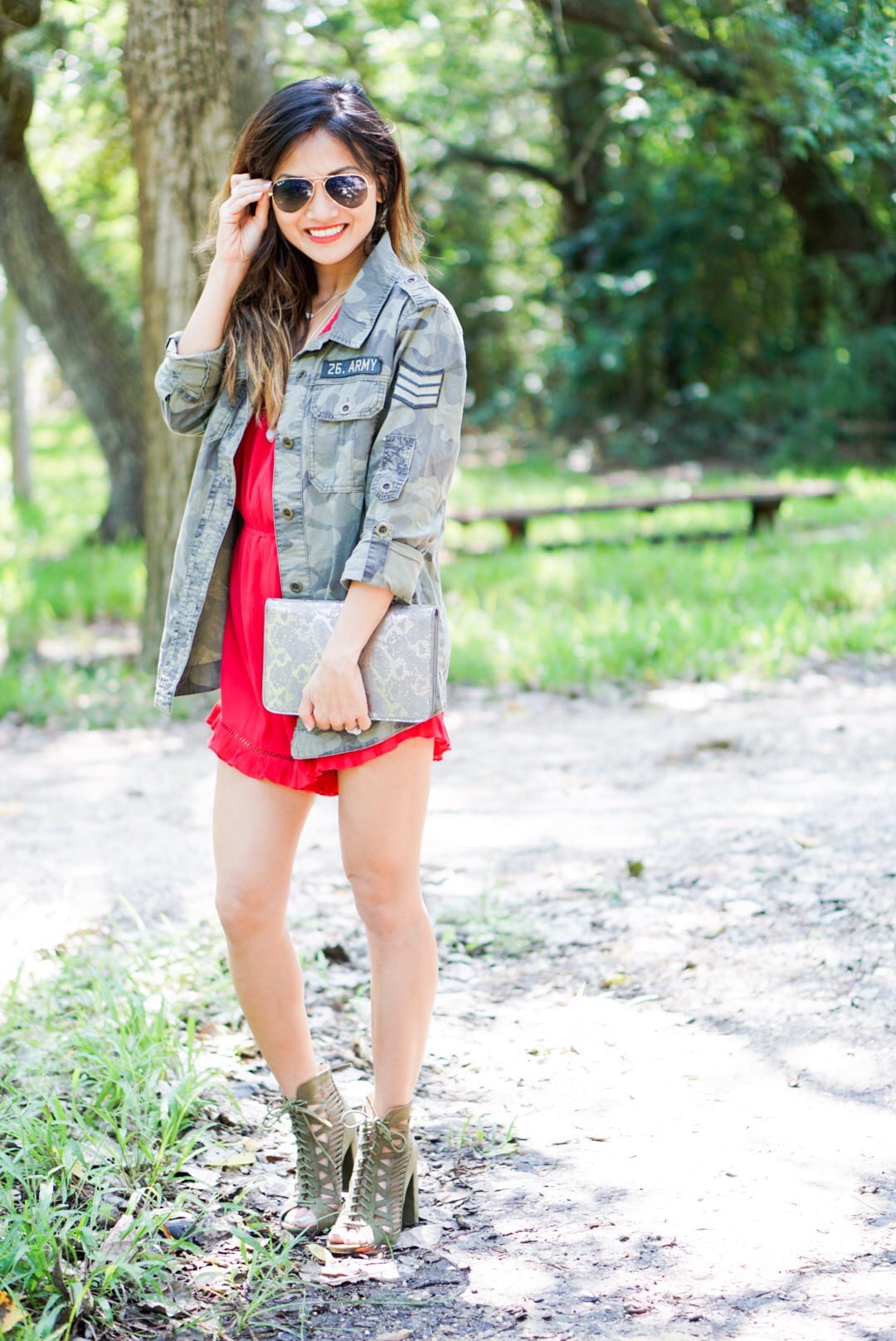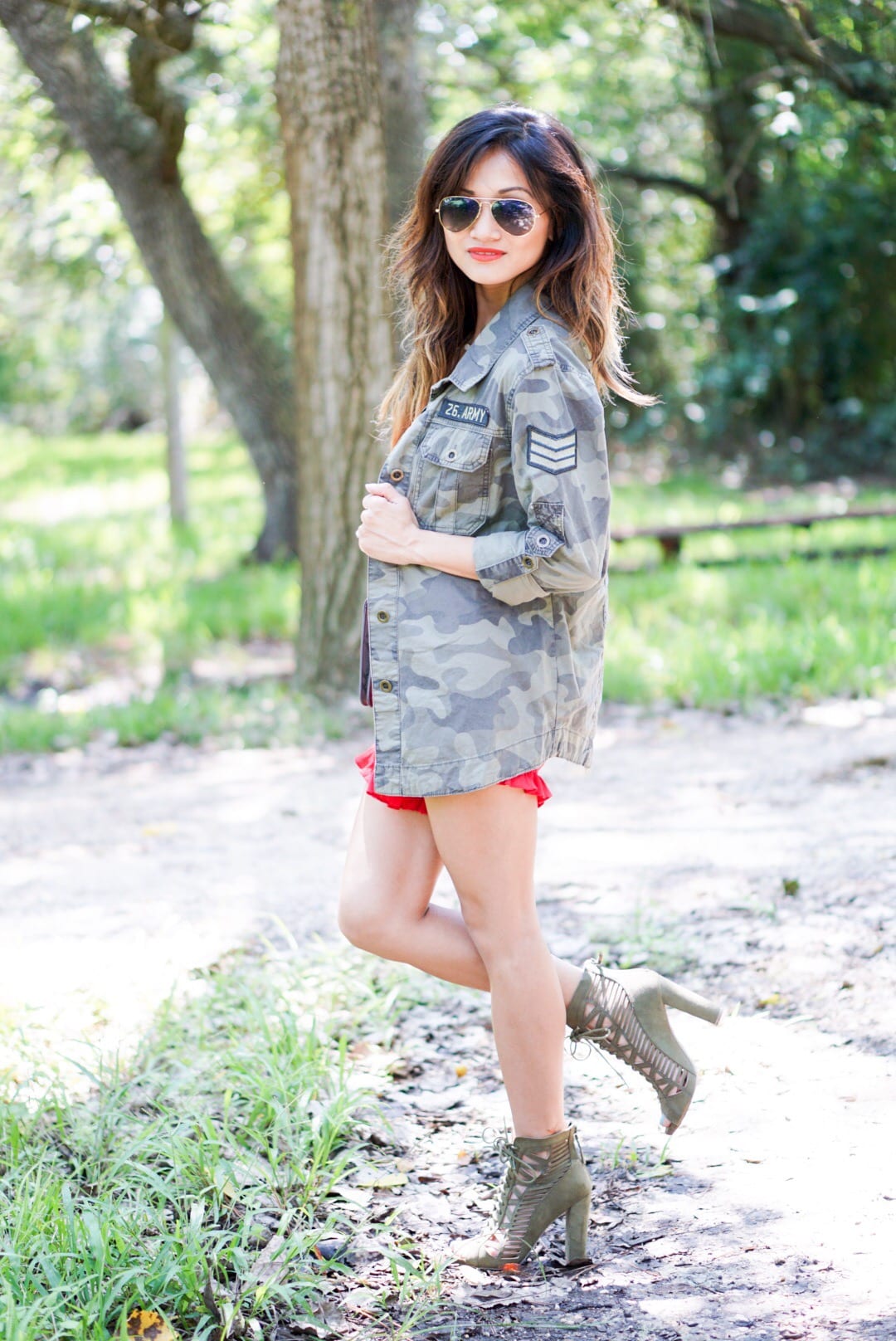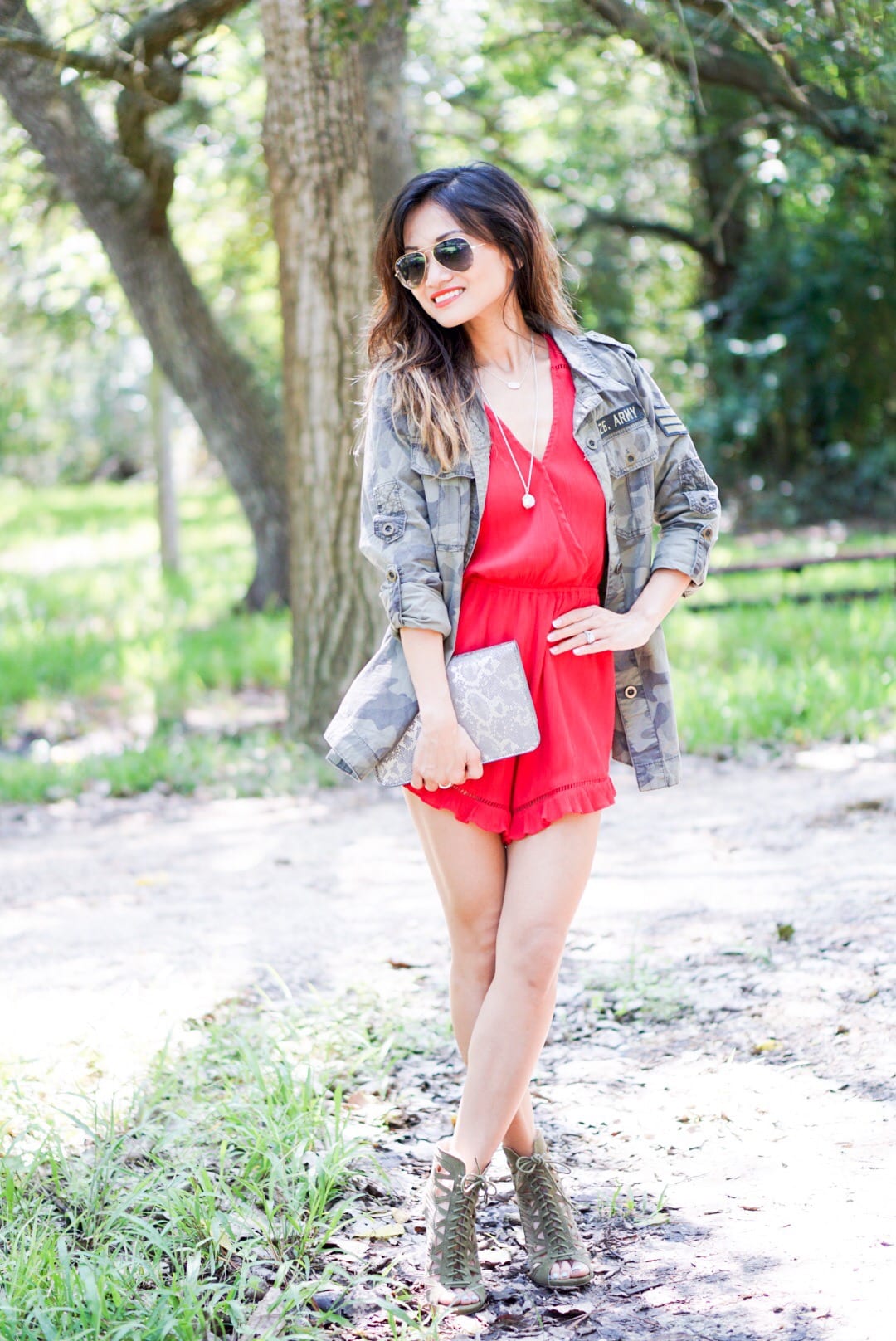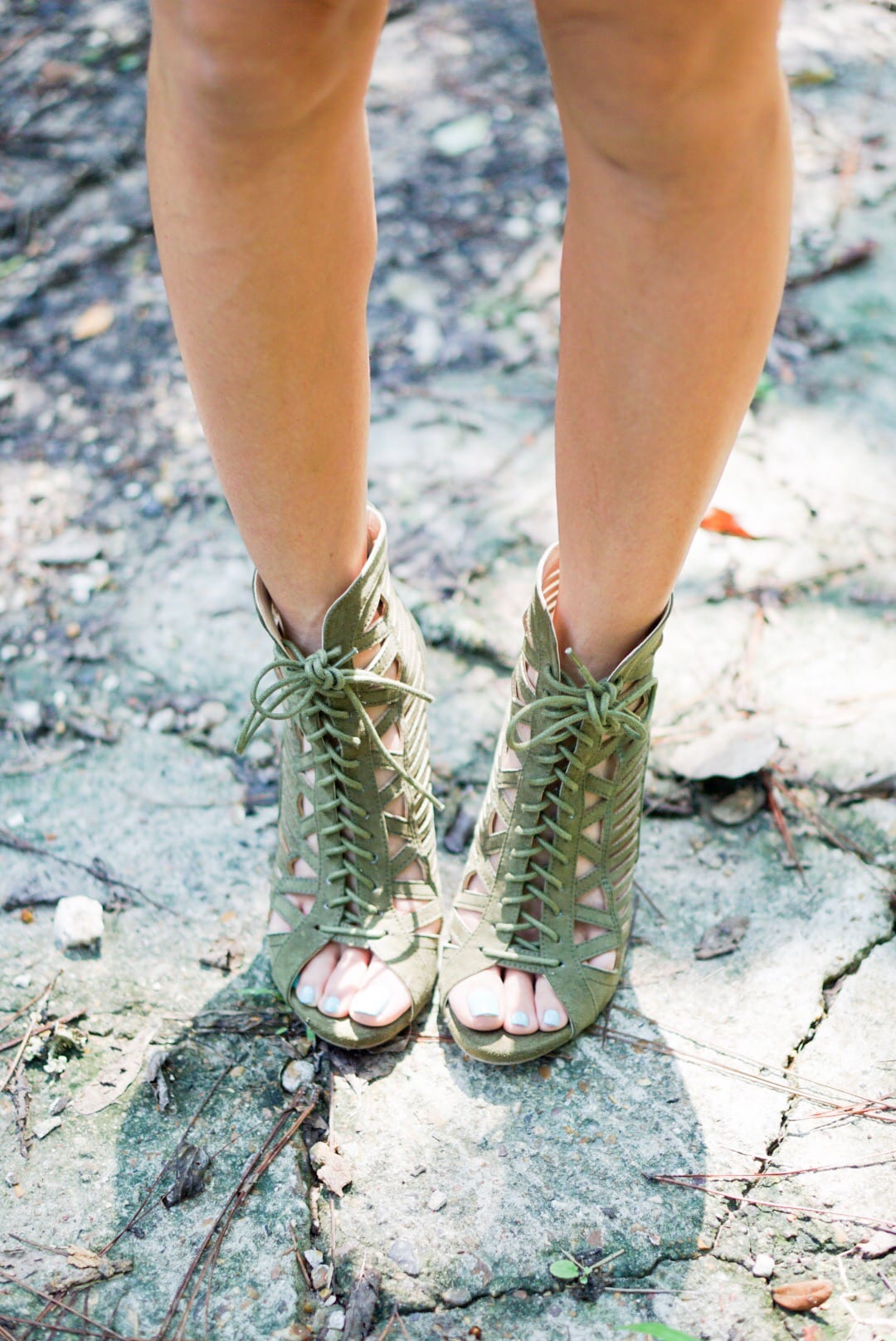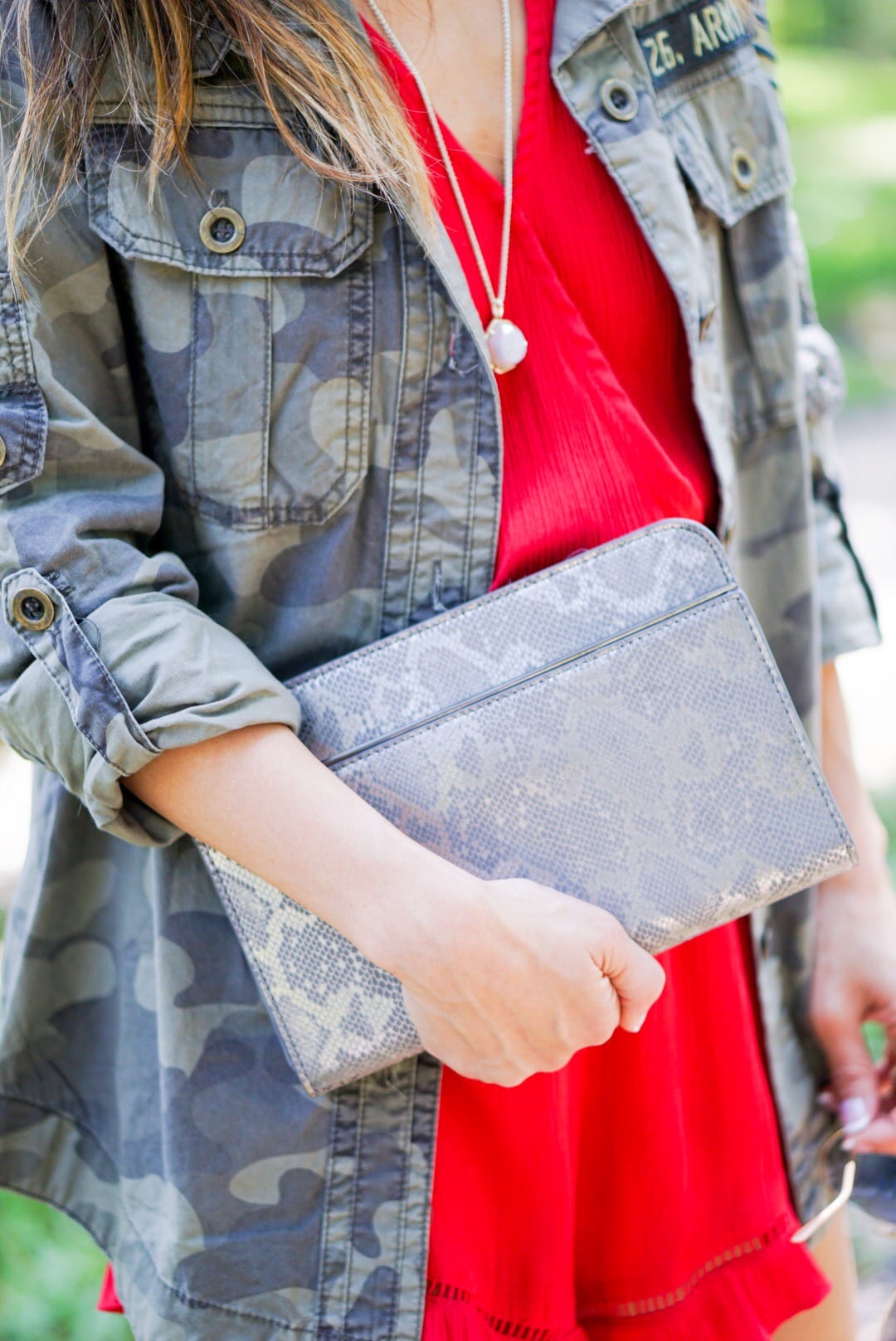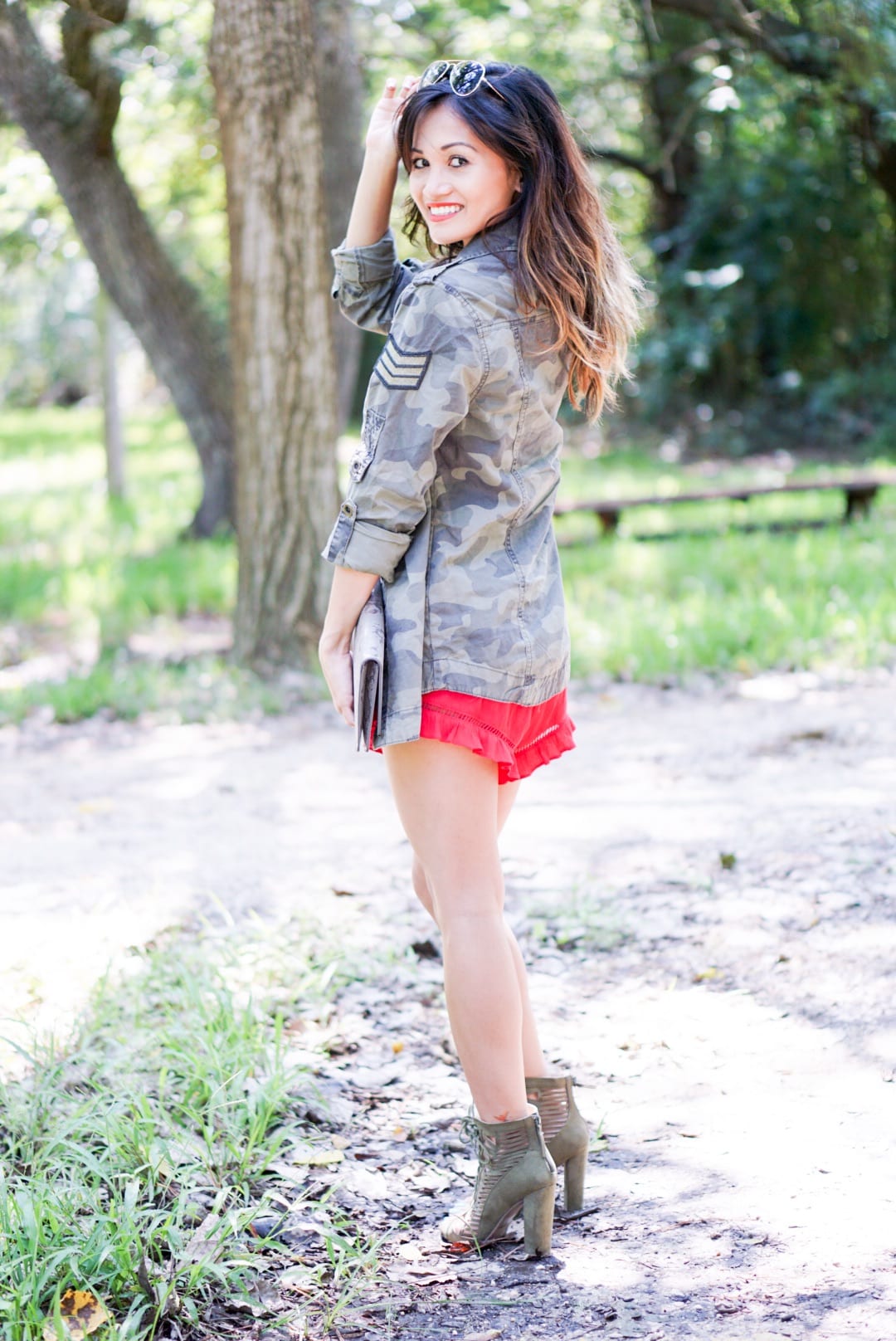 Watch the full outfit video here:
SIGN UP FOR LIKETOKNOW.IT TO SHOP THIS LOOK:

Need more outfit inspirations on how to wear a camo jacket, check out these looks here, and here! Make sure to follow my Instagram for more daily outfit inspirations. Thanks for following a long!