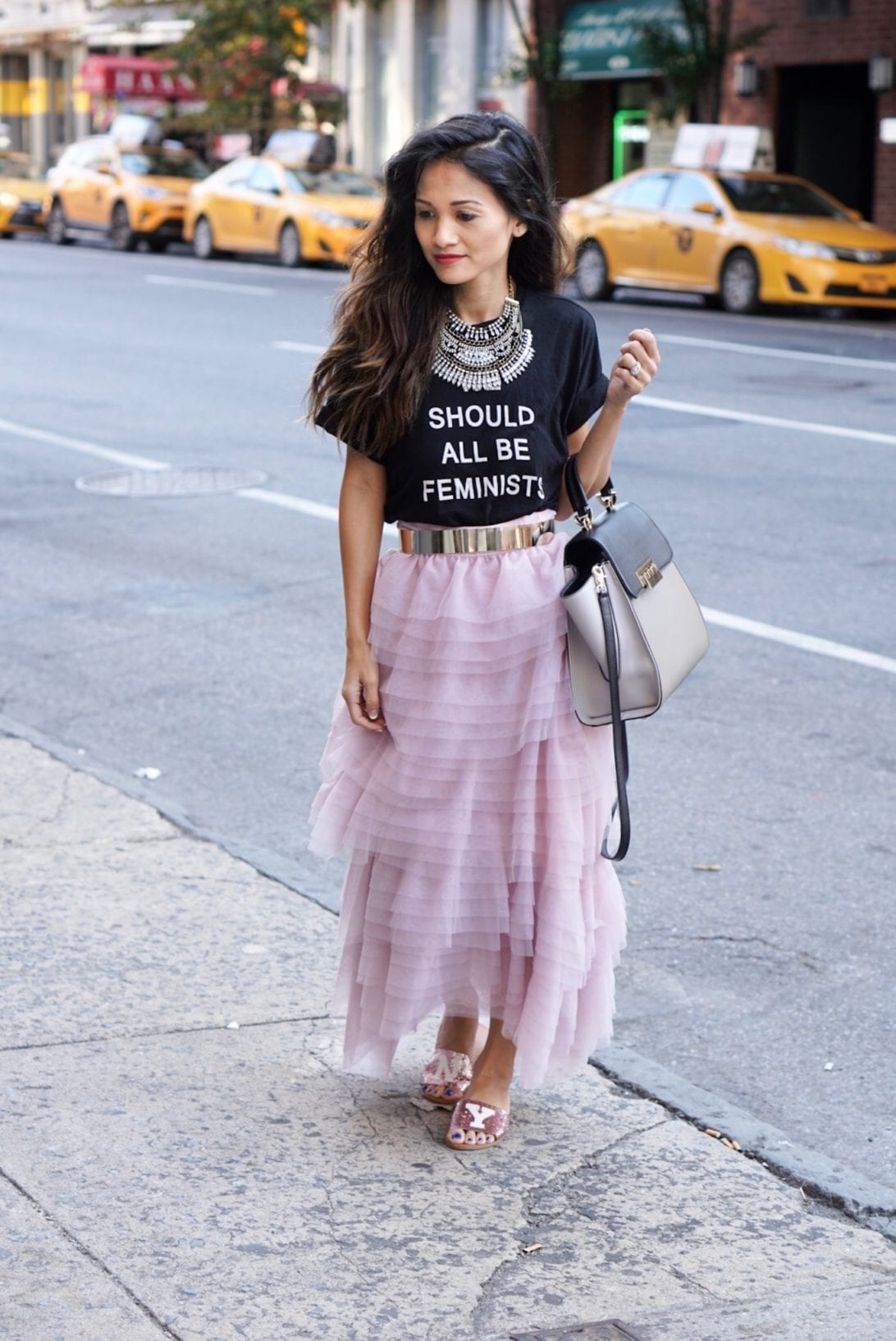 Hey guys!
Happy Monday! I have three more post including this one to wrap up my first New York Fashion week experience. Thank ya'll so much for following along with me. It's been such a fun experience, and writing these post I know not only will help me share it with you, but it will also help me remember when I am eighty years old and telling my stories of my fashionista blogging days to my future grand children. After my recap I will be sharing tips and a travel guide as well so if you have any questions until then feel free to comment below! Today I am sharing more the details of day four, brunch with Vogue, and this Sex and the City inspired look, and why we should all be feminist.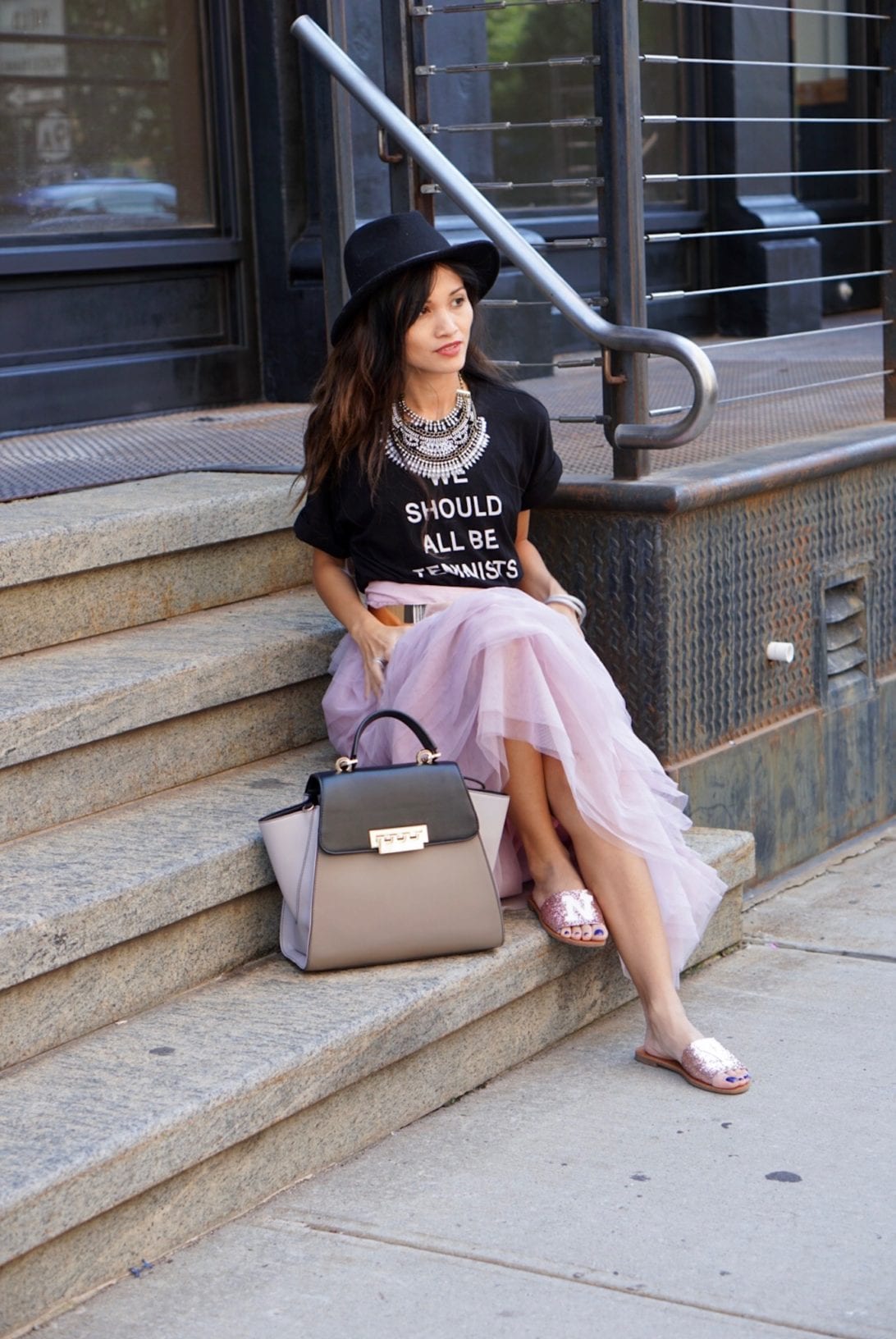 Sunday morning was another early morning. I was hosting a little cafe brunch at the Covina Cafe located at my hotel at 8am that morning before heading to our first show Dan Liu. Covina Cafe was so nice to treat us to some much-needed coffee of our choice and pastries. Exactly what this mama needed to have a jump-start to our day. After coffee and a quick shoot Lan, Silvia, and I took a Lyft to the Dan Liu show. The show was so packed, some people who were in the standing line didn't even get to come in. The show had a really cool concept that was centered around peacock feathers. Here is my favorite design below.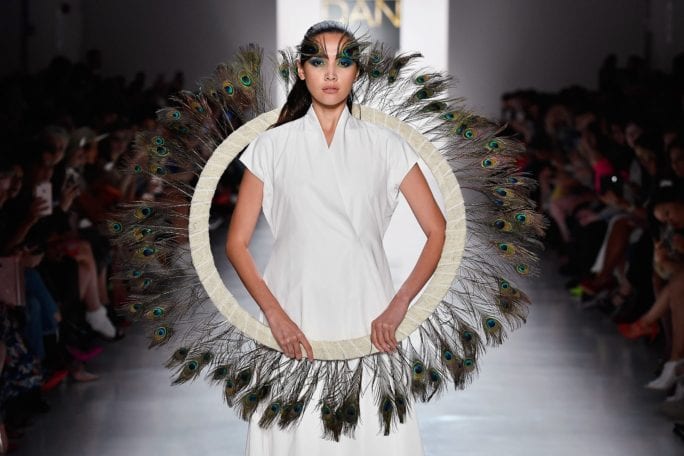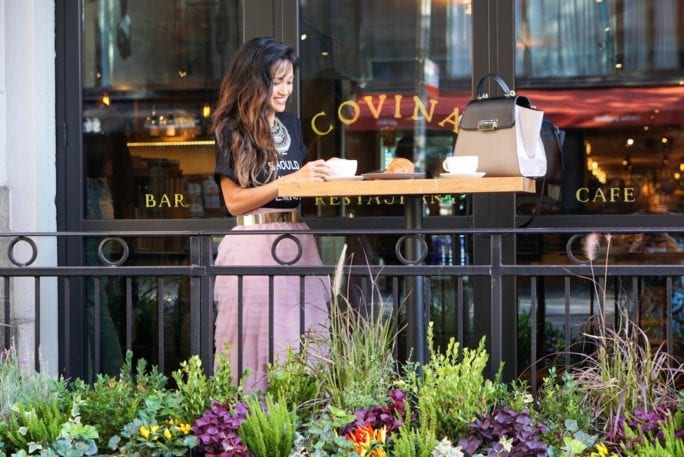 After the show Lan and I met up with Stephanie and Roselynn to head to our next event. Since we were only fifteen minutes from our next event, we decided to walk there. While we were walking we almost got caught in a crazy Uber and Taxi fight on the street. It was pretty scary and probably another reason why I am not a fan of taking a taxi or Uber.
Our next event was an exclusive brunch with Vogue. It was seriously a dream come true to be invited to this brunch with Vogue. I got to meet and talk to some of my favorite bloggers like Amanda Miller (she has the best NYFW tips and really helped me when I found out I was going), and my new Instagram style crush Lexicon of Style. Ya'll she has the best sunglass collection and I love how she mixes low and high price points. Plus she is super sweet too! Vogue treated us to the best brunch, with unlimited macaroons and mimosa. However I was more interested in this green kale juice they had than the mimosa. I am not a fan of kale or any type of "green" juice for that matter but this was so good and refreshing. It was probably the healthiest thing I drank that weekend. Vogue also had a movie screening in the next room with all the iconic fashion movies, and before we left we were gifted with the coolest portable printer from HP, and my new favorite Fall eye pallet from Marc Jacob. Check it out here.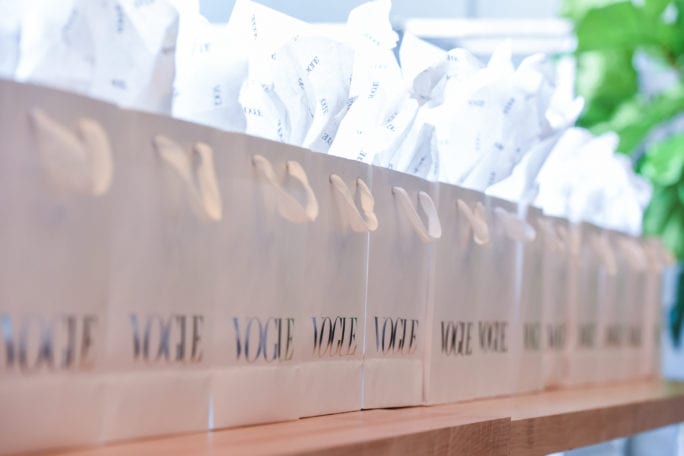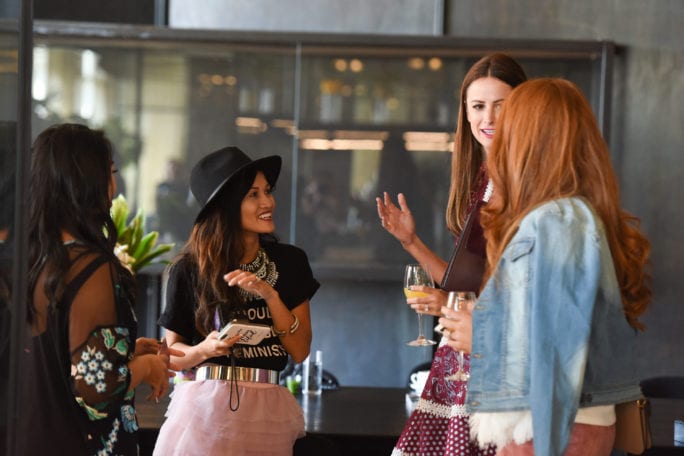 Feminism is a range of political movements, ideologies, and social movements that share a common goal: to define, establish, and achieve political, economic, personal, and social equality of sexes.
So lets talk about my shirt and what it means to me. We should all be feminist is a statement that originated from a world known book by Chimamanda Ngozi Adichie, and now has become popular in the fashion industry as well, making a statement at Maria Grazia Chiuri's Dior debut. What I love about the blogging and fashion industry is it allows me to have a voice, to express myself, and to be valued for me. It's an industry that values women for who they are. It's an industry that encourages us to share our thoughts and experiences as women. And it encourages us to connect and support other women. Blogging and fashion has room for everyone, no matter what race or gender. It knows no limits or boundaries, rather it is constantly evolving and changing. Through blogging we all have equal opportunity to share our thoughts and views. We are valued for our differences, because we can make a difference with our audience. Our followers not only look to us for mom advice, or fashion advice, but for support and encouragement.
With the blogging industry we are reaching towards the goal of feminism by sharing our experiences as women. We have created and industry mostly fueled by women, by moms just like me being our own boss. Many of us gave up traditional 9-5 jobs because it didn't allow us to be moms we wanted to be, and now we have created an industry that allows to be working moms in our own terms. We should all be feminist not just because we support women, but because we support equal opportunity for all no matter gender or race. Being a mother has taught me why we should all be feminist.  I am a boy mom, and I am raising a feminist. I will raise a man who respects people for who they are and not what they are, a man who will stand up for those who cannot stand for themselves, and a man who values all human life. My son will also have equal opportunity, not limited by society standards or by race or gender, but by the God-given right that is given to every human. We cannot make real progress without unity. That is why we should all be feminist.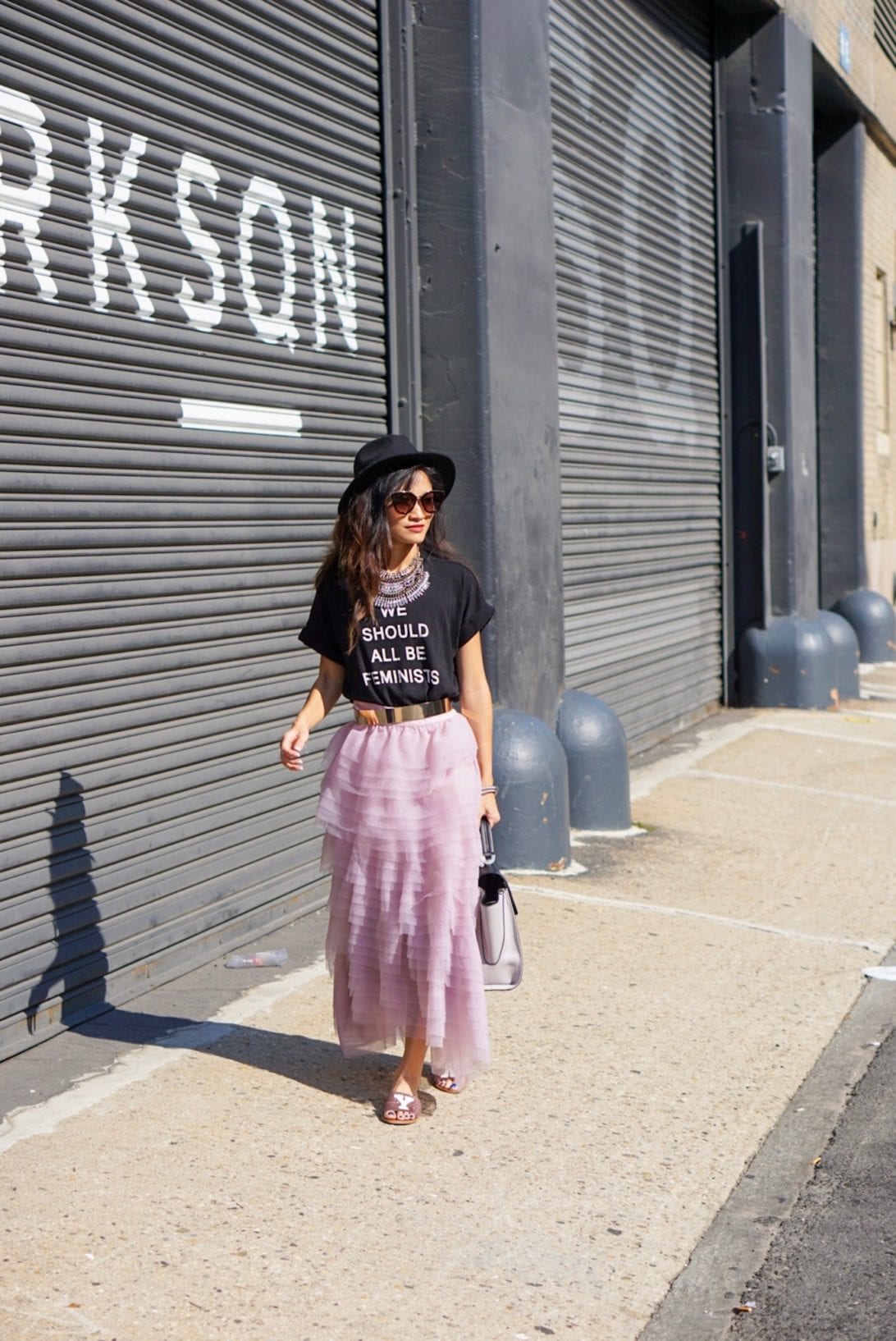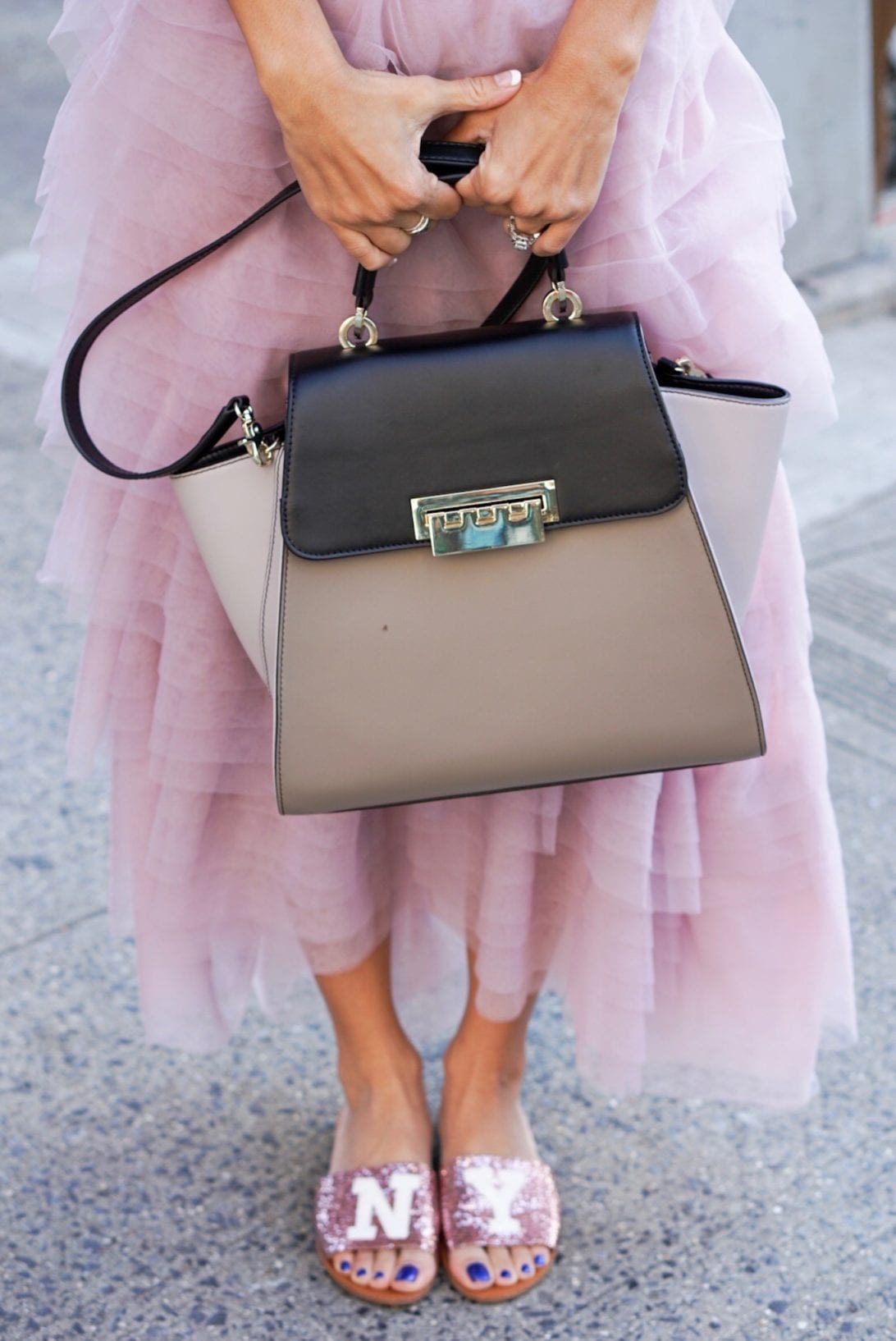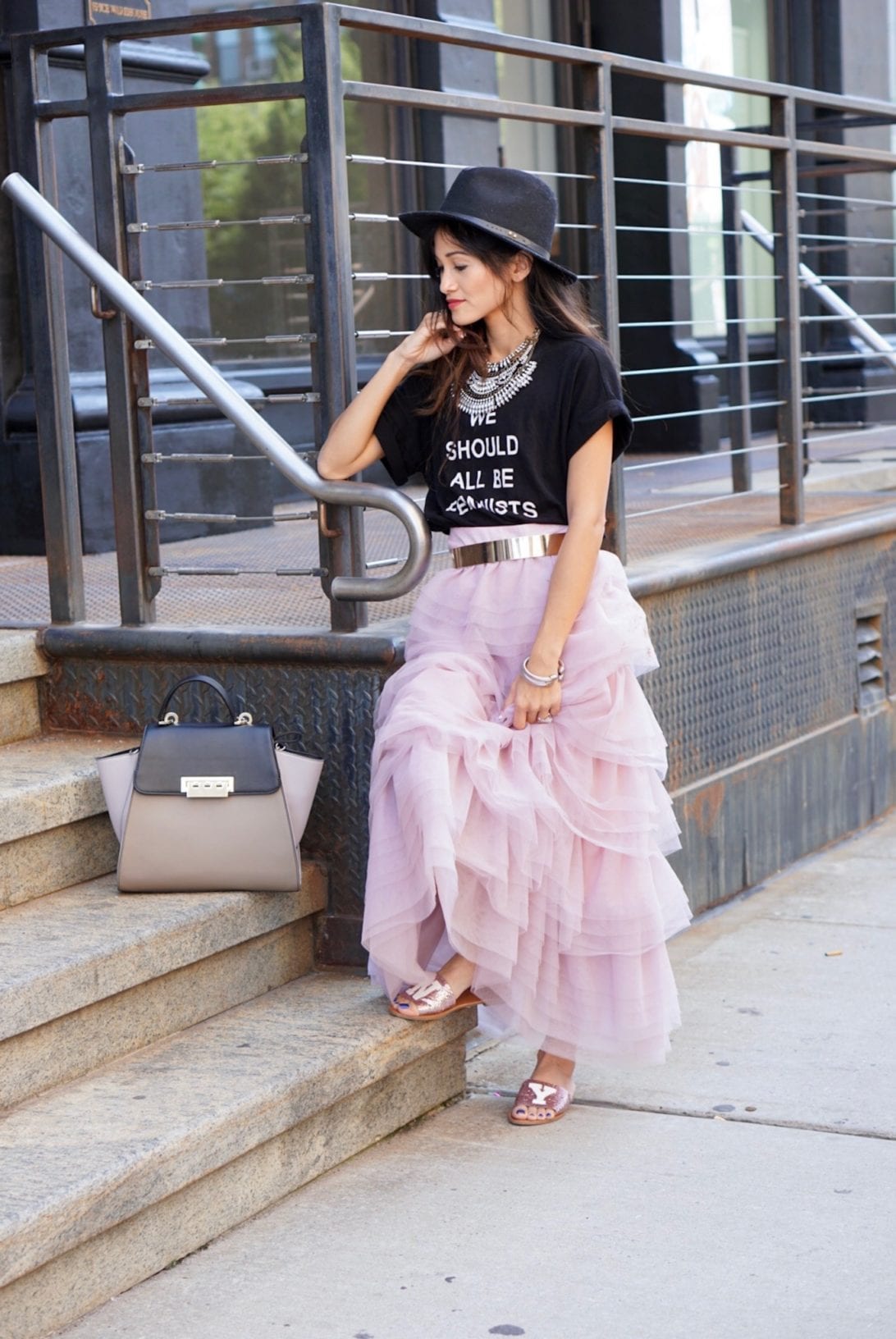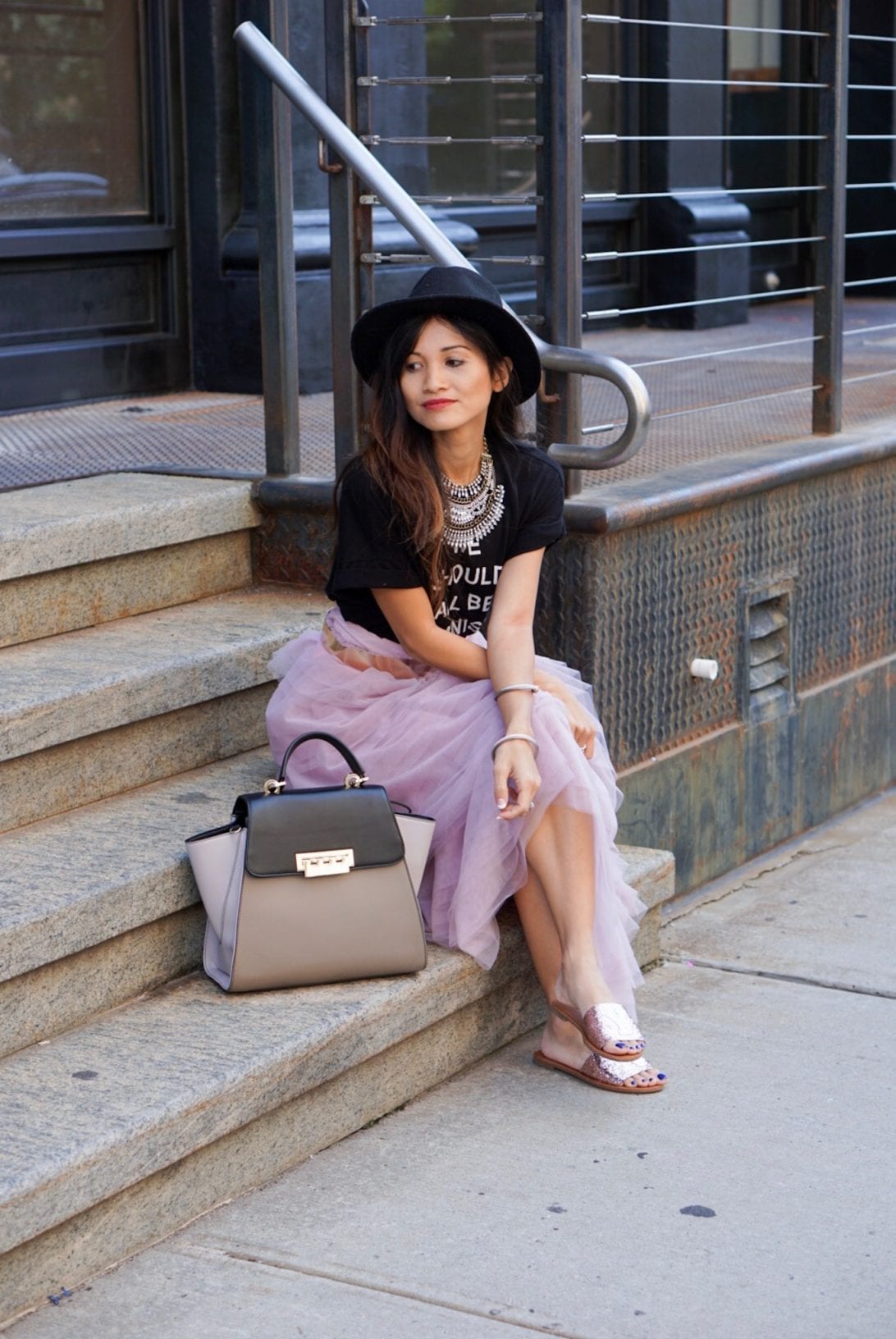 SHOP THIS LOOK:

I hope you enjoyed this look and my morning recap of day four at NYFW. Thank you for allowing me to share my heart. Being at NYFW and meeting so many amazing women has truly inspired me to use my voice to encourage conversation, community, and change to make this world a better place. Wednesday I will be sharing the second half of my day so stay tuned!
P.S. Subscribe for weekly newsletters so you never miss a single post!