FEATURES ON THIS POST:

Hi friends,
Hope you had a great weekend! With the New Year upon us I know there will be many of us who will be hitting the gym to hit their fitness goals. As a mom I love wearing fitness gear that I can also transition to day to day activities. Today on the blog I'm rounding up my favorite cold weather athleisure wear for the New Year that you can easily transition from home, to the gym, and out about in your daily activities. Check out my picks below and this fun pink workout outfit. Because who says you can't be fit and fabulous?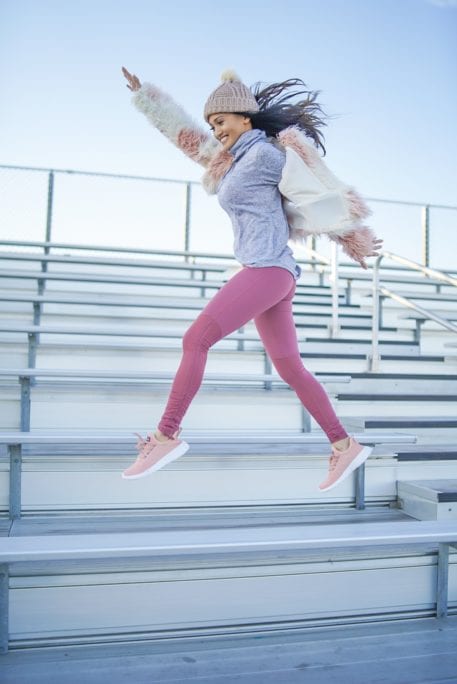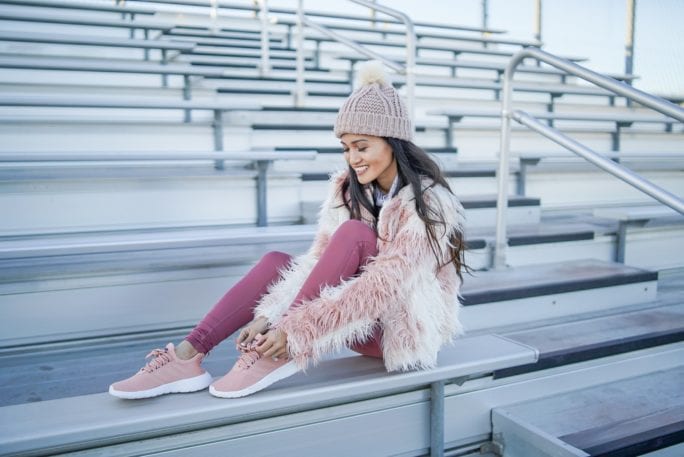 My Top Cold Weather Athleisure Wear For The New Year
Below I've rounded up my favorite athleisure wear pieces for cold weather. I recently bought this pullover and this puffer jacket to bring to Colorado with me this week. I can't stop wearing these workout leggings. They are so versatile because they look like leather leggings. Make sure to watch my video on Instagram for different ways to wear these leggings and how to transition them from the gym to the even dressing them up for work or a night out with friends! Also I can't get enough of this striped red workout set. They look like Adidas but are half the price! My cousin got me this cute t-shirt which I can't wait to wear. It is so me! Check out more of my favorite below!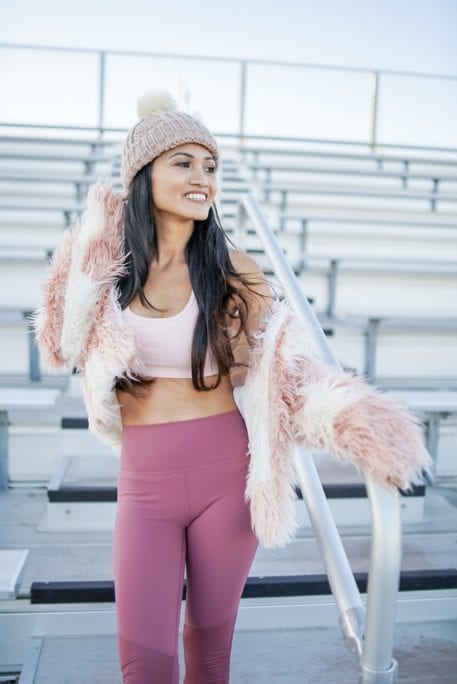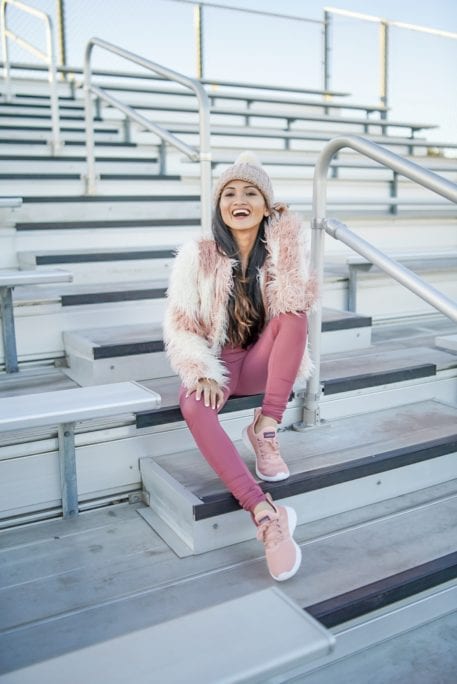 SHOP THIS POST:

I'm not much of a girly girl but I love this workout outfit. These pink Adidas sneakers are so popular and they are only $65! I wore this shaggy jacket for a dressier look here, but it's also a great way to dress up your athleisure wear in colder weather. I hope you enjoyed my top picks for cold weather athleisure wear. What were your top picks? Thanks for stopping by!
P.S. Subscribe for weekly newsletters so you never miss a single post!