FEATURED ON THIS POST:

Hi friends,
Hope you are having a great week! Today I wanted to share my favorite luxury/name brand purchases I made in 2018 that I honestly can't get enough of. If you are questioning whether it is worth the investment then you will want to check out this post. Plus I'm sharing this work wear chic outfit with one of my favorite "boss lady" shirt I purchase for under $20. Check out my nine top luxury purchases of 2018 below!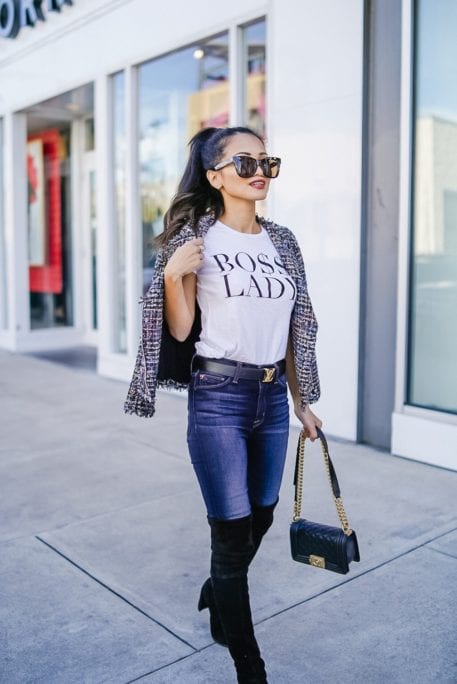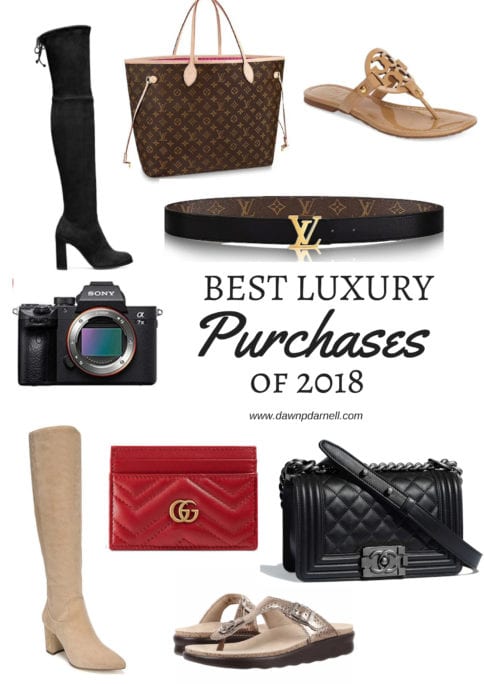 Top 9 Luxury Purchases of 2018
Stuart Weitzman Hiline boots – I've have the $100 Steve Madden boots, and the $150 Goodnight Macaroon boots, but nothing compares to the Stuart Weitzman boots. The fit is amazing especially if you are petite like me. You don't have to worry about it sliding down your leg, and the quality of the boot will last you for years. These are definitely an investment but you will wear them so much it'll be worth it. I loved them so much I have it in black and tan. I will probably end up getting the grey ones too to replace my Goodnight Macaroon boots.
– I got this for my 30th birthday and have used it more than any bag I have. I love to bring it when I travel and for everyday use. It is so versatile and can fit so much. As a mom it is perfect for my everyday use. I have had it for almost a year and it still looks brand new. Make sure to watch my to see how I prepped my bag to keep it looking new. If you are going to get a designer bag that you can use everyday, get this bag.
Tory Burch sandals – I never knew the hype of Tory Burch flats until I tried them myself. I am not a flip flop girl, but these Miller sandals are not your average "flip flop". They are actually comfortable and do not hurt your feet when you wear them for long period of time. I have the patent leather sandals and they still look brand new. The quality is worth it.
SAS Sandals – I got these sandals as part of a collaboration and I have worn them almost everyday in the summer. They are great everyday sandals that are so comfy too. They are also great to hike in. I took them on our trip to Tulum and they are seriously so durable and so comfy even after climbing the pyramids and getting them wet on the beach. Also they look so much better than Birkestock sandals. Definitely worth the investment. You will get your money's with.
Chanel Boy bag – This was my biggest splurge of the year and one of my dream bags. I love my small Chanel boy bag because it goes with everything. The size is perfect that it can be worn as a crossbody too! It is a classic Chanel bag, and one that will keep its resale value if I decide to sell it, which I won't because it is one of my favorite bags of all time.
Gucci Wallet – After getting the Chanel bag I realized I needed a small card holder wallet that I could easily transfer from my Chanel bag to my Louis Vuitton wristlet. This wallet was the perfect size and great for holding my ID, my cards, and some cash too.
Sony AIII – This year I finally upgraded to a full frame camera and I love it. I've been eyeing this one for awhile and I am so glad I took the plunge. After four years of blogging it was time for an upgrade. It really helps with travel photography too.
– This belt is probably one of the best purchases I've made. It is so versatile and can be worn with everything. Plus it's reversible! I'm wearing it in this post too!
Sam Edelman boots – This was a recent purchase but I wish it was sooner! If there are three boots a girl needs in her closet its an ankle boot, and over the knee boot, and these knee high boots. They literally go with everything. You can see how I styled it here and here.
SHOP POST: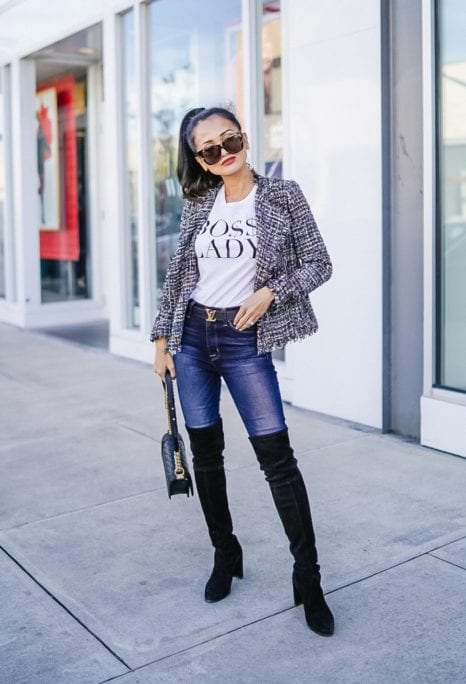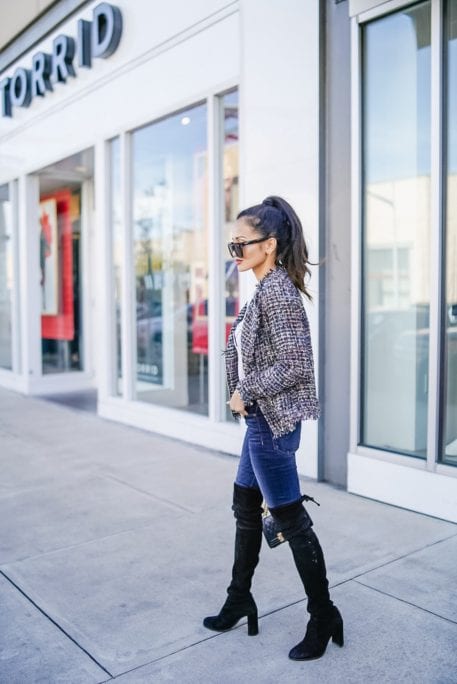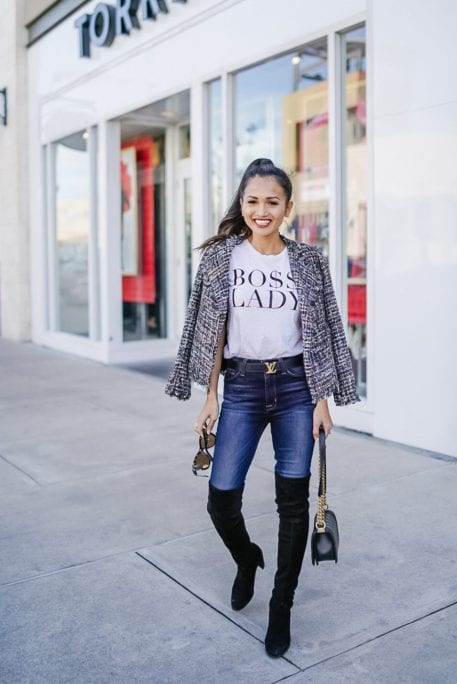 SHOP THIS POST:

I hope you enjoyed this complete review of my favorite luxury purchases from 2018.  Stay tuned for my newsletter where I'll be sharing the top beauty, under $50 fashion purchase and more from 2018. To get my newsletter make sure to subscribe to my blog. Thanks for stopping by!
P.S. Subscribe for weekly newsletters so you never miss a single post!