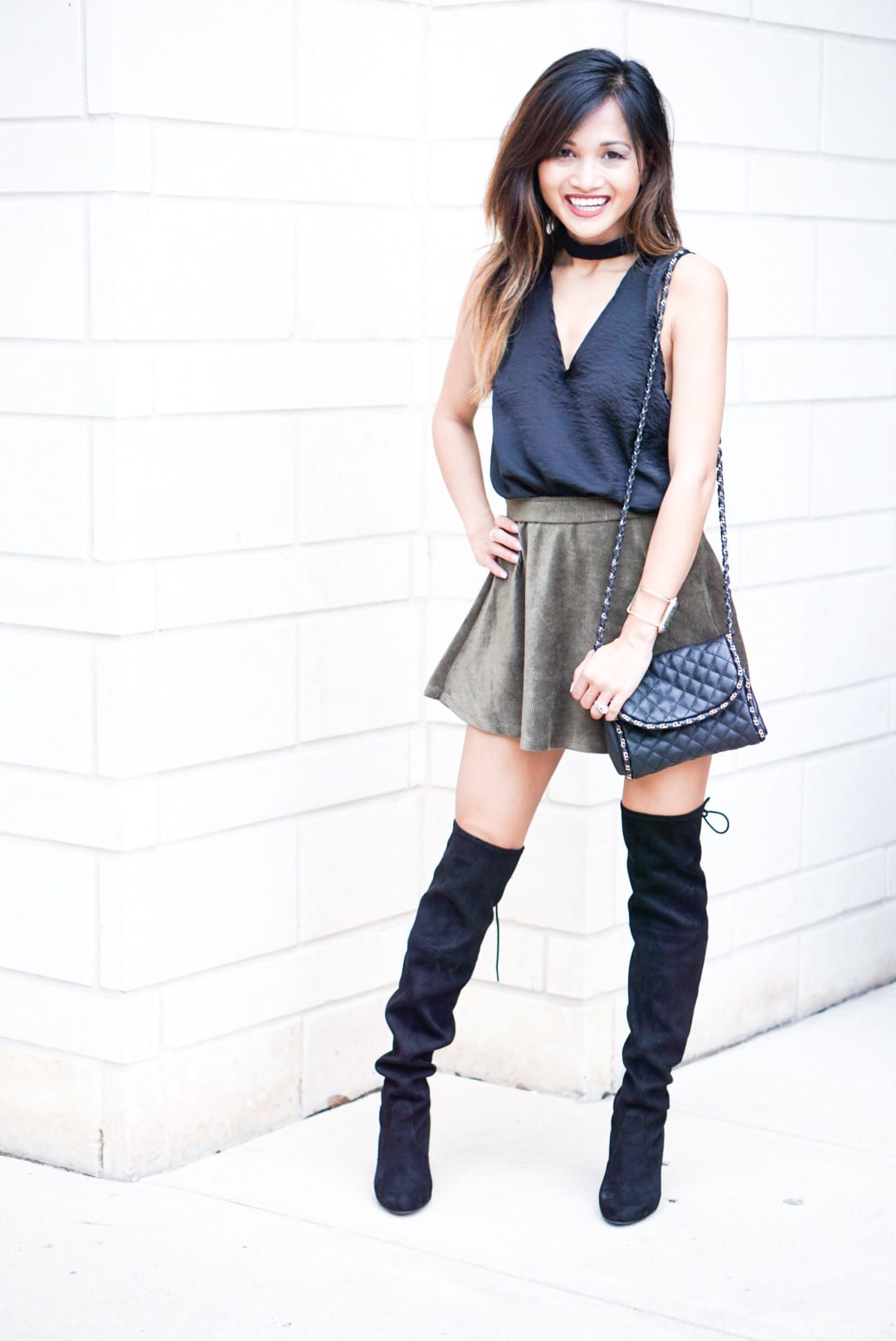 top| skirt| boots| purse| cuff

Hey guys, sorry I have been a little M.IA. this week. It's been a busy week with Jayden starting his first week of MDO, and I have been busy working on two major collaborations coming up next week. If you are following my Snapchat you might have gotten a sneak peak into my office collaboration. Stay tuned for my office space reveal next week. But back to a little flash back Friday. Last week little man, and I attended my blogger babe, Style the Girl',s first blogger event with Wink By Erika at the Bevello. It was a fun and very sweet and stylish event. We had so much fun mingling with other Houston Bloggers, and the sweets were amazing! Jayden and I could't get enough! For the event I wore this fall inspired outfit with my favorite thigh high boots which I also wore in this previous post, and this adorable corduroy mini skirt I bought for less than $10! Check out my full outfit details below: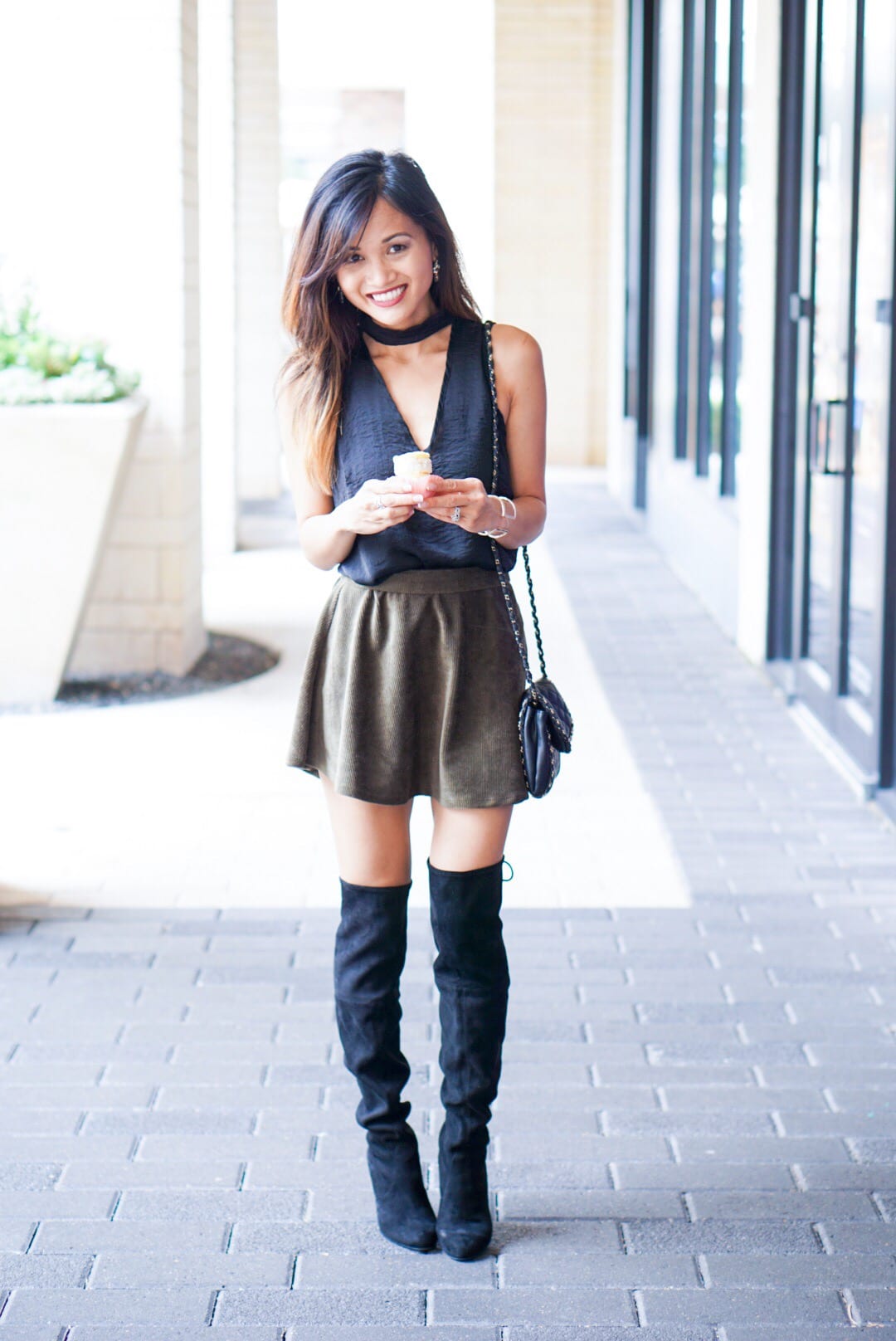 SIGN UP FOR LIKETOKNOW.IT TO SHOP THE REST OF THIS LOOK:

I hope you enjoyed this look! And if you love it feel free to Pin it on your boards and follow me on Pinterest for more summer style inspiration. Also, don't forget to follow my Snapchat @dawnpwinston and subscribe for the latest. Thanks for following along!