Thank you La Table Houston for hosting us for brunch.  As always all thoughts and opinions are mine alone. Thank you for supporting those who support this blog.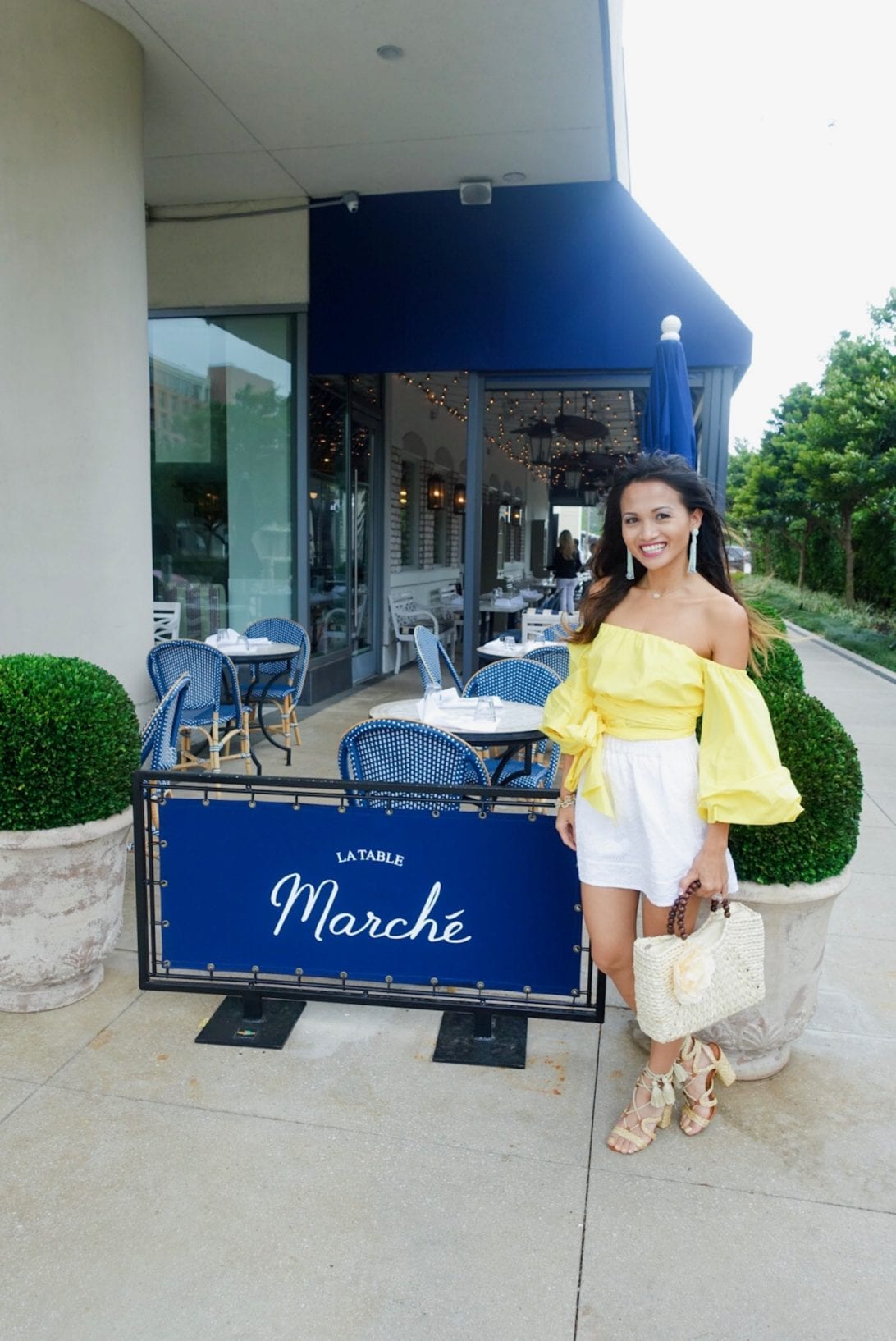 This past weekend I hosted a blogger brunch at the La Table Houston with my  favorite boss babes. La Table is a French inspired restaurant that has four different dinning experience in one. For our event we chose to have a casual dining experience at Marche in the outdoor patio. The French inspired decor and menu is a blogger brunch dream. We were served a tasting menu that incorporated Marche's new seasonal menu features lighter fare including new vegan and vegetarian options. Everything was absolutely beautiful and delicious. Check out more of the brunch at La Table and details of my spring inspired brunch outfit below.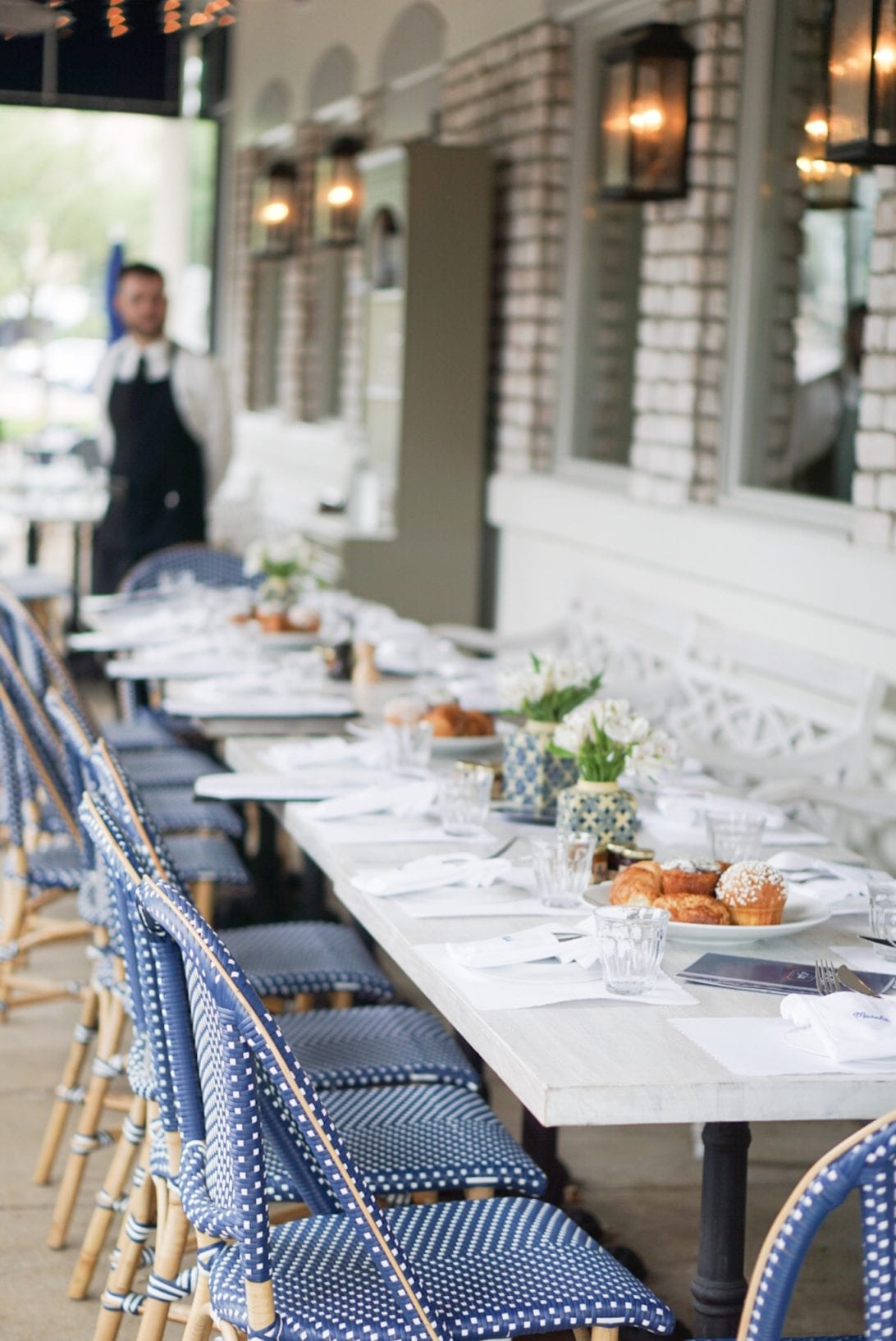 How beautiful is their outdoor patio seating?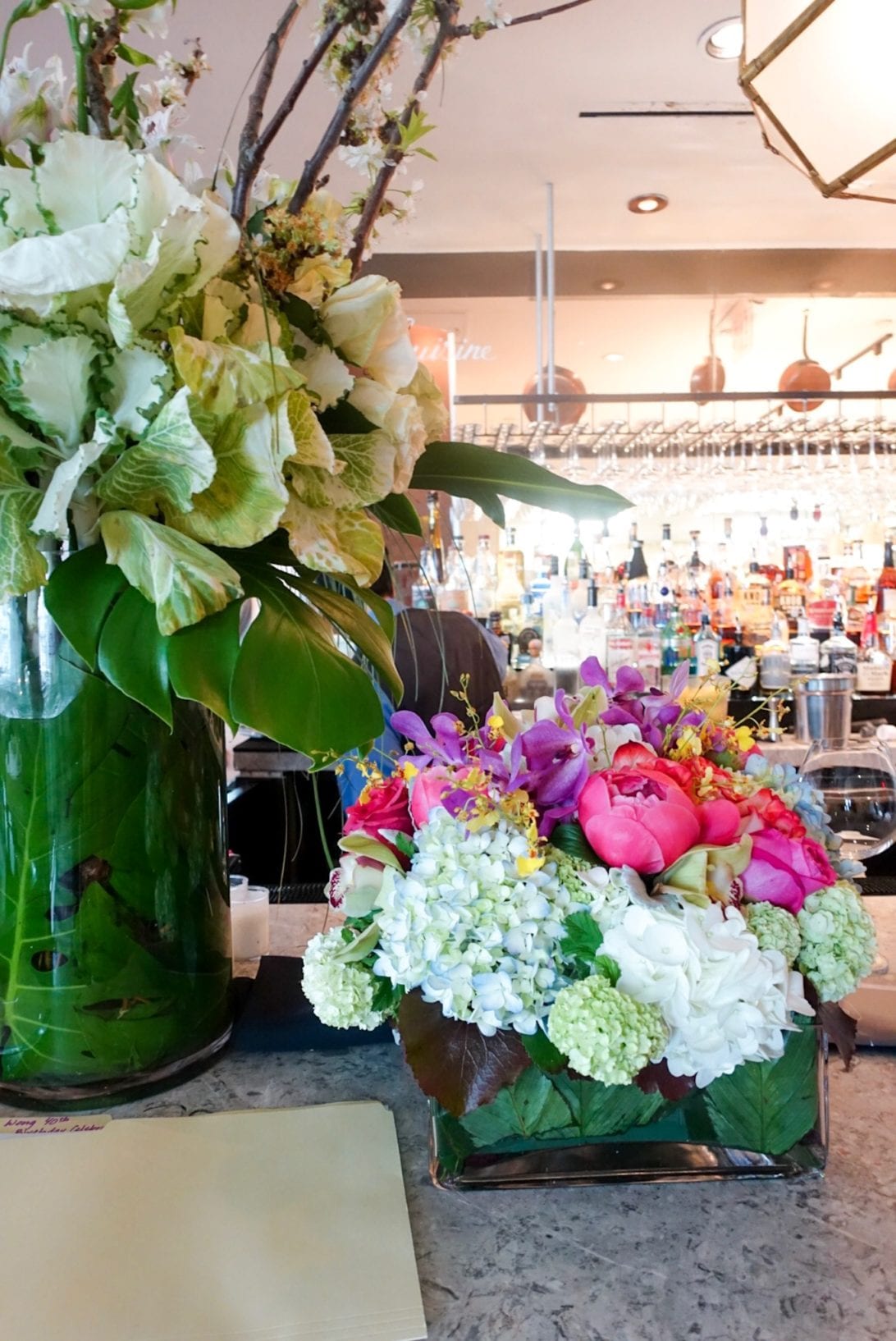 The upstairs bar area had these gorgeous flowers. And below is the a savory coffee and bakery where you can get your fair share of sweets and treats.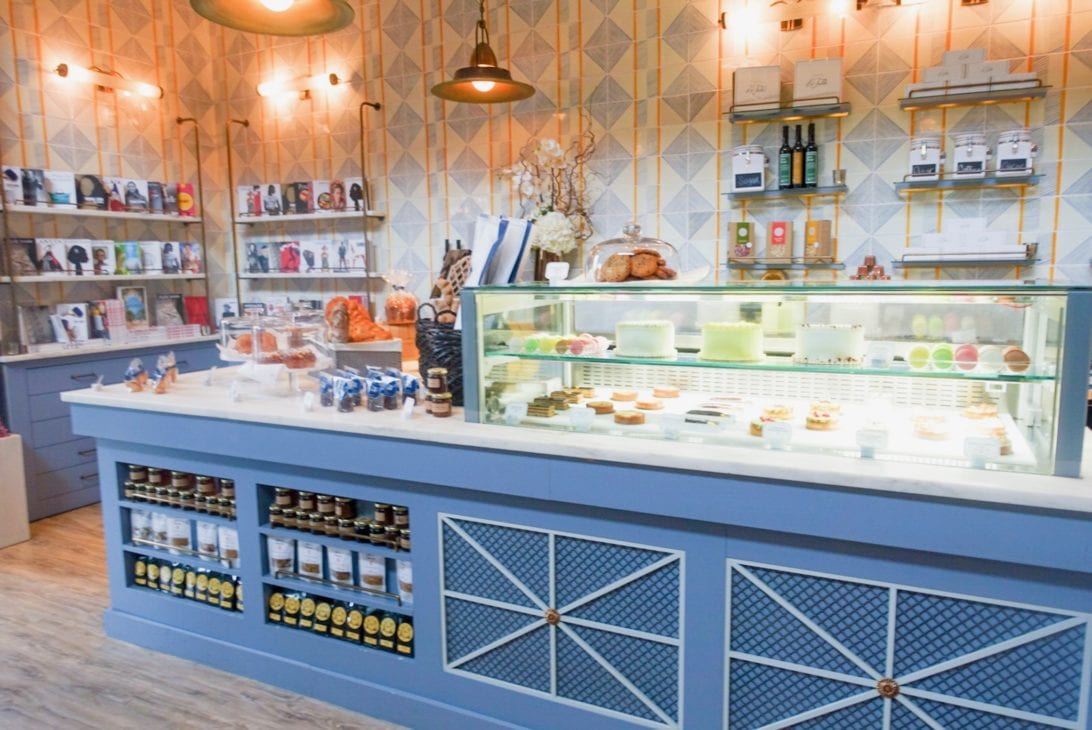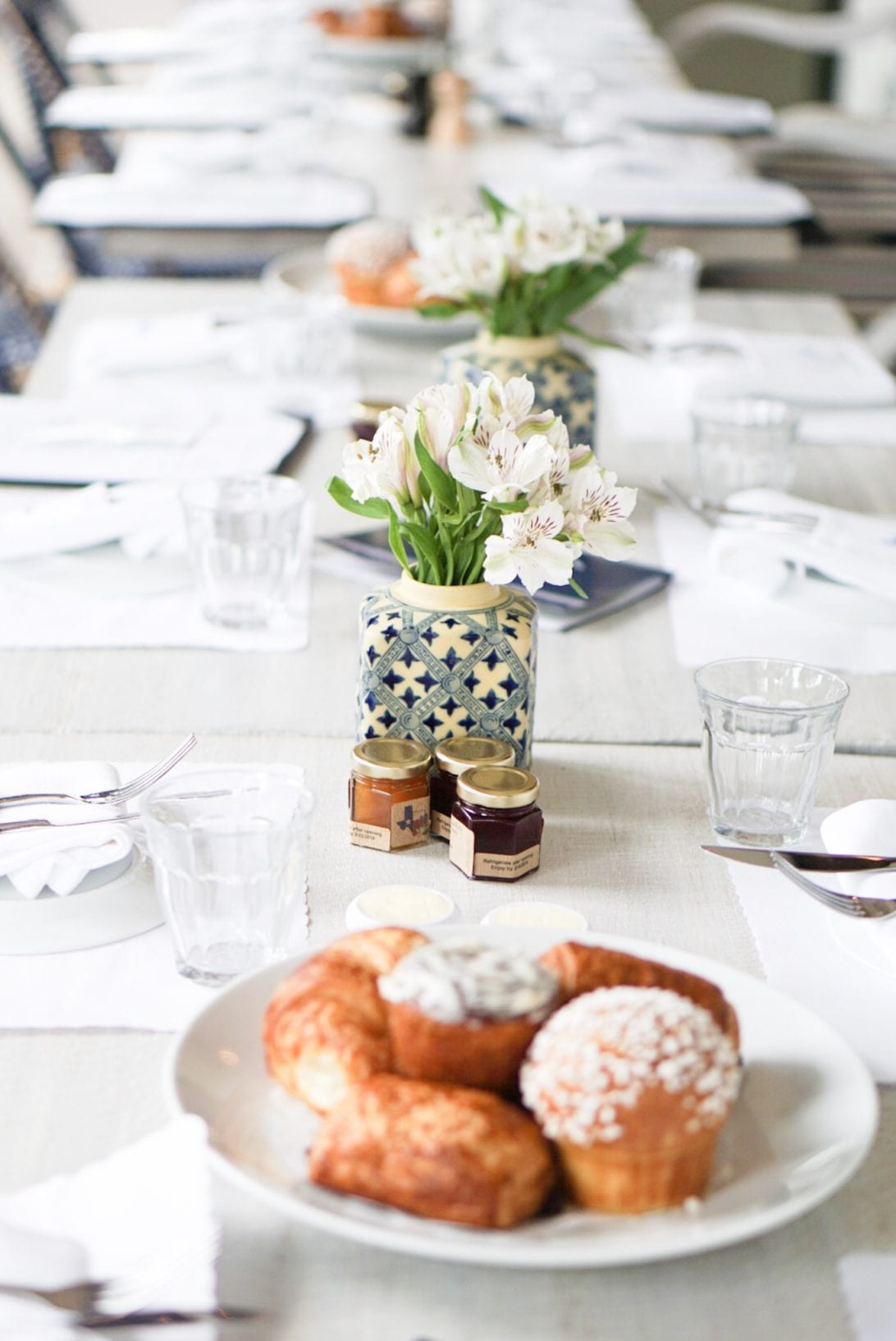 Our beautiful table setting for our brunch. The croissants and rolls with the preserves were absolutely delicious.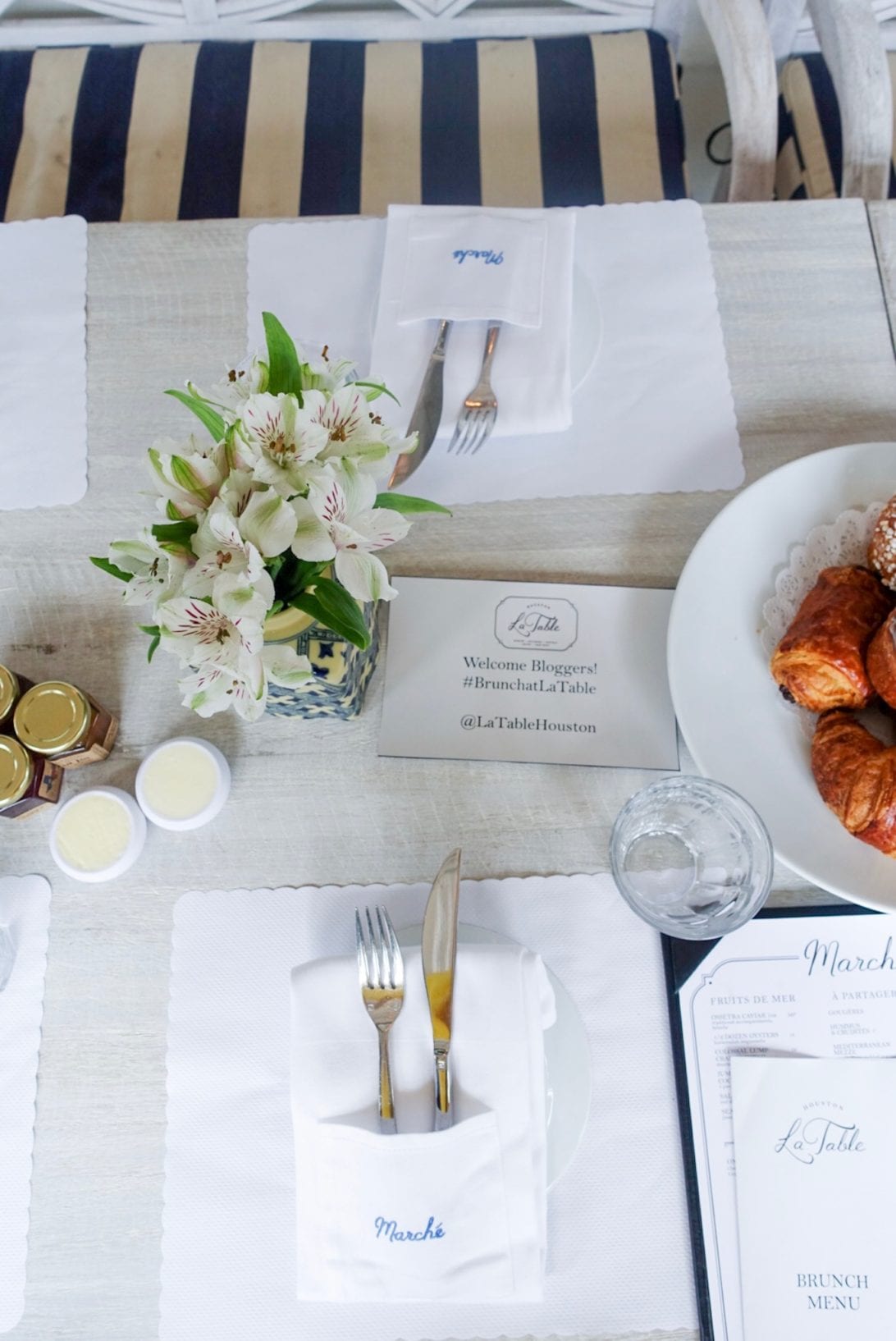 TASTING MENU
Basket of pastries, jams & butters
Mediterranean Mezze
Tuna Flatbread
Tomato & Mozzarella Flatbread
Beet Salad
Quinoa Kale Salad
Avocado & Cucumber Salad
Sweet Pea Ravioli
Brioche French Toast
Assorted Fresh Fruit
Guests can now customize any salad with the following protein selections: steak, chicken, salmon, shrimp, tuna, crab, spicy tofu, and avocado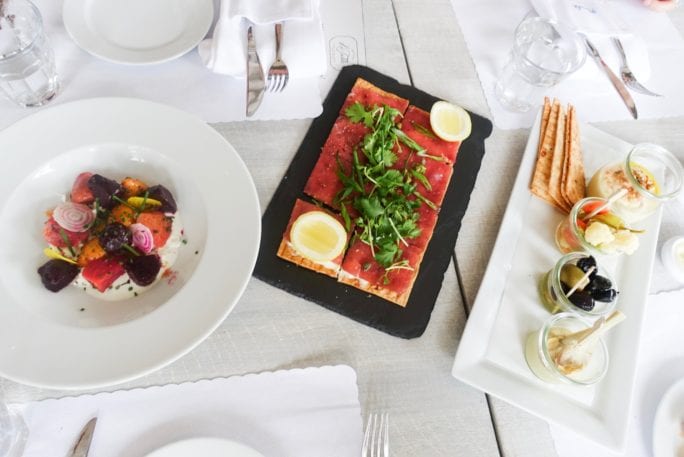 Everything was so fresh, light, and delicious.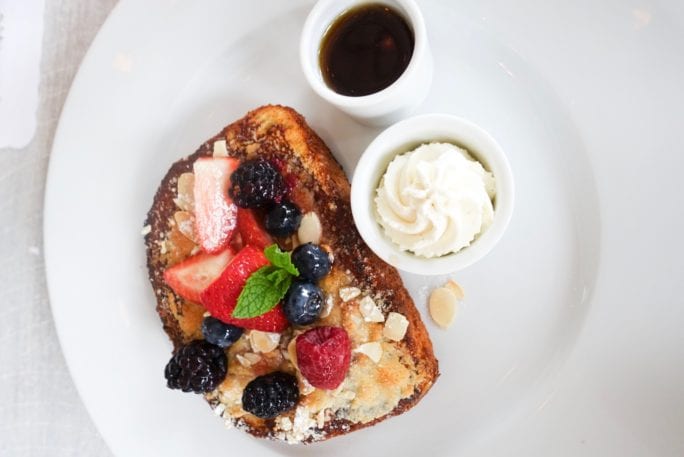 This Brioche French Toast was to die for. I could seriously eat this every day. How beautiful were all my guest to this brunch. They seriously are the sweetest, and most hard working women I know.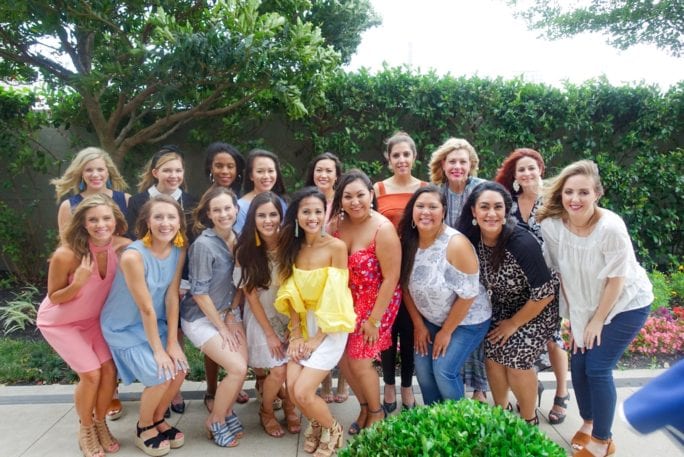 OUTFIT DETAILS: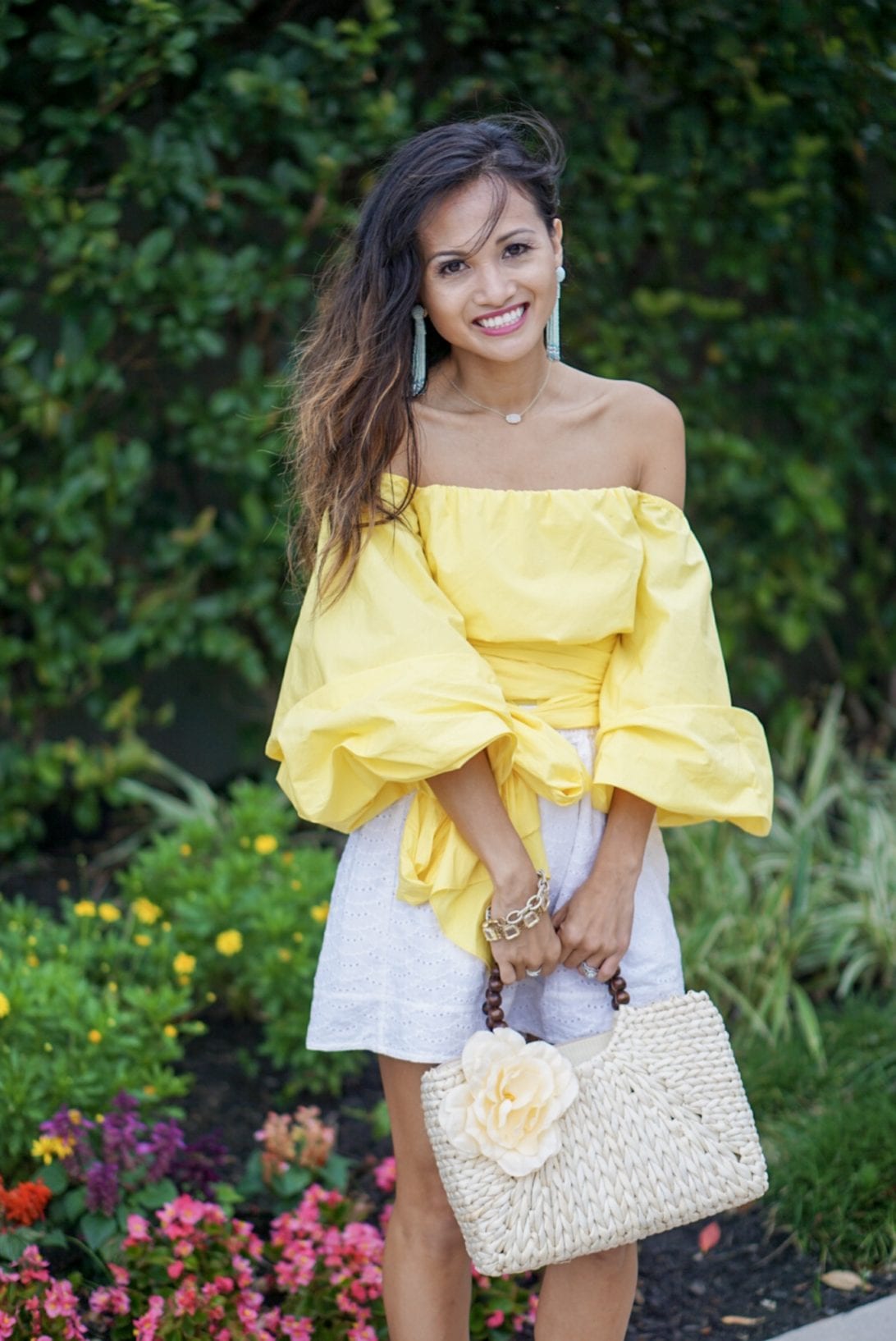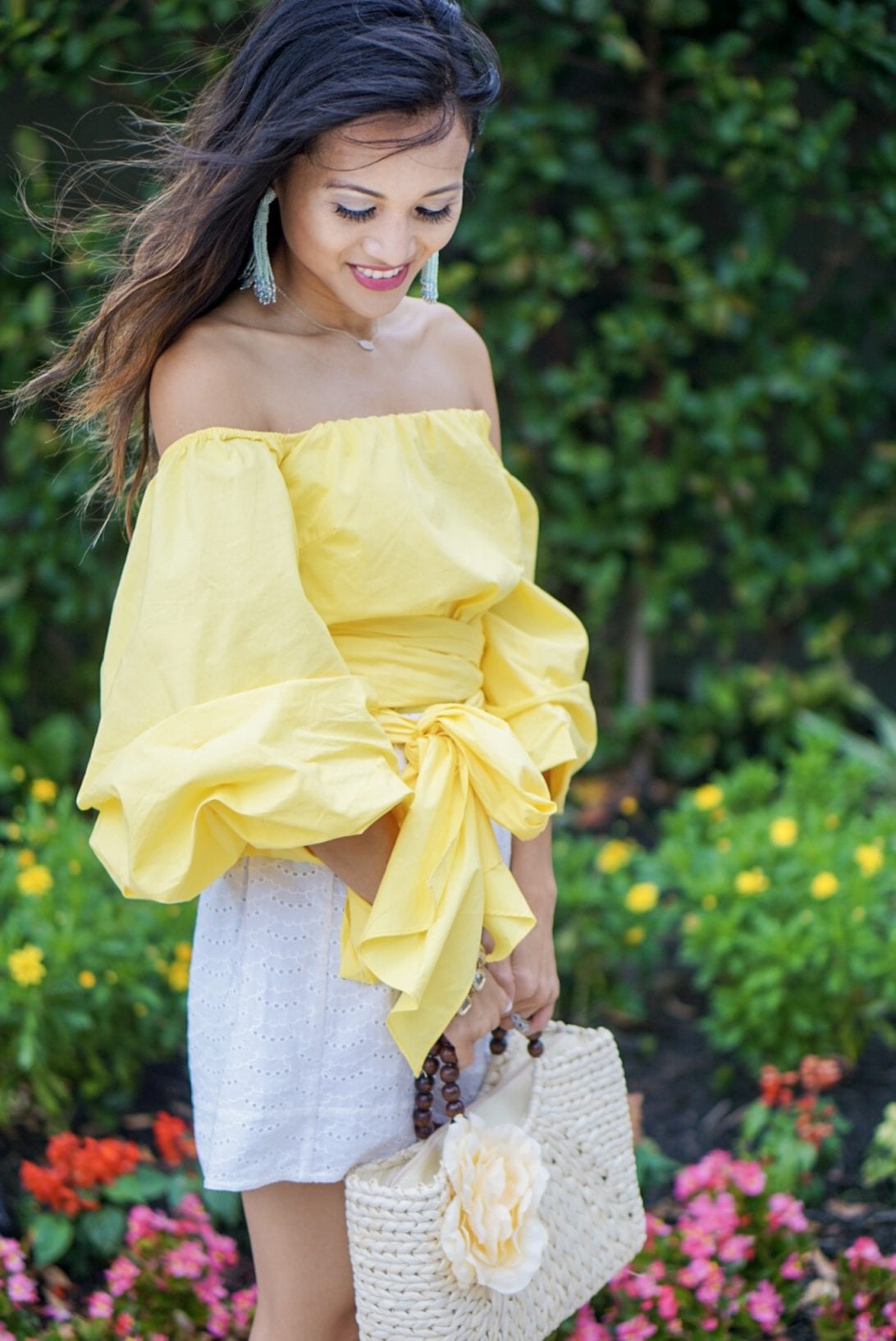 For my outfit I wore this adorable off the shoulder bow puff sleeve blouse from Blush and Stone Boutique. I can't get enough of all the bow details from this boutique. Check out this top from a previous look here. The woven lace-up blog heels are also from Blush and Stone Boutique and are selling fast. They are one of the hottest heels for summer, and selling fast. There are only a couple of sizes left. You can find them here and here for a little more.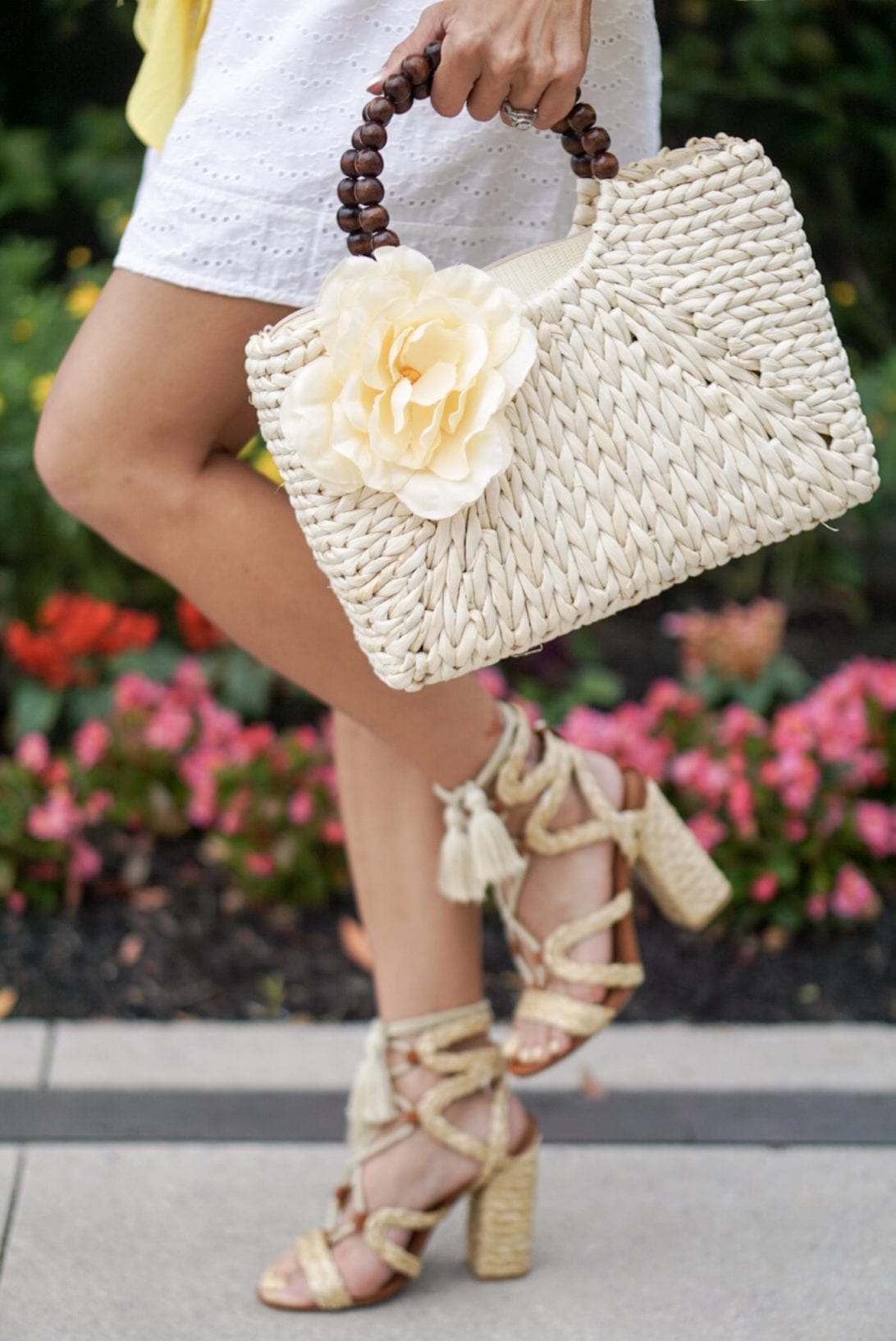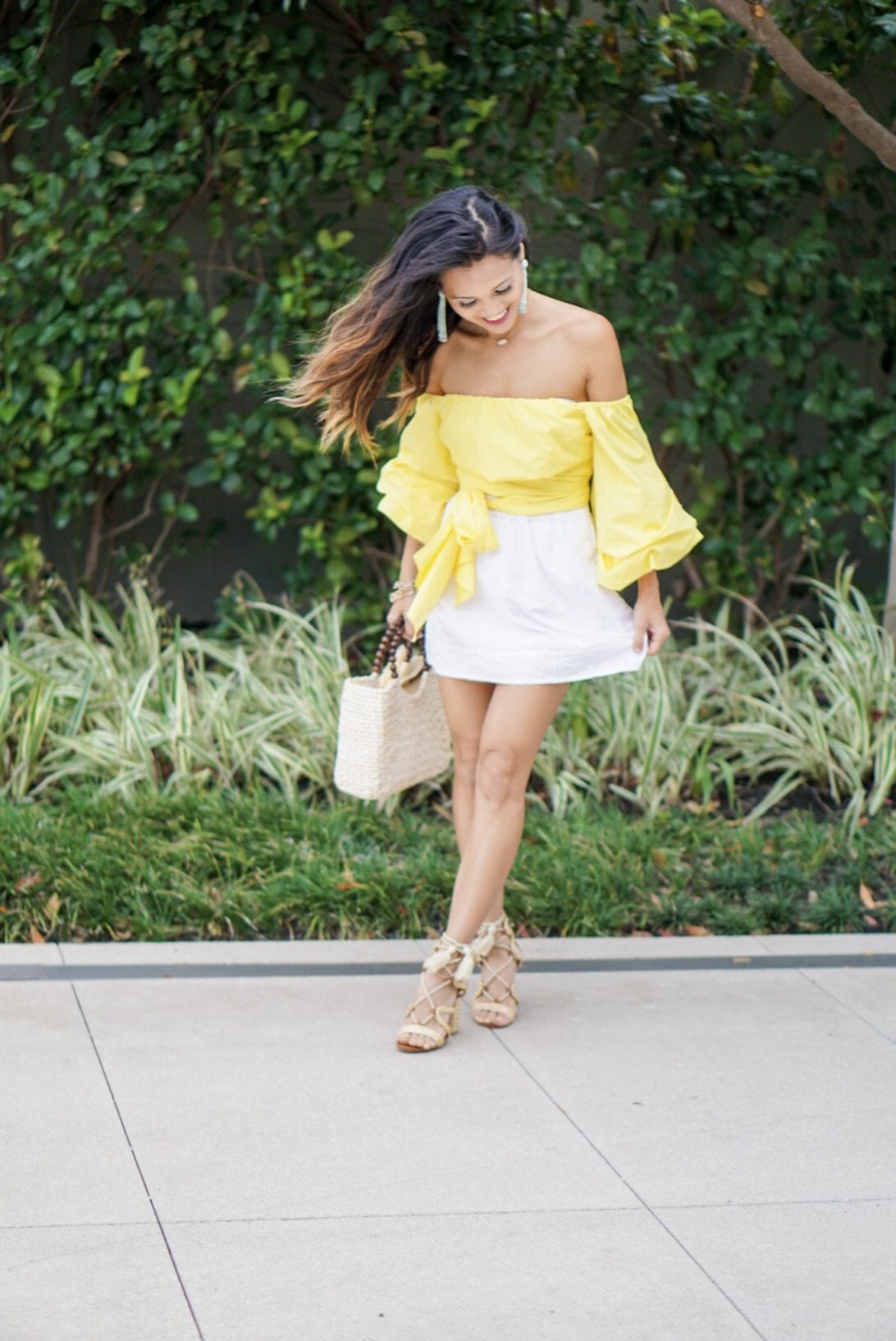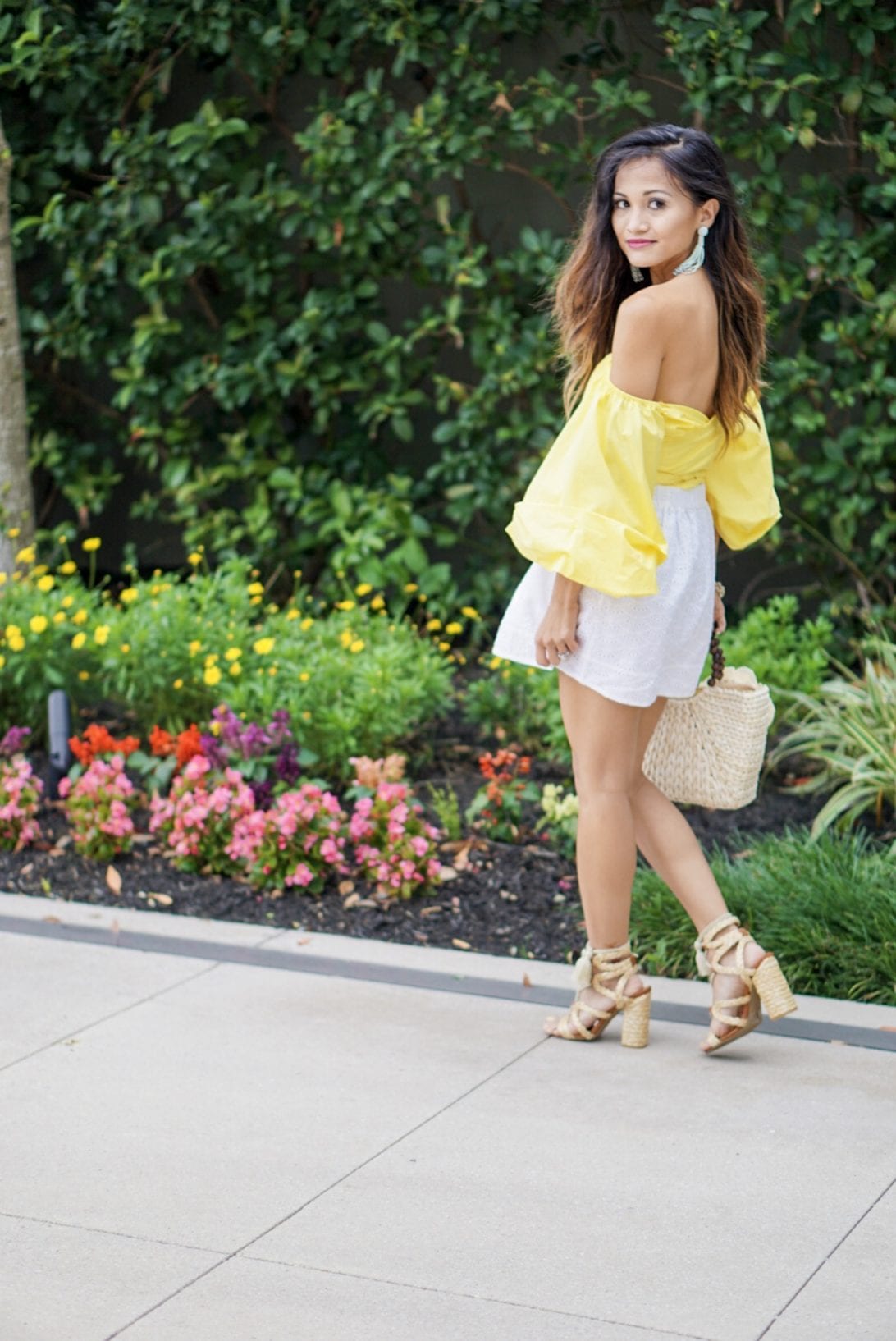 SHOP THE LOOK HERE:

So if you've never been to  La Table Houston, I highly recommend it. It is one of my new favorite places for brunch. Check out some of my other favorites here. La Table also has live band entertainment on Marche patio every Thursday from 6:30 pm – 9:30 pm and Friday/Saturday from 6:30 pm-10:30 pm. And if you don't already have plans for Mother's Day, they have a Grand Brunch Buffet for Mother's Day with family style dishes. and pastry corner with desserts including a chocolate fountain. Now that sounds absolutely delicious!
P.S. Subscribe for weekly newsletters so you never miss a single post!