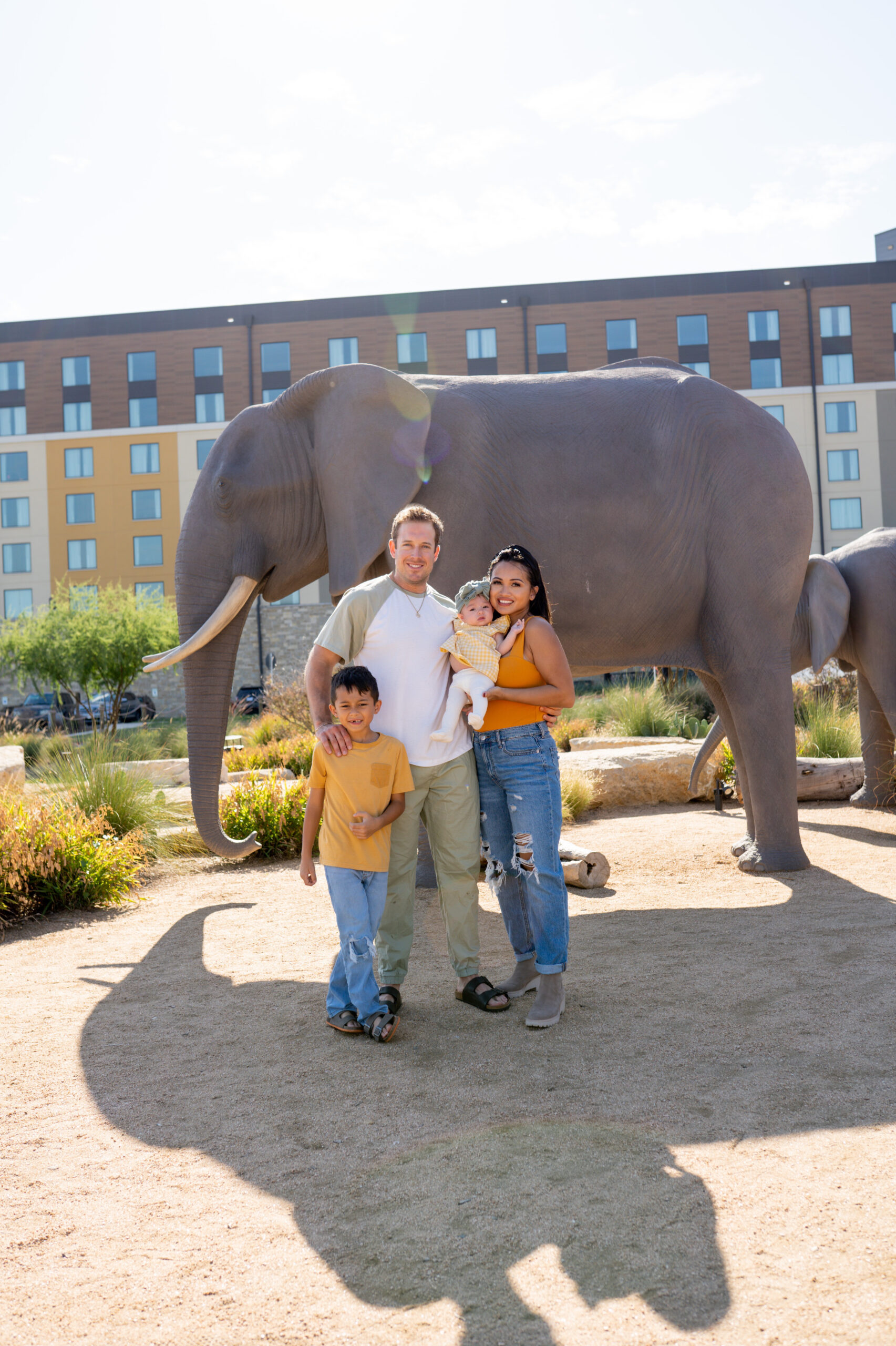 Hi friends,
Hope you are having a great week! Today I wanted to share with you our recent trip to the Kalahari resort as a family of four. We have been going here almost every year with Jayden since they opened in Texas several years ago, and we love it! It's only a couple hours from Houston so it makes for a fun road trip for the family. We always stay two nights and three days so we can make the most of the Kalahari has to offer. Check out more of our trip below!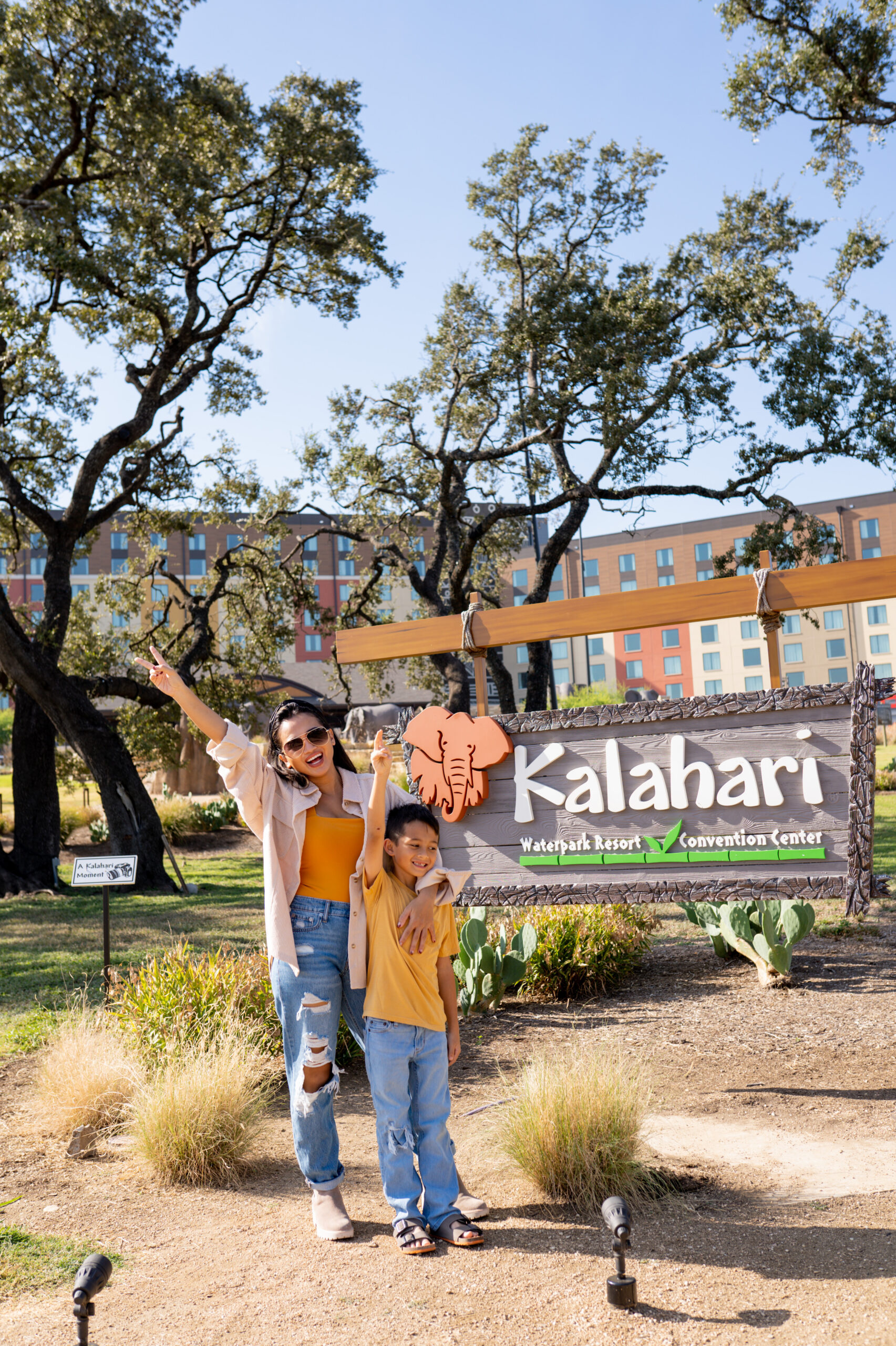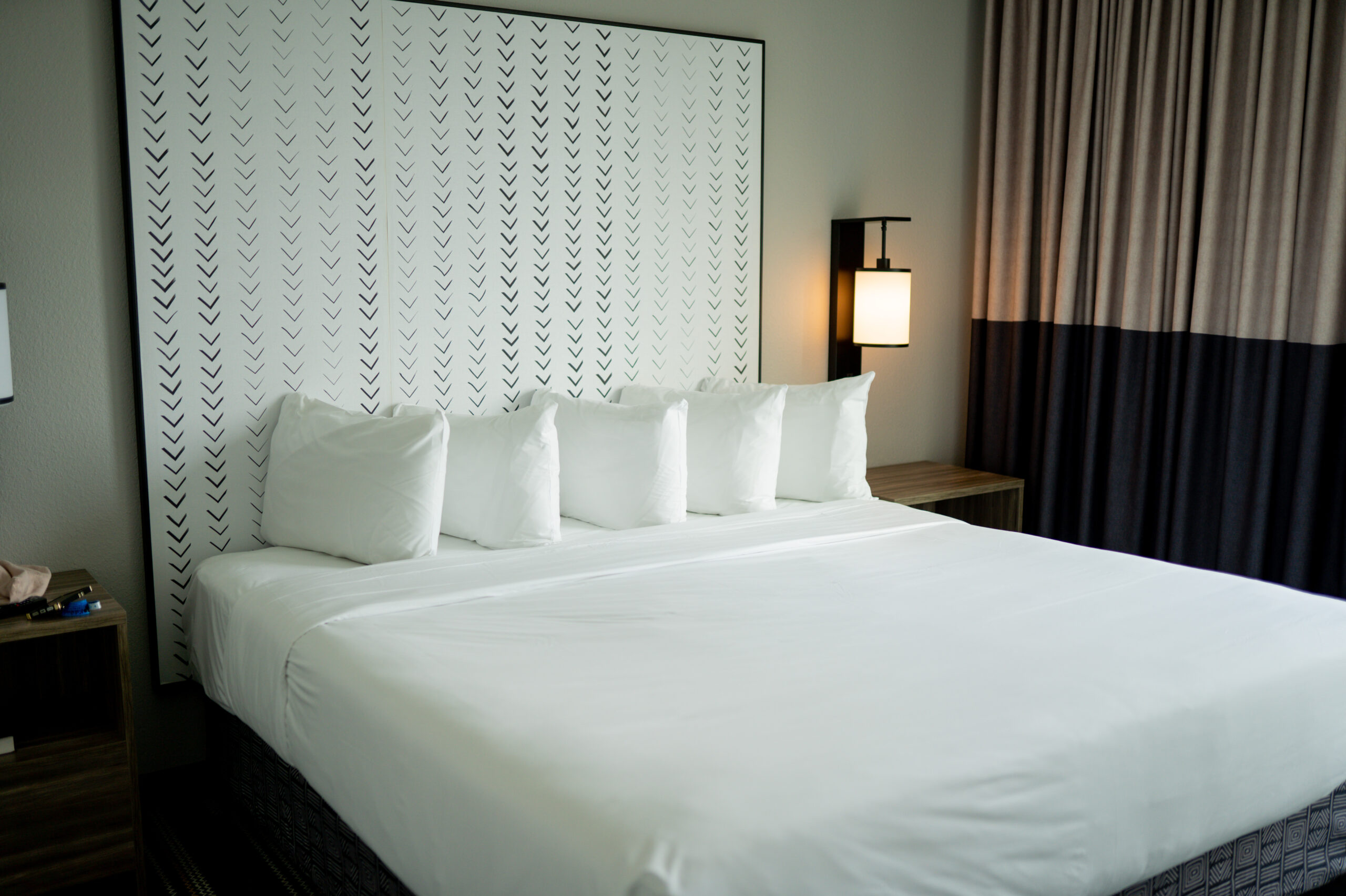 WHERE WE STAYED:
For our stay we stayed in the two bedroom family suite which was great so the kids had their own room. They provided a pack n play for Ella to sleep in and she slept so good during her stay. I was honestly worried how she would be sleeping away from her own crib for the first time, but she did great. Of course Jayden loved having a separate room too and getting to share with his sissy. Our room came with our own separate bathrooms, as well as a living area and a kitchenette with a microwave and refrigerator. It had everything we needed for our visit. Plus if you forgot anything the Kalahari has a little convenience store where you can get waters, toiletries, ect! And they even have their own Starbucks! Below was our view of the outdoor water park section.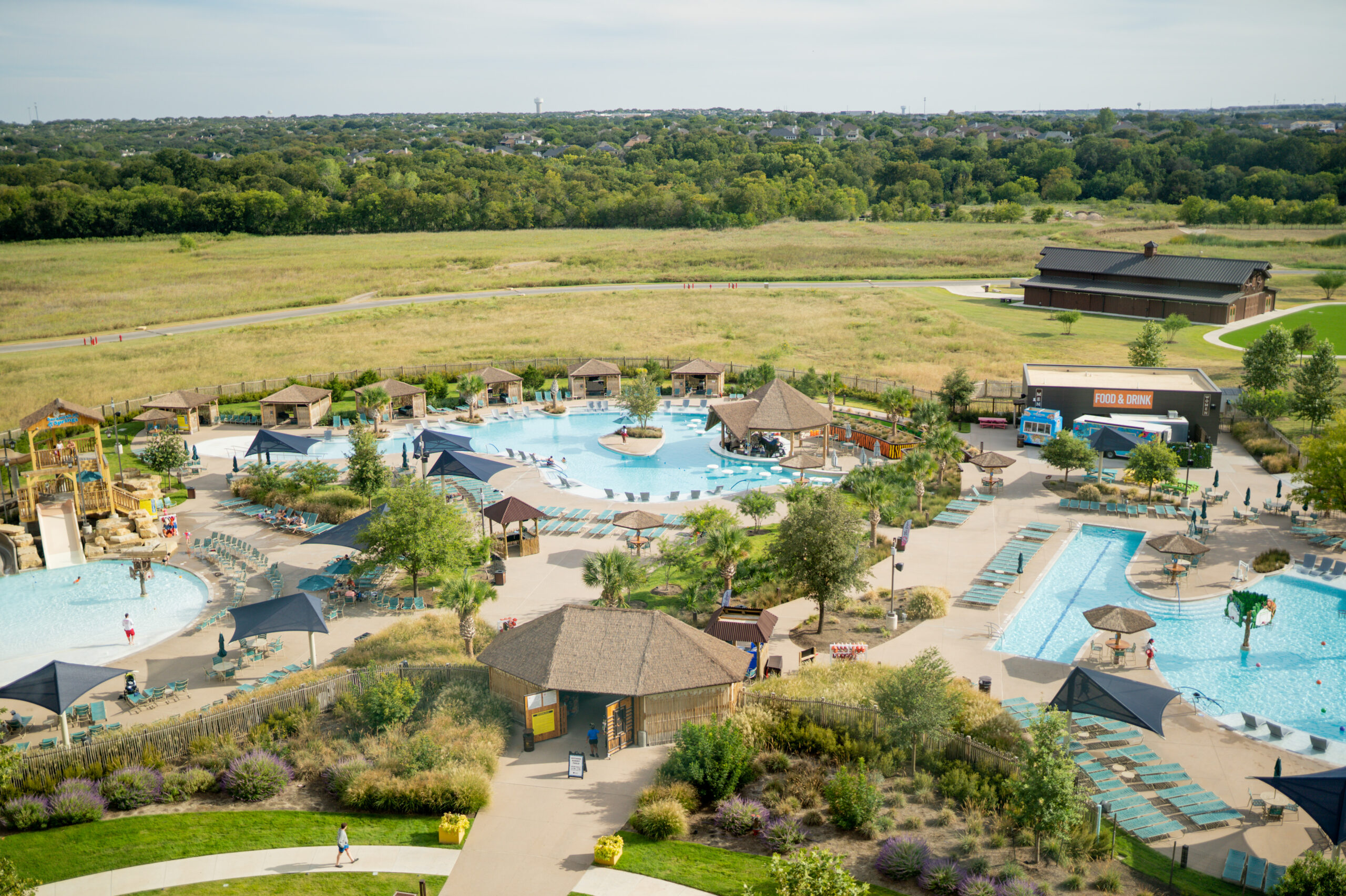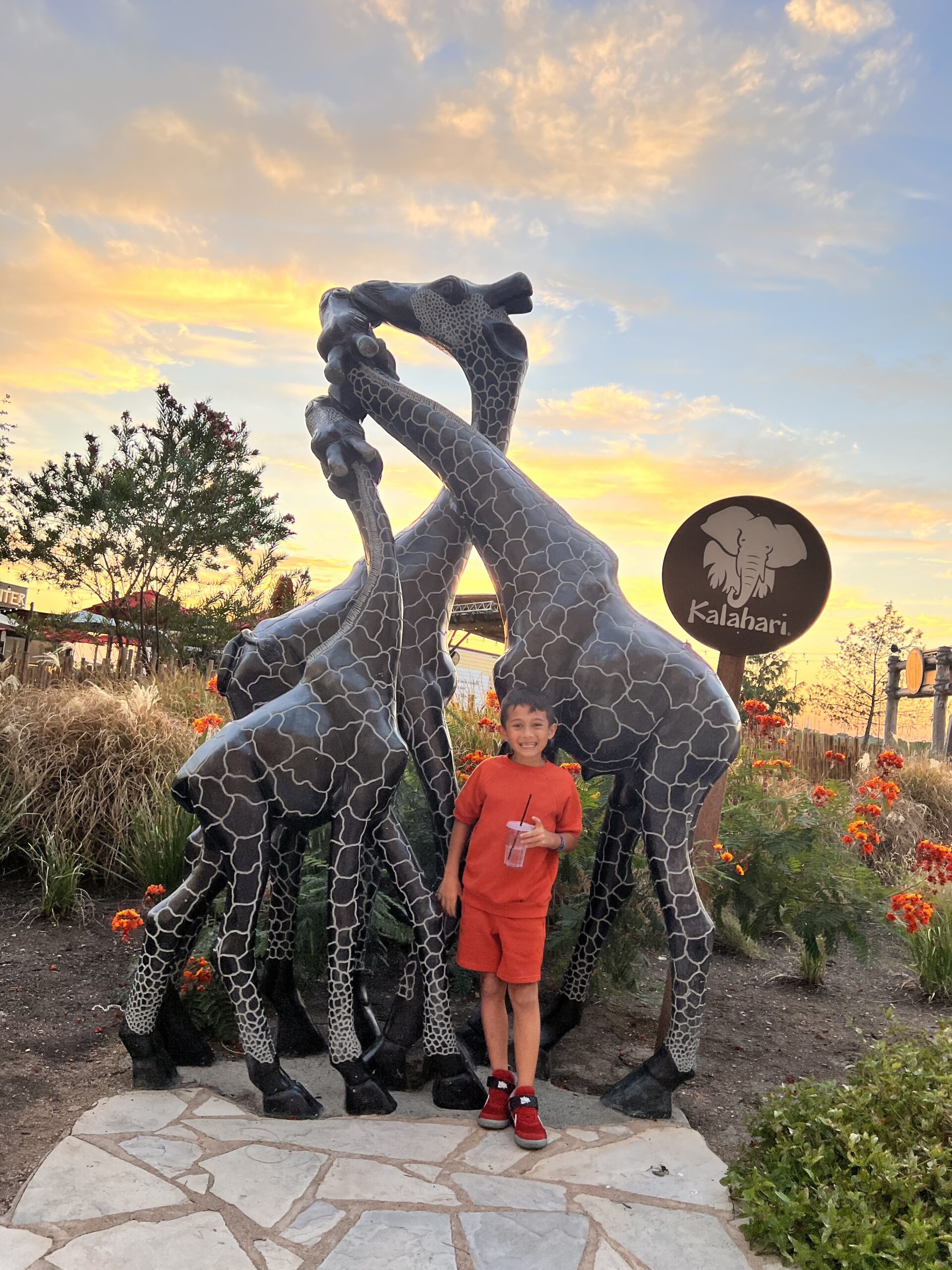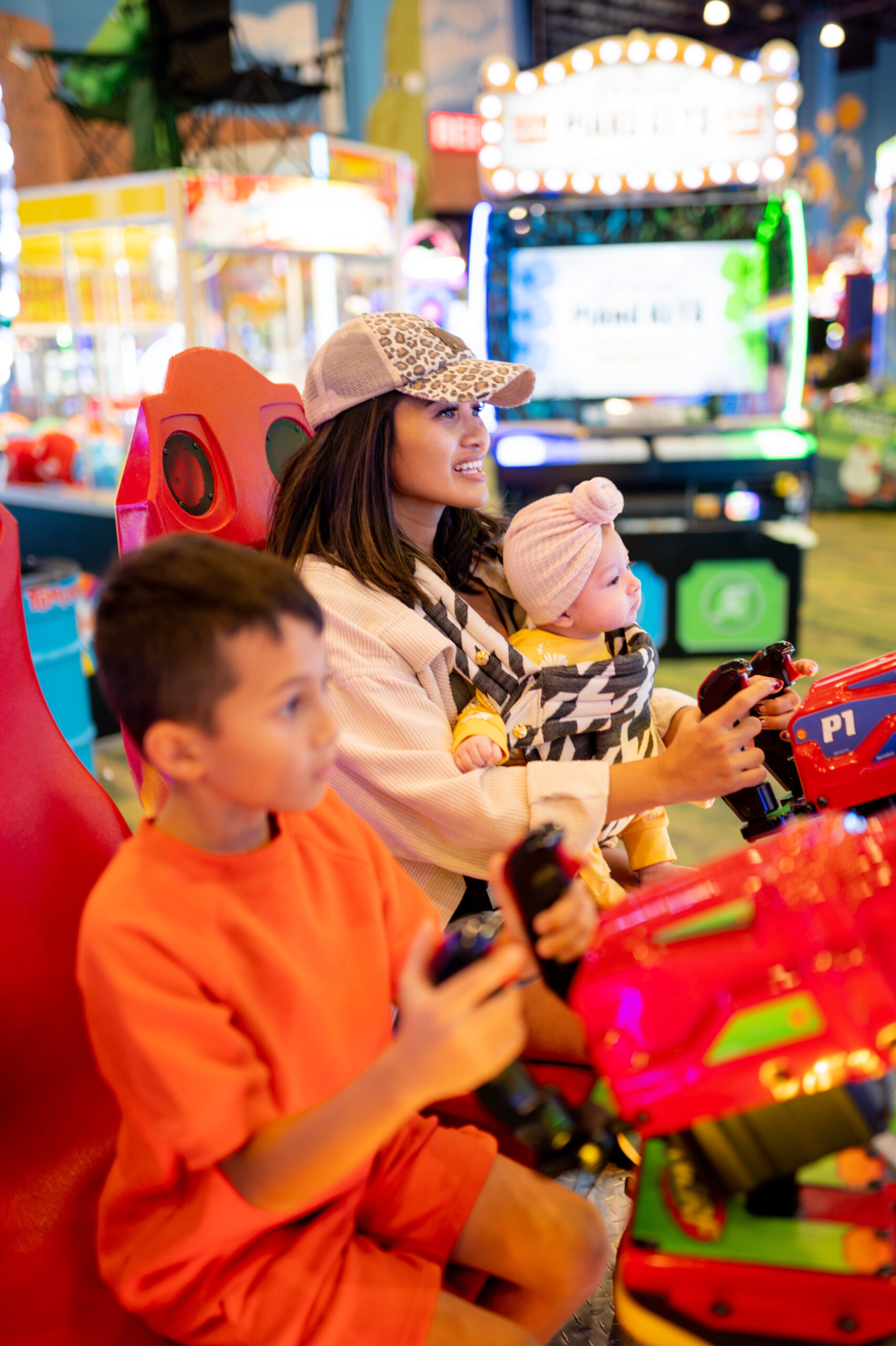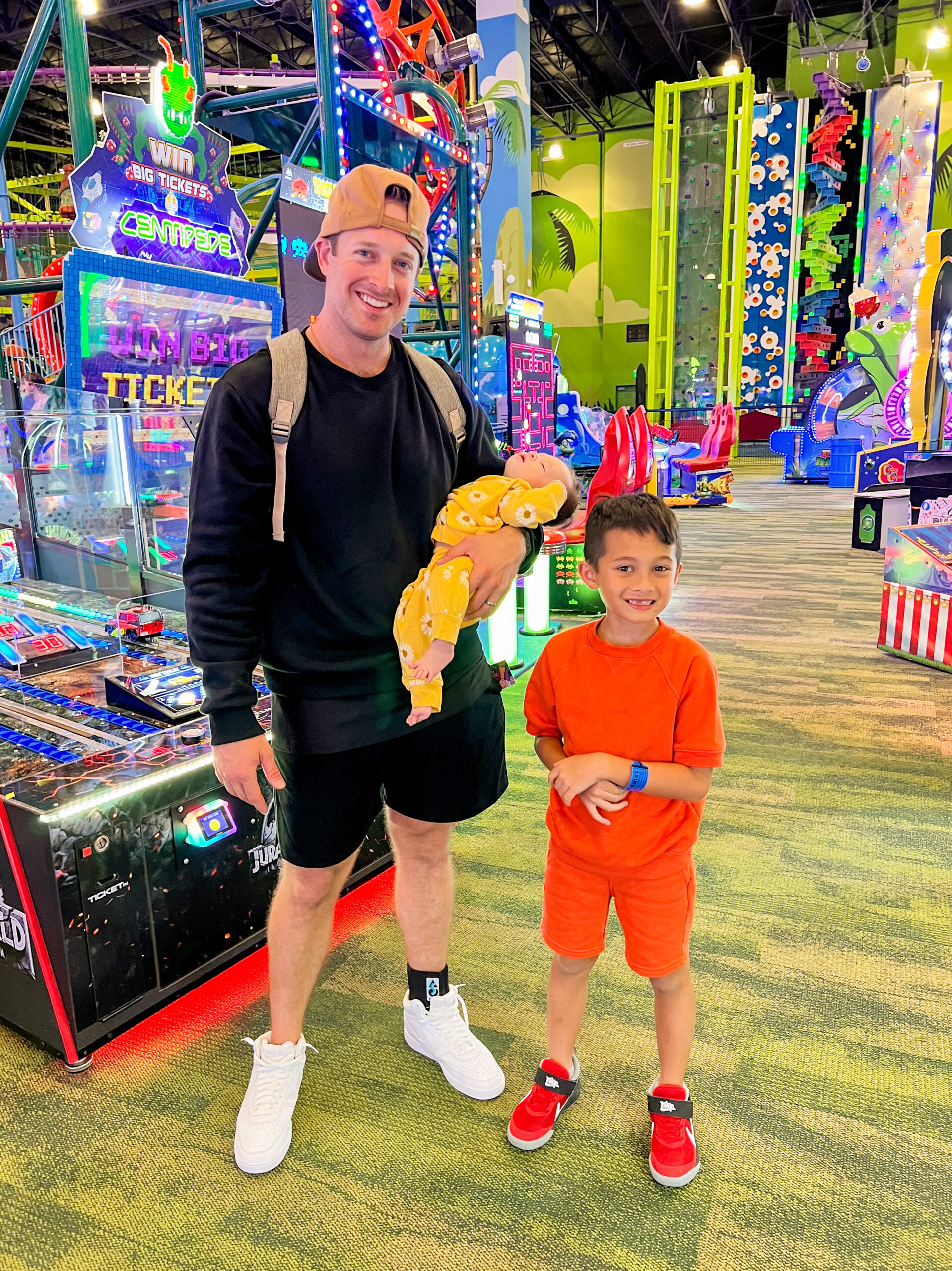 WHAT TO DO:
There is so much to do at the Kalahari Resort. Check out the full list here. Below are some of our favorites!
Play Games at Tom Foolery Arcades. They also have laser tag, rock climbing wall, and a rope course!
Bowling at B-Lux Bowling
Indoor and Outdoor waterpark. They even have an adult only version too!
Going to the Spa – yes mom's they have a spa at the resort. It was a great way for me to relax and take time away for myself.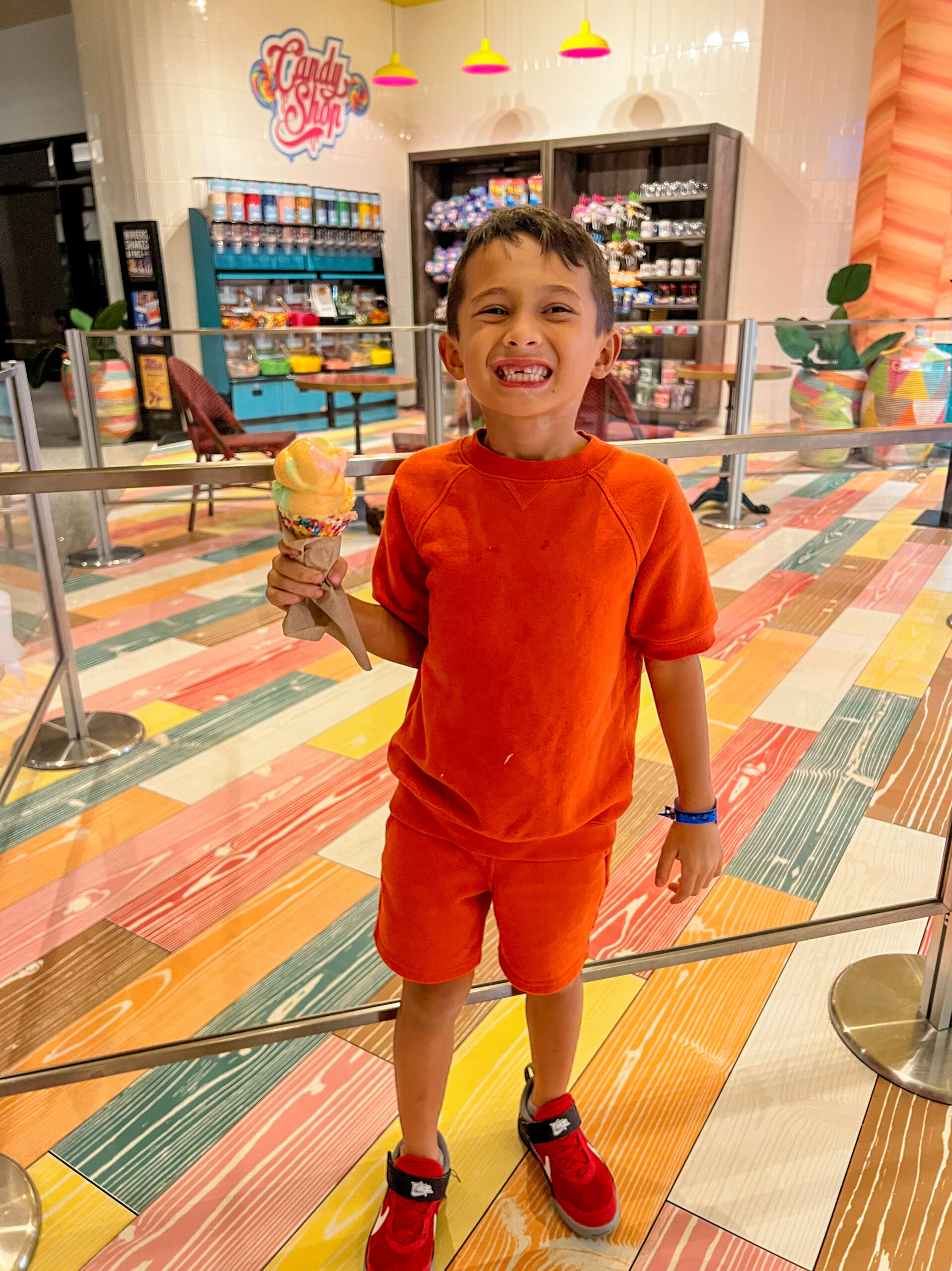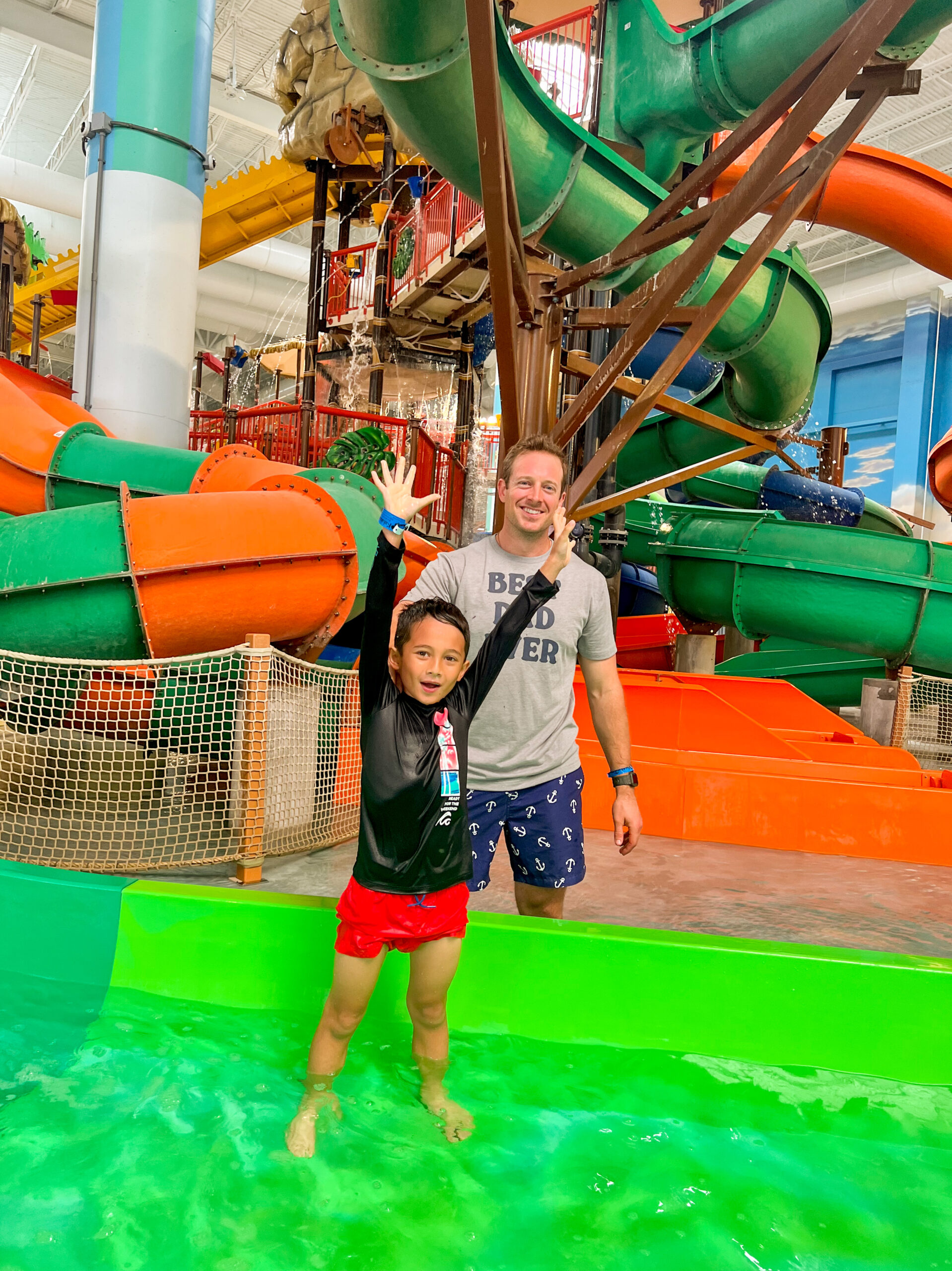 WHERE TO EAT:
There are several different dining options to choose from at the Kalahari. From Italian, Mexican, to even a high end steak house, there is something for everyone. Every time we go we always make sure to go to the Great Kangaroo Marketplace for breakfast. They always have great options for the whole family! You never have to leave the Kalahari resort because everything is right at the resort with so many great options for the whole family. We love it!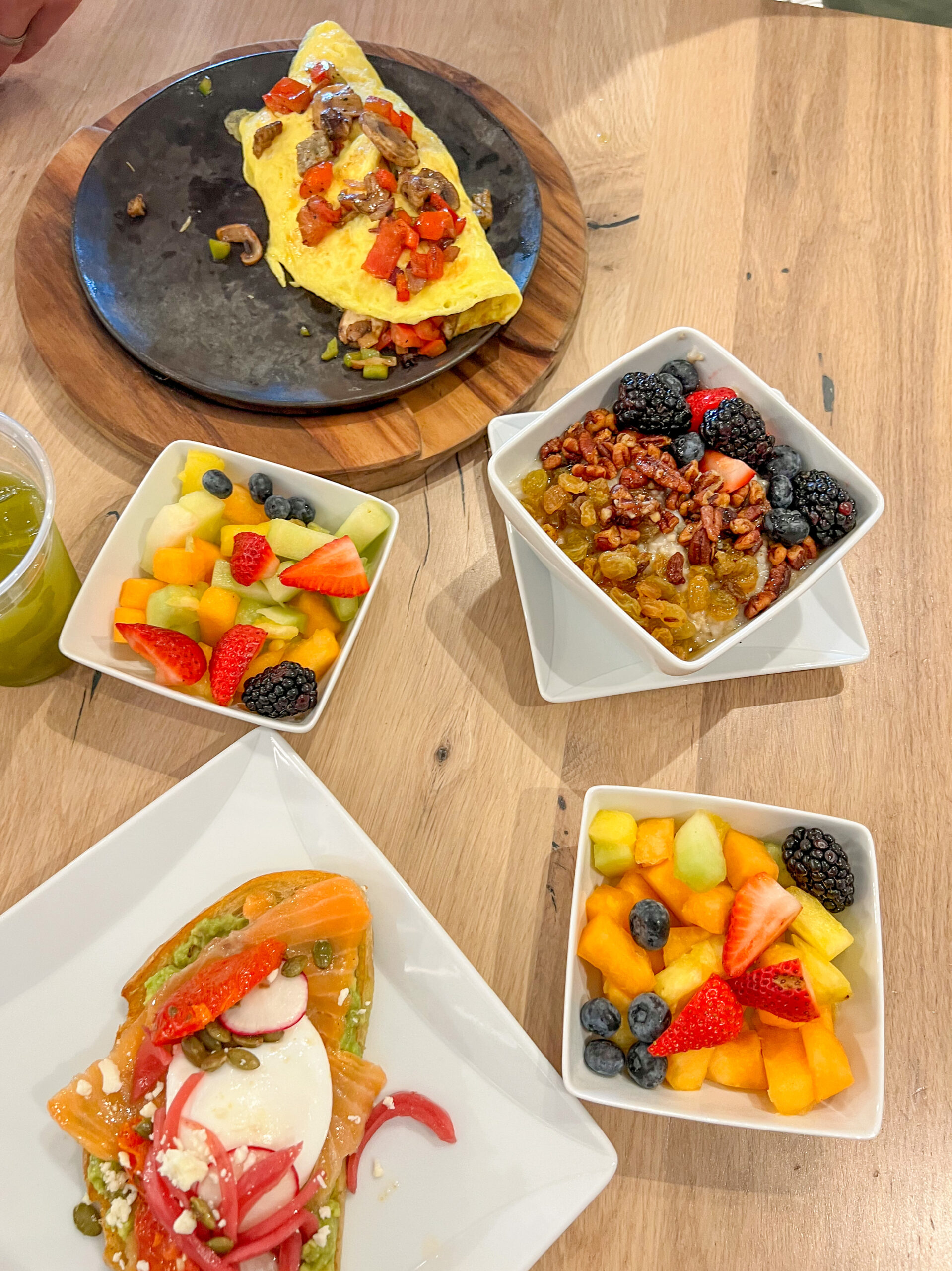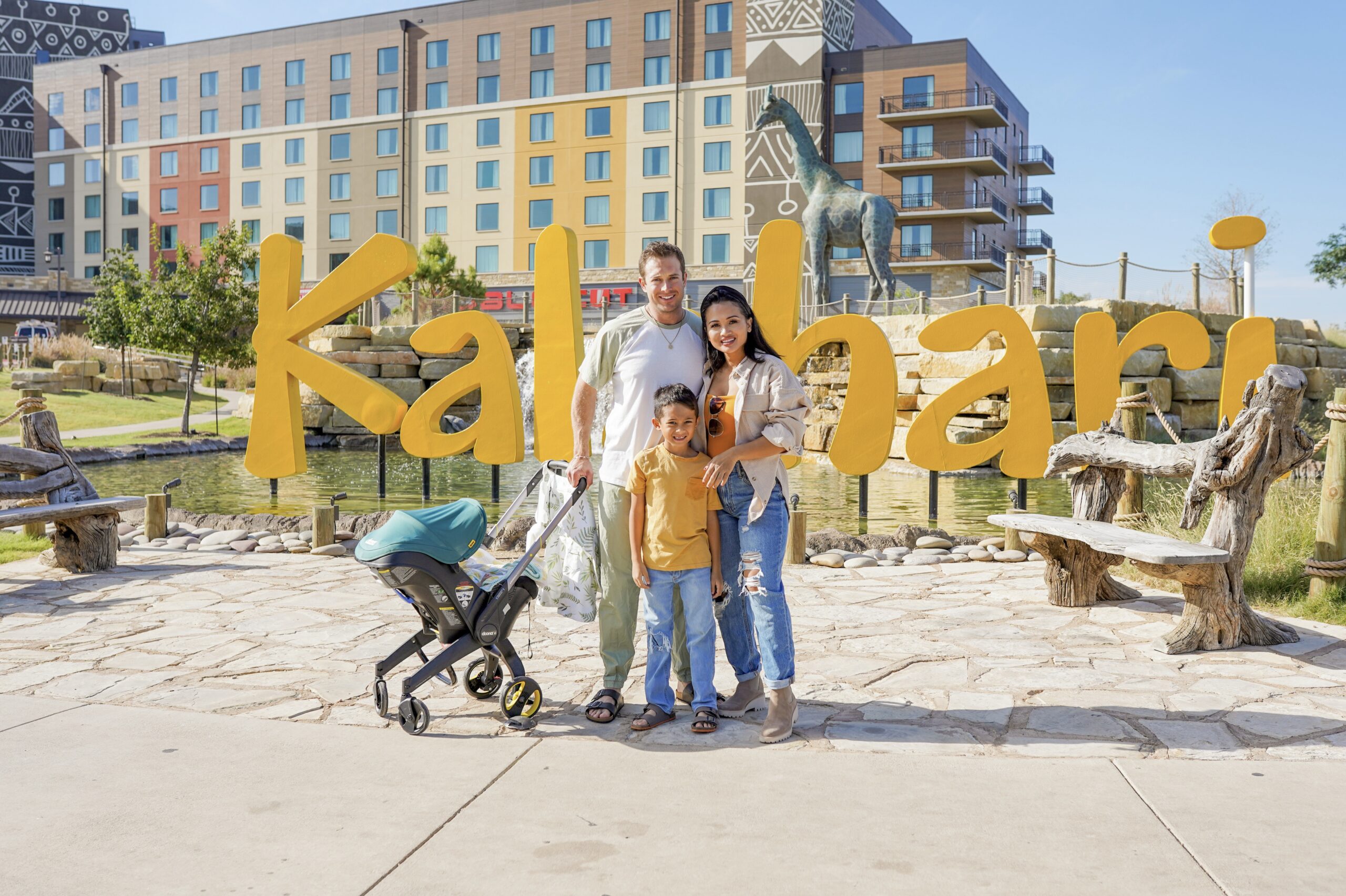 We love the Kalahari resort. If you are looking for a fun weekend getaway in Texas for the holidays, I would highly recommend taking your family here. They will absolutely love it! Check out more family travel here!
P.S. Subscribe for weekly newsletters so you never miss a single post!