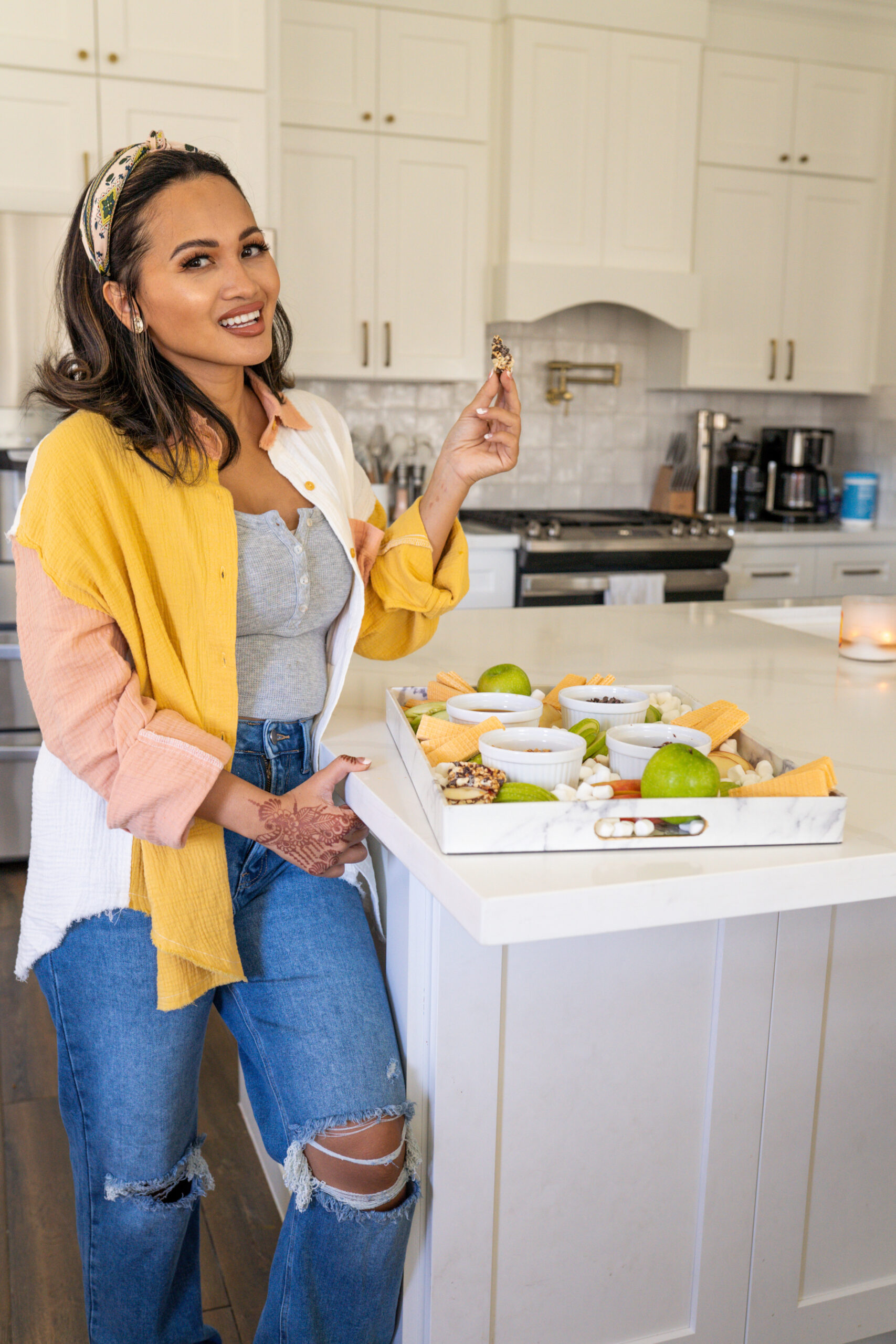 Hi friends,
Hope you are doing well! Can you believe it's already November and Thanksgiving is only a couple weeks away? Today I wanted to share with you a fun fall apple dipping board that will get you in the Thanksgiving spirit, plus it makes an easy and delicious snack tray for the kiddos. I know my son loved it! Check out how I made this board below!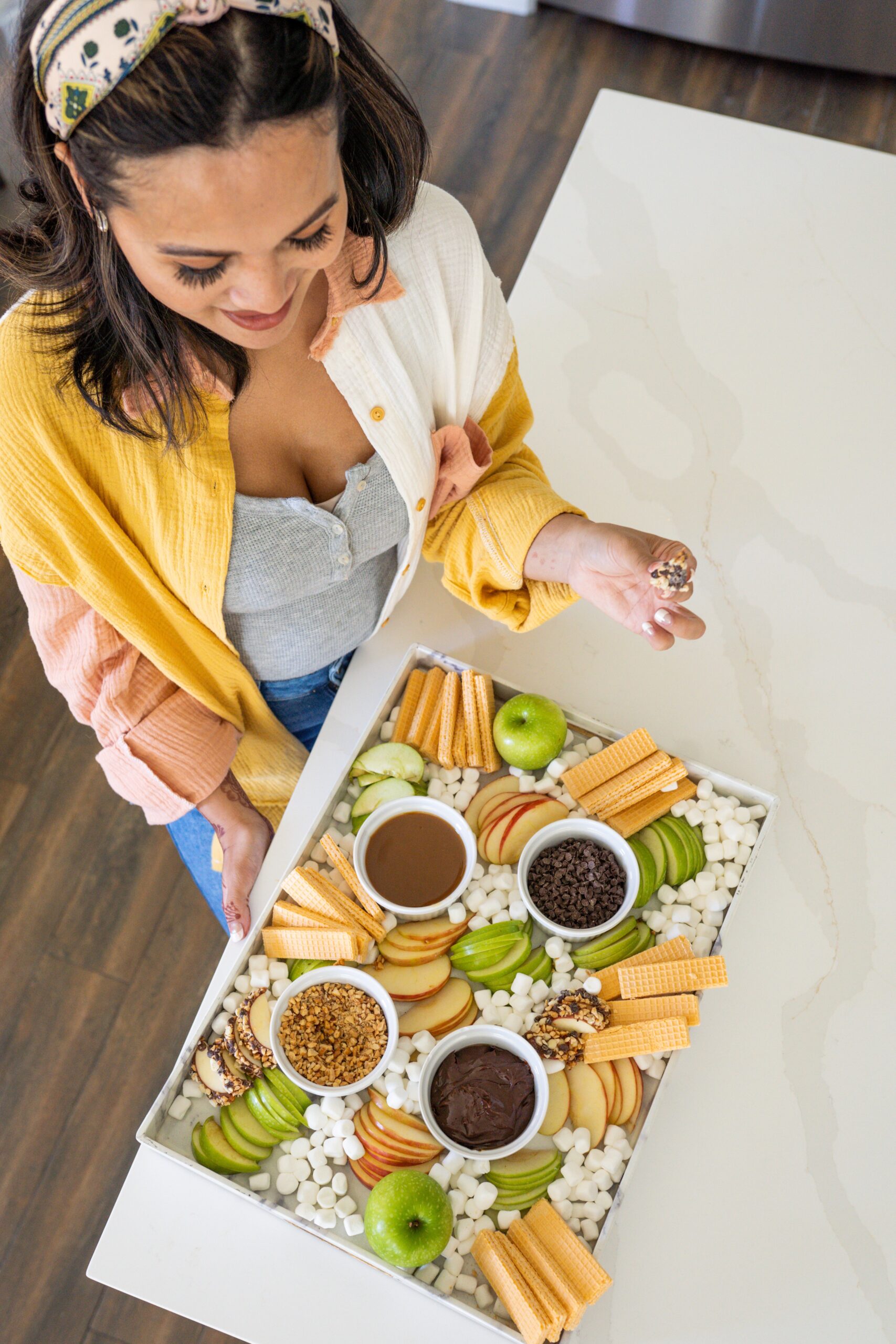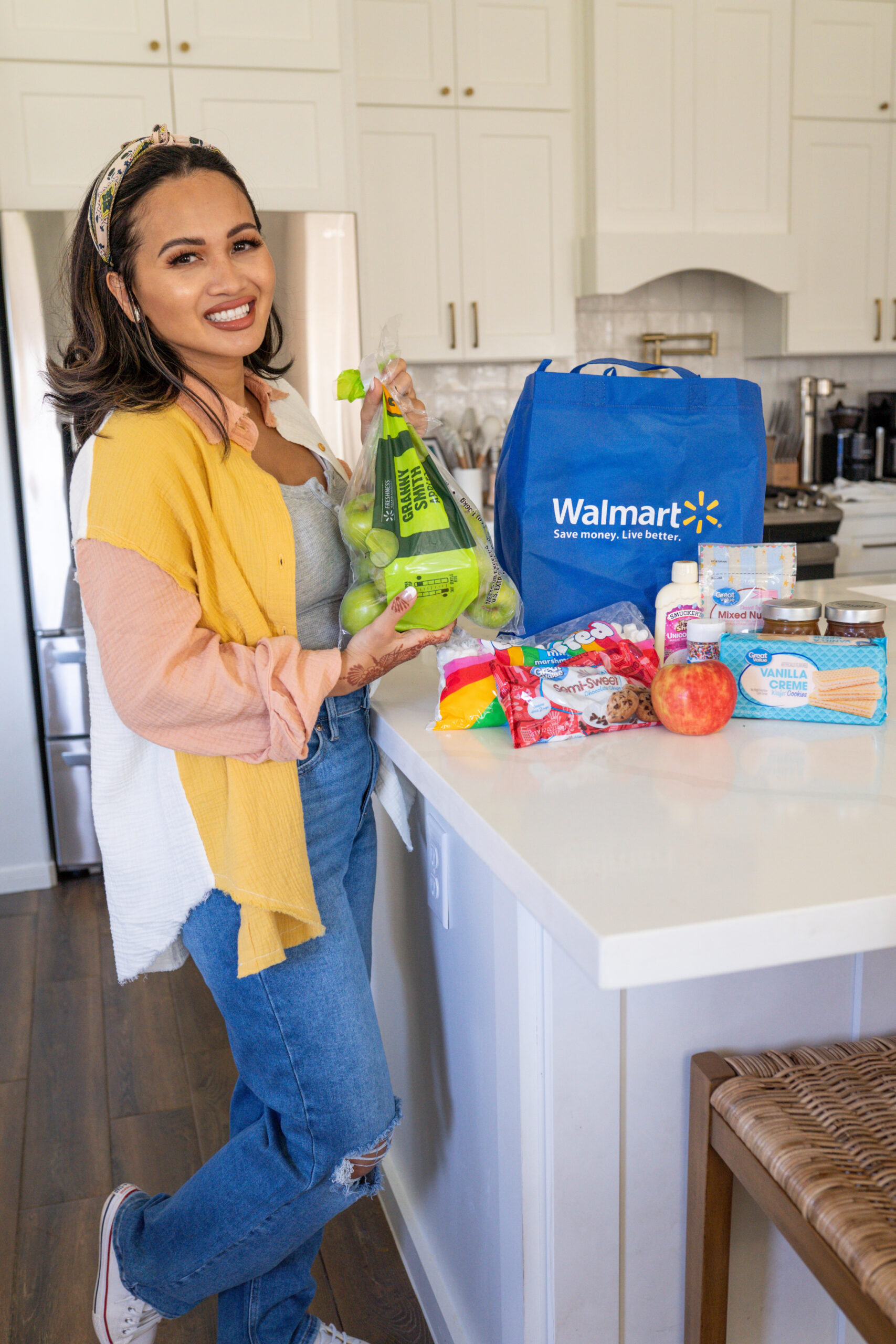 I bought all of the ingredients using my Walmart App for easy curbside pickup or delivery. New customers can use promo code TRIPLE10 to save $10 off their first three pickup or delivery orders. $50 min. Restrictions &
fees apply.
Walmart has a great selection of fall foods for the holidays and such a great price too! Everything I got was under $30! Below are the ingredients I used:
Fall Apple Dipping Board



I bough different apples and cut them up and placed them on the board. I also added caramel and chocolate sauce in these small baking containers I got for $2 a piece at Walmart. Then I added the wafer sticks and marshmallows on the board for different snacking options. My son loves marshmallows, and they taste great dipped in chocolate sauce! You can also add these seasonal baked goods and pair it with some apple cider or hot chocolate. Walmart has a great selection of everyday fall seasonal items!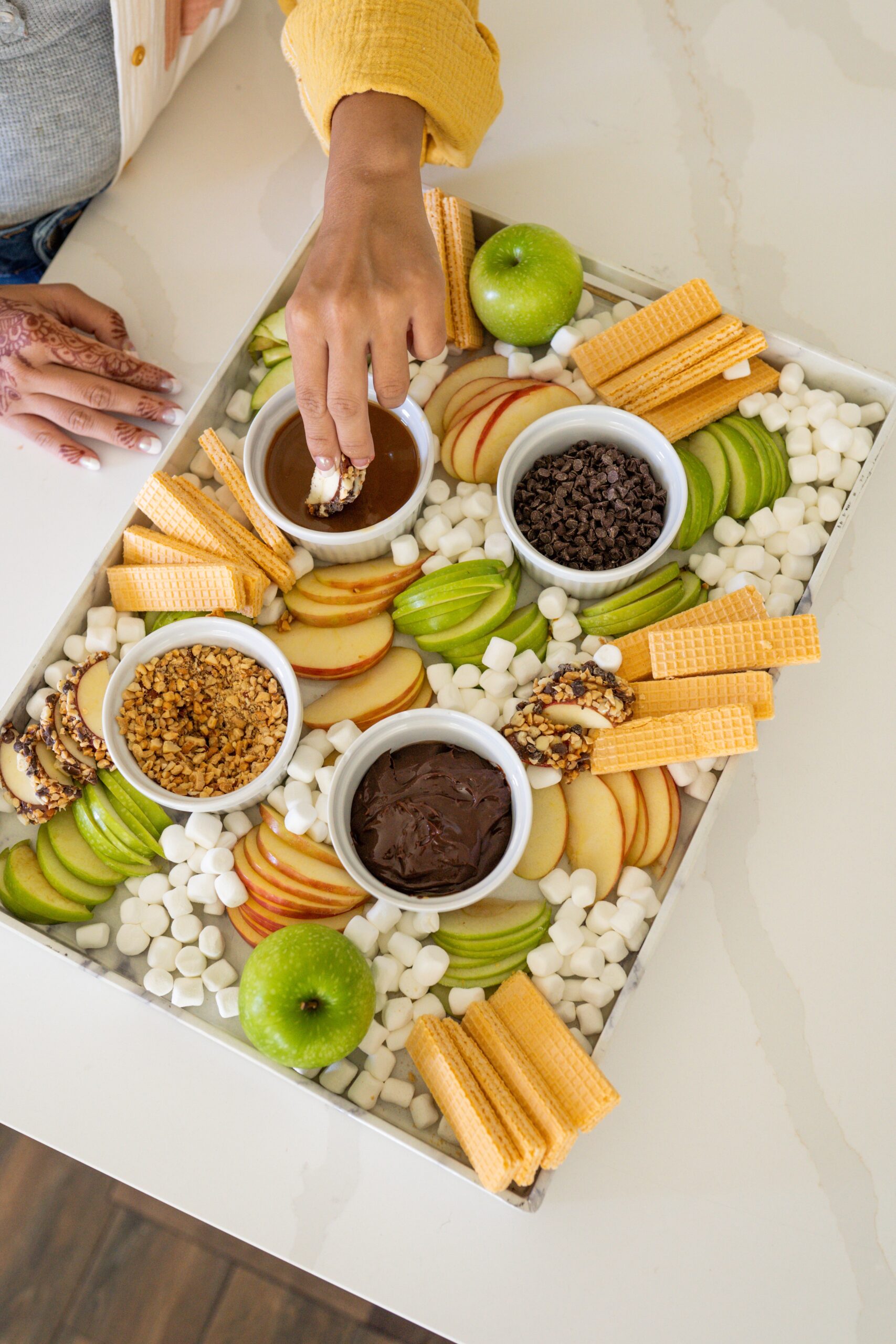 We love this easy Fall Apple Dipping board for fall. And Walmart makes it so easy and affordable for families like me to create these fun seasonal snack boards for our family.
Check out more fun snack board below!
P.S. Subscribe for weekly newsletters so you never miss a single post!
This post is sponsored by Walmart. All thoughts and opinions are all mine.