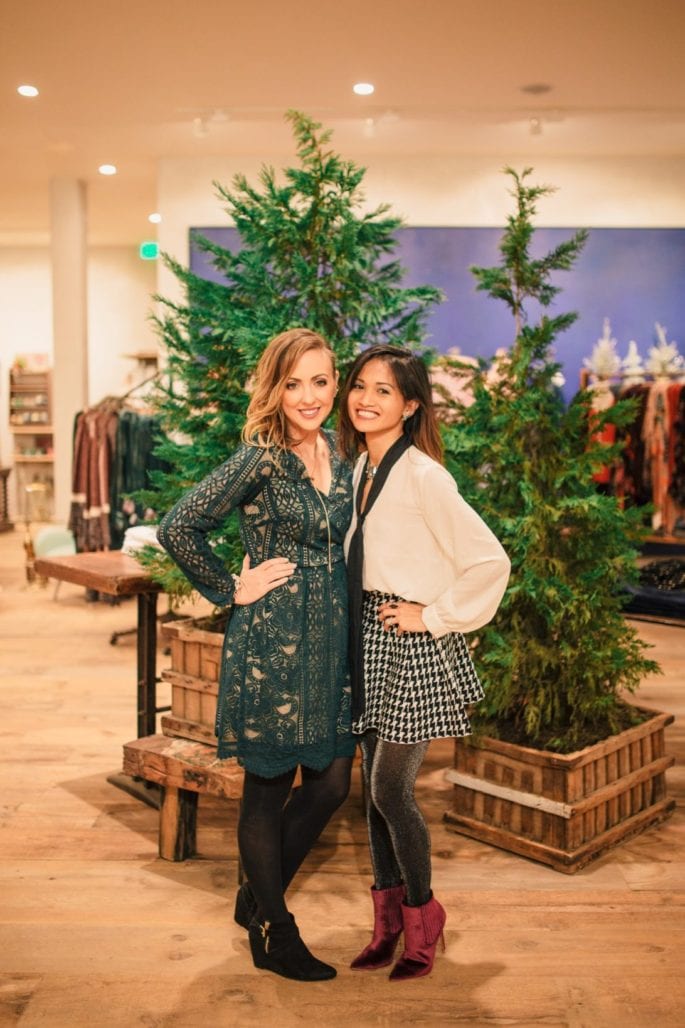 Last week I had the privileged of hosting the first ever holiday blogger brunch with my wonderful co-host Megan from Meg O on the Go at the new Baybrook outdoor expansion. We brought together fifteen local bloggers in the area for a fun shopping party at the new Anthropology and then a quick stop to Charming Charlie's, and then our last stop was a wonderful hosted brunch by Maggiano's. We can't thank our sponsors enough for making this event so wonderful, and for everyone who came out. We also are so thankful for our wonderful bloggers who donated a toy for the toy drive in partnership with Maggiano's toy drive for the holidays. We love partnering with a community of wonderful brands and bloggers who can take the time to give back around to their community. Below is a recap of our holiday blogger brunch.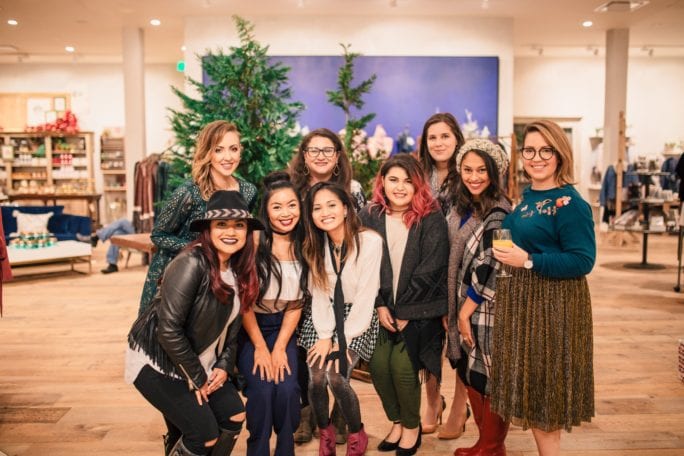 Group picture at Anthropology shop party. Thank you Anthropology for the wonderful treats and mimosas and for great service at our shop party.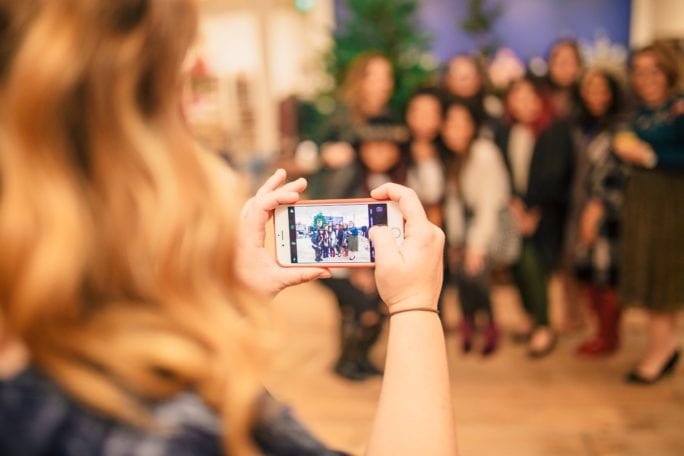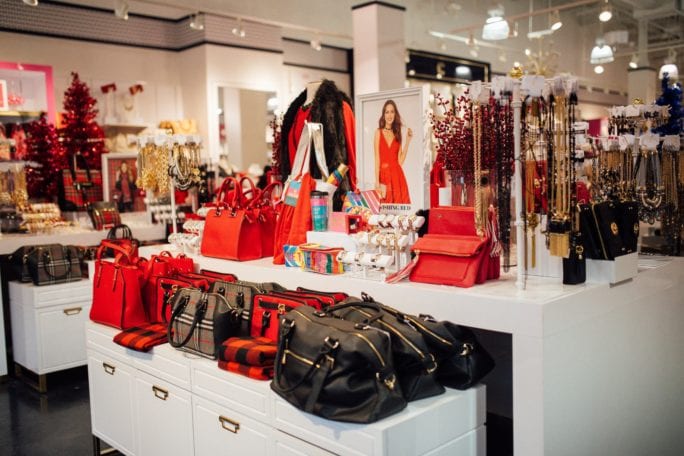 Next stop Charming Charlie, where Sweets by Syd graciously donated these amazing Christmas treats for us at the event.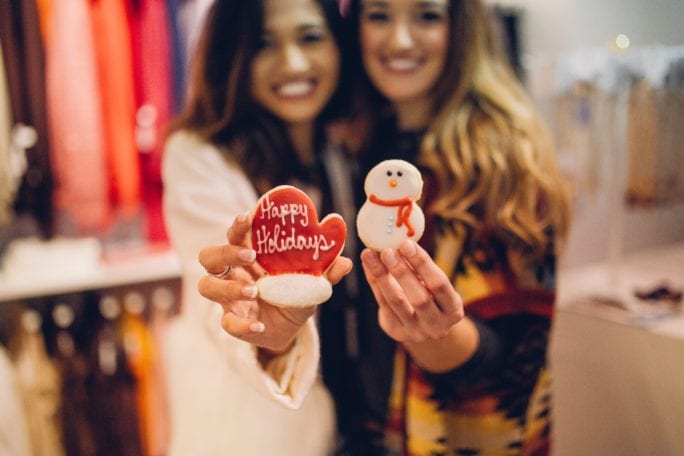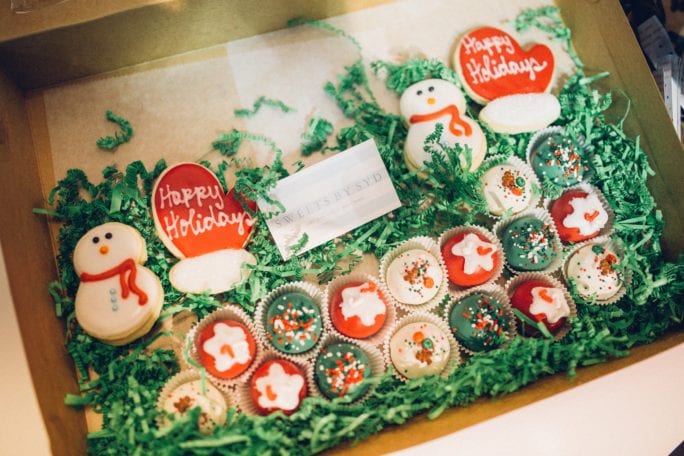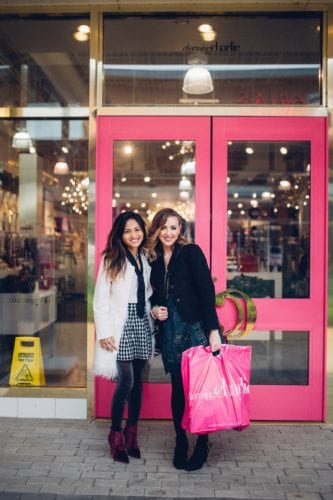 Of course we couldn't leave without picking up some cute things on the way! Next top Maggianos!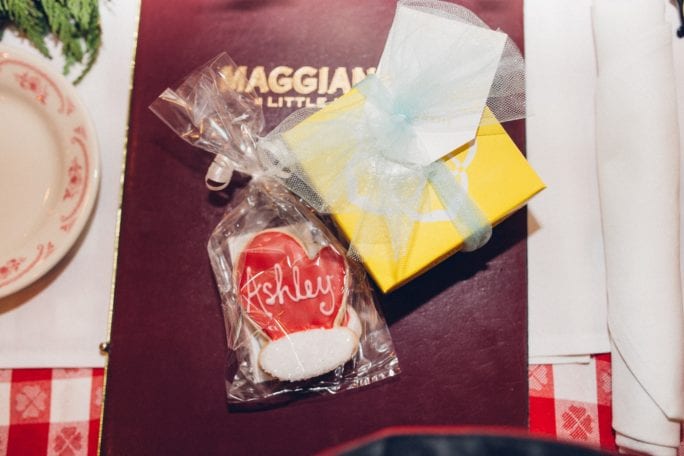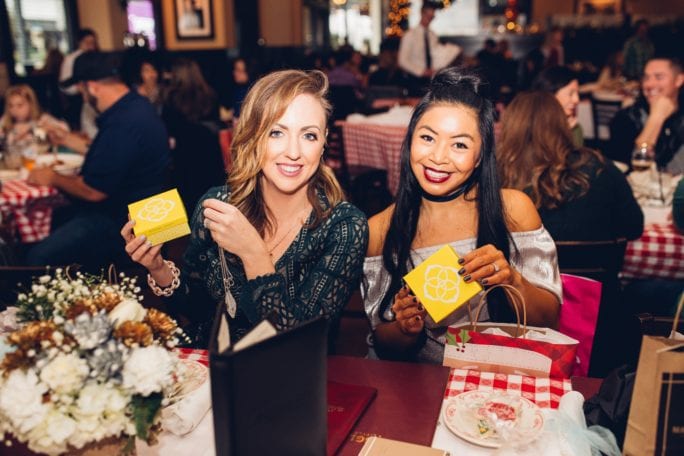 We were so impressed by the level of service and amazing food at Maggiano's. The beautiful festive floral arrangements were donated by Kroger's, the sweet Christmas cookies were donated by Sweets by Syd, and we can't forget our amazing sponsors who donated to our wonderful swag bags.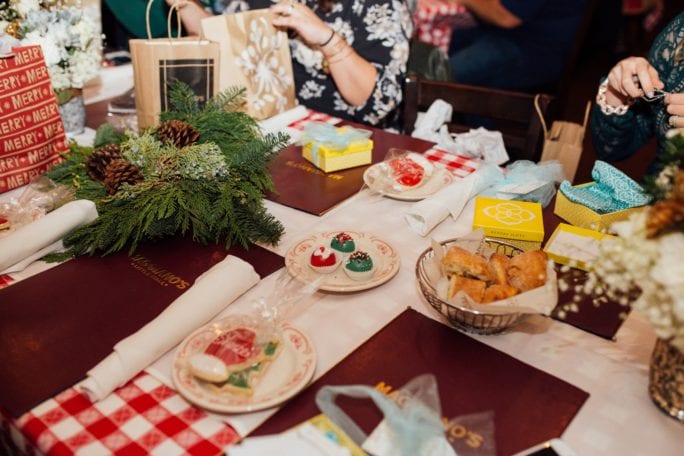 Thank you to all our sponsors who made this event so wonderful!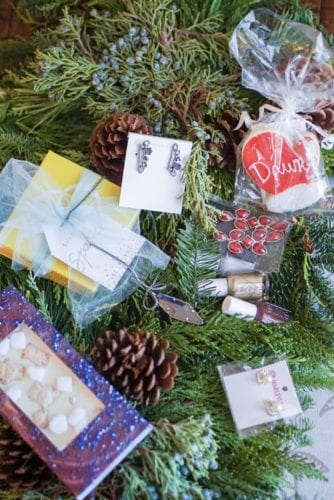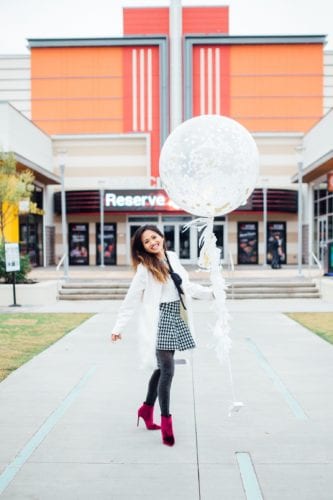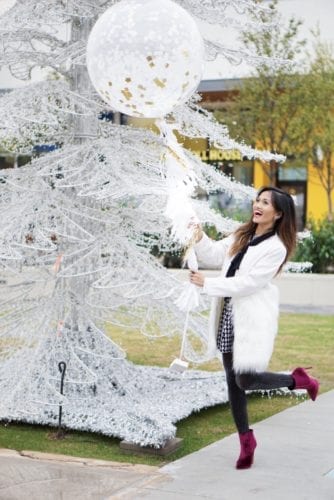 SHOP MY LOOK HERE: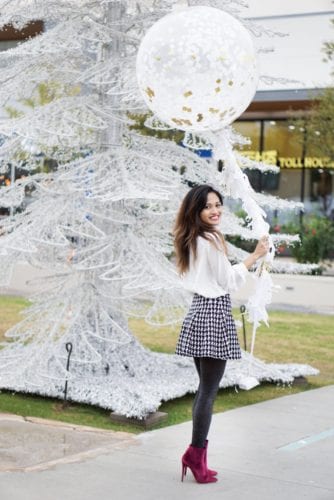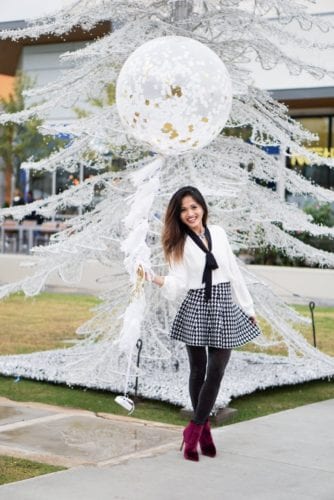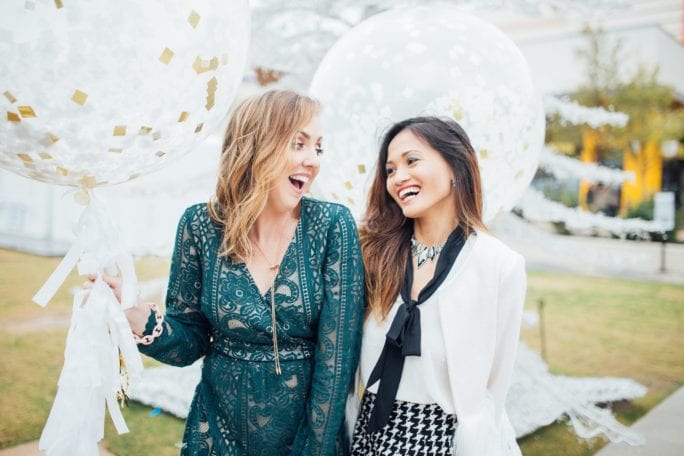 This event couldn't have been possible without my amazing co-host Megan. She is truly a joy to work with, a wonderful friend and mother, and one of the most successful bloggers in the area. Thanks to everyone who attended:
Michelle & Channing – Moms Without Answers
Kate – Nerdy Kate
Sheree – Shesheshow
Roselynn – Style Lynn Life
Lila – @lilakminnon
Elle – Elle Talk
Ashley – New Mom in a New Era
Ashley – Moxie One
Sara – Pretty Providence
Jaclyn – Beauty and the Binky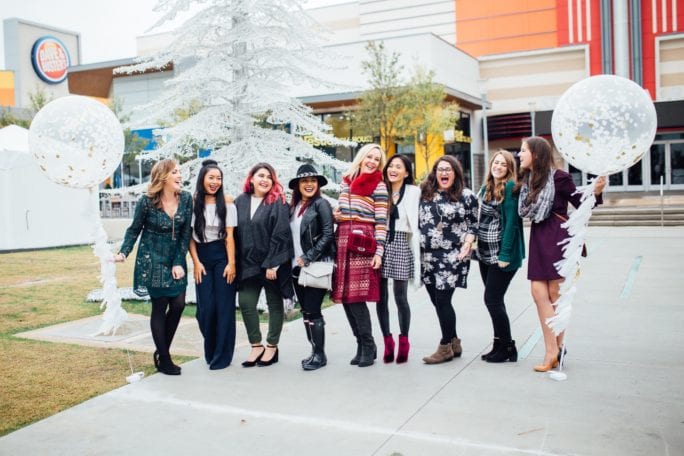 And last but not least a special thank you to our wonderful photographer Ashley from Hey Pretty Baby Photography. She is one of the most talented photographers in the area, and the PR Boutique for helping us making our holiday blogger brunch a reality. We really appreciate it!