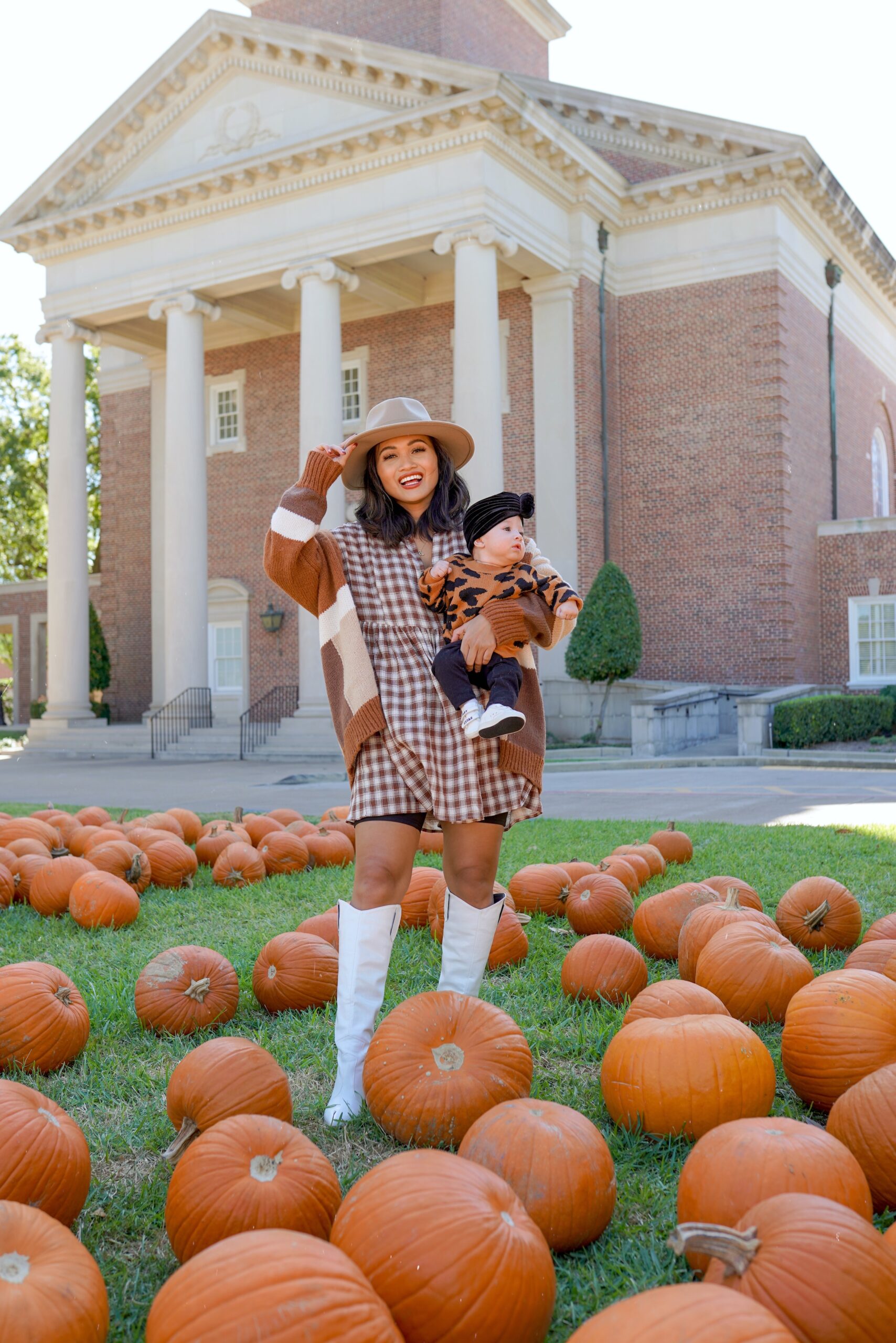 Hi friends!
Hope you are having a great week! I just wanted to share with ya'll these cute pumpkin patch photos I took with Ella and our mommy and me coordinating fall outfits. With this being Ella's first fall I wanted to make sure to do everything with her. I am so glad I got to take these photos with her, because they turned out so cute! Check out our mommy and me pumpkin patch photos below!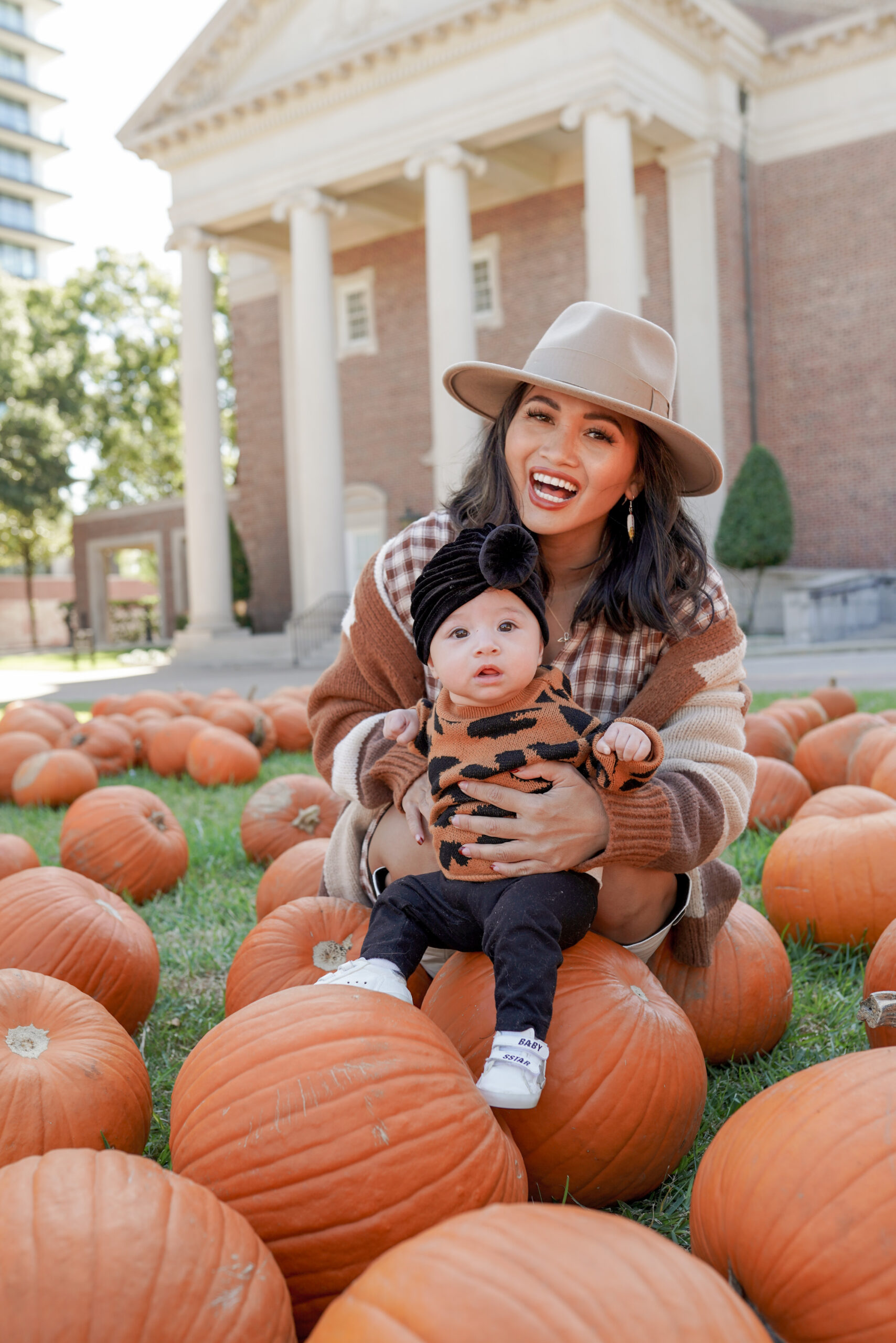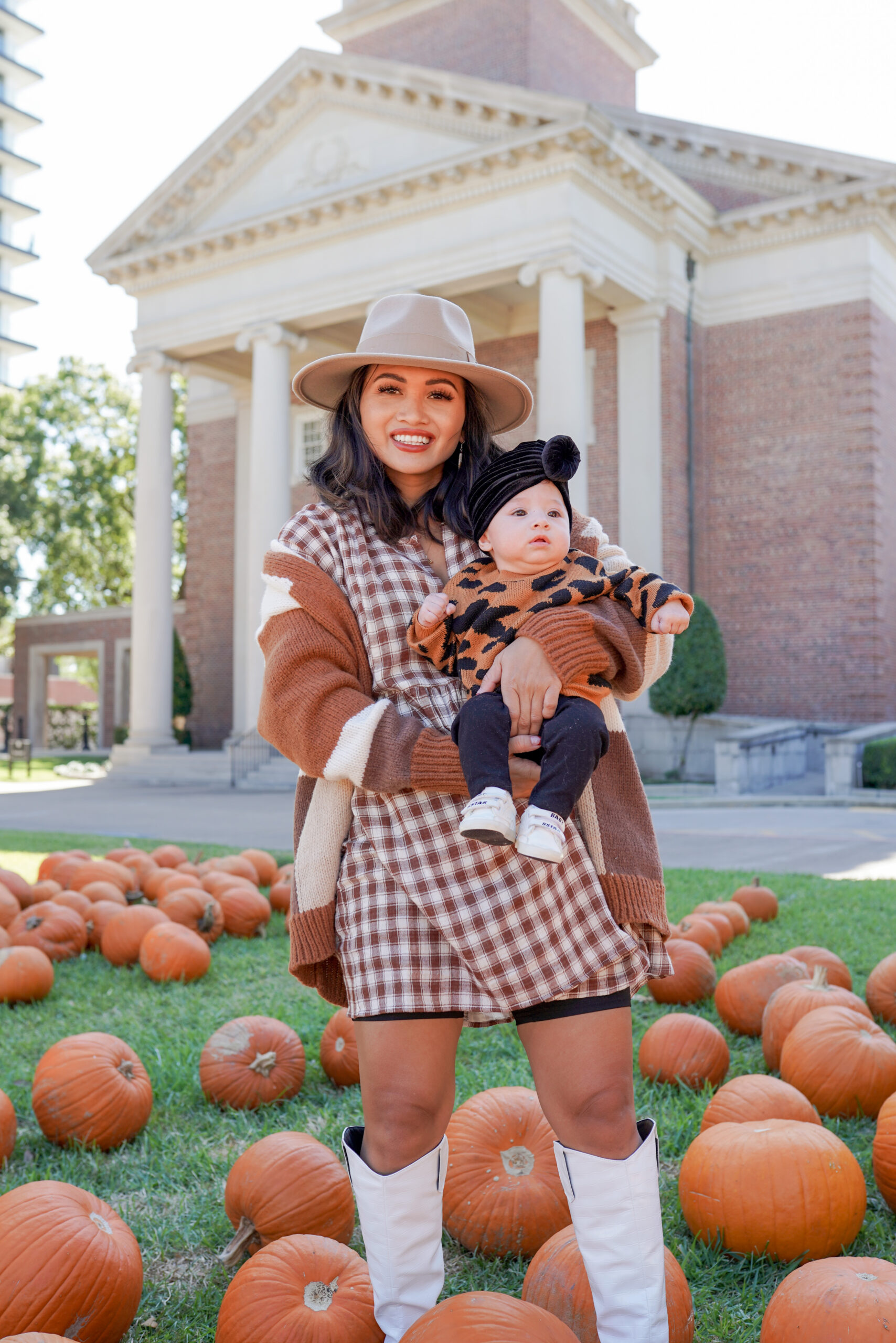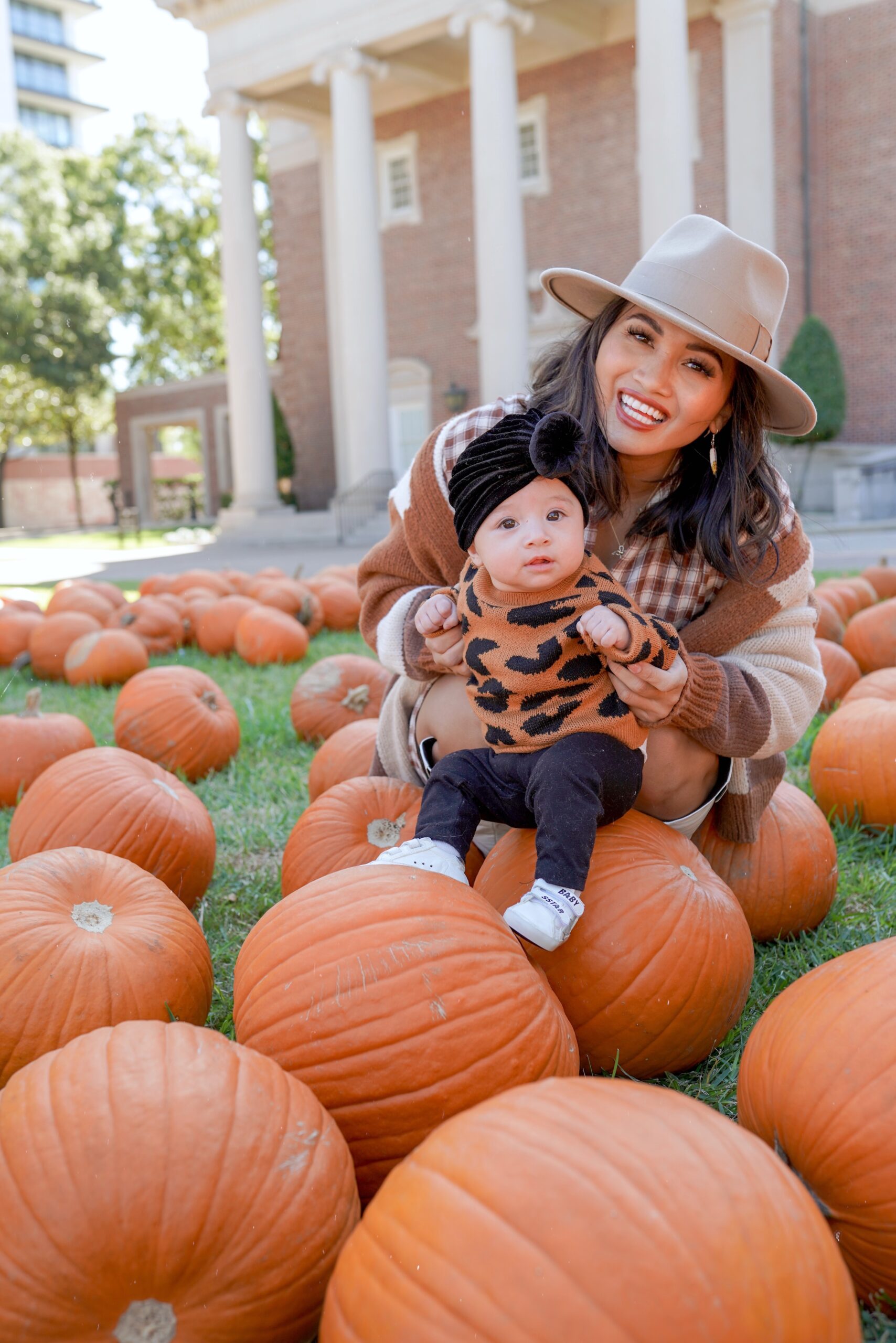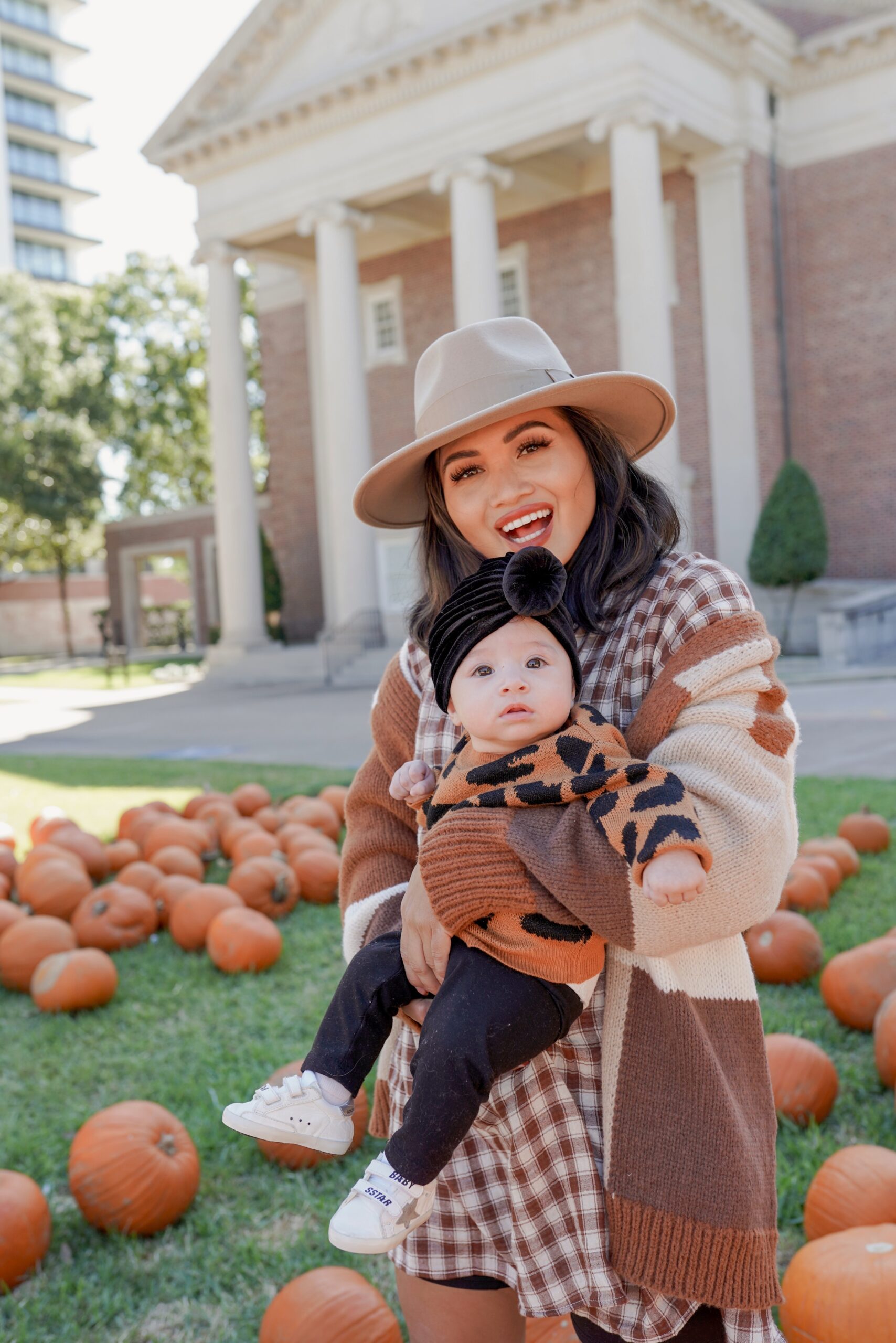 SHOP OUR LOOKS:

I can't get over Ella's cute little leopard sweater and velvet turban. I have made her wear her little G-Stars non stop so she can get the most use out of it before she grows out of them. My dress is super comfy and the perfect fall gingham. I have this same pattern in a button down too! Can't believe Halloween is just around the corner. Stay tune for our family costume reveal!
Check out more family fall post below, including Jayden's first pumpkin patch seven years ago!
5 Fun Fall Things To Do with the Family in Houston
P.S. Subscribe for weekly newsletters so you never miss a single post!