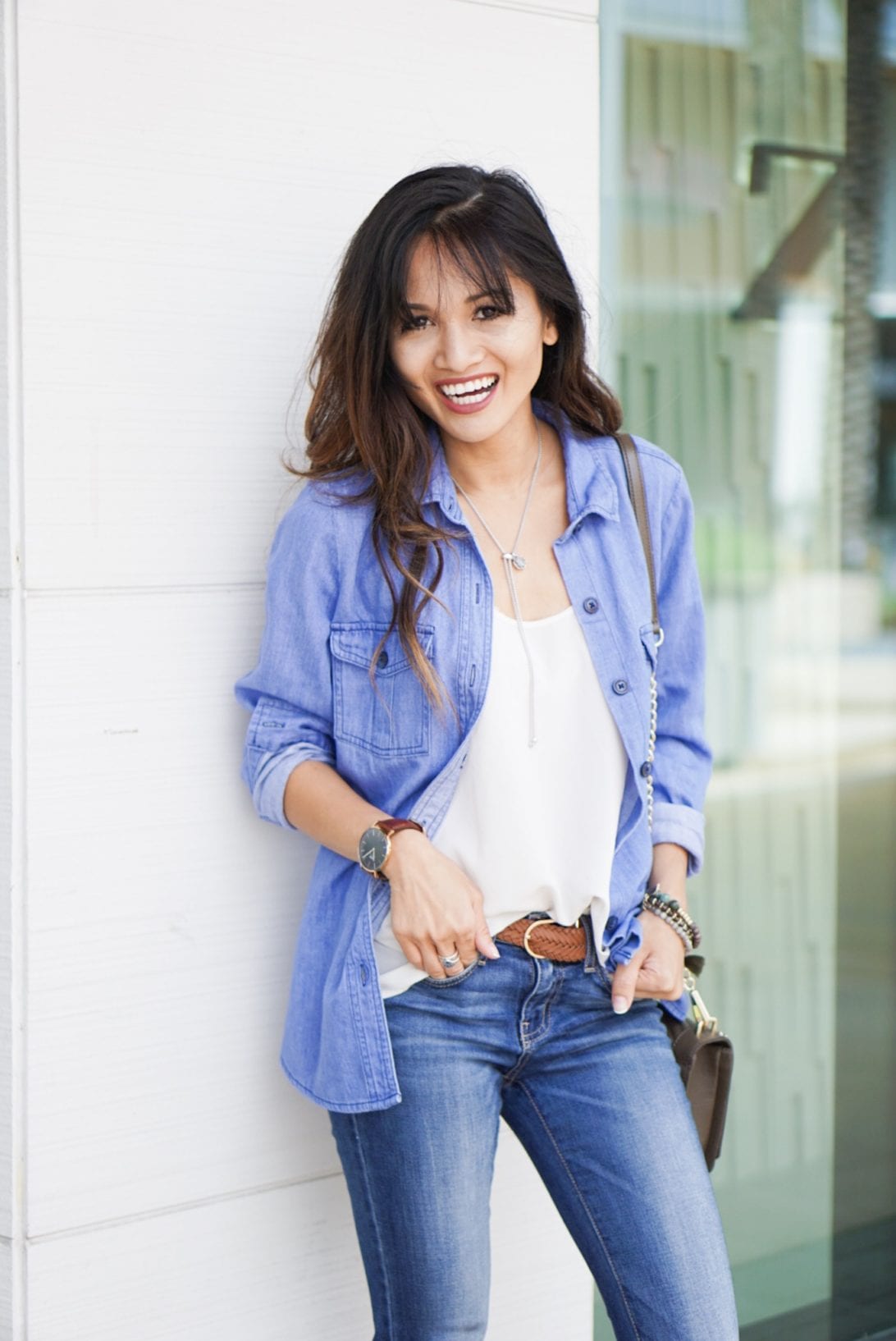 First of all, I want to say THANK YOU, from the bottom of my heart. I really appreciate every single one of you who took the time to fill out the survey. I also appreciate all the positive feedback and the sweet messages. I seriously was in tears reading it. Honestly, I was so scared to do this survey because I was scared of getting negative or hateful responses. I've heard some horror stories from other bloggers, and it being my first survey, I wasn't sure what to expect. I appreciate every single message from you guys, because it has reassured me of the direction I am going with this blog. I was a little lost at first, but after reading your responses it brought me back to why I blog, why I started this whole thing, and what keeps me going. So today I am going to share with you my whys, my goals, and my vision for this blog. Plus this classic denim on denim look thats perfect for summer and another GIVEAWAY!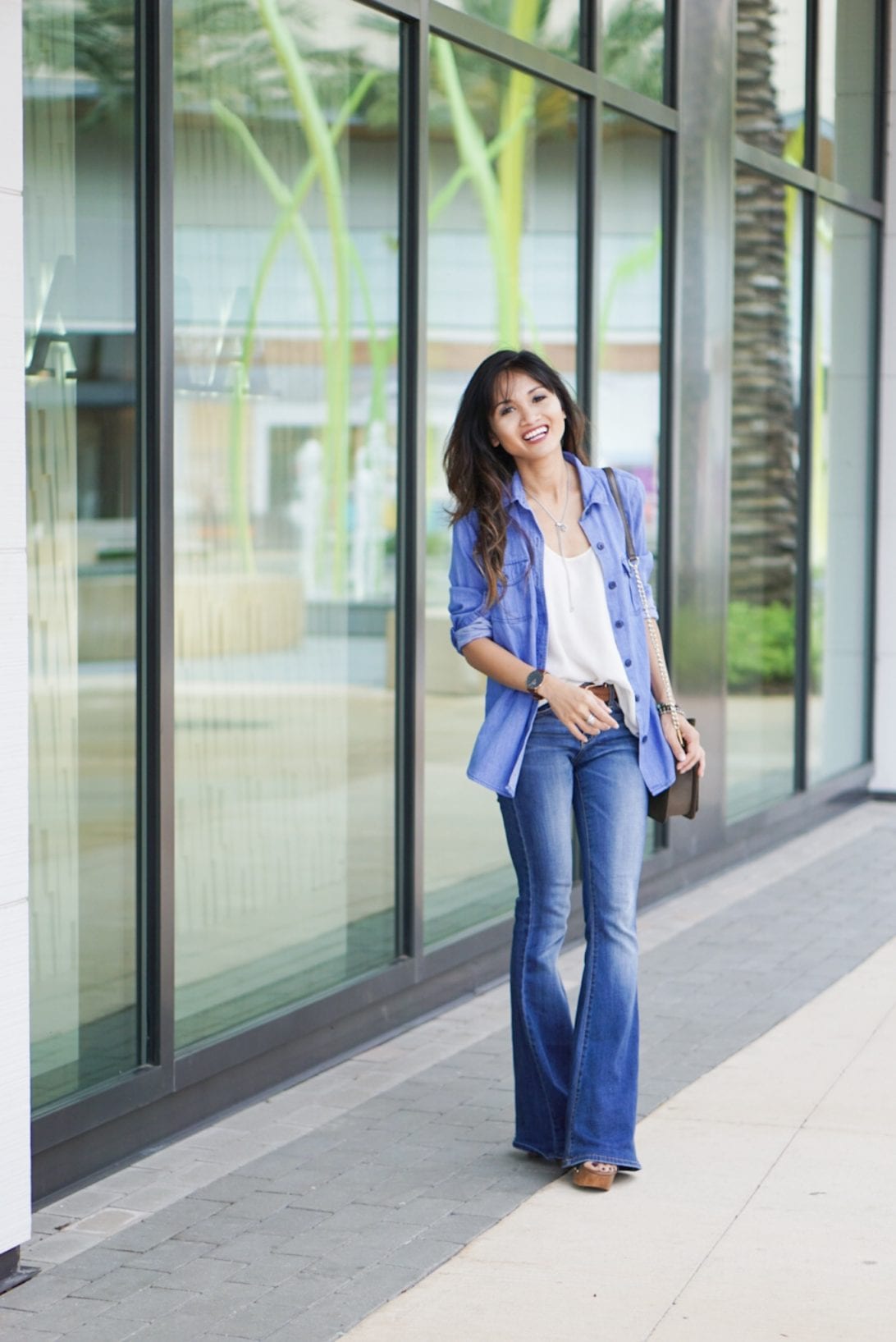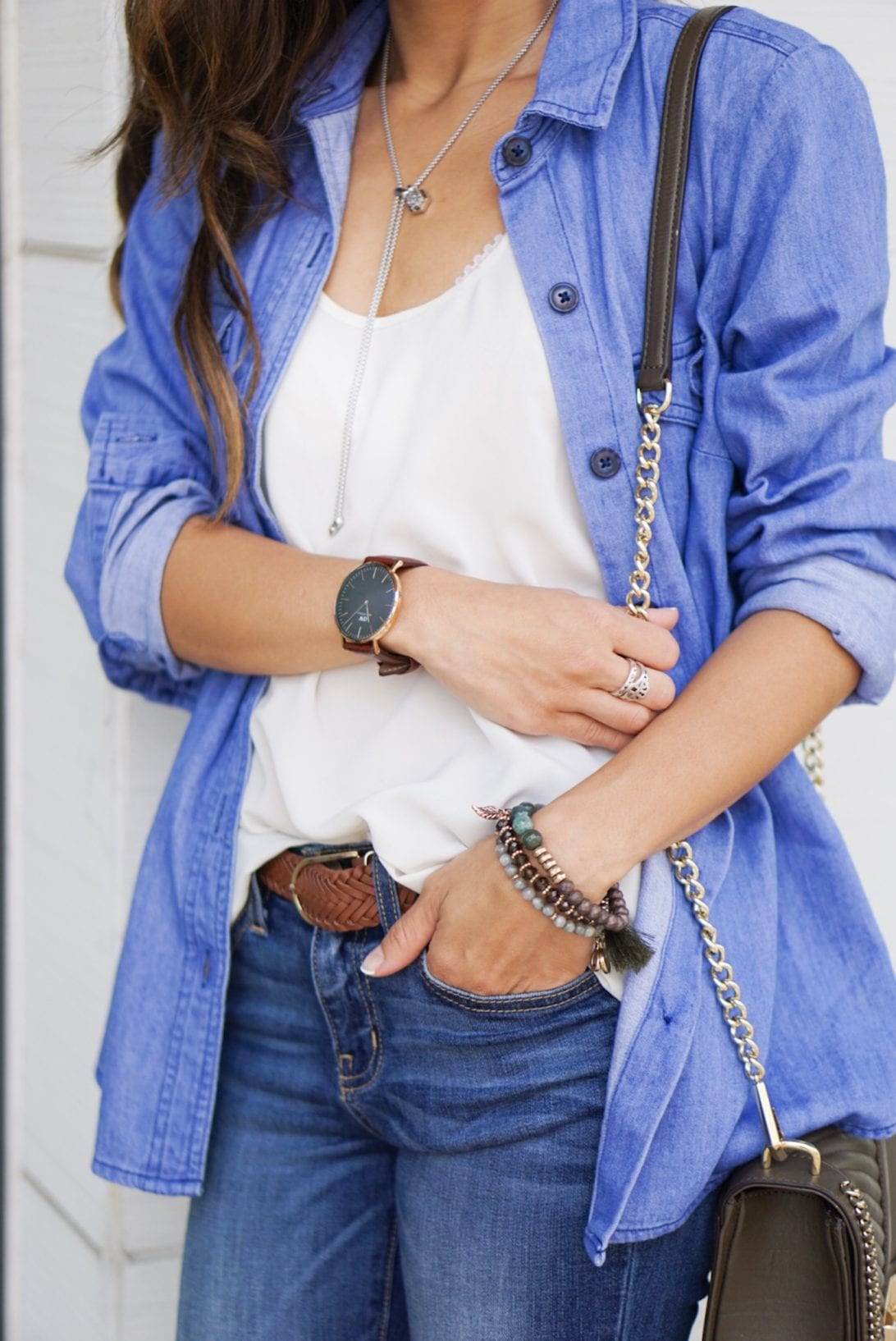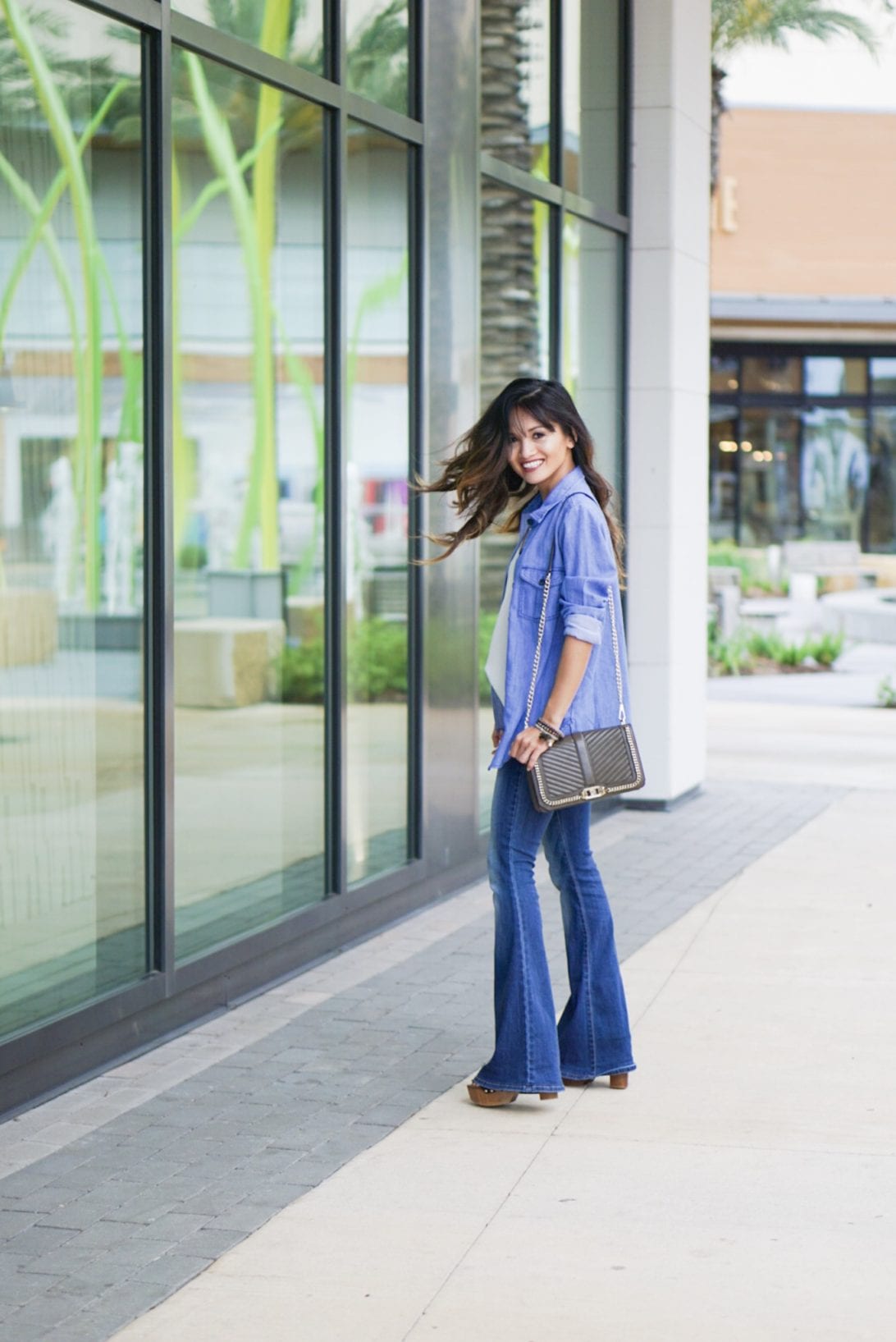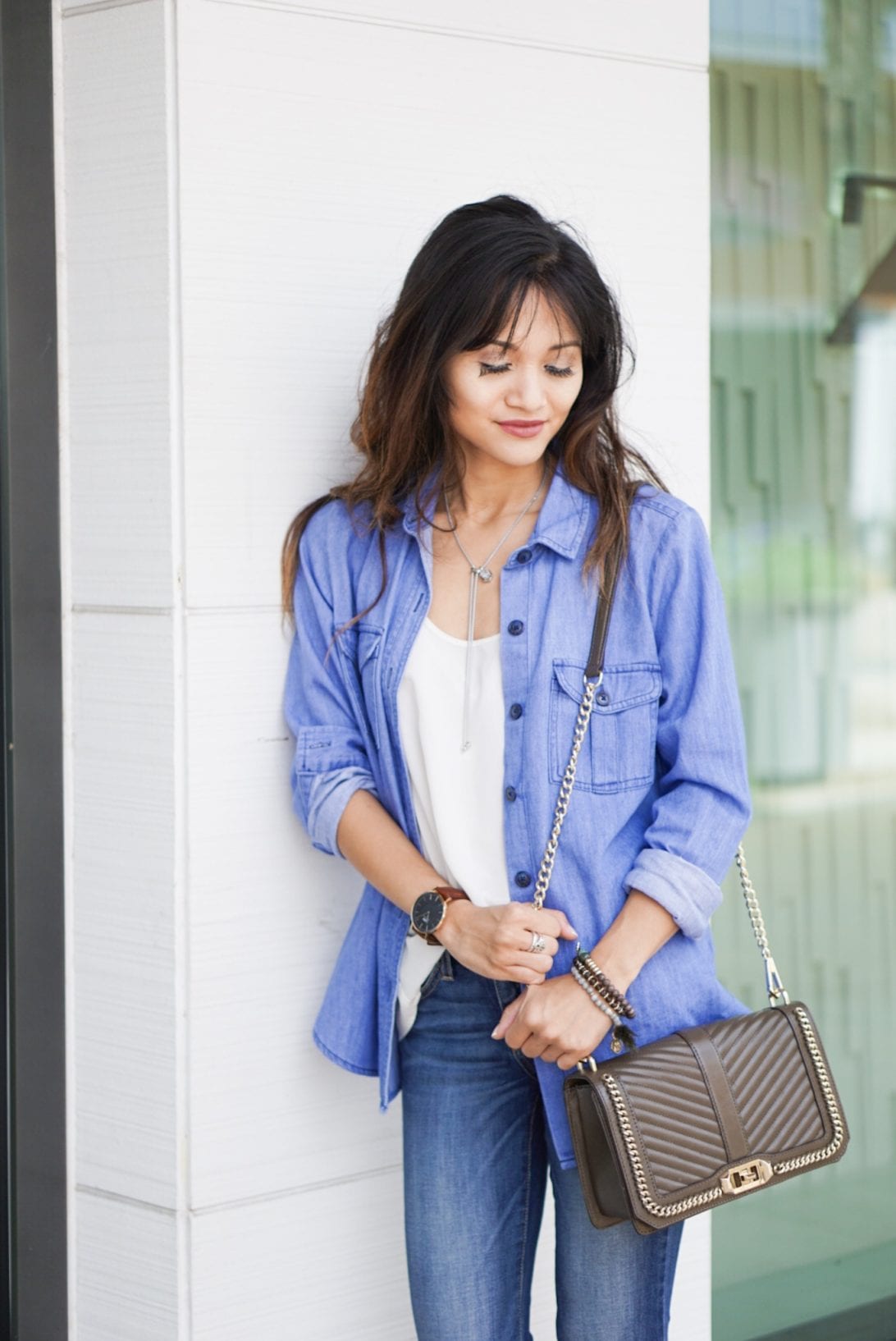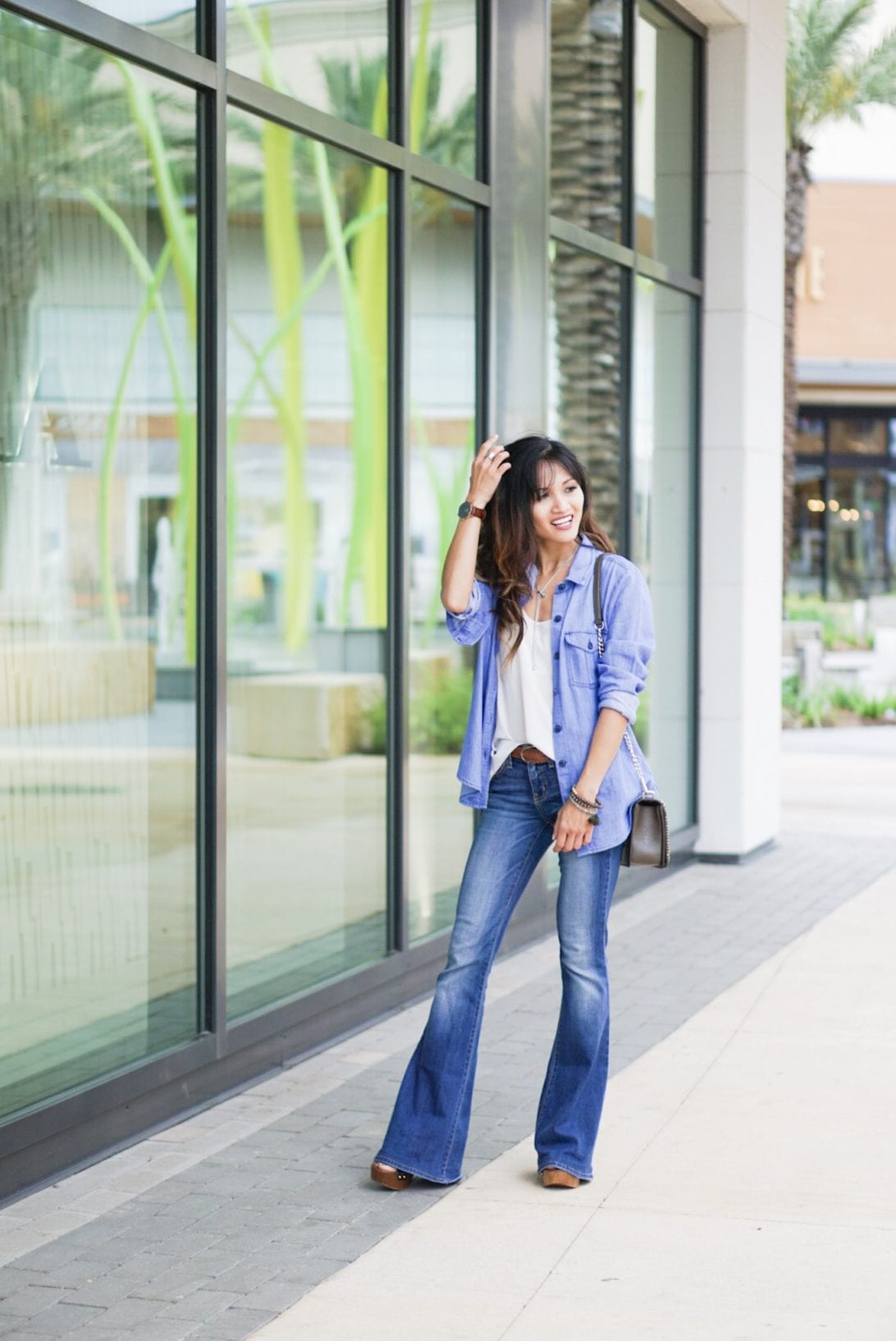 You know that girl that would talk her parent's ears off when she was little?
You know that girl that would talk so fast she wouldn't make sense?
You know that girl that post way too much on Facebook?
You know that girl that loves taking pictures and posting it on Instagram with long drawn out captions?
Yep we all know that girl. Well I was all the above. I was the girl, who always had a story to tell, or a fun fact to share, the one that loves taking pictures of everything and everywhere and sharing it with her family and friends. And when I wasn't sharing it on social media I was writing it in a diary, or scrap booking it in an album. So when I first found out I was going to be a mom I knew I had to create a blog where I could document every milestone, every birthday, every holiday of my little guy, because one day I knew when I got older, I would always have something to look back on to help me remember those precious moments. When I started this blog over two years ago, I didn't know a single blogger, I actually didn't know what a "blogger" was. I didn't follow a single fashion star on Instagram. I didn't know anything about the blogging industry. I didn't even know it existed.  My why of blogging was because I wanted to document every moment as a mom with my new little guy and share it to the world, and that was it.
And then I became a mom. I quit my job, and became a stay at home mom. And it was hard. My blog became my escape, it slowly evolved to involve my fitness journey as well as transitioning fashions as a new mom. I soon discovered other mom bloggers who shared the same views and similar journey as me, and soon my blog became a way to connect with other moms. Reading their blogs inspired me and encouraged me through the unknowns of motherhood. I eventually ventured out from behind my protective screen of blogging to meet other fellow Houston bloggers. It was amazing to meet these women in real life, to see their vision, to hear their stories, to share their journey with blogging. Before blogs became popular, before it became glamorized, there were women just like me who just wanted to share their journey. Who wanted to help other women go through a difficult time whether it be motherhood, reaching their fitness goals, or just navigating through every day life. These women had stories to tell, advice to give. They were my inspiration. I wanted to be one of them. I wanted to share my story to help others, to encourage and inspire others, and to also let them know that they are not alone in this journey of life.
SO fast forward to where I am now. This year I decided to go full time with blogging, and I have been very fortunate to monetize my blog as well as have three amazing interns who help me with my blog. With their help I have been able to focus more on my blog content as well as venture out to uncharted territories like Youtube. I've always had a passion for traveling and fitness, and I love sharing those experiences through video. But I was unsure if introducing this kind of new content, and how everyone would react to it. However, after reading everyone's responses from the survey I was reminded once again why I blog. All of you who read this blog, read this blog because you like me for me. You like my blunt, no sugar coating way of explaining things, you love my crazy little family, and you like me for me and for everything I am passionate about sharing on this blog. You are here for a reason, because in some way I have become what these other mom bloggers who I inspired to be were to me. I have become your friend, your motivator, your inspiration, your teacher, your encourager, and that is exactly what I want to be.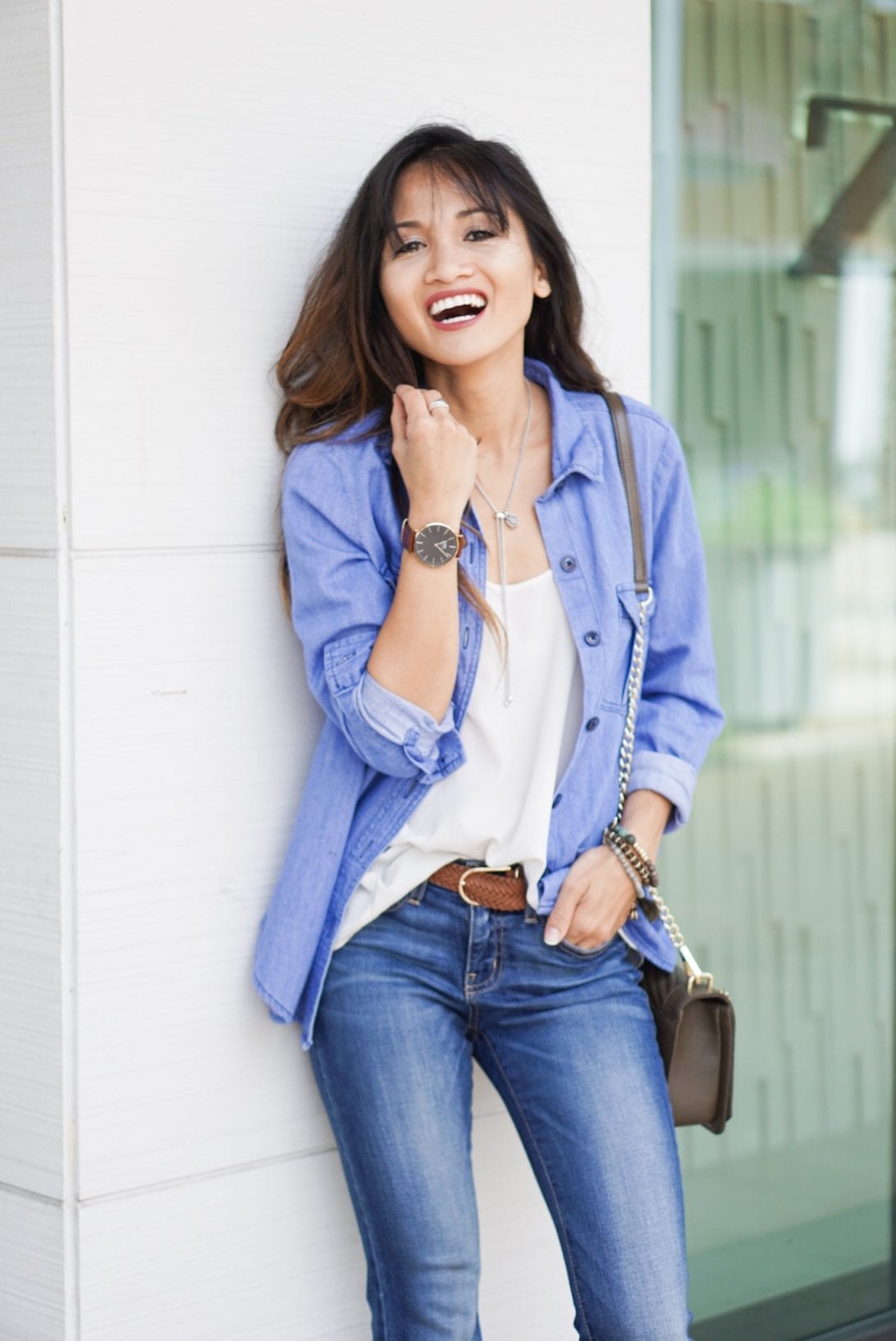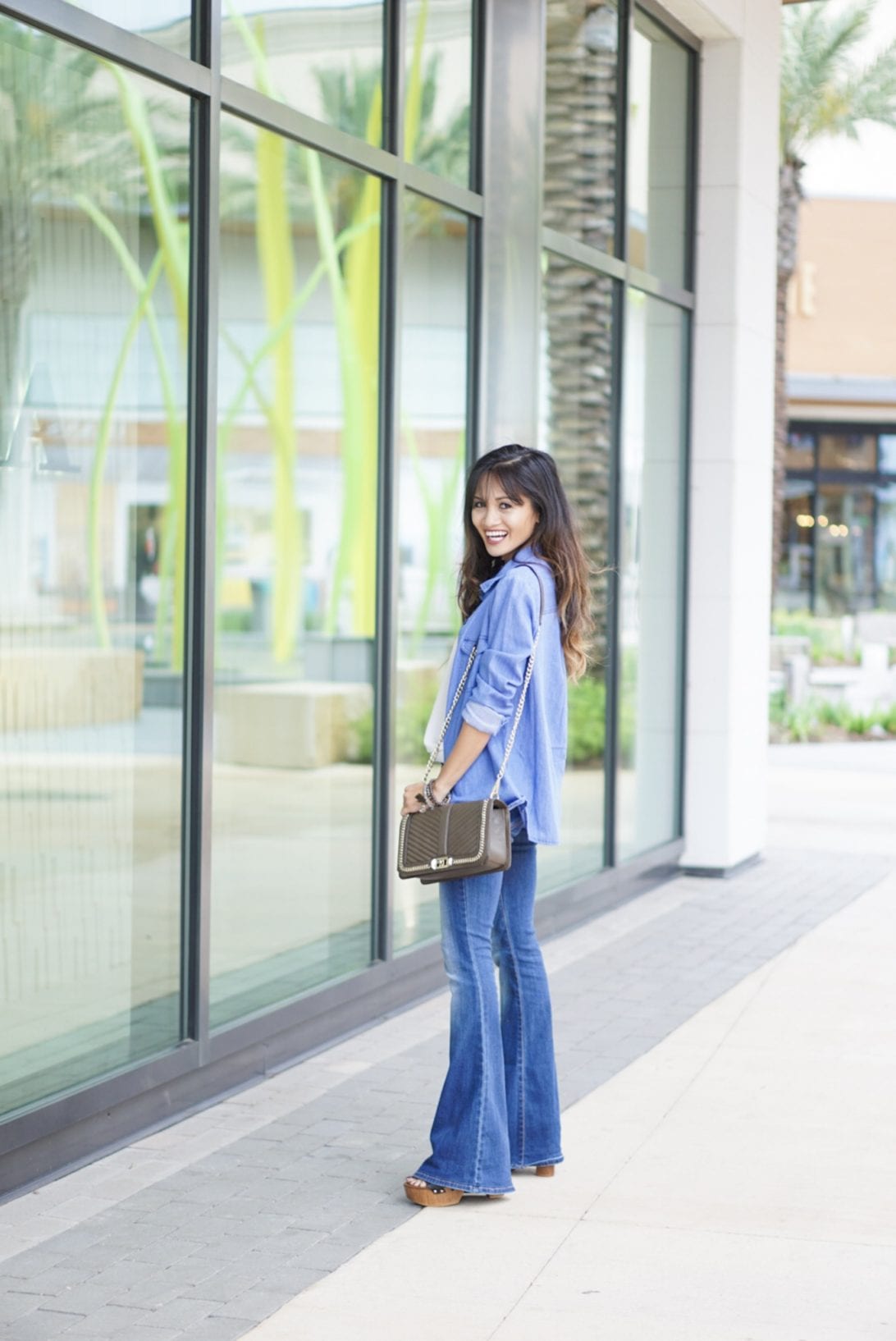 This denim on denim look is a classic everyday summer look that will never go out of style. When I first tried this  denim on denim look, I was worried having two different types of denim would clash. But I've realized when it comes to fashion it's great to mix it up and not be to match all the time. I love my flare denim (see post herehere). I am 5'2" and I love how they elongate my legs. I honestly think flare denim looks great on any body type. If you don't have a pair, here are some of my favorites for under $100.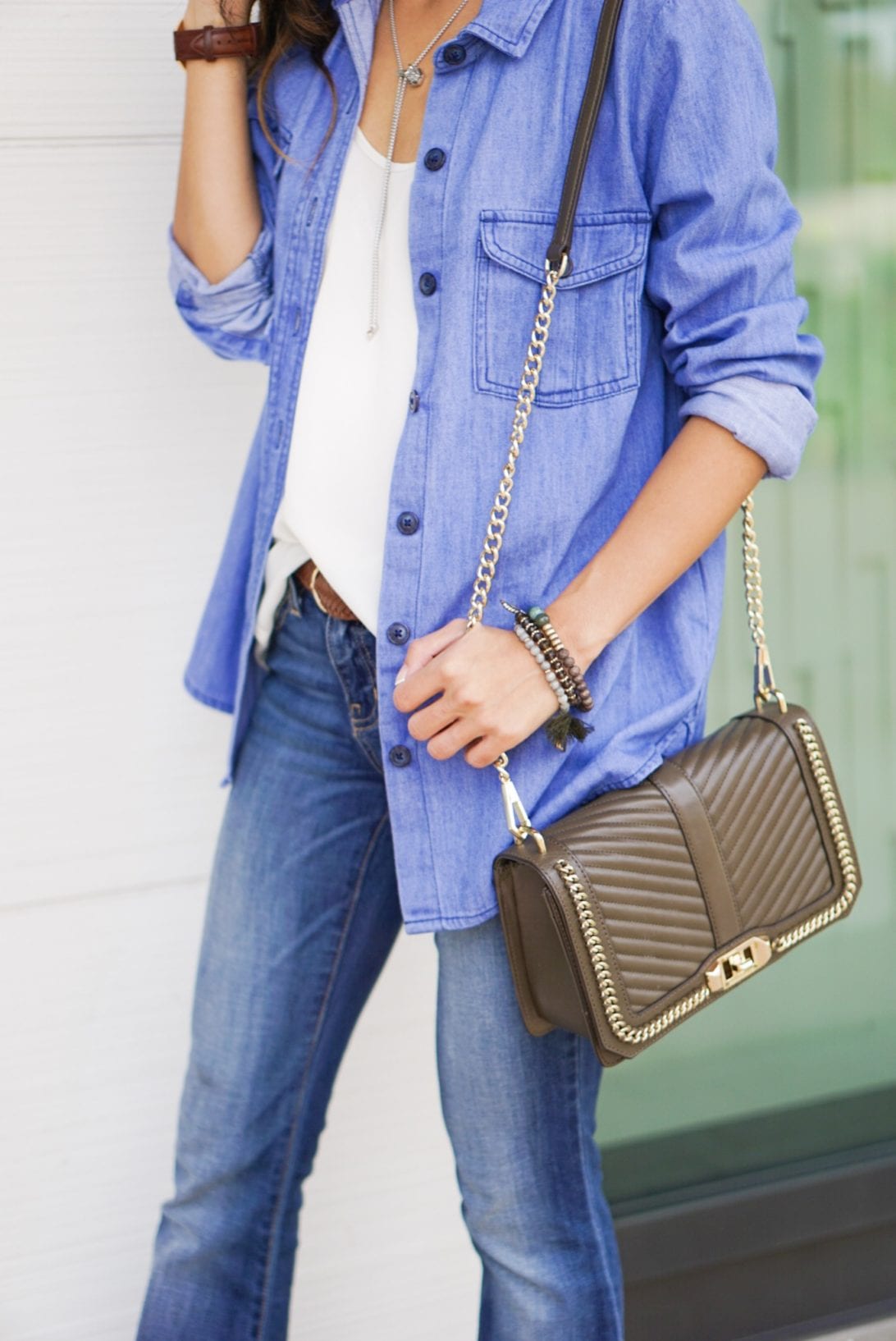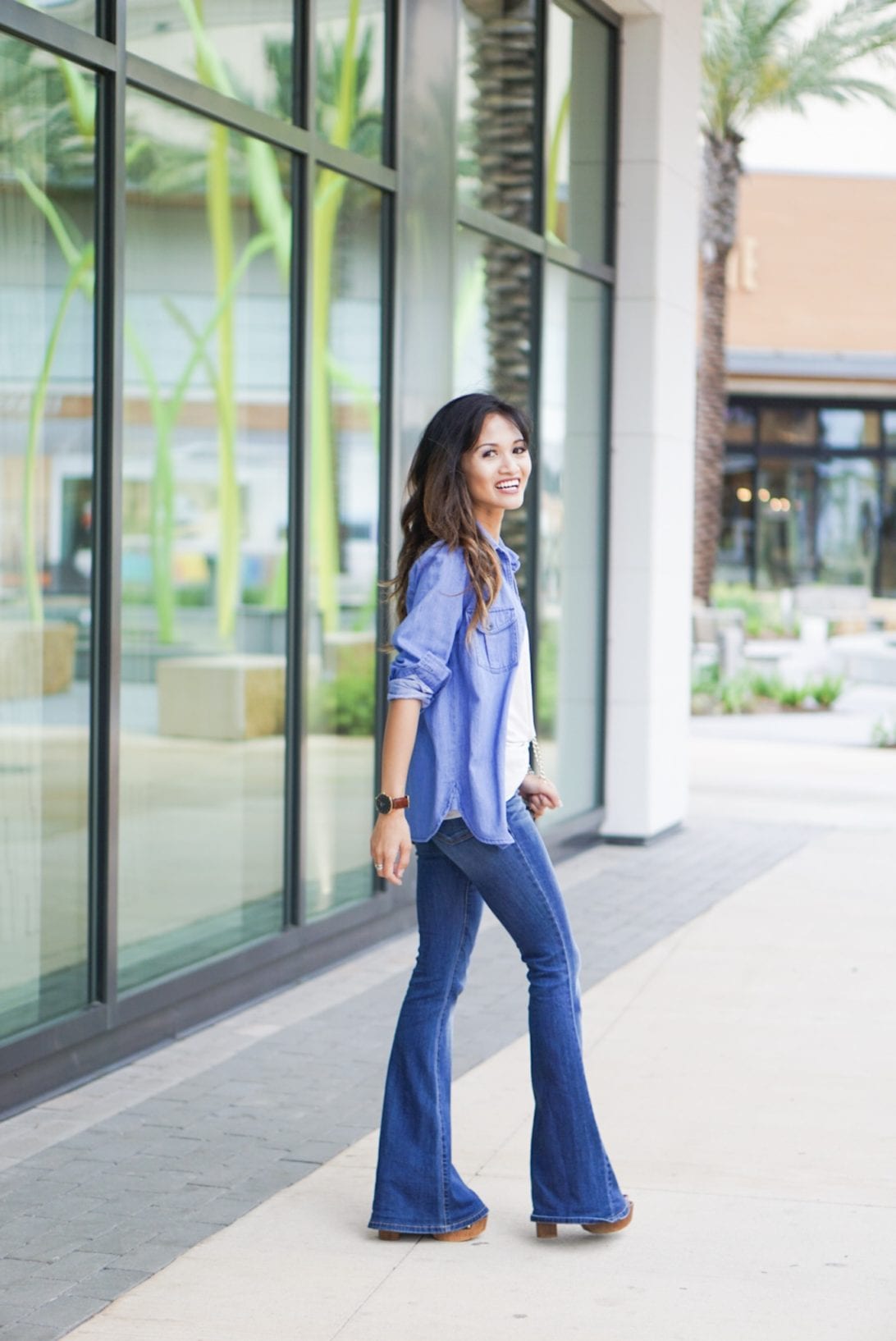 SHOP THIS LOOK:

The denim on denim look has been popular since the 70's, and is a classic look that will never go out of style. If you haven't tried it out, I highly recommend it for a nice casual look for summer.
Thank you for all the encouraging words. I hope by sharing my why's of blogging you get to know me more and my journey.  My vision for this blog is to continue to help and inspire others along the way. I hope when you read this blog, I want you to be inspired and say, well if she can do it, I can too! Because YOU CAN! I want you to know that you are not alone in this world, and that because we share this little space on the internet that we can share our journey too. Let us be connected, let us encourage each other, let us inspire each other to be the best version of ourselves just as God has made us.
P.S. For my last birthday GIVEAWAY I wanted to keep it short and sweet. I am giving away two $50 gift cards to Maggiano's. All you have to do is comment below and share who or what inspires you to be your best. I would love to get to know you more!