Hi friends,
 Can't believe we only have two weeks school of school left, and then it will be Memorial weekend. We currently have no plans but to hopefully have a safe delivery of baby girl. But I did want to share this pretty non maternity bump friendly summer red dress but can be worn before, during, and after pregnancy. It's the perfect Memorial Day dress. Check out more of this look below!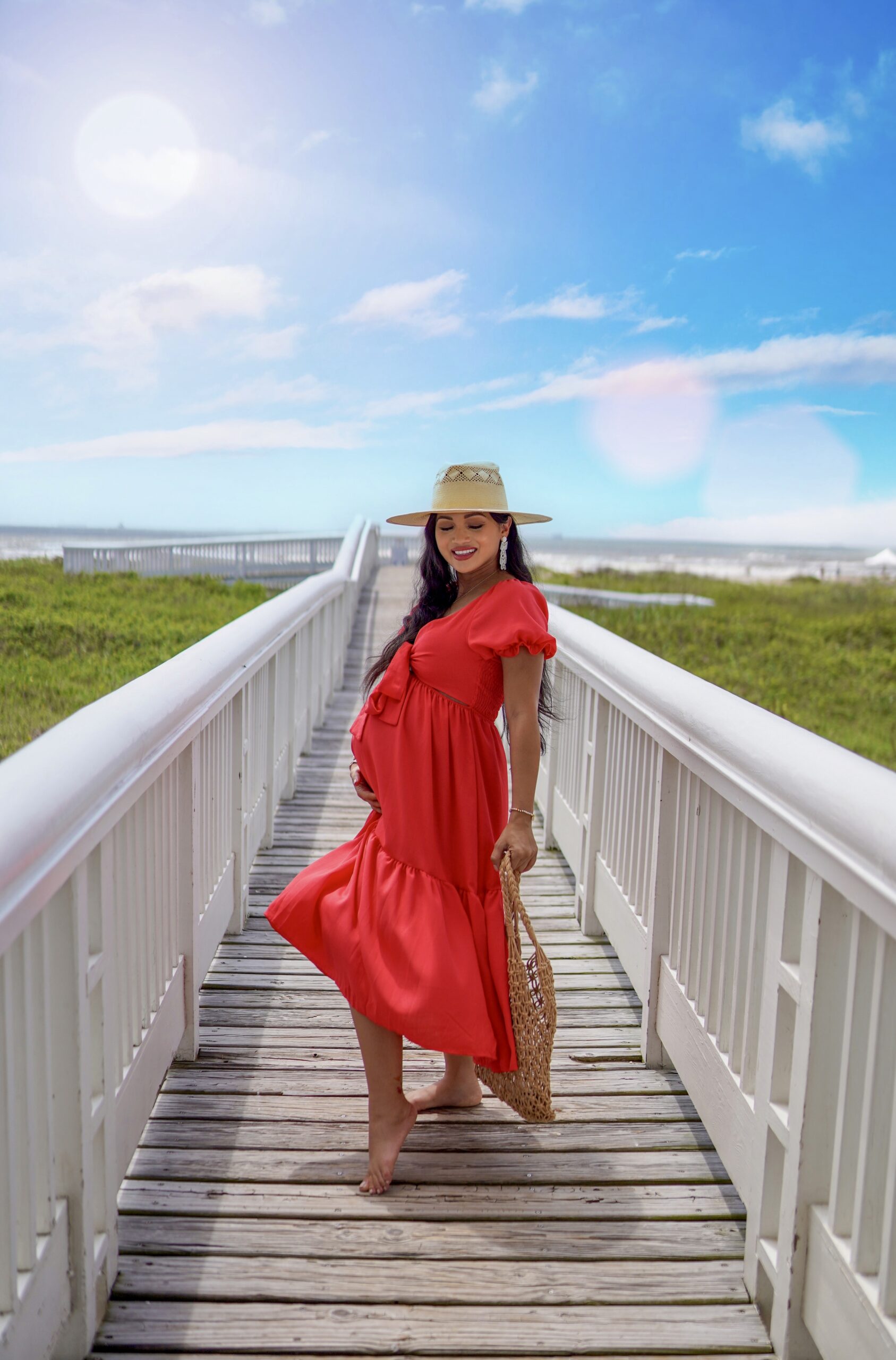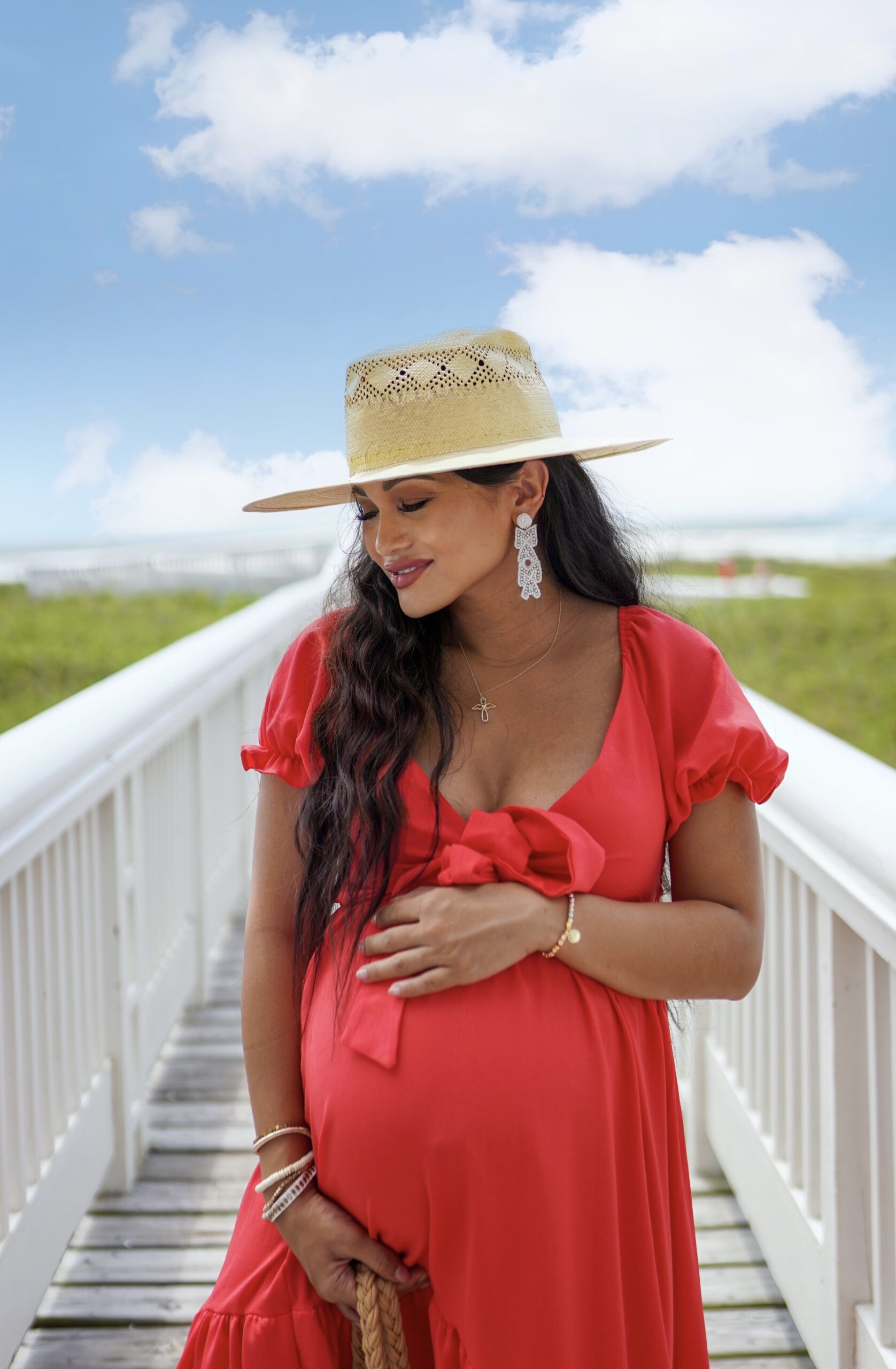 Bump Friendly Summer Red Dress
How cute are these MAMA earrings  my friend got me for my birthday. I found some very similar and comes in several different colors! It's hard not to collect them all!
As you can see I'm shoeless because at this point my feet had swollen too big to fit my sandals! I am currently living in these $15 slides for now until baby girl makes her appearance.
SHOP THIS LOOK:

I've been living in dresses lately because it's the only comfortable thing to wear in the summer when you are nine months pregnant.  This bump friendly summer red dress comes in two other colors and you can get 40% OFF with my discount code DAWN40. Check out more bump friendly summer dresses below!
Do you have any Memorial Day plans?
P.S. Subscribe for weekly newsletters so you never miss a single post!