Ya'll I can't get how stinking cute these pictures of Jayden are. Seriously that smile melts my heart! This stage is my favorite stage. Jayden loves Christmas, and has been counting down the days till Christmas comes! I created this gift guide for toddlers and some of my favorite things for Jayden including items I've personally bought for him and he has loved! Check out my gift guide for toddlers and these adorable pictures of Jayden!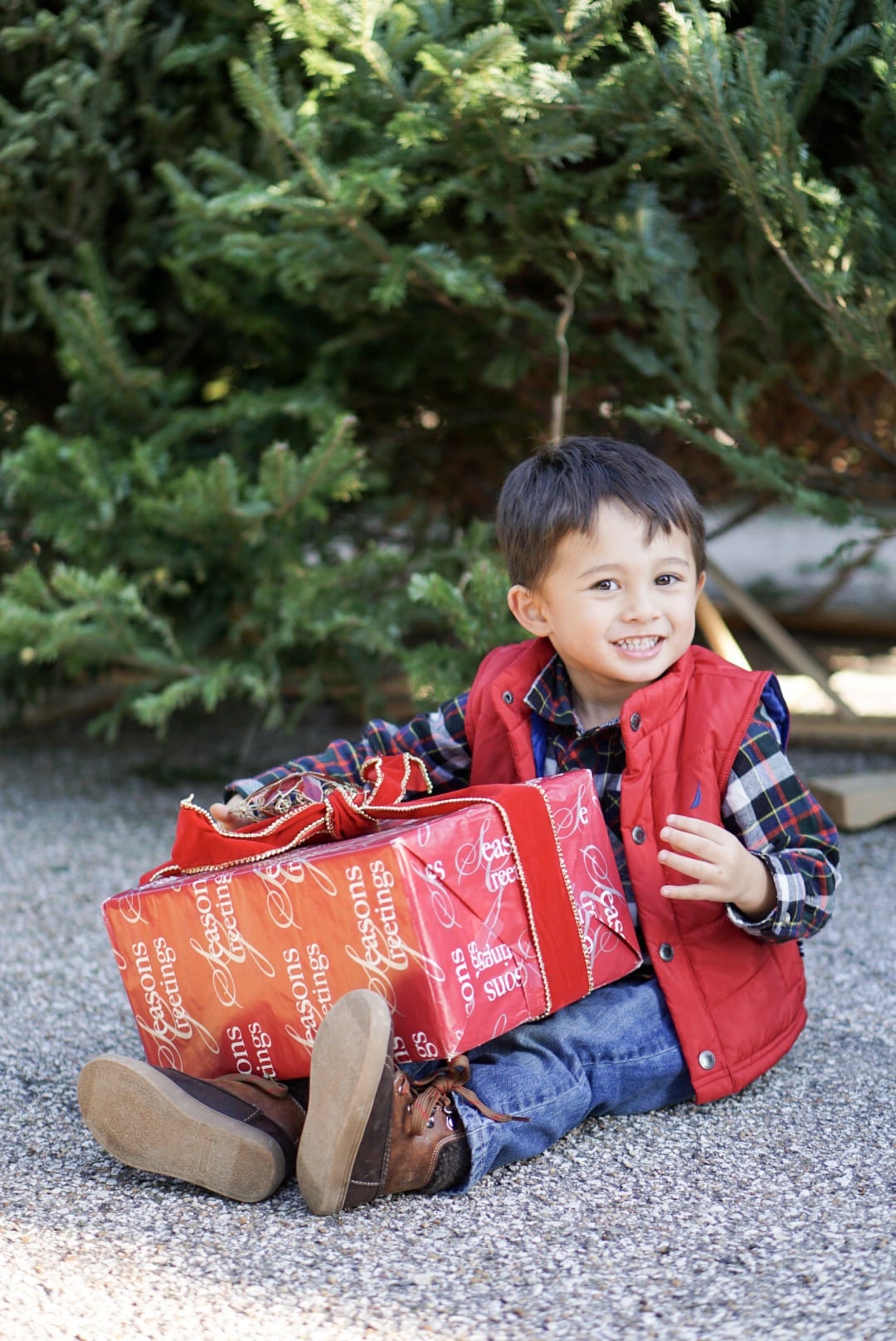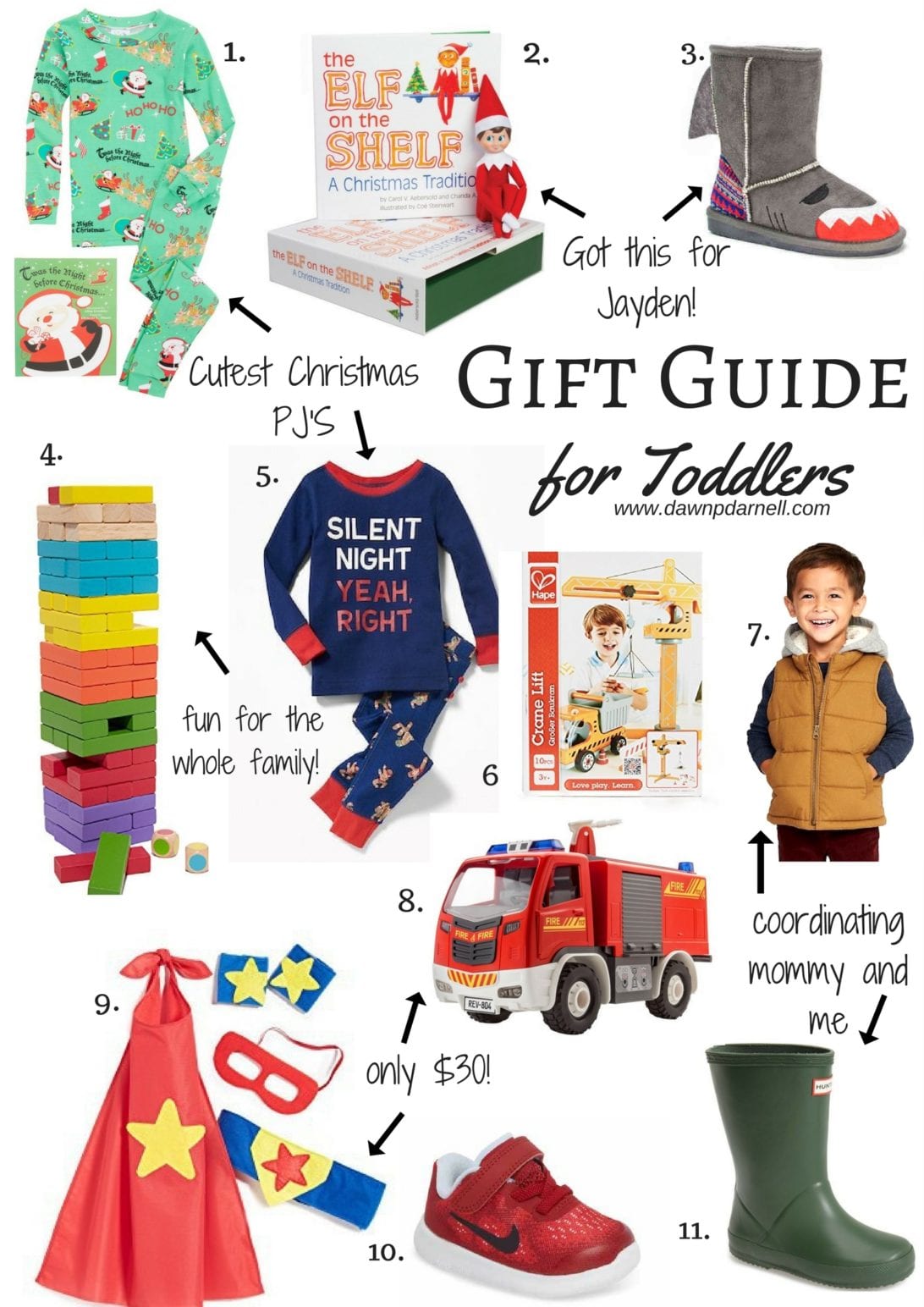 Gift Guide for Toddlers
1. Twas the Night Before Christmas Fitted Two-Piece Pajamas & Book Set

2. The Elf on the Shelf – this is the first year we are doing this for Jayden, even though I haven't kept up with it lol.
3.  Finn The Shark Toddler Boot – We got this for Jayden for our trip to Colorado this month!
5. Christmas Sleep Set – this is the cutest pj that Jayden is wearing in here.
6. Children's Crane Lift – Jayden is obsessed with cranes and building, this would be perfect for him!
7. 2-in-1 Quilted Canvas Vest – Another thing we got for Jayden for our trip to Colorado. Check out this outfit here with the vest.
8. Junior 41-Piece Fire Truck Kit
9. Child's Superhero Props in a Bag
10. Free RN 2017 Sneaker – we love these for Jayden, we get these for him in red and black!
11. Hunter Rain Boot – The year round boot that is perfect for jumping in puddles and snow!
Click here for the downloadable PDF gift guide For Toddlers.
 For additional gift guides visit here.
Christmas Essentials| For Her| For Him| For Toddlers| For the Home| For the Beauty Lover| For the Pet Lover| Under $50
For the Fitness Gear for the New Year, and Gift Guide for Travelers visit here for the complete PDF shopping holiday gift guide.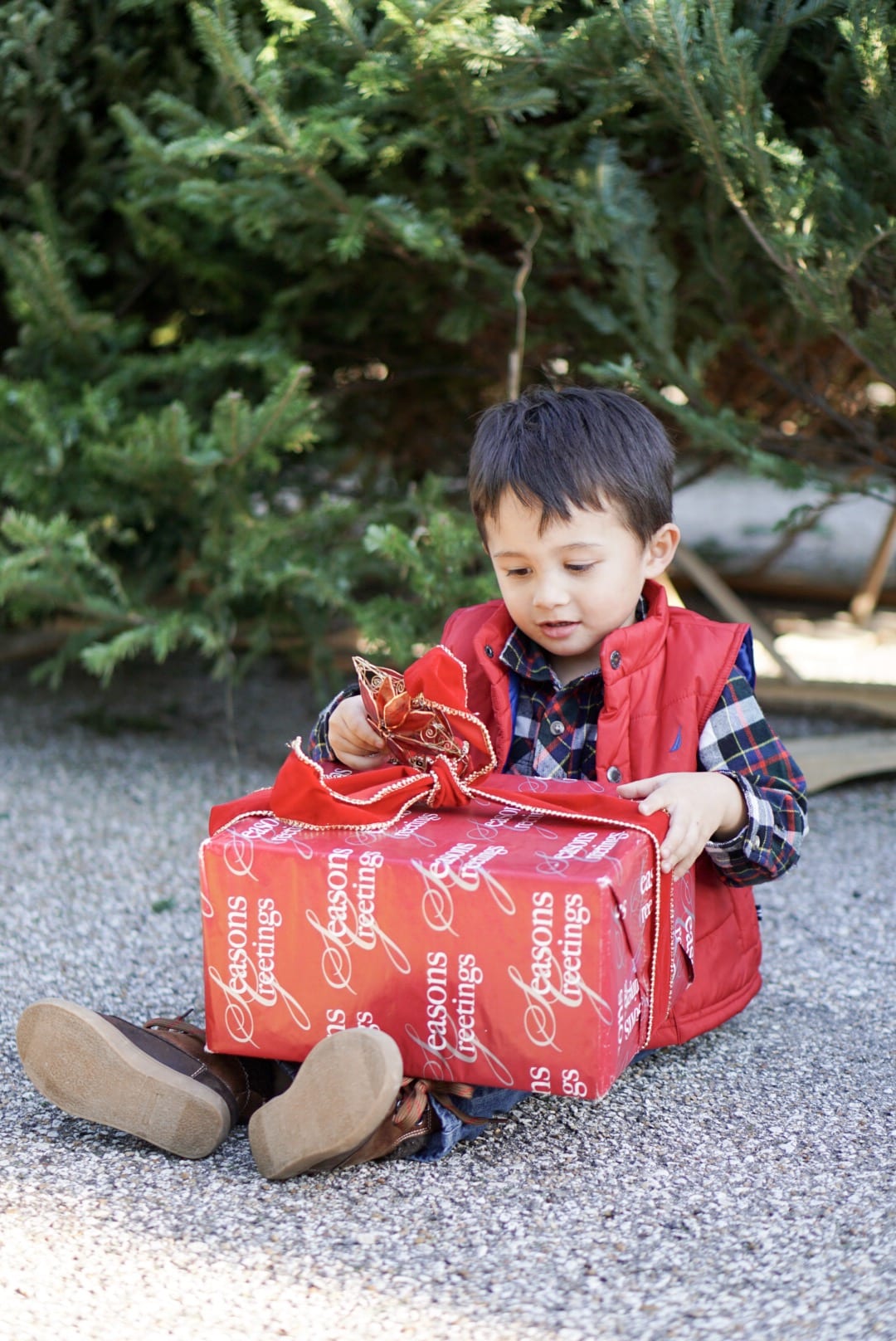 I hope y'all had a great weekend and enjoyed this gift guide for toddlers. I can't wait to share more of our birthday staycation for my husband at the Hotel Alessandra. Stay tuned for a giveaway on Instastories tomorrow! For more gifts for the kiddos check out this page here.
P.S. Subscribe for weekly newsletters so you never miss a single post!