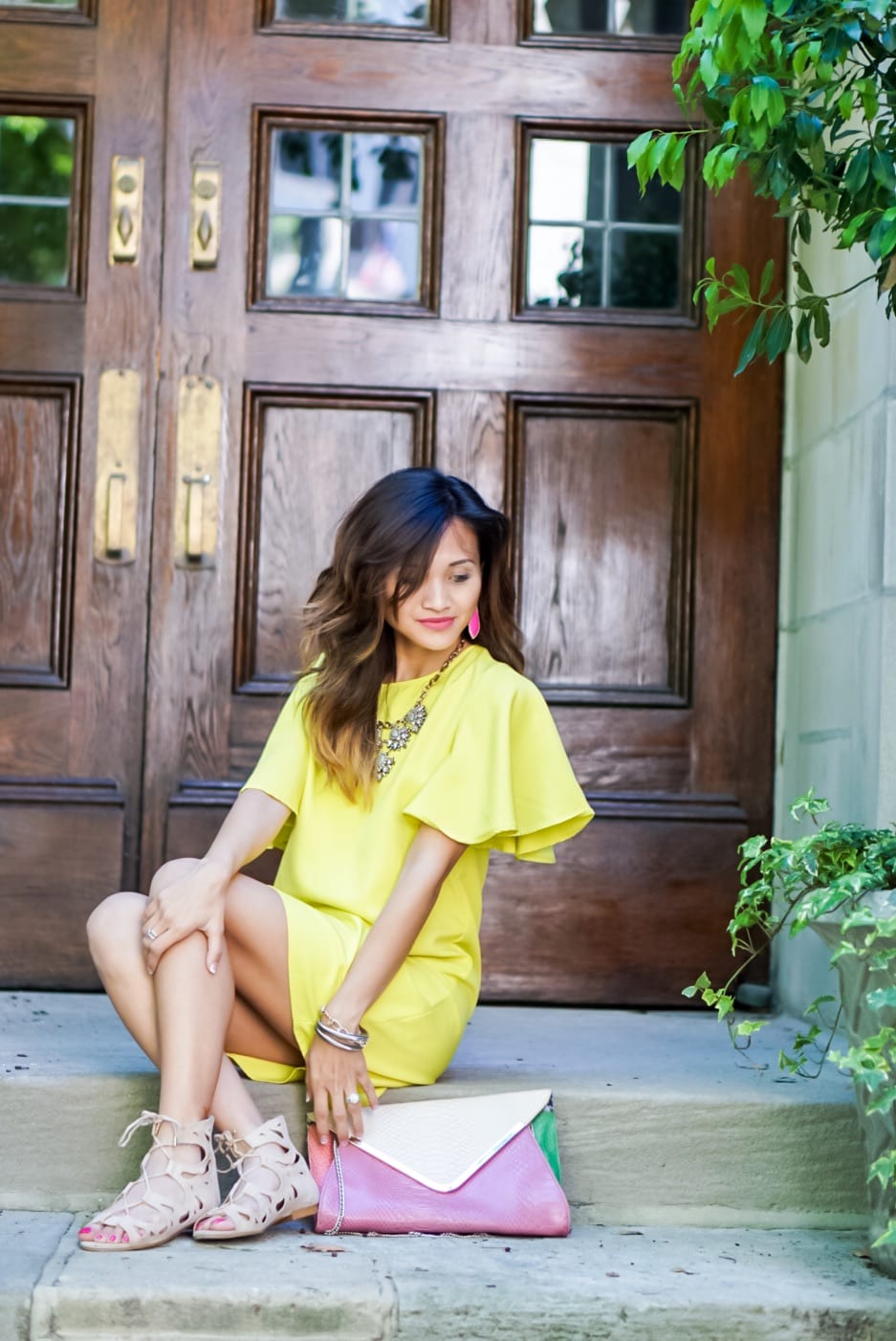 This past weekend when my hubby and I were walking down the Magnificent Mile in Chicago, we stopped by this beautiful church to take pictures. We were drawn in by the cascading wall of green vines that grew on the side of the church. When we walked in we saw this beautiful fountain in the courtyard. It was like walking back in time. I love older churches and their architecture. This dress I wore had the most adorable oversized ruffle sleeves. It was the perfect summer dress for touring Chicago, and visiting a church. Below I have guest author Jenny Laws from London, sharing her simple checklist for summer dresses.
We all know that the warm weather of summer is the best time to be wearing our favorite dresses. The days are hot and humid, and the best way of counteracting the stickiness and still feeling breezy is with a pretty and feminine frock. They're the easiest items to pick out of the closet as they instantly provide you with an outfit, rather than needing to find separates to match. And just like what Jamie Cuccinelli has shared with Bustle, some of us just really hate wearing pants, thus we'll find any excuse to avoid the restrictiveness of jeans, shorts and slacks.
There are an endless number of dress types to complement your personality and suit every sort of event. As the editors of Lyst have indicated in their dress selection, you've got everything from modern office styles to bold weekend wear. And if you haven't updated your frock selection recently, it's time to get shopping! Here's what you should be wearing (while the weather still permits it!):
Micro-Pleats
Before it was carwash pleats, and this time around, designers have gone finer in the detailing to create micro-pleats in their skirts and frocks. The beauty of these smaller pleats is that it's a modern silhouette that works to flatter every body type without losing structure.
The Slip
Sexy without hugging your body, the silky slip has been a fashionista favorite for a few spring and summer seasons now. Although these dresses can be worn on their own for formal occasions, you'll want to dress them down for the day or casual occasions in general. Take style hints from the Kardashian-Jenner sisters and layer it with a white tee and boots in the same hue as your dress.
Exposed Shoulders
The off the shoulder trend has gone from passing fad to wardrobe staple, but let's give that style a rest while you try on the 'X' halter neckline or shoulder cutouts. Let's face it: it can get quite annoying having to readjust the sleeves all the time, and the halter is the perfect alternative that still shows off your shoulders without all the fuss.
I hope this simple checklist helped you keep up with this summer's hottest dresses. Thank you Jenny for the wonderful article. If you haven't entered in my latest giveaway yet, make sure to enter for a chance to win the comfiest travel wedges from 4Eursole.  For more details of the dress make sure to you have signed up for Liketoknow.it and are following my Instagram. Thanks for following along!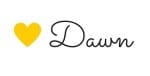 Thank you SHEIN  for the dress.  As always all thoughts and opinions are mine alone. Thank you for supporting those who support this blog.