This shop has been compensated by Collective Bias, Inc. and its advertiser. All opinions are mine alone. #yougottabekittenme #CollectiveBias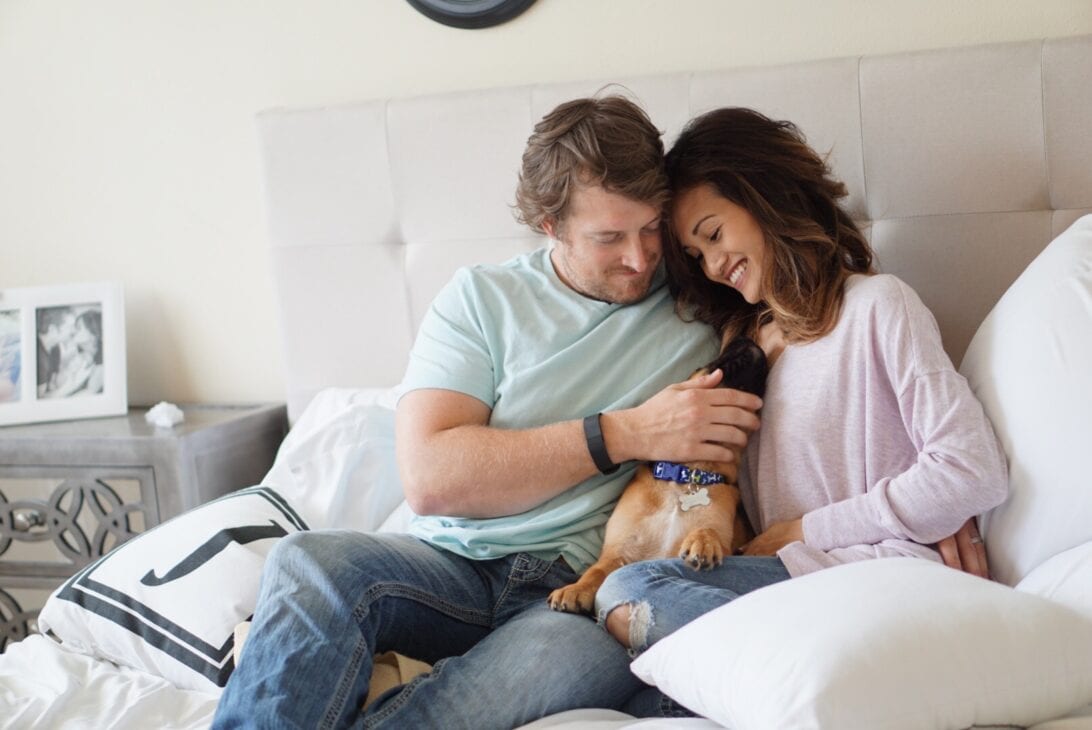 This month we welcomed in our new addition to our family, Rocky Rotel Darnell. We decided to add to our pet family with our first family dog. Sasha was my first pet I adopted six years ago when I had just graduated college. But now that I'm married, and the mom to the cutest little guy, my hubby and I decided it was time to get a dog our son could grow up with. It took us three weeks and several adoption agencies later and we finally found our match. We adopted him from the Save Rescue Coalition, and we couldn't be happier. Now with a baby, a puppy, and a cat in our home, we definitely can say we have a full house, but some days it can be a smelly house with the whole crew in the mix. Luckily I've teamed up with Fresh Step Cat litter with the Power of Febreze to give you six ways to keeping my home smelling fresh. Check it out below.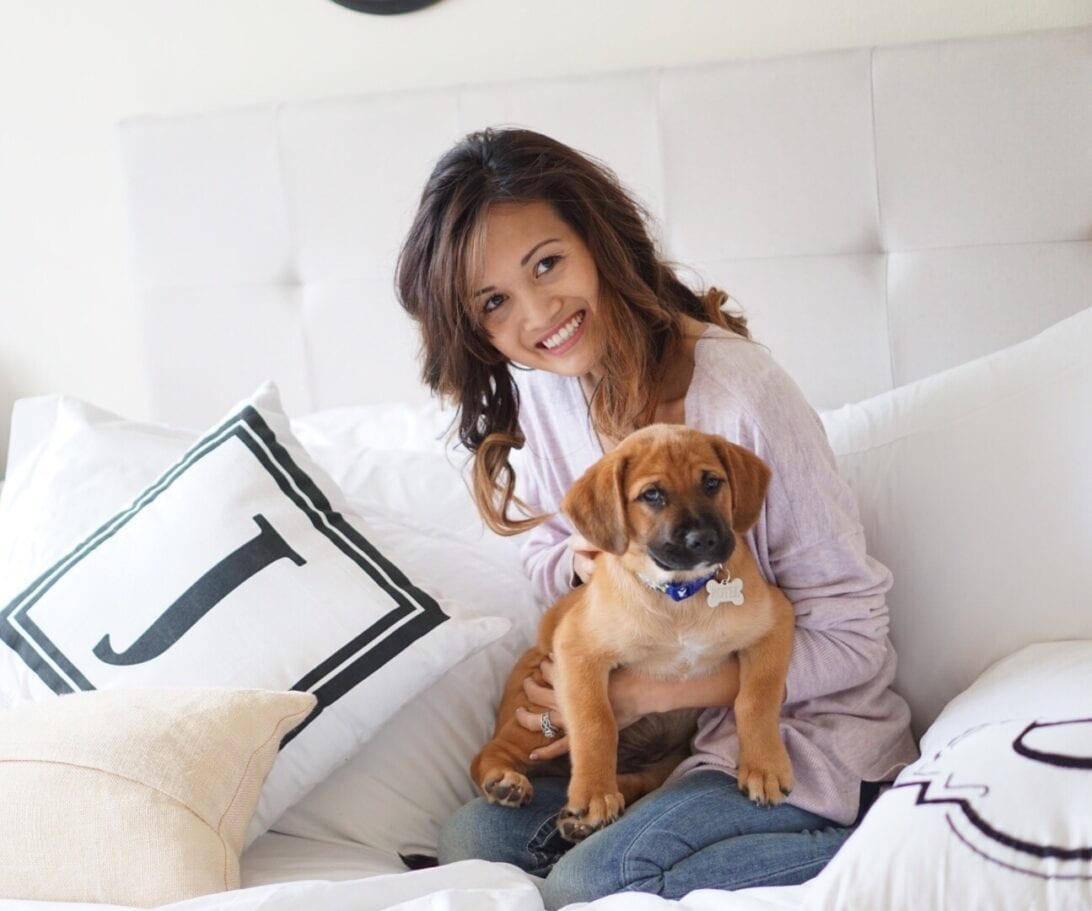 My fur babies are so precious! <3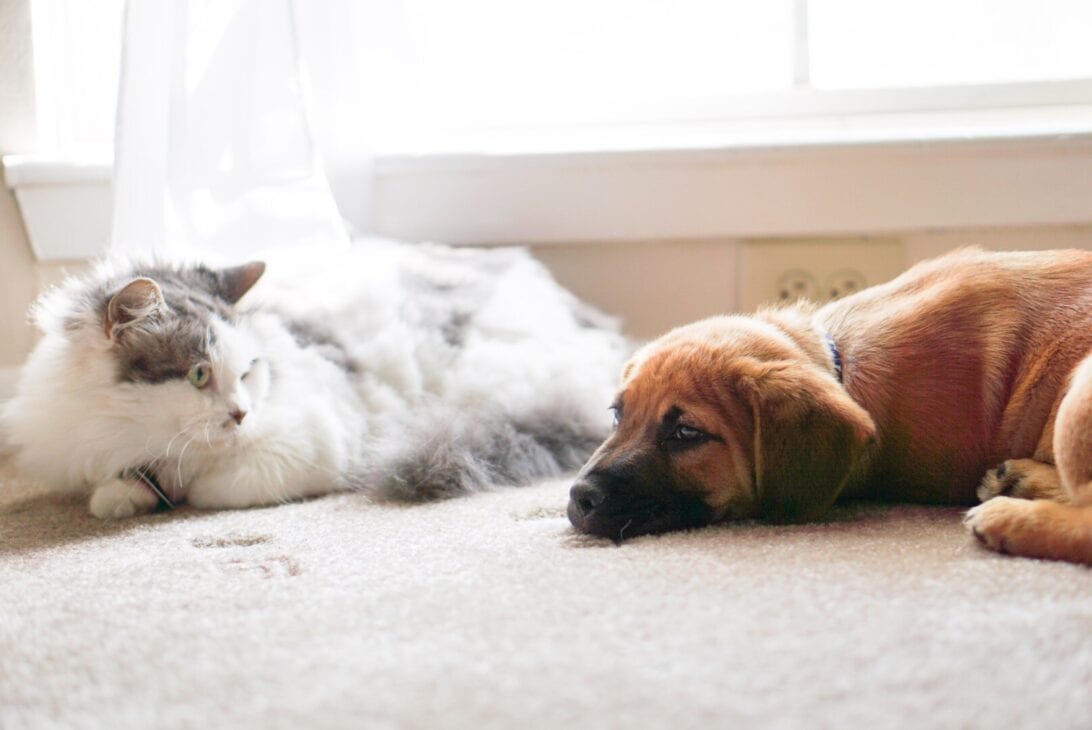 6 Ways to Keep Your Home Smelling Fresh When you Have Pets:
Air Fresheners
I love air fresheners and all kinds. I have the automatic spray, the plug ins, candles, and scented gels. You can never have enough with you have pets and kiddos.
Establishing Boundaries
Keep certain rooms a kid and pet free zone. My office is off limits, and our bedrooms have a close door policy until bed time. It keeps the rooms smelling fresh and inviting to go to sleep in. We also have a designated area for the pet food and litter box. Also no dogs on the bed or couch. We make an exception for the cat and our kid though. ;P
Fabric Spray
This is perfect for carpets, rugs, furniture, curtains, and beds, and eliminating odors for accidents on the carpet.
Regular Baths
I one hundred percent believe in regular daily baths for my kiddo, and monthly baths for our pets, and that includes Sasha too. Plus who doesn't love cuddling up with fresh smelling fur babies and kiddos?
Clean weekly
Have a set cleaning routine that you can follow to help maintain the cleanliness of your home. Because I have a cat and a dog, vacuuming is almost an everyday duty. Cleaning my home once a week gives me a peace of mind and prevents unwanted odors.
Fresh Step Cat Litter with the Power of Febreze
I love this cat litter because it does wonders with eliminating odors with the power of Febreze. I cannot stand the cat litter smell, and fortunately with this cat litter it does wonders! Litter includes Borate Technology for superior ammonia control, and it has a lemongrass scent. This product is only available at Sam's Club in the pet isle, and it's only $15.98 for the Value size! You can also save with May Instant Savings Book – $3.50 off at Sam's Club 5/11-6/5. Mine last me two months. And if you don't love it, it has a money back guarantee located on the packaging. Now that's value!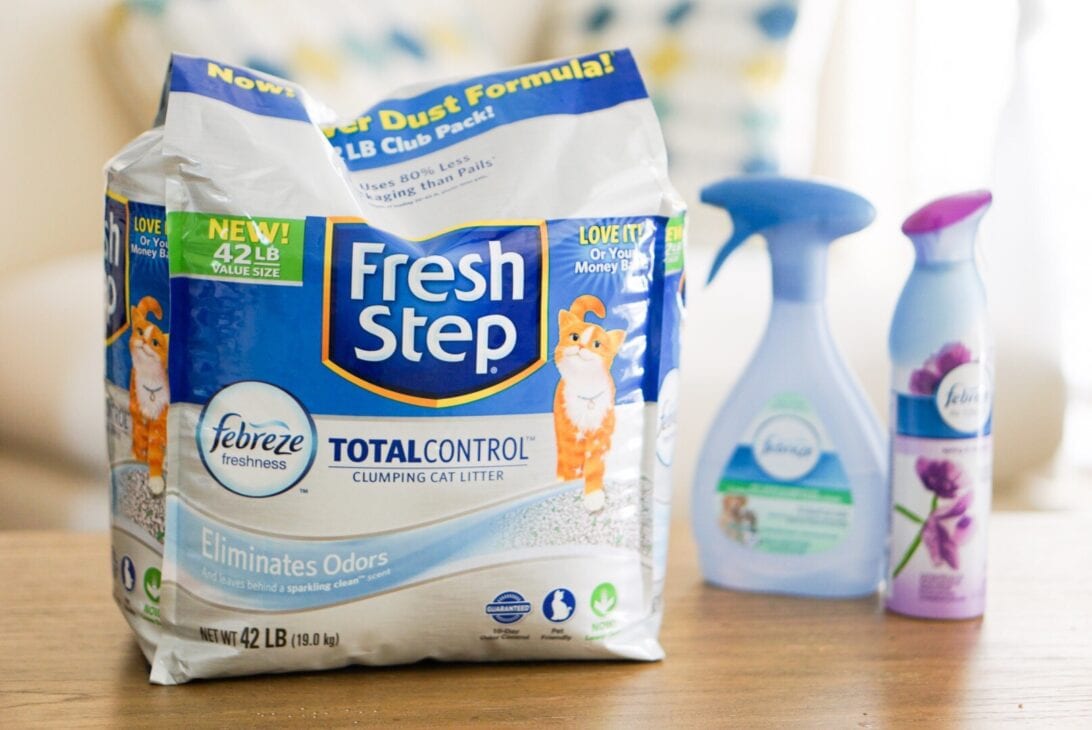 Sasha approves!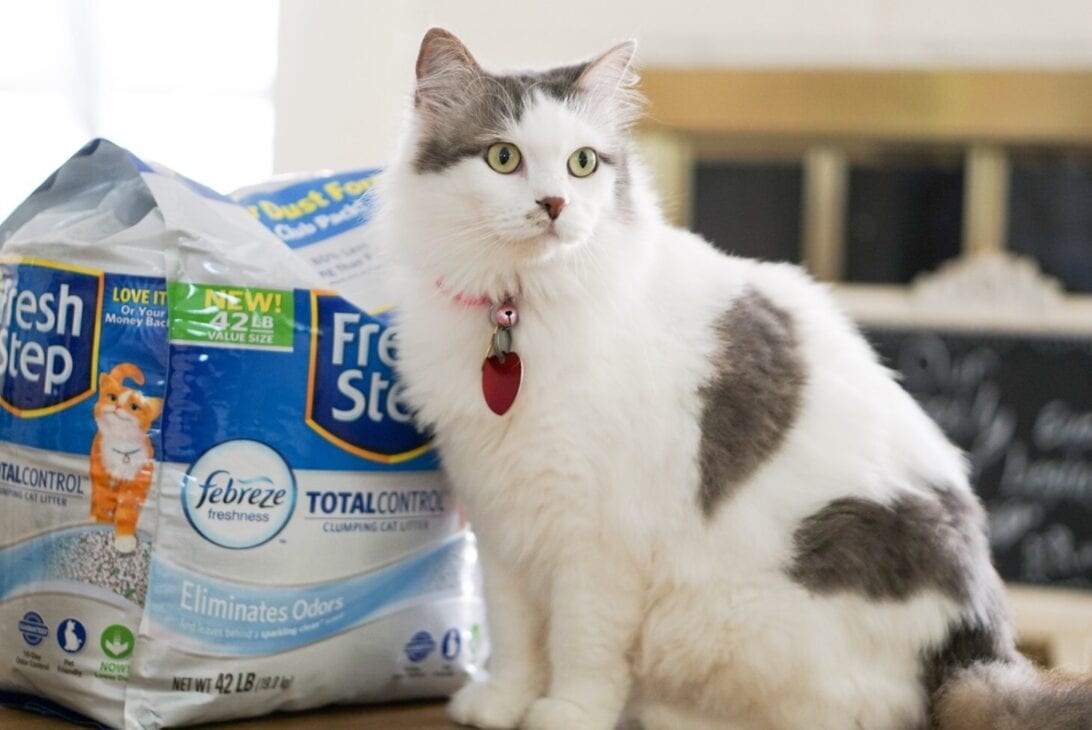 Available at Sam's Club here.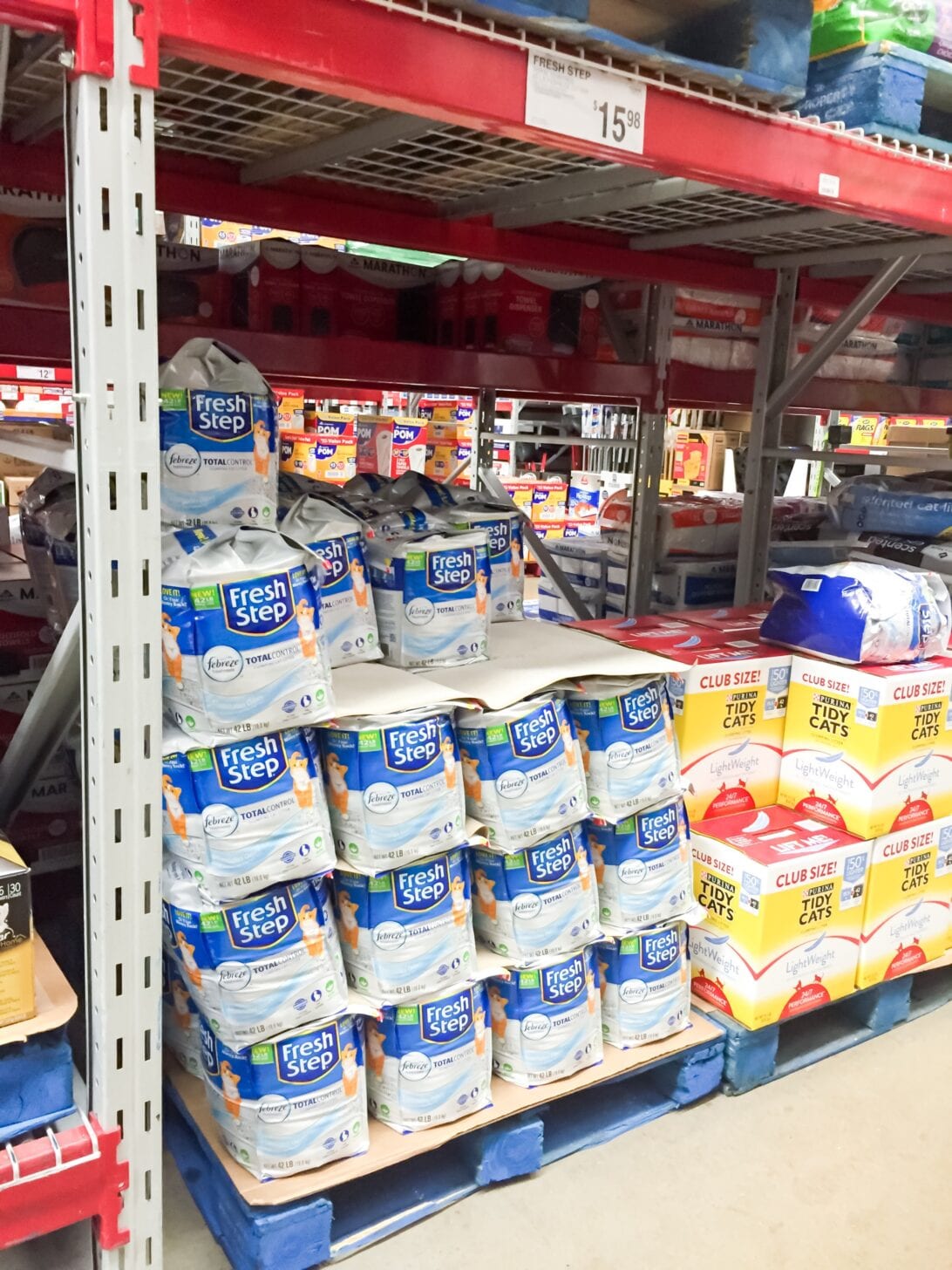 Thank you Fresh Step with the Power of Febreze for partnering up with this post, and for providing me $100 to donate to the Save Rescue Coalition! I hope you enjoyed this post and my six tips to keeping my home smelling fresh with a pet. Make sure to check out Fresh Step with the Power of Febreze, and comment below if you have a pet adoption story of your own you would like to share. I would love to know more about you! Thanks for following!