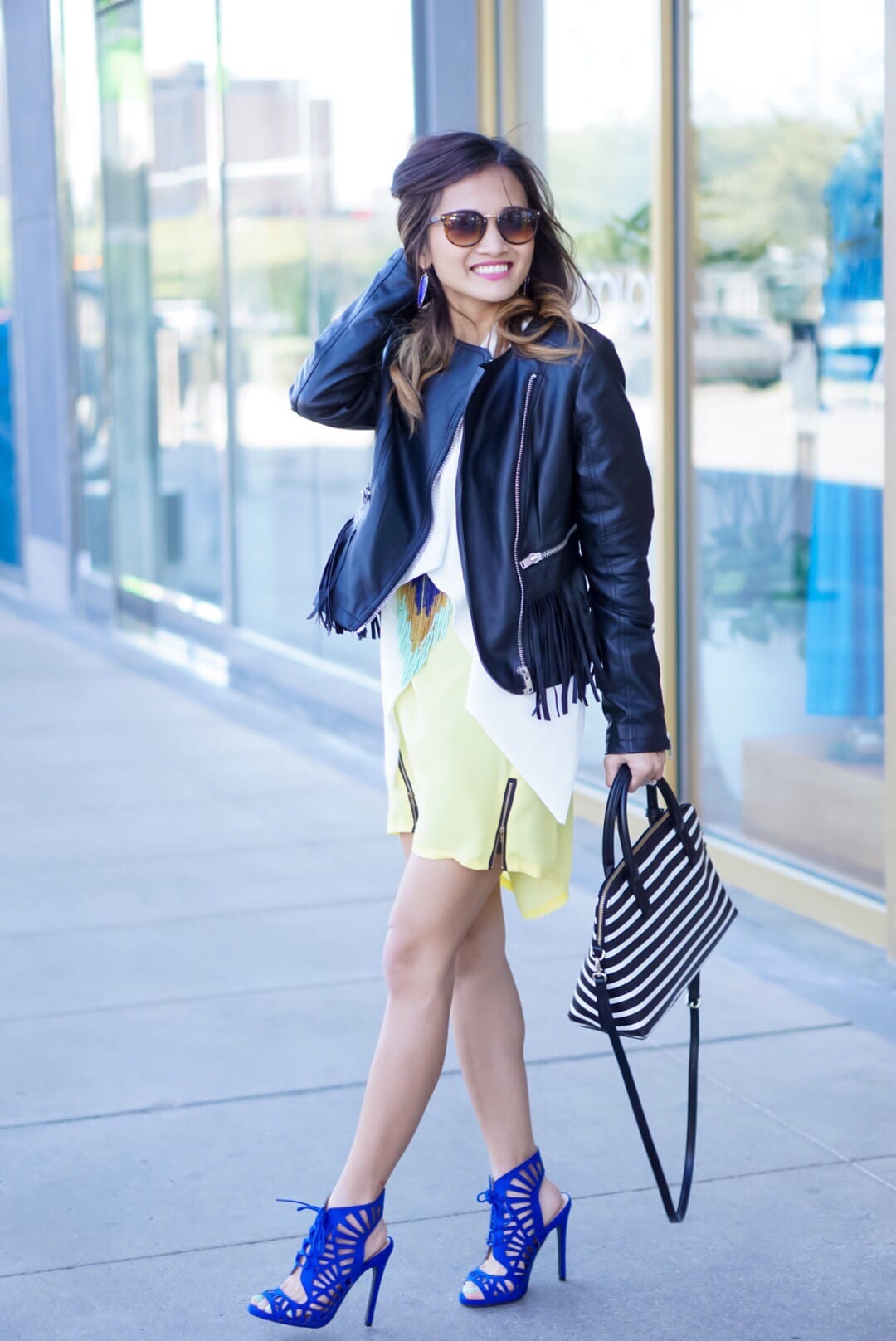 Last weekend I put my best foot forward at a Spring blogger brunch with my favorite blogger babes in Houston. Once a month I try to get out of my suburban mom life, ditch the sweats and jeans, and head into the city with the cutest outfit I own to meet up with these ladies. I know it may sound superficial, but when you are a mom, it is really important to do things for yourself and just for yourself. Blogging has given me a voice and a creative outlet to pursue my passions. It is something I do for me.
I first started this blog when I was pregnant with Jayden, and realized I would be quitting my full time job to be a stay at home mom. I loved my job working in the fashion industry, and being a first time mom it was a struggle for me to adjust staying at home. Blogging helped me find other women just like me, who shared the same passions, same goals, and the same journey of non traditional motherhood. These women have been my support system, when my other friends couldn't relate. It's hard explaining to non moms, motherhood struggles, even if they've been your best friend your whole life. Thankfully I have these ladies to share my journey with. They help me grow as a blogger, a mother, and as a person. I am really thankful blogging has brought me to them.
  This past weekend it was a little chilly and more windy than normal. But as we Spring forward, it was a nice cool break from the muggy weather we were having. I love spring because I get to wear my favorite color yellow. I love bright fun colors for Spring. I bought this dress last year online, and it has grown to be one of my favorite hi low shift dress. It has the cutest zipper detail on the bottom, and makes the perfect Easter dress when paired with a blazer or cute jacket. Plus its on sale for under $20 so it makes it a steal! These shoes I've been wanting to wear all year since my hubby bought them for me. I found the hottest statement necklace to pair up with it from Nordstrom and they worked perfectly together. I linked the necklace even though it is sold out, but they might restock it later on. Check out the rest of the look below.
Pictures courtesy of one of my favorite blogger babes, Jillian from Cup of Charisma.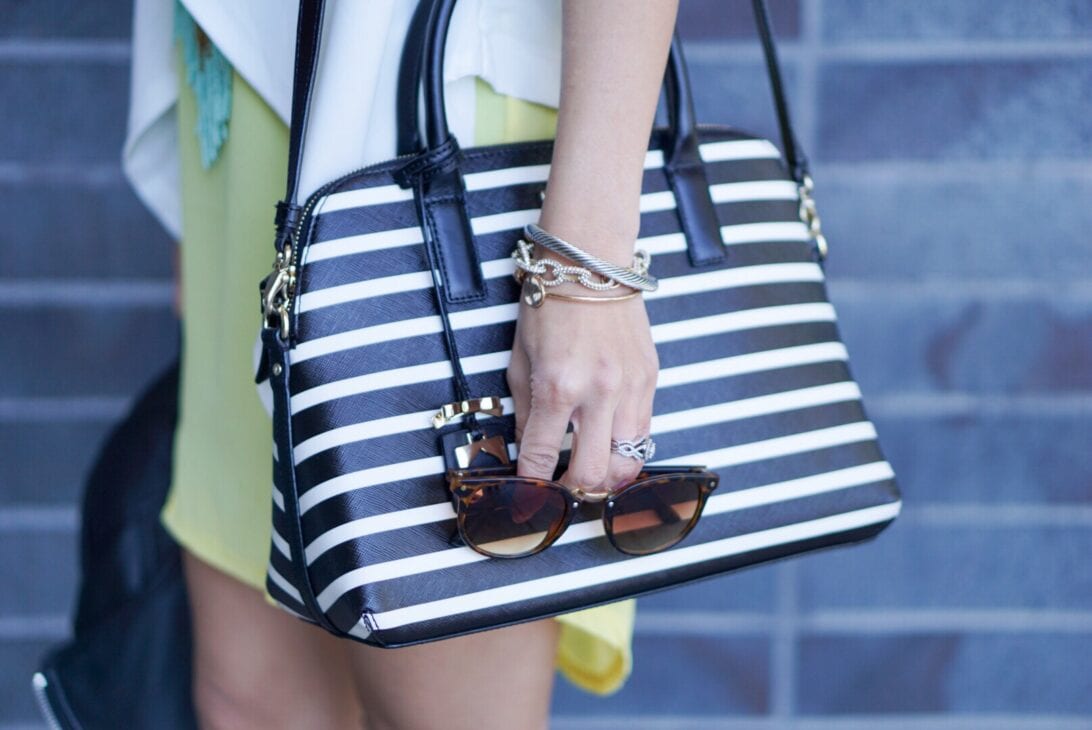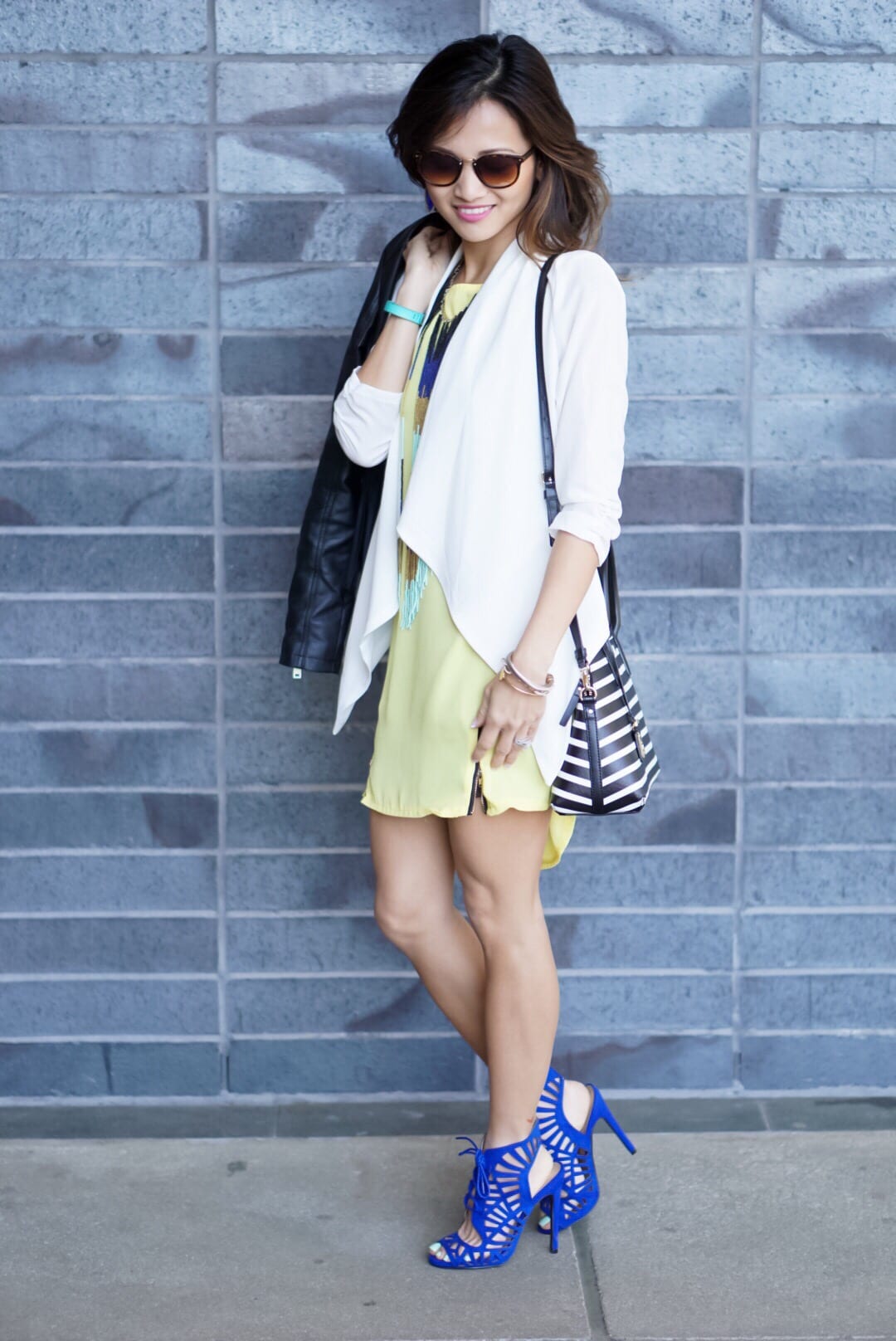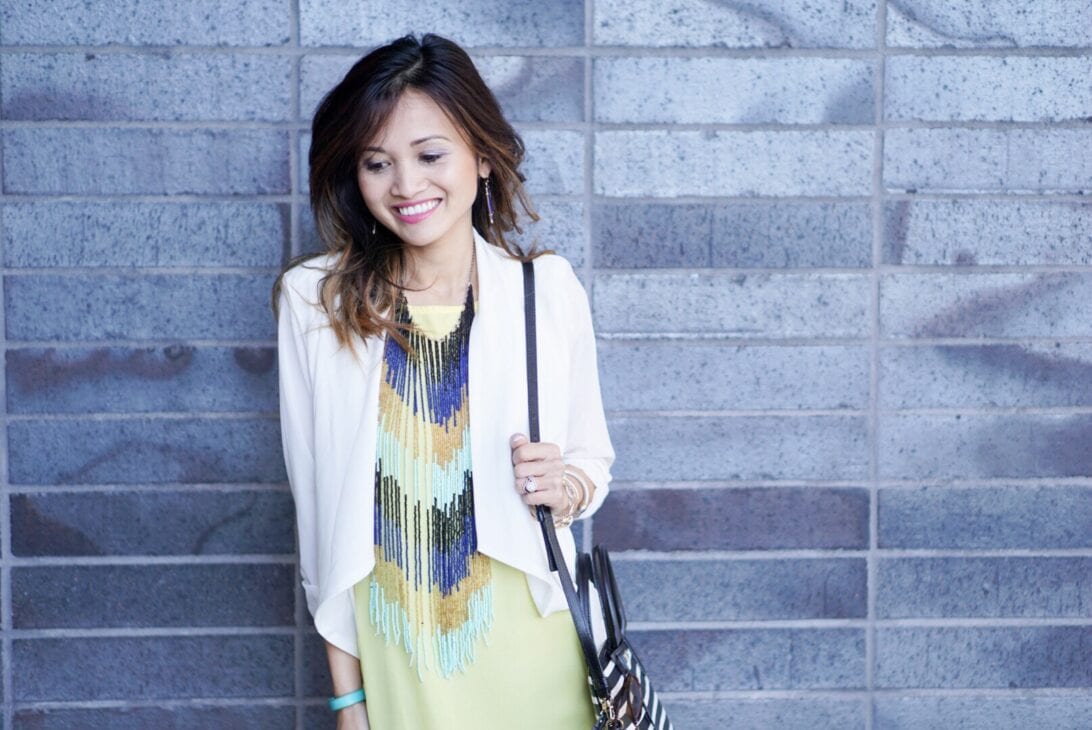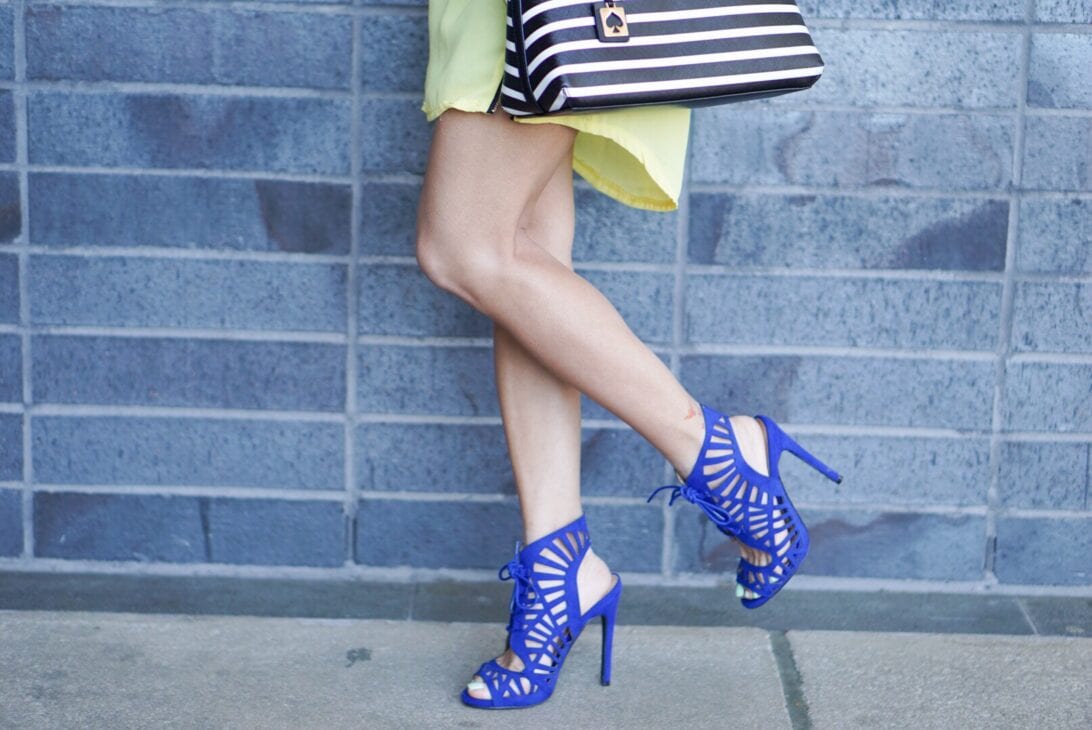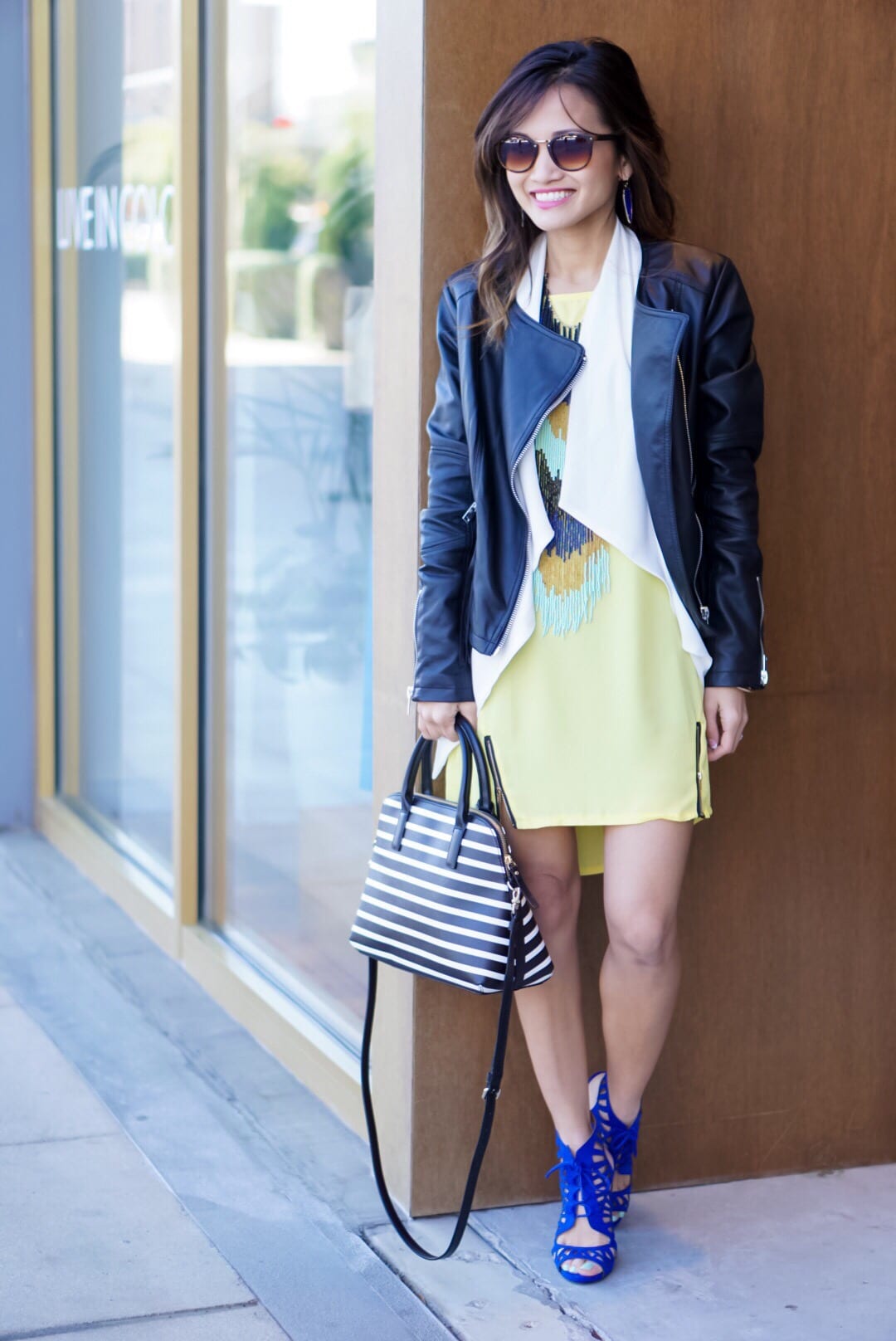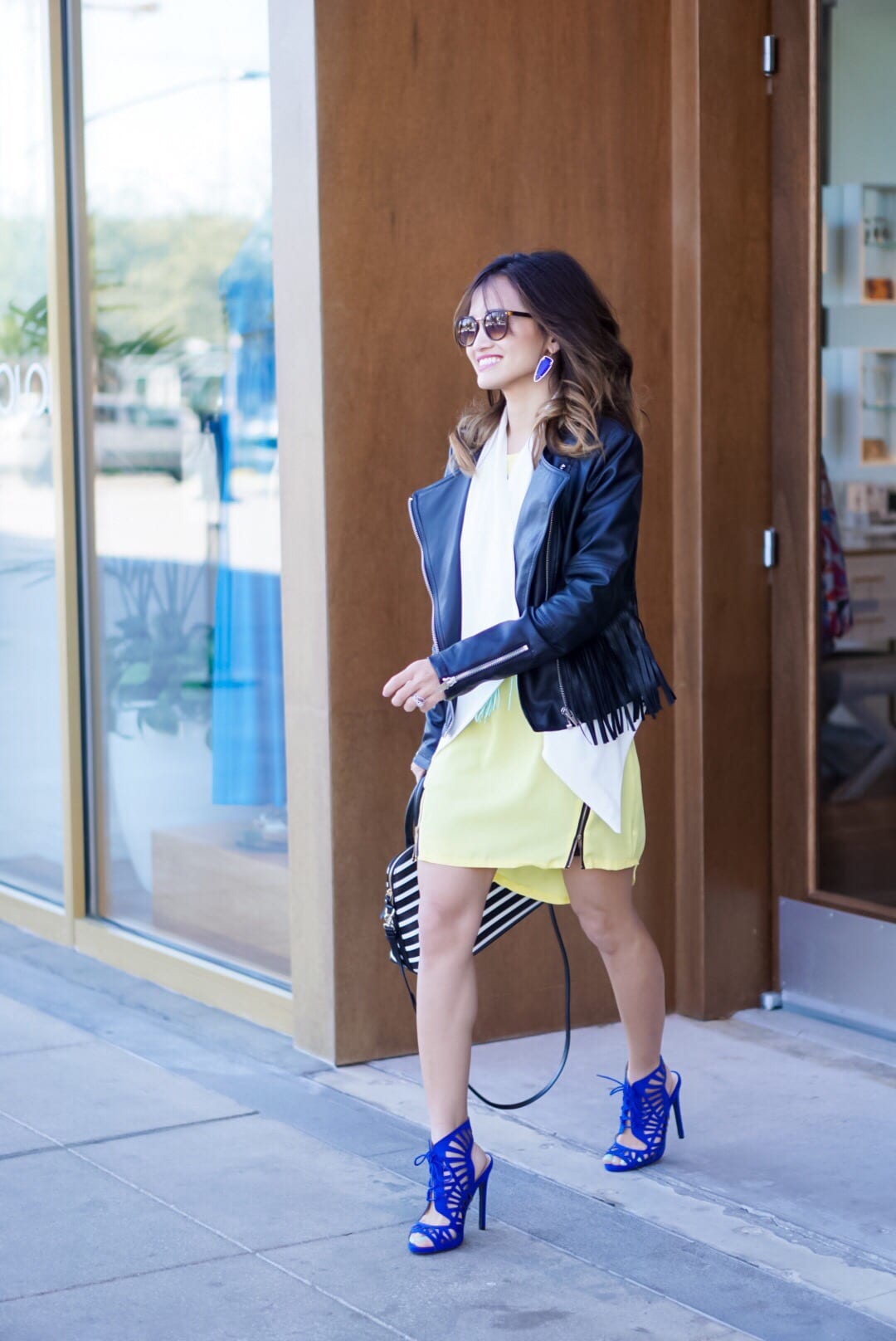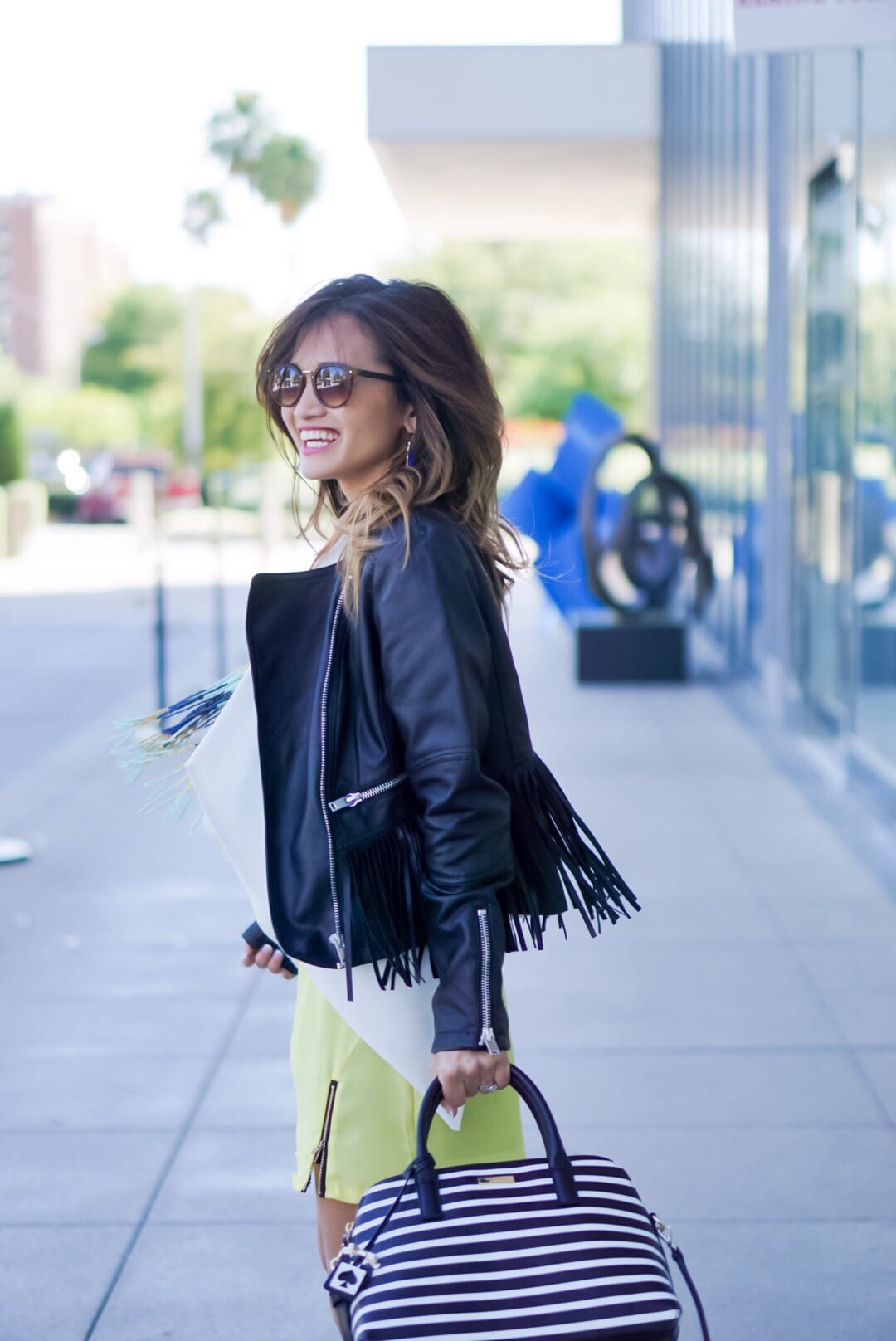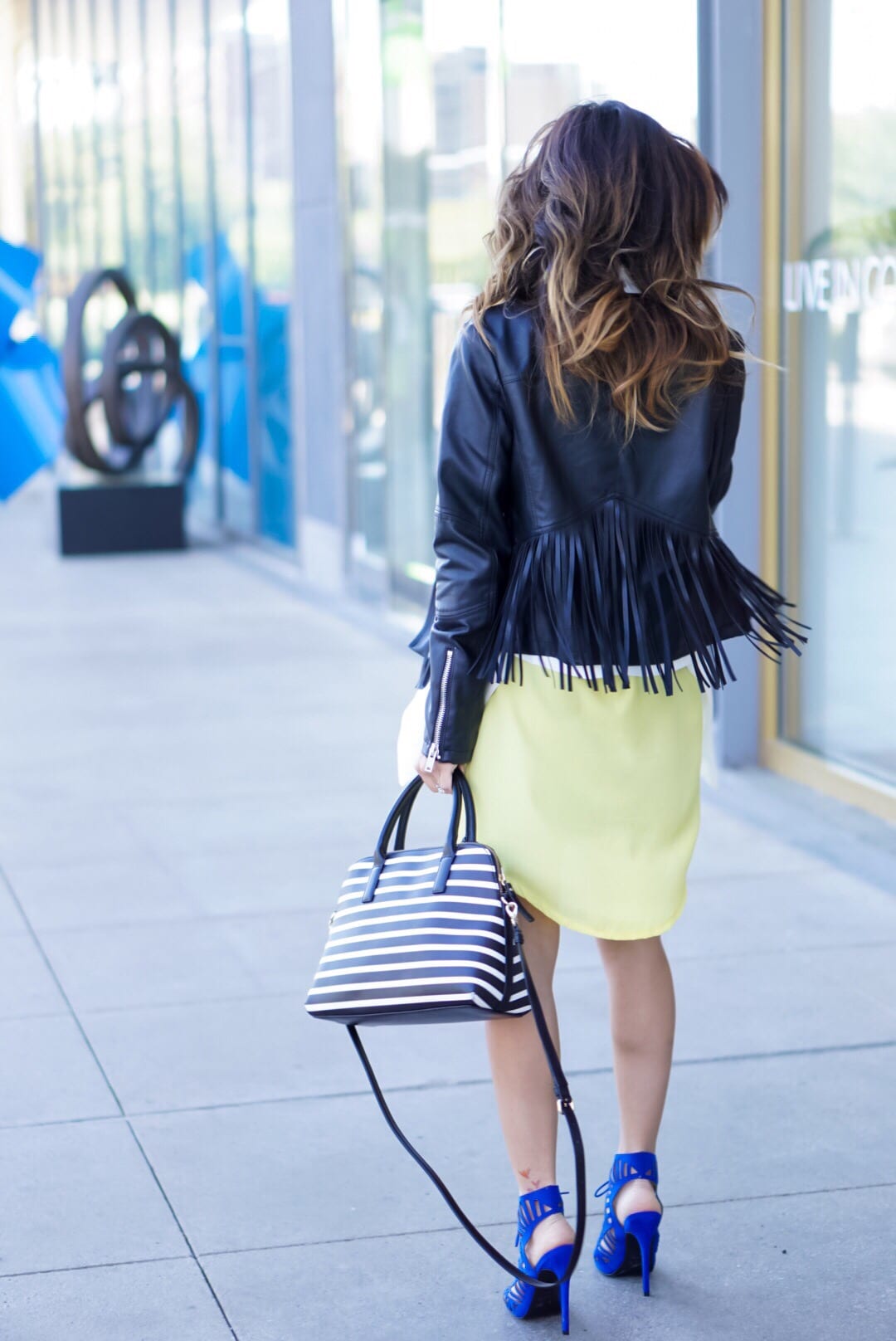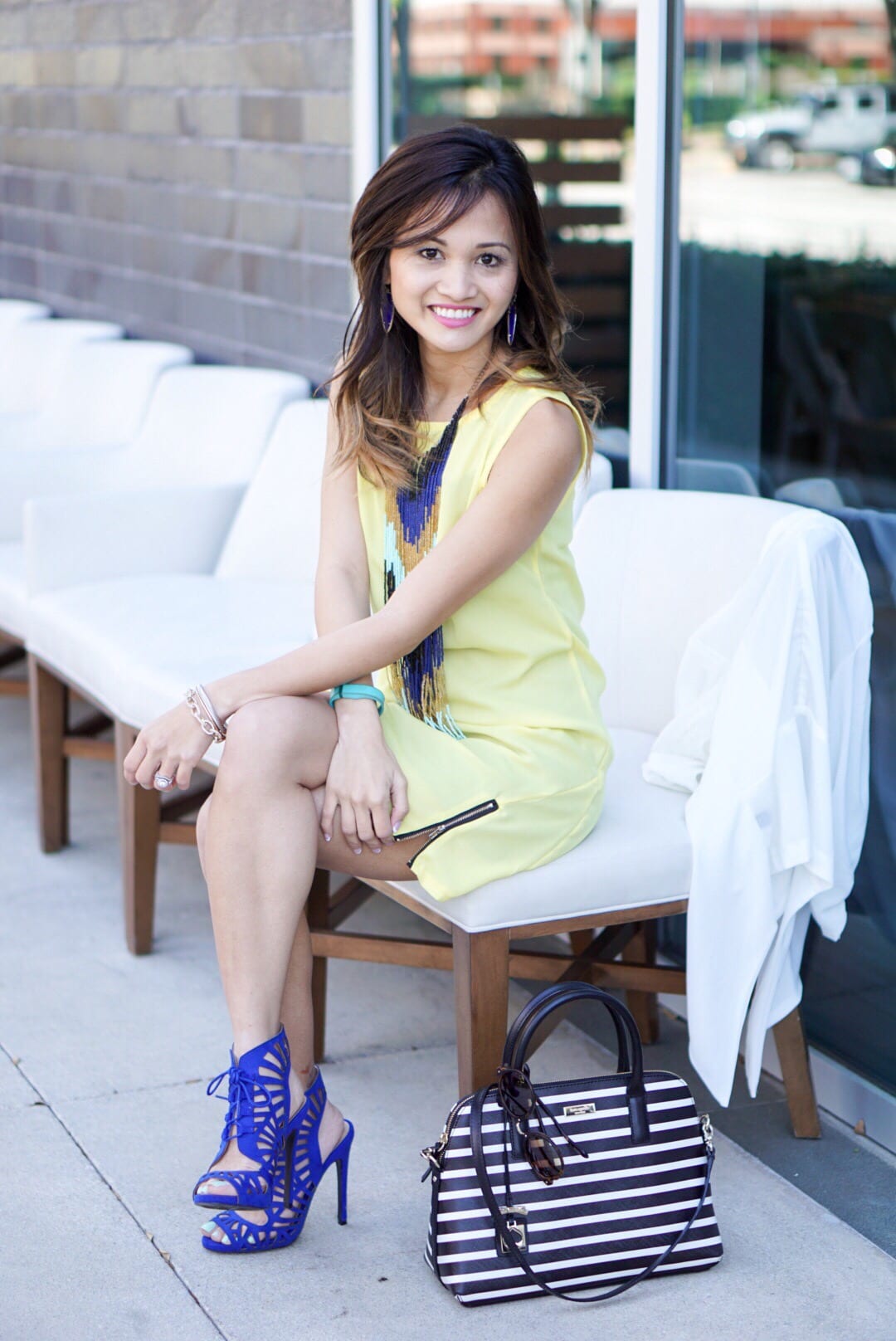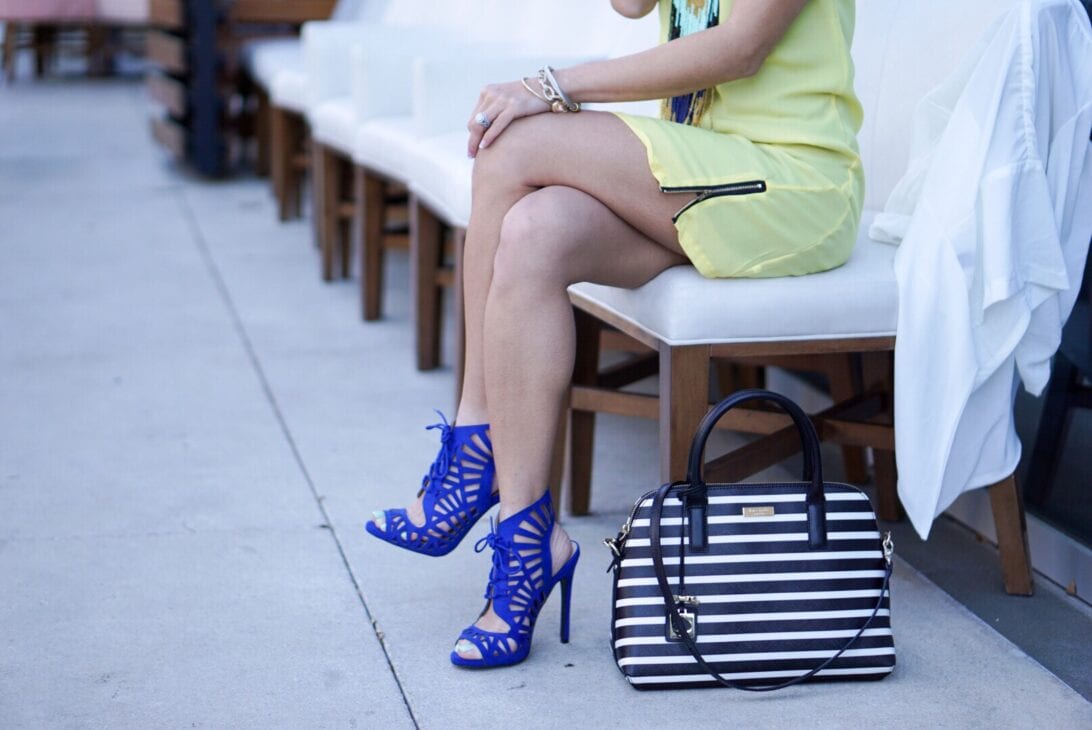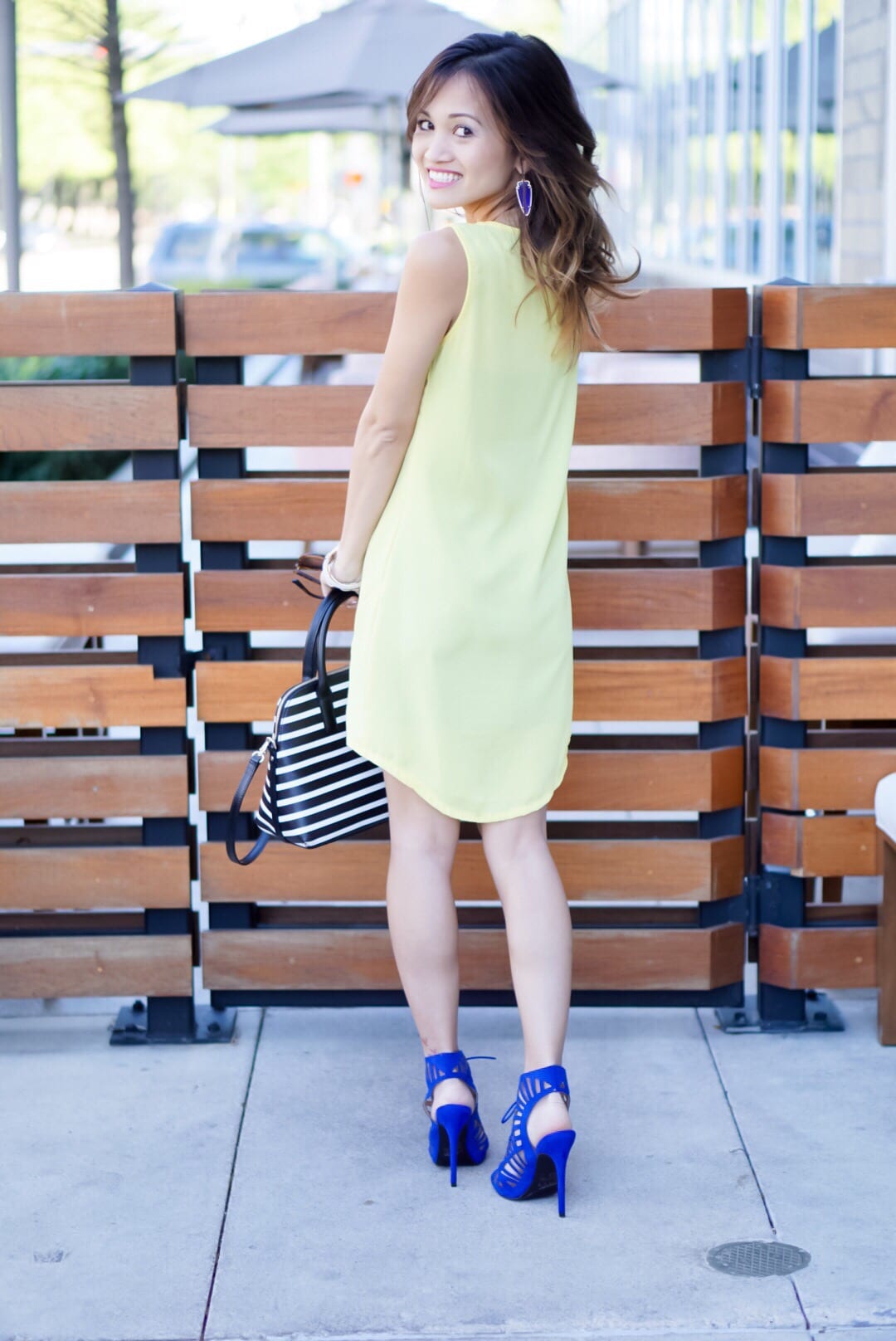 Shop the look below:
shoes/dress/jacket/statement necklace/bracelets/purse (similar)
So Spring Forward with with your favorite heels, and a fun bright dress and you are ready for Spring. I hope you enjoyed this look. Thanks for stopping by!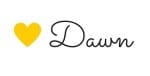 P.S. If you missed this past weekends festivities you aren't going want to miss this upcoming collaboration with Nordstrom. Can I say shopping spree!! Stay tuned live on my snapchat @ dawnpwinston. And if you aren't already following my blog, subscribe below. Promise I won't spam you, but I will let you know when I have some amazing giveaways on my blog! Thanks so much! Love you guys! xoxo
Follow along to get updates on new post and exclusive GIVEAWAYS!