Featured on This Post:

Hi friends,
There is still a couple of hours left for the Amazon Prime Day sale, and today I am sharing my must haves since moving to our new home that we absolutely love and use everyday. If you are looking to save on these items Amazon Prime Day has some great deals including $350 off my favorite Robot vacuum. Check out my five new home essentials today and how you can save with Amazon Prime.
5 New Home Essentials – Amazon Prime Day Sale
SHOP THIS POST:

I hope this guide helps in getting the best deals out of the Amazon Prime Day sale for your new home essentials. If you have any questions about the sale or the products, don't hesitate to comment below! Thanks for stopping by!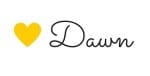 P.S. Subscribe for weekly newsletters so you never miss out on a single post!