FEATURED ON THIS POST:

Hi friends!
Hope you had a great weekend! Hubs and I finished our first half marathon this weekend. It was one of our fitness goals last year and we were finally to accomplish it this year. It was definitely hard to train during the holidays and in the winter when it's so cold. But we came up with some different alternatives to keep motivate and finishing the race was such a great feeling. So if you are in a slump when it comes to your fitness goals during the winter, here are some tips to keep you motivated.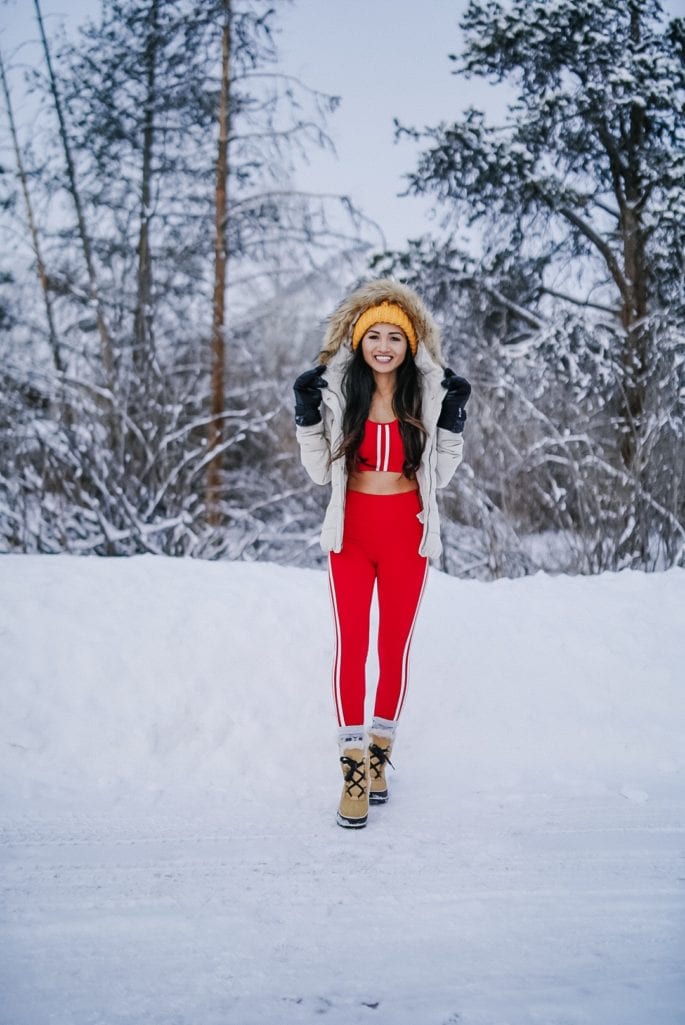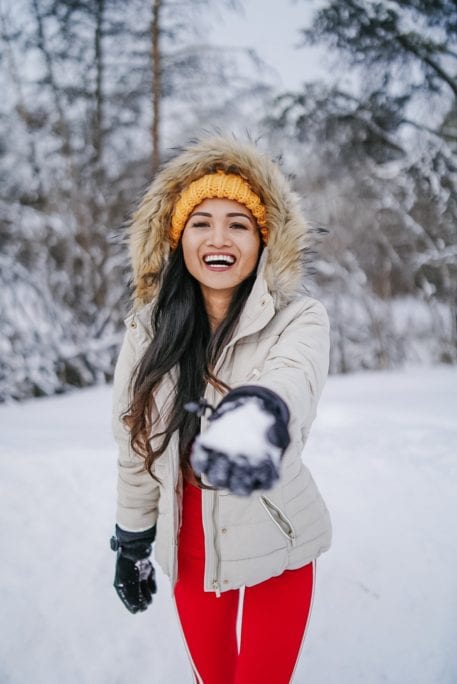 TIPS TO KEEP YOU MOTIVATED WITH YOUR FITNESS GOALS THIS WINTER
Have an accountability partner – Having a partner helps keep you motivated when you don't feel like like it. Having my husband to train with me for our half marathon motivated me to push myself harder than I normally would. I ended up beating my personal best time when we ran our race.
Change up your workout routine – Even though it was too cold to run outside I decided to take my training inside a gym. It was a nice break from the cold and it kept me from getting tired of the same thing over and over again.
Take a vacation – A month ago we went to Colorado for our annual snowboarding trip. It was nice to do something fun like snowboarding to keep us on our fitness goals yet it didn't feel like it was a workout because we were having so much doing it. Going on vacation and trying something new or doing a fun activity outdoors will help keep you active but also give you a relaxing break from your normal activities.
Compete in an event – Having an event to train like our half marathon for that knew we had to go compete in was motivation to stay fit during the winter months. Even though there were days we didn't want to train we knew if we didn't we wouldn't be able to complete the race, and we were determined to finish it.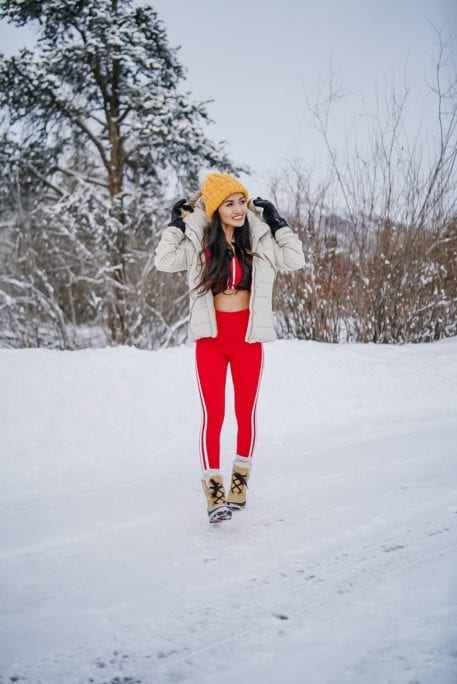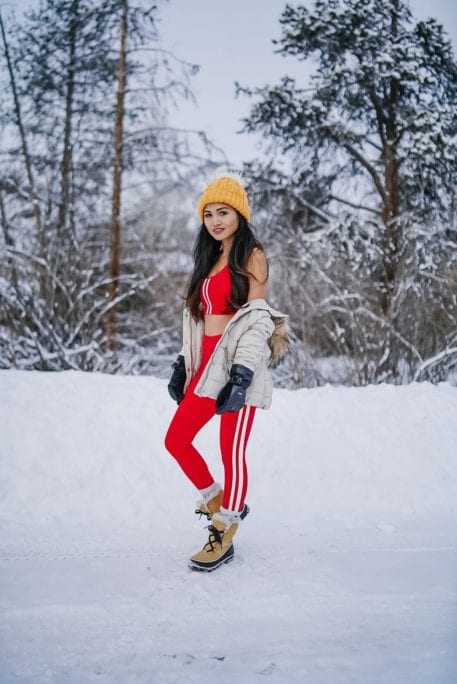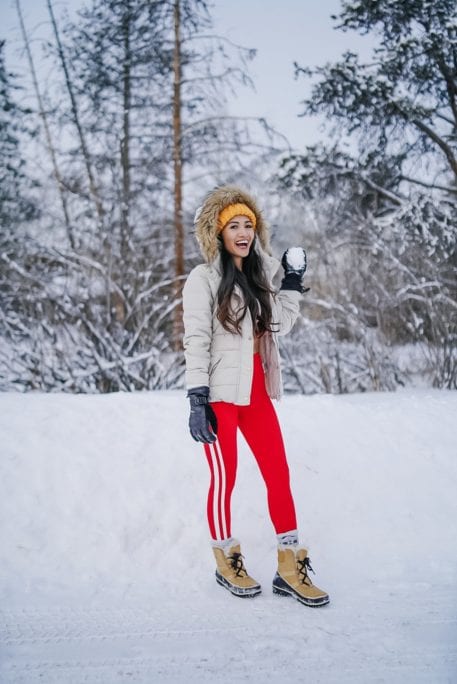 SHOP THIS LOOK:

How cute is striped work out set. Best part is its under $30! I wore this as my first layer under my snow gear when I went snowboarding. You don't realize how hot you get up on the slopes until you start snowboarding so you don't want to wear something that will make you sweat. You definitely get a workout from snowboarding. I hope these tips help you stay motivated with your fitness goals during the winter. What are your fitness goals this year? Thanks for stopping by!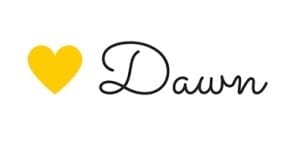 P.S. Subscribe for weekly newsletters so you never miss a single post!