FEATURED ON THIS POST:

Hey friends,
Hope ya'll are having a great week! Today I am getting a little personal and sharing with you my first experience getting botox and my honest opinion. I honestly feel like it is important to share my thoughts because it is a subject that is kept under the radar. Like plastic surgery, some people do not want to be open to sharing what they have or have not done. But as an influencer I feel it is important to share so you are educated, empowered on the subject, but also so don't have this unrealistic perception of beauty. I'm thirty and also a mom and as I get older I am open to try new things to keep looking younger longer. But let's face it, botox can get expensive. Botox can cost hundreds of dollars and can get expensive if you continuously do it. So is it worth it? I'm sharing my honest opinion and my before and after pictures in this video, plus sharing this gorgeous wrap dress that is perfect for the holidays. See more below!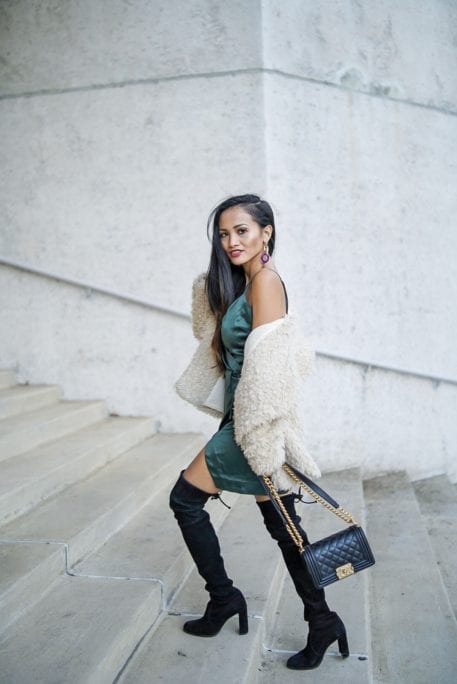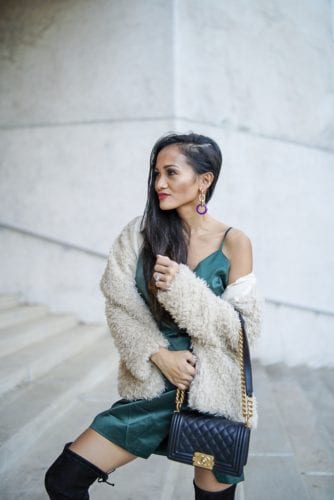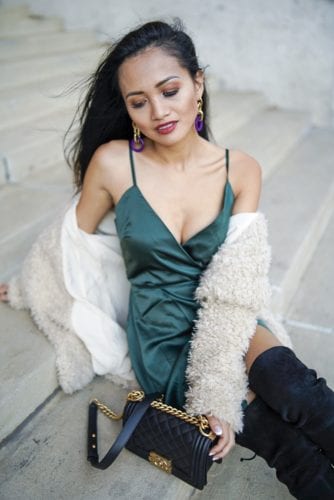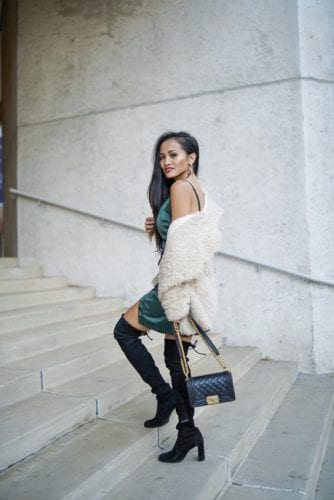 SHOP THIS LOOK:

This green wrap dress is perfect for the Holidays and a night on the town. With the colder weather I paired this dress with my Stuart Weitzman boots and my warm Tularosa shag coat. You can easily transition this dress in the summer with heels. I love a good wrap dress because it is flattering on all body types. I hope you found this video on my firs botox experience helpful. Thanks for stopping by!
P.S. Subscribe for weekly newsletters so you never miss a single post!