Hey guys so my the first of my travel videos and guide is up from our vacation. We visited three little beach towns Seaside, Rosemary, and Alys Beach, literally minutes from each other you could walk or bike from one town to the next. Each town had its own personality and vibe and if you are in the area I highly recommend to visit. It is a 9 hour drive from Houston, and the perfect vacation spot for families. This is our second time in the area because we absolutely love it, and I am sure we will be returning soon as it is one of our favorite vacation spots. Check out my 30A travel guide as I break down the top things to do at my favorite beach towns, where to stay, and places to eat. I also recommend watching the video as the pictures don't do this trip justice! Plus you can see my boys making fart noises through video because of course boys will be boys right lol?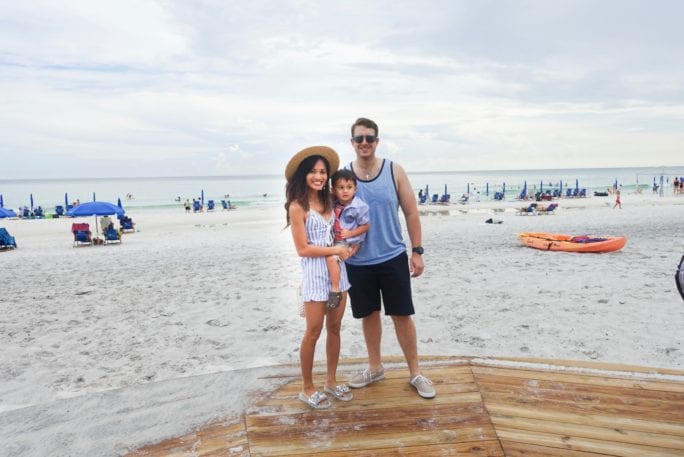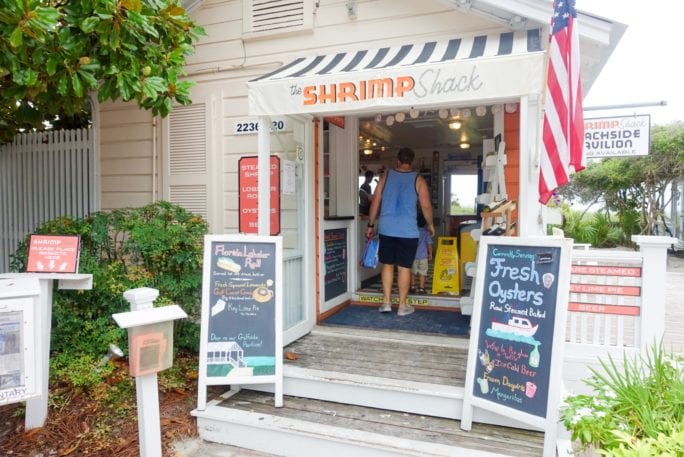 Where to stay:
We stayed in the cutest little neighborhood called Seacrest in the middle of Rosemary and Alys Beach. We had a cute one bedroom, two story carriage house literally walking distance from both towns, and everywhere we wanted to be. We loved staying there because it felt more like home and had more space than your typical hotel room. Plus we had our own private balcony and patio that overlooked cute walking trails and the other little beach cottages. Also if you plan to stay in the area there is only one hotel in town, The Pearl Hotel, and prices are steep. It is a newer development and a very exclusive community, and I believe the developers wanted it to have more of a homey feel than a touristy vibe. We loved the area because it definitely had a cute beach town vibe, and was less touristy than the other towns around us. Here is more info of our rental.
What to do:
1. Rent a bike and explore the towns – Our rental had complimentary bikes, but there are bike rentals for tandem bikes and for kid attachments too. Bikes or walking is the way to go on 30A. There is literally no point of driving when you can bike or walk everywhere. Plus it really is too pretty not to enjoy the beautiful outdoors.
2. Visit the beach – The beaches are beautiful. White sand beaches for miles. Some beach access do require wrist bands or a gate key around Rosemary Beach and Alys Beach, however in Seaside it is very open to the public. Our rental had wrist bands provided so we could have access to Rosemary Beach, and we were lucky to have friendly people allow us in at Alys Beach. Alys Beach is definitely more exclusive, and it is by far the prettiest.
3. Catch the live band – What I loved about staying where we stayed is we were walking distance from the town center where there was a live band and all the families gathered at night. Theres also tons of cute shops and eateries too. You can see more of it on my video.
Where to Shop:
If you are in the area you have to stop by the Silver Sands Premium Outlets.  It is a short drive from Seaside. We stopped by and stocked up on shoes for the whole family for up to 65% off the original price! This weekend is Tax free weekend from Aug 4th to the 6th. If you are in the area it is a great place to get all your back to school shopping done too!
Where to Eat:
Pickles Beachside Grill – Pickles. Need I say more. Lol seriously though they had the best pickles and burgers and is right at Seaside Central Square. My husband loves this place
The Shrimp Shack – Fresh seafood, raw oysters, great poboys, and ice cream for the little guy. Another one of our favorites at Seaside.
Havana Beach Rooftop Lounge – Want dining with a view? This place is beautiful, you can see all of Rosemary and the beautiful Pearl Hotel from this rooftop lounge. We stopped here for drinks but they have a great menu too.
La Crema – We ate here for our anniversary dinner and it was amazing. It is the cutest restaurant with great food and a great atmosphere. Now I must warn you that it is a Tapas restaurant so don't expect big Texas size portions.
Fonville Press – I loved this cute cafe in Alys Beach. I could come here every morning for coffee with Jayden. It has a pretty outdoor section that overlooks the Fonville park, which is perfect for the kiddos. I've never seen a park with the most architecturally though out play ground for the kiddos. It's unlike any park I've ever been to. It is a mommy paradise.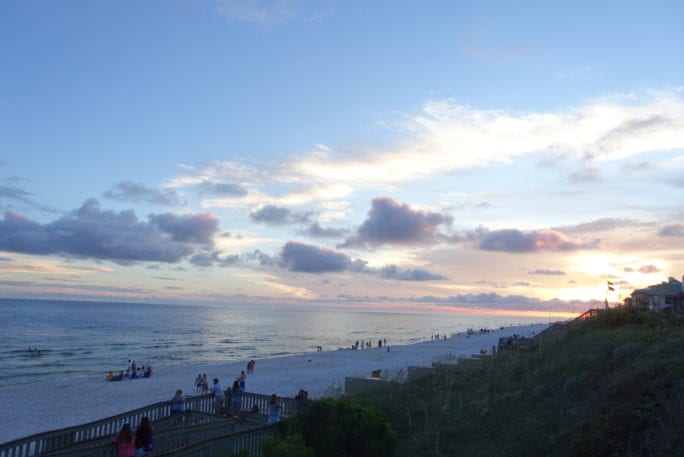 Beautiful sunset at Rosemary Beach. I couldn't help but twirl in the European inspired streets of Rosemary Beach. You can view my outfits from this trip here.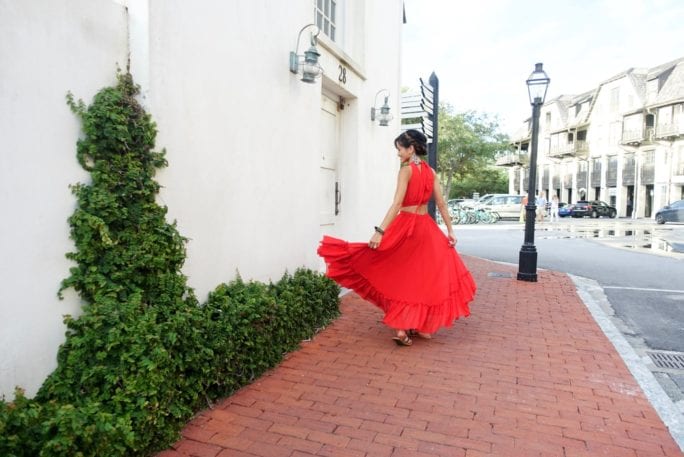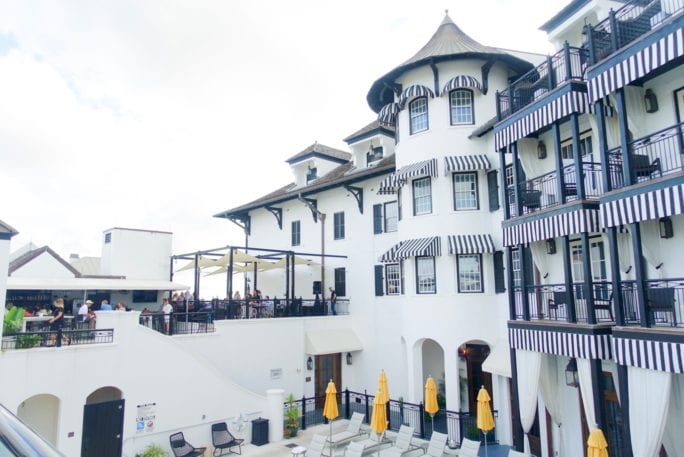 The Havana Beach Rooftop lounge at the Pearl Hotel.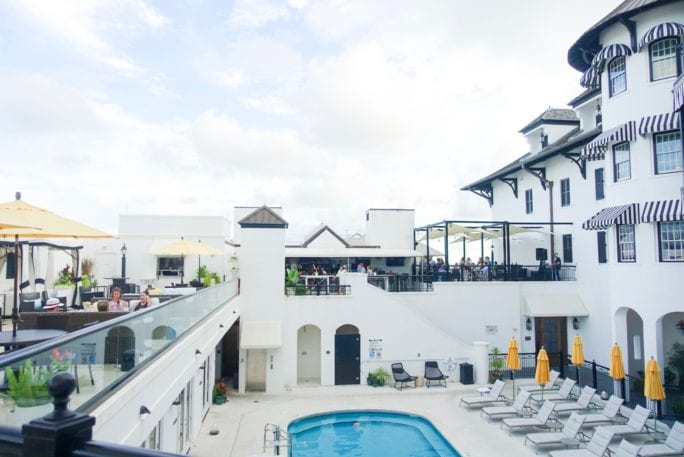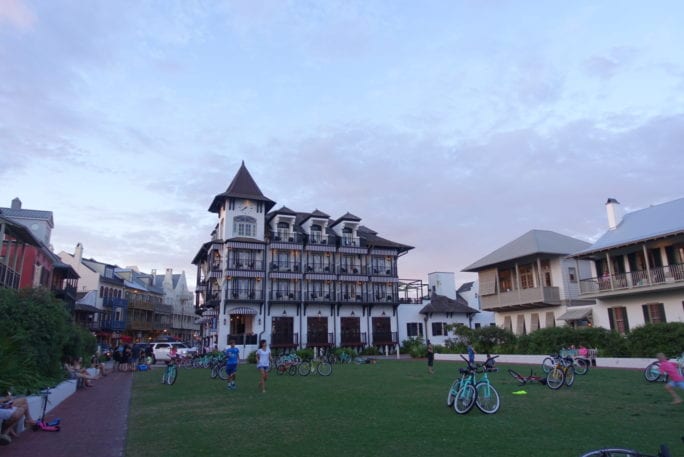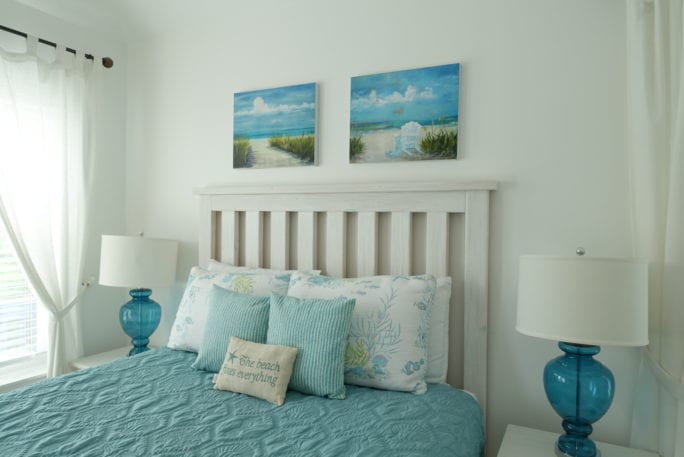 Our cute little carriage house we stayed at in Seacrest, and the view from our balcony.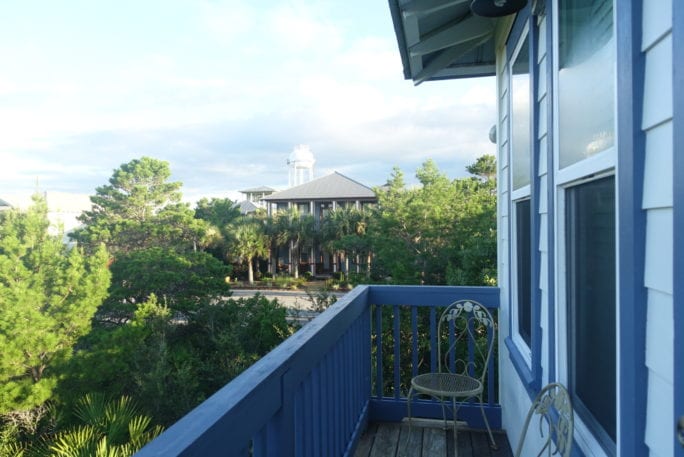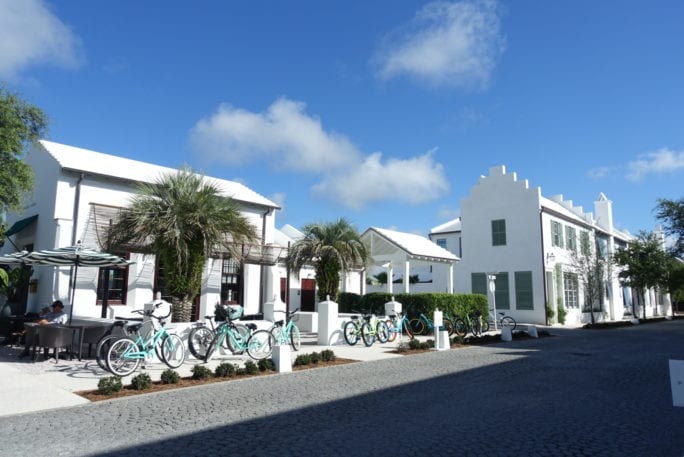 The streets of Alys Beach in front of the Fonville Press. It reminds of me Greece!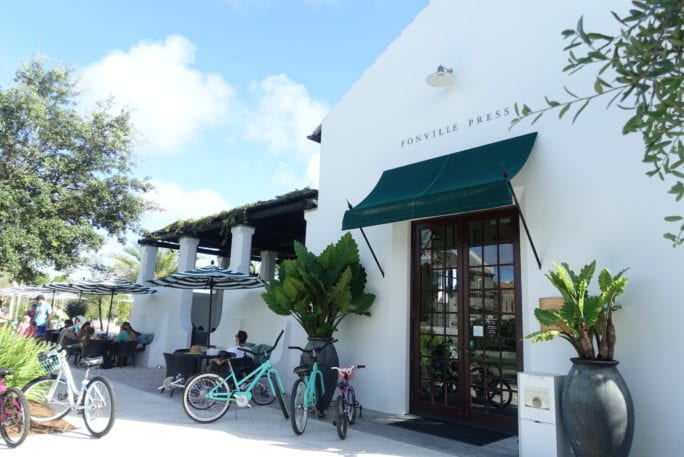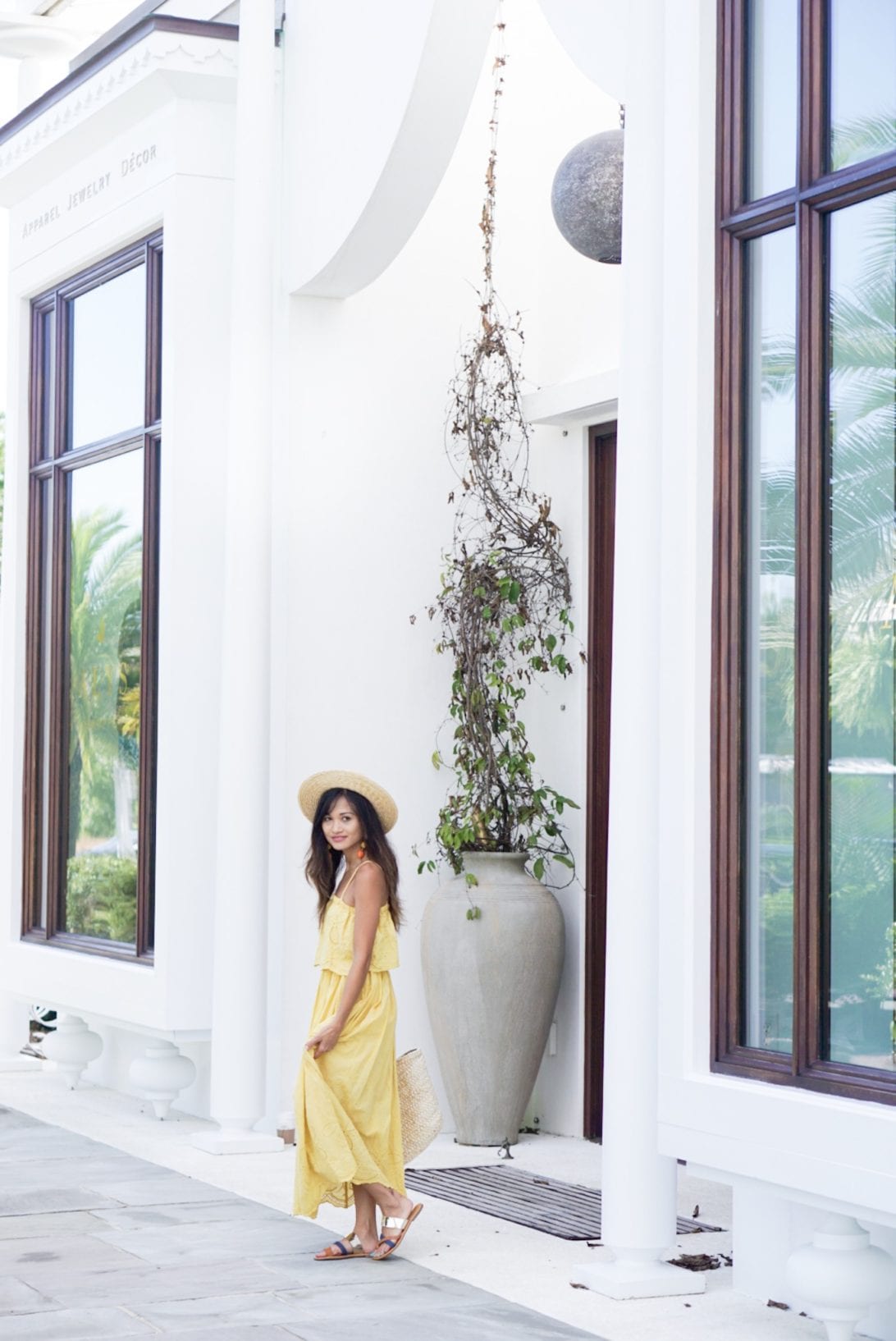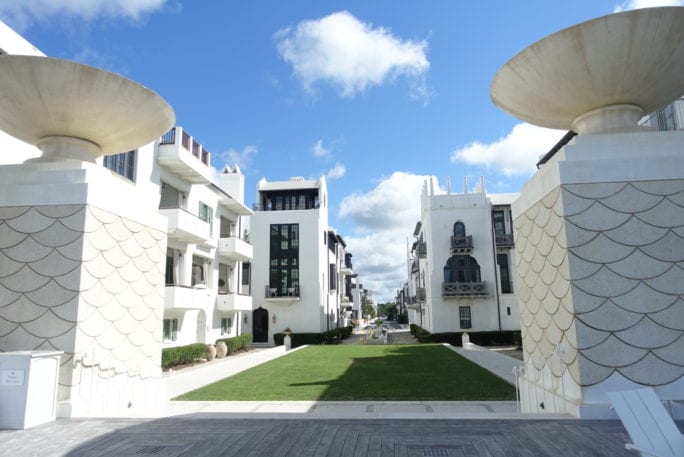 The beach entrance to Alys Beach, isn't it just grand?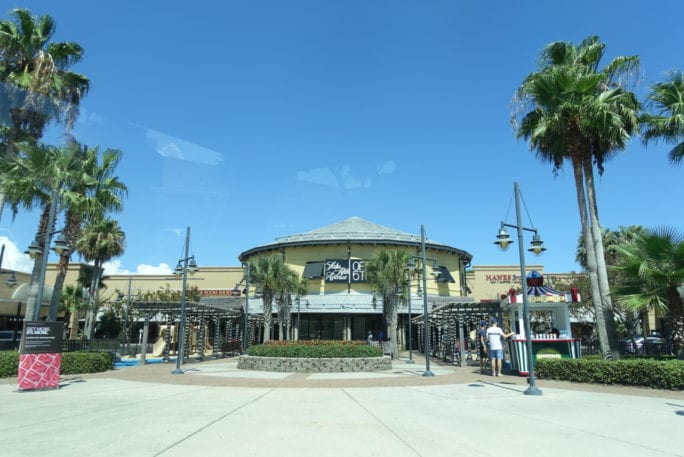 Shopping at the Silver Sands Premium Outlet and stocking up on shoes for the boys!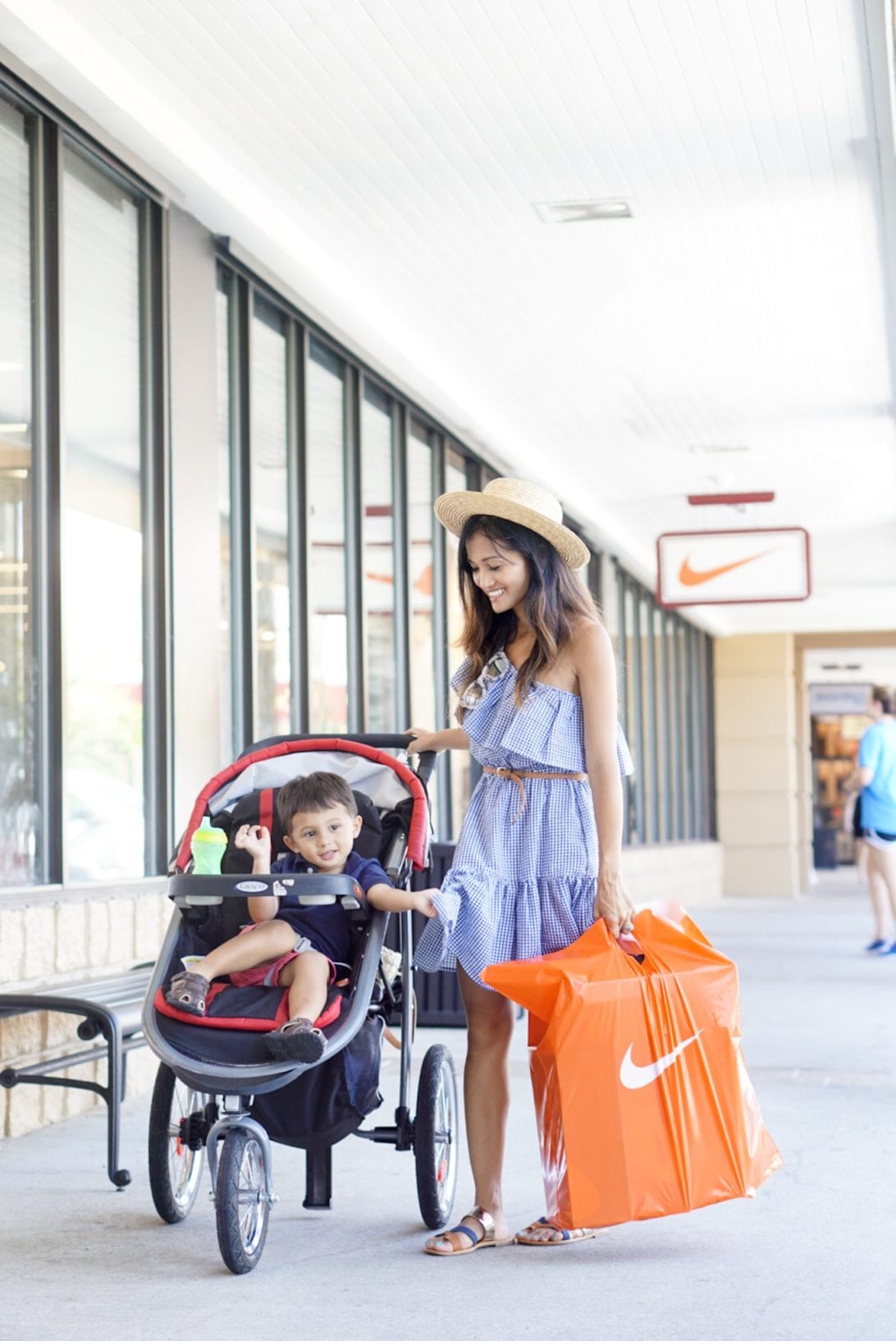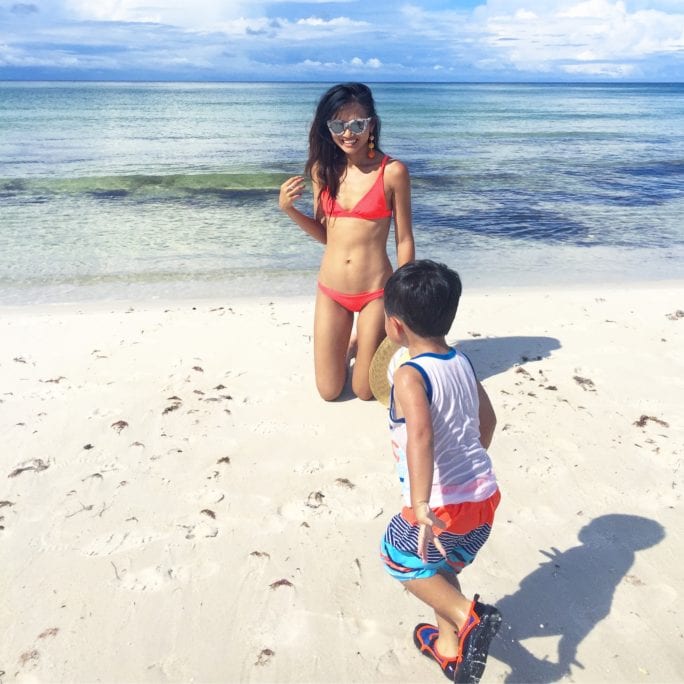 The beautiful beach of Alys Beach. I absolutely adore this picture of little man running on the beach.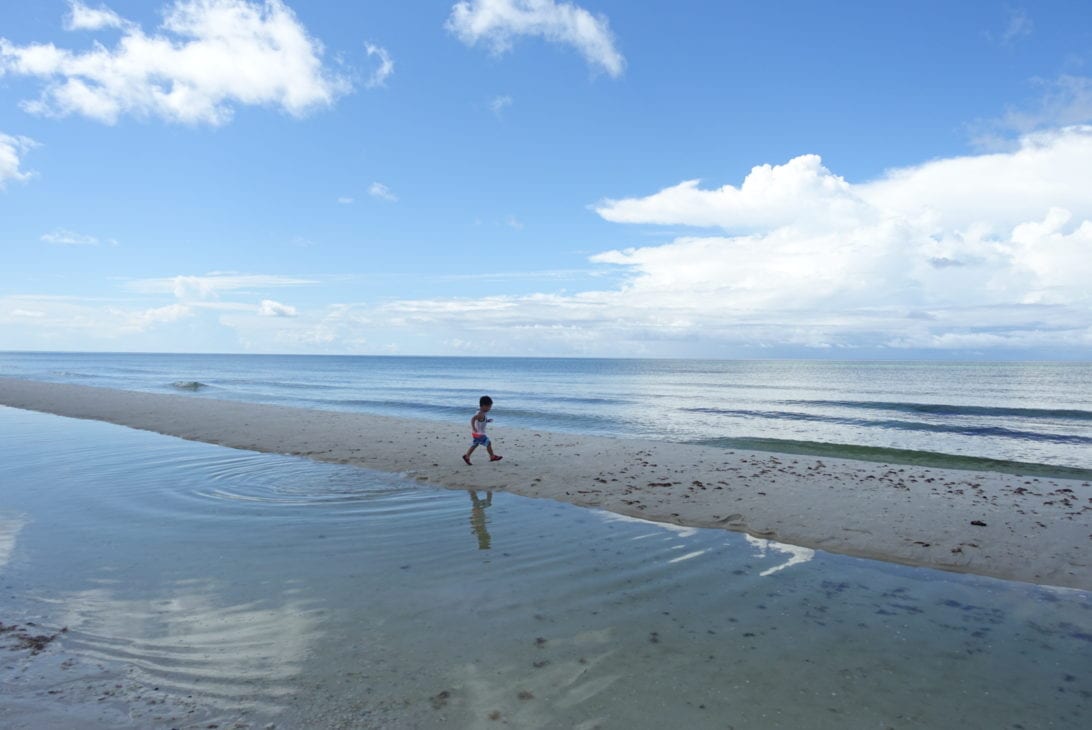 I hope you enjoyed this 30A travel guide and video. We really enjoyed our time here in 30A, and I know we have memories to last us for a lifetime. If you have any questions don't hesitate to comment below! Thanks for stopping by!
P.S. Subscribe for weekly newsletters so you never miss a single post!