Thank you Disney World for partnering up with me this post.  As always all thoughts and opinions are mine alone. Thank you for supporting those who support this blog.
Alright guys so here is the second travel guide of our trip this past month. We had the opportunity to partner up with Disney for a fun-filled day with our family visiting the Magic Kingdom and the Animal Kingdom. We picked those two parks because they were my favorite the last time I went, and the most kid friendly for Jayden, meaning we would have plenty opportunities to meet Mickey! Plus we only had one day so we didn't want to over exert ourselves. We really enjoyed our time and honestly we couldn't have asked for a better first trip to Disney with Jayden. I mean as a mom you always fear the worse, meaning complete breakdowns in the park with an over exhausted in patient toddler, but we were lucky that day, because non of that happened. Honestly I can attribute a lot of that to careful planning and these tips here. Here are 11 Tips for a Day at Disney with a Toddler.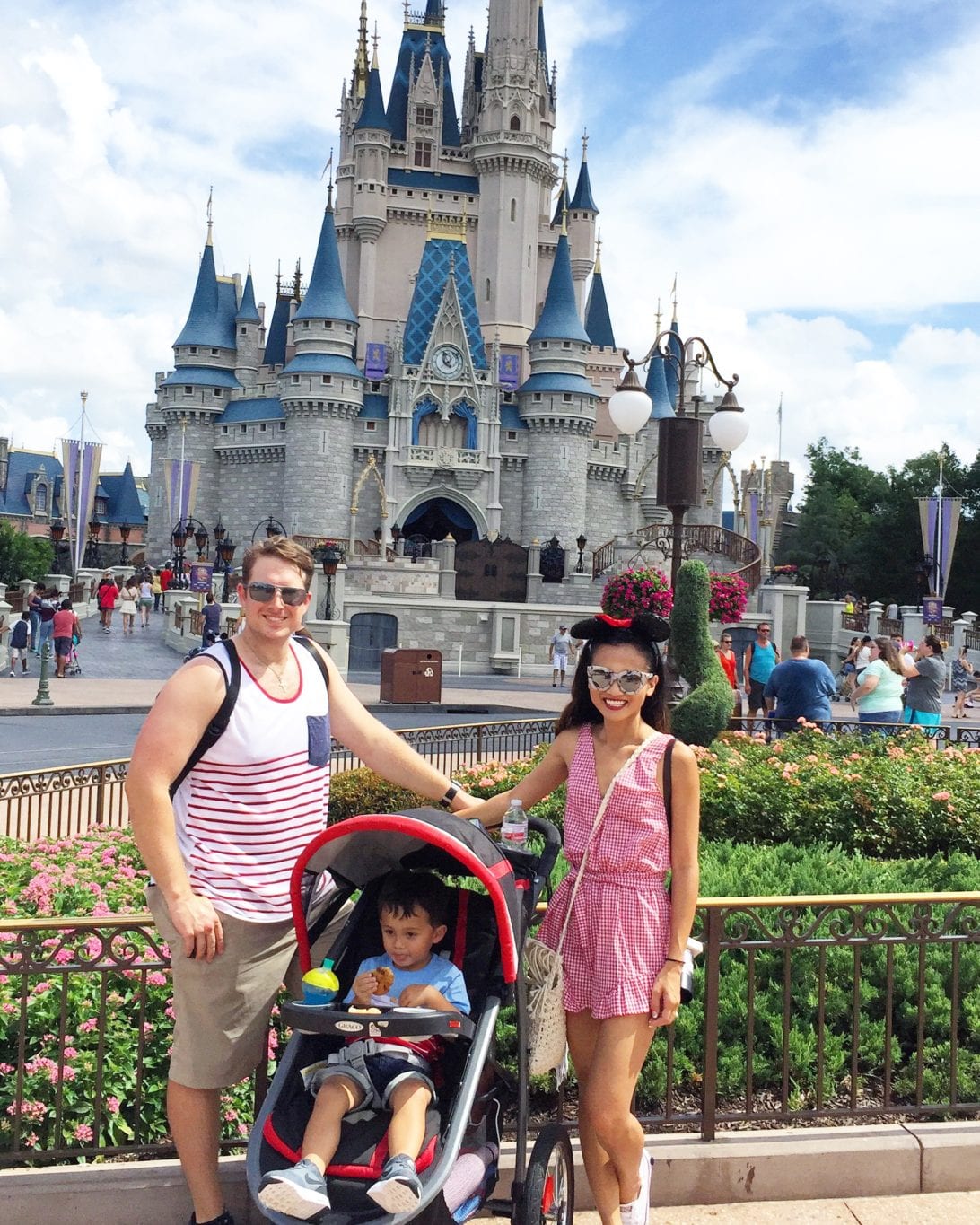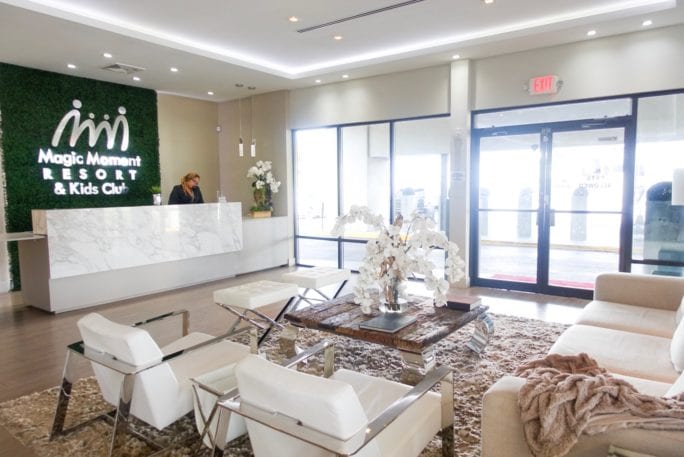 11 Tips for a Day at Disney with a Toddler
1. Find a kid friendly place to stay.
We loved the little resort we stayed at, because one it was a really good value, and two it was super kid friendly! Check out the pictures here. It is endless entertainment for the kiddos! Plus they have a shuttle that takes you to and from the park.
2. Download the Disney App.
This was a real life saver. We scheduled out our priority rides and places we wanted to see so we didn't have to stand in line. And trust me if you have a toddler, you know they have a very short attention span, so not having to worry about lines definitely saved us from having to deal with any impatient fits. Now a couple of things about the Disney App is you can only fast past three times and one park a day. We found a way around the system, but I wouldn't recommend it as it may not work for everyone lol. I would definitely recommend  using the fast past to see Mickey, because those are one of the longest lines without the fast past. Most of the rides in Magic kingdom are pretty fast. In the Animal Kingdom we used it for the Safari and to see Mickey and Minnie.
3. Prioritize your Parks
If you have one day I honestly think two parks is more than enough. We got their early when they opened and by the time 5pm rolled around Jayden was passed out cold, he was so exhausted, and so were we. We went to the Magic Kingdom first because we knew it would be the busiest. When we went to the Animal Kingdom it wasn't really busy at all so we could relax more when we strolled around.
4. Get there early
If you want to get to the park at 9am, be at Disney at 8am. Between parking, security regulations, and transportation to the park it takes about an hour to get through the lines. The earlier the better, and it isn't as hot either.
5. Bring a big stroller
I know it is tempting to bring a small umbrella stroller than you can easily carry around when your kid is tired, but honestly when you have a toddler you don't want them walking around the park because it is so busy they could easily get lost or even worse trampled. The bigger the stroller the better. It will help you get through the crowds better, and you can carry everything underneath the stroller. We had all of our drinks, snacks, purses, etc. in there so it was easier for us. The only downside is when you travel from Magic Kingdom to the Animal Kingdom you do have to fold your stroller up, so if you are by yourself it would be difficult. There was two of us so my husband manned the stroller and I had Jayden on the bus. On the trains however you can just stroll on in. Here is the stroller we have. It is a jogging stroller so it is easy to push and navigate.
6. Bring lots of snacks and water
I think what is so great about the park is they let you bring your snacks and water, which was such a money saver for us. We had all of Jayden's favorite snacks so we didn't have to buy anything at the park. We only ate once at the park for lunch, and we saved money by splitting a foot long hotdog at Casey's Corner. Waters are $3 at the park by the way. So bring your own water, and you can always ask for a cup of ice at the park. I brought this water bottle to keep my water cold, and I swear by it, it keeps it cold the whole day. It's the only thing I drink my water out of even when I am home. I linked some below.

7. No selfie sticks and no balloons in Animal Kingdom
So save the hassle of having to check in your selfie stick at the guest center and leave it at home. We didn't know that so we had to take an extra time just to check in and out of the guest center. Also if you decide to buy a balloon as a souvenir which we did for Jayden, they do not allow it in the Animal Kingdom for the safety of the animals. However you can check it in at the guest center at the Animal Kingdom Park which worked out for us.
8. Be prepared for afternoon showers
Just fyi even if the weather says it will be clear outside, doesn't mean it won't rain if you go in the summer. Orlando has almost tropical tendencies where it has an afternoon shower that last for an hour. We ended up just waiting it out at a restaurant, but you can buy a really cheap poncho too just in case.
9.  Ask a family to take your picture
Here's a tip to getting the whole family in the picture is to ask a family next to you to take their picture in exchange for taking your family pictures. Trust me there is always a family in need. We were able to get a ton of family pictures just by following this tip
10. Bring a change of clothes
Don't just bring a change of clothes for your little one but for you too. You never know what ride you might get splashed on, or if you get drenched by unexpected rain, or if you somehow get your kid's mess on you, it's always good to be prepared.
11. Wear Comfy clothes
If you are visiting in the summer, absolutely no jeans, even jean shorts. If you can find a linen material short, a dress, or even a romper like the one I have to keep you comfy and cool and dry through the day. Jeans will stick to you when you set and that isn't comfortable. Wear comfy shoes. I wouldn't suggest sandals but comfy supported sneakers that you can walk the whole day in. Trust me you will do a lot of walking. Below I am linking all of my family's outfits below.
SHOP MY OUTFIT:

SHOP JAYDEN'S OUTFIT:

SHOP JOSH'S OUTFIT: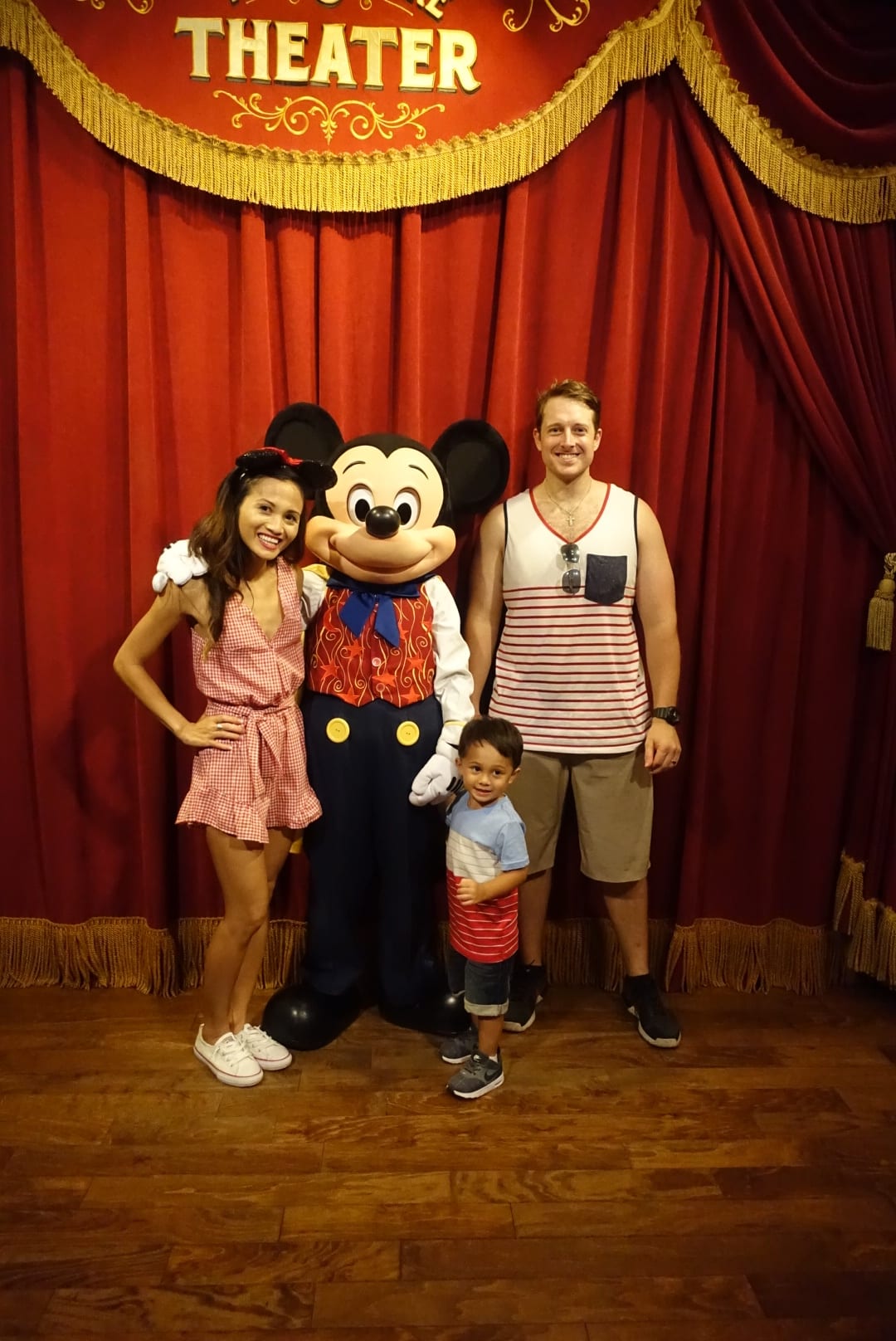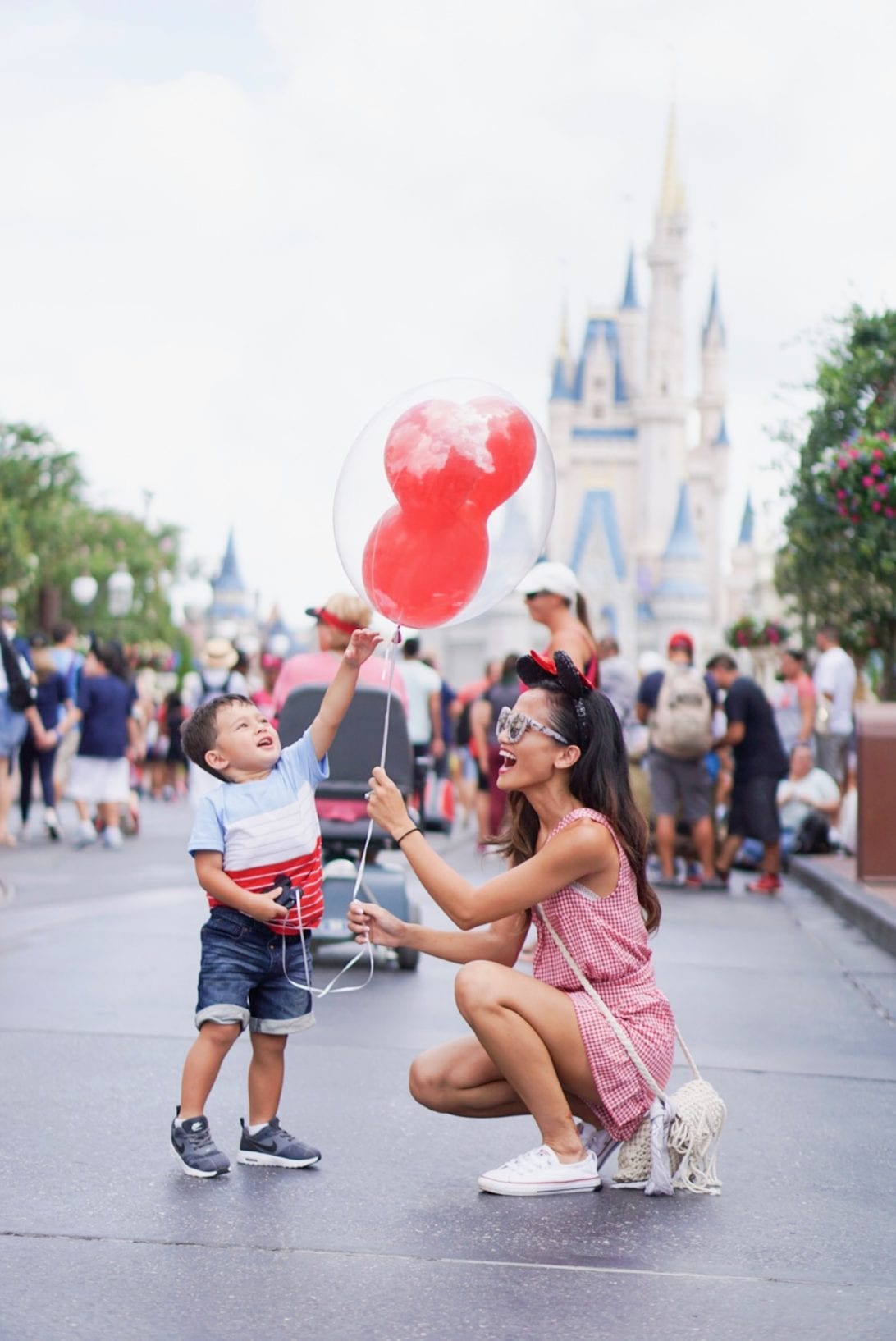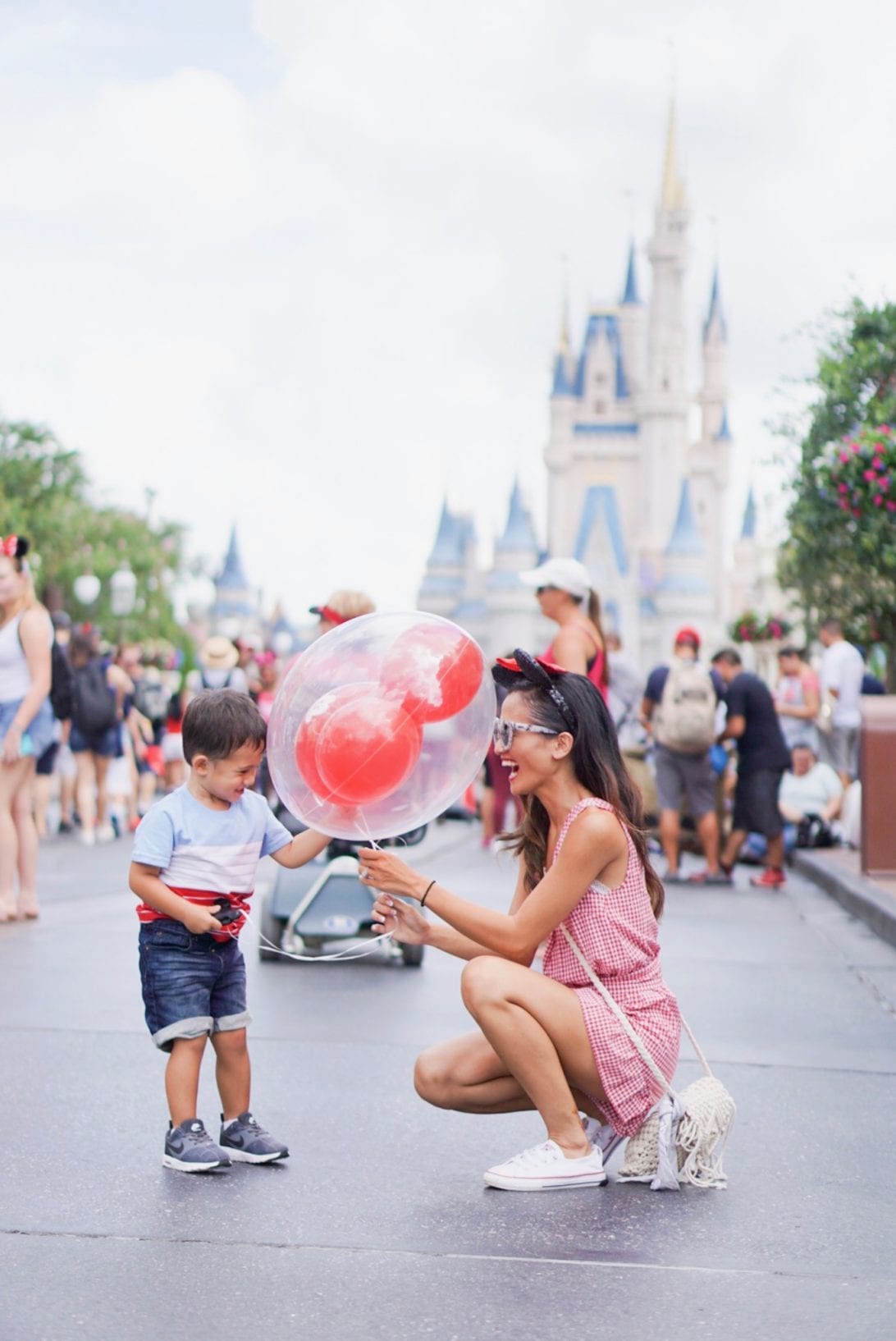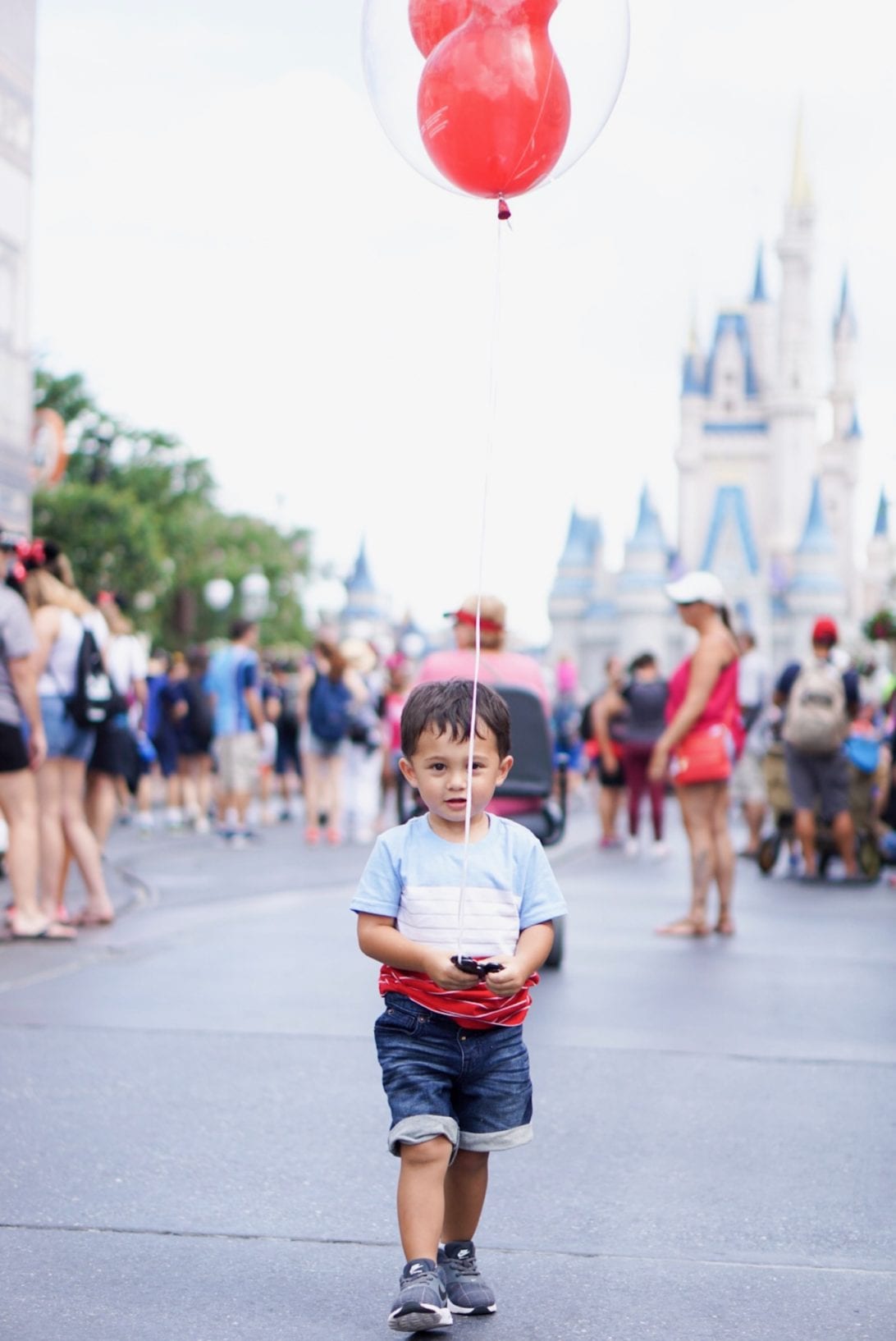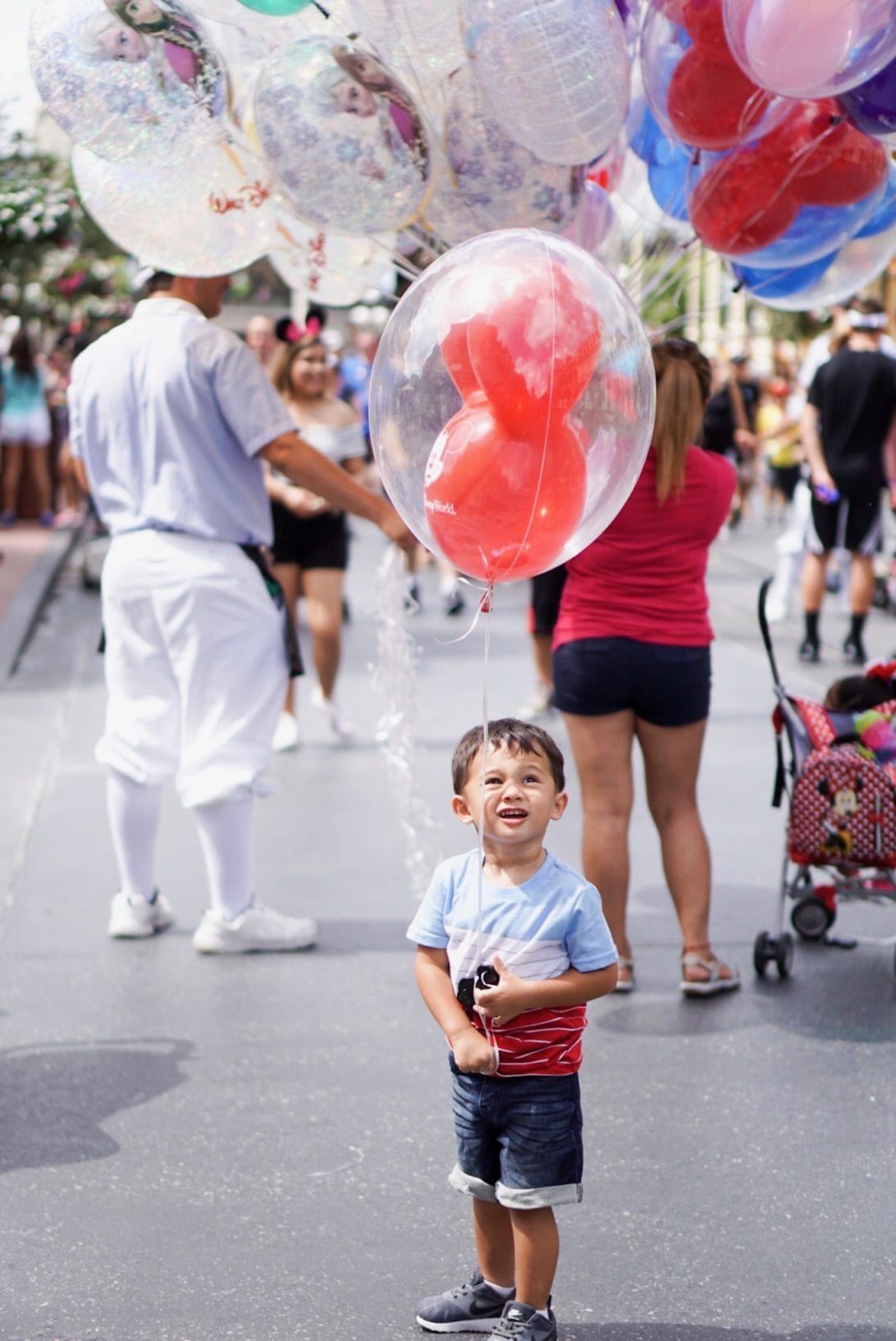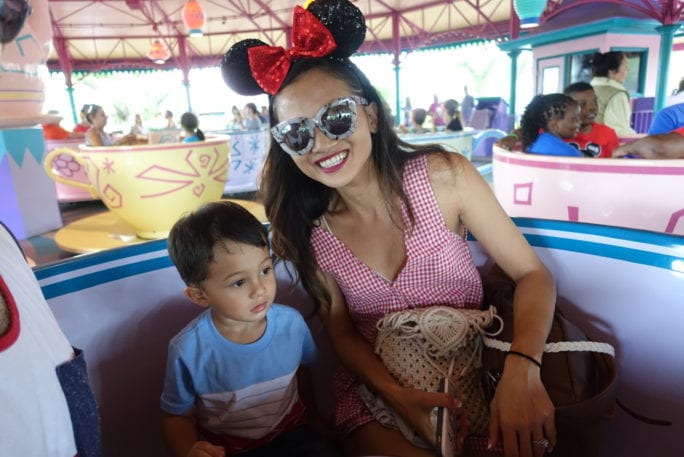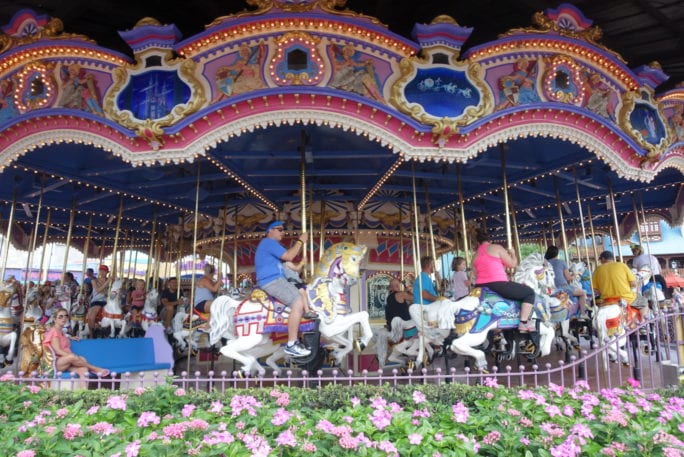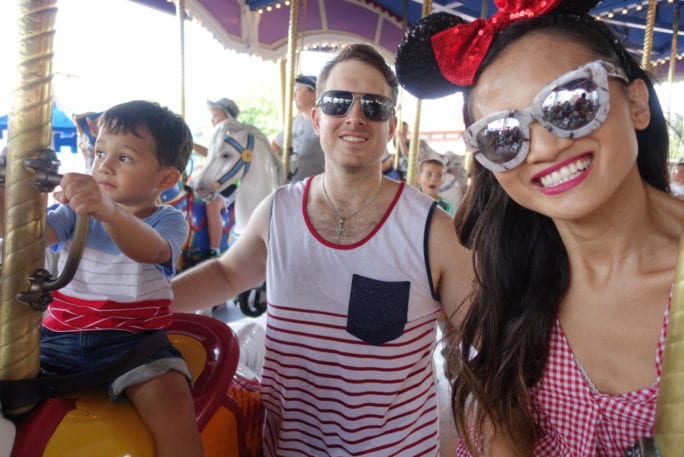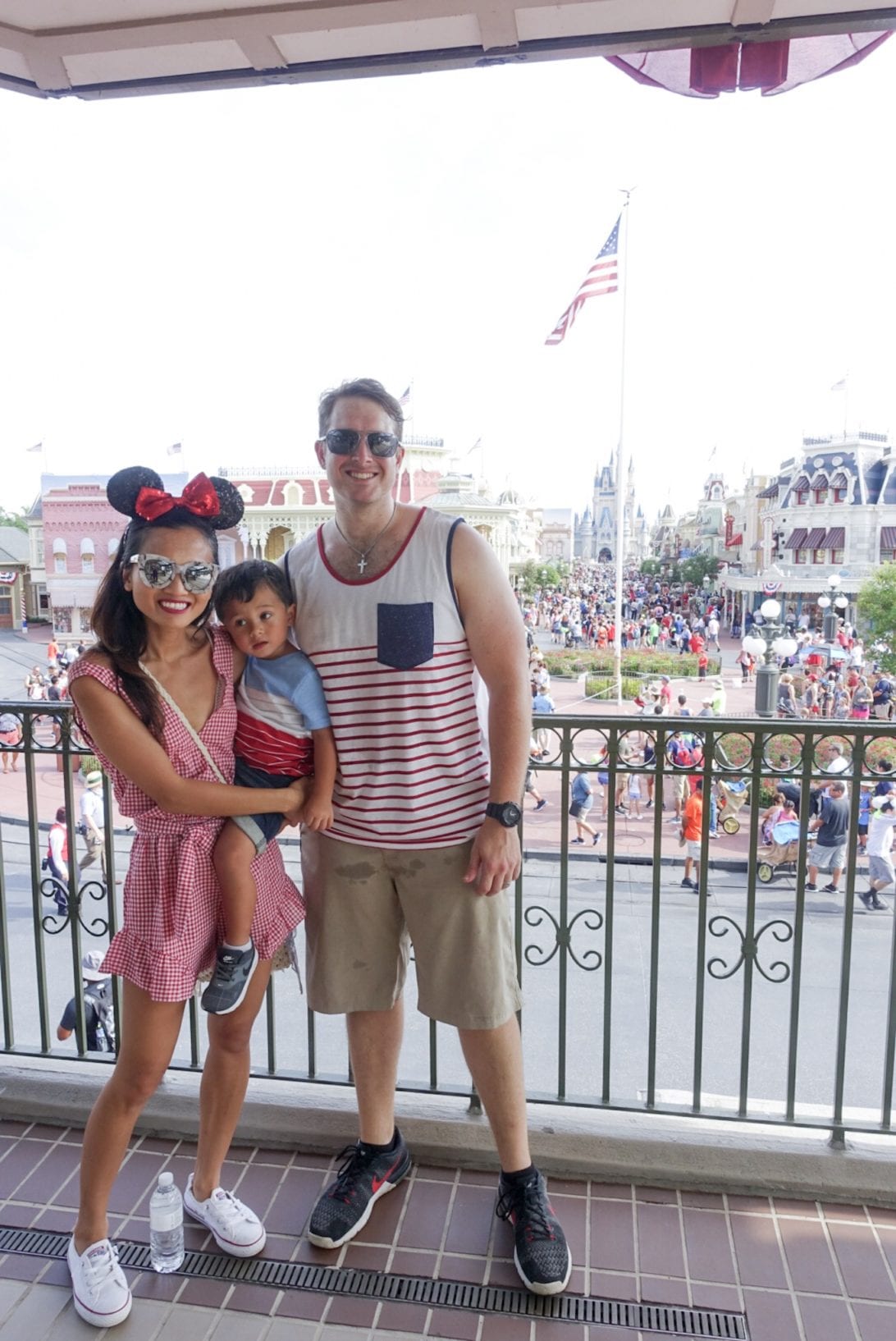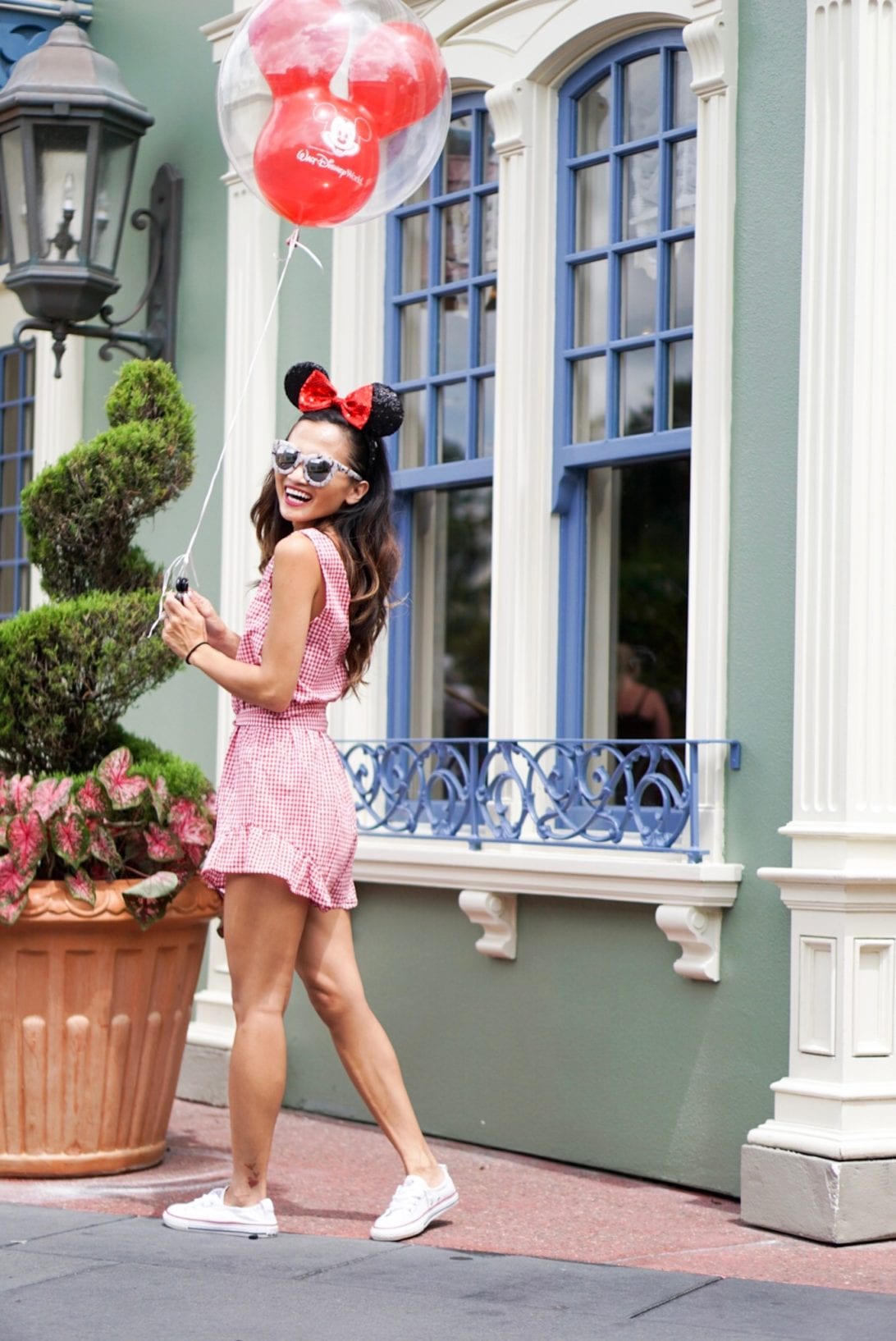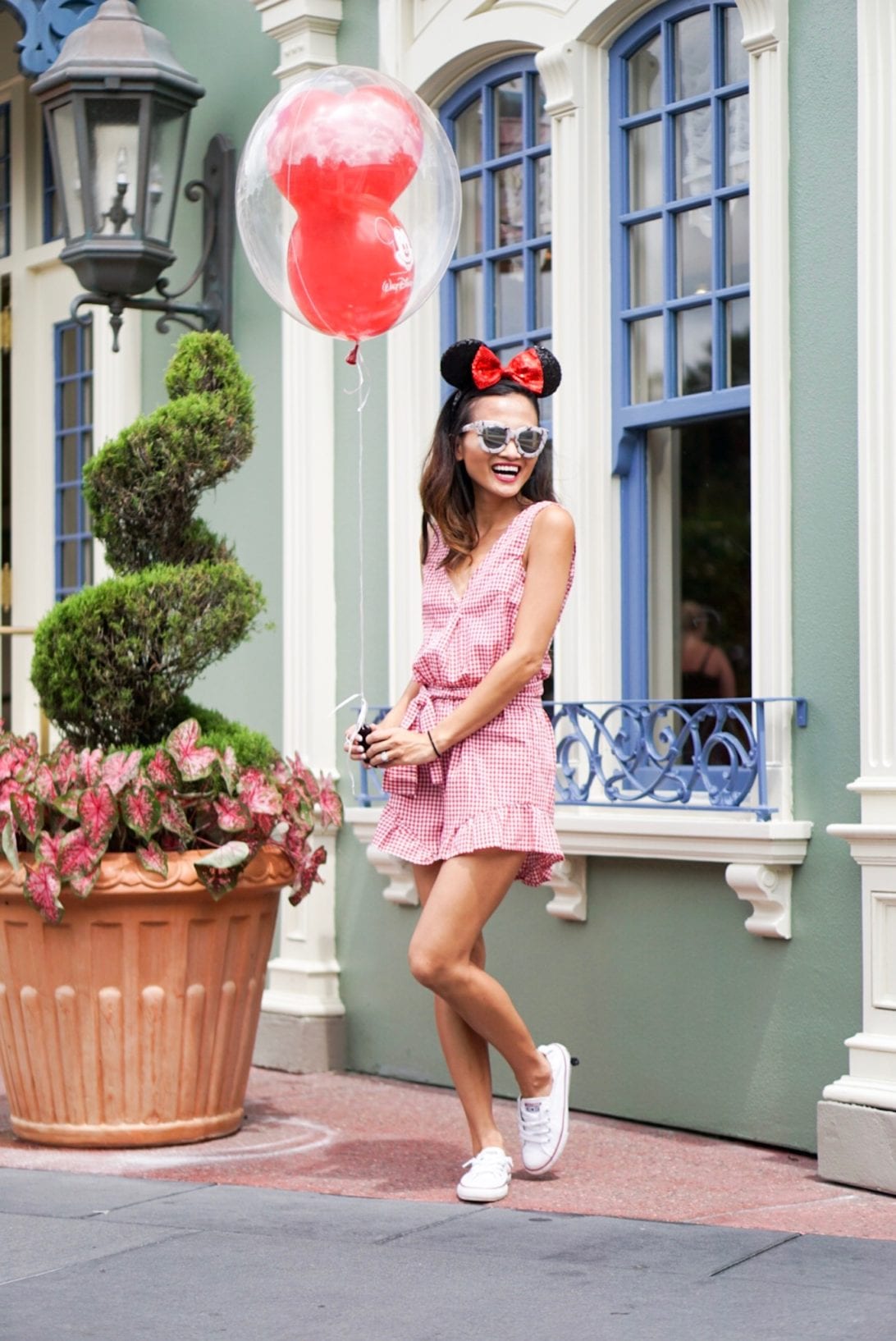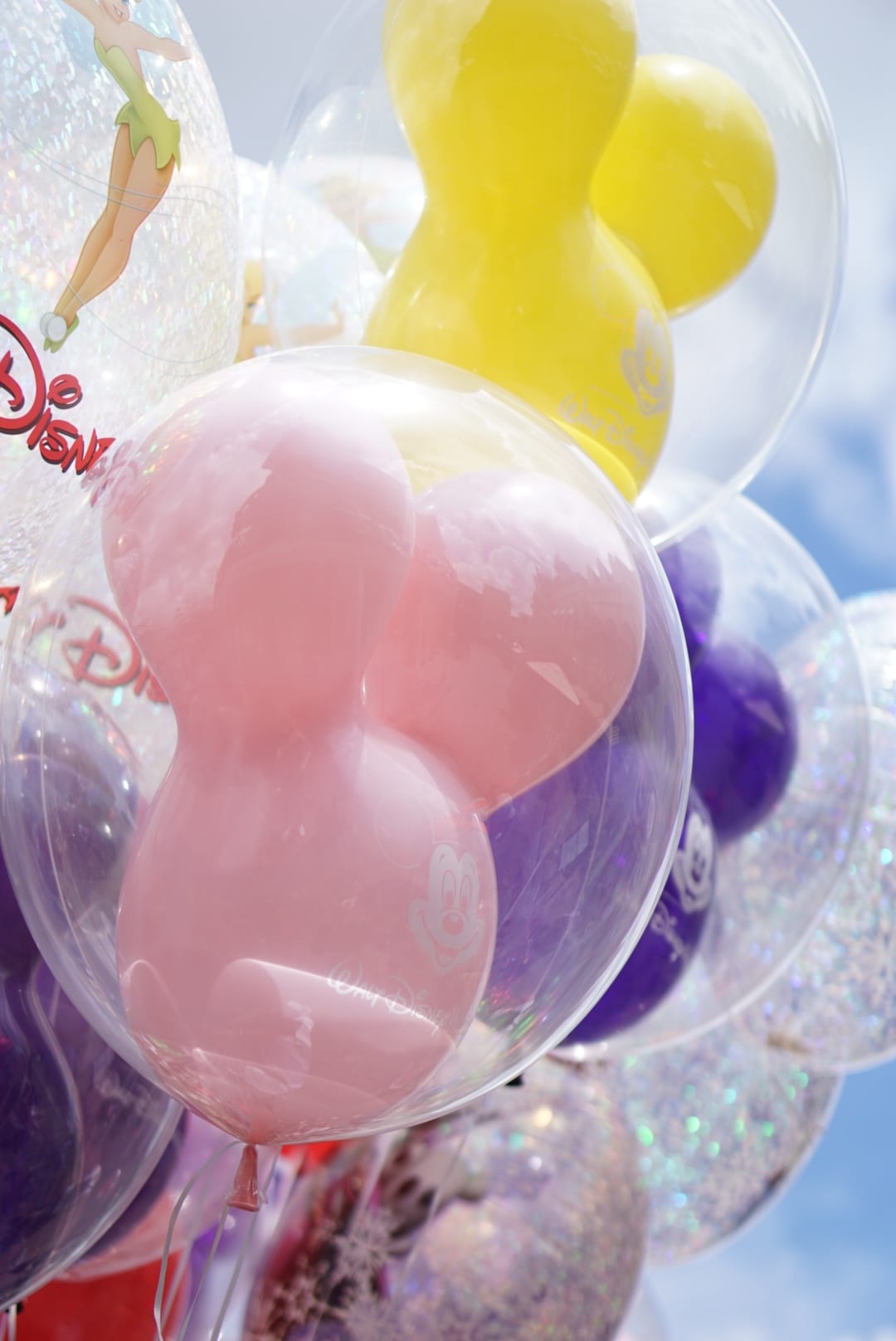 I hope you enjoyed my 11 Tips fora Day at Disney with a Toddler. I know they will save you a lot of time and stress on your next trip to Disney. If you have any questions please comment below.
P.S. Don't forget to check out my first leg of the our trip to 30A here. Subscribe for weekly newsletters so you never miss a single post!