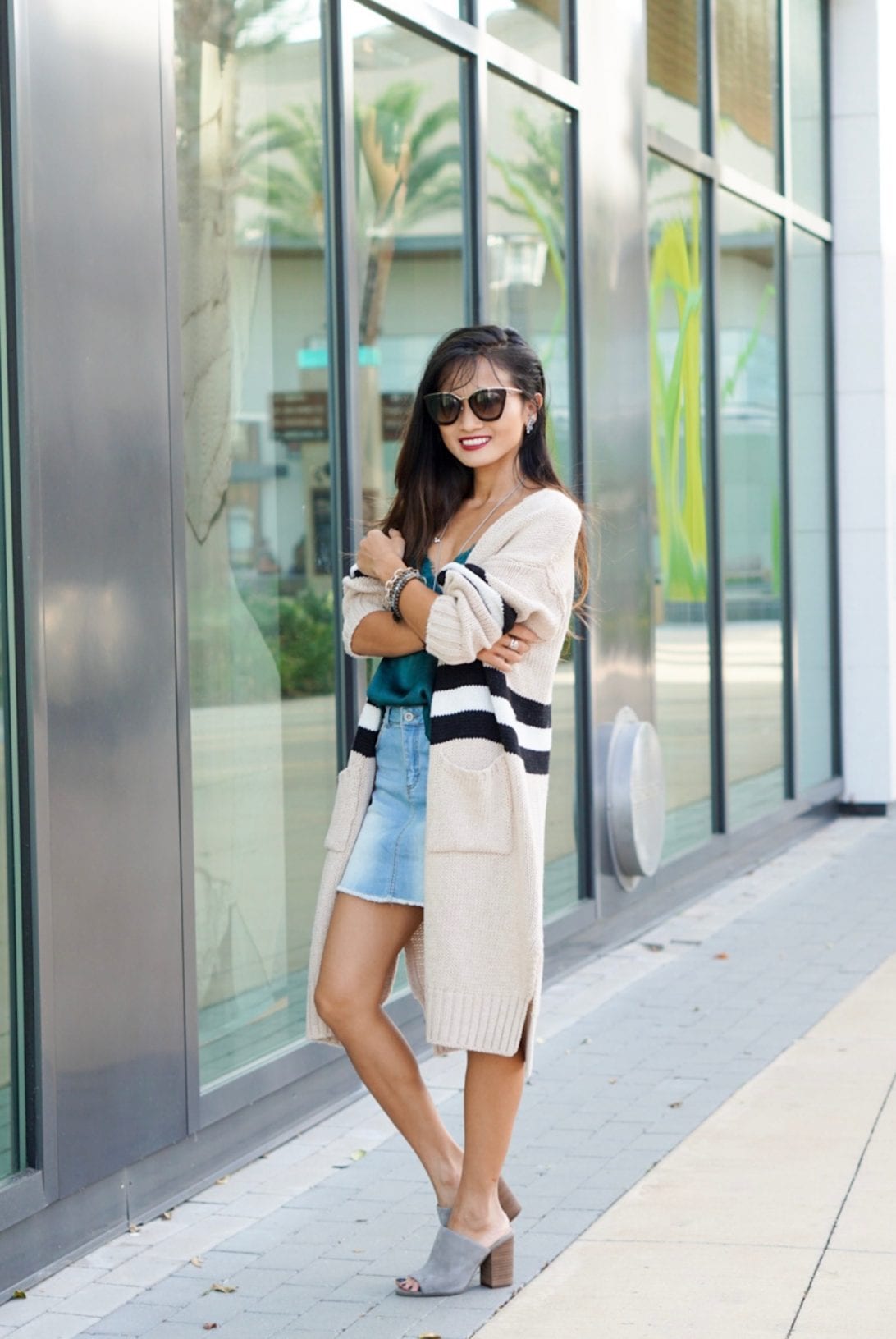 Happy Monday everyone. It's been a crazy couple of days with Hurricane Harvey coming through Houston. There has been major flooding near where I live and even tornadoes. We are fortunate that our neighborhood and our families are safe, but with the roads still flooded we are unable to reach them even though they are on fifteen minutes down the road from us. We are thankful we have enough food, supplies, and power, and I am still able to blog and give you an update, but we are still not in the clear with the storm. Hopefully in the next two days the water will recede and we will be able to reunite with our families and friends. As of now we are buckling down in our homes and enjoying the quality time as a family. I want to thank everyone for keeping us in our prayers.
With Labor Day is just around the corner so is fall, and I know living in down here in Houston it may still feel like summer for a couple of months. But that doesn't mean you can't incorporate fall pieces into your wardrobe. Below I am sharing tips on what to wear after Labor Day, and the things you can buy now, wear and now, and later, including this outfit above.
When it comes to transitioning your wardrobe from summer to fall it is all about layering, whether it's adding a simple vest, cardigan, or jacket to your normal summer attire and pairing it up with cute booties, or slides for a more fall look. I wore this skirt in this post here, for a summer look, but by adding this adorable oversized cardigan it makes for a cute and cozy after Labor Day outfit. These gray slides are a go to fall shoe in my closet. Even with the heel it is super comfy for every day mom duties like running errands, or going to meetings. 
This DW watch you can get 10% off with my code "DAWN" at the DW site.
Get 10% off your purchase of my favorite Prada glasses with the code "SMARTBUYER10".
Below I've rounded up a list of all the transitional summer to fall pieces you need right now in your closet.
What to Wear After Labor Day Closet Essentials:
Tops:


Skirts:

Jeans:

Dresses:

Jackets:

Cardigans:

Shoes:

Bags:

SHOP THIS LOOK:

I hope you enjoyed this look and tips on what to wear after Labor Day and transitioning your wardrobe from summer to fall. And for those in Houston I pray you stay safe and dry.  What are your plans for Labor Day weekend? I know we will be staying in town hopefully celebrating my dear friends' baby shower and birthday. Have a great week everyone!
P.S. Subscribe for weekly newsletters so you never miss a single post!