This summer I had the opportunity to join my friend Alice and the Pure Michigan team to visit some beautiful harbor towns on Lake Michigan. We explored towns like Charlevoix, Frankfort, and Ludington and had the opportunity to visit some amazing light houses and even sailed Lake Michigan on a sail boat. If you are looking to visit Lake Michigan in the summer check out these three Harbor towns in Michigan, plus where to stay, what to do, and where to eat.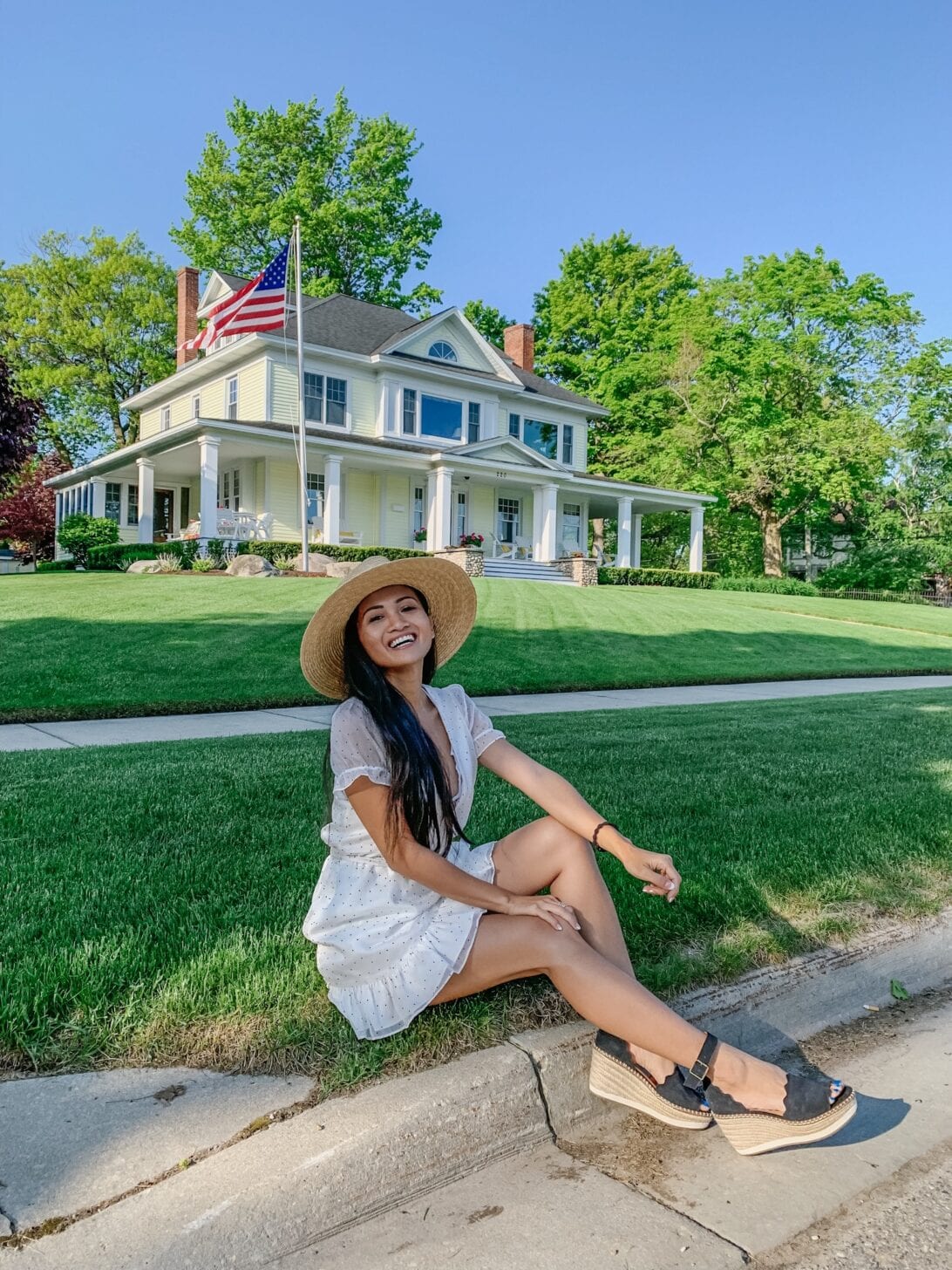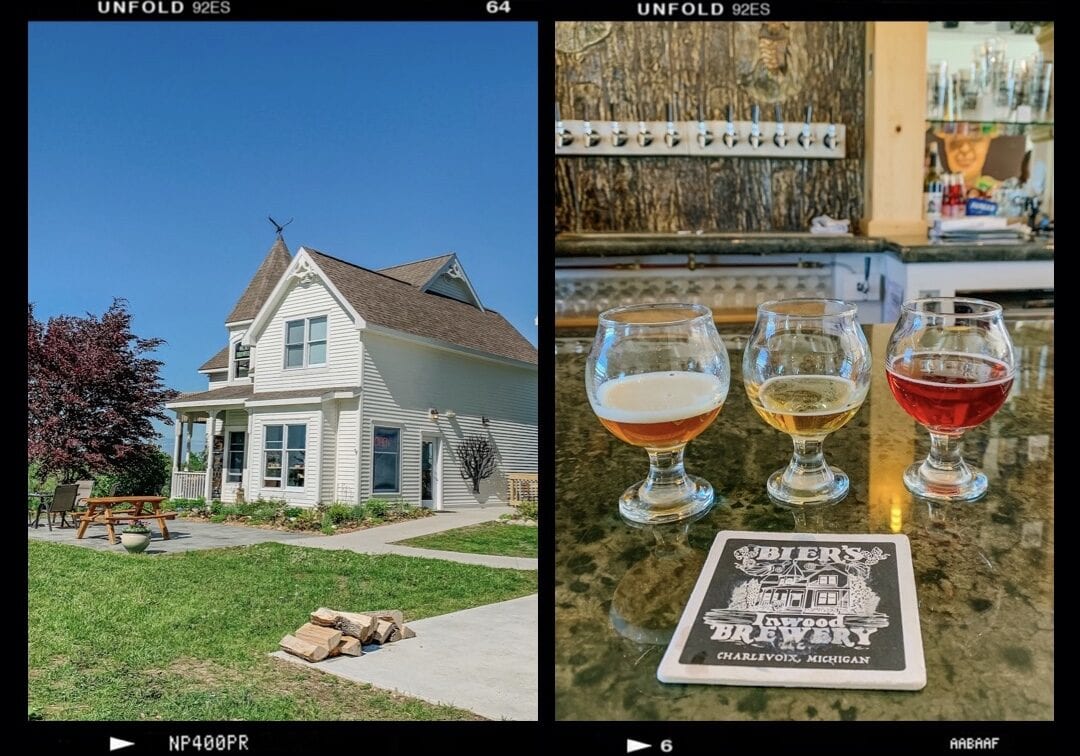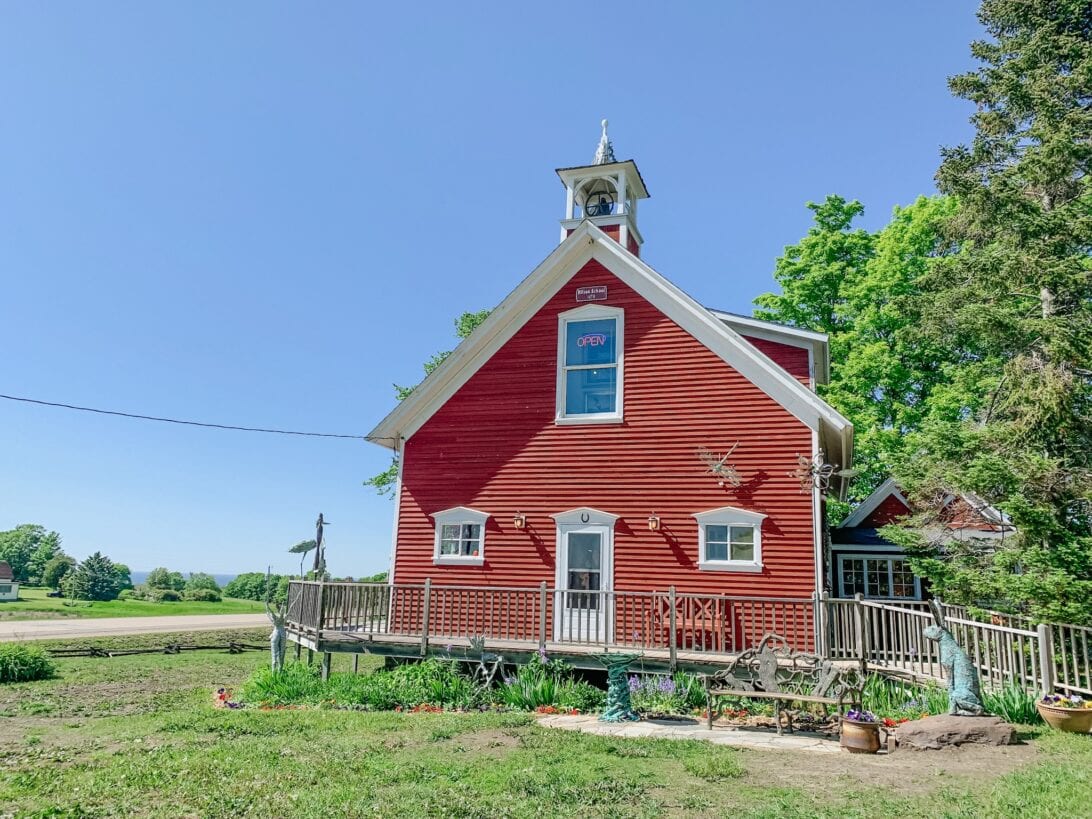 What to do:
Charlevoix is a cute harbor town on the northern part of Michigan. On the drive to Charlevoix stop by  Bier Art Gallery  to check out this old school house turned gallery to see local artists amazing art work. There is something for everyone and it's a great place to get a local handcrafted souvenir. Also don't forget to stop by the local Bier's Inwood Brewery which is only a few steps away and enjoy some of their locally made beer. While in Charlevoix check out the  South Pier Light Station at sunset. The lake is truly a beautiful sight to see. Before you leave the charming town of Charlevoix make sure to stop by these beautiful medieval style venue  Castle Farms for wine tasting and a stroll in their garden. Also take a day to explore Torch Lake, the prettiest lake in Michigan. The water is so clear it feels like you are in the Caribbean. 
Where to Stay:
If you are looking for a unique place to stay, check out the Thatch House the ultimate vacation getaway. This home is an Earl Young inspired mushroom home that looks like it's straight out of the Lord of The Rings Movie. There are several different Earl Young mushroom homes available for rent in the Charlevoix.  We stayed in the six bedroom Thatch House overlooking the South Pier Light Station, and walking distance into town. It was very convenient. 
Where to eat:
For dinner head to local favorite Terry's of Charlevoix. We enjoyed their local dishes and the warm ambience. Need something a little sweet don't forget to stop by Kilwins for their award winning fudge! And for breakfast head to That French Place for the best homemade crepes.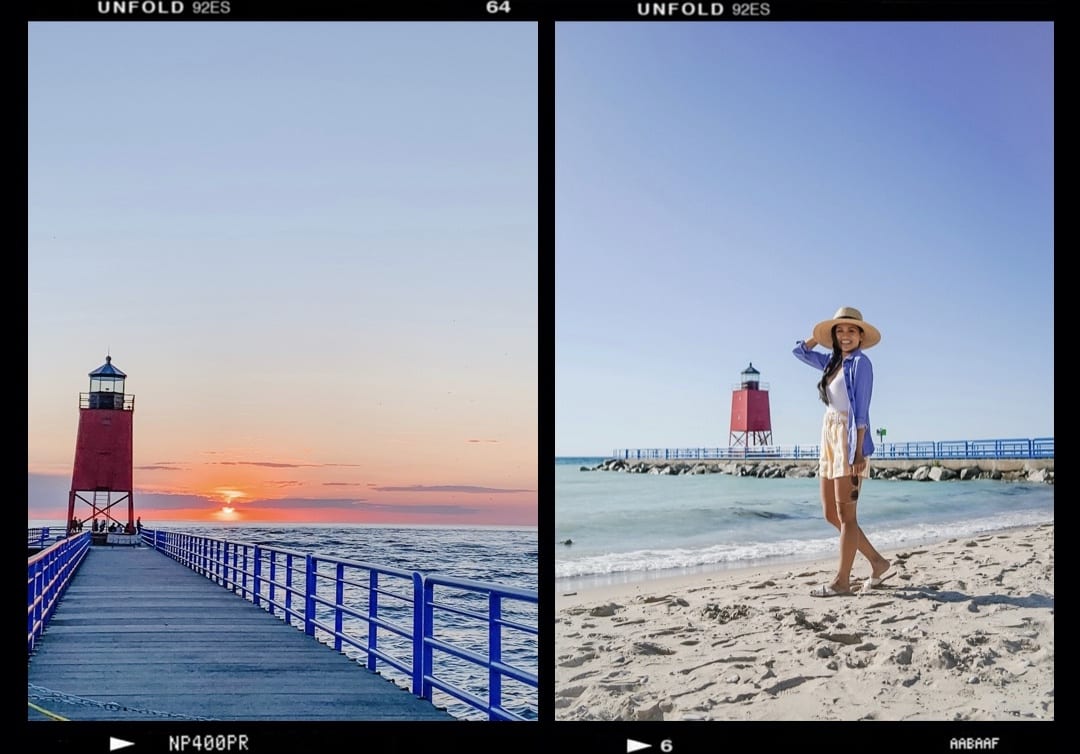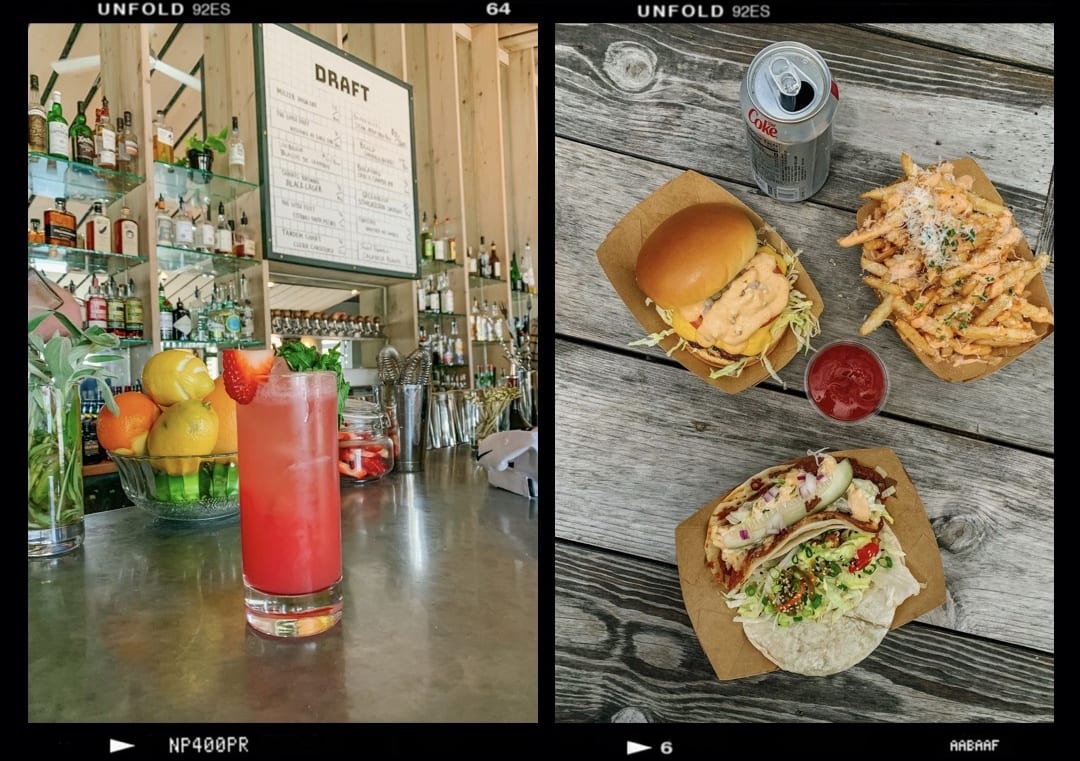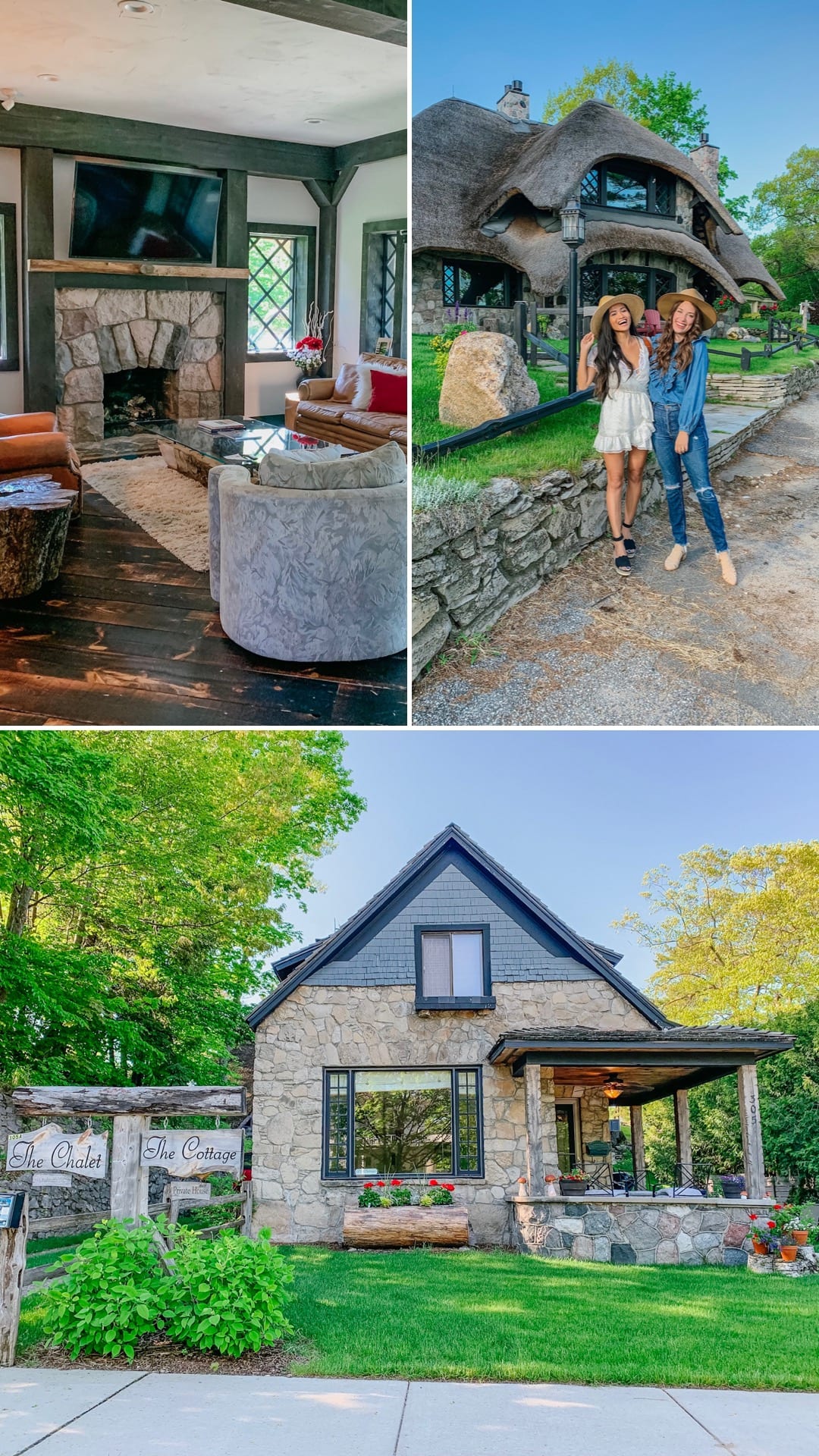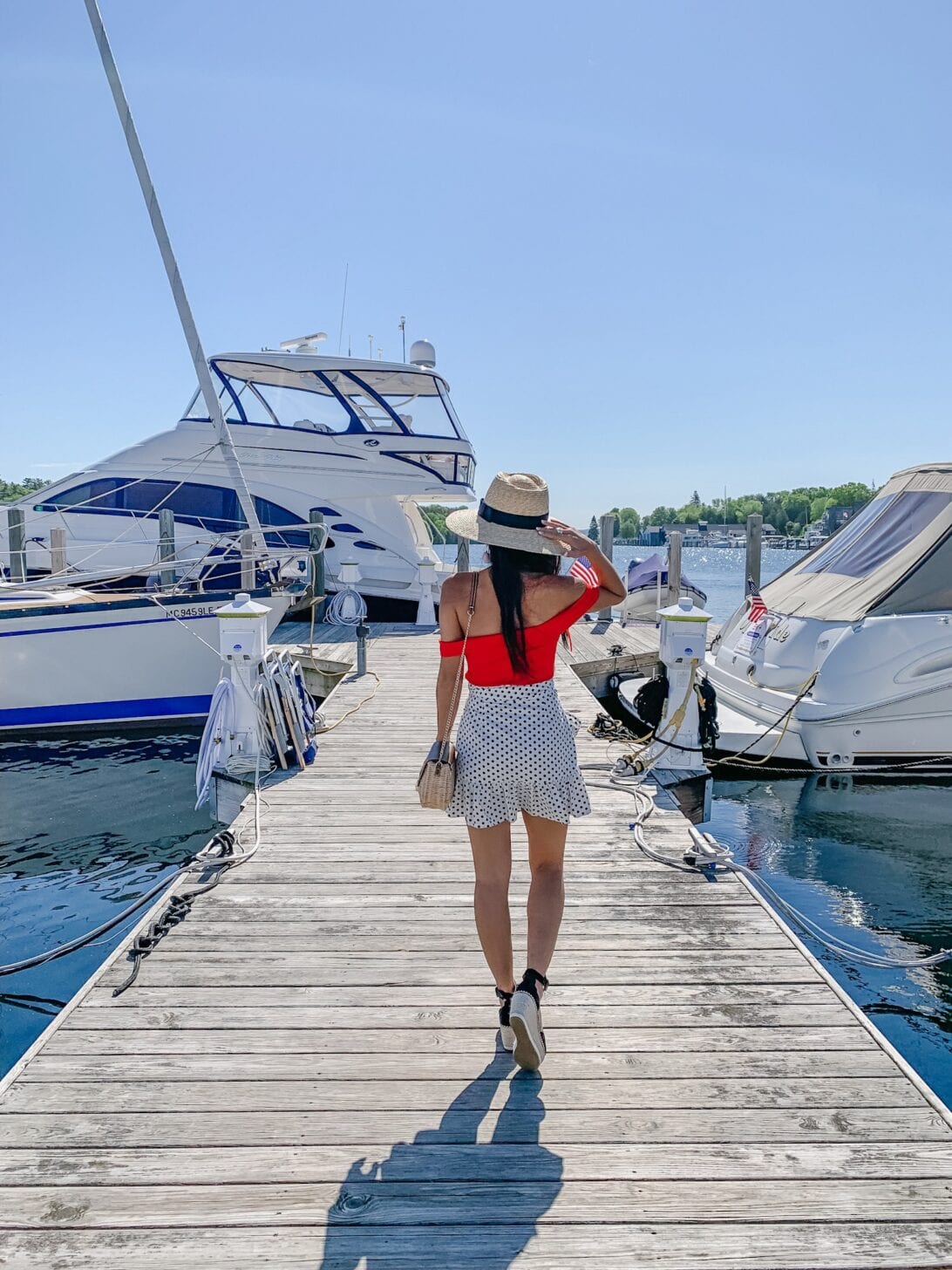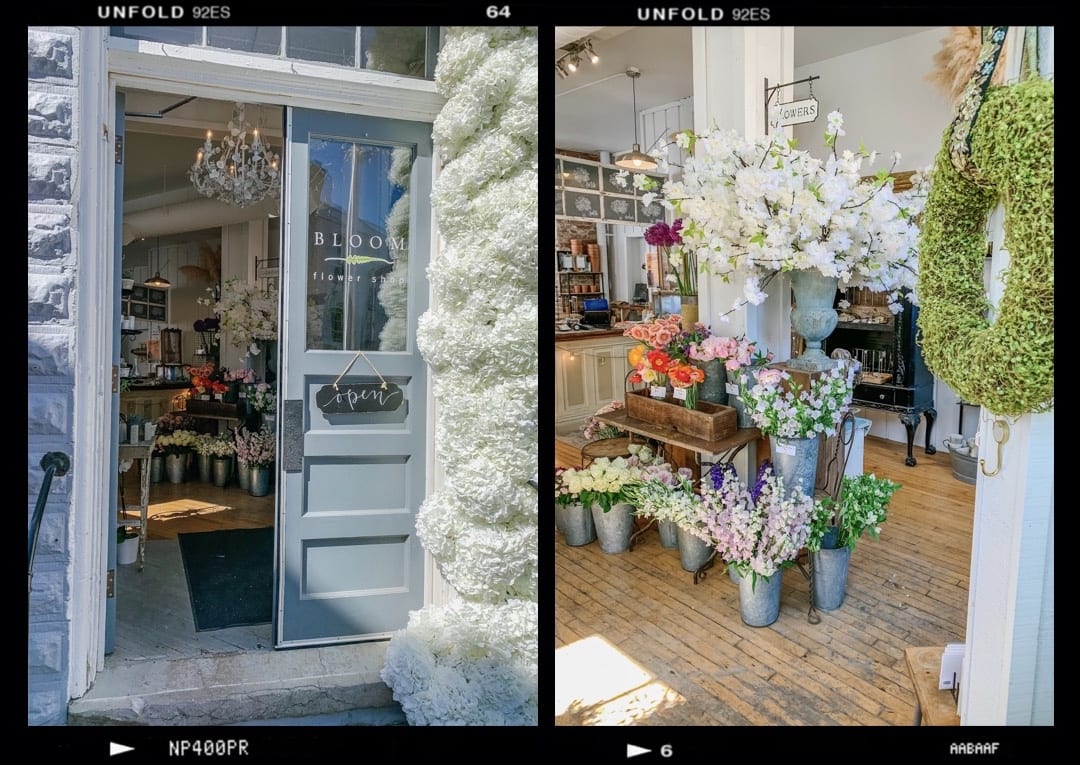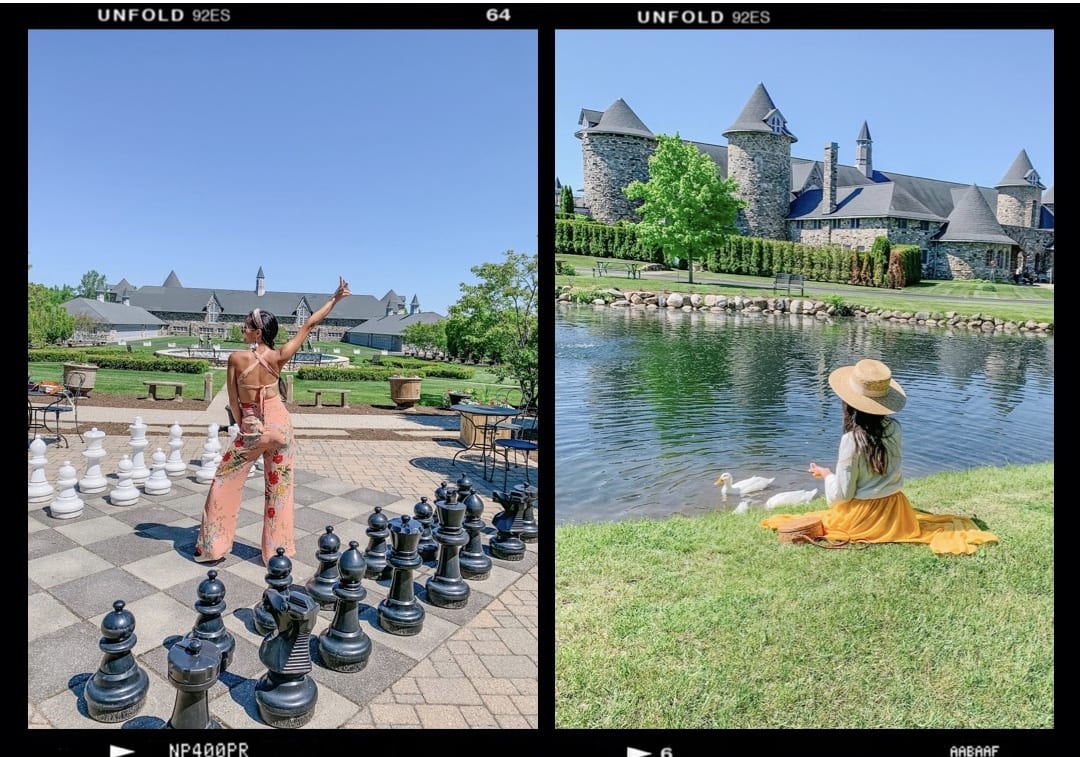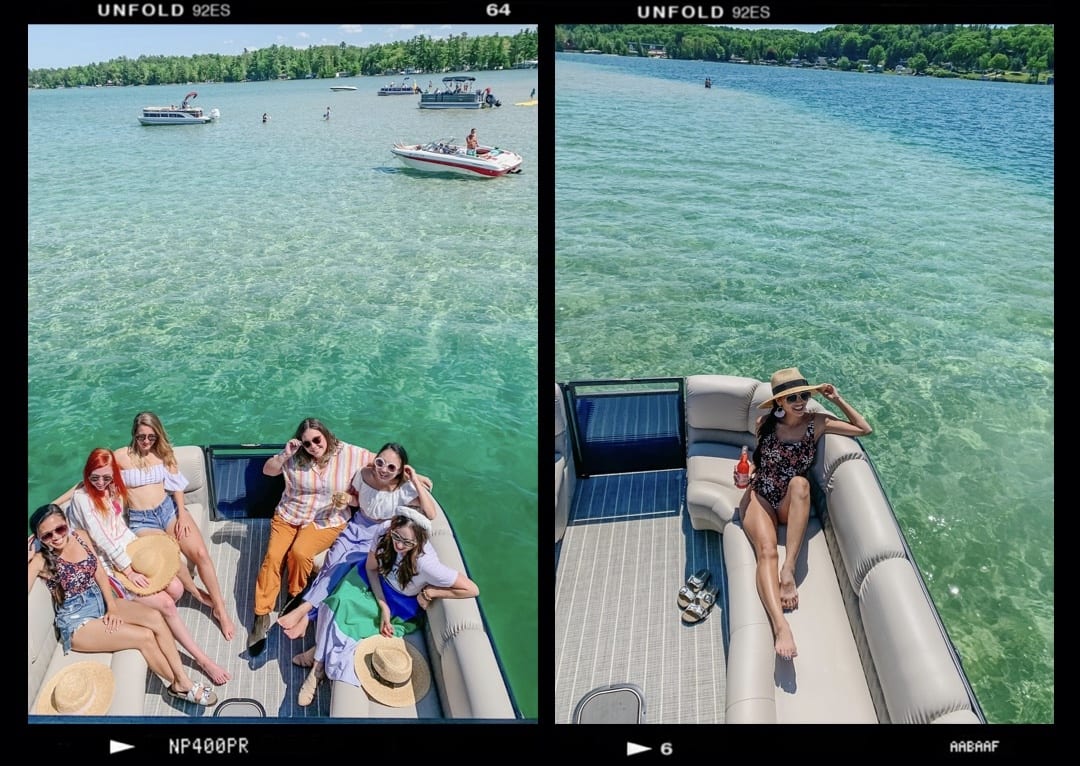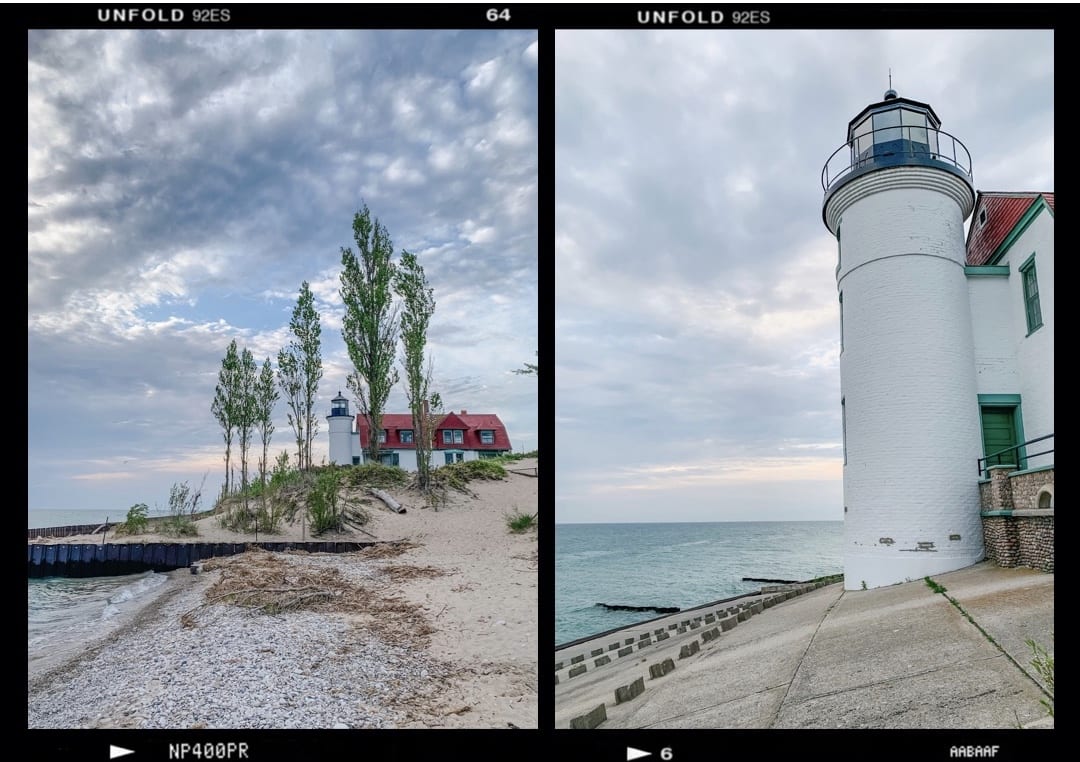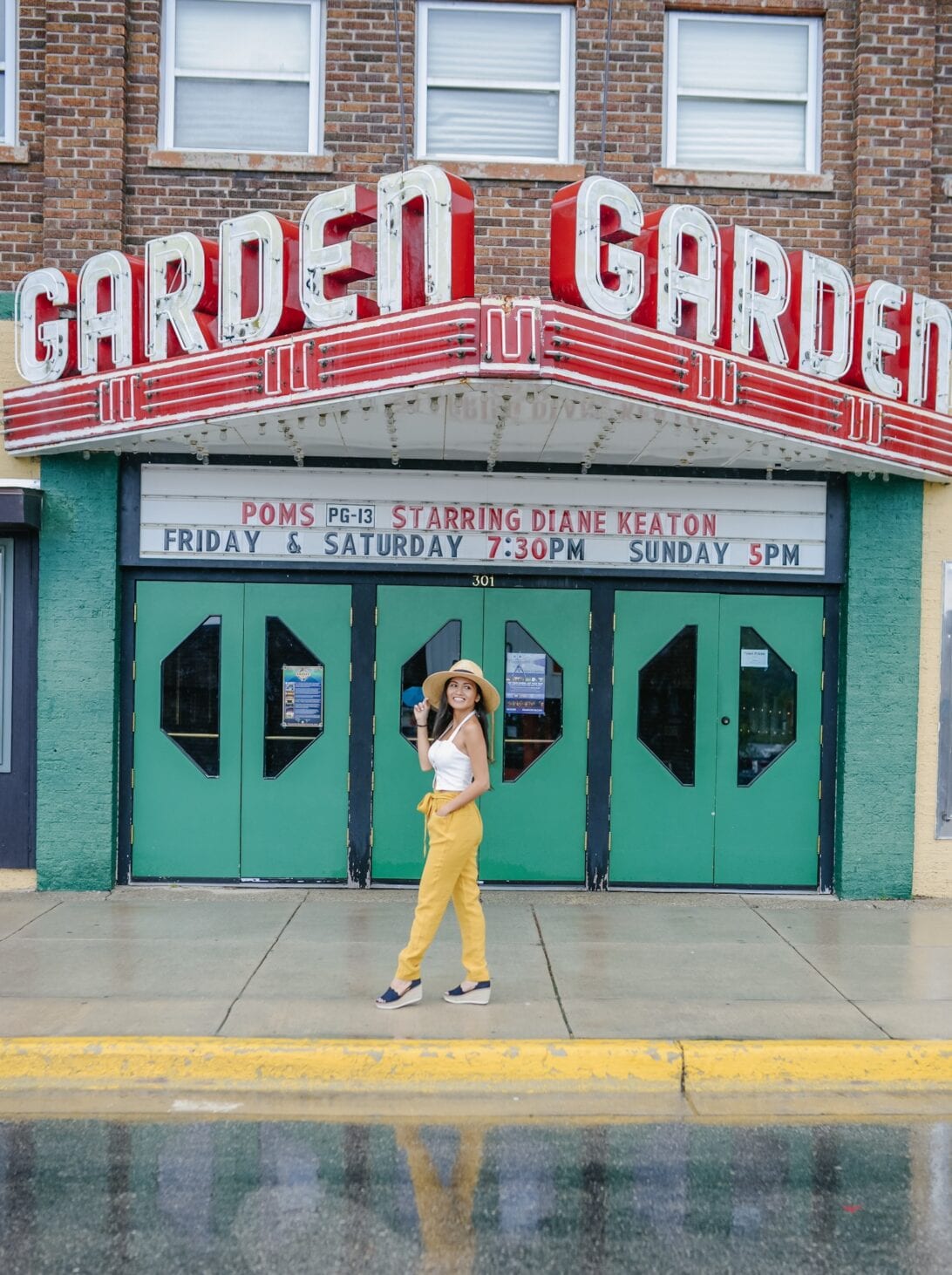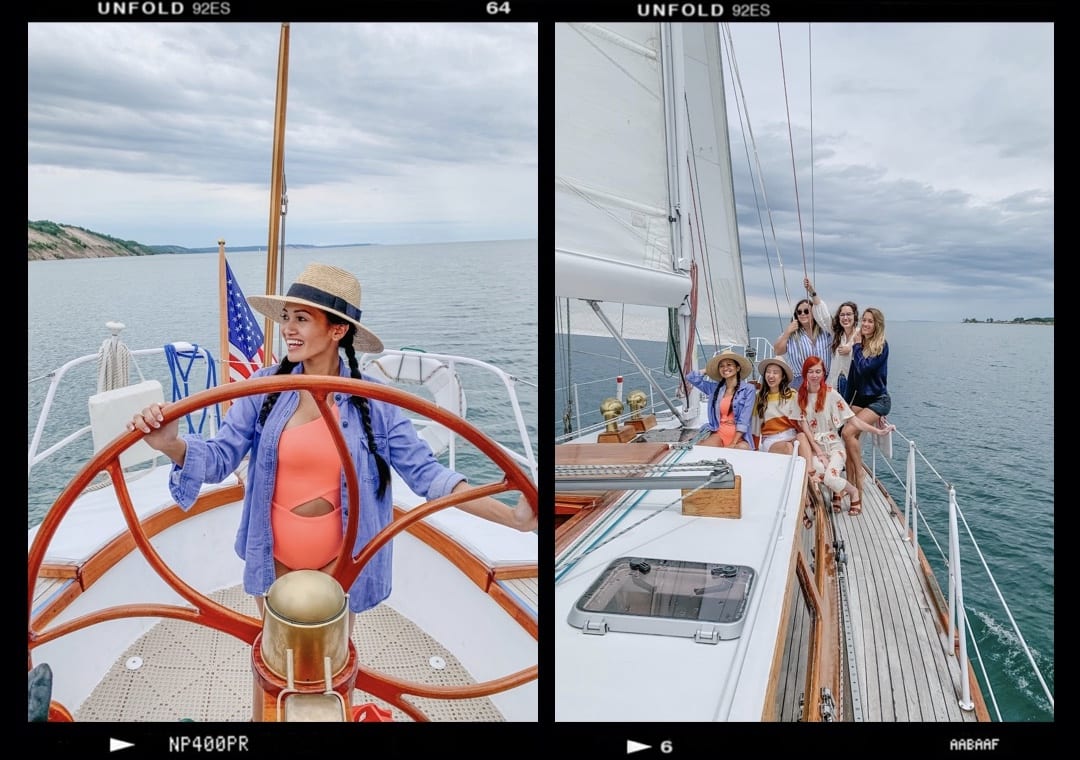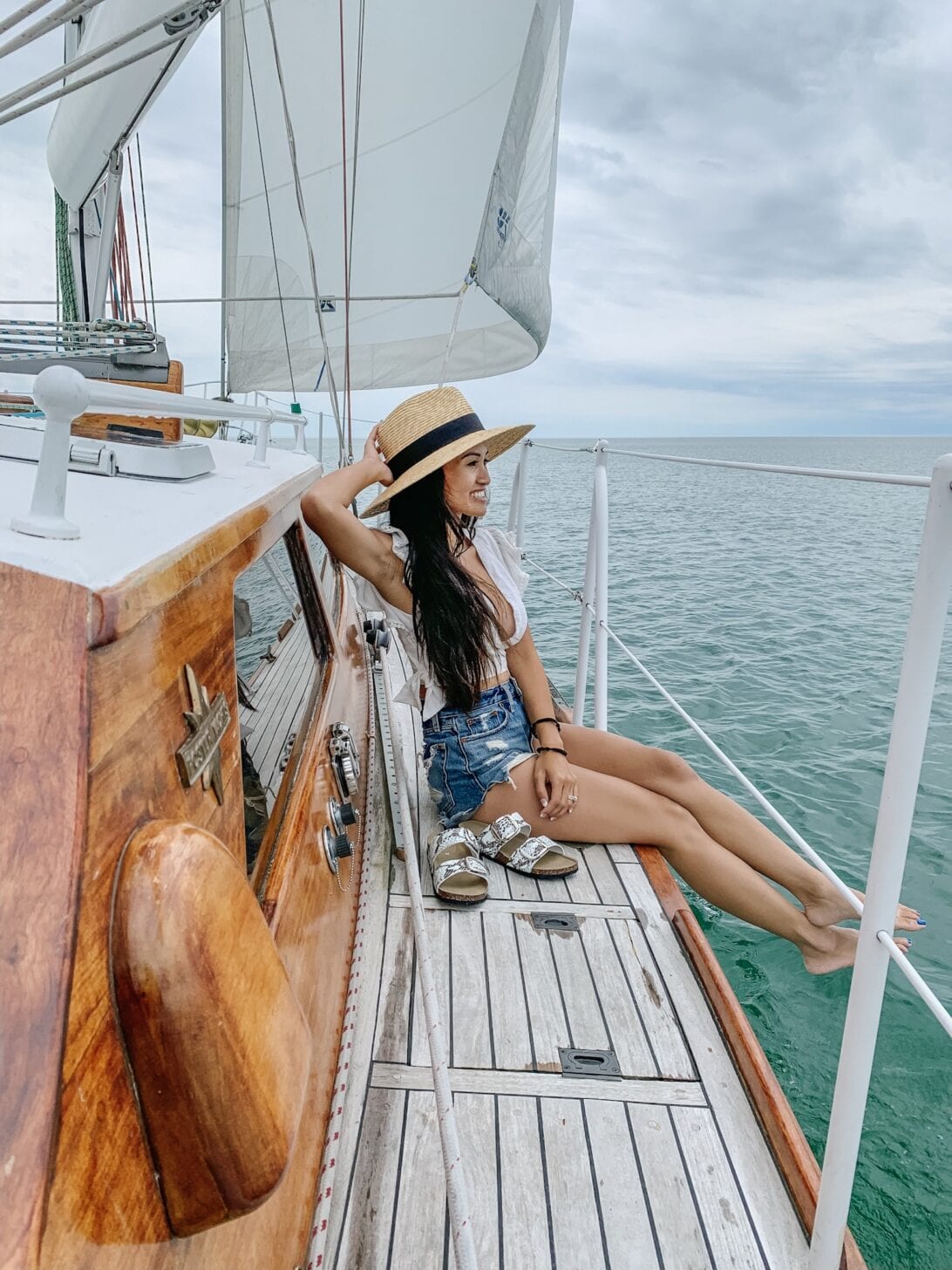 What to do:
Ludington is another cute harbor town to visit on Lake Michigan. It has one of the best state parks with seven miles along Lake Michigan. Ludington State Park is home to the Ludington light house which is a beautiful sight to see. We went during sunset and it was absolutely magical. We even got to tour the lighthouse and see the view from the very top. It was a dream come true! Another place to visit in Ludington is  Stearns Park beach and pier, Ludington's largest public beach and a great place to watch the ferry come by. If you have time head to Manistee on your way to Ludington to see check out the cutest boutiques and antique shops. It's definitely worth stopping through.
Where to Stay:
Want to stay along the Pere Marquette River, twenty miles east of Lake Michigan, check out Elkhorn at Barothy Lodge for a relaxing stay surrounded by nature. We loved our huge cabin that had room for all of us girls and it's own indoor jacuzzi. Plus it was nice to walk out of our cabin and see the beautiful river running by. 
Where to eat:
During our stay in Ludington we ate at the local restaurant Table 14 for dinner. The food was absolutely delicious. For breakfast and the best ice cream you could think of House of Flavors is a must! We enjoyed all the different ice cream flavors for the whole group. Check out our photos of the ice cream trough below!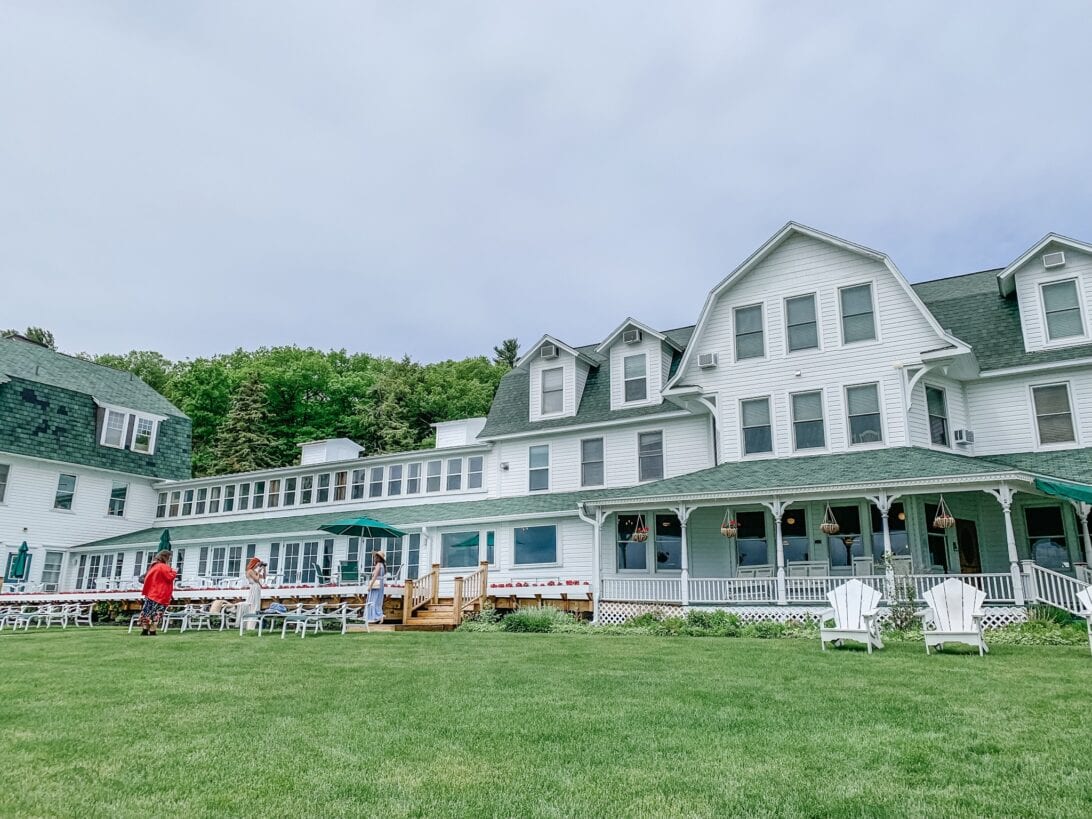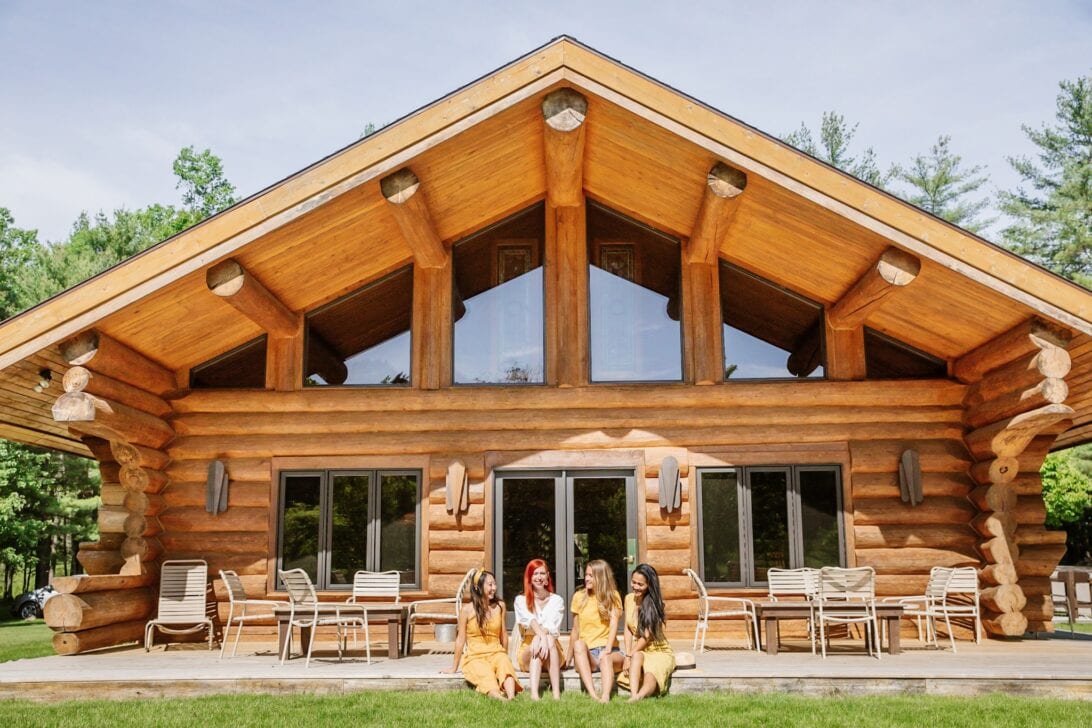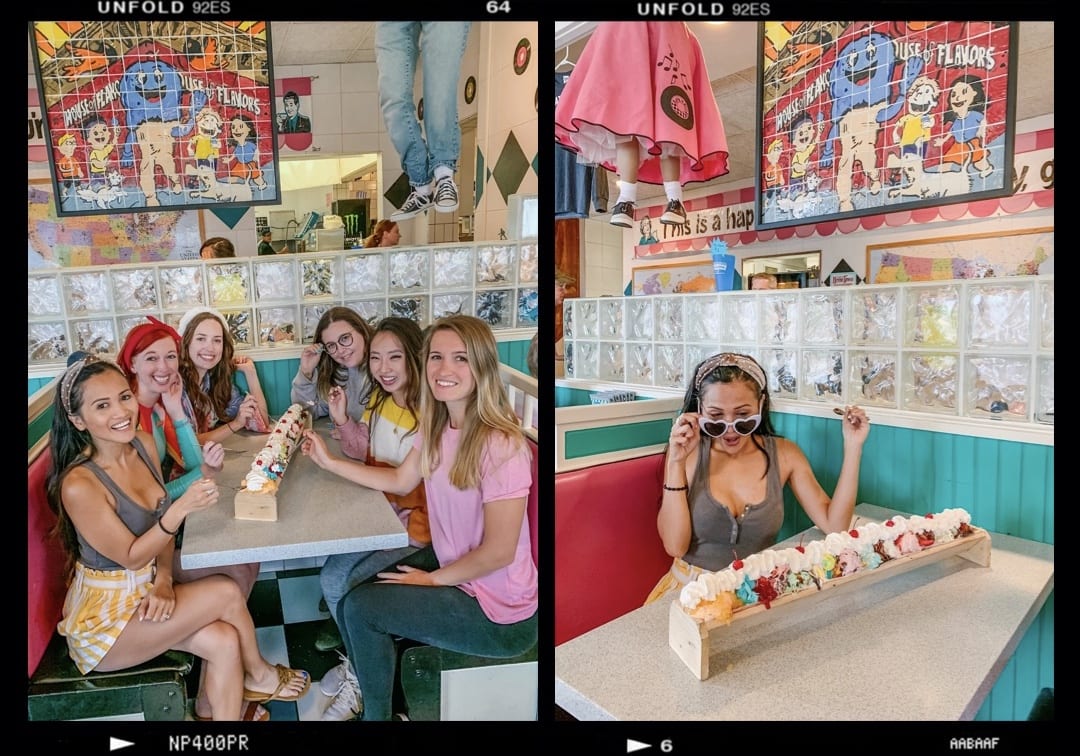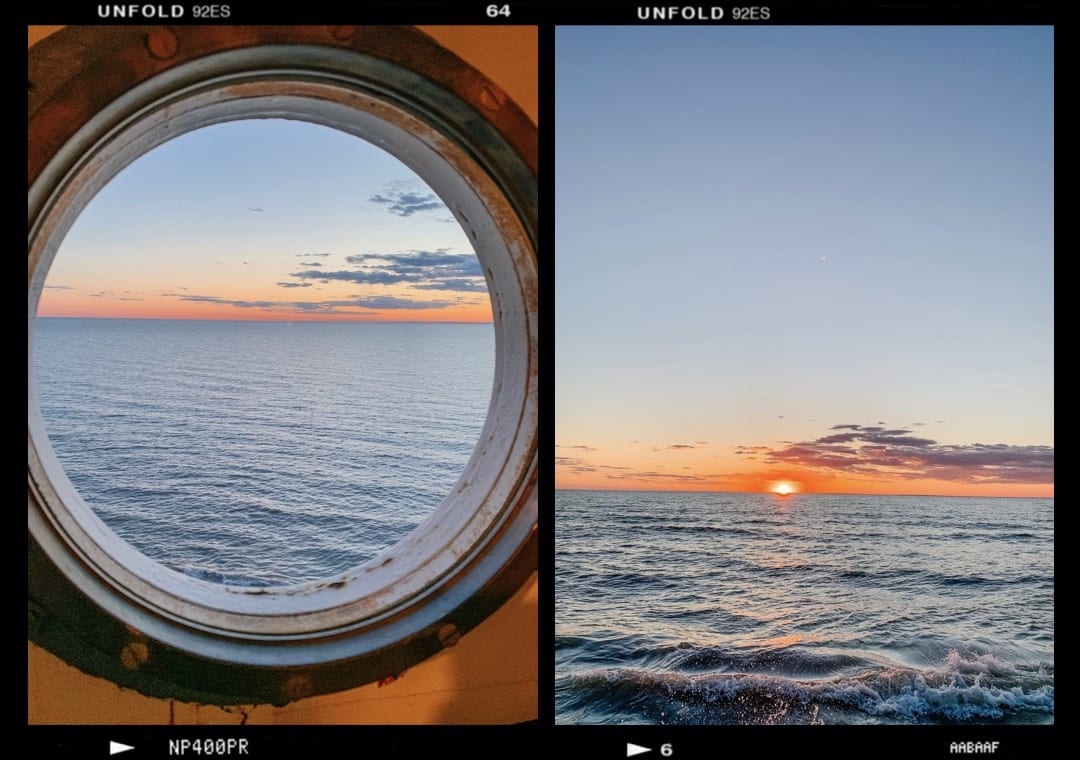 I had such a wonderful time during my stay in Michigan, and being able to experience the most beautiful sunsets on Lake Michigan. Thank you Pure Michigan for the most memorable time in Michigan. I highly recommend a trip to these beautiful harbor towns. If you have any questions comment below!
P.S. Subscribe for weekly newsletters so you never miss a single post!