This post was in partnership with Splashway. All thoughts and opinions are my own. 
Hi friends!
Hope you are doing well! Today I'm sharing a quick review and recap of our stay at Splashway this summer. A couple weeks ago we had the privilege to stay at Splashway with our mom friends and their kiddos for a fun summer vacation. It was honestly one of the most memorable mommy and me trip  with my little guy. From our cute cabins, to roasting marshmallows by the fire, to enjoying all the fun rides at the waterpark, nothing says family summer vacation like Splashway. Plus we even got to bring our dog too! I hate having to leave our dog when we go on trips so knowing that Splashway is pet friendly made it even more enjoyable. Rotel (our dog) was spoiled by all the kids and loved being center of attention. Check out more of our stay at Splashway, where we stayed, what we did below!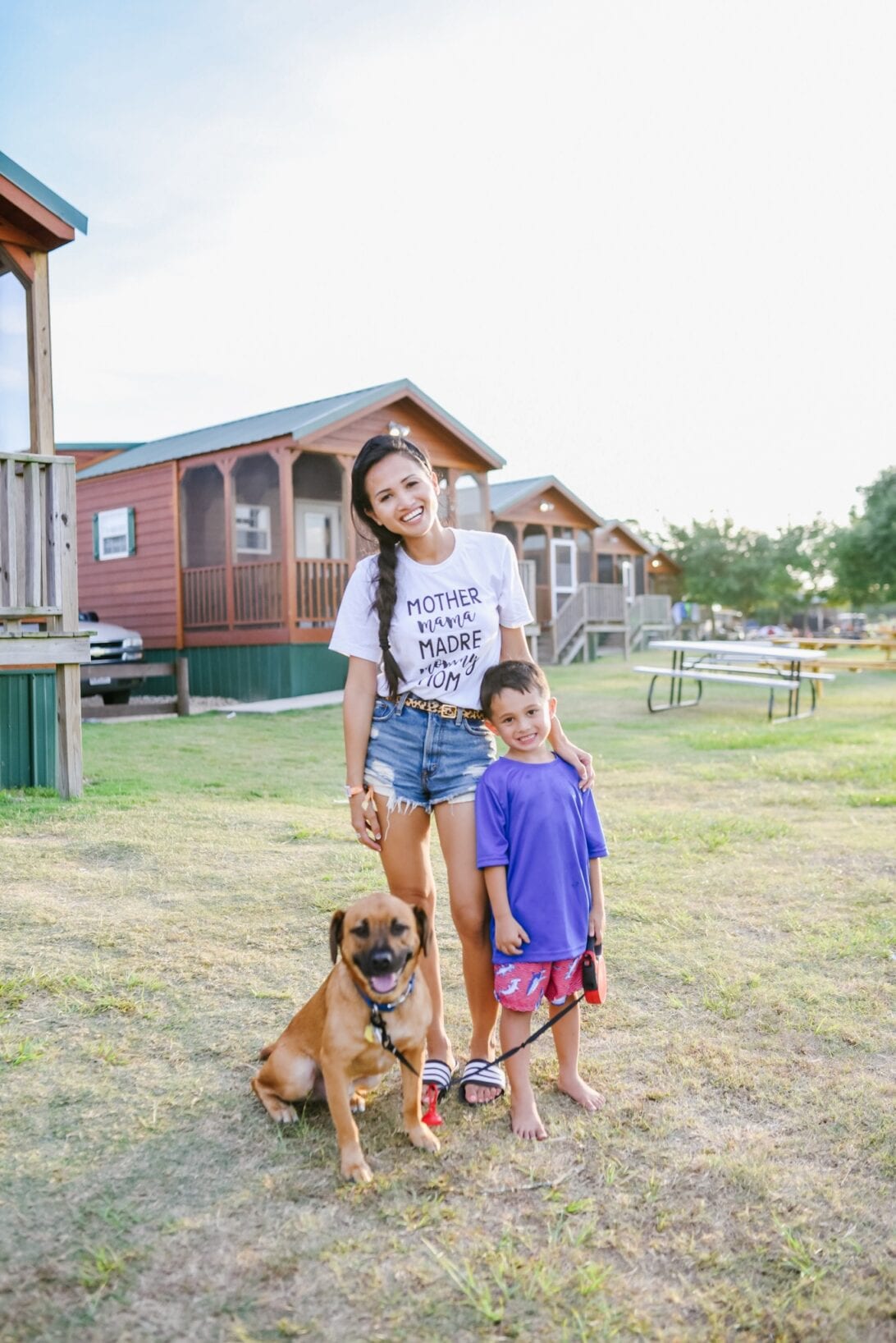 HOW TO GET THERE:
If you live in Houston, Splashway is only a short hour to two hour drive depending on what side of Houston you are and traffic. It's not that far so you can really enjoy your time if you decide to make a weekend trip out of it.
WHERE TO STAY:
There are four lodging options at Splashway. For those who like to camp they rent out sites for tent camping and RV camping. This is something my husband and his family love to do so it would be perfect for a guys weekend. However there is also glamping which we mom's preferred in which you can rent out a cabin our a smaller cottage. We had the privilege of staying in the cabins and being right next door to each other. It was perfect for the kiddos who loved visiting each others and just being able to walk from one cabin to the next. Our cabins had a full kitchen, one bedroom, and a loft with four bed which our kids loved!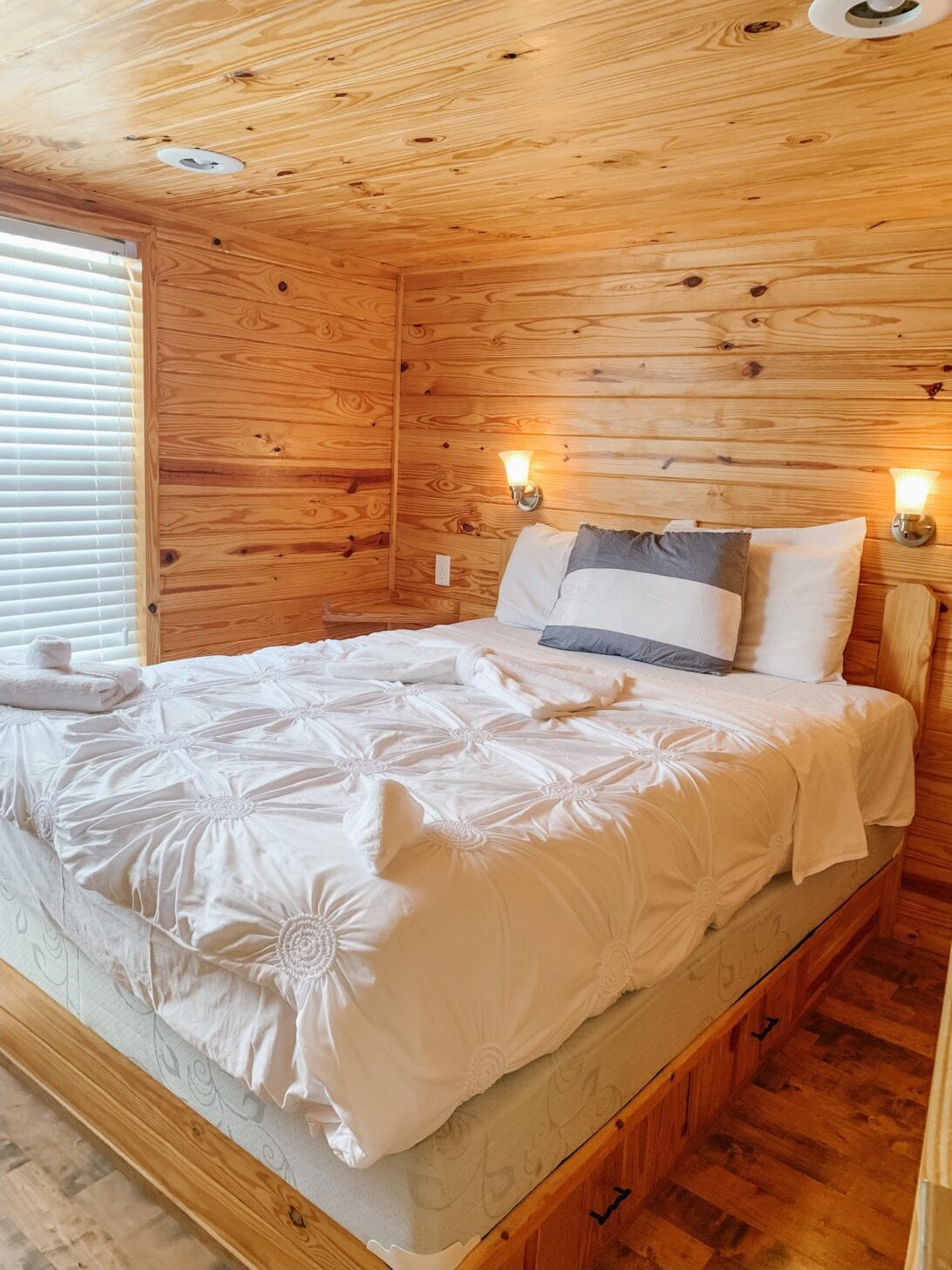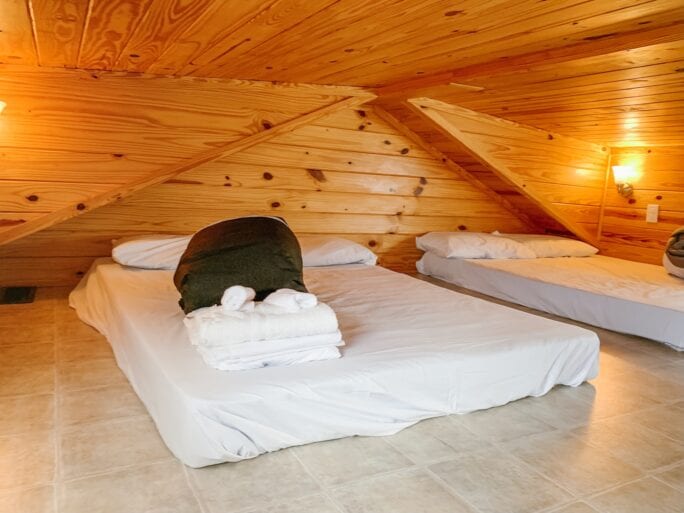 HOW TO GET AROUND:
It is really easy to get around Splashway grounds. Everything is walking distance, however if you have little kids in tow, renting a golf cart is must. It saved us so much time and allowed us to bring our coolers, baby strollers, etc. with the golf carts. And the kiddos loved riding around in the golf carts.
WHAT TO DO:
There is so much to do at Splashway with your family. From playing Putt Putt, to laser tag, to kayaking, and even life size chess the kids will be entertained through the whole trip. We loved being able to go to the playground to blow off some energy or just spend the whole day at the waterpark. Splashway has one of the best waterparks in Texas. They have several big kid rides which were fun for us moms to go on and tons of places for the little ones. We were fortunate to have a central cabana next to the wave pool and our kids loved it! I honestly have never seen our kids so happy, and as a mom that is all I could wish for.
WHERE TO EAT:
Check out their new restaurant HIDEAWAY for your dining needs. We went one night when we felt like not cooking and had the best time! For the other nights we all pitched in for taco night, pizza night, and we even had BBQ! It was so good! And just fun to sit around the picnic tables and eat outside family style with all of our friends.

We really had the best time at Splashway, and can't wait to go back! You can see more of our time on my Instagram story highlights.  In fact we plan on making it a yearly thing with our family. As a mom I couldn't recommend this place enough for family vacations especially if you have furry friends. And even though summer is coming to an end Splashway still has fun activities for the fall for families and will have the waterpark open so you can extend your summer just a little longer. Thank you so much for stopping by. If you have any questions comment below! Have a great day!
GET $5 OFF YOUR TICKETS online at Splashway with Code: DAWN5
Discount valid till September 29th.
P.S. Subscribe for weekly newsletters so you never miss out on a single post!