Hi everyone,
Hope everyone had a wonderful New Year! I am officially back with my first post of the  year. We had a wonderful family vacation and I can't wait to share more with you. But today I wanted to share one of my favorite trends for winter and why you should invest in it. Teddy Bear coats are the softest coats you could own and perfect for the cold. I'm sharing one of my favorite casual winter outfit with this cute pink teddy bear coat and rounded up my top ten teddy bear coats for winter!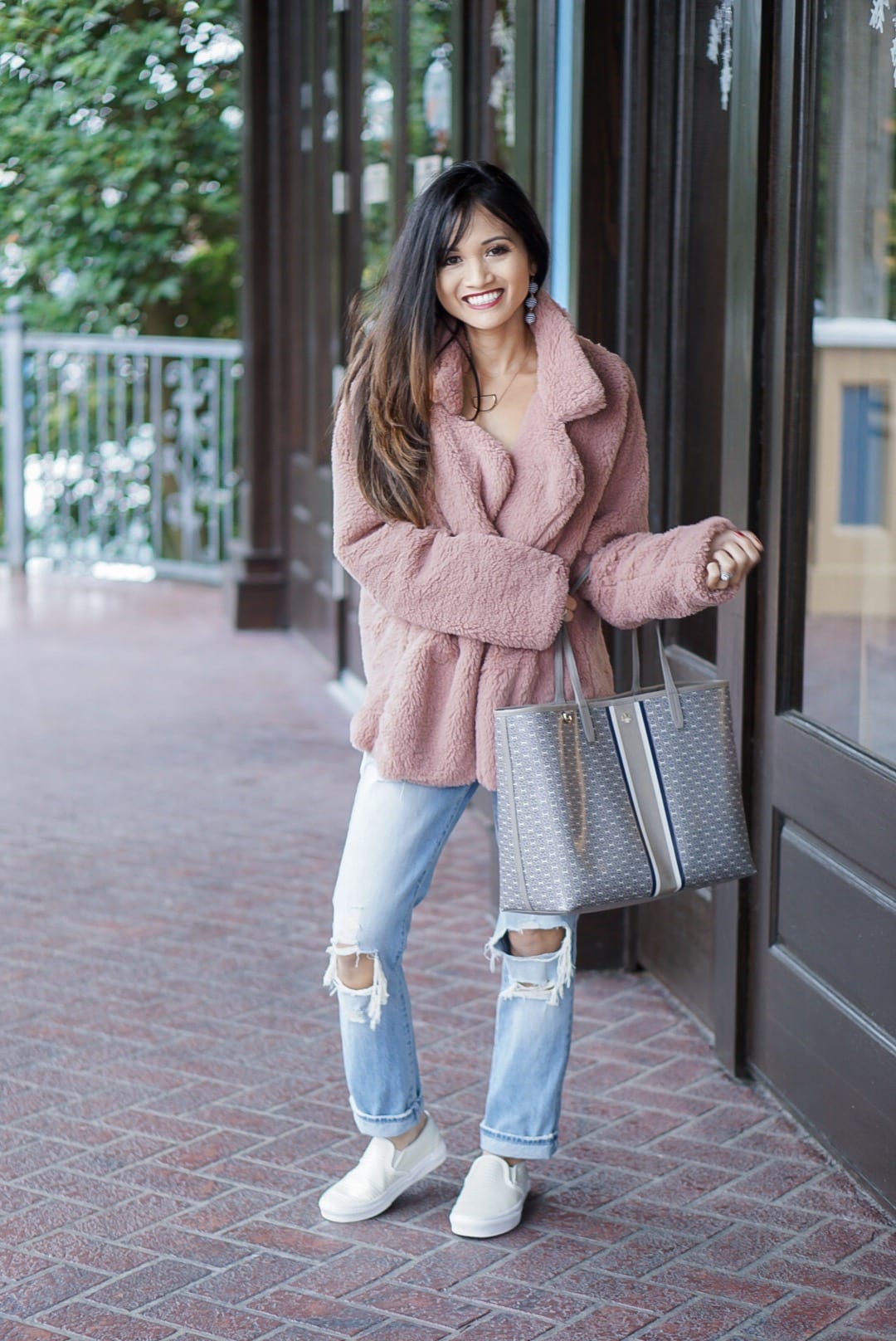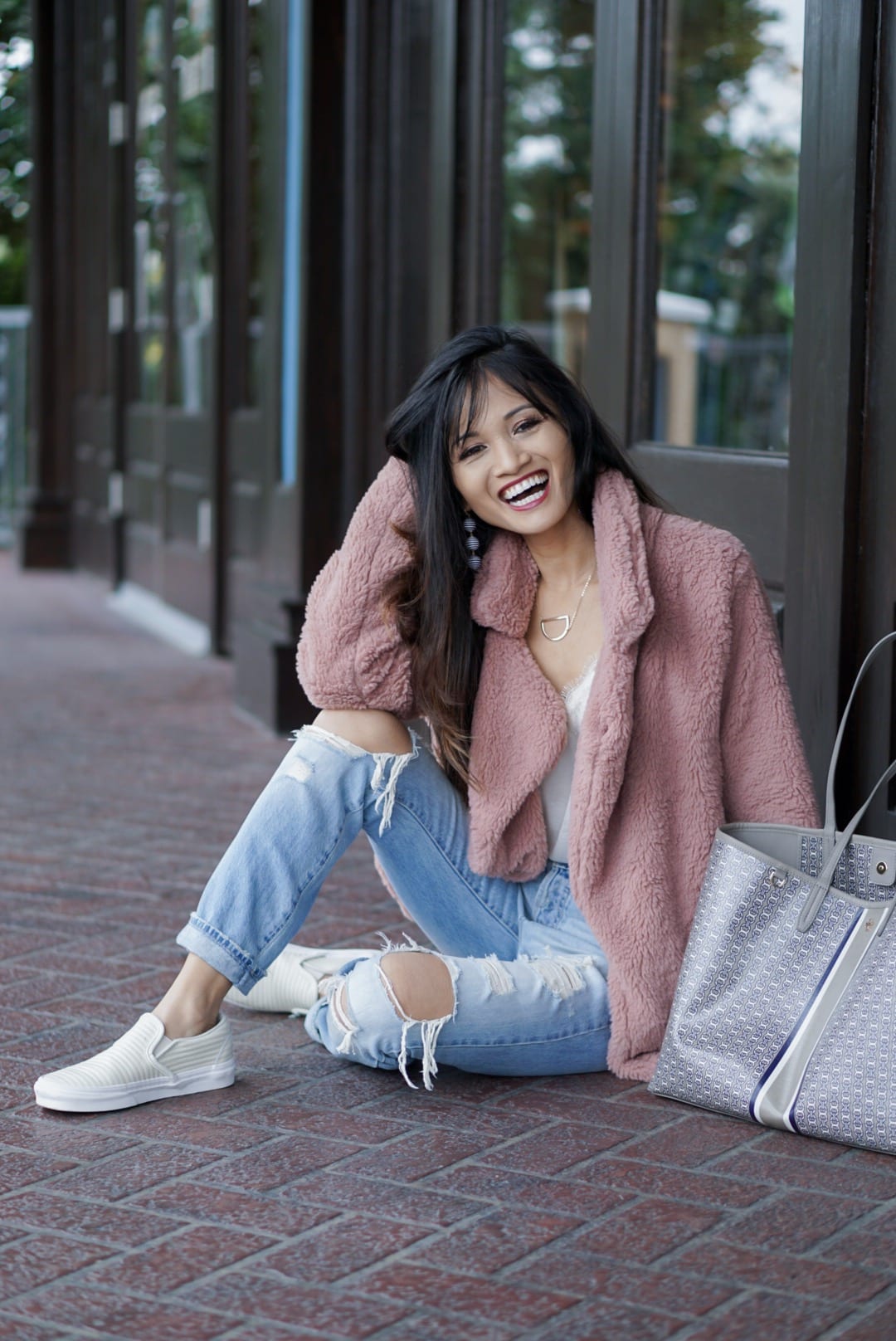 TOP 10 TEDDY BEAR COATS FOR WINTER
Here are my top picks for teddy bear coats. If you have to get one coat this winter get one of these. It makes you feel like you are getting a warm hug all the time. You can also view more of my favorite coats and jackets for winter here.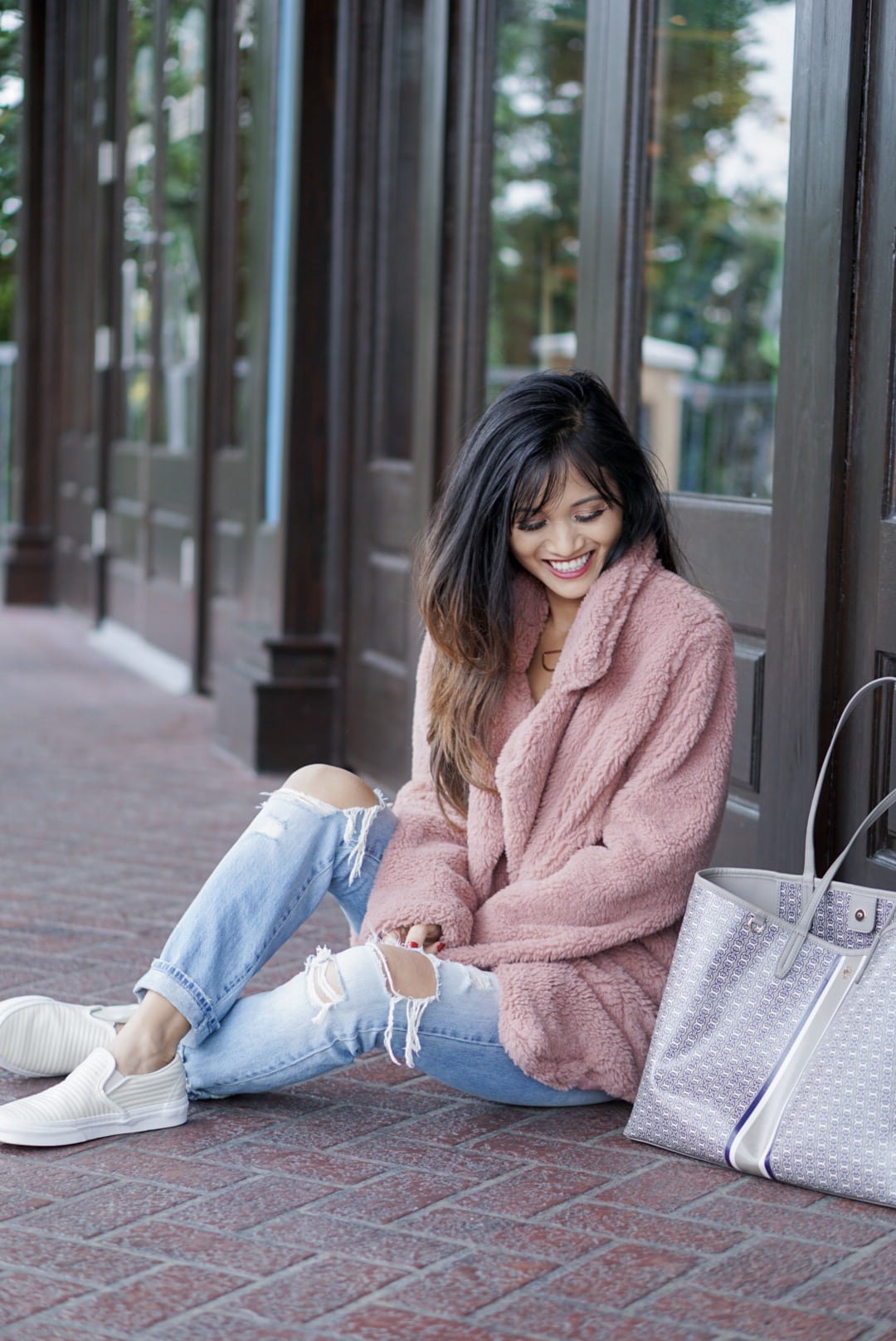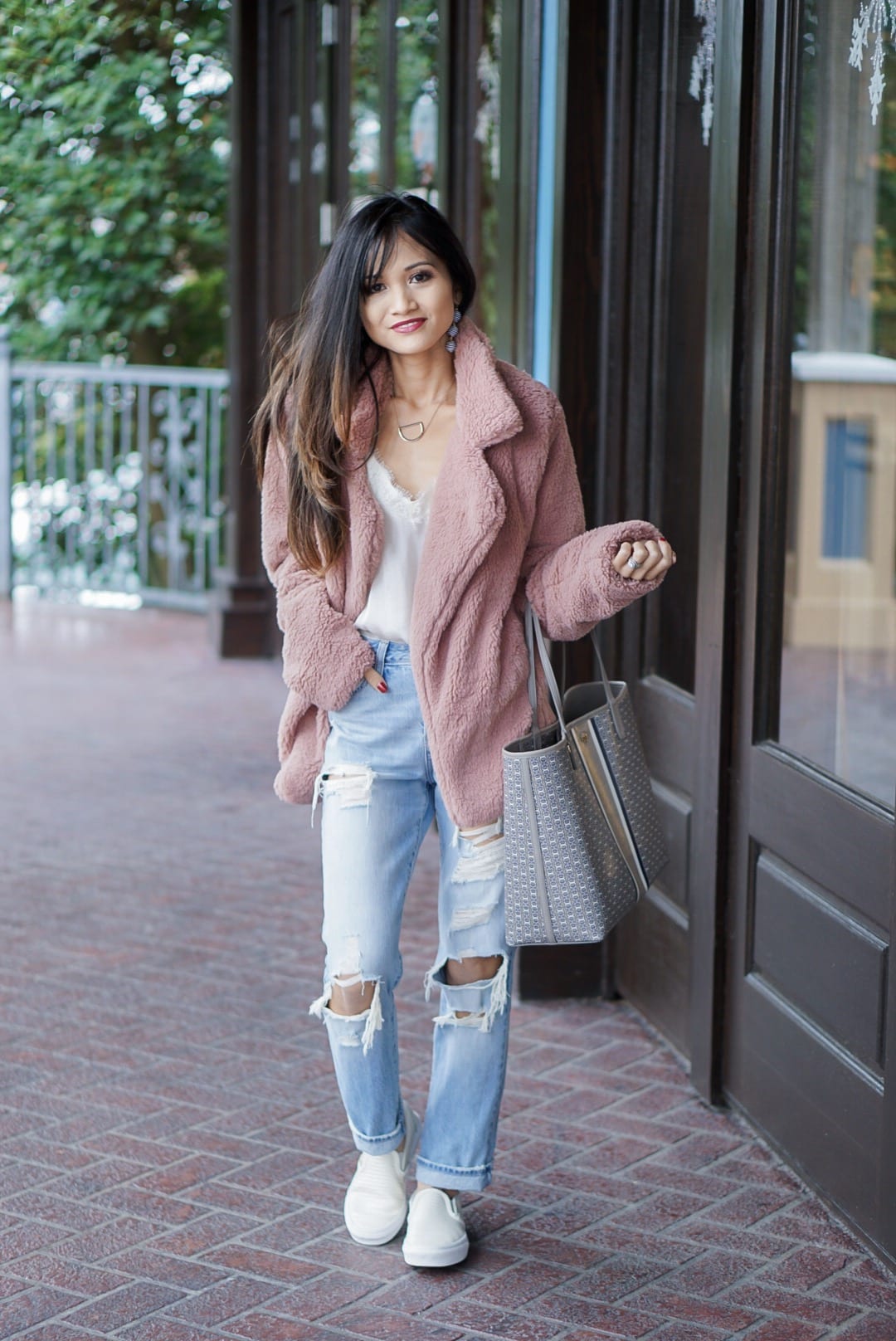 How adorable is this pink teddy bear coat. I brought this on my trip and it was perfect for falling asleep on the ride there but also kept me warm through the below freezing temperature. This jacket can easily be dressed up, but I loved it with this casual look too. Especially as a mom this is the perfect everyday outfit in the winter for running around with my kiddo. I love these ripped high-rise straight jeans and my new Tory Burch Gemini tote bag. I brought this tote on my trip and loved how durable and spacious it was to carry all of our stuff.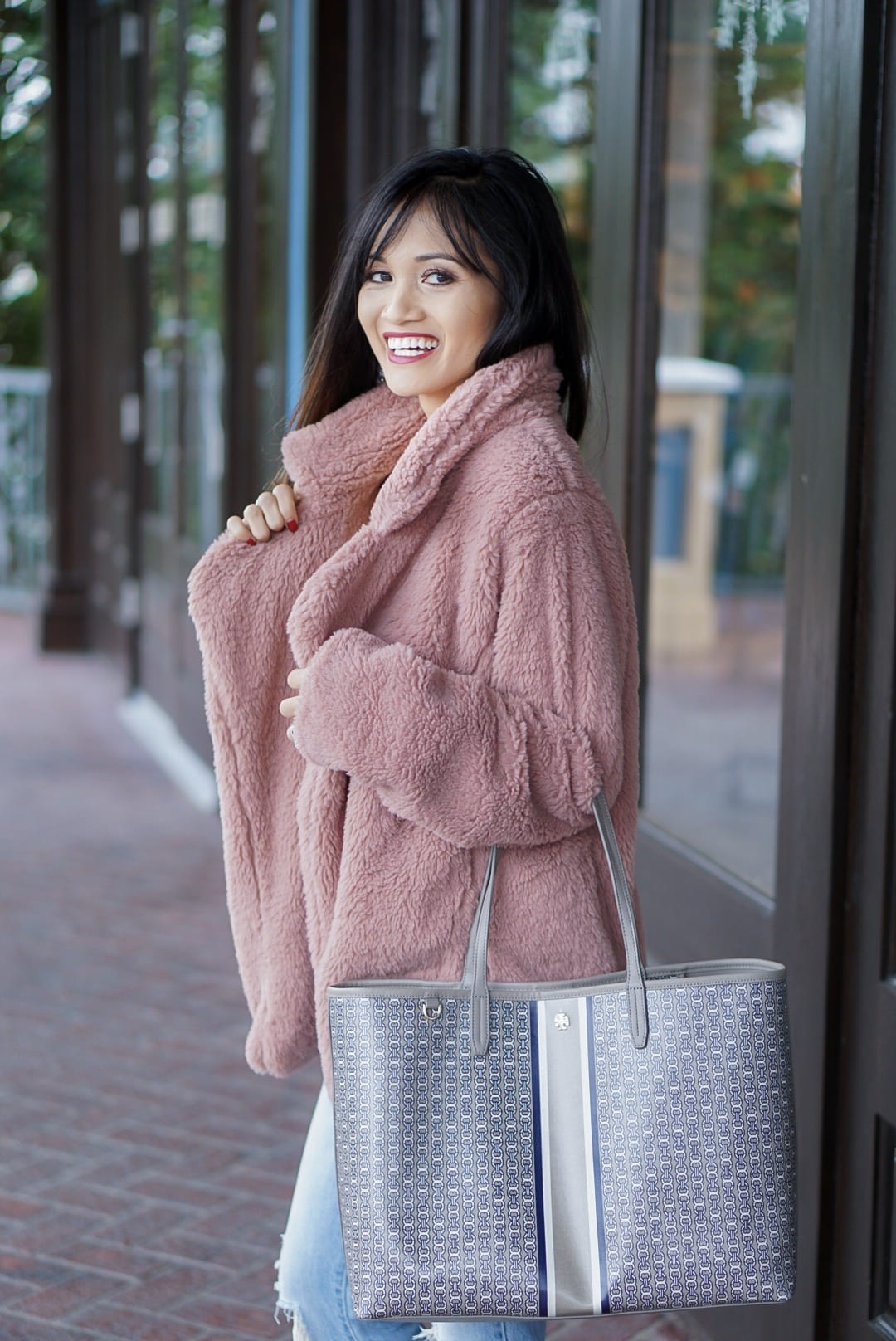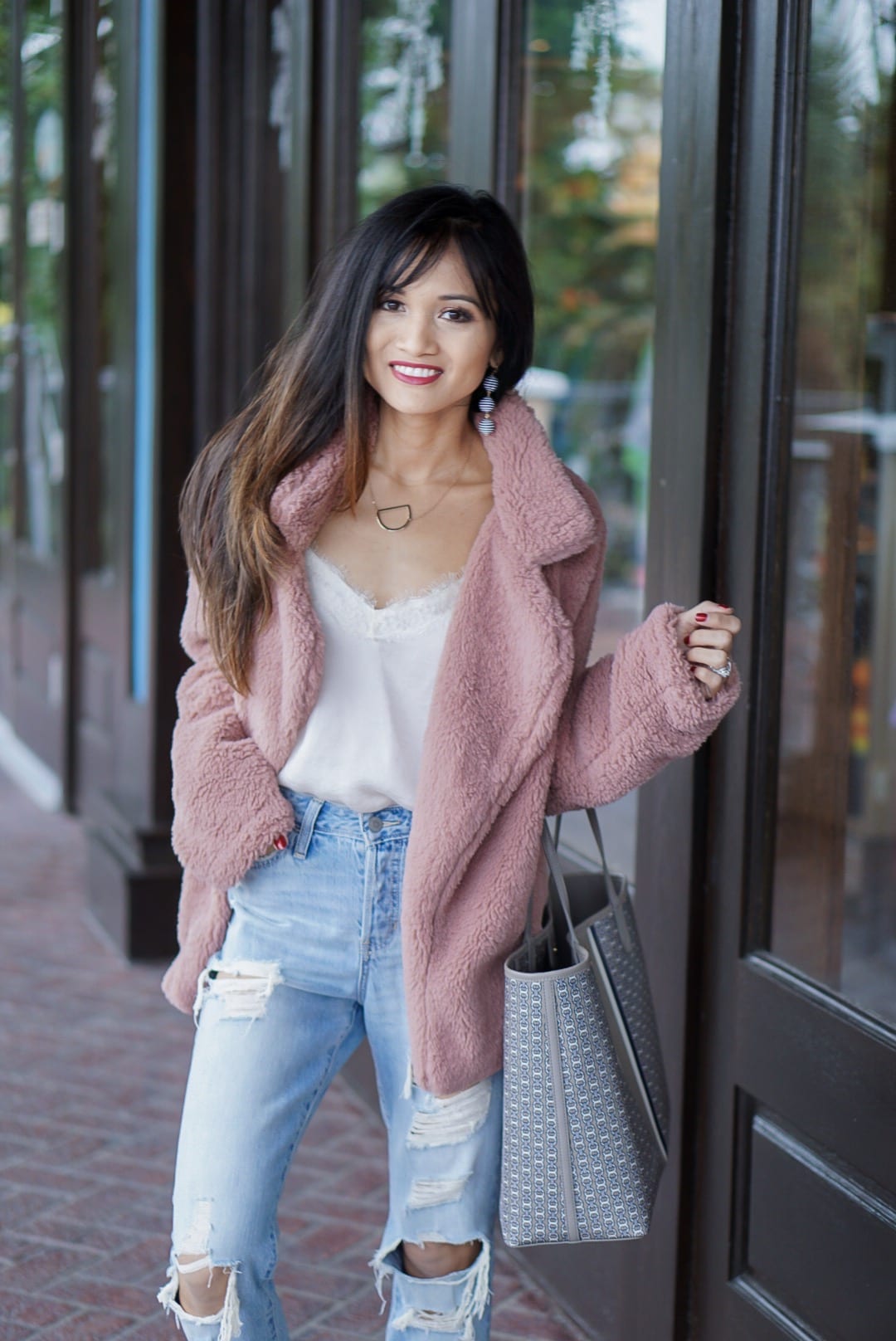 SHOP THIS LOOK:

I hope you enjoyed this look and my top 10 picks for teddy bear coats this winter. This week were trying to get back in the swing of things. We took our Christmas decor down this weekend and we were sad to see our tree go. Have you taken your Christmas decor down?
P.S. Subscribe for weekly newsletters so you never miss a single post!