Hi friends!
Hope you are doing well! Today I am finally sharing my Louis Vuitton Eden MM bag review. I recently got this bag a couple months ago and have been using this as my everyday bag. I've been looking for a smaller Louis Vuitton bag that would work either as a crossbody or a shoulder bag for every day use since I've been using my Louis Vuitton Neverfull as a travel bag. I found this shoulder bag through a private seller and fell in love. Check out more of my review in the video above and how I styled it as a crossbody and a shoulder bag below!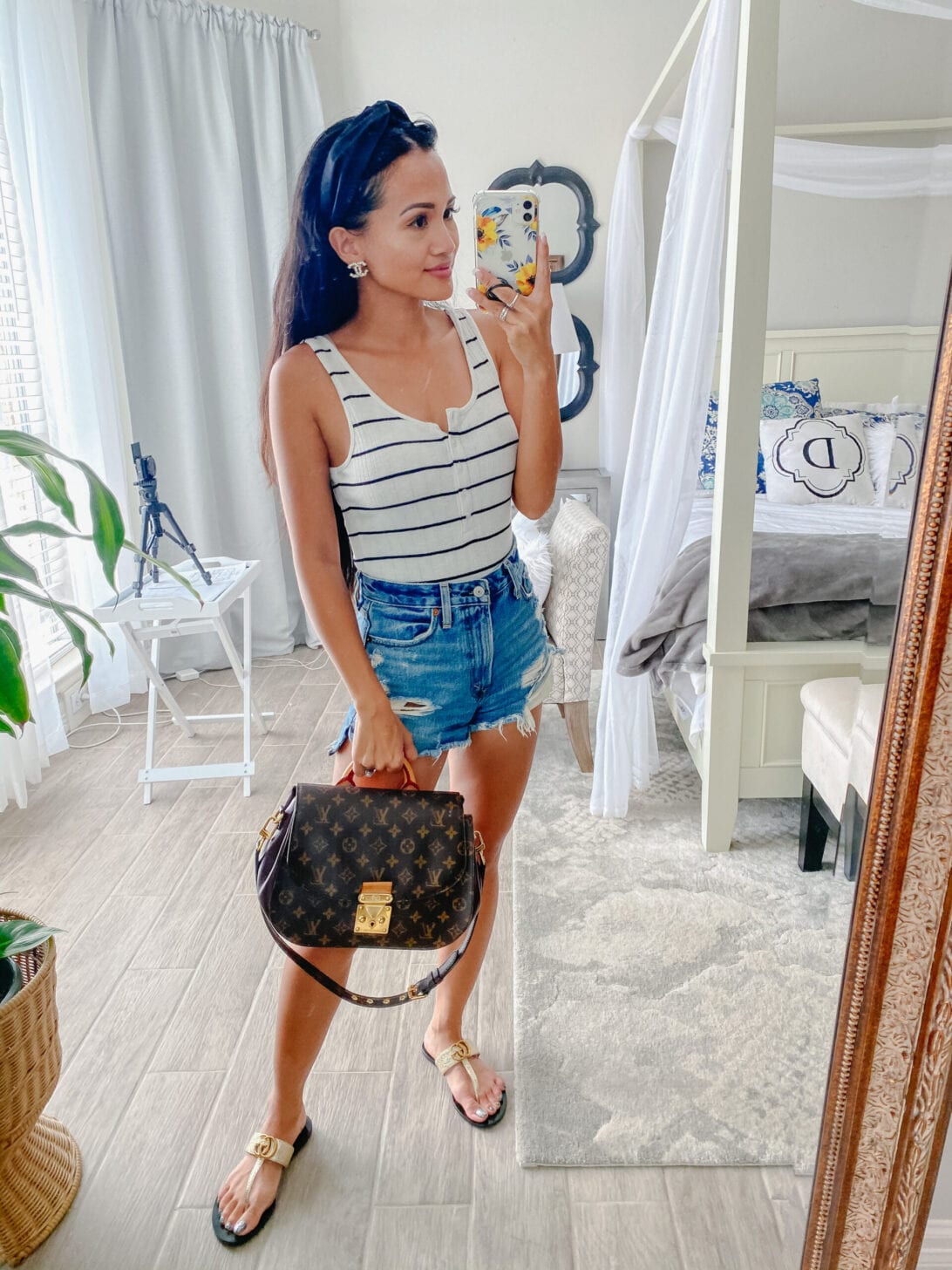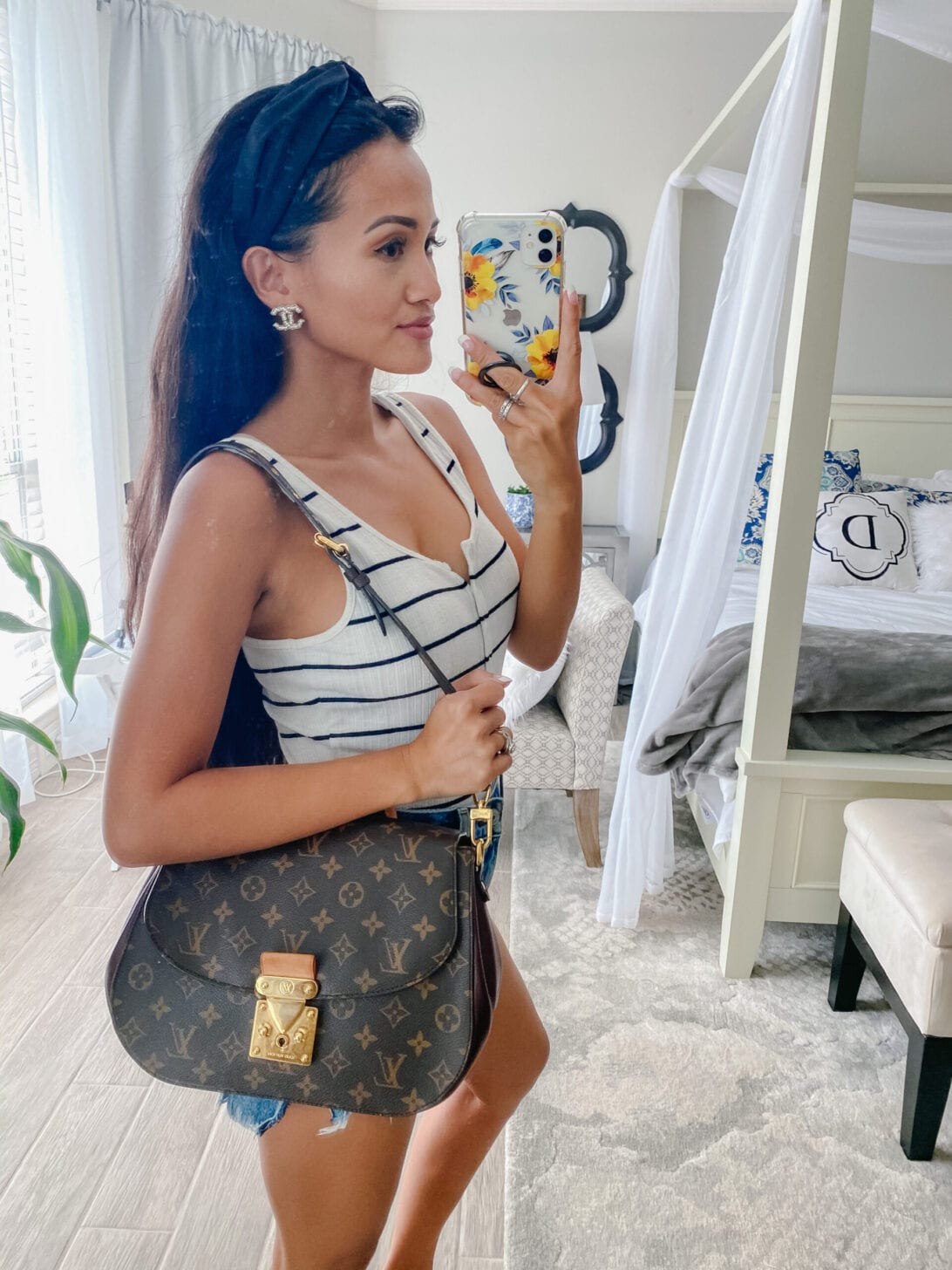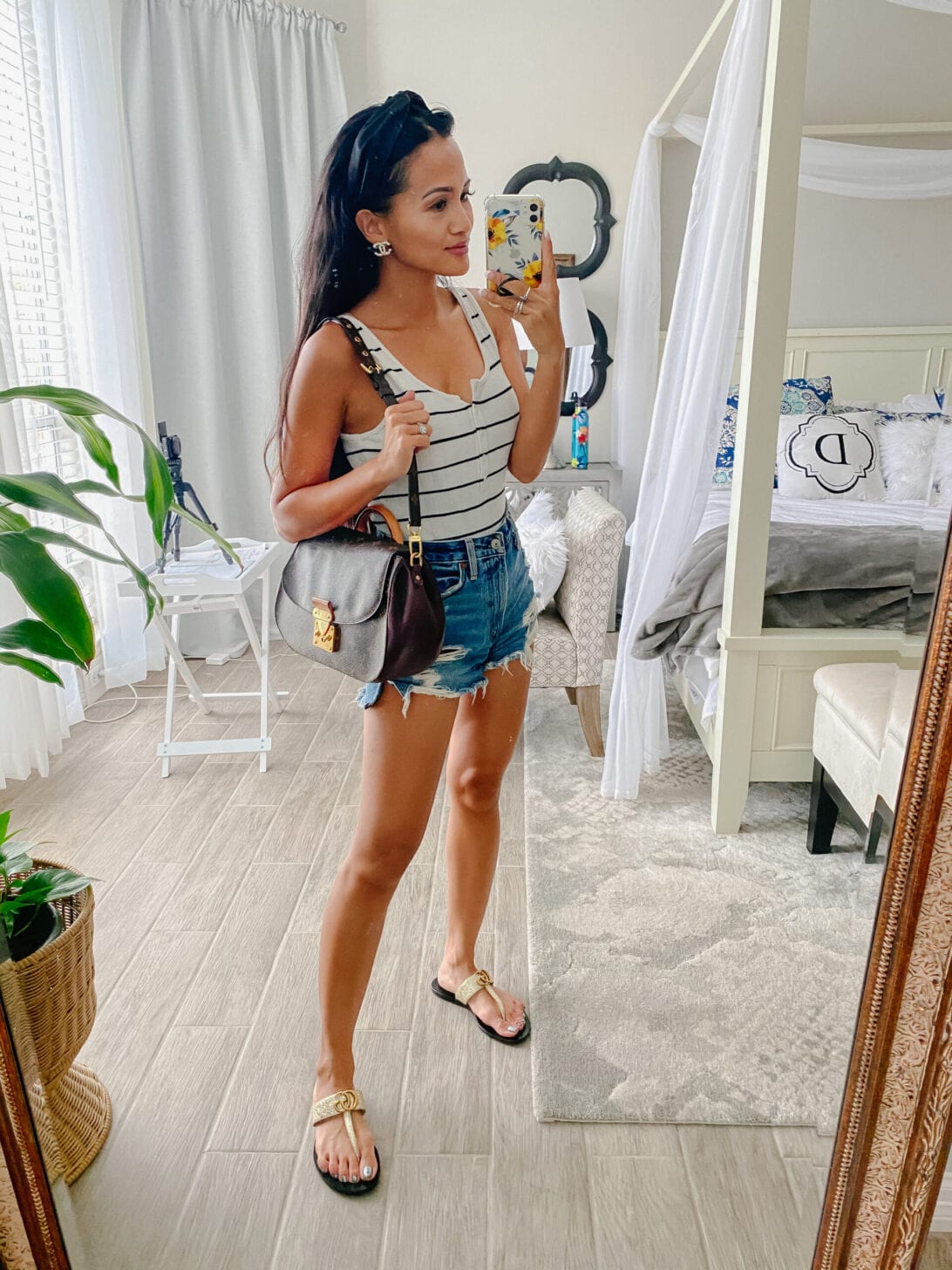 Above is it styled with the original shoulder strap that it comes with, and below is with a crossbody strap that was purchased separately. Which style do you like better?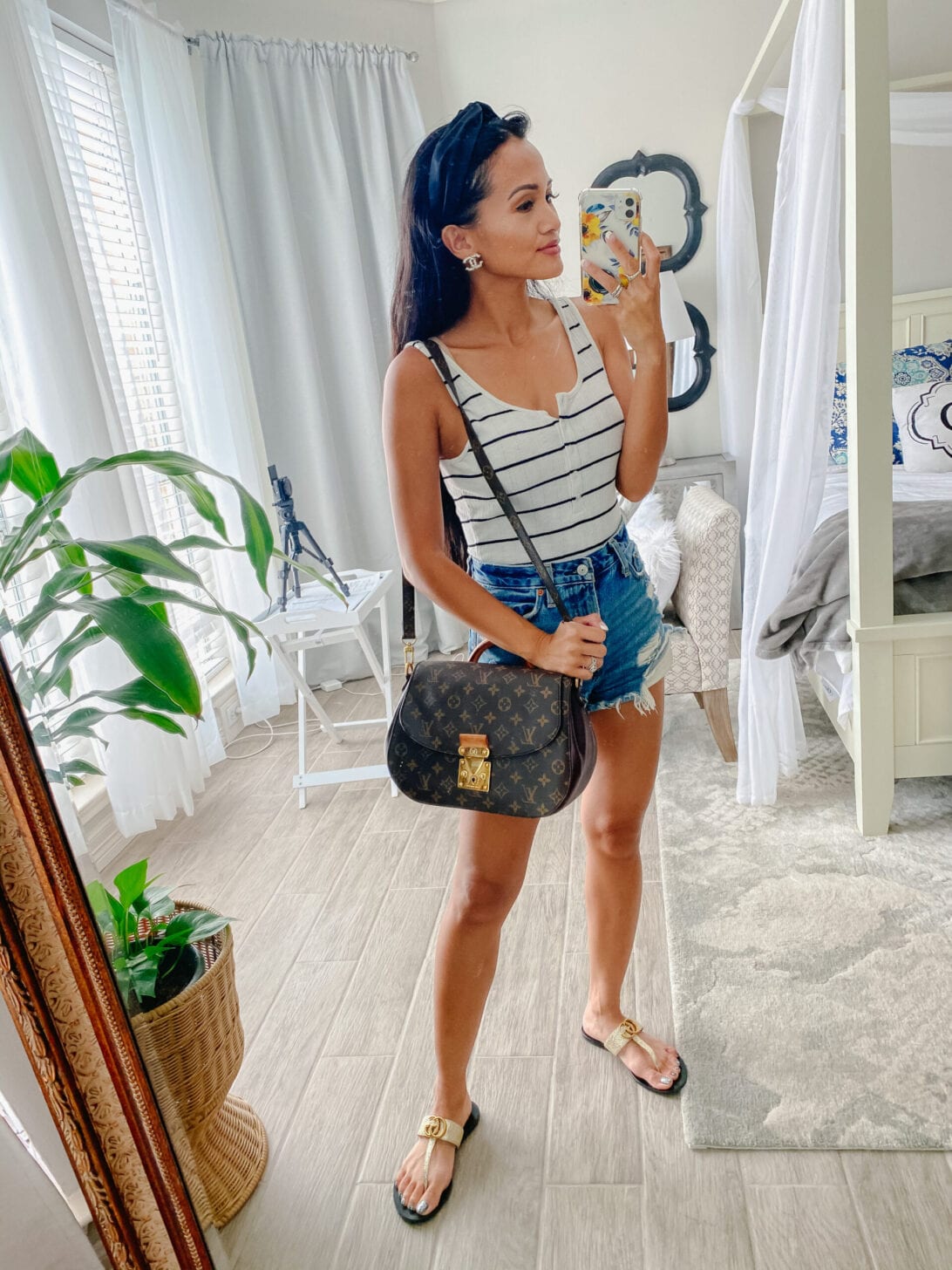 SHOP THIS LOOK:

This bag is a great everyday bag and has room for all of my essentials. The classic Louis Vuitton monogram style will never go out of stye. Overall I am glad I purchased this bag because it is everything I could ask for in an everyday Louis Vuitton luxury bag. It is a limited style bag so unfortunately there aren't many for sale in the resale market. However you can check out this site here for some that are available! I hope you enjoyed this review of my Louis Vuitton Eden MM bag. For more reviews check out my Youtube channel! Thanks for stopping by!
P.S. Subscribe for weekly newsletters so you never miss a single post!