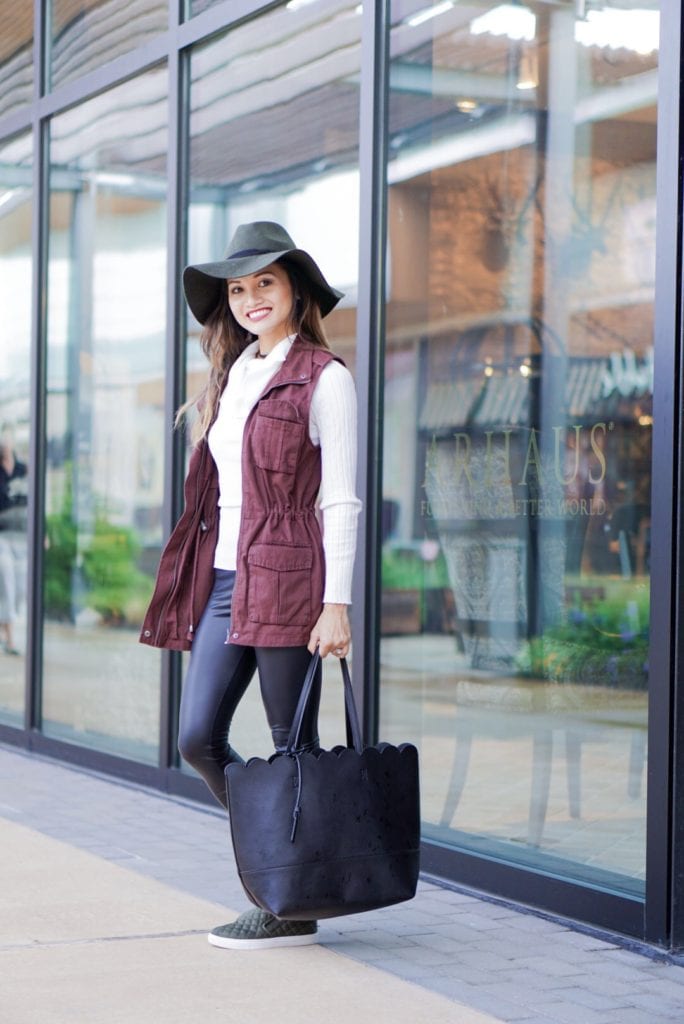 shoes| tote| leggings| vest (similar)| top| hat
Hey guys I wanted to talk about something a little more serious and maybe a little less fun, but I think with this time of year, it is a very important matter that will affect all of us. I love being able to use this blog to help people, as well as to bring forth to light issues that are dear to me.  So let's get political…
With the elections less than a month away, and with so many people undecided this election year I want to stress the importance of your vote. First of all are you registered to vote? In Texas you have till Oct. 11th to register. That is less than 6 days away! Without registering you cannot vote. If you want to register online you can, but you still have to mail in your signed form. Here is the link to register. I know people in Texas think we are always going to vote one way and that our vote won't matter, well that is where you are wrong. Elections are not just won by electorial votes but by the popular vote as well. So yes your vote does count. Anything is possible, for whatever party you support, but don't sit back on this election and not vote because you don't support any of the candidates running. Ask yourself this, will you regret the outcome if you do not vote? I know I will. At least if the outcome is not what I hoped for, I know I did all I could as a law-abiding citizen and voted.
Now if you want to know who I will vote for… well you will just have to follow me on Snapchat to see.
But back to what you were probably here to see and that is one of my go to casual outfits for fall.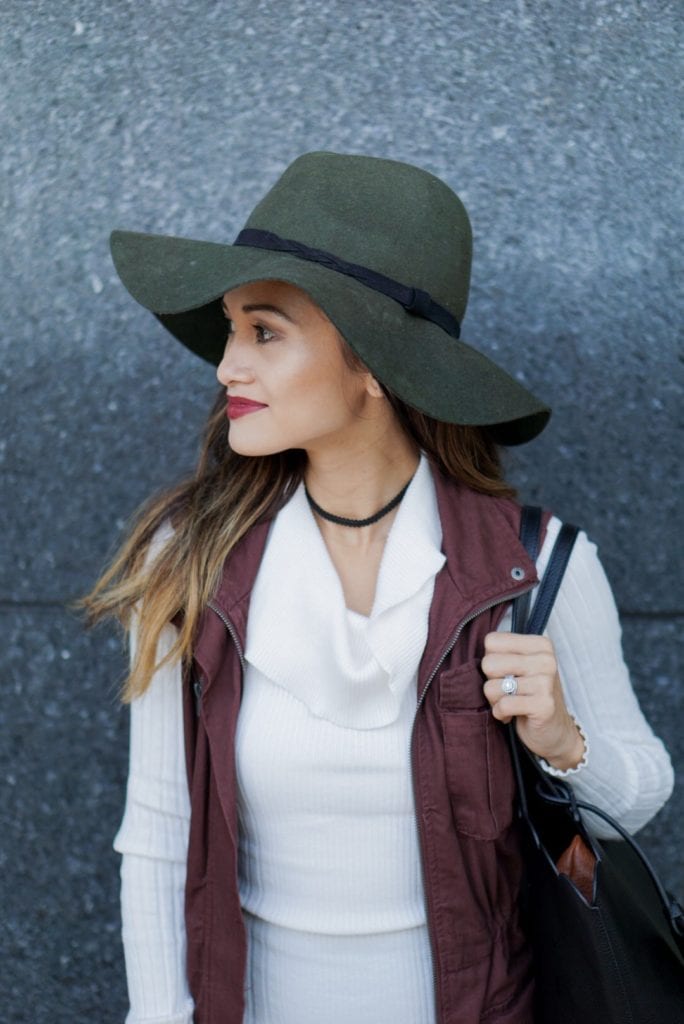 This is the perfect outfit the mom on the go. I love how casual and chic it is for running around with your kiddo or meeting up friends for brunch.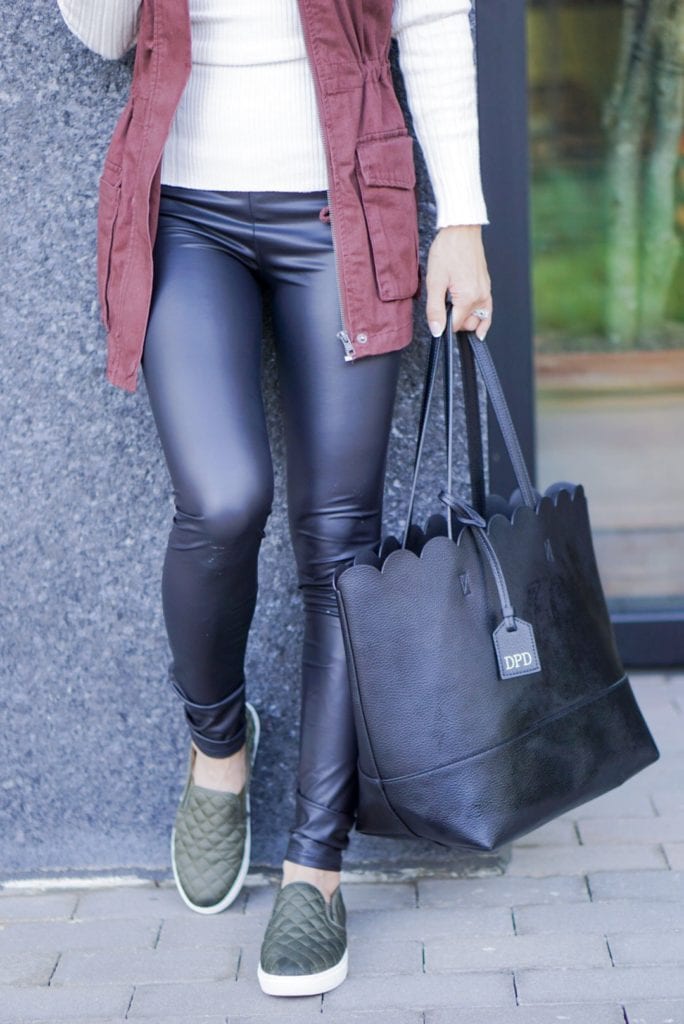 My Steve Madden quilted slip ons are my go to slip on shoe for fall. They are under $60 and can be found here. I love this tote bag, because it is roomy enough to fit everything, including sip cups, wipes, and all the essentials for moms. I love the monogrammed detail from MarleyLilly. This scallop tote goes with everything. Check out how I styled it in this post here.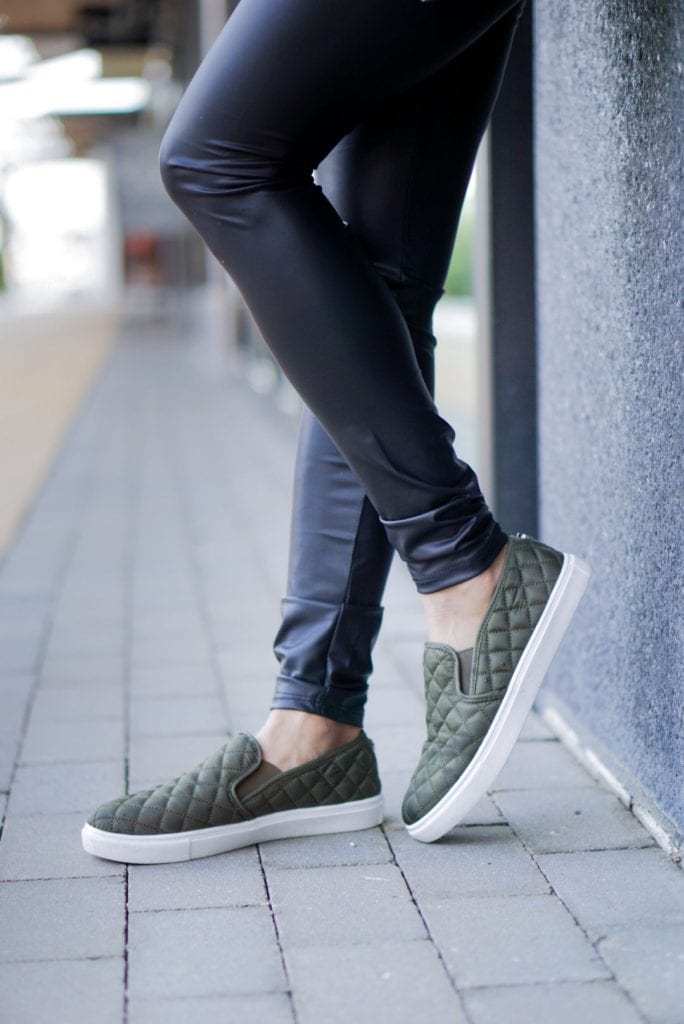 These faux leather leggings are on repeat from this post previous here. They are the most versatile leggings for fall and are on sale for under $10! Trust me they will be on repeat this fall because they go with everything.
The vest is one of my favorite utility vest, and I wear it with almost anything. Unfortunately this vest is not online and can only be found in stores at Buckle.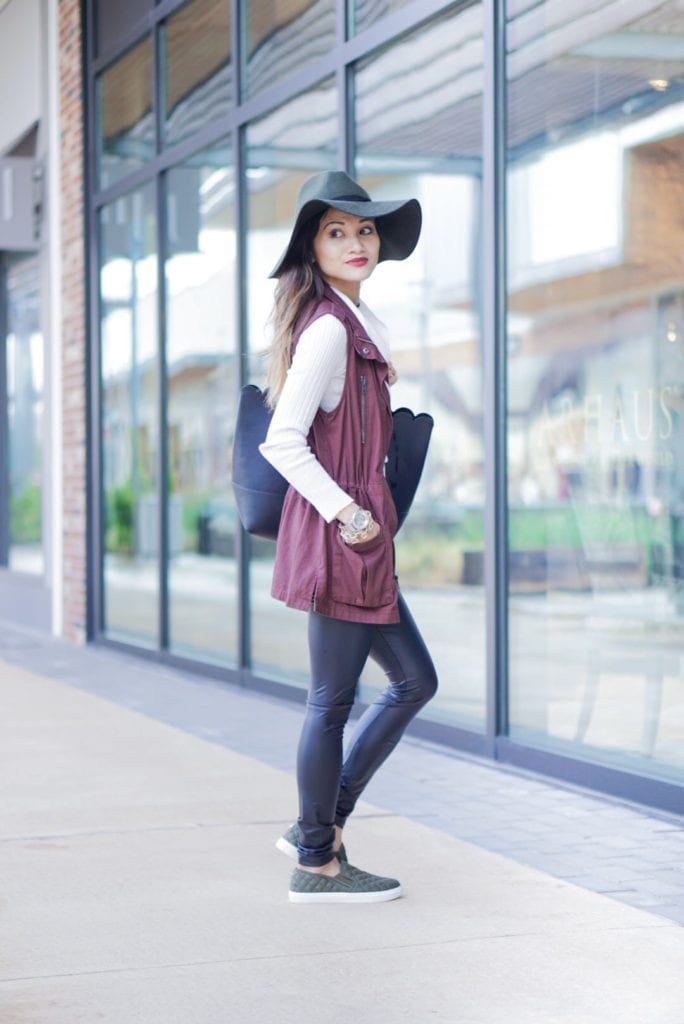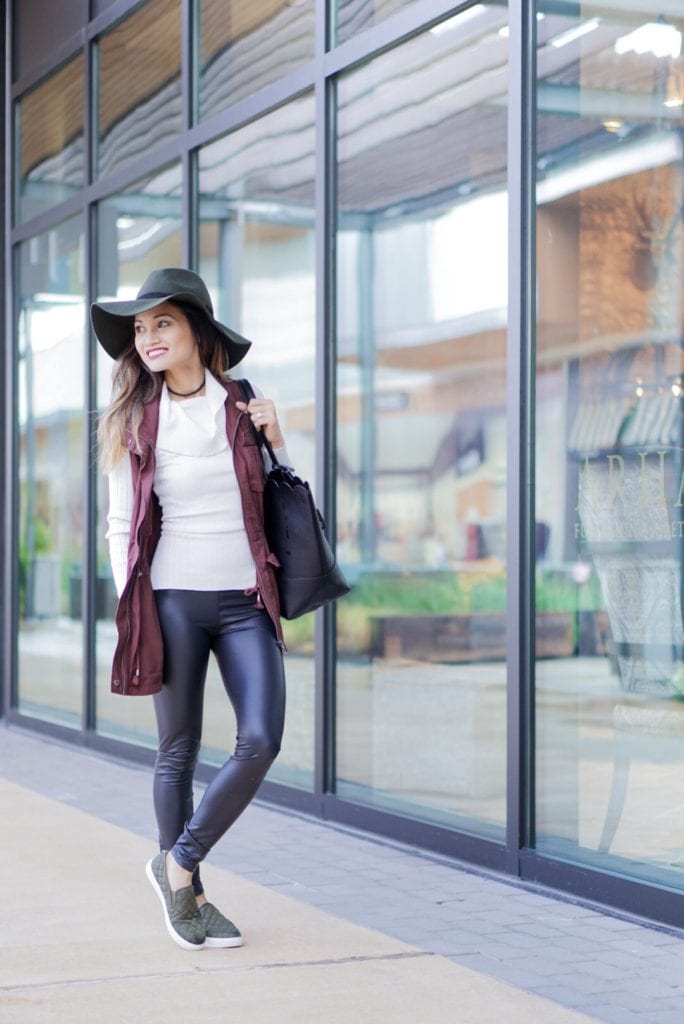 SIGN UP FOR LIKETOKNOW.IT TO SHOP THIS LOOK:

I hope you enjoyed this look! And don't forget to register to vote! If you are undecided on who to vote for follow me on Snapchat and I hope I can help you make up your mind.  Thanks for following along!