FEATURED ON THIS POST:

Hey everyone,
Hope you had a great weekend! Today I'm so excited to finally share my travel guide to our quick layover to Windsor, England. It was a quick little day trip but so worth it if you have six hours to spare between flights. "Windsor is a historic market town and unparished area in the Royal Borough of Windsor and Maidenhead in Berkshire, England. It is widely known as the site of Windsor Castle, one of the official residences of the British Royal Family." We chose to go to Windsor instead of London because of how close of a drive it was to Heathrow  Airport. It is literally only 20 minutes away. We didn't have to worry about traffic or feeling rushed. Plus I feel like London is a city you would need multiple days to explore. I personally wanted to visit the town Meghan Markle got married in! If you are looking to experience the beautiful countryside of England full of rich history and culture check out my travel guide for layover trip to Windsor, England.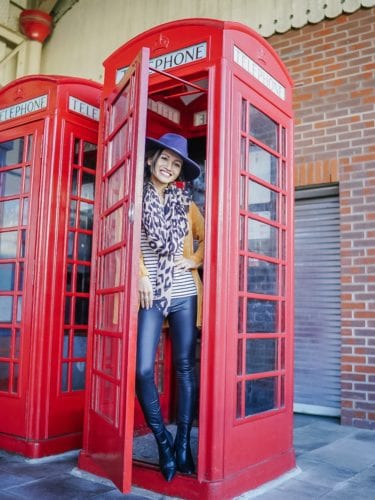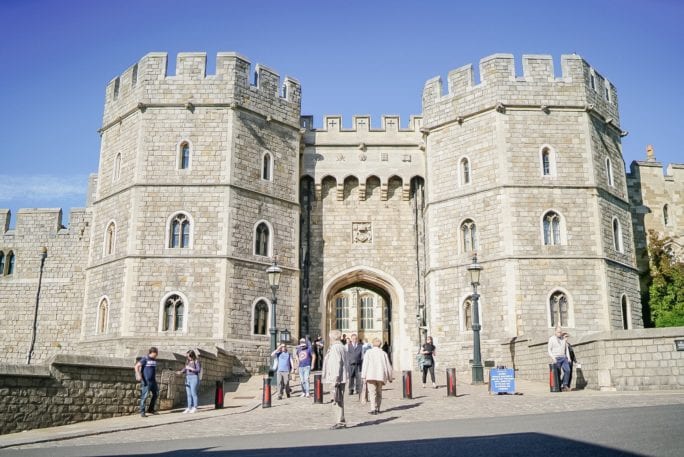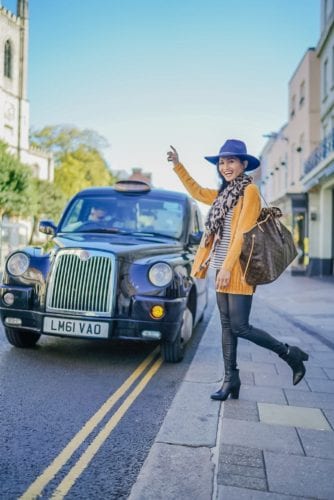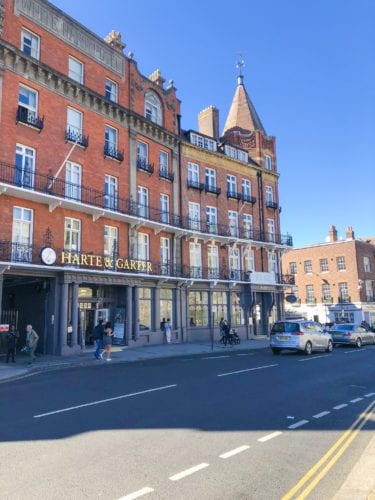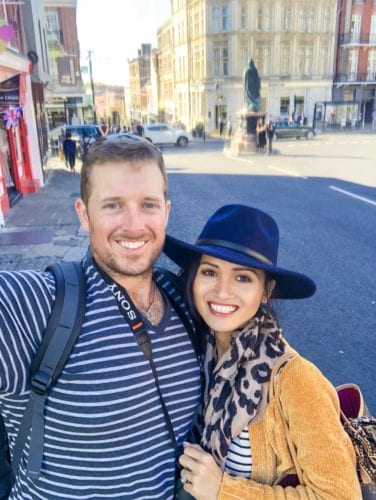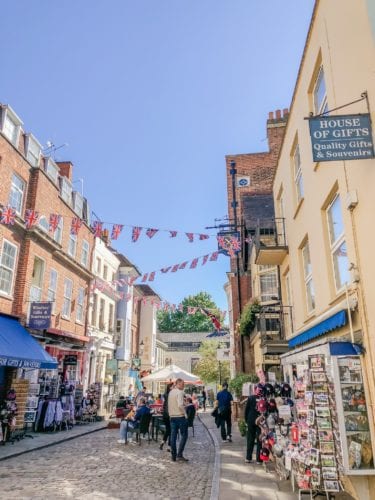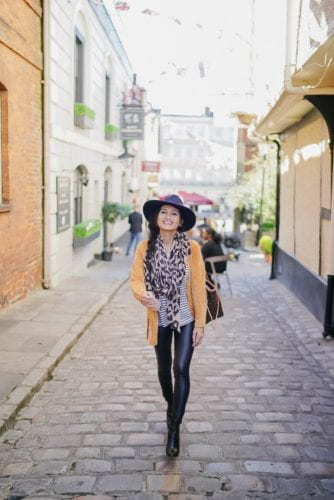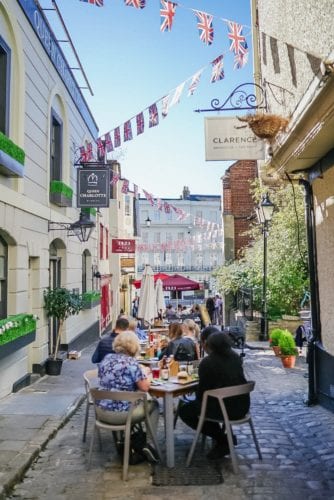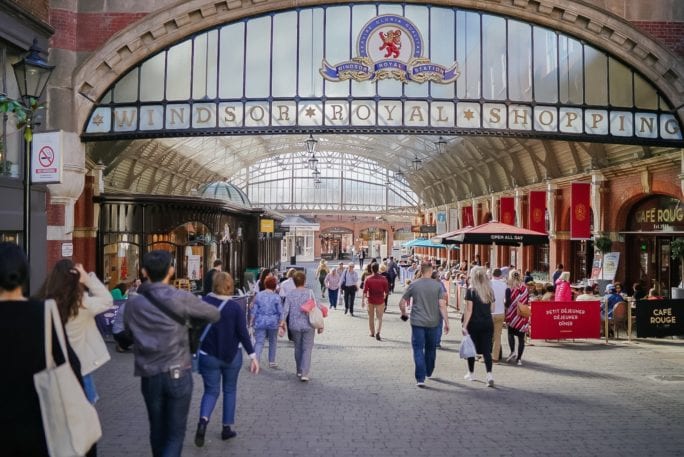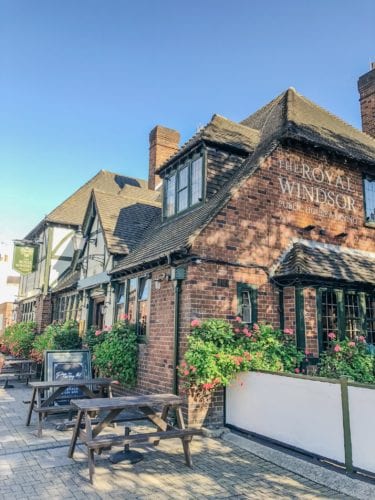 Travel Guide for a Layover Trip to Windsor
1. How to Get There
If you are flying to Heathrow International Airport you can easily call for a cab outside the airport or in our case we used an Uber. It will take you around 30 minutes to get through customs when you arrive. We arrived at noon so the lines were not long at all. We had our bag and one carry on spinner we took with us. The drive is less than 20 minutes and there wasn't any traffic when we went. The drive to Windsor is beautiful. It's everything the English countryside you imagine from reading books and watching movies.
Travel tip:
We wheeled around one carryon and was perfectly fine getting around everywhere we needed to go. You might be surprised to see other people do it to as it is a popular travel destination. The streets are cobbled so I highly recommend getting a durable carryon suitcase with 360 wheels like these or this one which we have. You can also check in your luggage at the airport however I've never done it, and I assume it would take more time to do so.
2. Where to eat
After our flight the first thing we wanted to do was get a nice hot meal, and for Josh one of his bucket list was to go to a real English pub. We actually happened on the Royal Windsor Pub, walking down the streets of Windsor looking for a different restaurant. Once we saw this place we knew we had to stop here. First of all everything about it is picturesque. From the charming old English cottage style exterior  with a view of the Windsor Castle from their back patio. To there lovely and quaint interior the makes you feel like you have been transported in one of Hugh Grant's romantic comedies. And I think the best part about it was the food. We tried one of their traditional meat pies and fish and chips and it was so delicious. My mouth is watering just thinking about it. The people were so friendly, they even let my husband behind the bar to see what it was like. He was in heaven. I can't say enough good things about this place other than you absolutely have to go. You will fall in love.
3. What to do
Honestly this town is so pedestrian friendly and picturesque you could walk everywhere and just take pictures all day. Which is literally what we did during our time here. We were just enamored by it all. But there is more to do in Windsor, one of the biggest is touring Windsor Castle! We walked around it but did not take the official tour as it didn't fit in our time frame. But that is definitely something I would love to do next time. There is also tons of shopping. We went to the Windsor Royal Station where we not only found shopping but a red telephone booth next to the train station. This outdoor shopping is a great place to walk around, eat, and explore. It also has a Harry Potter vibe to it for any fans out there.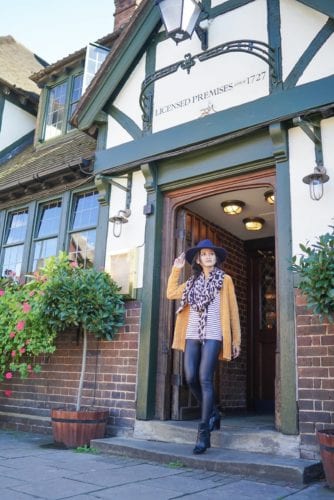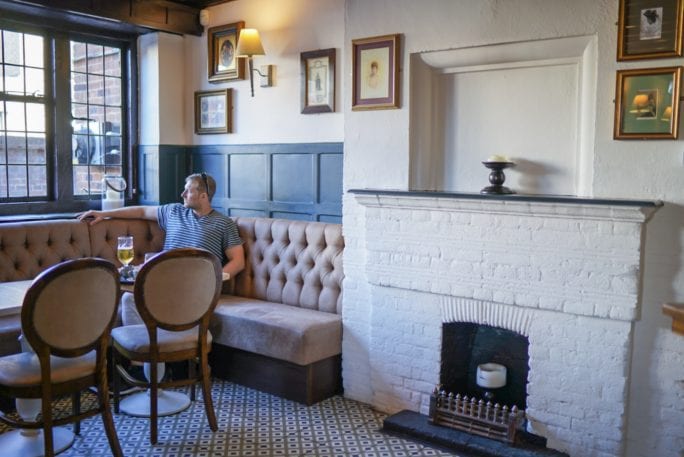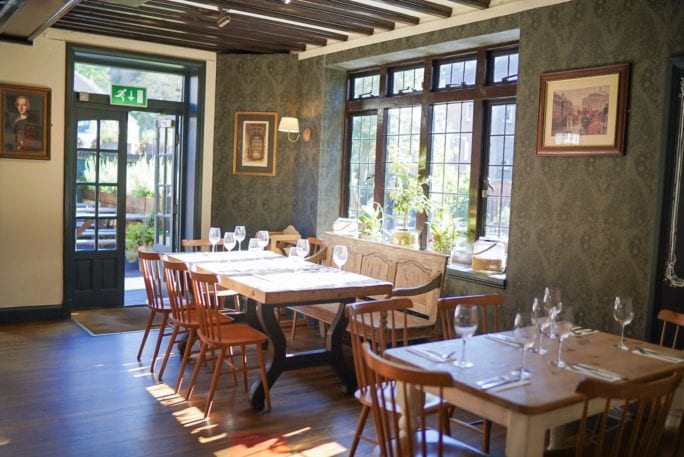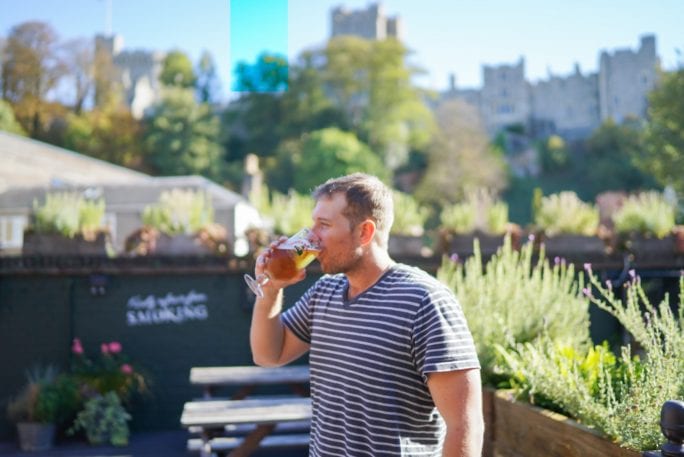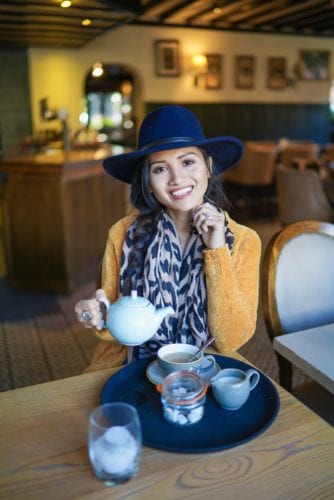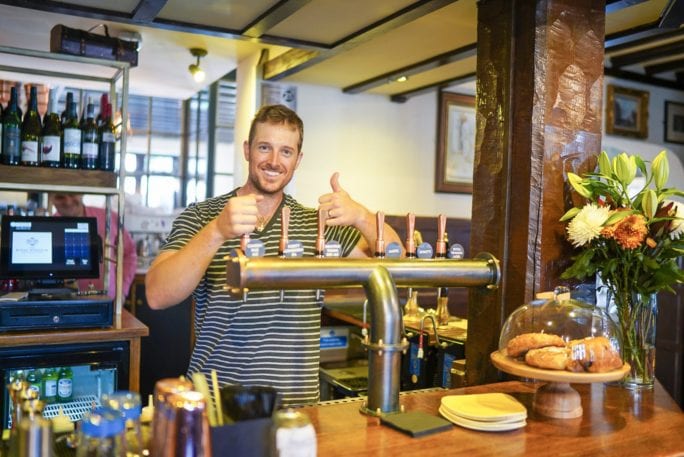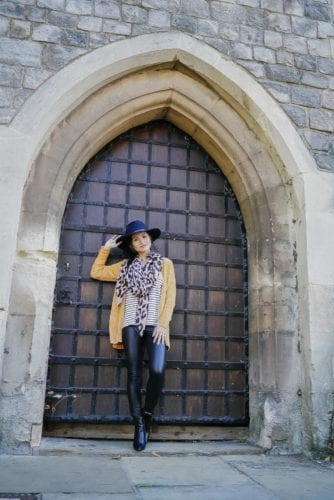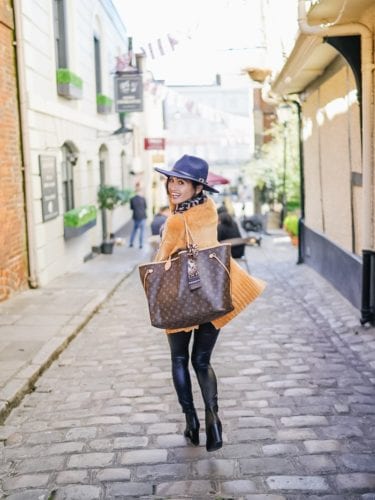 SHOP THIS POST:

Windsor is such a lovely and charming town. The people are friendly, with the most scenic views of England's countryside. Honestly I wish we had more time to spend in that town. I can now see why so many writers escaped to the countryside to get inspiration. It's a romantic novelist dream come true. I hope you enjoyed my travel guide for layover trip to Windsor, England. Thanks for stopping by!
P.S. Subscribe for weekly newsletters so you never miss a single post!