I can't believe it. I am finally done! My home office is officially complete after a year of putting it together. I think the biggest thing for me was making sure to keep true to my own unique style by incorporating pieces that have personal meaning so it inspires me. I love all the bright colors, pops of gold and yellow, and all my inspirational wall art. My office is where I spend most of my time creating, writing, and brain storming for my blog. It is also multi functional as a dressing room, with a vanity desk separate from my working desk, so I have space and room to play around with my make up, as well as make YouTube videos. It is the one place in the house that the boys are not allowed in. It's my Girl Cave. I have to give a special shout out to my wonderful husband who helped make my vision came to life. Half of these pieces were either constructed, painted or put together by him. So I hope you enjoyed this home office tour, I've linked as much as I can from my office below.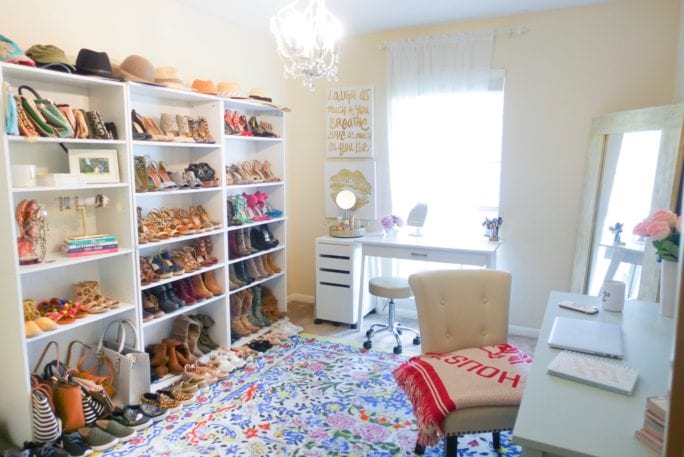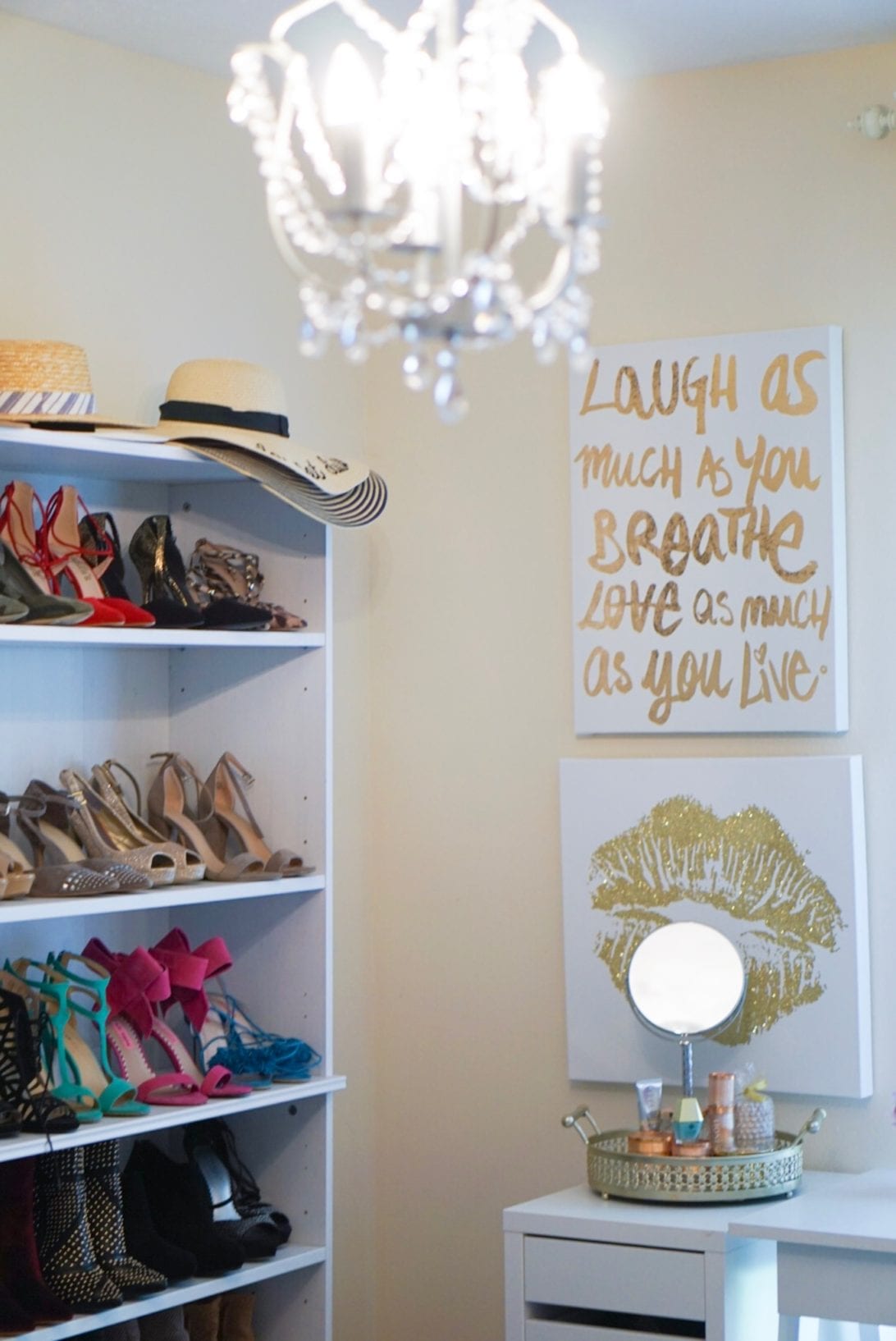 Love these adorable gold canvas wall art from Hayneedle!
Laugh Love Canvas Wall Art| Simple Kiss Canvas Wall Art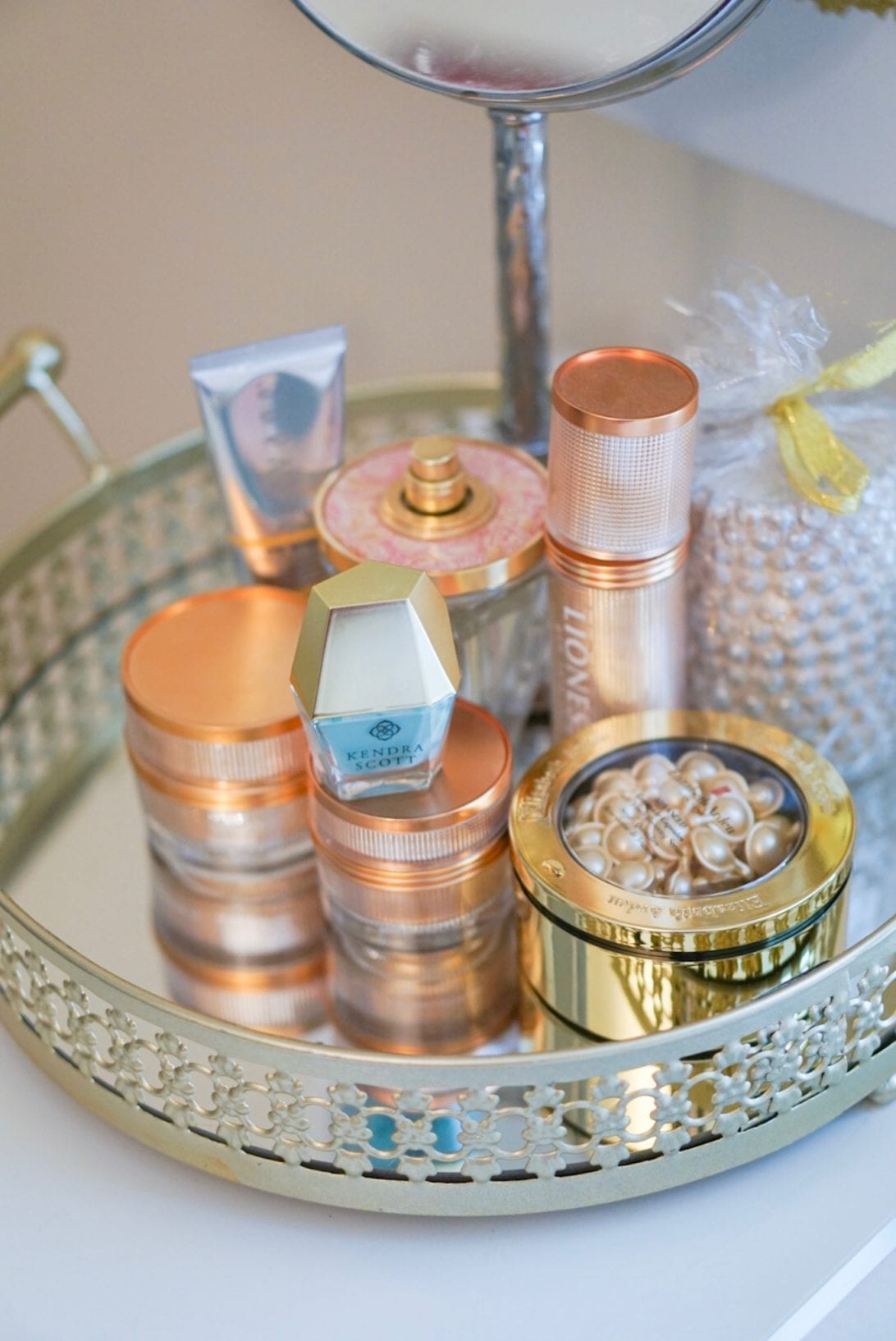 This mirror tray is one of my favorite display piece. I've linked some of my favorites below. I received the light up vanity mirror as a gift but I am linking some similar styles too.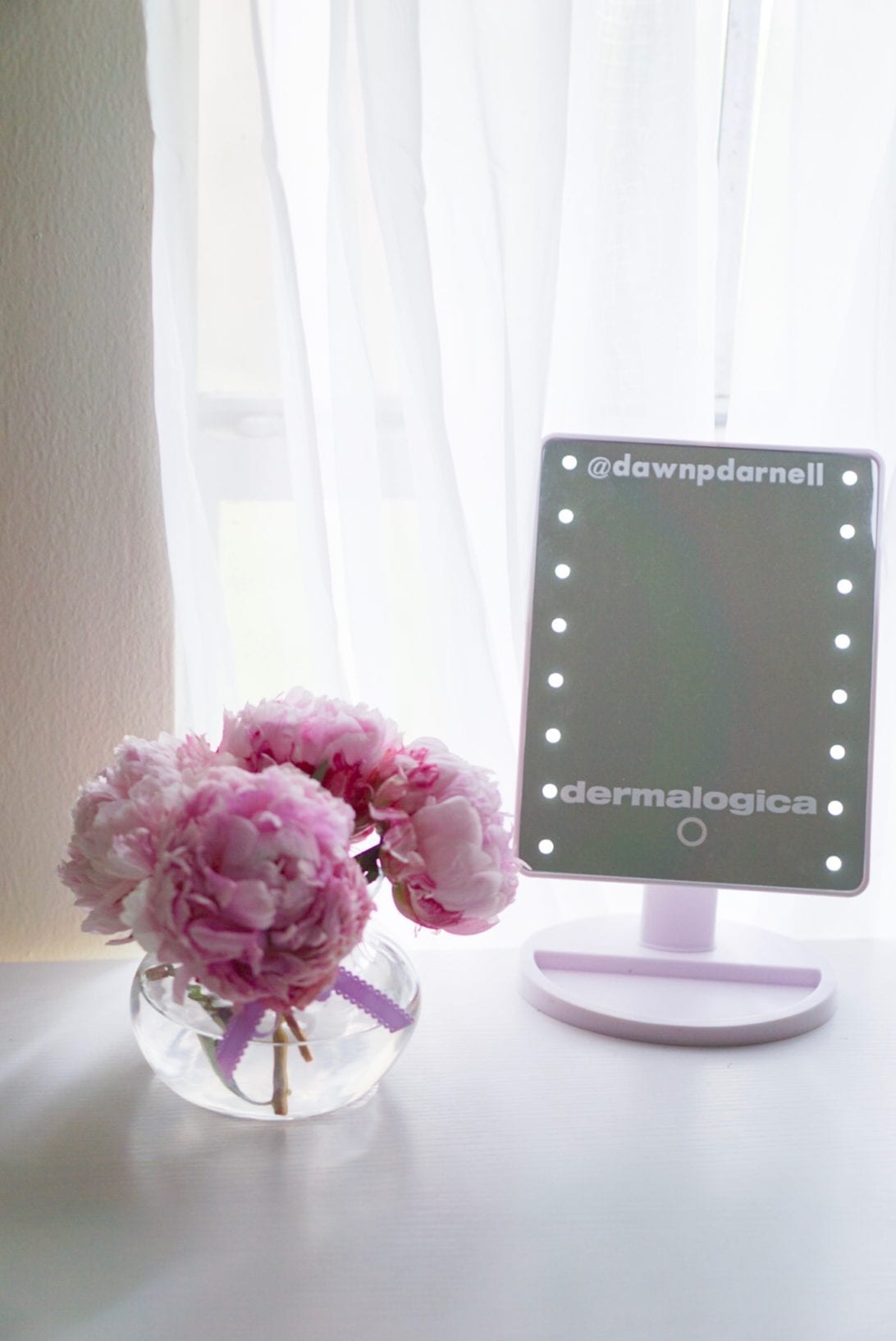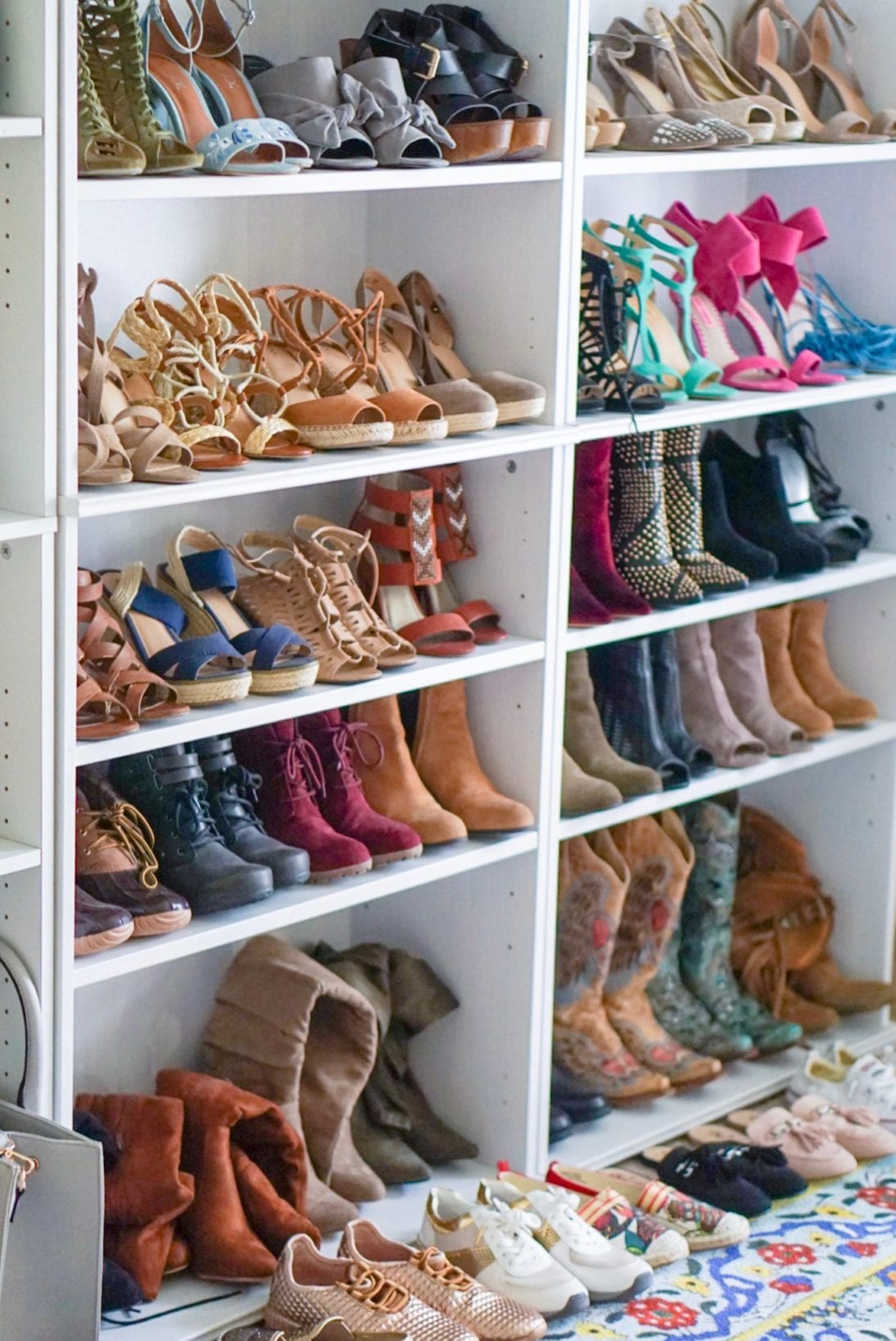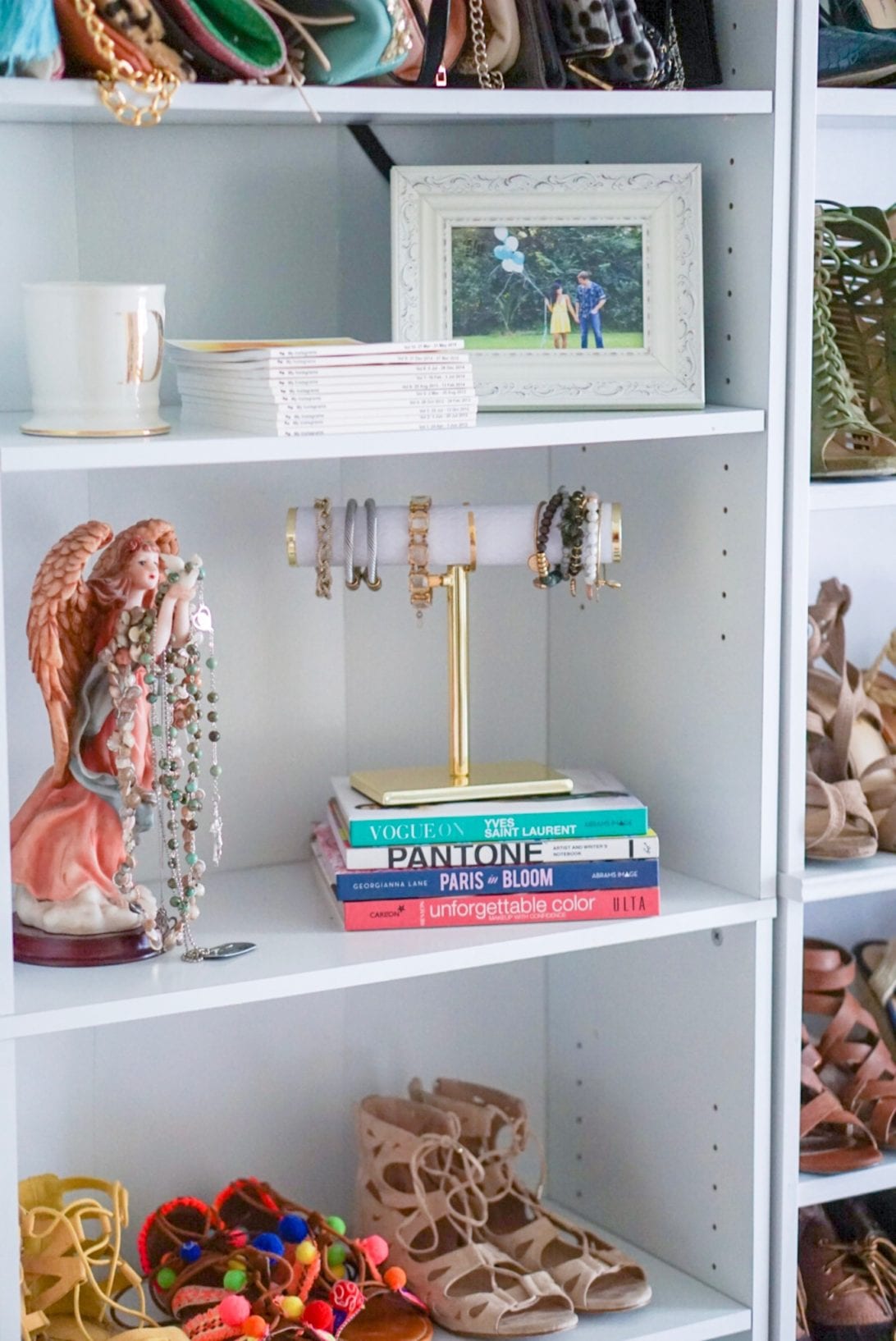 Some of my favorite pieces are some of my most sentimental like this angel figurine my mom gave me when I moved out to college, and my diploma which I graduated cum laude with honors!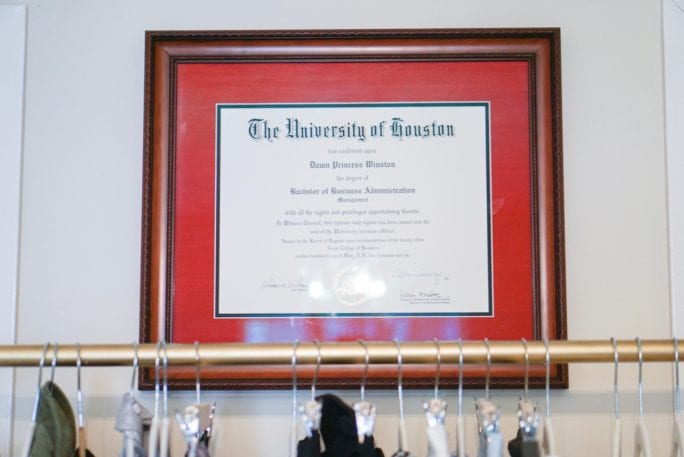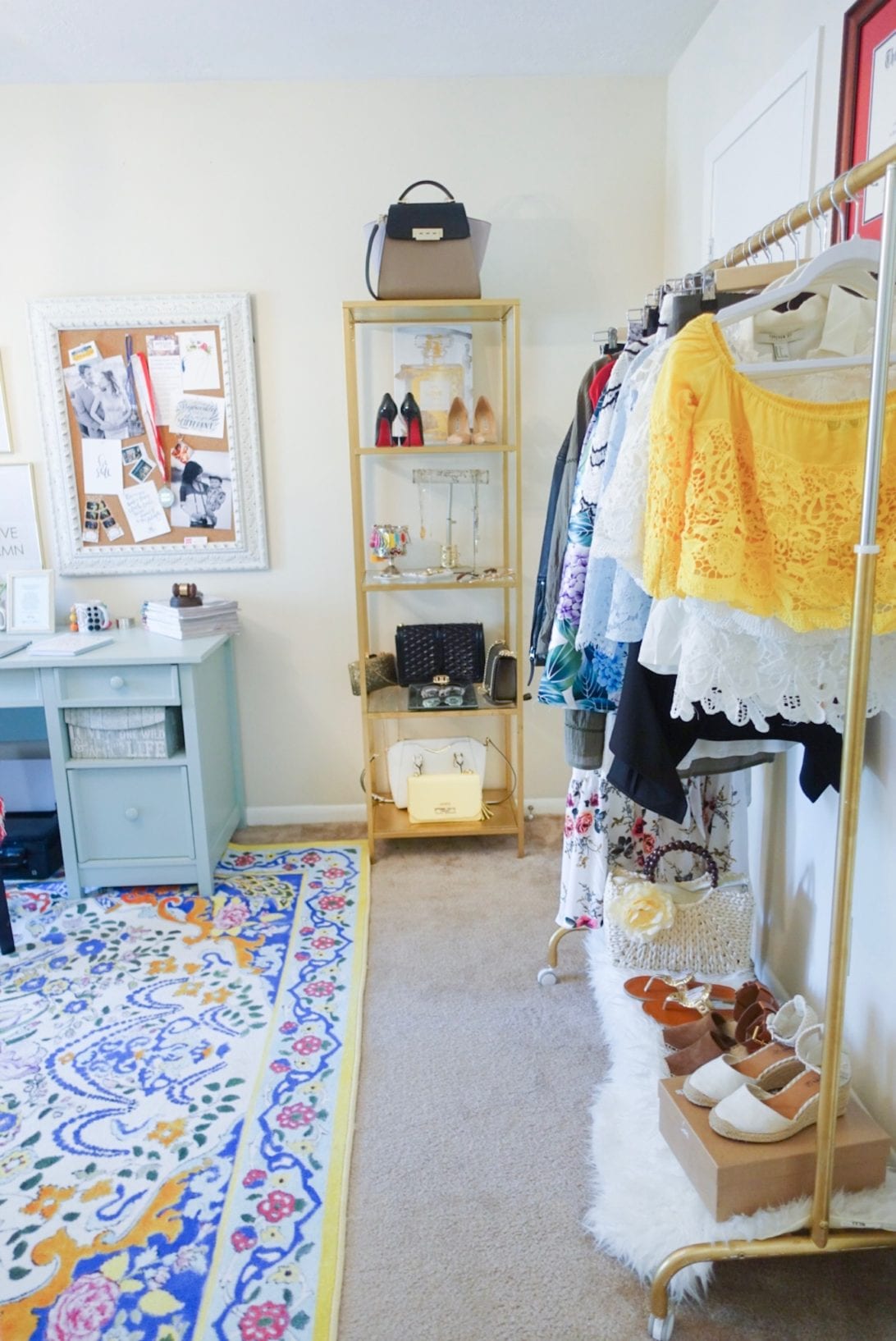 The glass display shelf and the adjustable garment rack were spray painted gold by my hubby to match the rest of the gold accent decor in my office.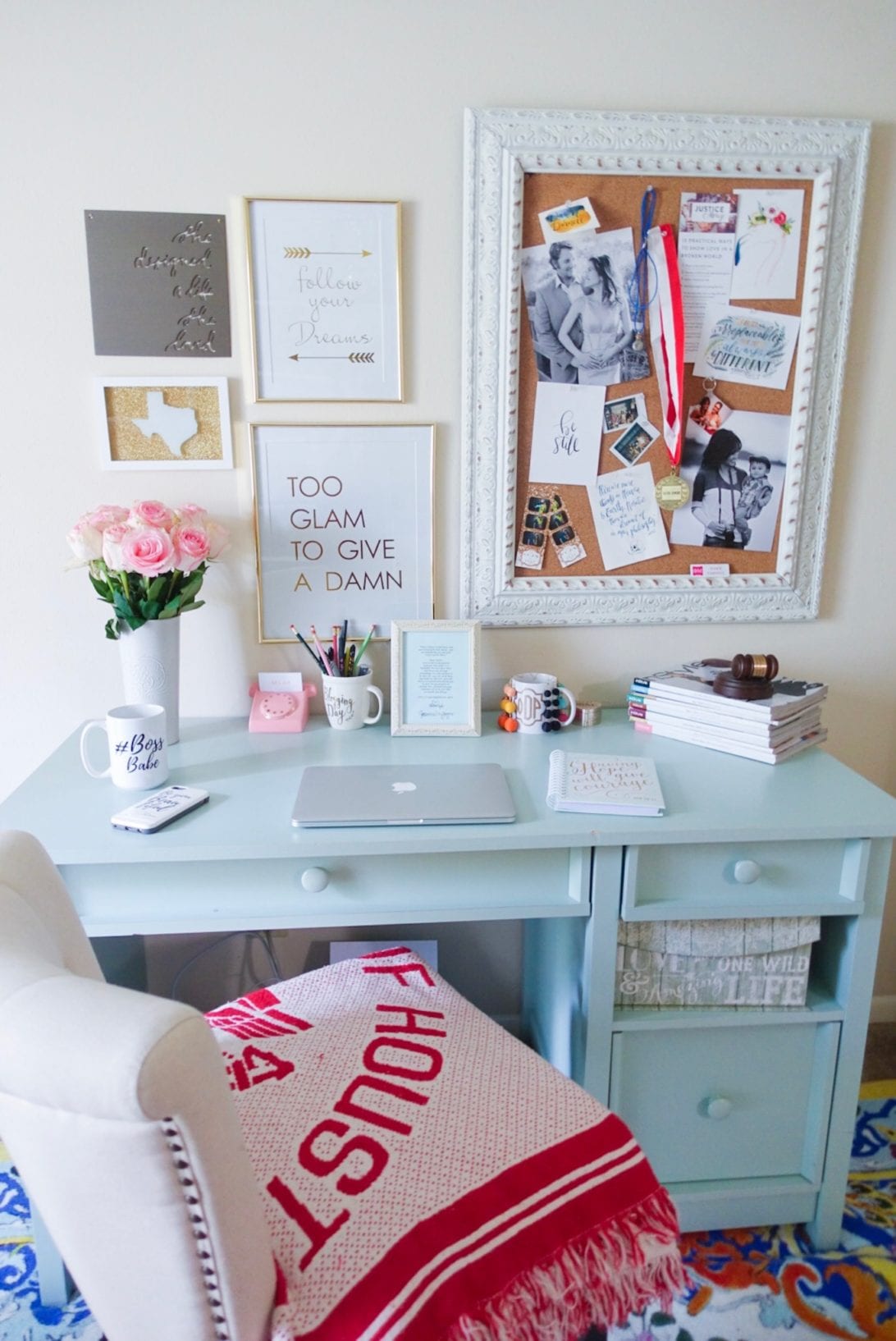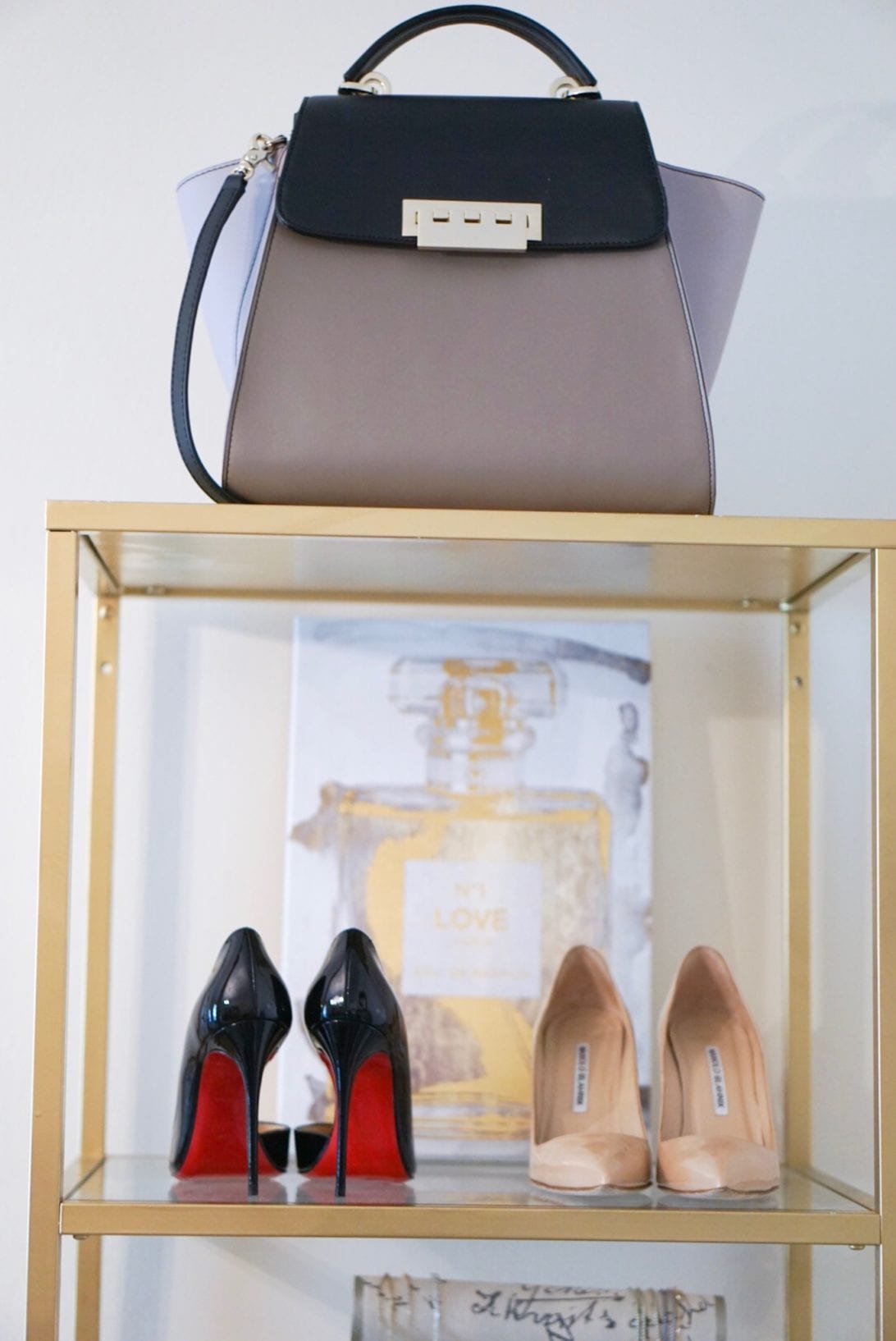 SHOP BAGS & ACCESSORIES: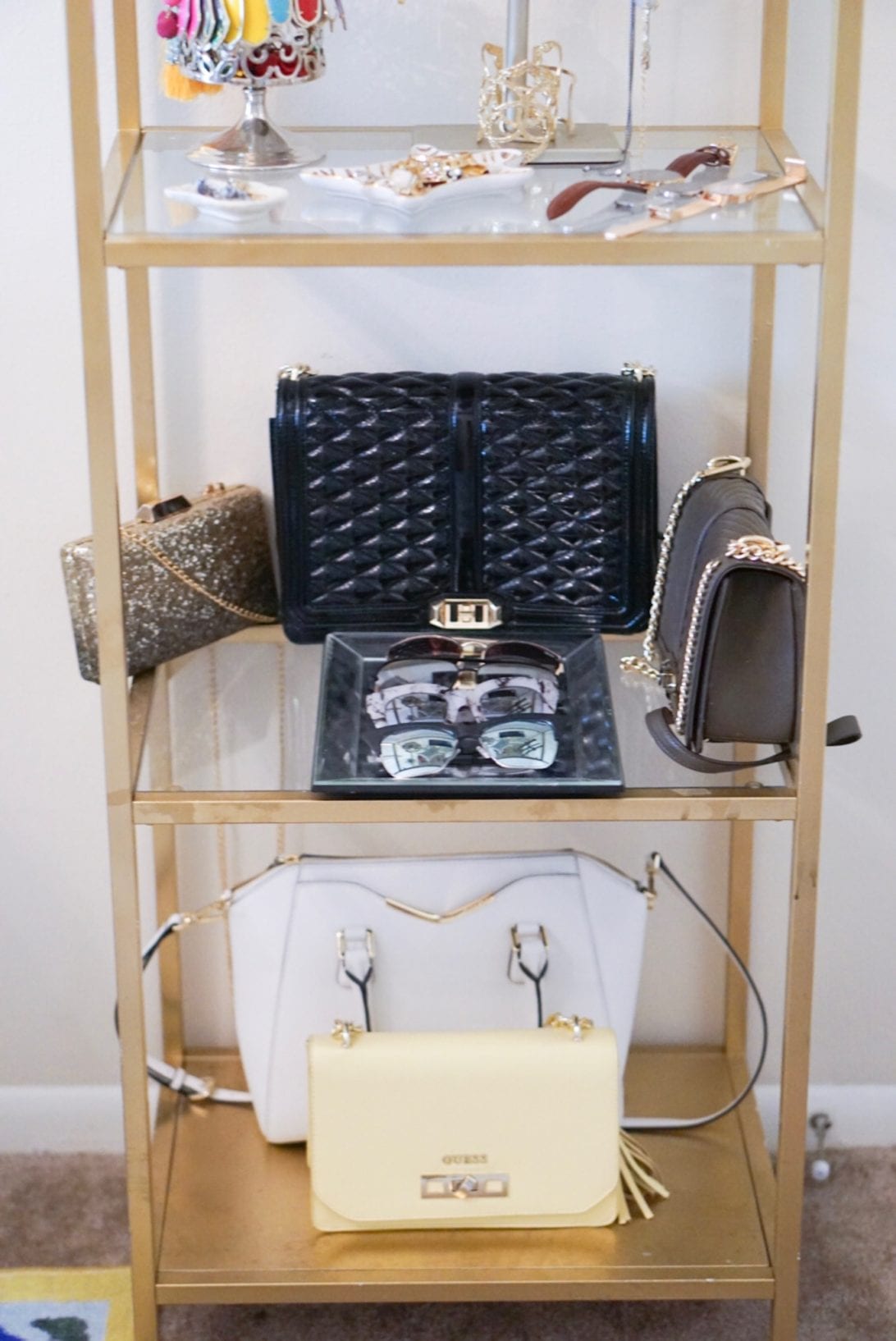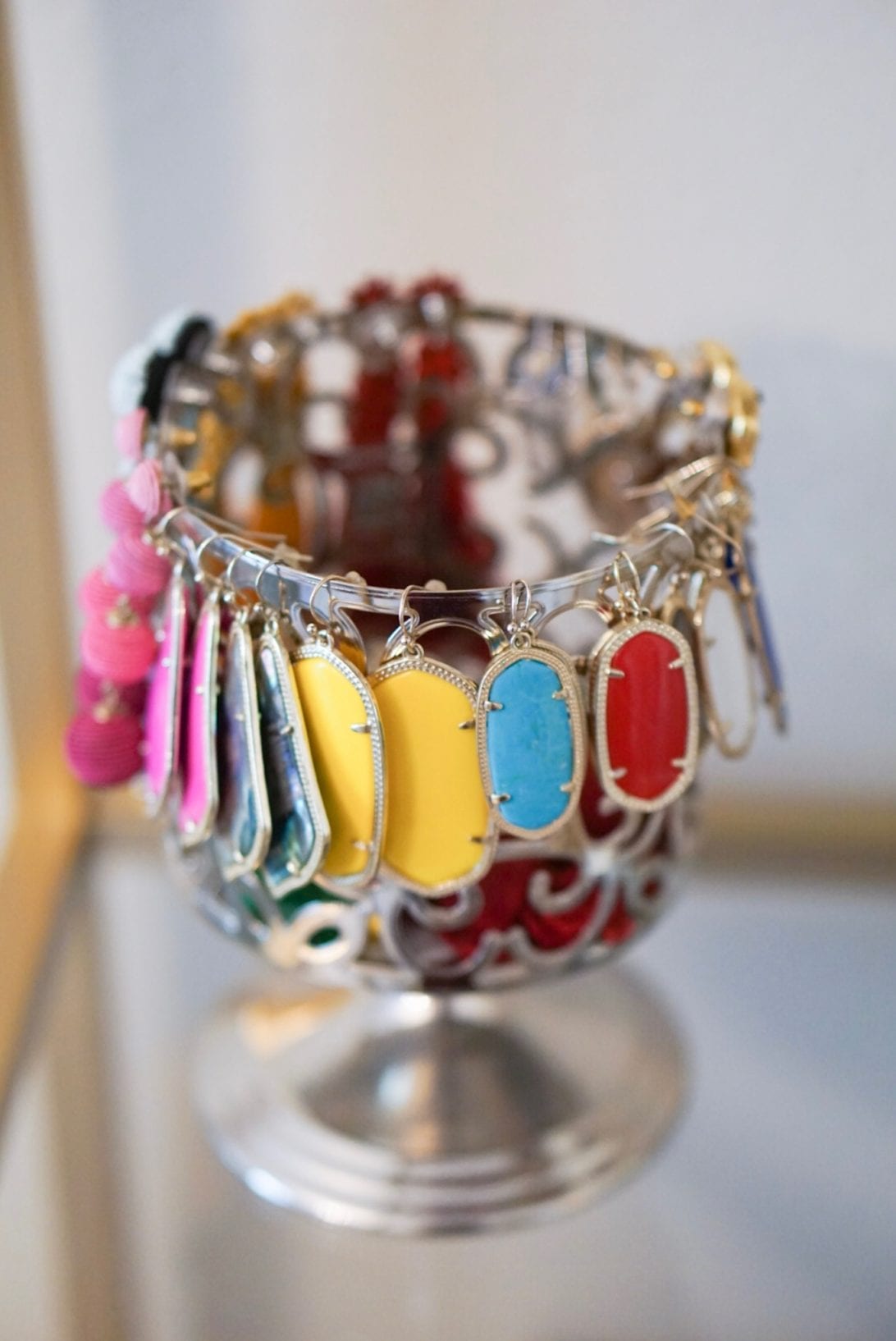 Can you tell I have a slight obsession with Kendra Scott? I love their accessories! You can never have too many Kendra Scott earrings.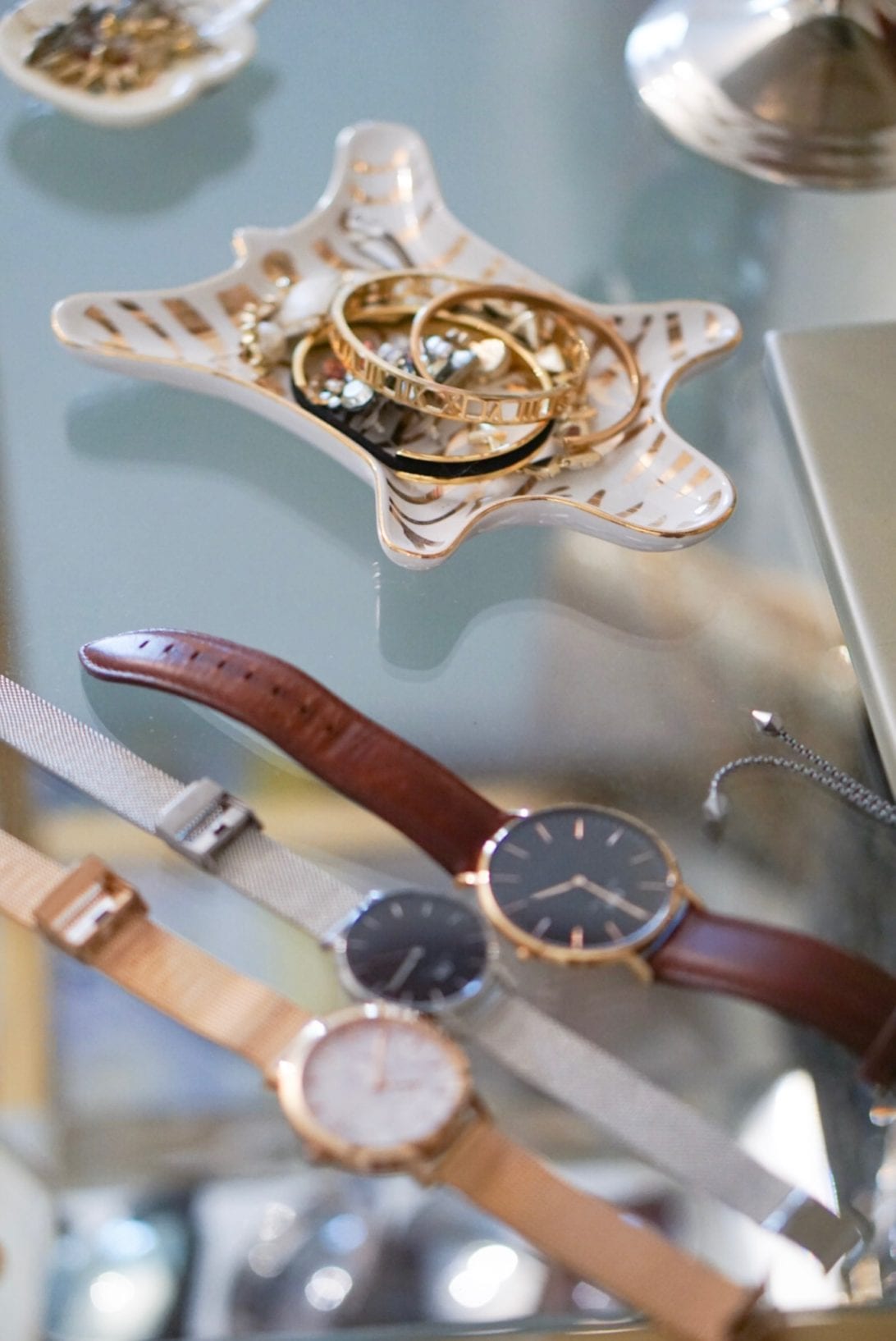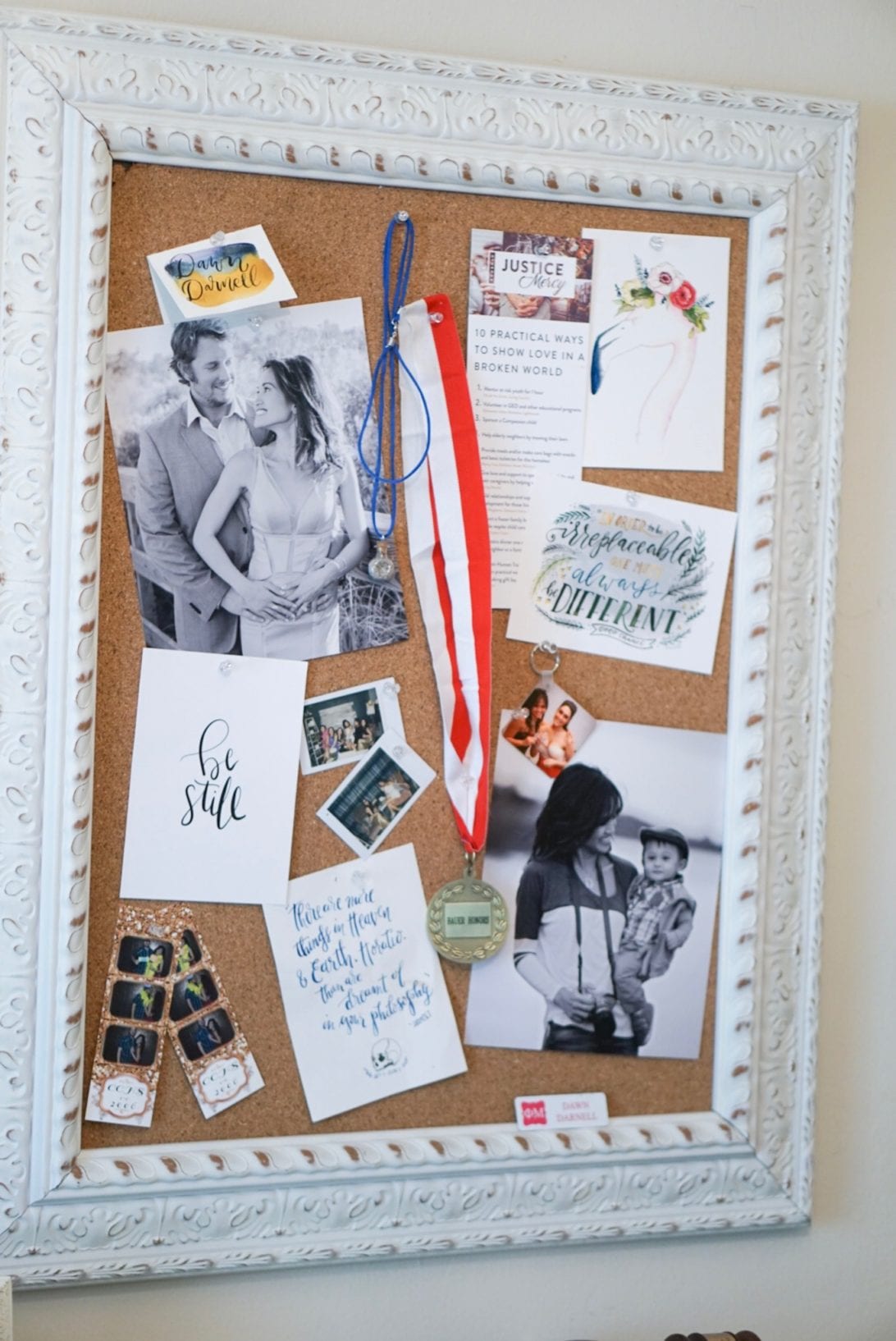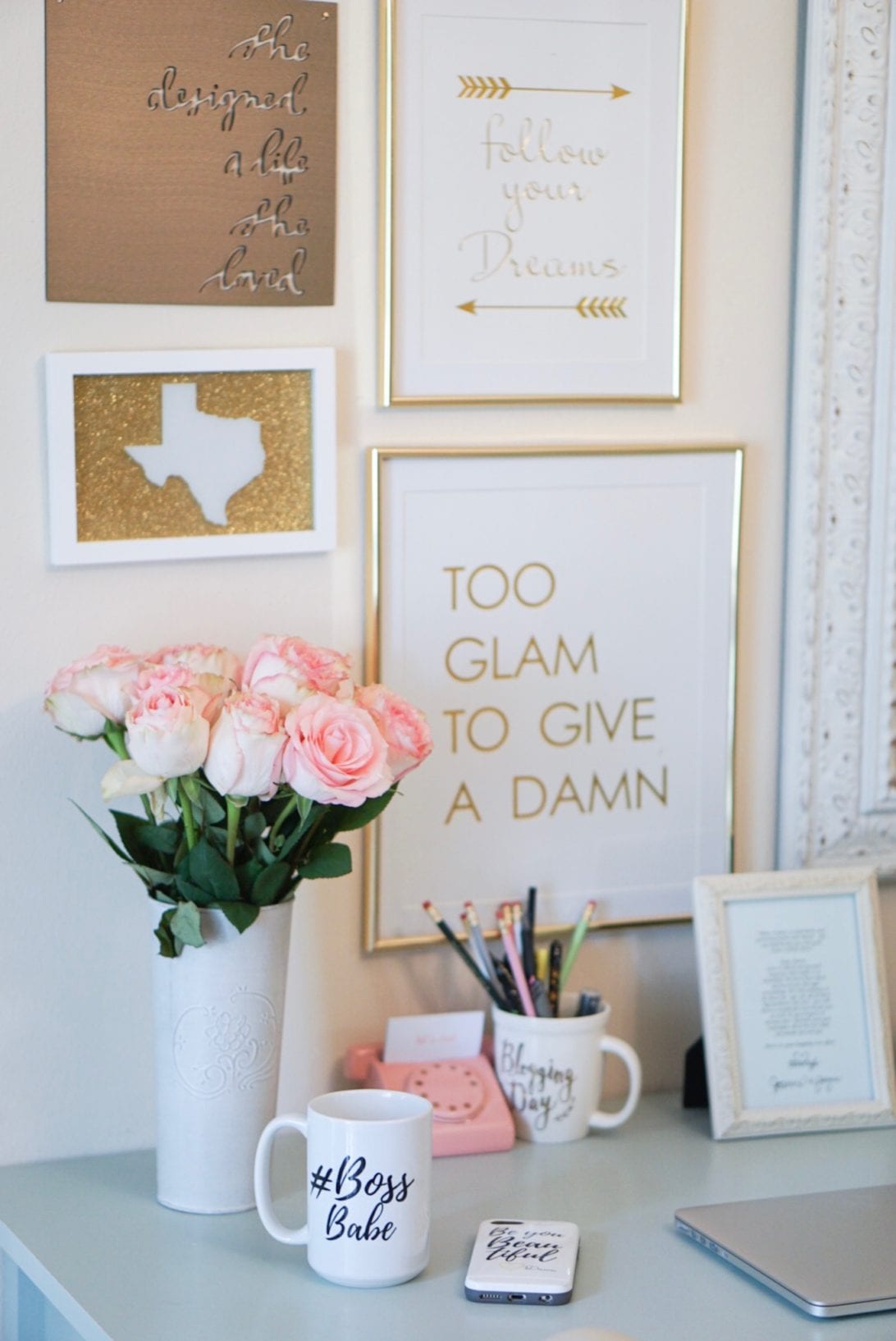 For more details about the desk decor in my home office tour, check this post here. Love this mini chandelier for my office.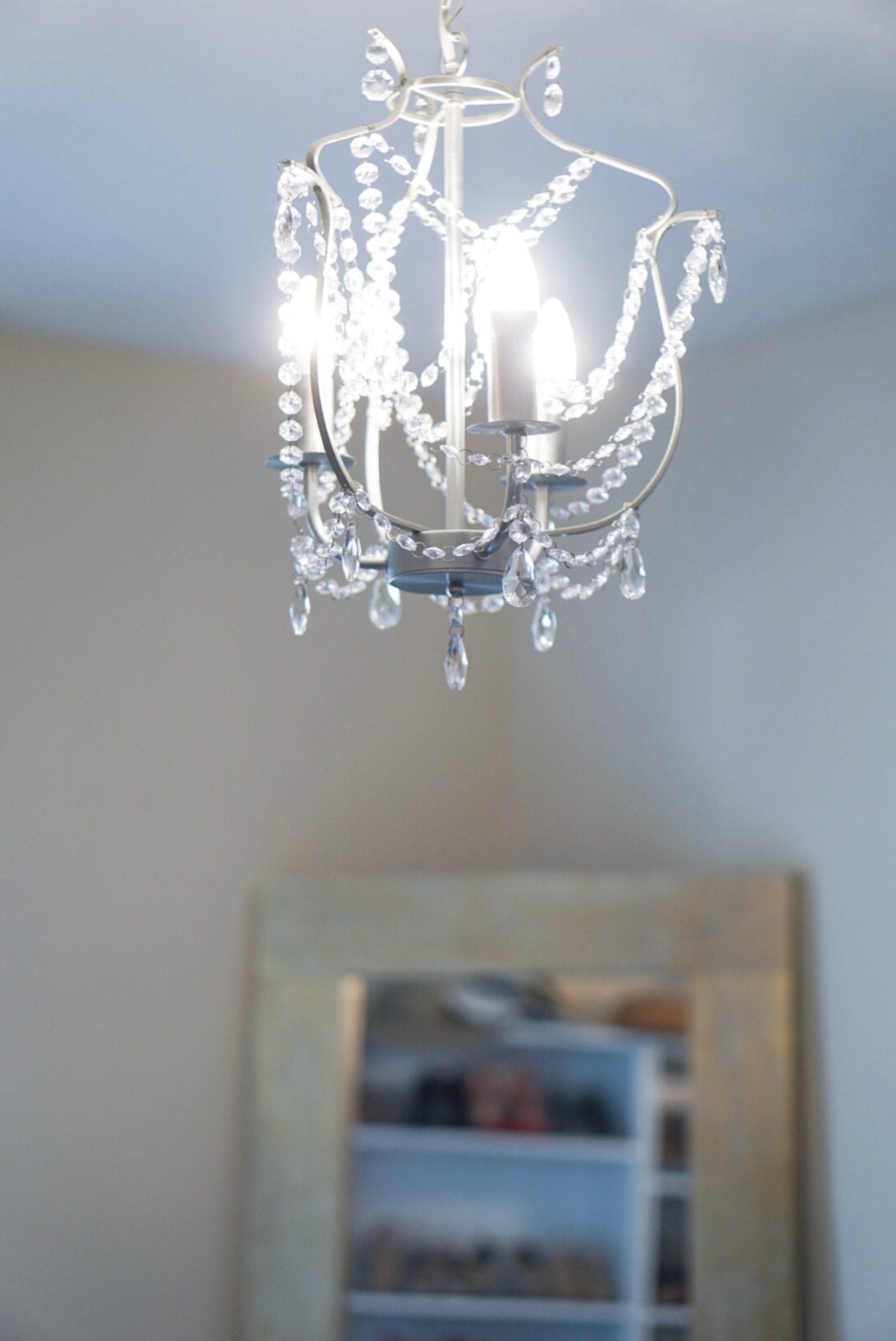 My hubby built this solid wood gold mirror as a gift for me. This gorgeous rug is probably my favorite thing about my office. I can't get over the color and the design. Thank you RugUSA for this gorgeous rug!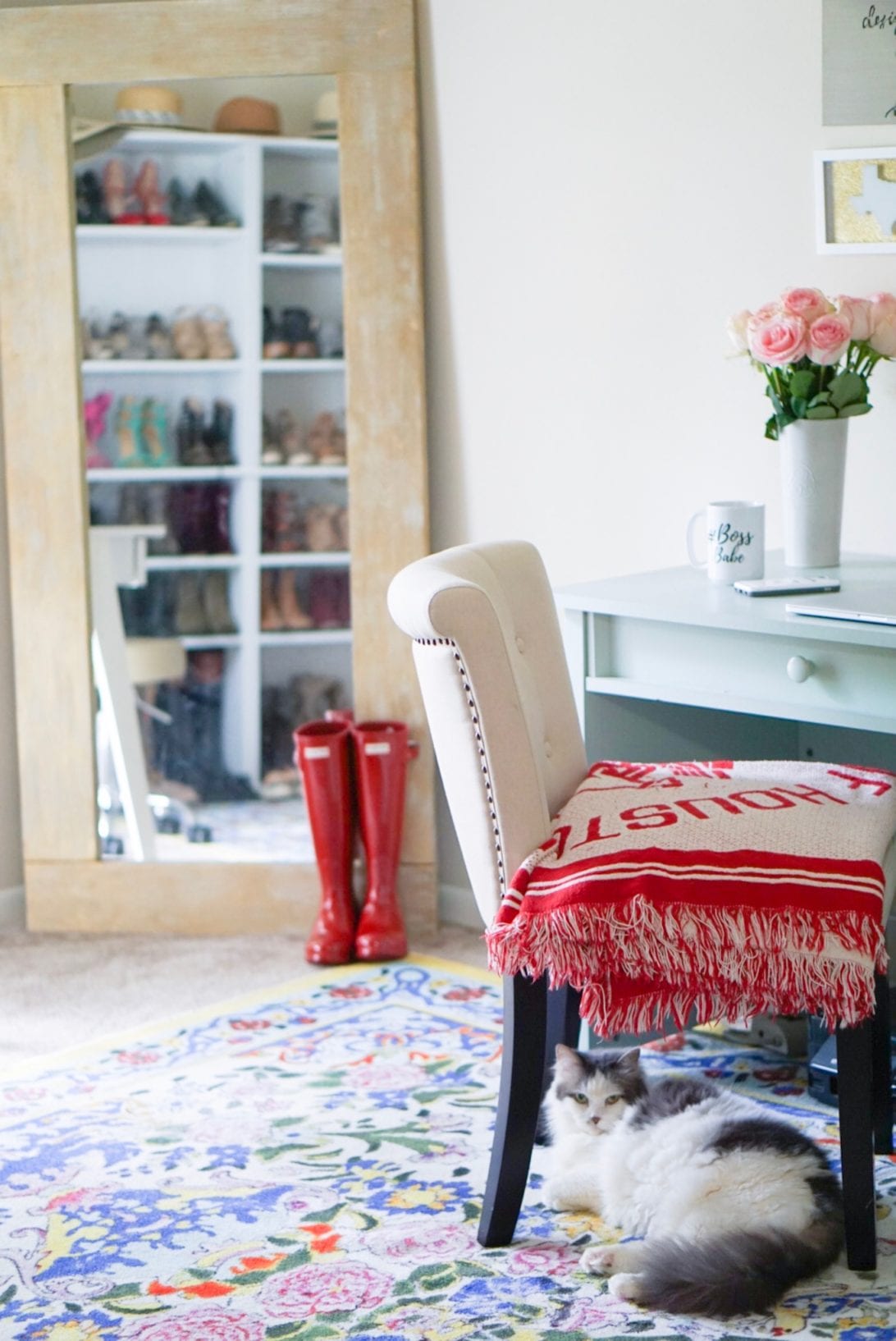 SHOP MY HOME OFFICE TOUR:







I hope you enjoyed my home office tour. If you have any questions comment below! And if you love the video make sure to subscribe to my channel. Have a great day everyone!
P.S. Subscribe for weekly newsletters so you never miss a single post!