FEATURED ON THIS POST:

Hi friends,
Hope you are doing well! We just got back from our family trip in Colorado and had the best time getting away and spending time in the mountains at Josh's Uncle's family ranch. It was truly magical, and we got to play in the snow. But we are back in time to celebrate Josh's 33rd birthday! So today I am sharing this fun holiday shoot we did with this gorgeous green velvet dress and of course a little dedication the the special birthday boy.

Look at Jayden trolling me on the stairs, but honestly I think he pulled off this stair pose better than I did, especially with that cute smirk. I love his little bow tie and suspenders I got him for under $20. My green velvet dress is the perfect glam dress for New Years or even for a wedding, or night out. Plus it's under $70. I also linked a one shoulder version below.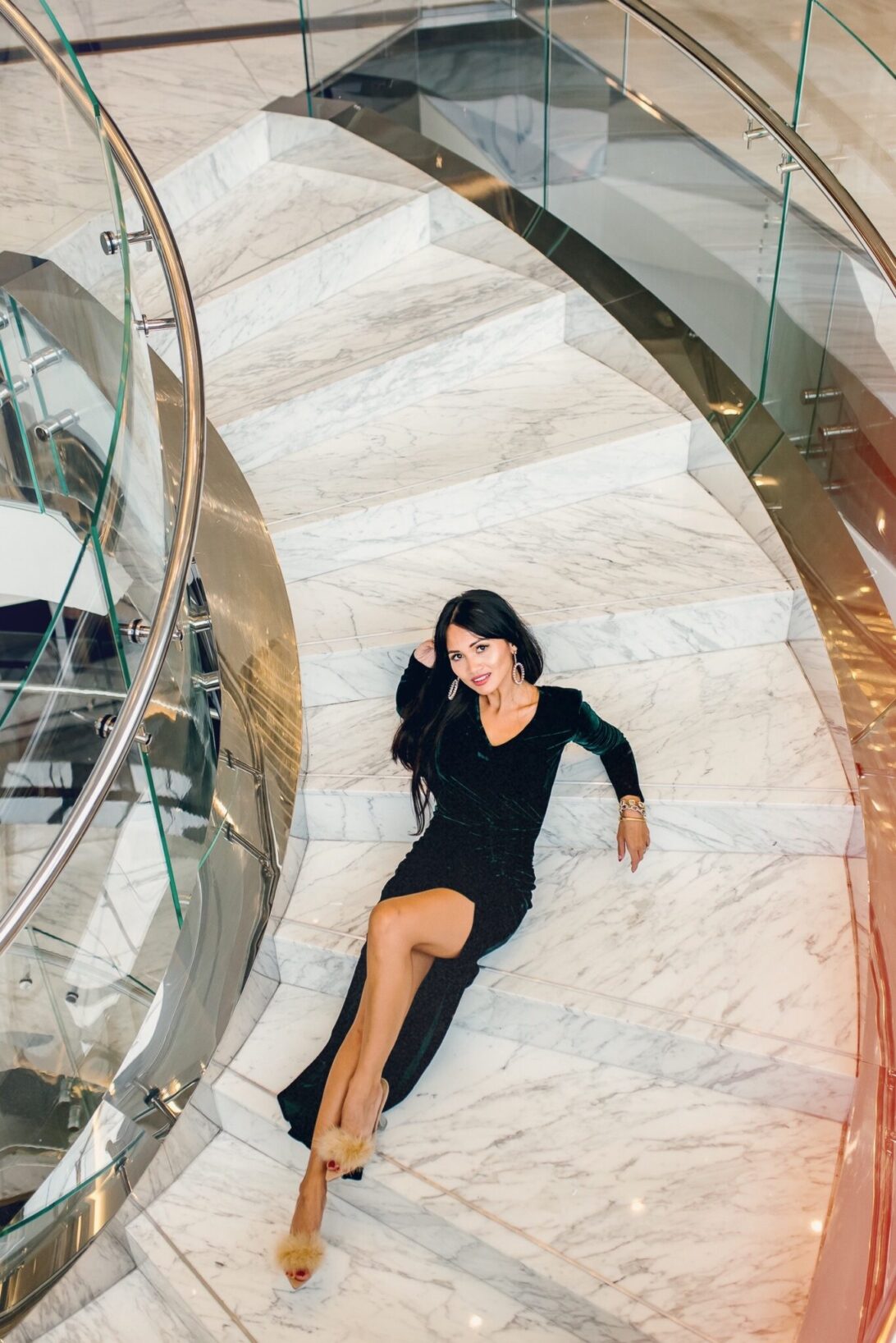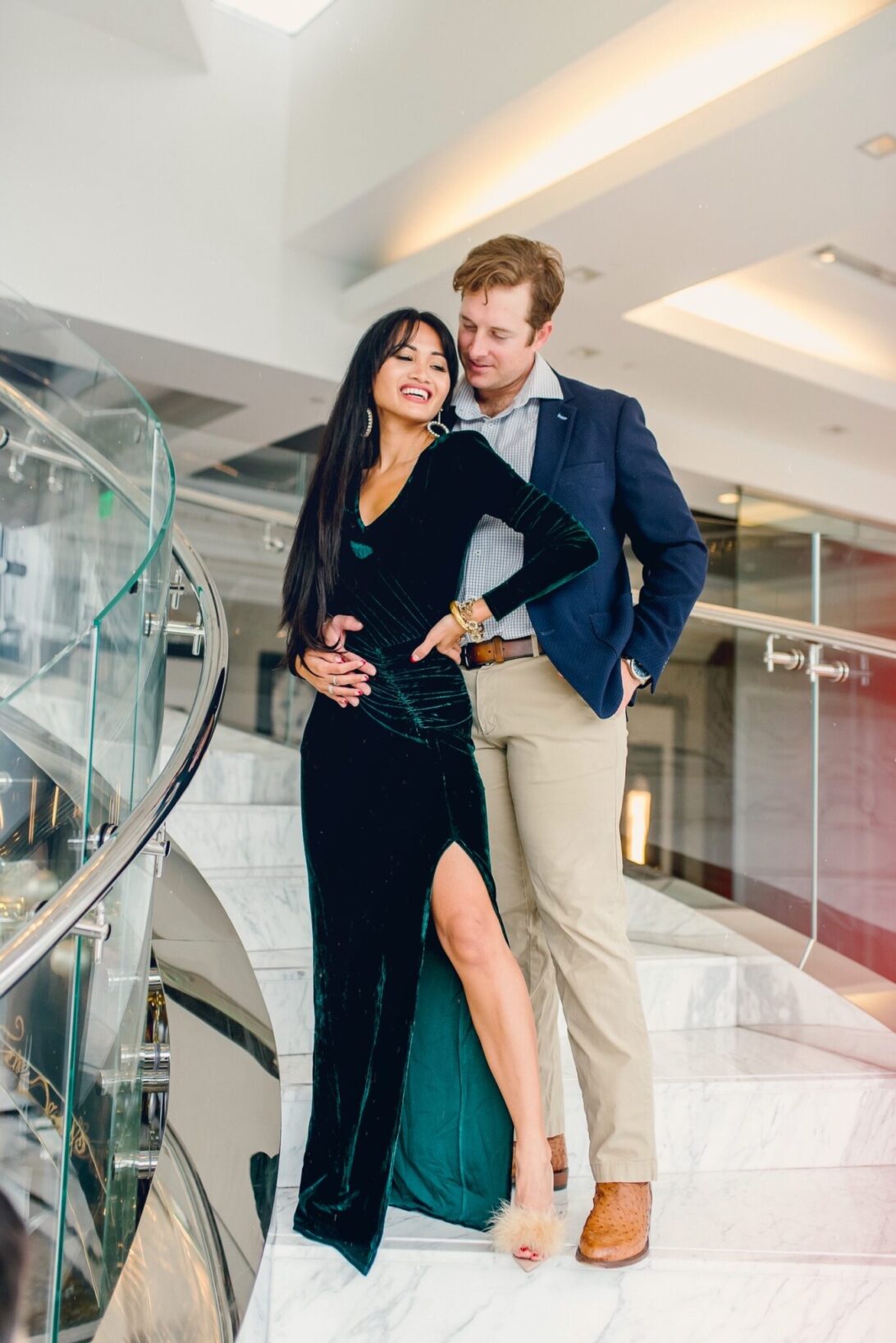 SHOP THIS POST:

I can't believe I get to celebrate another birthday with this handsome guy, and that he goes along with these holiday glam shoots with me. Trust me it isn't his idea, but he humors me. You can see last year's post here. Obviously I have a thing for hotel stairs. I am so incredibly proud to have this man by my side and for all he does for his family. He works so hard and has accomplished so much this year in spite of this pandemic. We have been beyond blessed this year as a family. But most of all I am just thankful to celebrate another year with my best friend, and to grow another year older with him. Every year with him is a gift in itself and for that I am truly thankful. Here's to you babe. Happy Birthday!
P.S. Subscribe for weekly newsletters so you never miss a single post!
Photos by BanAvenue Photography