Hi friends,
Hope you are doing well! Today I am sharing our travel guide of our trip to White Stallion Ranch. We had the best time spending the week at that dude ranch last month.  The mountains were beautiful, waking up to the sunrise and watching the sunset was absolutely magical. It was what we needed during this time, a trip that reminded us all that was good in this world. If you are looking to get away and get a glimpse of the life of a cowboy check out my travel guide below!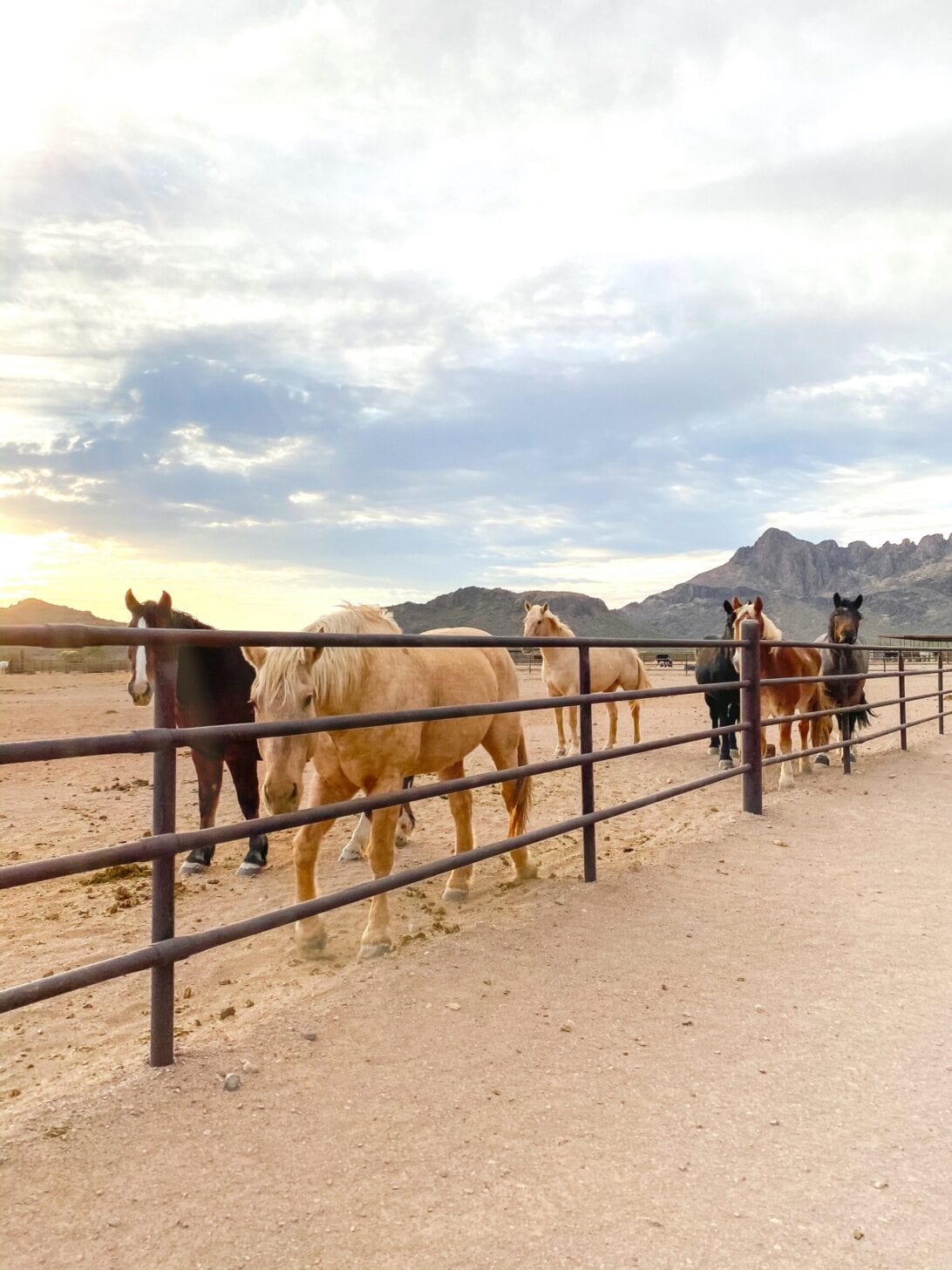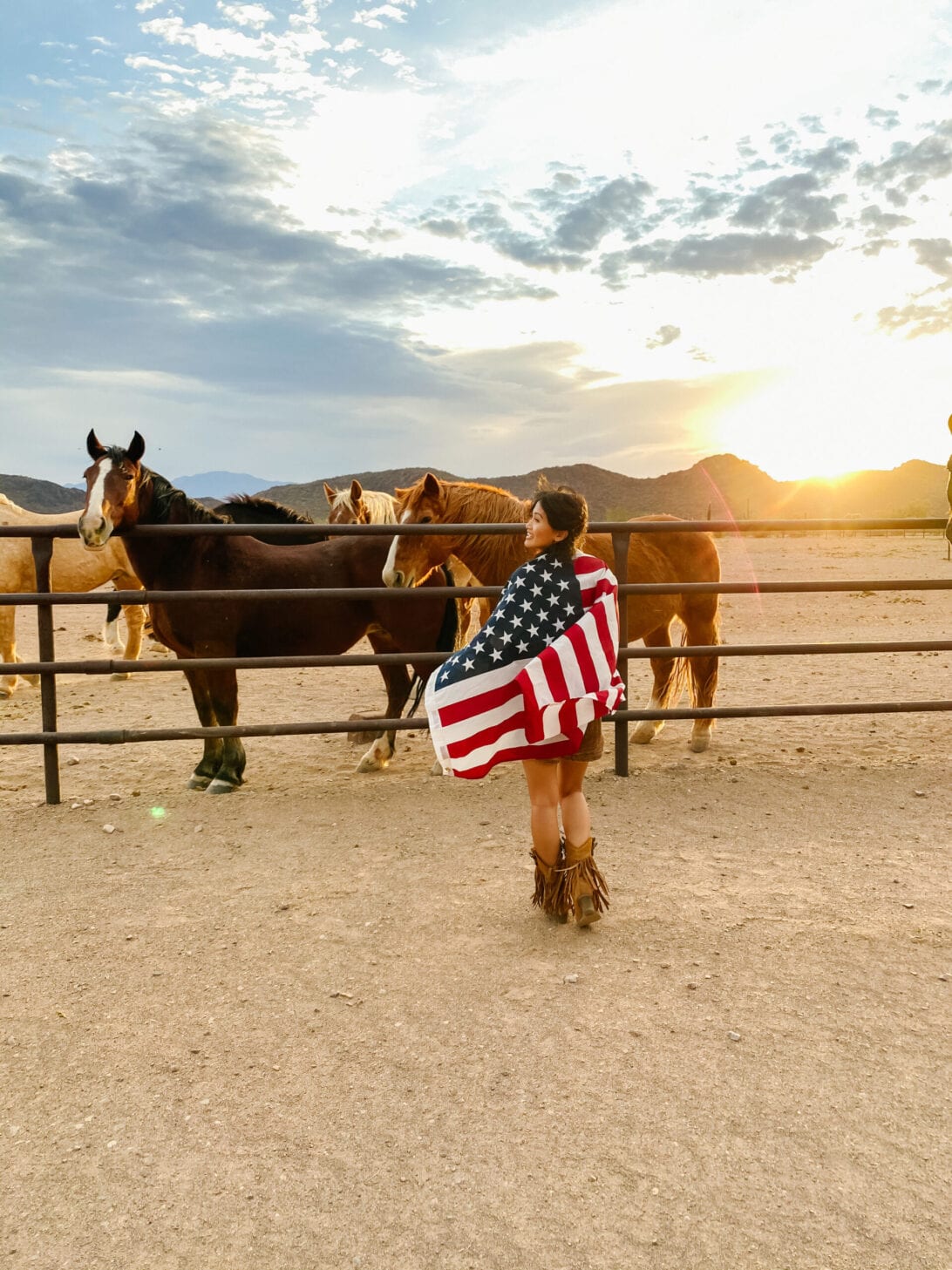 Every morning at sunrise we would visit the draft horses right outside of our casita. We fell in love with these horses, Texas, Bonnie, Clyde, and Sherman. It was my dream come true, and what we eventually want in our future.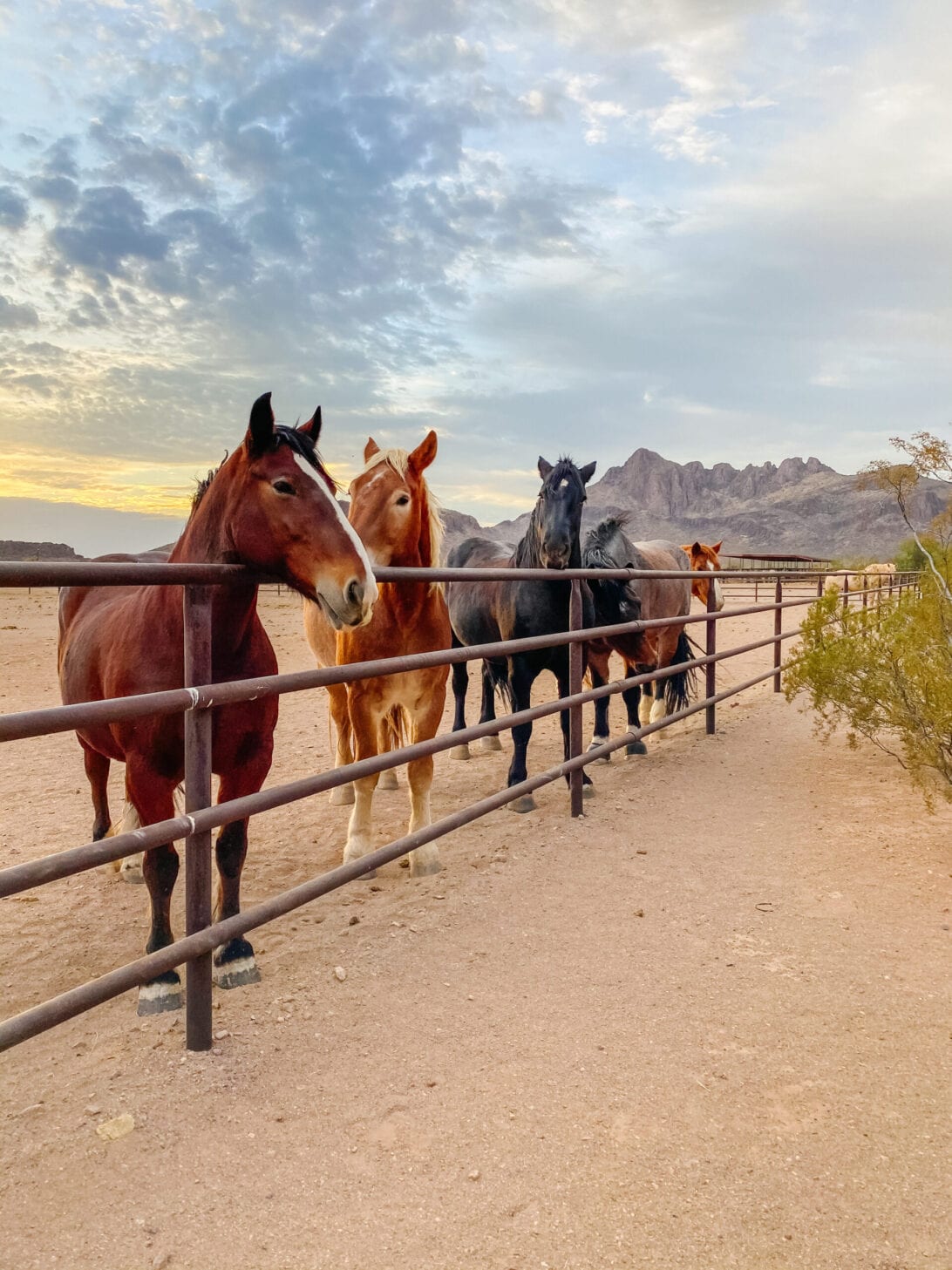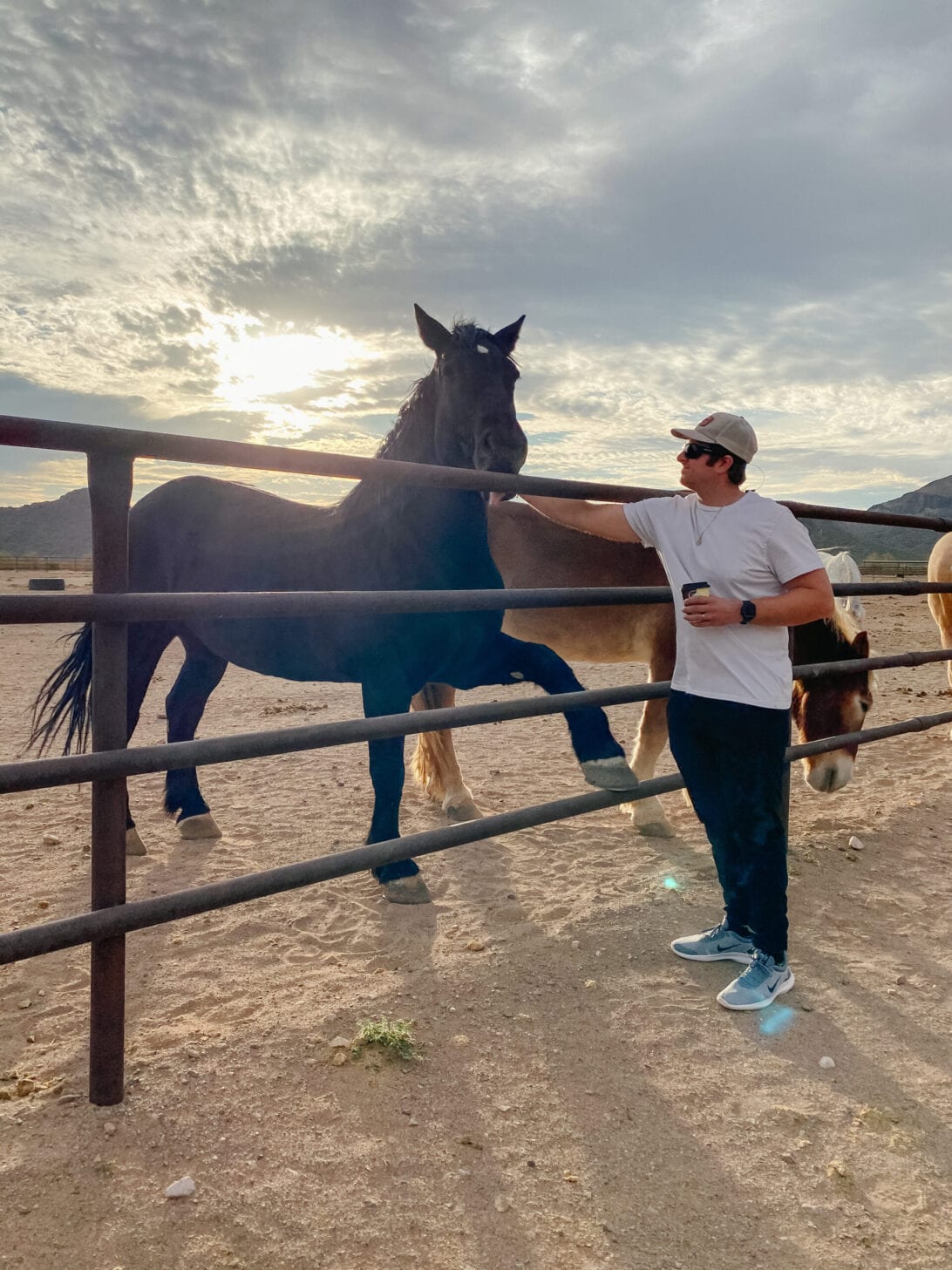 WHERE WE STAYED:
We stayed at the beautiful White Stallion Ranch thirty minutes outside of Tuscon, Arizona. The ranch had several different size casitas for guest to stay in. We stayed in a two bedroom casita with a patio view of the cactus garden. The beds were so comfy and the showers were nice and hot. It was nice to come back after a long day of fun and relax.
The ranch also has its own petting zoo, playground, pool, and game room for families. And best part is your meals are included in the stay, and the food is amazing! You get delicious home cooked hearty cowboy meals three times a day. We had steaks, BBQ, desserts, salads, and customized breakfast. You never felt hungry because every meal was filling. It felt like you were staying at a family home.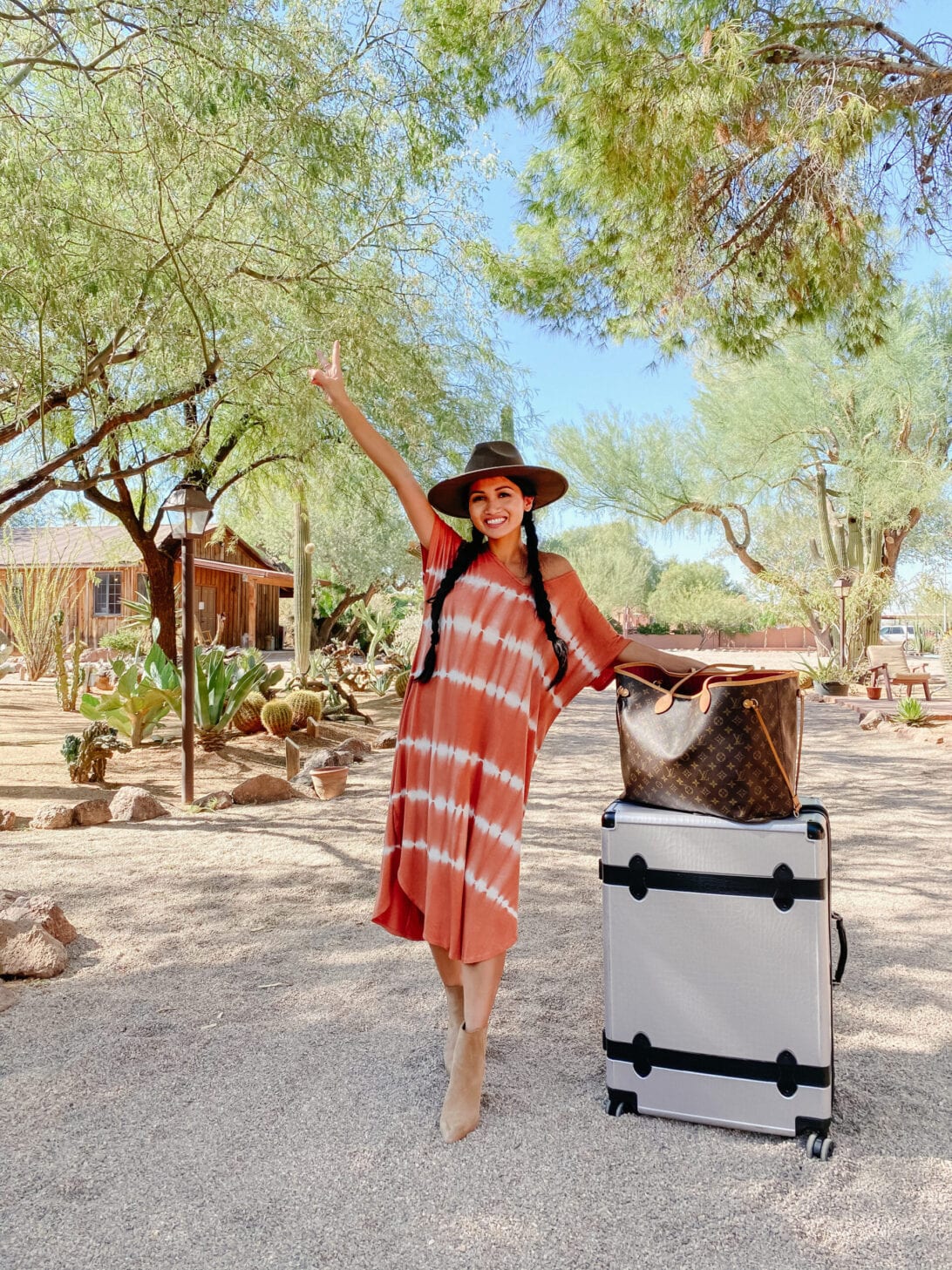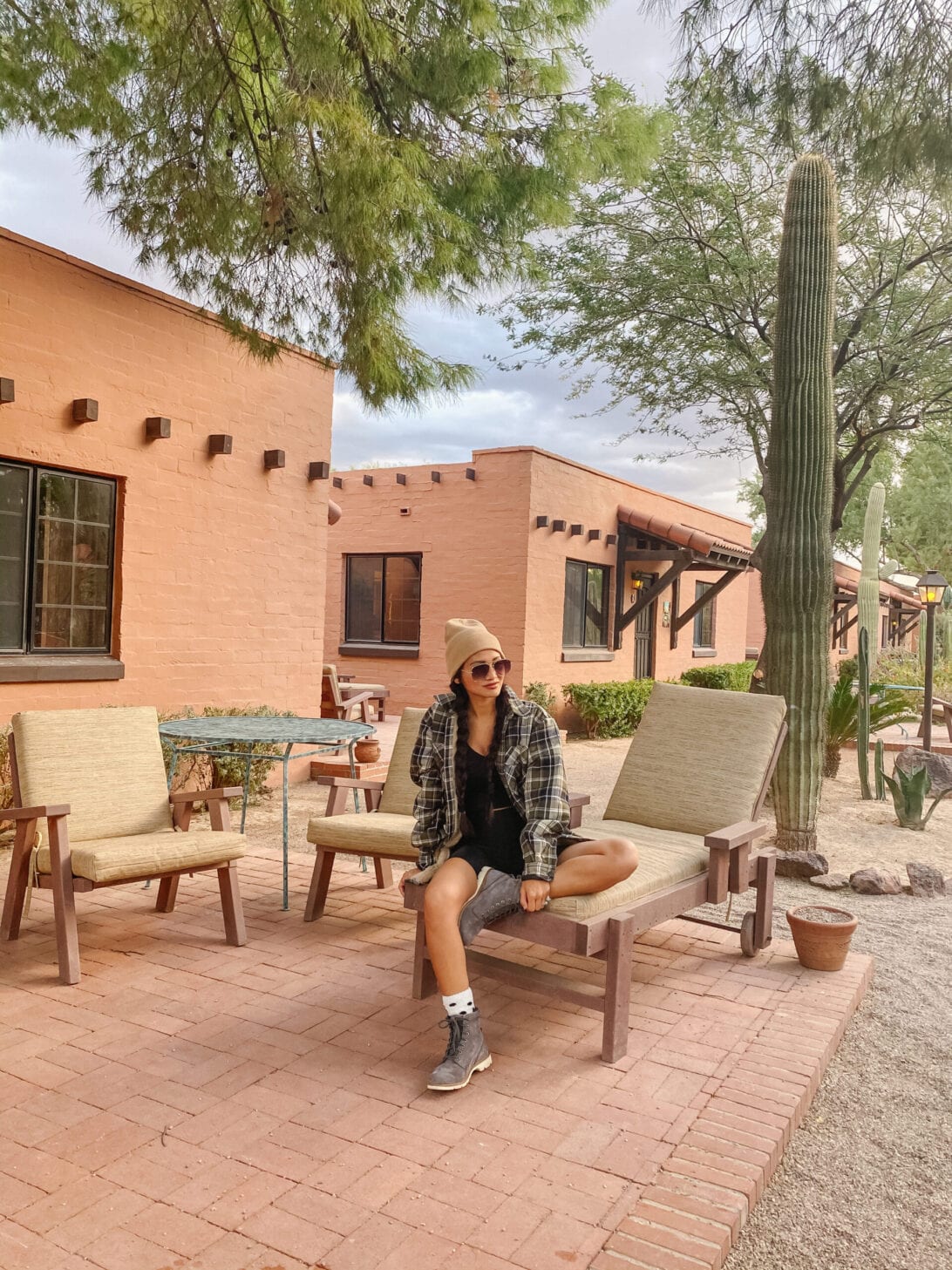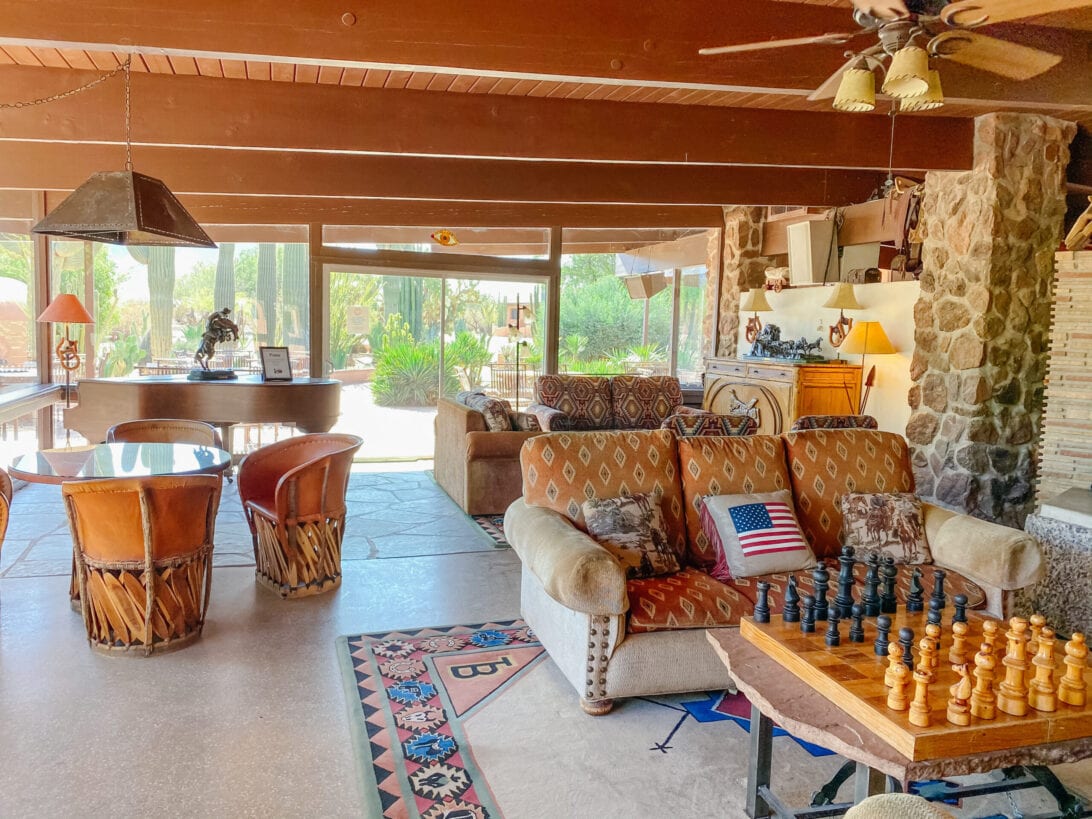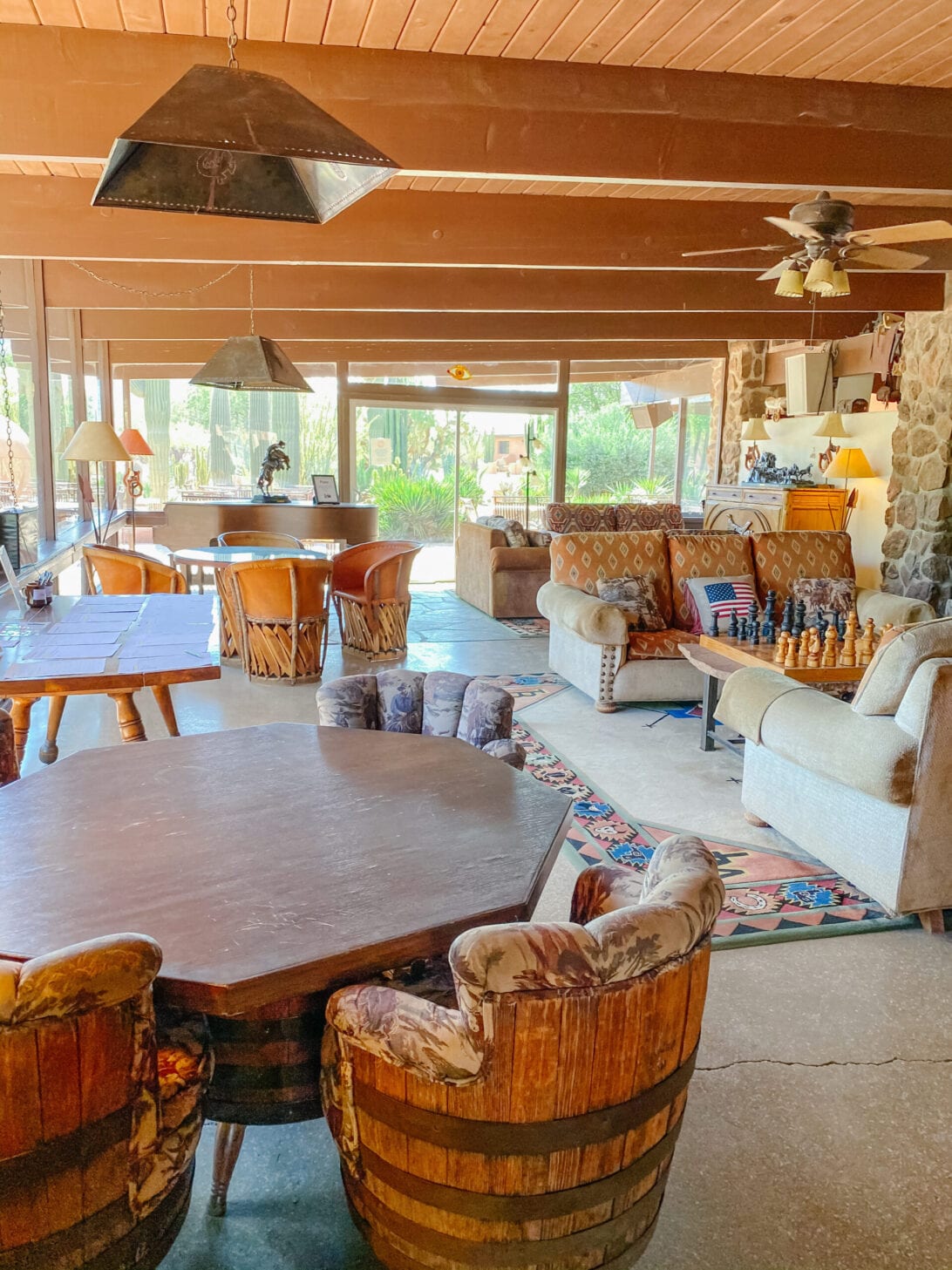 How cool is their bar with saddles for bar stools. The bar is on a honor system where you served your own drinks and got your own bottle of wine. They had a great selection of drinks for a great price, and the view on the patio is beautiful. They even have a fire pit you can sit at.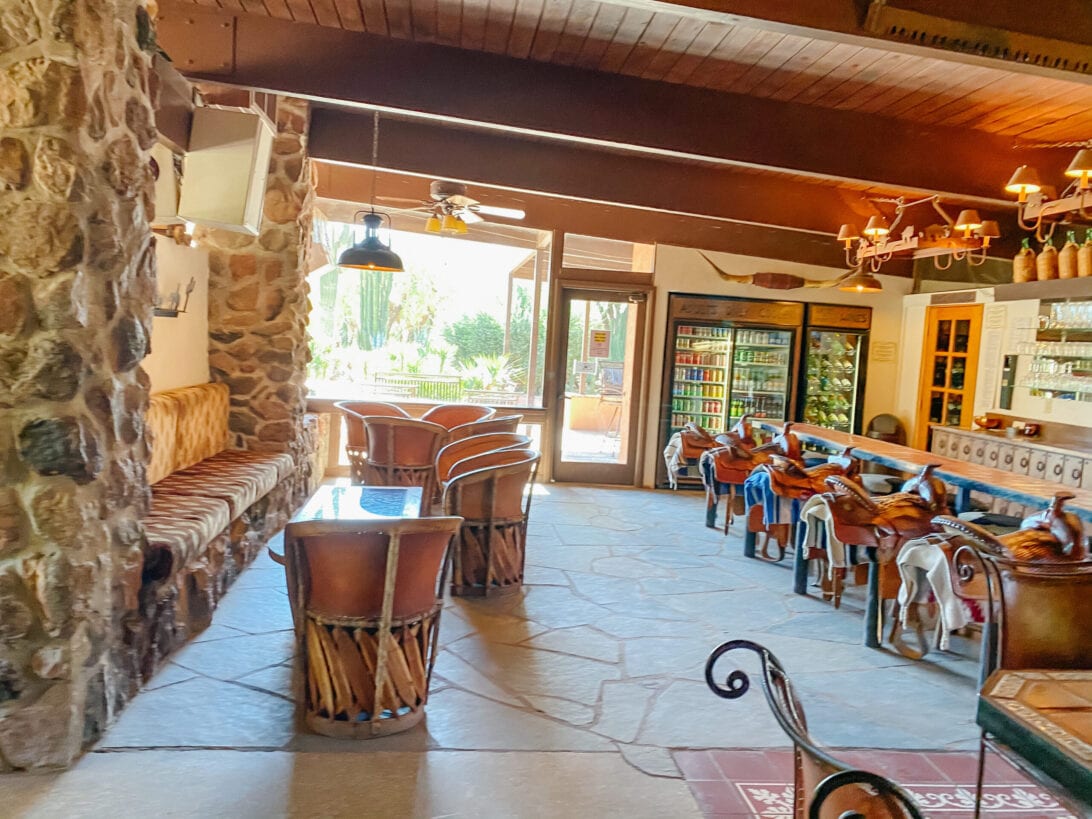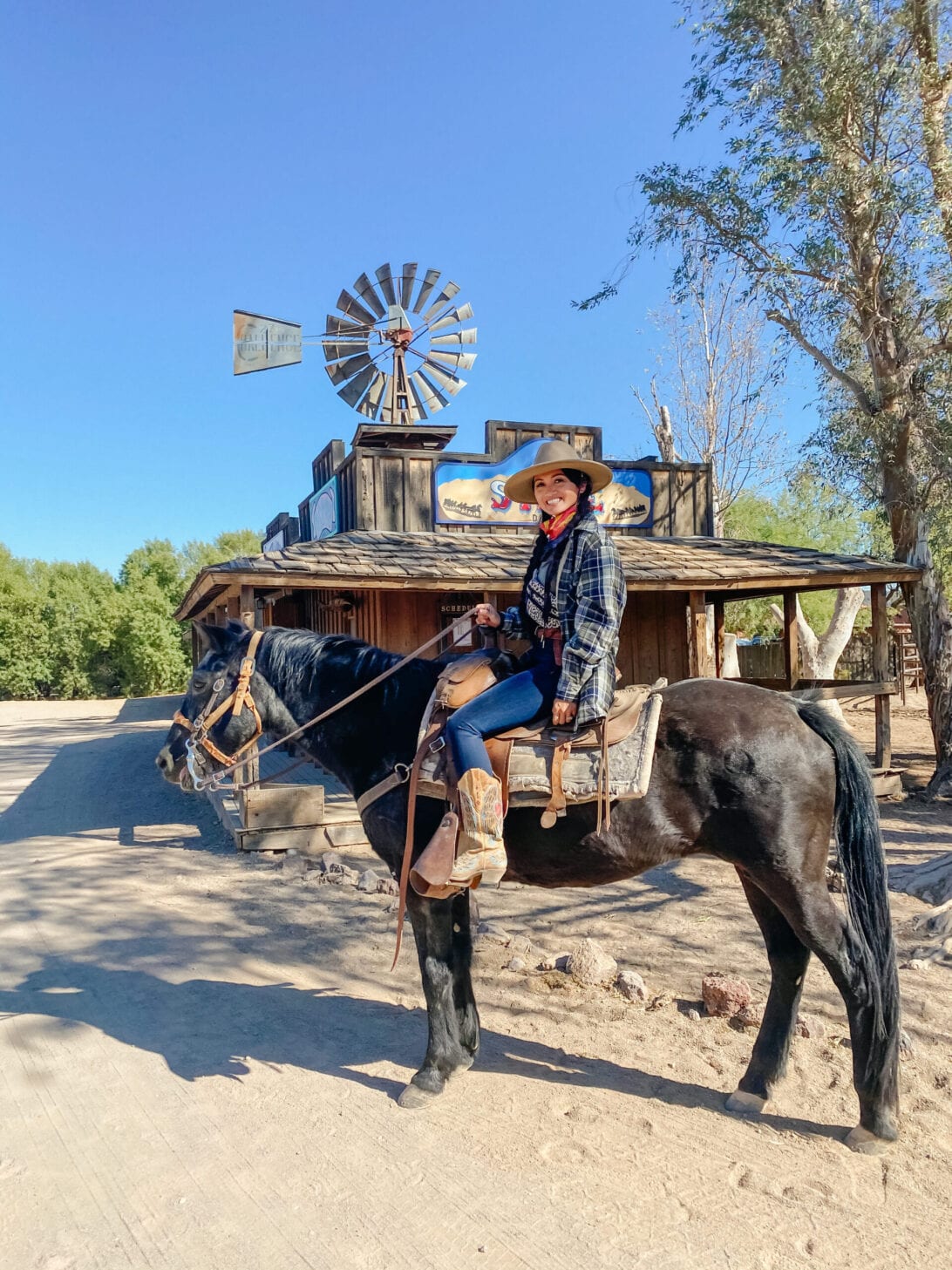 WHAT TO DO:
There is so much to do at White Stallion Ranch. We took advantage of the horseback riding. The horses are so well trained that you will feel confident on the saddle. We took some horseback riding lessons and they were so helpful. I ended up learning to trot and lope during my lessons. It was the best feeling ever to be able to learn so much with the horses and to advance our riding skills in such a short time.
The ranch offers different riding trails for different skilled riders. Everyone can go on the trail even if you've never ridden a horse before. We saw children young as five riding the horses. White Stallion Ranch does such a great job with training their horses as well has hiring confident ranch hands/cowboys to lead you on the trail. We did a mountain trail called "Suicide Trail" and the views were spectacular. The horses were so confident on the mountain, they made you feel like a real cowboy on the trail.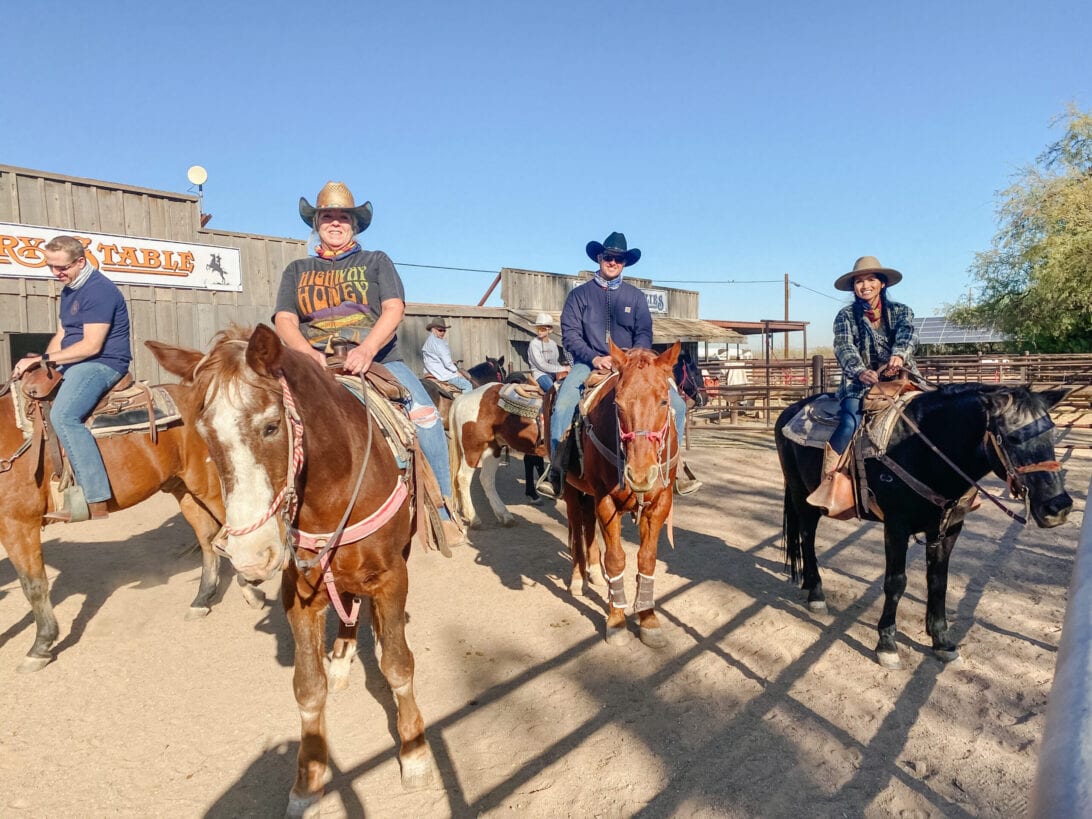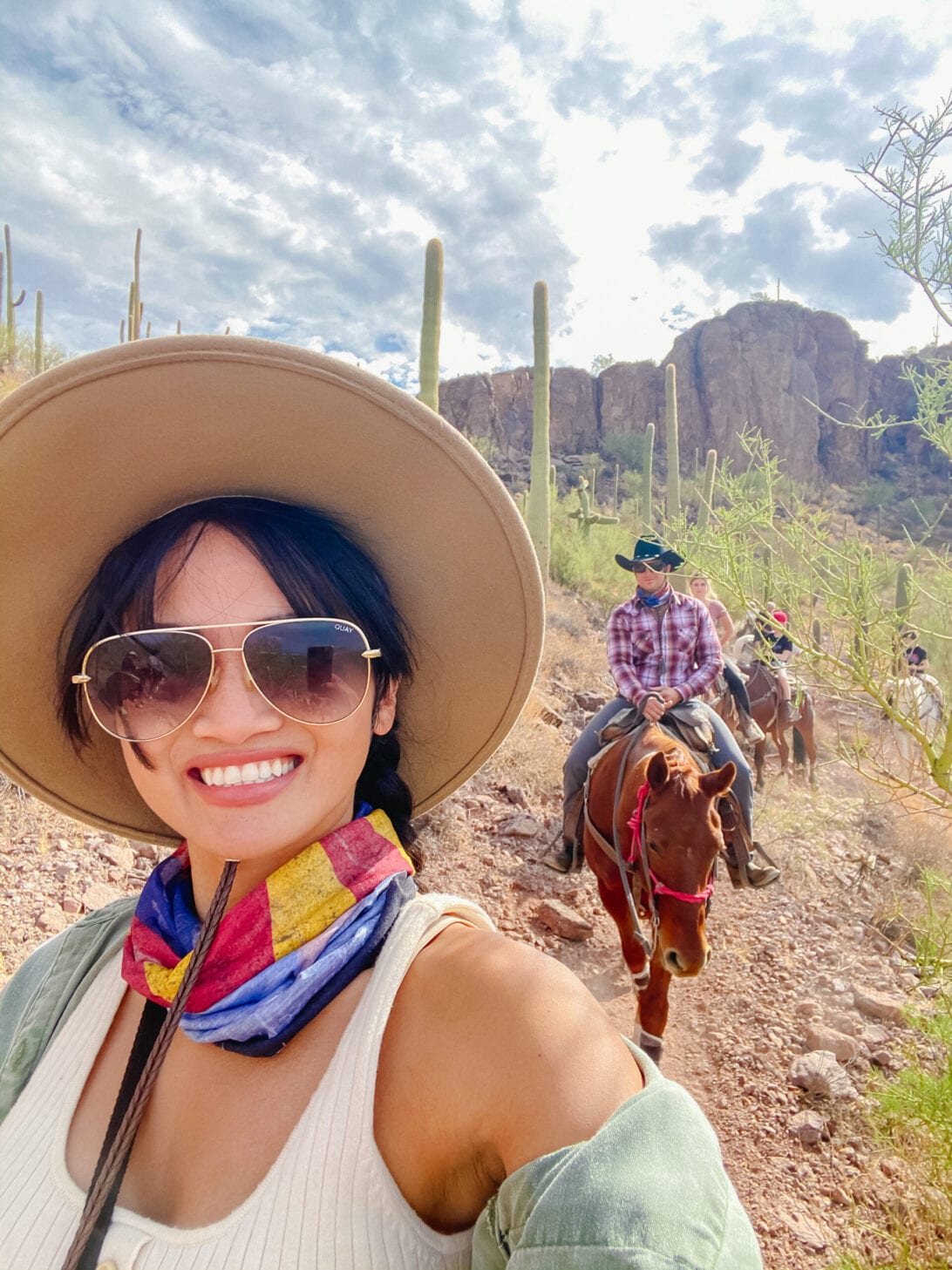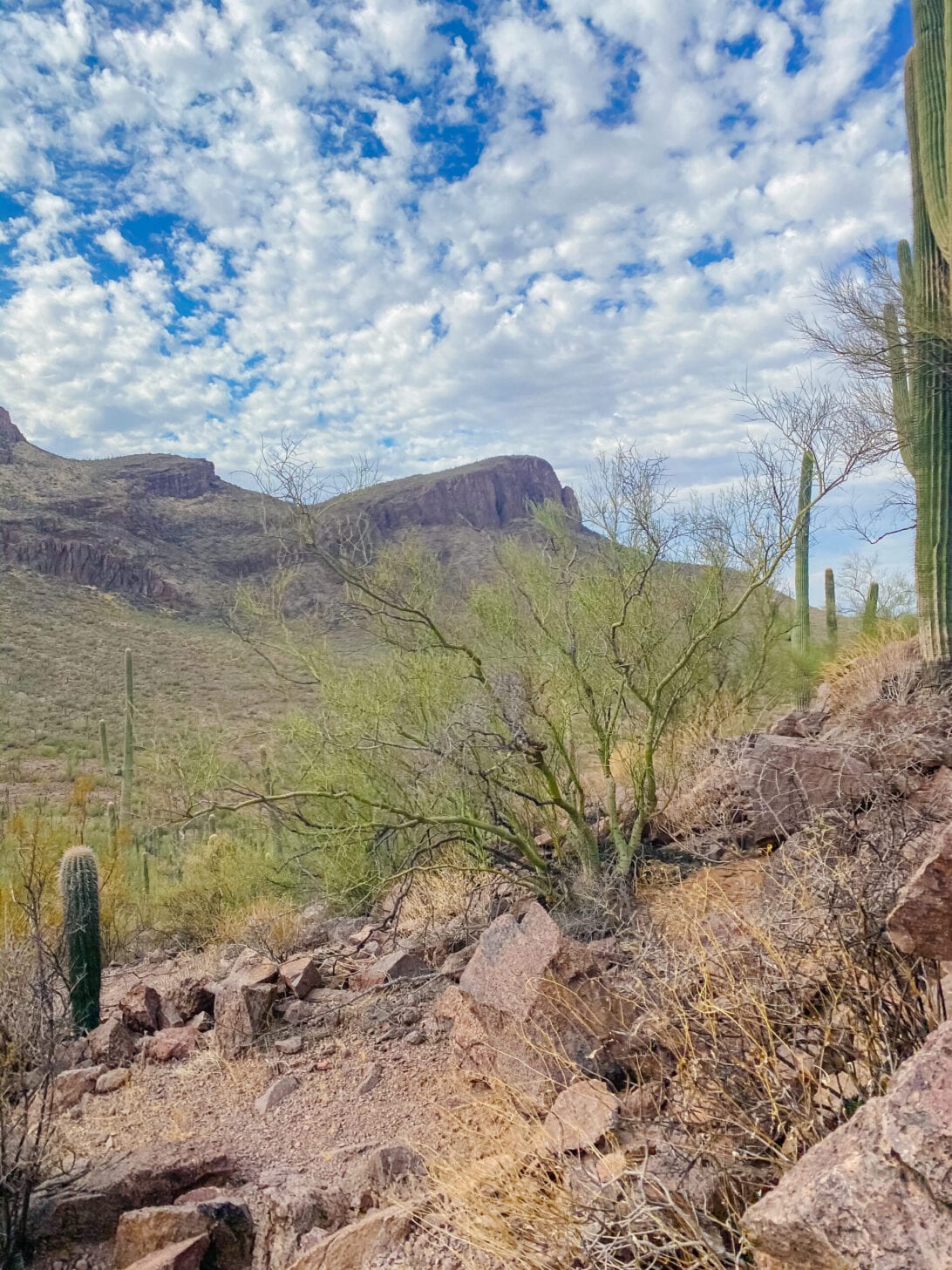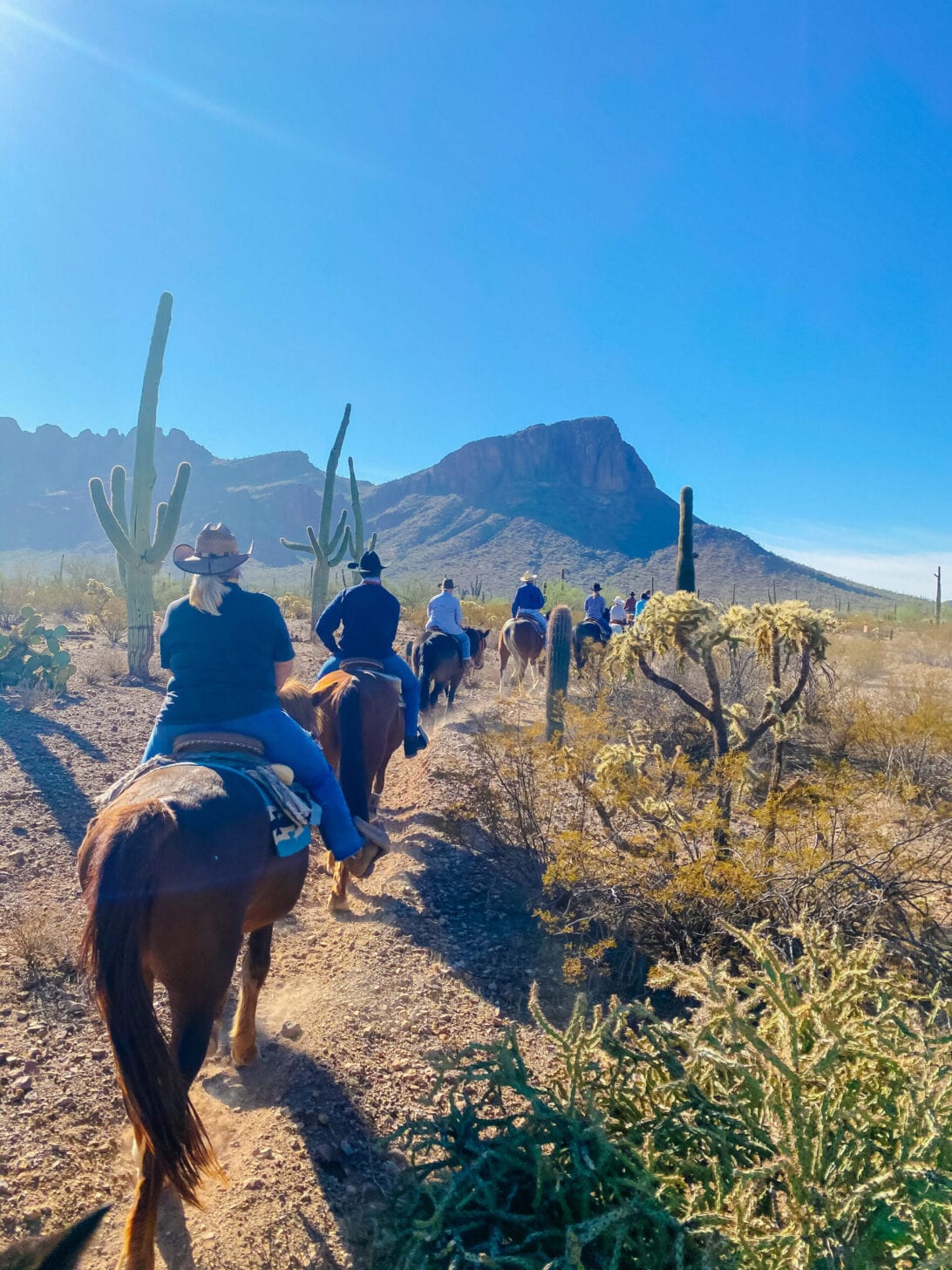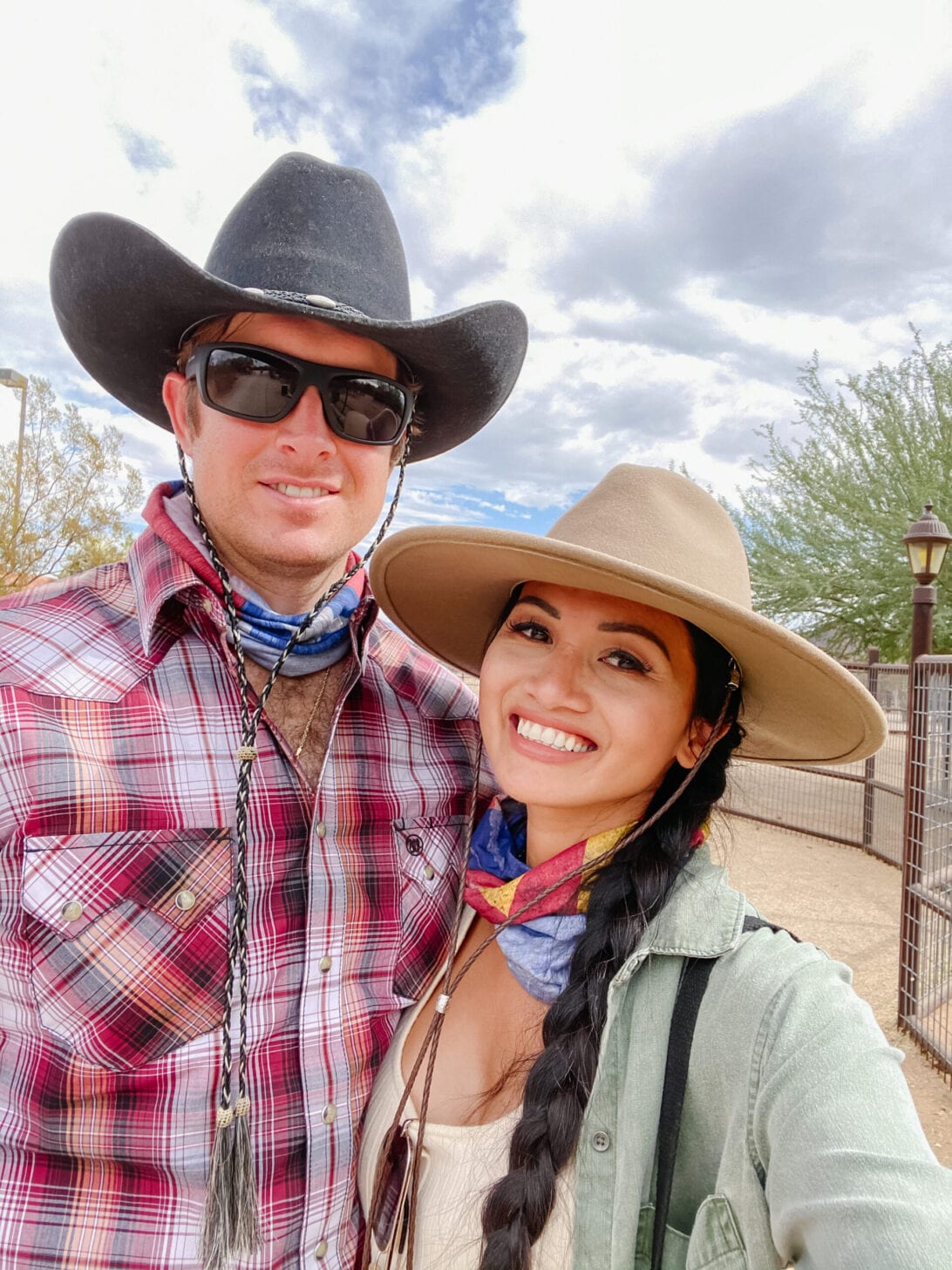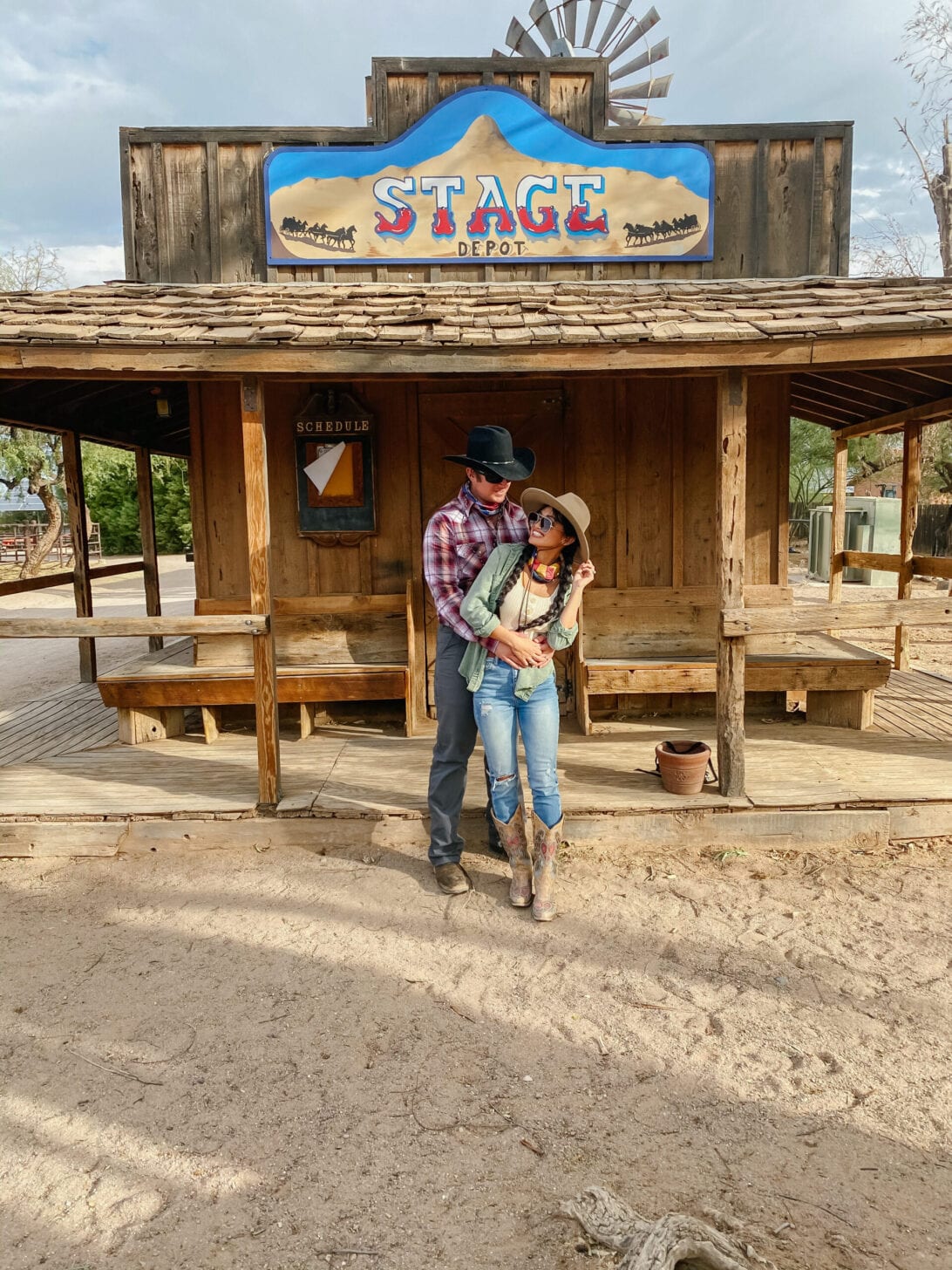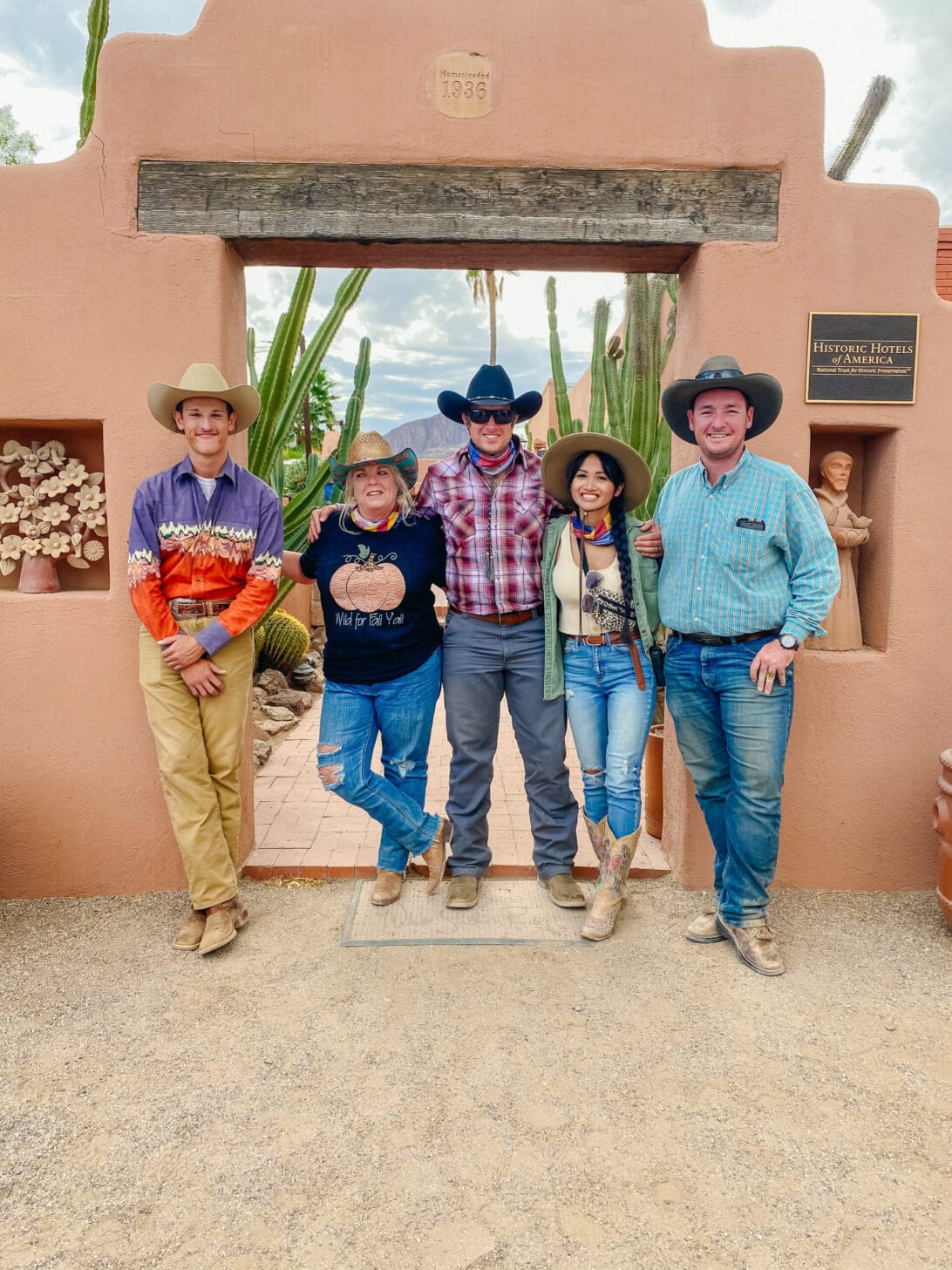 The staff was very polite and friendly, and you really got to know them through your stay. They made all the activities, like horseback riding, archery, shooting, and ATV riding so much fun.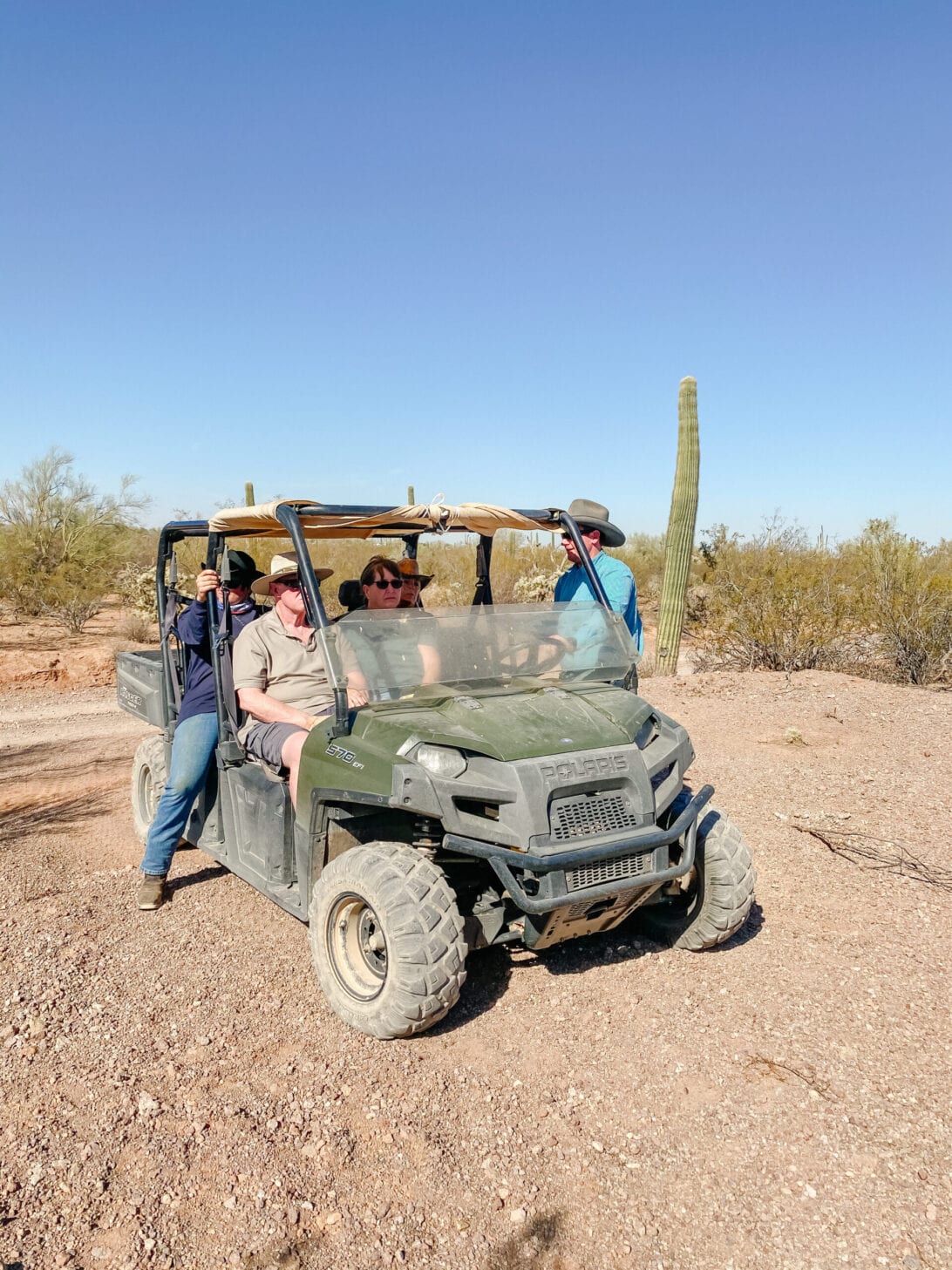 We also took at UTV trail drive around the 33,000 acres to some of the coolest spots around the ranch. We got a history lesson of the land as well as what western movies were filmed on property.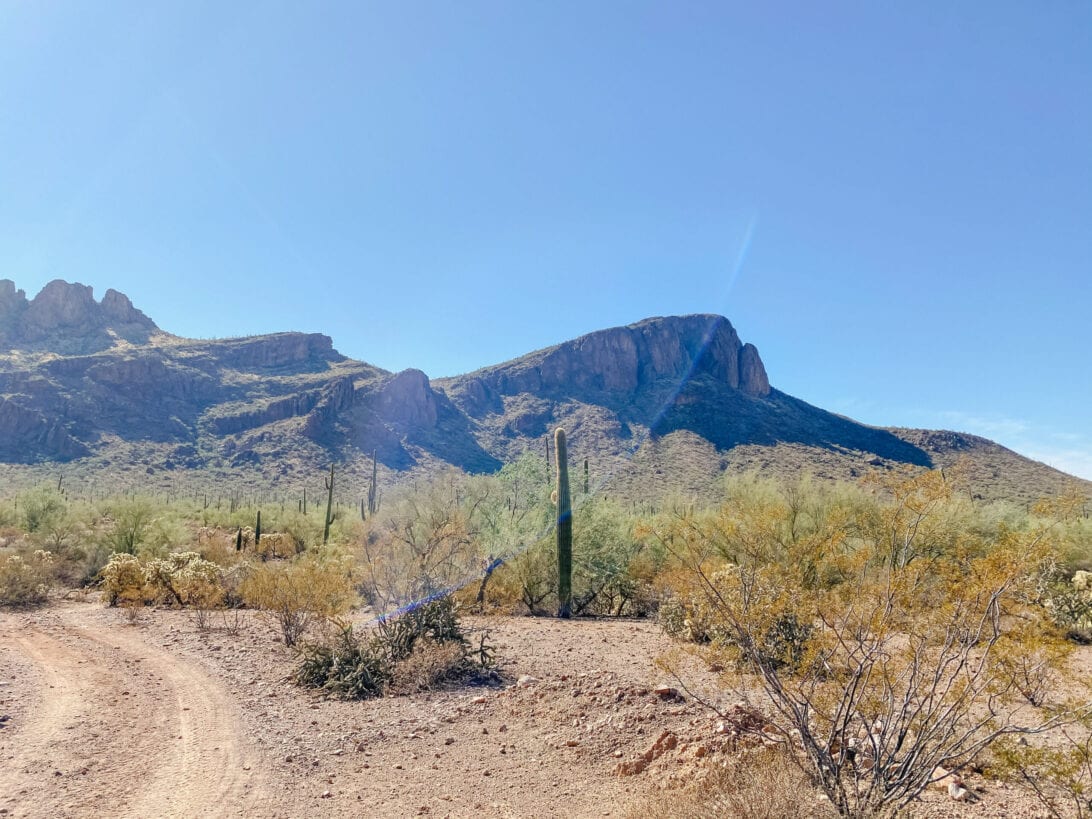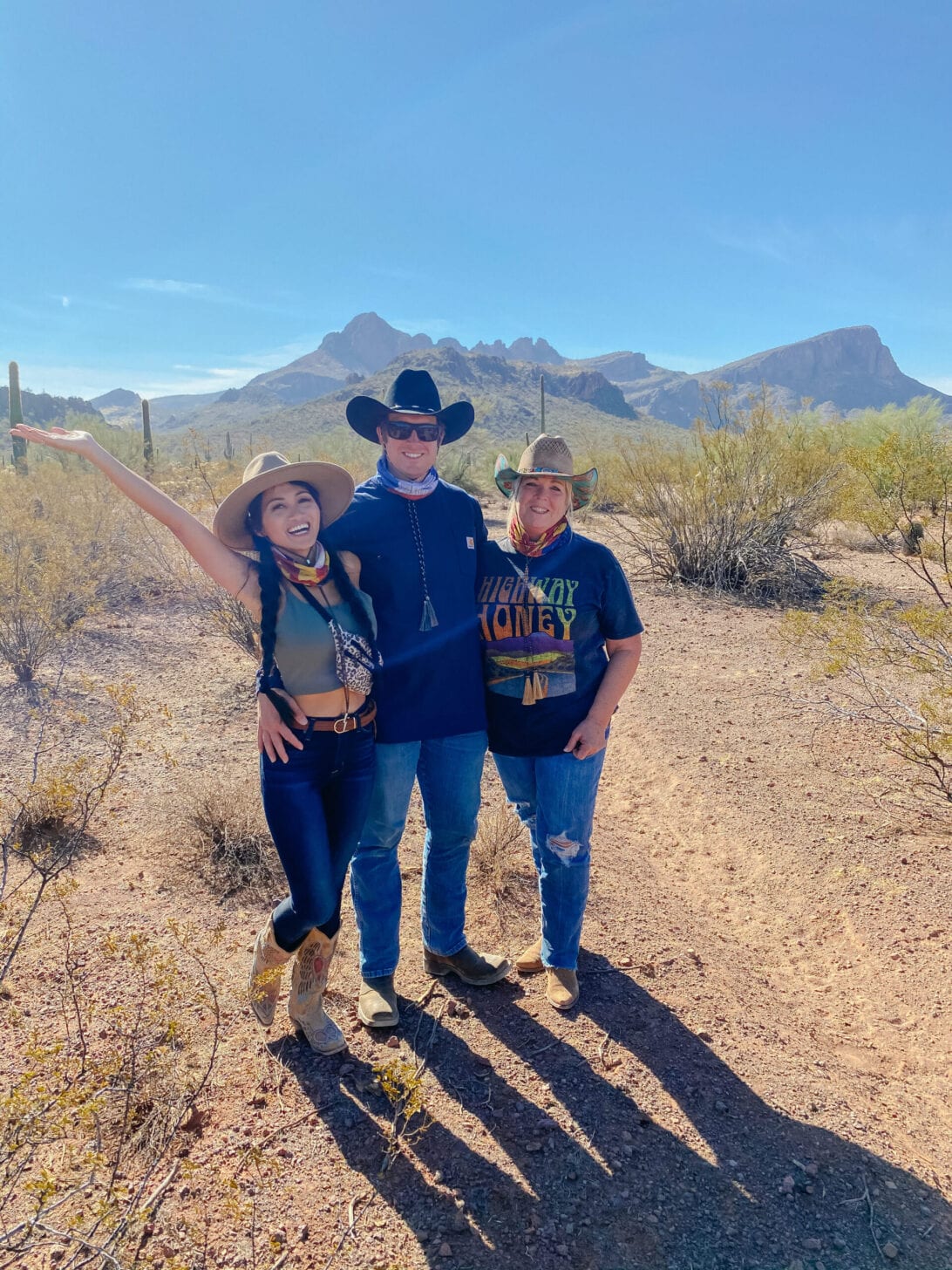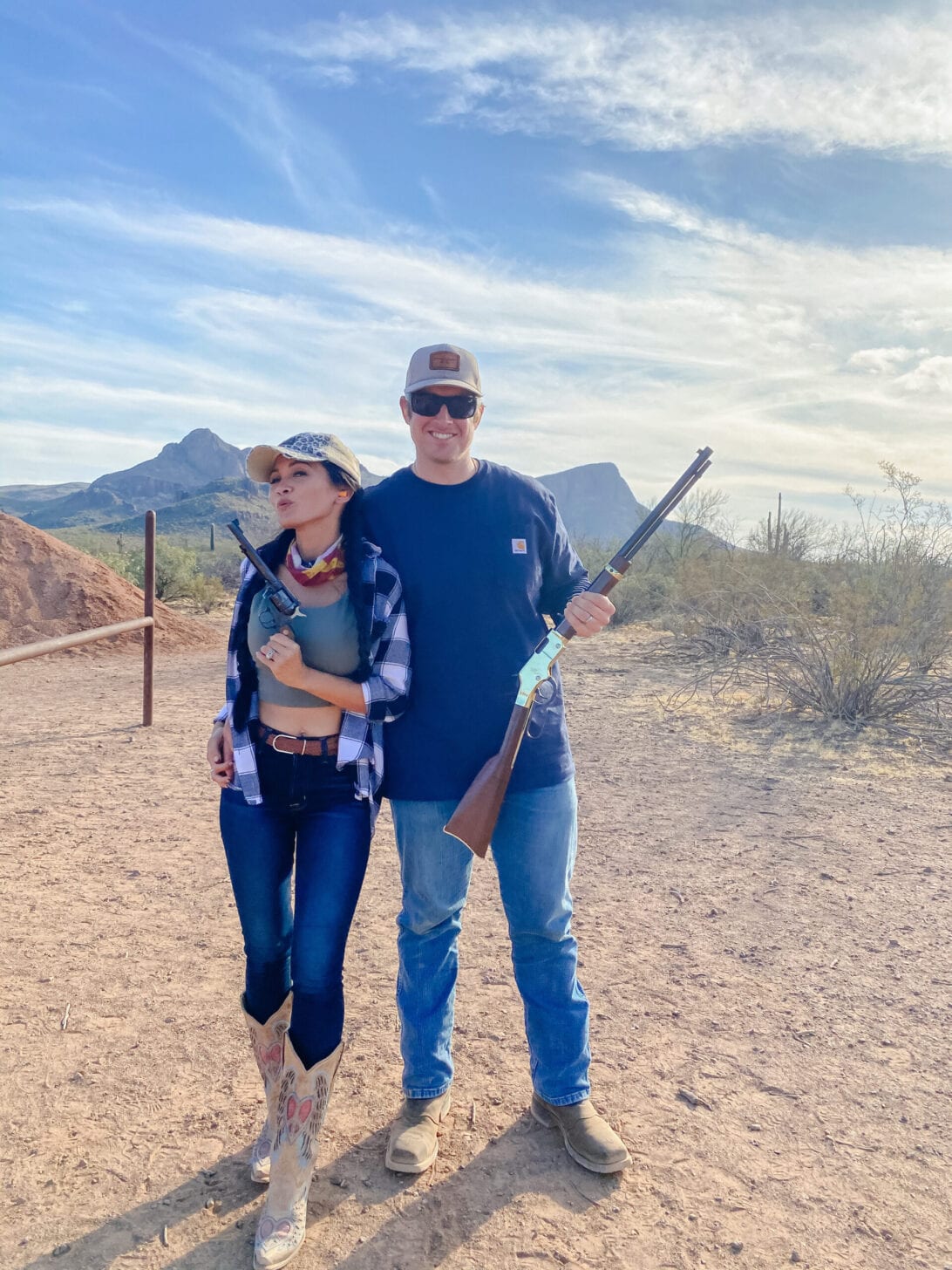 We also had fun shooting replicas of old western revolvers and lever action shotgun. It was fun to learn about the history of these weapons and also get to experience shooting it first hand like real cowboys.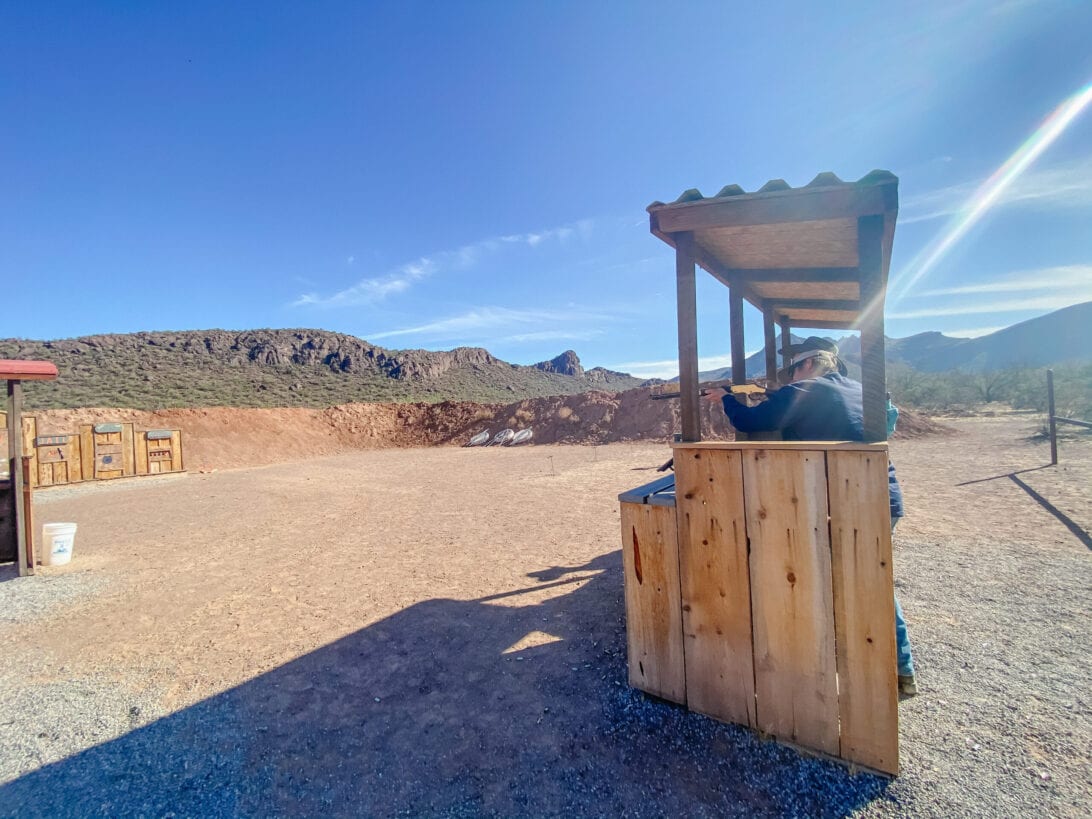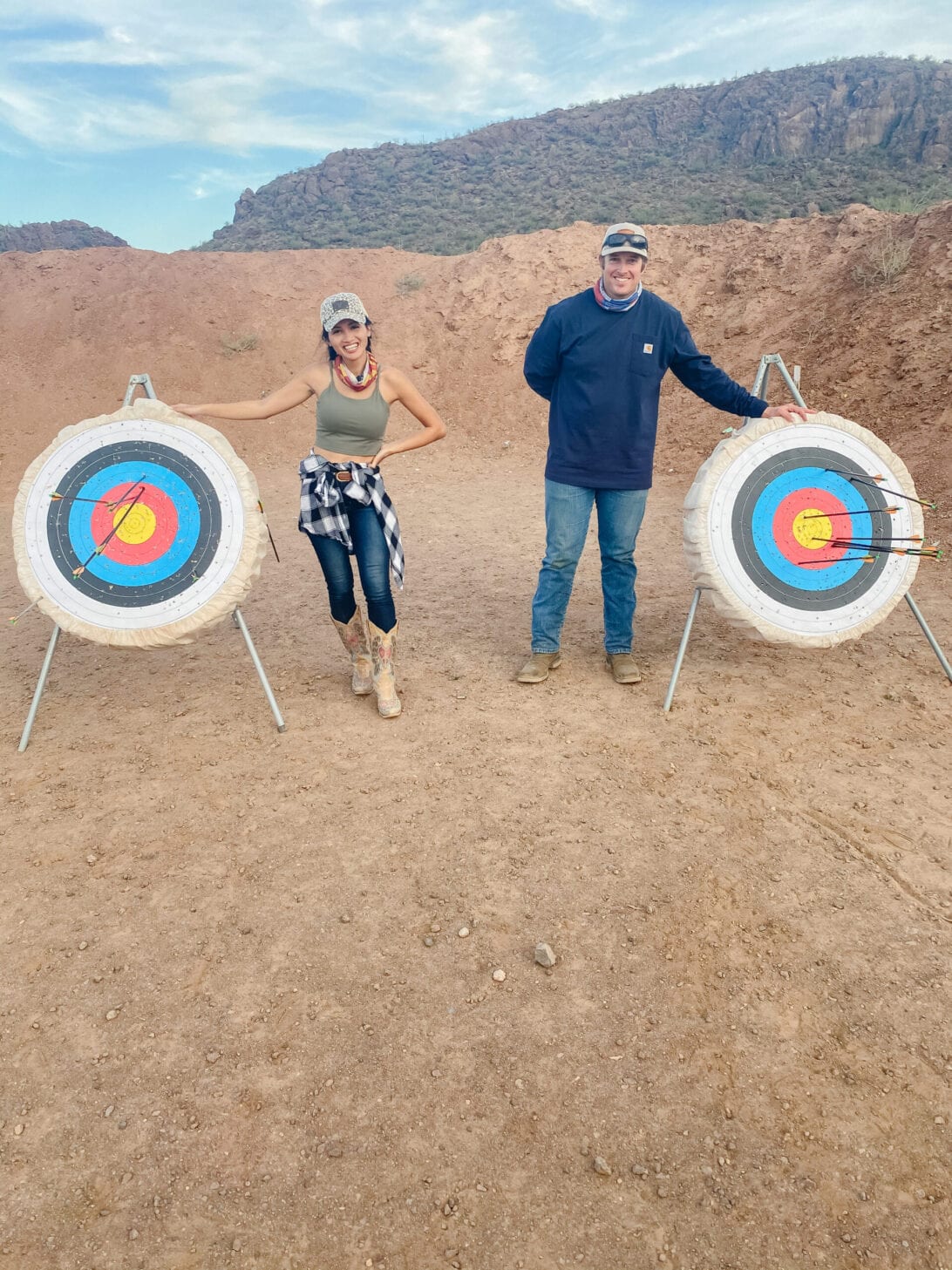 Another activity we did was archery. We are a pretty competitive family, so anything that involved competition we were in.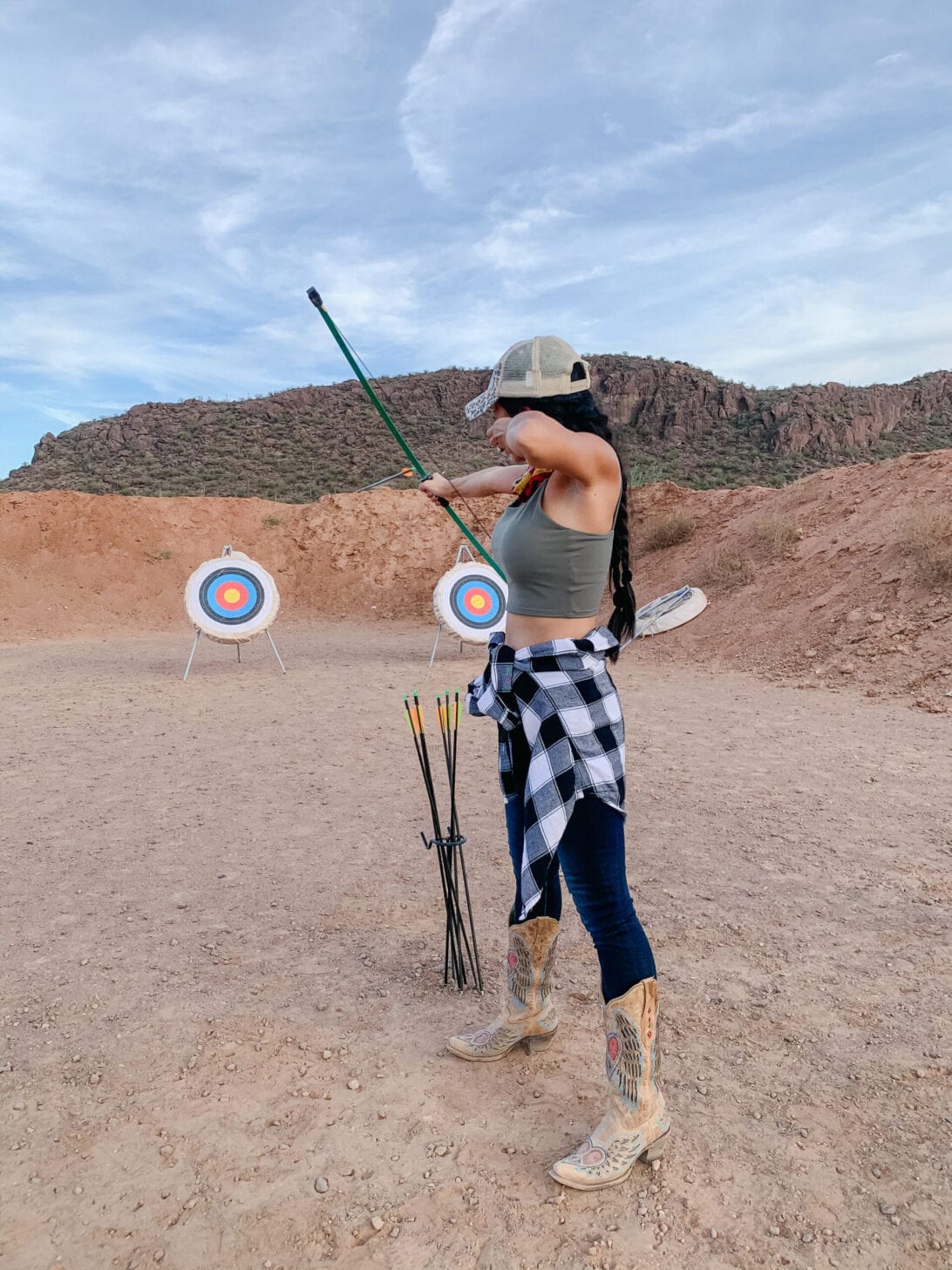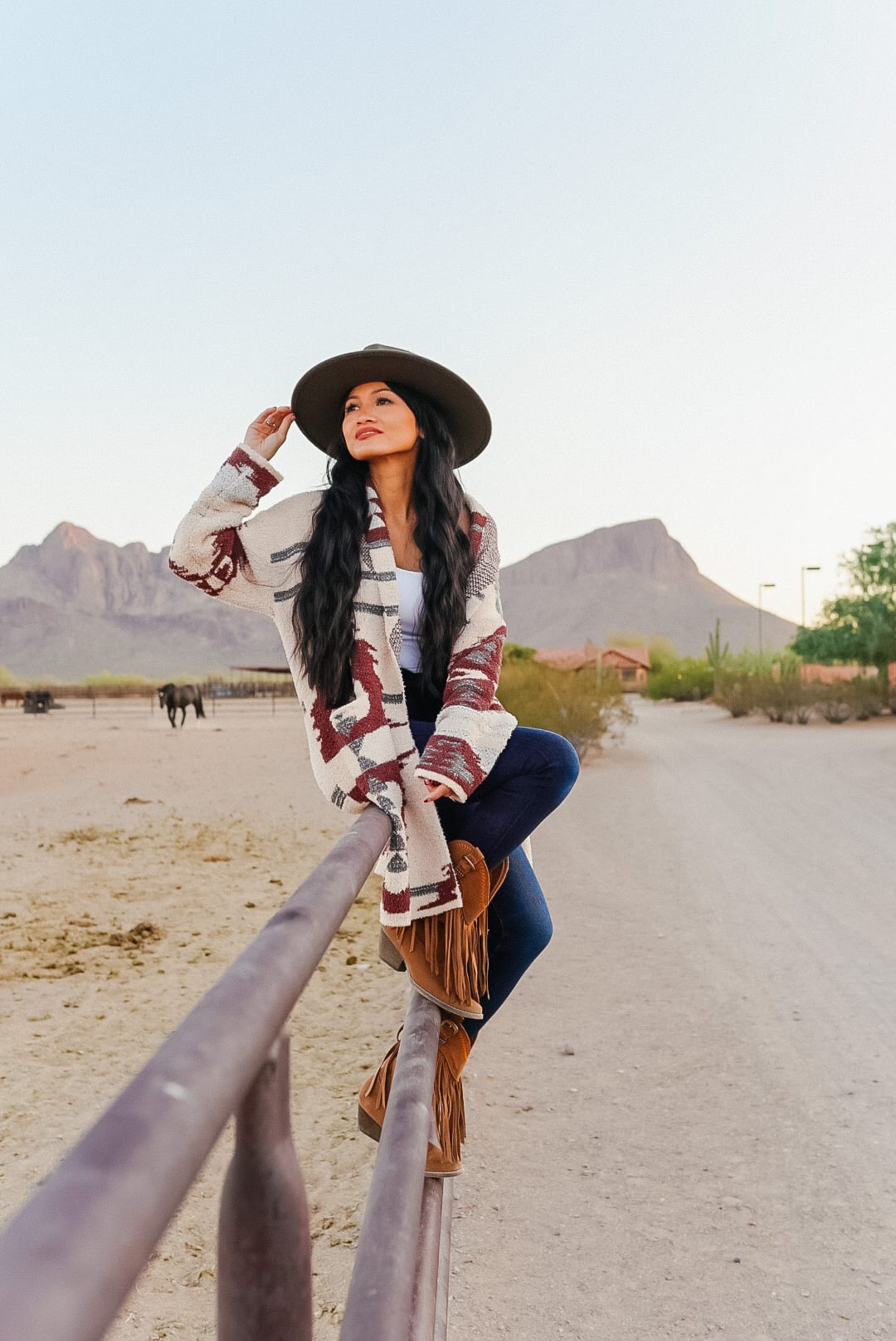 SHOP OUTFITS:

There is so much to do at White Stallion Ranch. They really give you a great dude ranch experience, but my favorite part was how they made you feel at home and part of a family. I honestly cried after I left, and I've never cried leaving a trip. It was a once in a lifetime experience and we are so glad we got to be a part of it. If you are looking for a fun family escape to relax, unwind, and be part of nature I 100% recommend going to White Stallion Ranch. I hope you enjoyed this travel guide. Thanks for stopping by!
P.S. Subscribe for weekly newsletters so you never miss a single post!