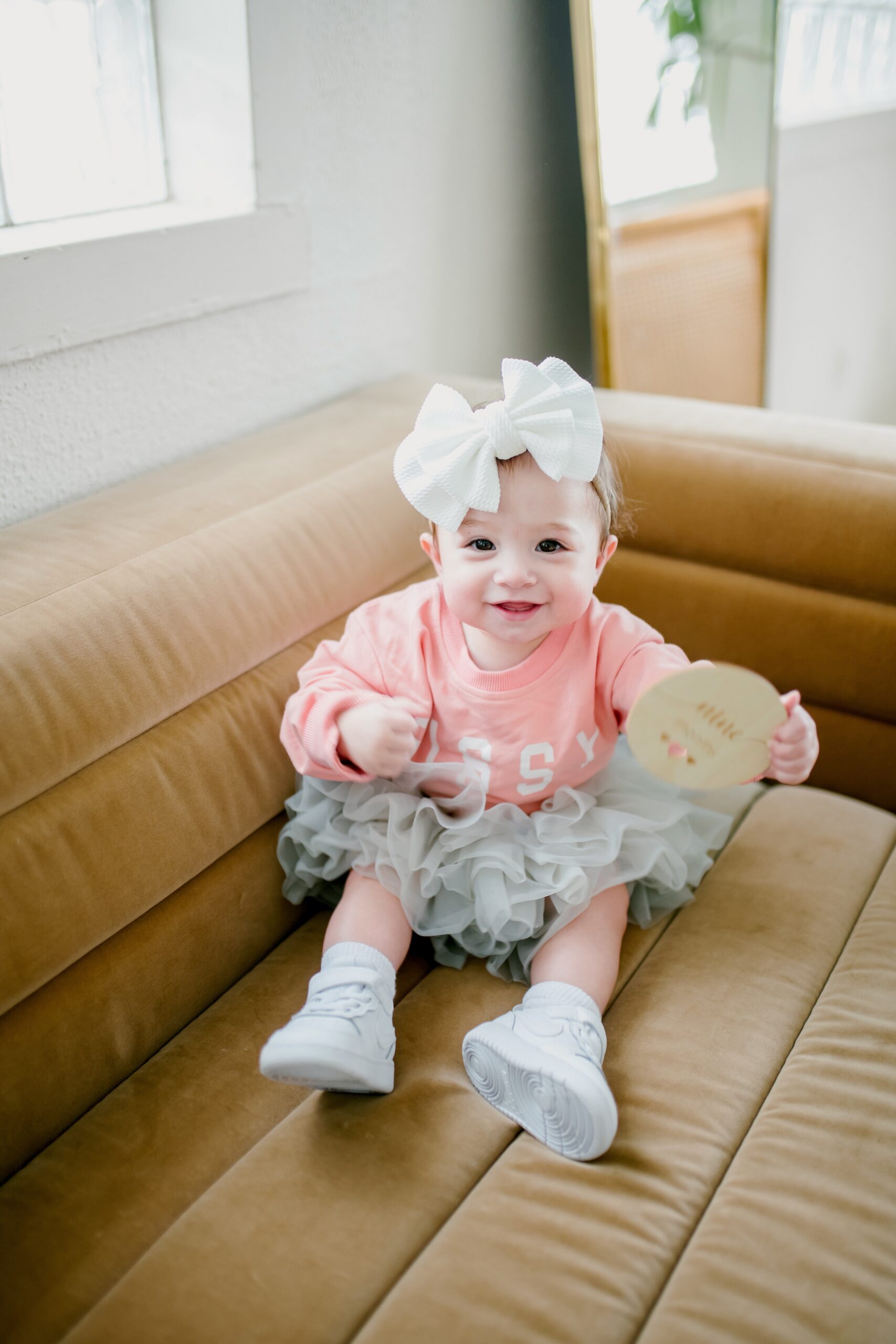 Can you believe it our little girl is already nine months old! Gosh I can't get enough of this sweet girl. She is just always such a happy baby. She brings pure joy to our home. It's crazy to think in six short months she will be a big sister soon. I hope little babe will be just as easy as her big sister. Check out more of her nine month photos and milestones below!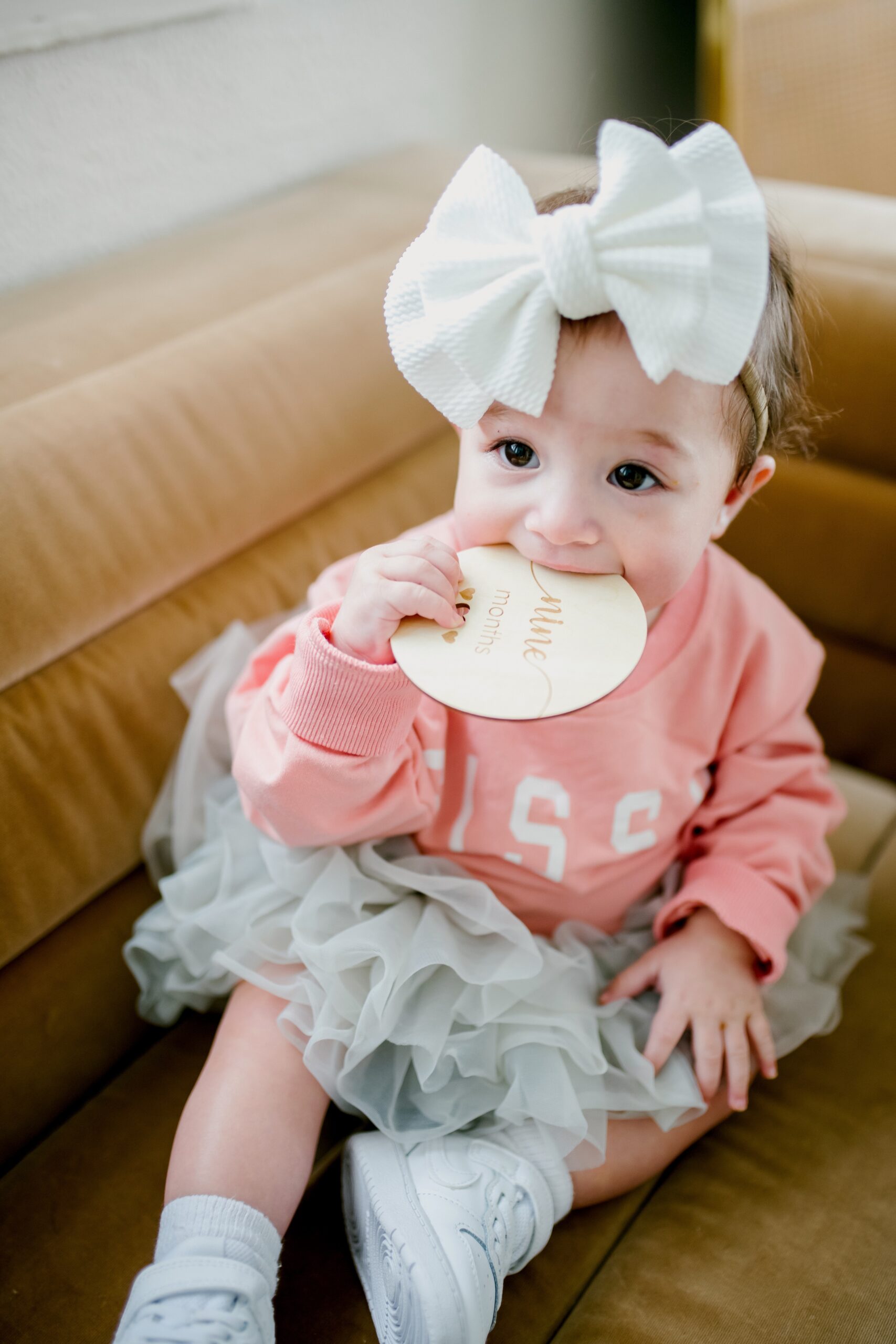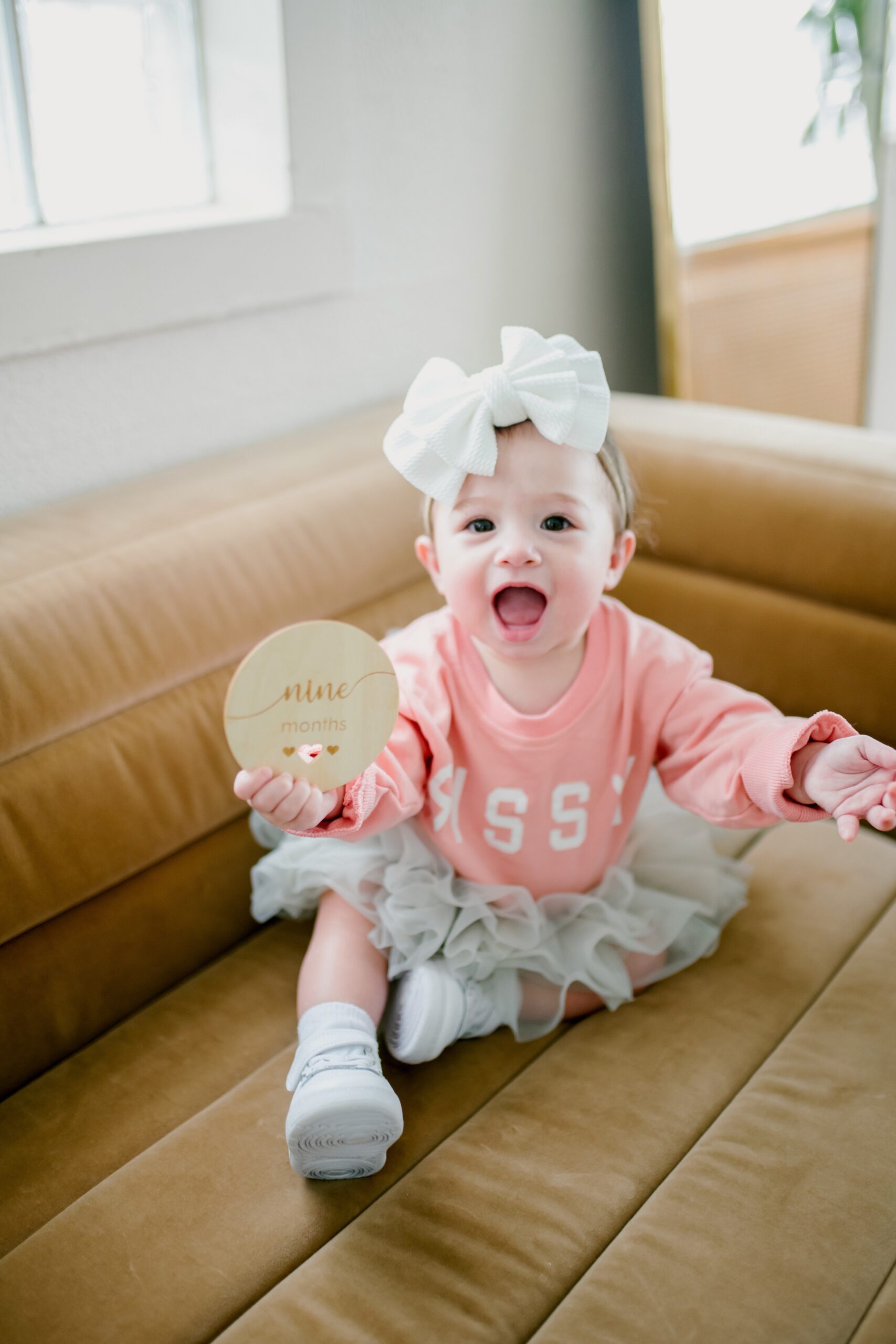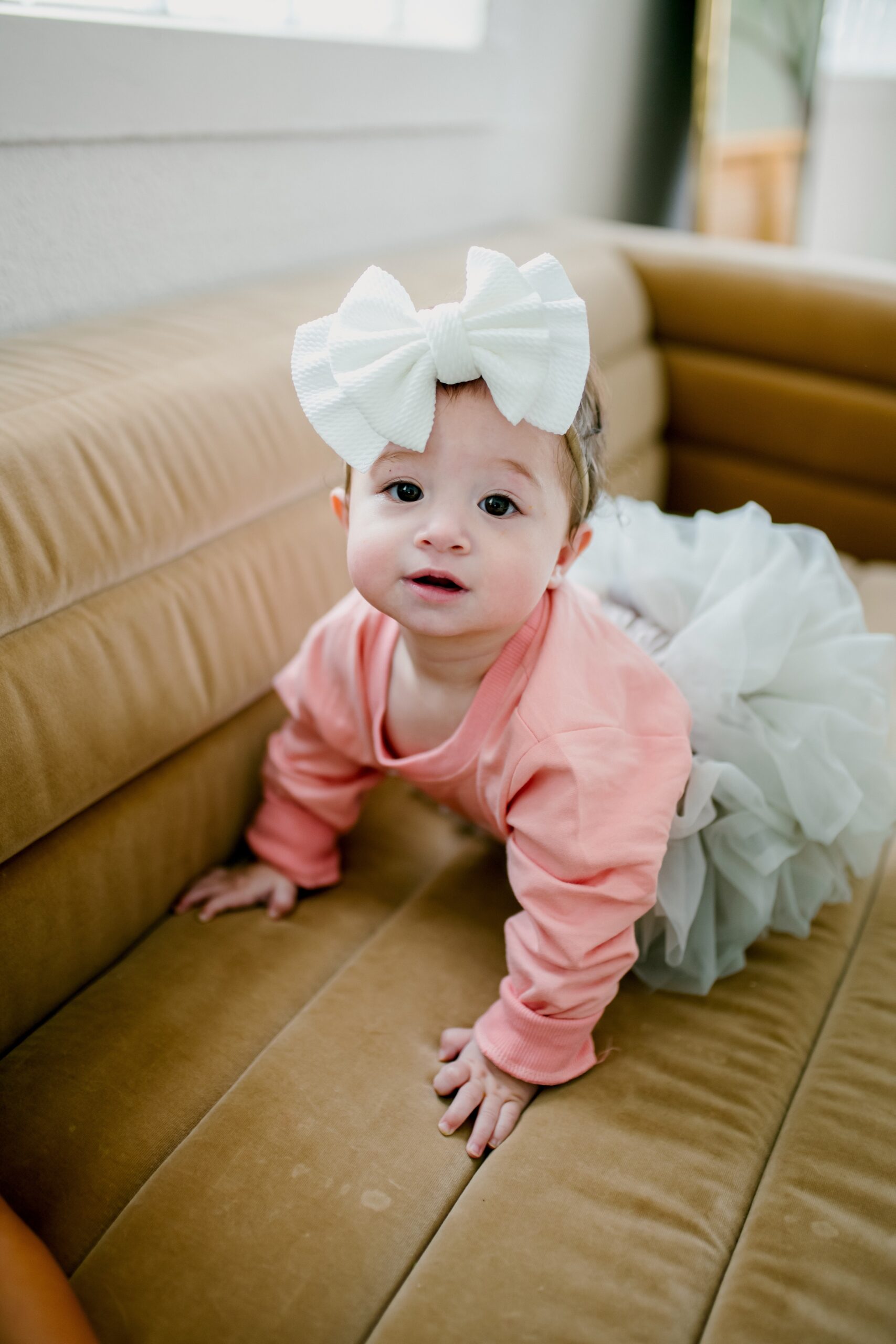 Ella is a crawling machine, she loves exploring everything. She says three words already: mama, dada, and bubba. It's the cutest thing. I still can't believe she doesn't have any teeth yet, but that isn't stopping her from eating. She loves her waffles and fruit! We had to lower her crib to the lowest setting last week because she was already pulling herself up. I know it won't be long before she is walking soon, but I hope she takes her time, because I know she is going to be non stop when she does.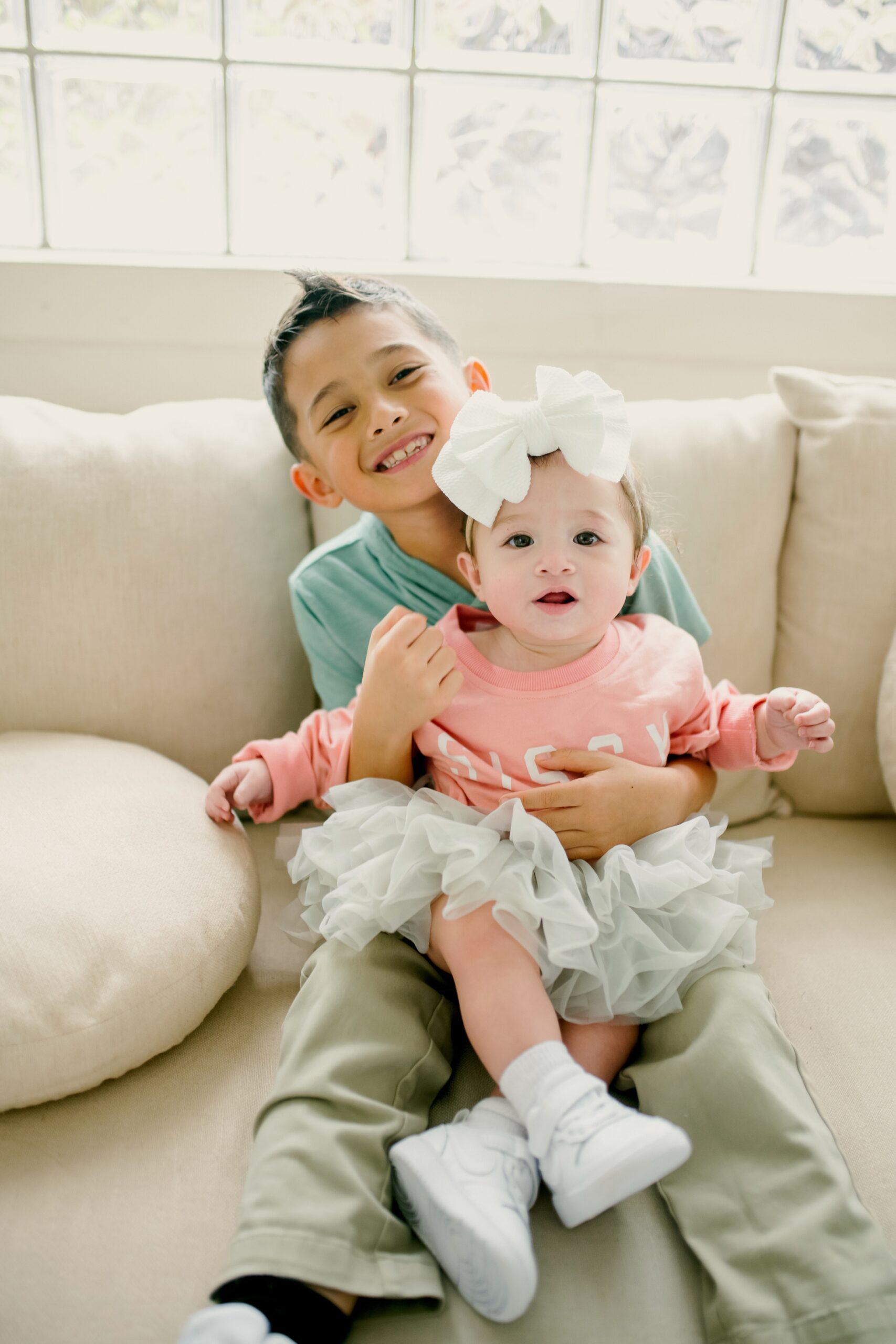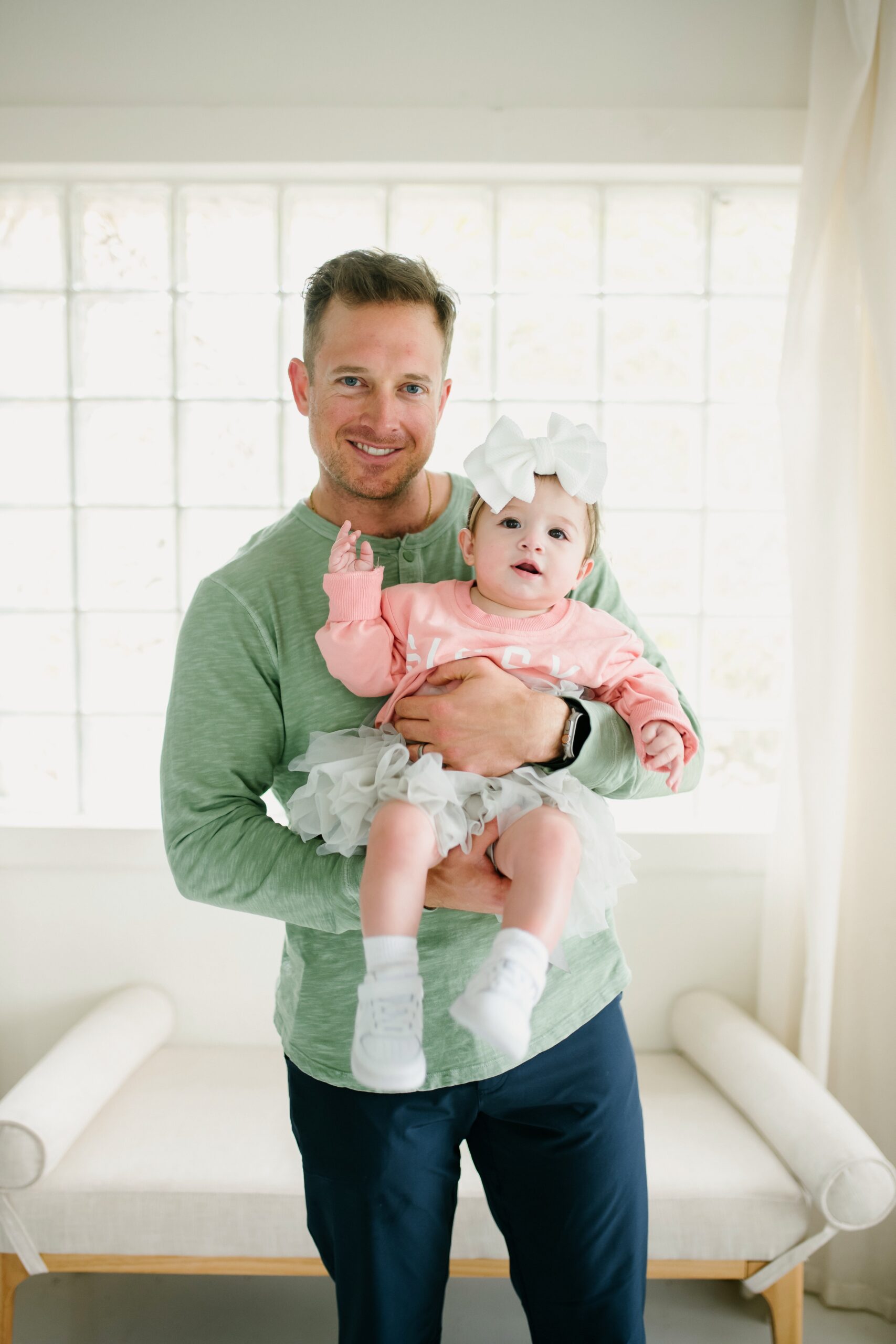 Who do you think she looks more like, me, Josh, or Jayden?
Check out more of her monthly milestones here!
P.S. Subscribe for weekly newsletters so you never miss a single post!