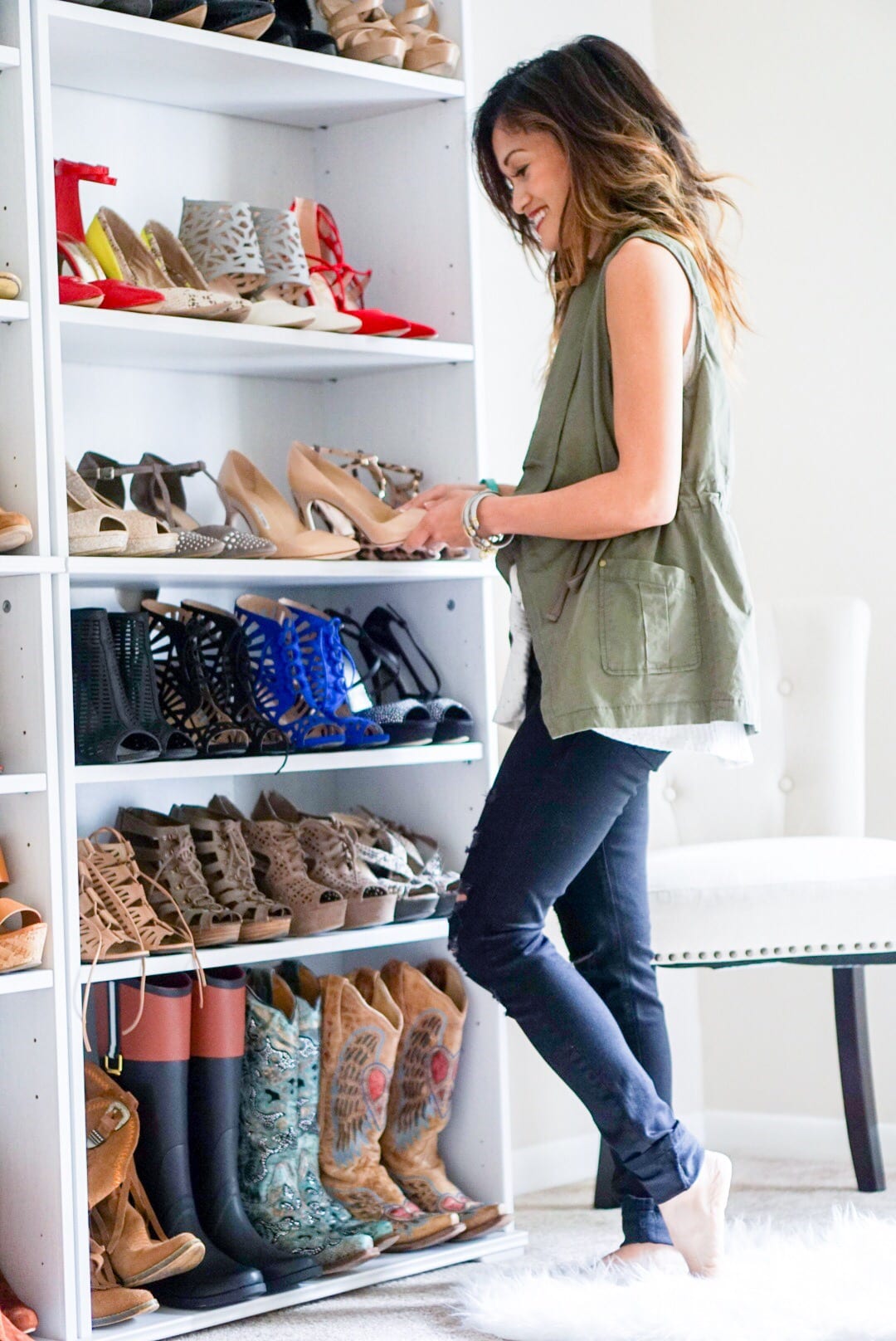 Happy Tuesday! Yesterday was tough trying to recooperate from a busy weekend! I celebrated my twenty eighth birthday this weekend, and I couldn't be more thankful for all the love and support from my friends and family. Plus if you didn't get to see my last post, I did my first ever video travel blog! I'm still trying to get the hang of all the editing part, but I'm looking forward to doing more in the future. Stay tuned and subscribe to my YouTube channel, I'll be doing another video insider on Magnolia Market. My hubby and I took Jayden there last weekend, and we had such a blast. We can't wait to show you more, but until then I want to share with you a very special opportunity I had last month with Nordstrom.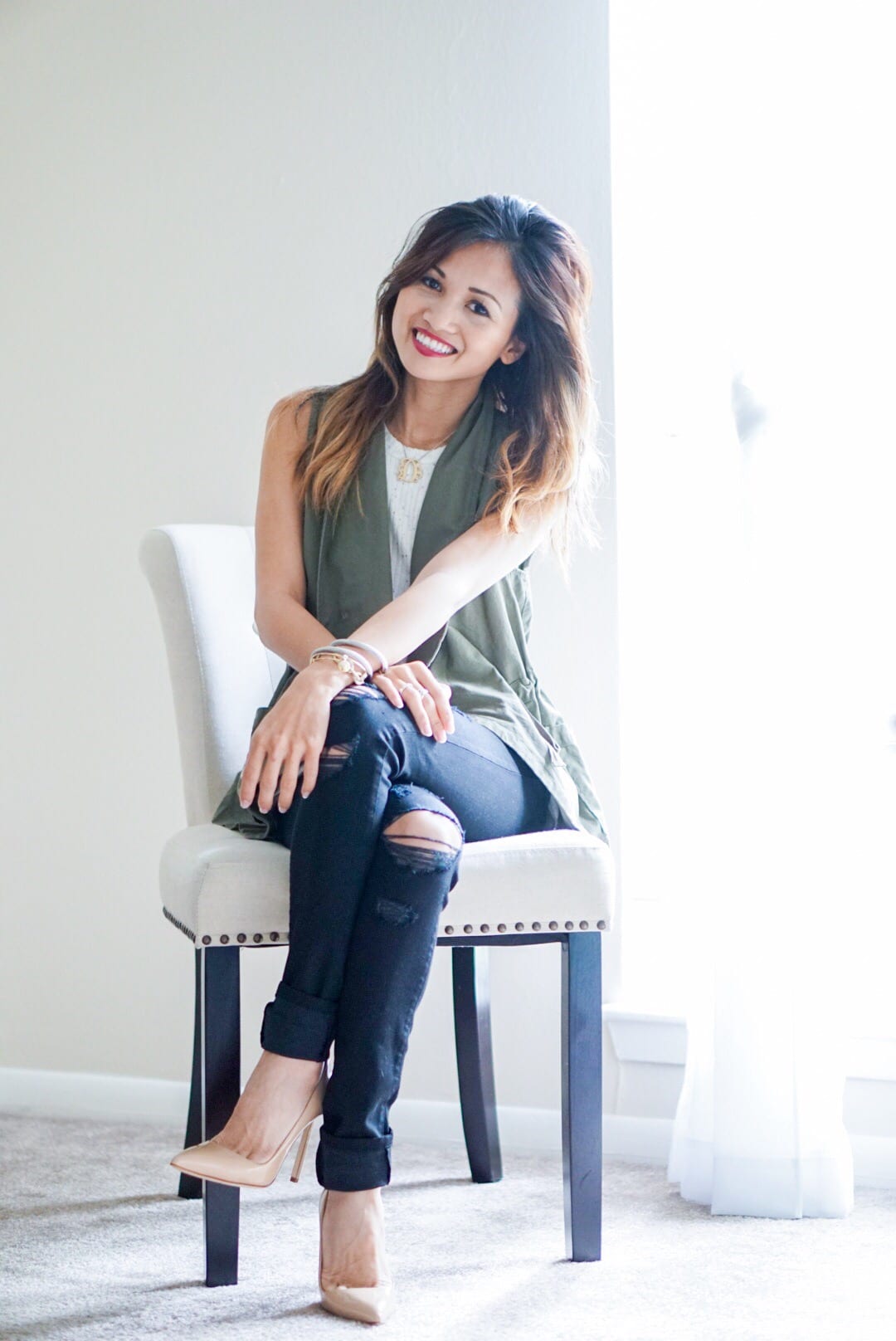 Last month I had the opportunity to do a snapchat collaboration with Nordstrom. If you didn't get to see it make sure your following my Snapchat @dawnpwinston for live updates. For the collaboration I shopped at Nordstrom and shared the latest trends on my snapchat. It was definitely a blogger's dream come true to work for Nordstrom and get paid to shop!
One of my other dreams as a blogger, made possible by Nordstrom, was to purchase my first designer shoes. I can't justify it any other day but when you are paid to shop well then that's a whole other story. For the longest time I was debating on which designer shoe I should get first. I had my heart set on several name brands like Jimmy Choo, Louboutin, and Manolo. But I couldn't decide what. So I called up a friend and we met up at Nordstrom's where we had a very nice salesman help us out with my shoe buying process. Here are 3 things I considered to helped me decide on which designer shoes to get.
1. Wearability – where will you wear these shoes? I wanted a shoe I could wear just about any where. I decide a nude heel  would be perfect for matching with anything.
2. Style – Does the shoe flatter your style. When it comes to heels because I'm only 5'2″ I prefer something higher to elongate my look.
3. Comfortablity – I think this is the biggest factor in what made my decision. When I tried on the Oh So Kate Louboutin, and the nude heel Manolos, there was a noticeable difference. The Manolos fit true to size and I could walk around in them, but the Louboutin I had to go up one full size and they hurt to walk in. As pretty as those red bottoms were, it wasn't what I was looking for when it comes to wearability. I wouldn't be able to wear those anywhere for more than 10 minutes.
So in the end the Manolos came home with me because of those three factors. I was so excited to get them home so I could play dress up and pretend to be Carrie in Sex in the City.?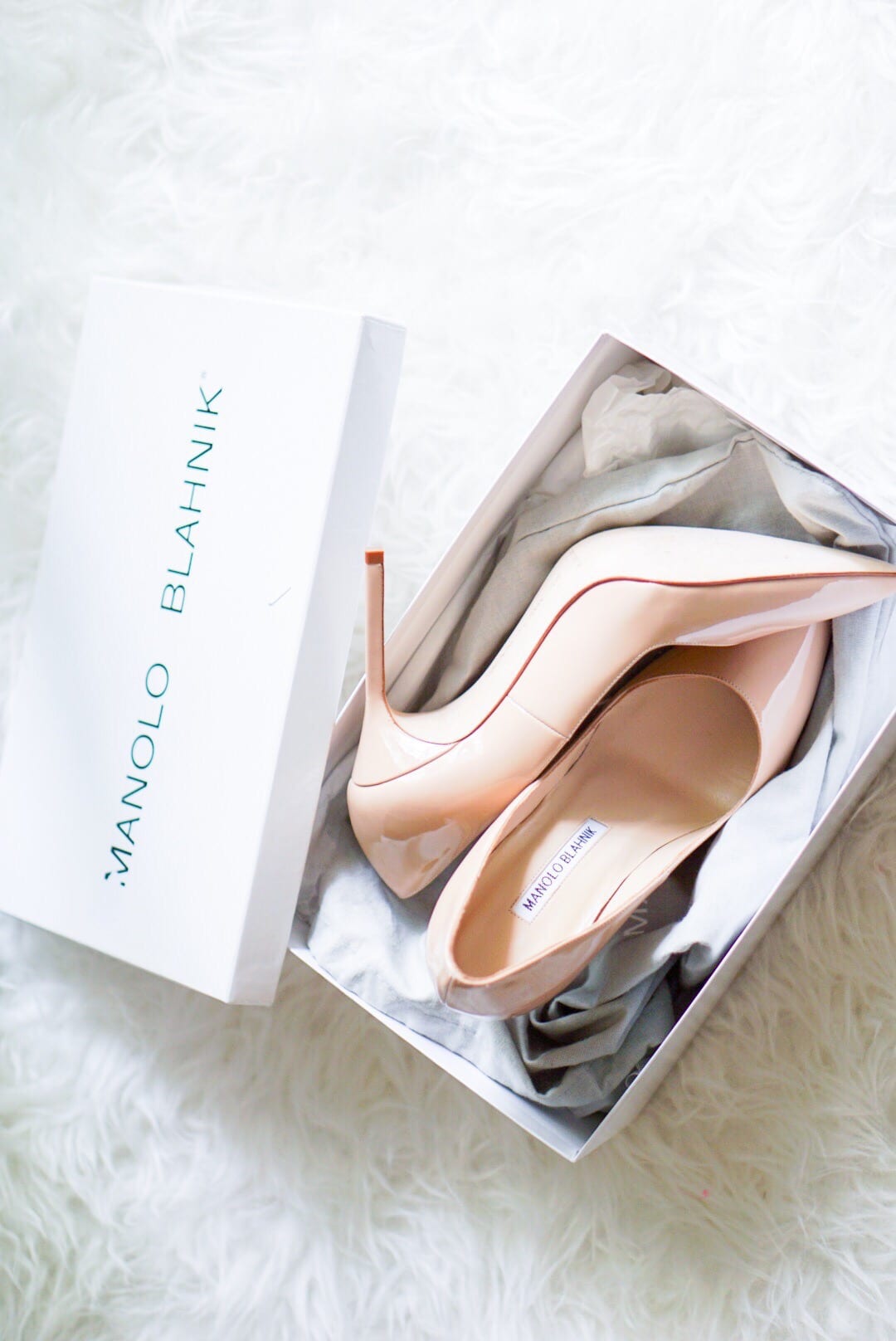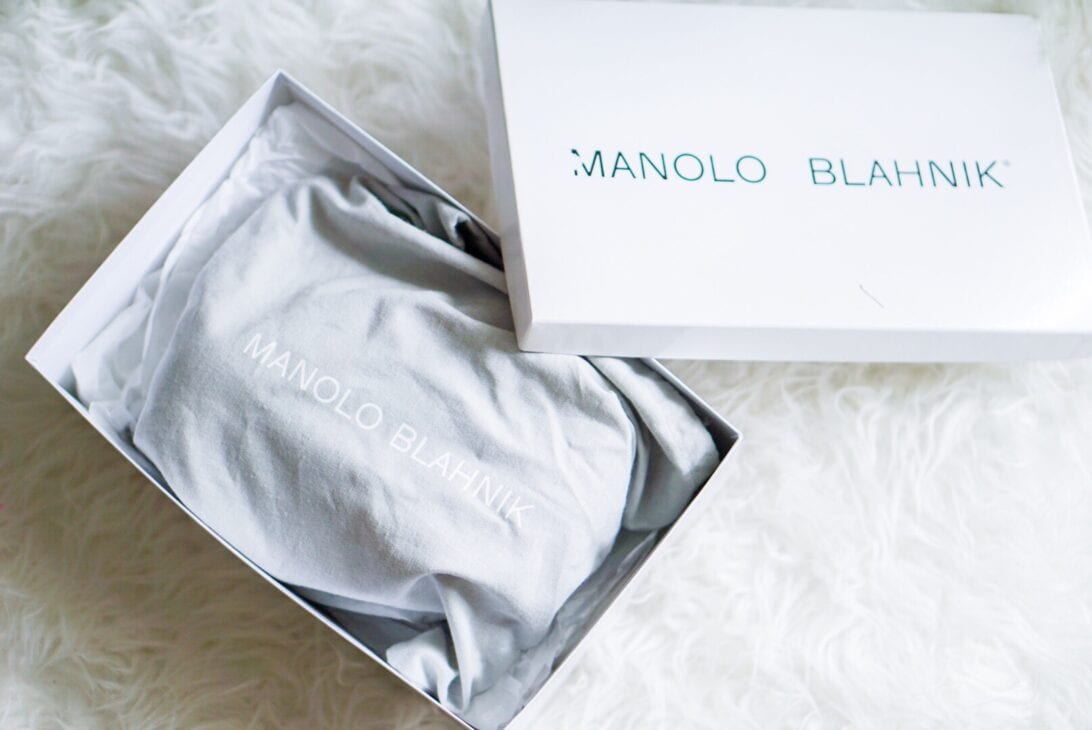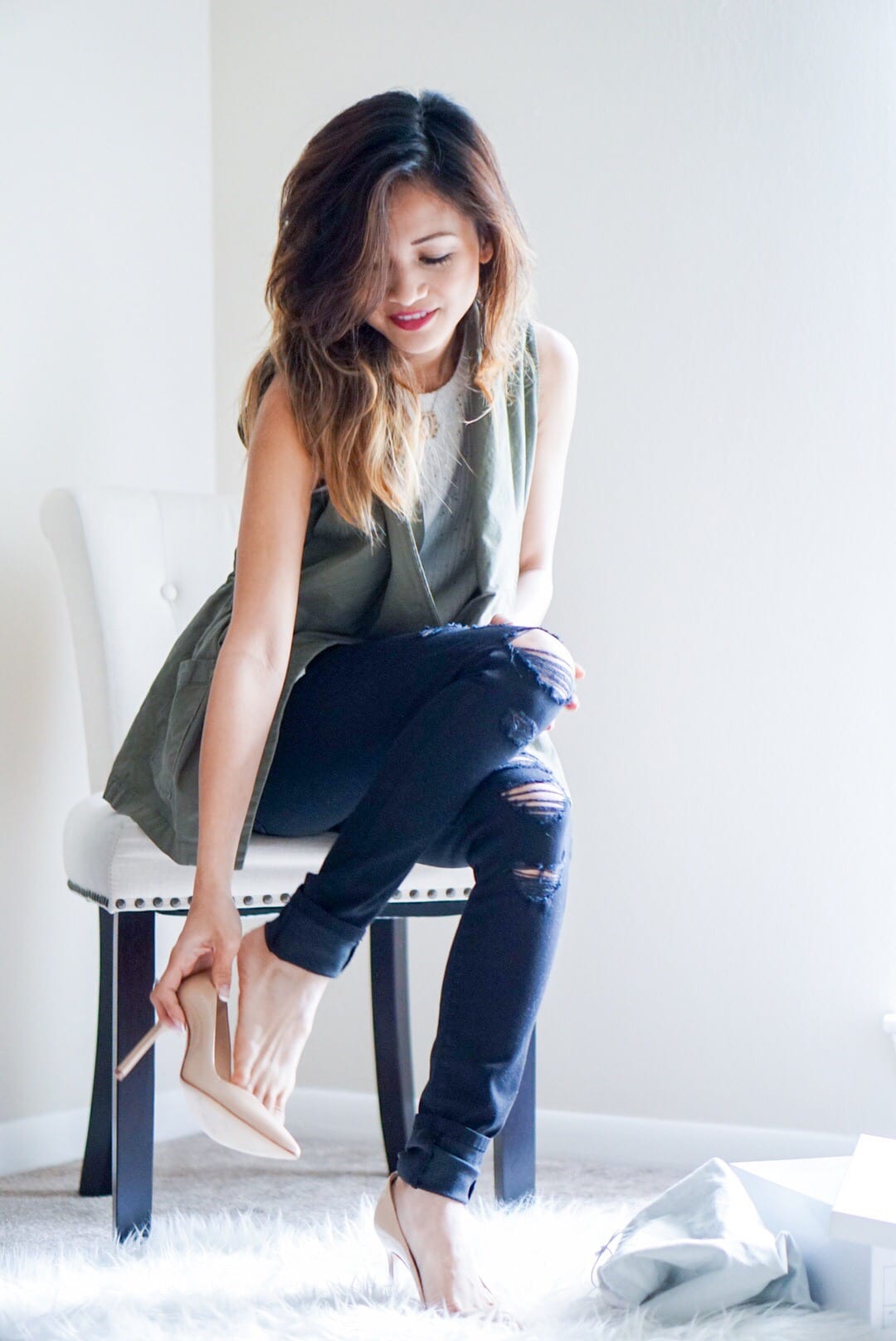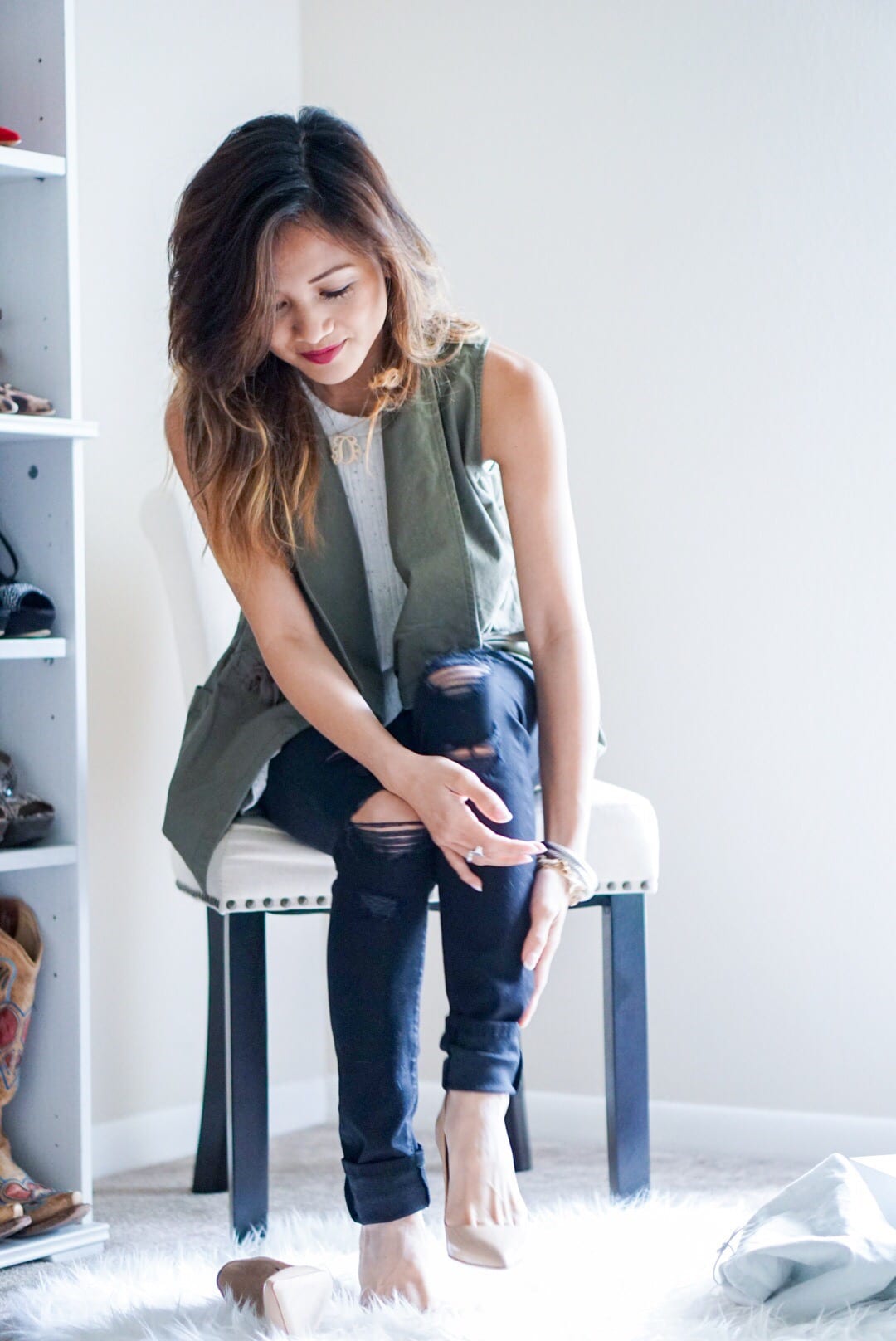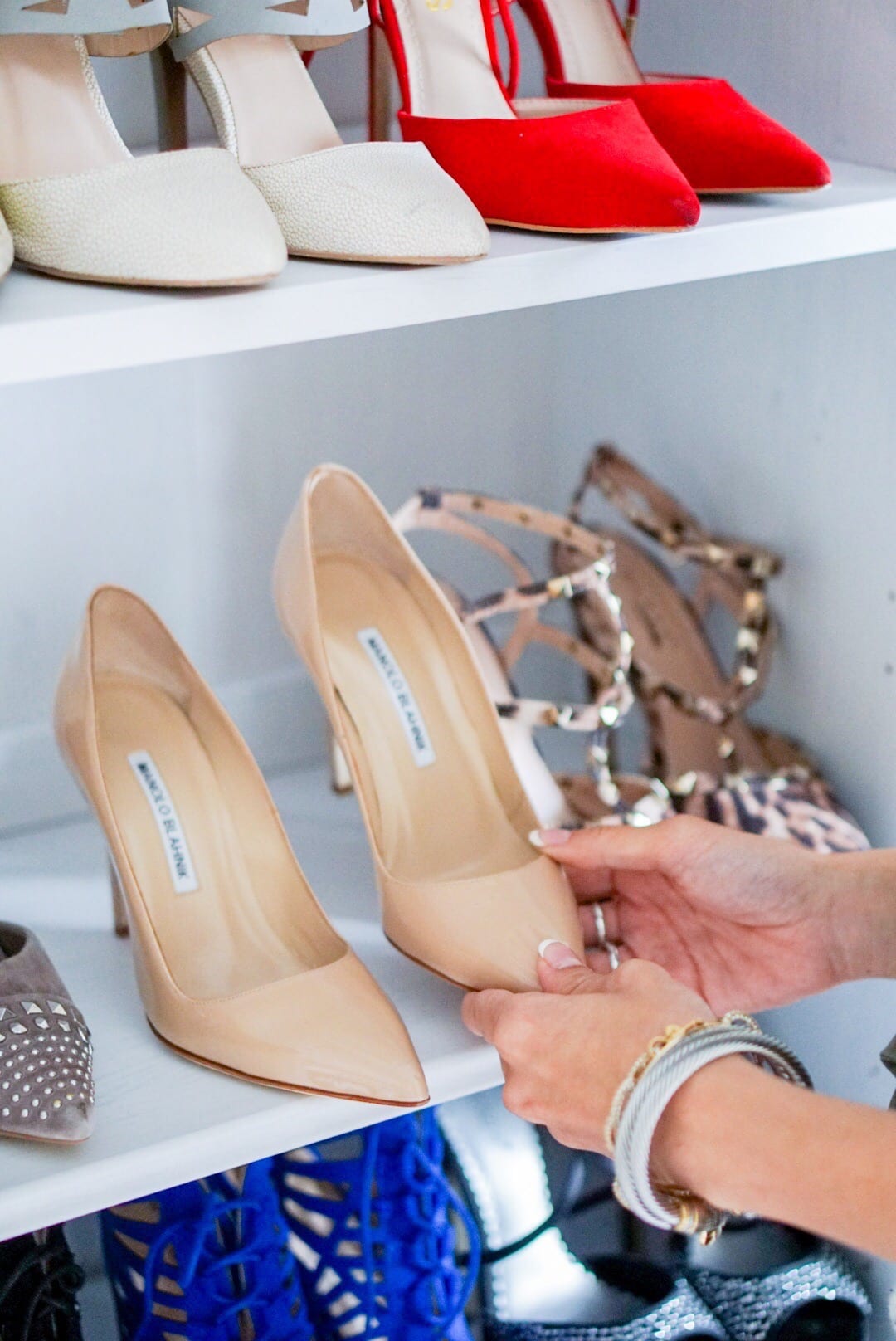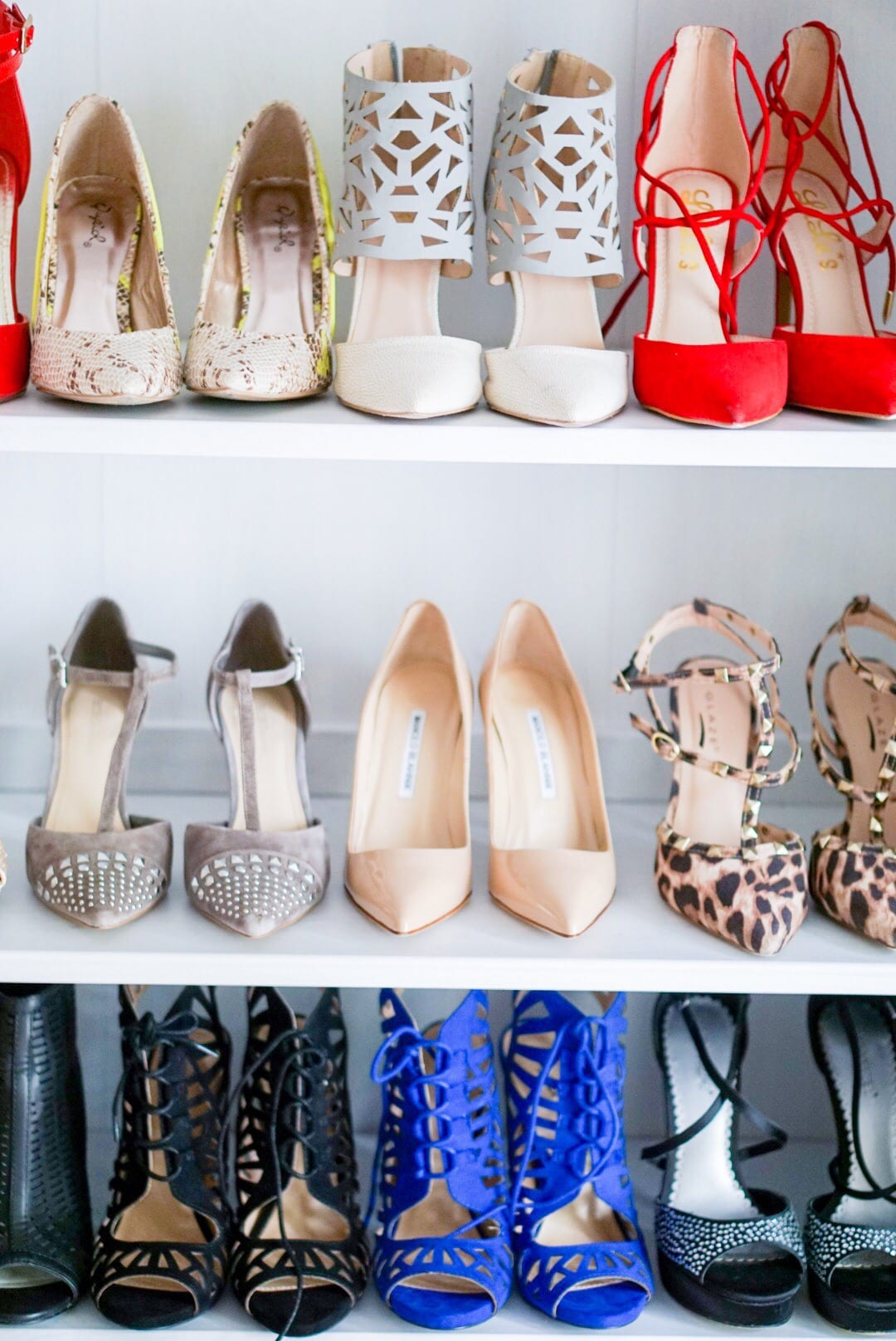 Shop the look:
Thanks for stopping by and I hope you enjoyed this post! Please subscribe below for for more from my blog. Have a great day!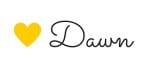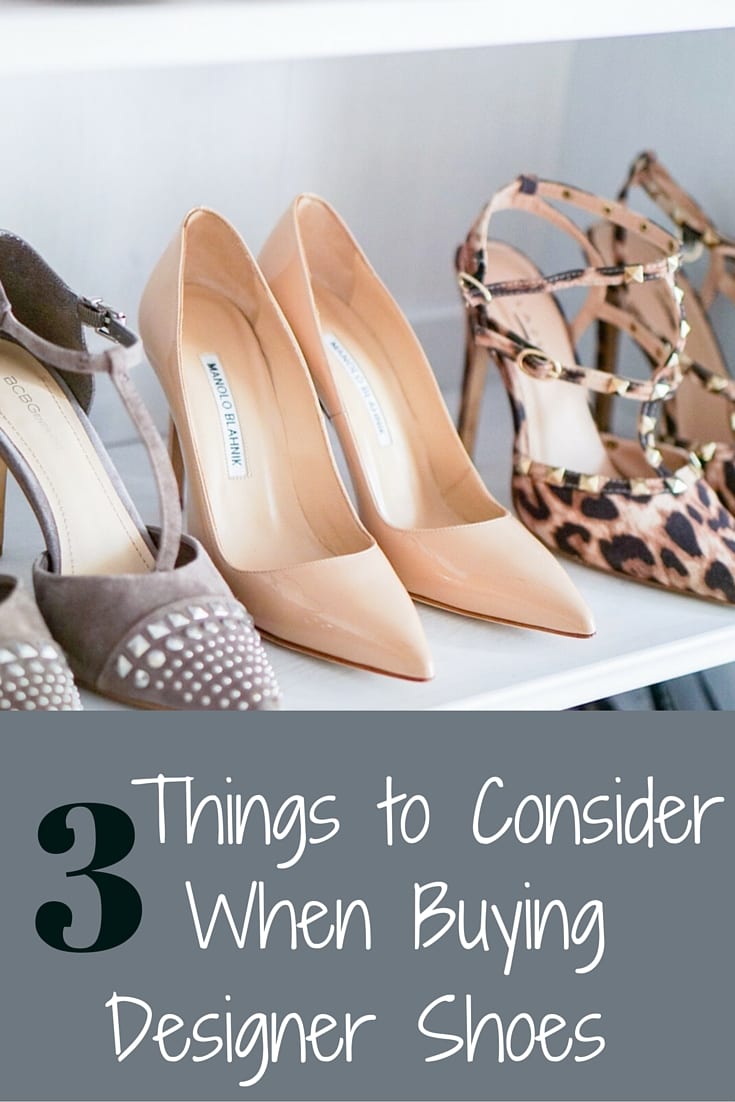 Follow along to get updates on new post and exclusive GIVEAWAYS!