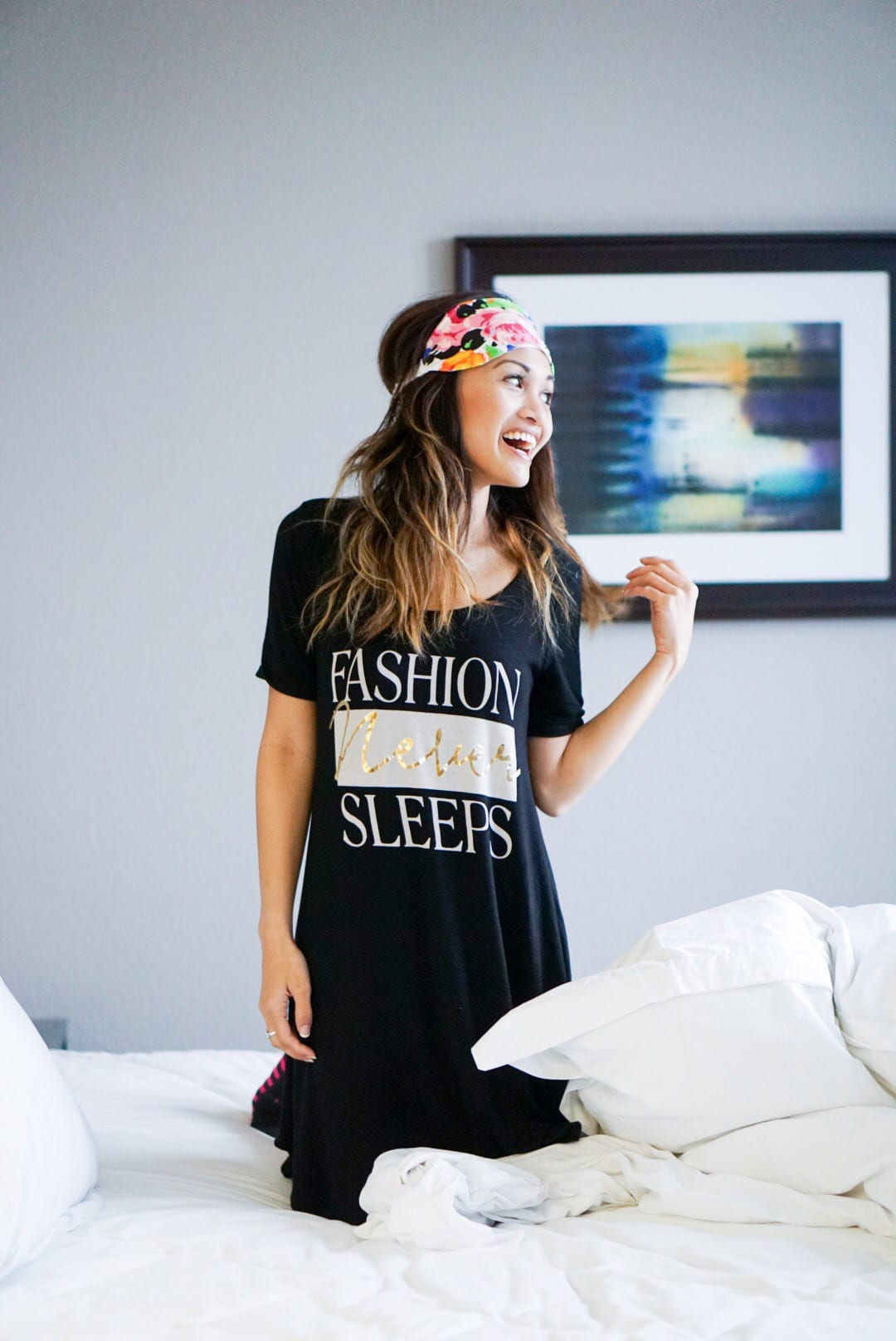 This past weekend my hubby and I had the opportunity to stay at the Hilton in Arlington. Josh is a huge Texas Rangers baseball fan and comes from a big baseball family. His Uncle is the manager of the Texas Rangers, so we try to make it up to Dallas once a year to visit family and watch the games. It was a fun weekend full of baseball and family, and we couldn't have wanted anything more from our first road trip with Jayden. We were very thankful for our complimentary stay at the Hilton, and wanted to share our first family stay with you. The Hilton was very convenient for us because it was only minutes away from the ball park. It is also close to Six Flags, and the Dallas Cowboys stadium. You can literally see it from the view outside our window. Below are more pictures of our stay at the Hilton, and a fun video recap of our weekend trip!
Upon our arrival we were greeted with these beautiful cheese and wine tray complimentary of the hotel. When they found out we were bringing Jayden they bumped us up to one of the Junior Suites so we had plenty of room for our two day stay.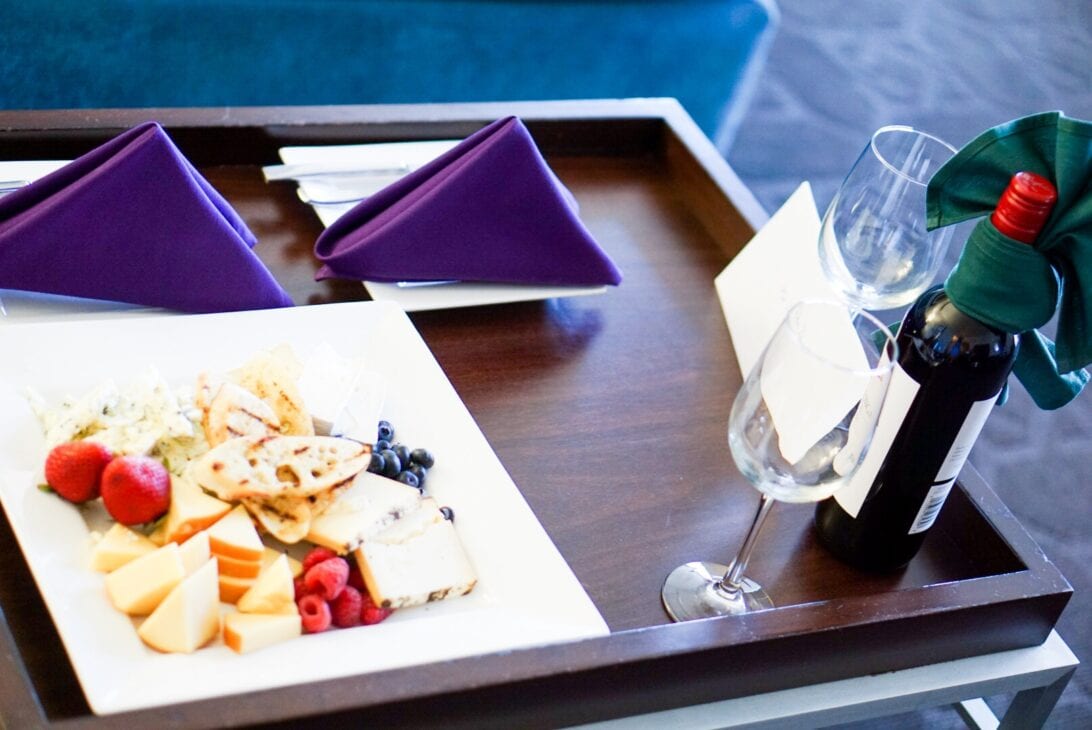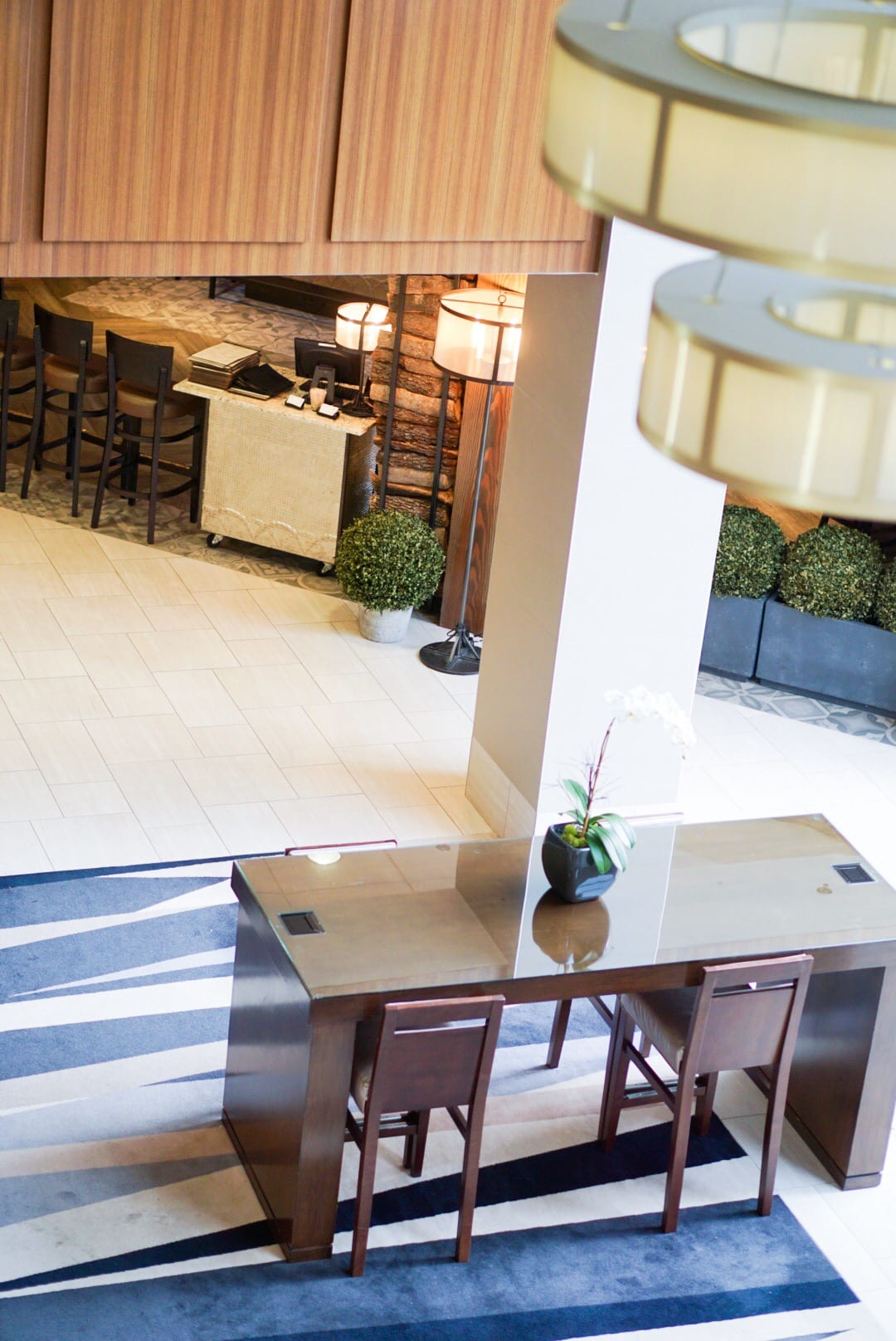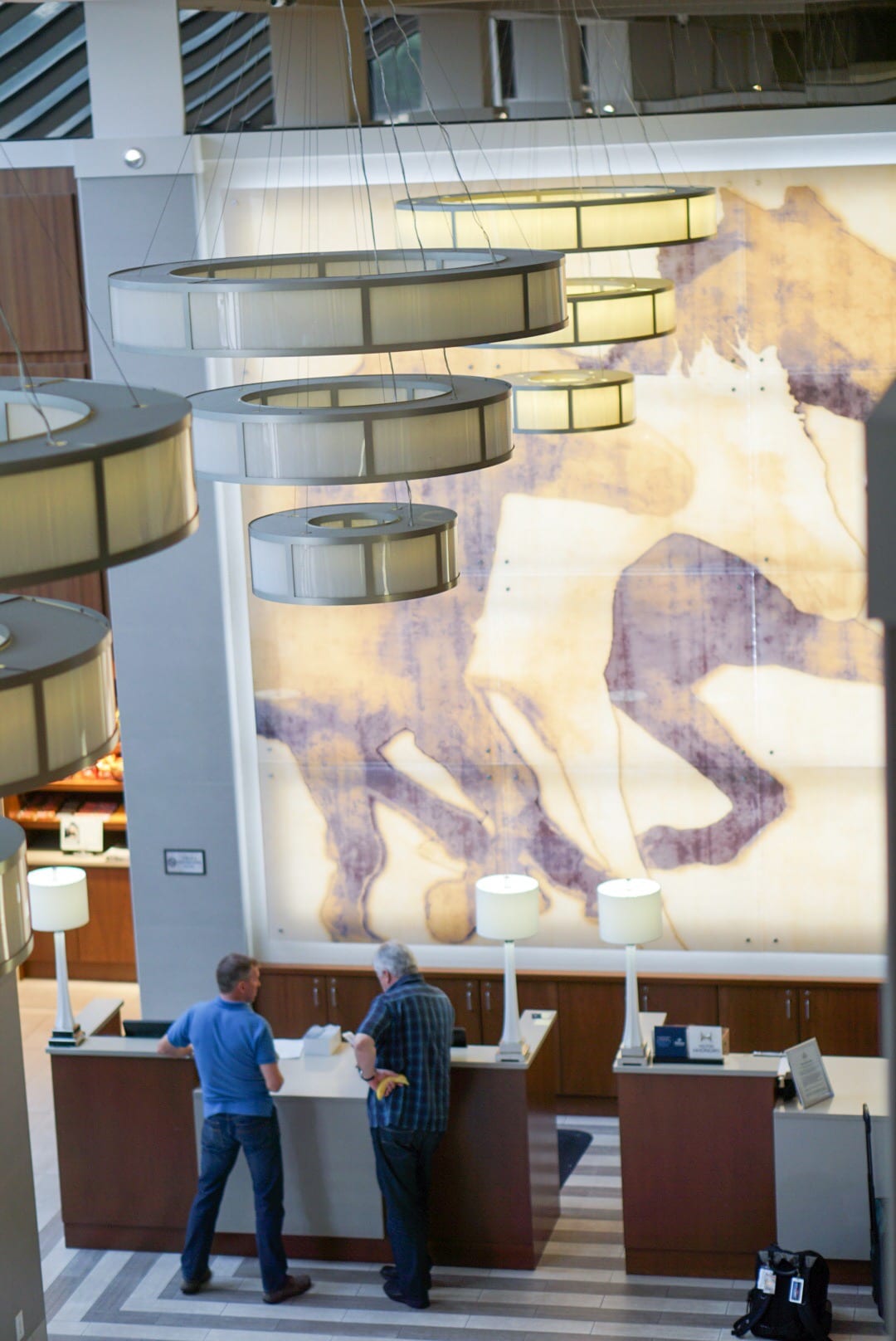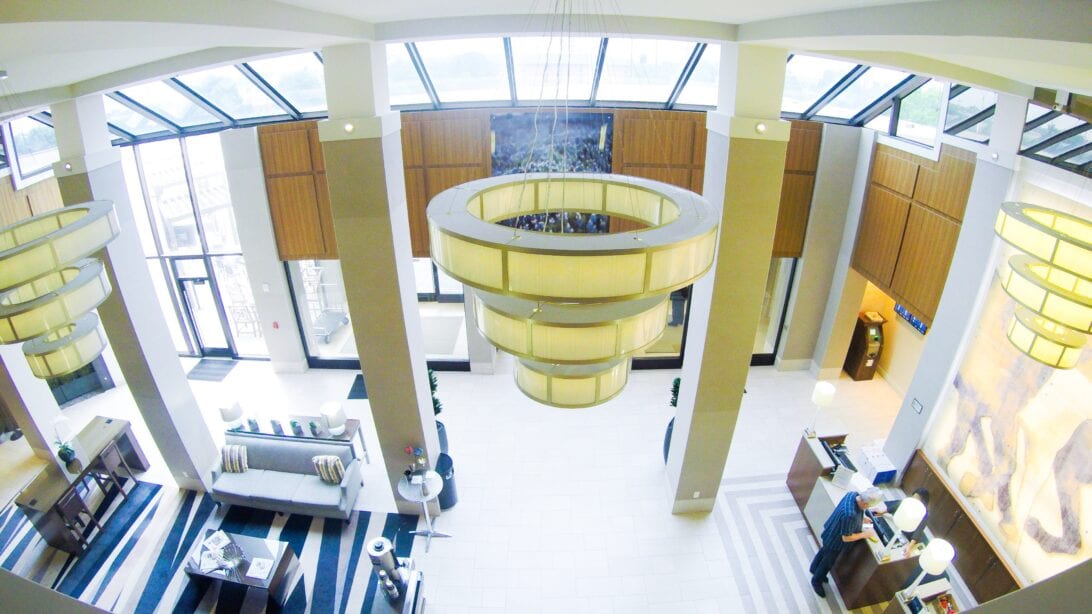 This is the view of the lobby. I loved the modern chandeliers and huge wall paintings. The open light concept made the hotel feel warm and inviting.
Below are more detailed pictures of our suite. The suite has a TV in each room, and the most comfortable bed for all three of us to sleep on. Even though they had a crib for Jayden in our room, he just happened to end up in our bed by the end of the night. I can't help it, I love cuddling up with my little guy. 😉 The Hilton Arlington Junior Suites offer a king size bed with Hilton's Serenity Luxury bedding package, including Serta Perfect Sleeper beds, Supertopper mattress pad, 250 thread count and Touch of Down pillows.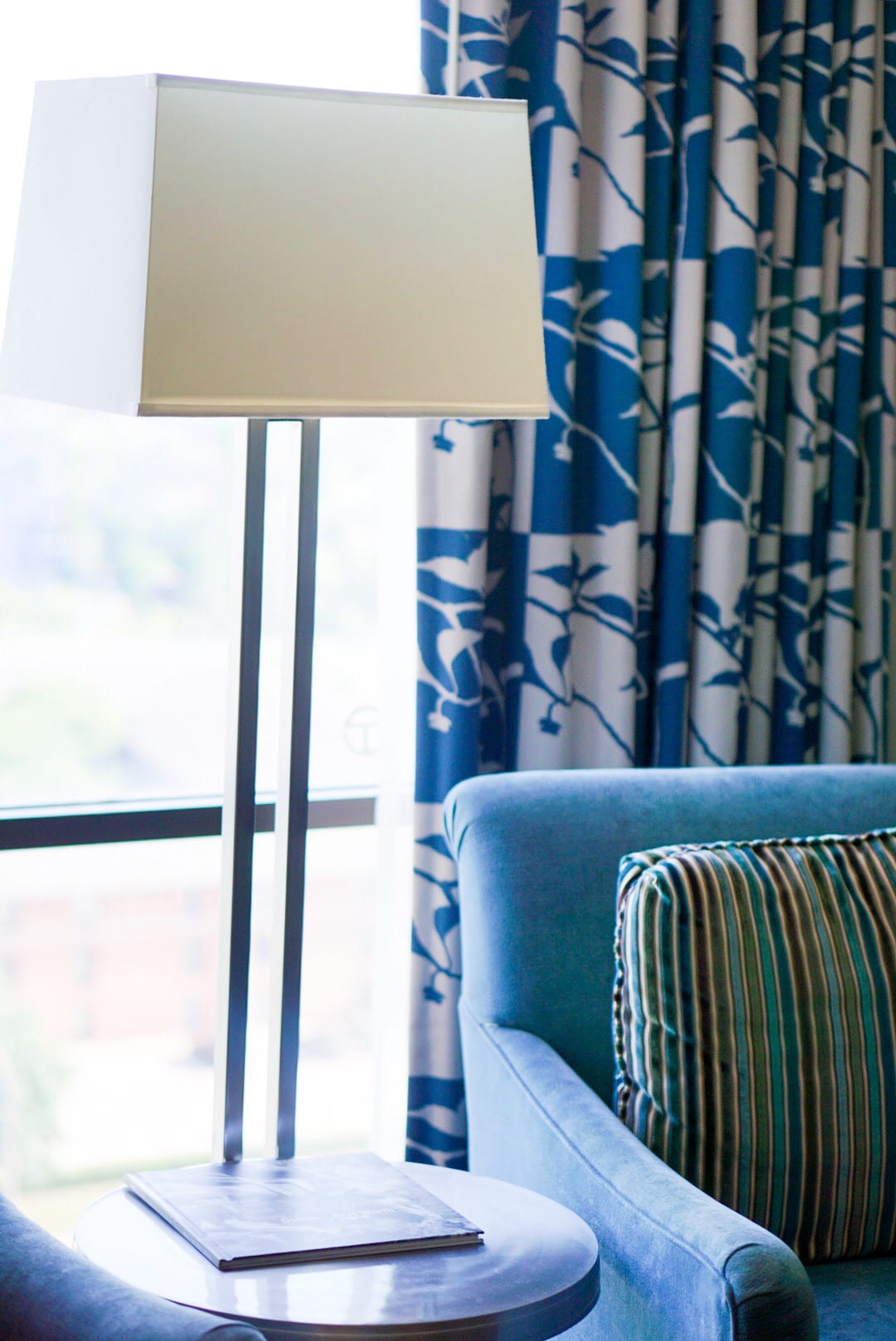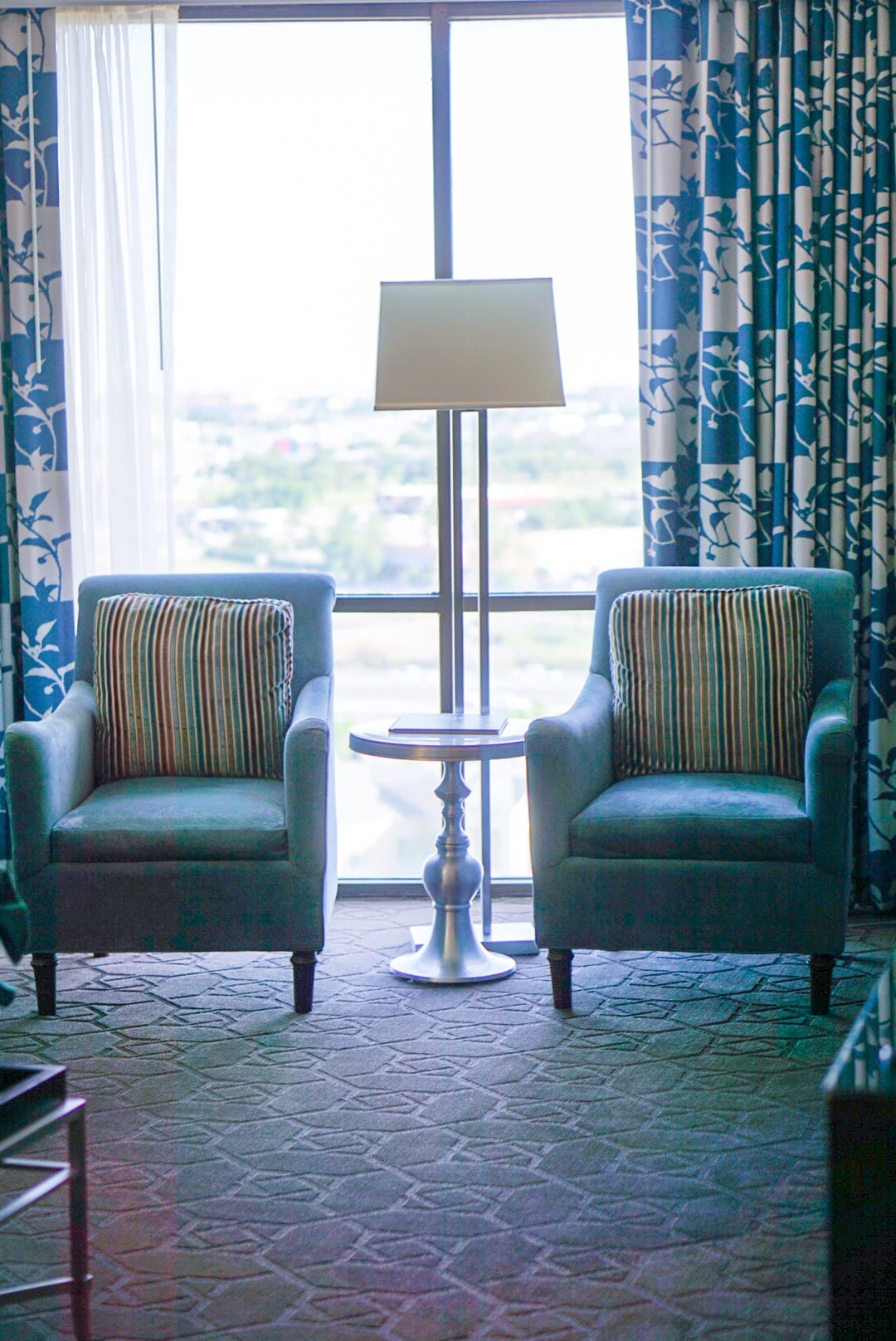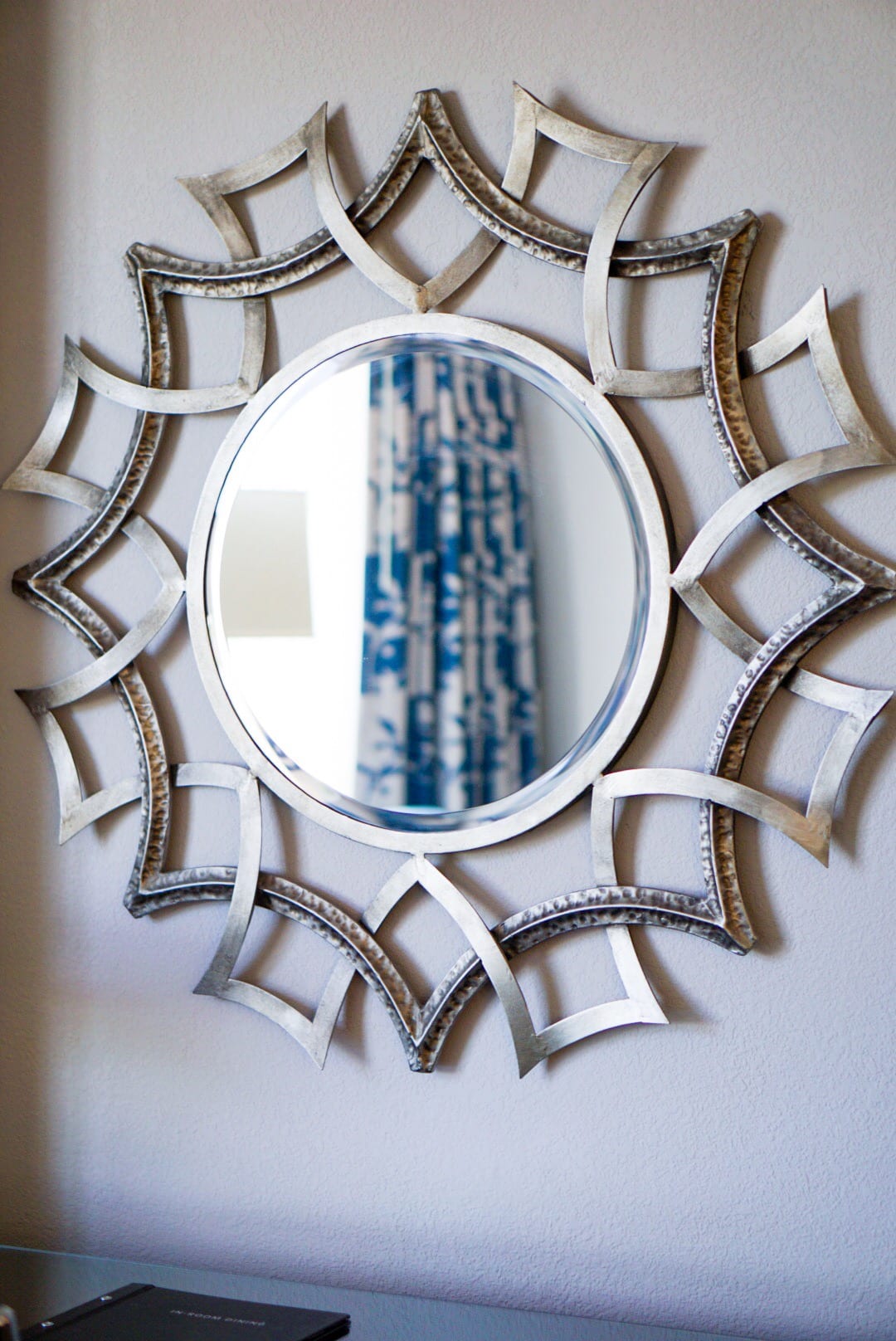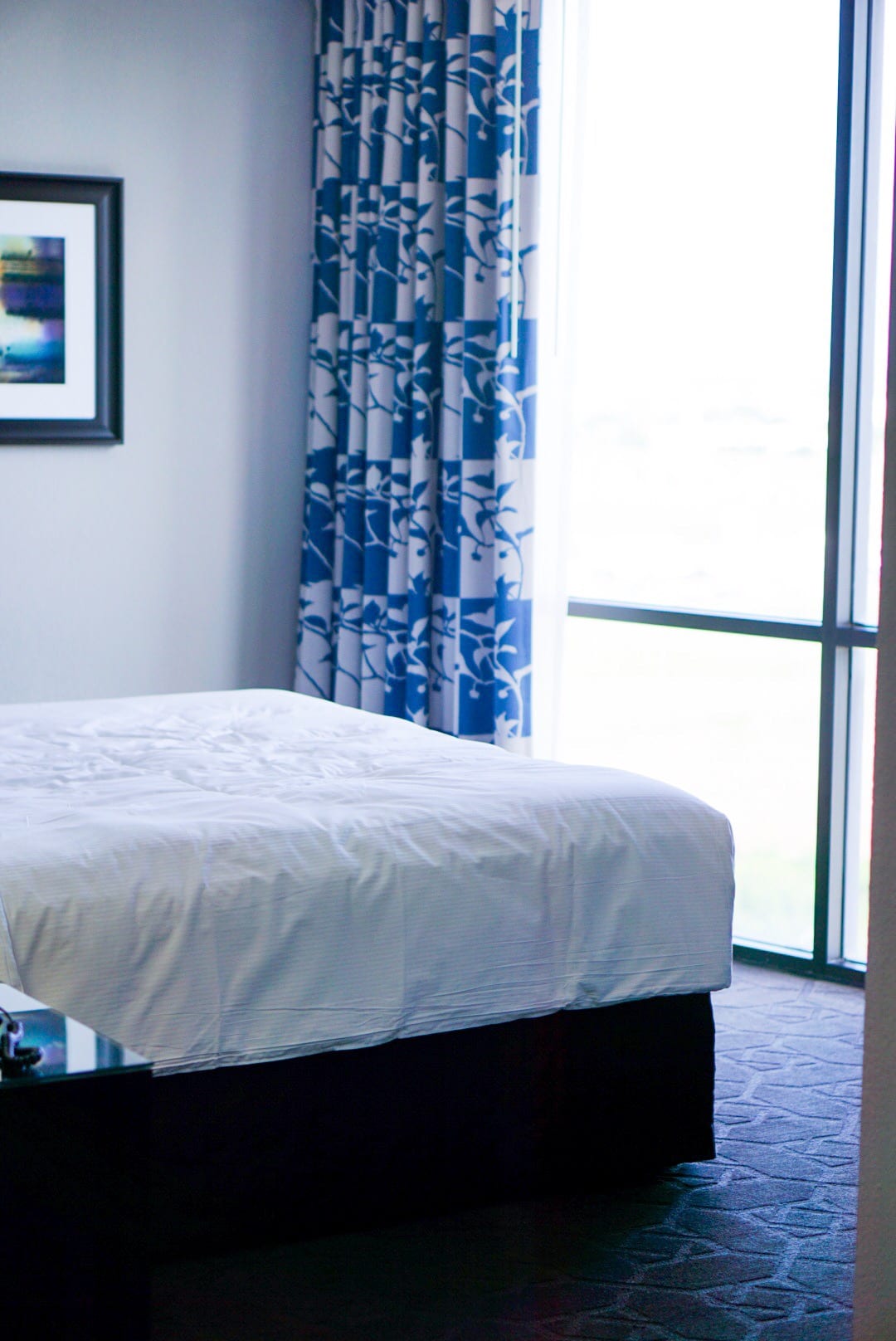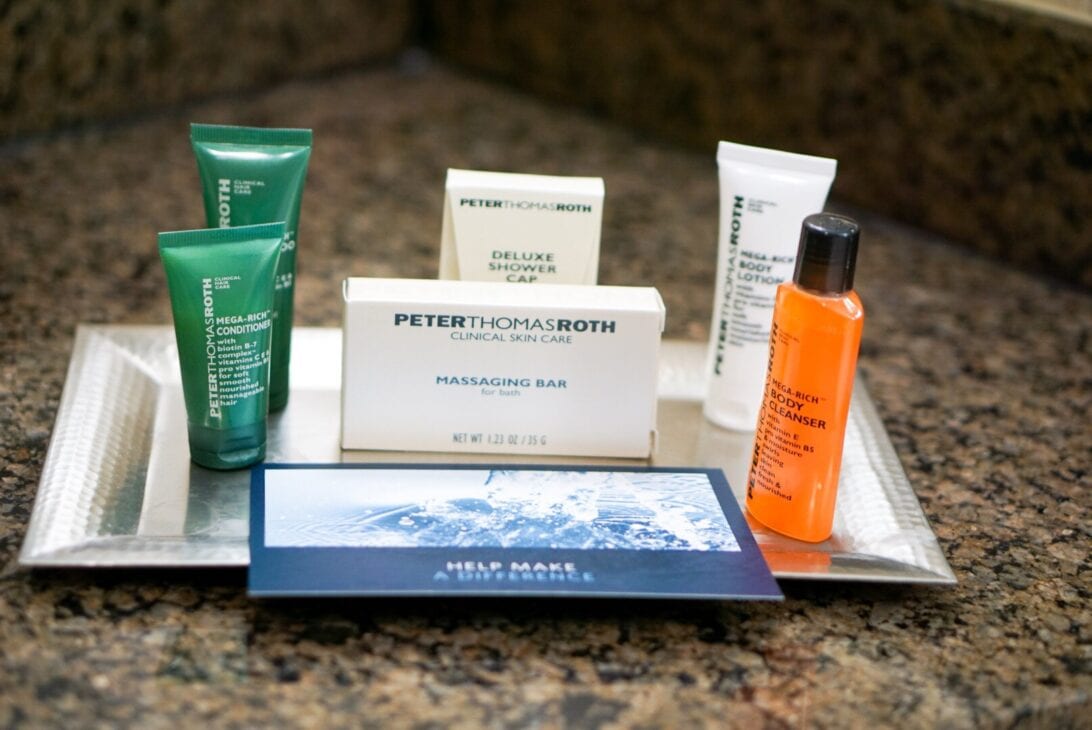 The hotel also comes with a nice gym that is accessed through the indoor swimming pool. My hubby enjoyed being able to still workout while he was on vacation. I love that they have an indoor and outdoor pool. Even though it rained on our last day there, we were able to use the indoor pool.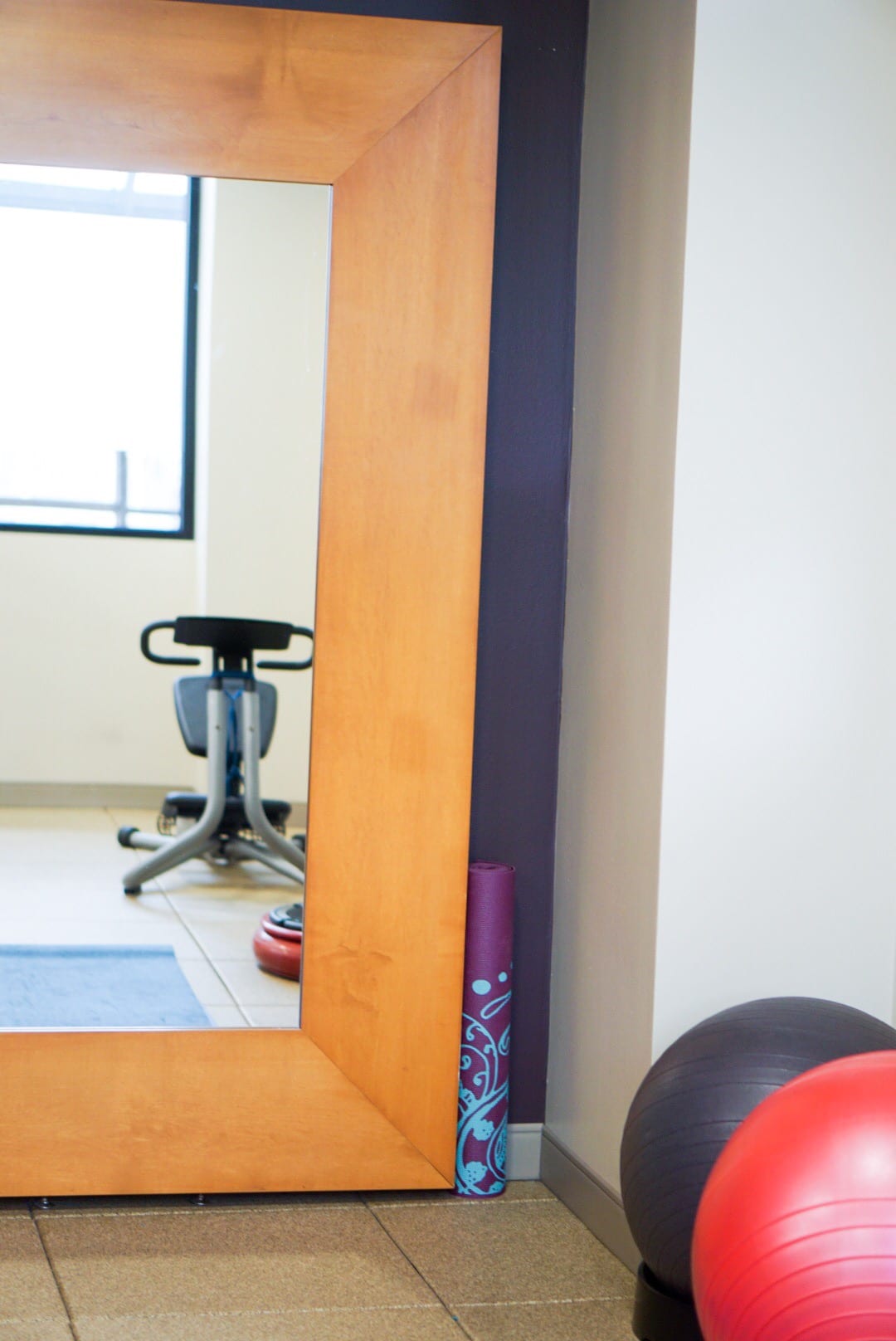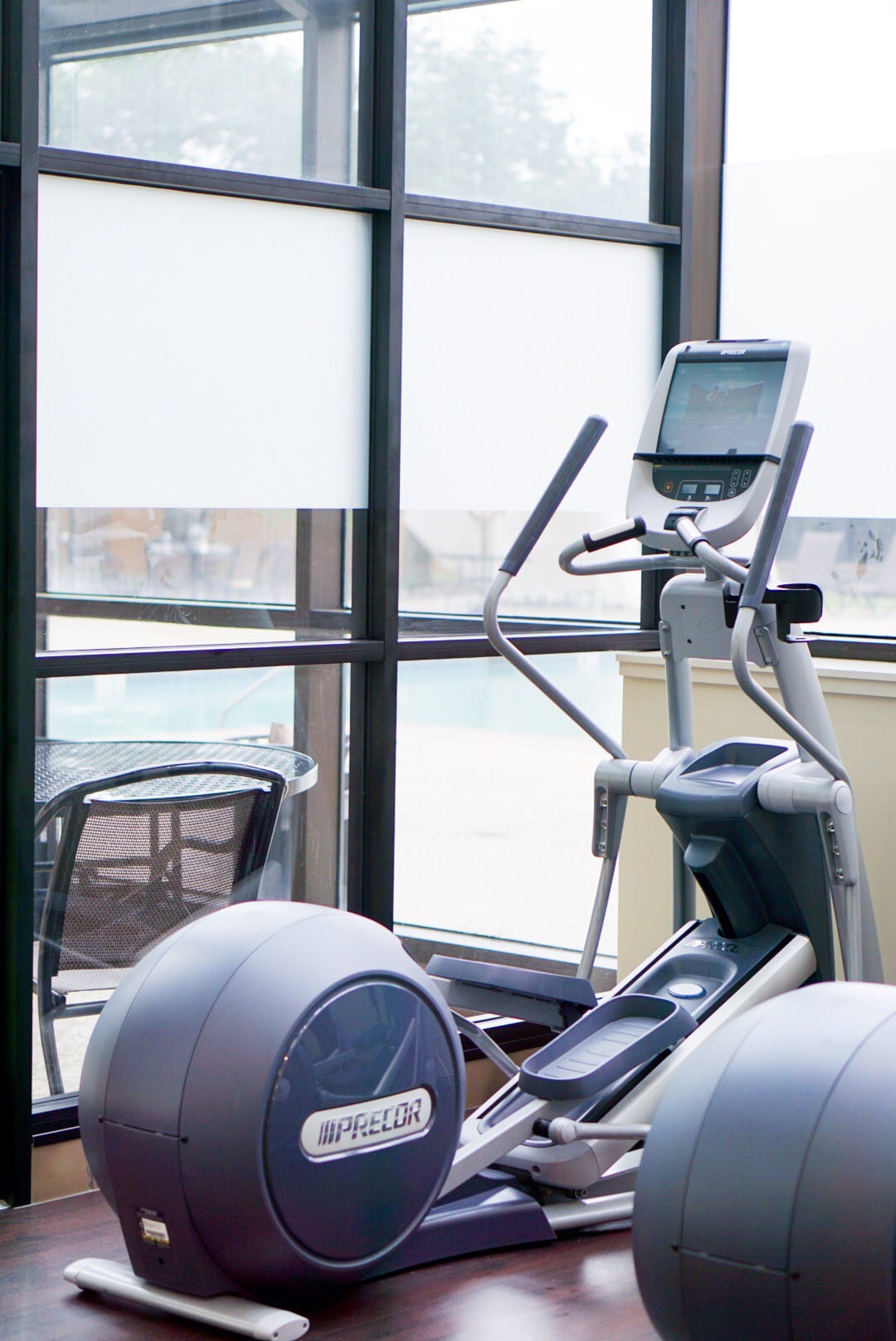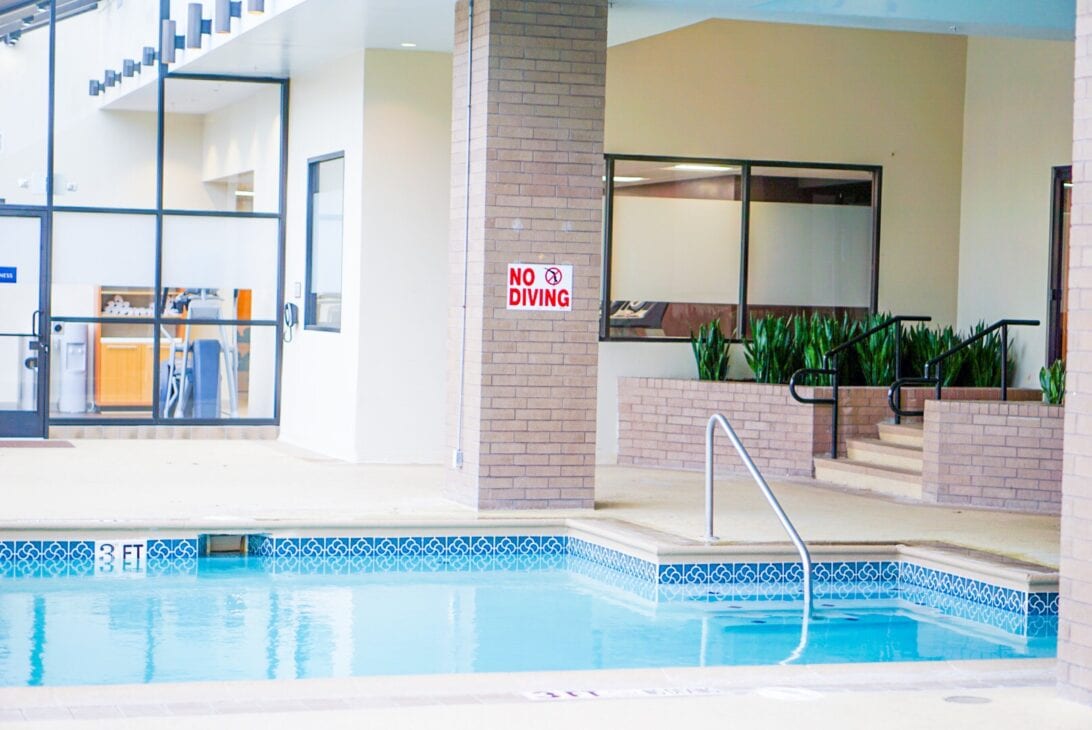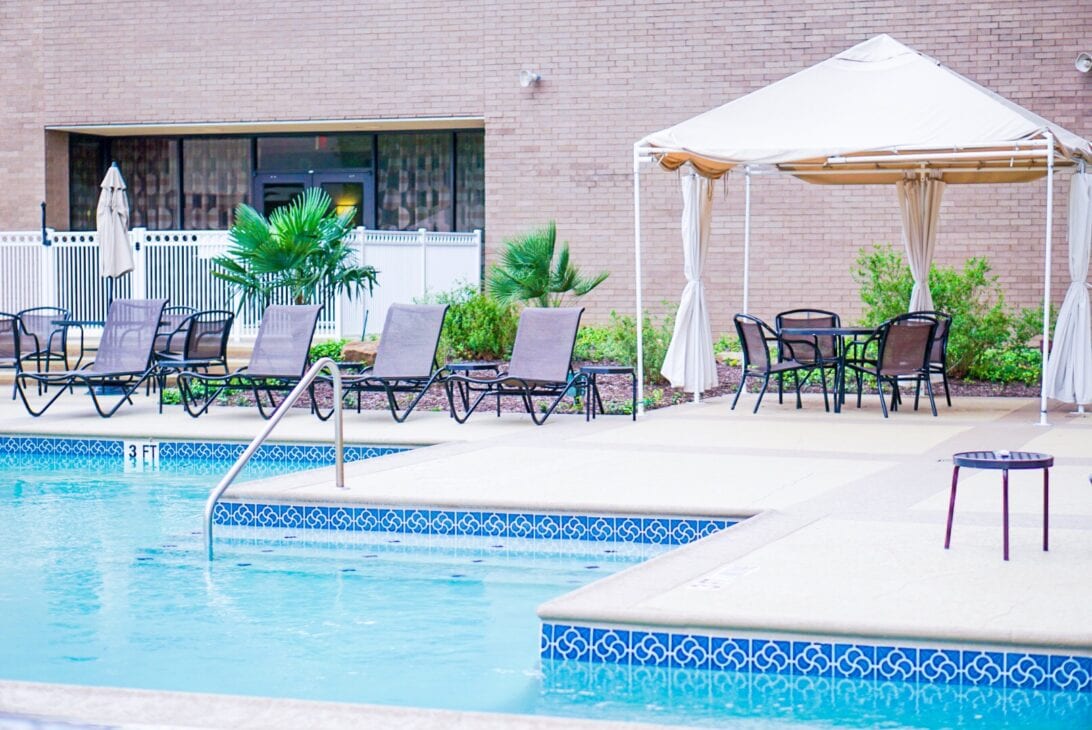 The Hilton has the R Bar & Grill connected to the hotel. It is the perfect restaurant for sport lovers. We saw so many Rangers fans at the restaurant. We ate here for lunch and had the best spinach crab dip. I ordered the Shiner Short Ribs and I loved how tender and flavorful it was. We had good portions and had left overs for sharing. We enjoyed the restaurant so much we ordered in for a late dinner after our game Saturday. The Tiramisu Dome was to die for. It was gone in five minutes. Overall the service was great, and the staff was wonderful.
My husband would describe this stay as a stay fit for a rock star. We really had exceptional service while we were there. We are so thankful for the incredible staff at the Hilton. It can be stressful traveling, and even more stressful with an active toddler, but the HiltonArlington really made our stay truly enjoyable. For anyone looking for a fun weekend trip with the family to Dallas this is the perfect hotel for you to stay in.
Check out our video of our weekend trip below:
I hope you enjoyed my first video blog of our trip. If you enjoyed it please subscribed to my youtube channel. Spoiler alert, I will be doing video blog of a inside look into my favorite HGTV show Fixer Upper's Magnolia Market. So stay tuned! Thanks for following along.