Hi friends,
Hope you are doing well! Today I am sharing a fun home project we did during quarantine, our china hutch makeover DIY. My dad pasted down to me his grandma's old china hutch for my dining room. I've always loved the quality of antiques and older furniture especially when they have family history. This beautiful hutch has been in the family for over three generations and was still in great condition. I had been on a hunt for a year now for a china hutch that also doubled as a buffet/server for my dining room. When my dad showed me this beautiful piece that had been stowed in the garage for years now, I knew this was the one. It was a little outdated and didn't fit my overall interior decor, so I decided to give it a little makeover. Check out our china hutch makeover DIY below!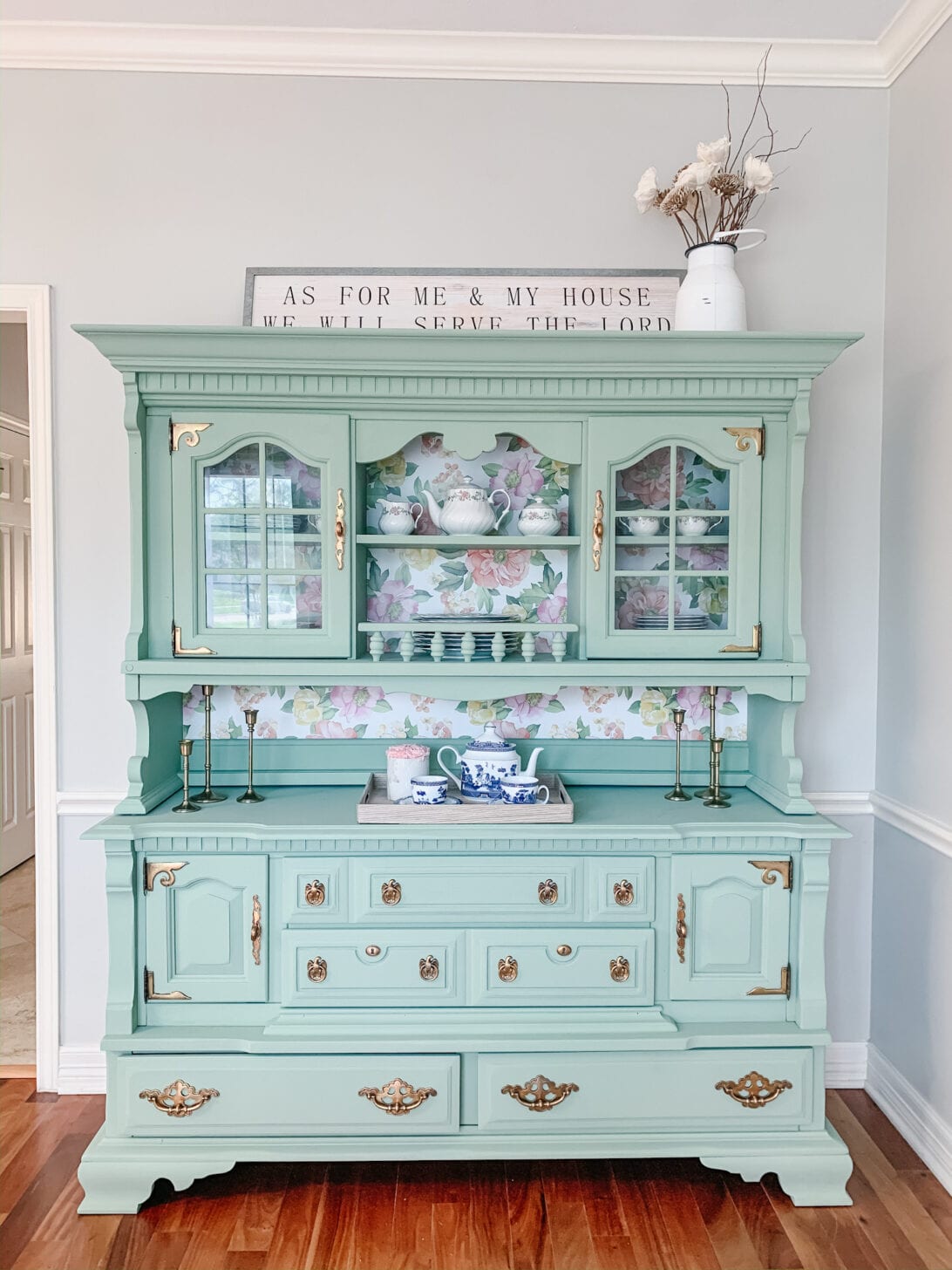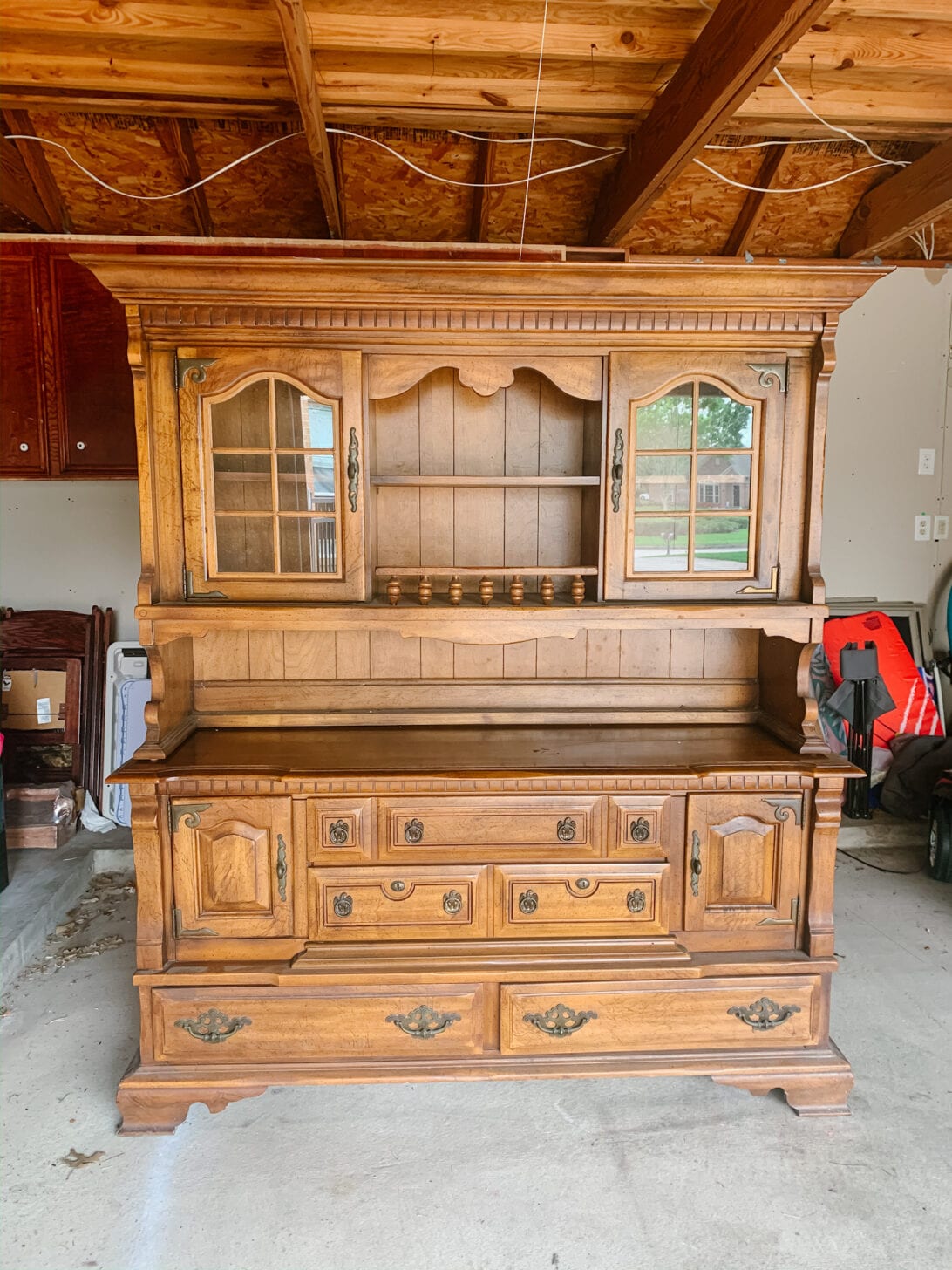 This was the original piece. It was an absolutely beauty and so well constructed down to the last detail in the finishes. It's hard to find furniture these days that is real hard wood and that well made.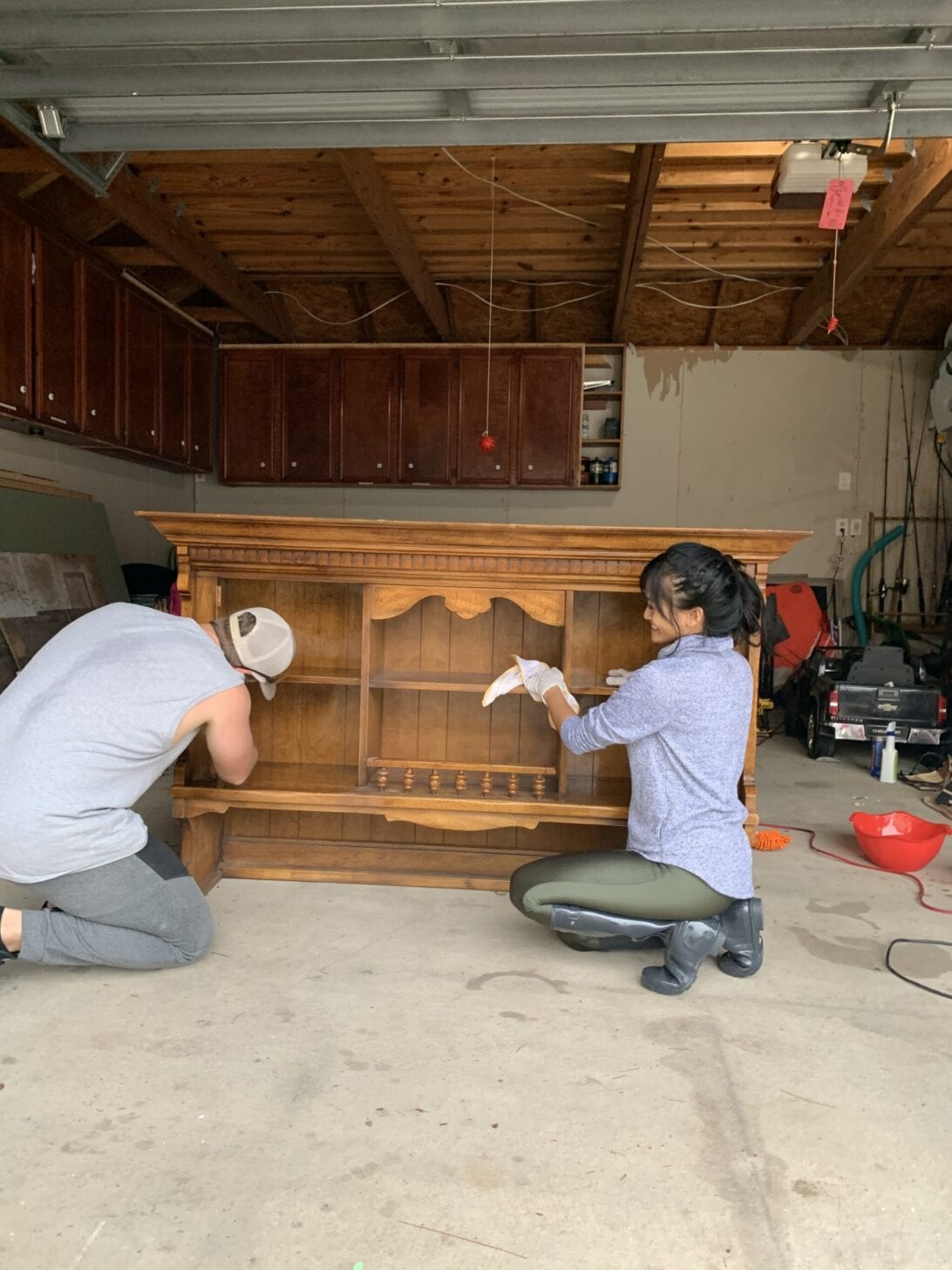 For the first step we cleaned the china hutch and dismantled the hardware and the doors. We also sanded it down to create a desirable work surface to paint on.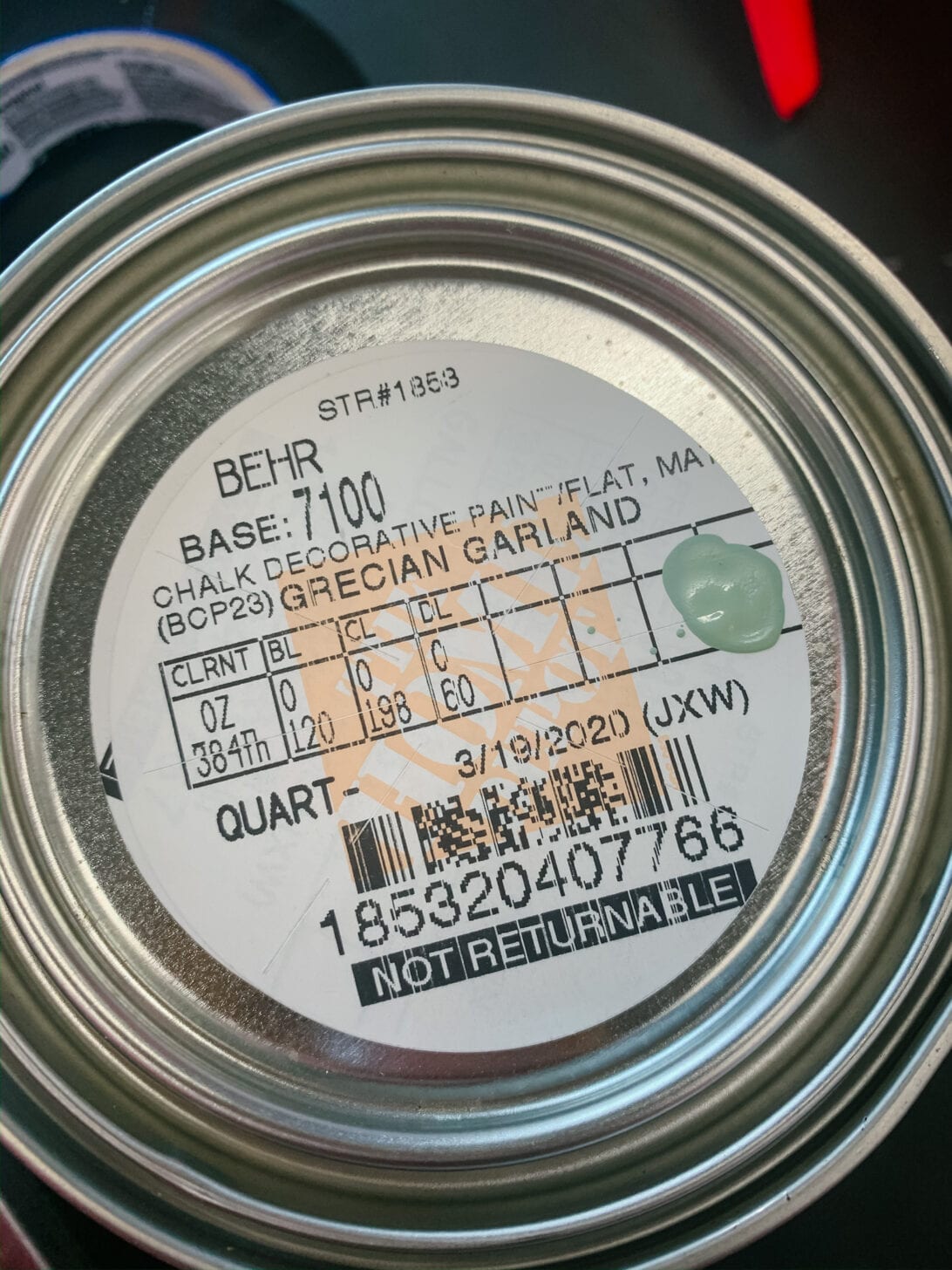 We bought two quarts of this Grecian Chalk paint  and added two coats to each piece to get the overall look that we wanted.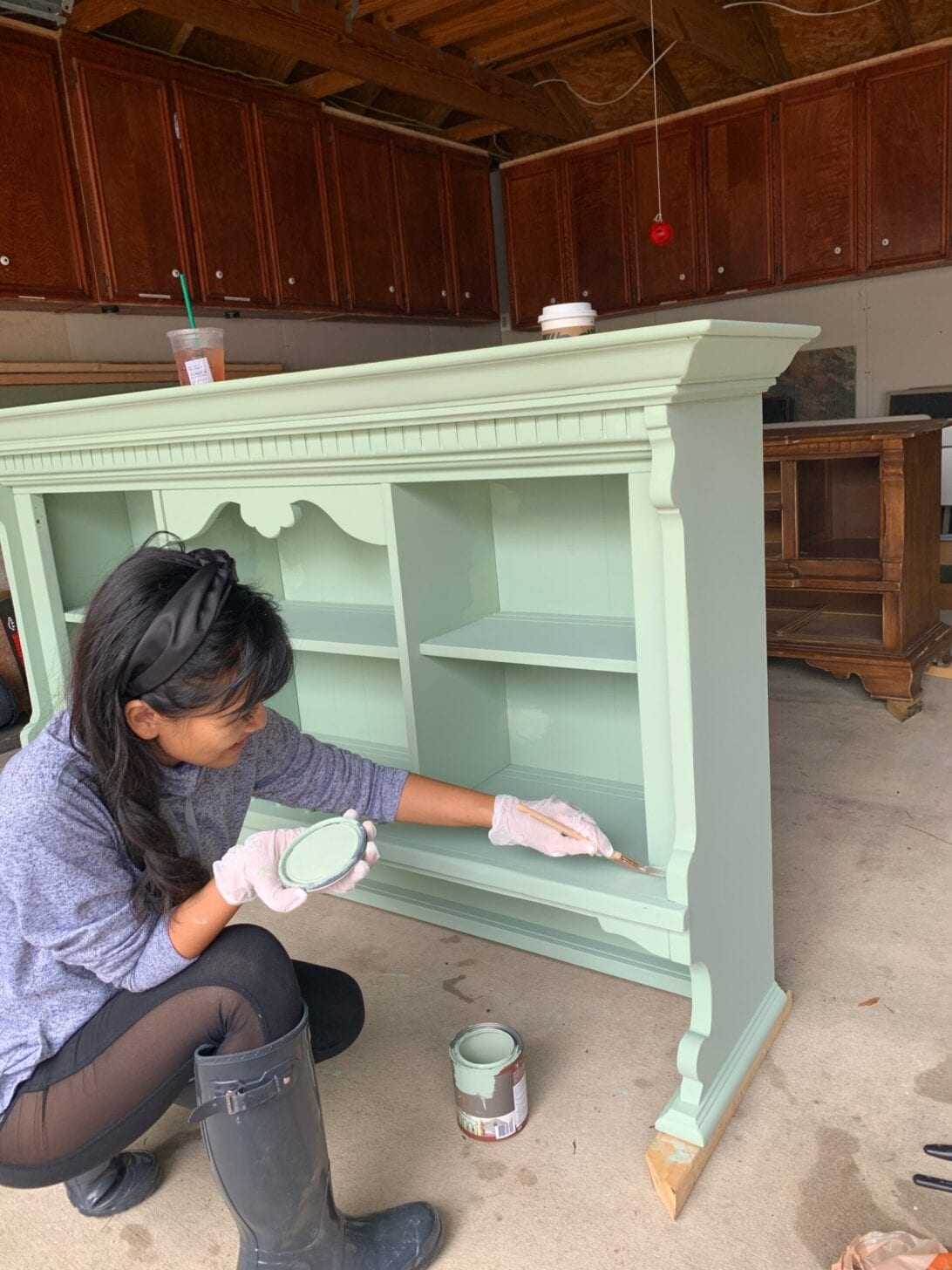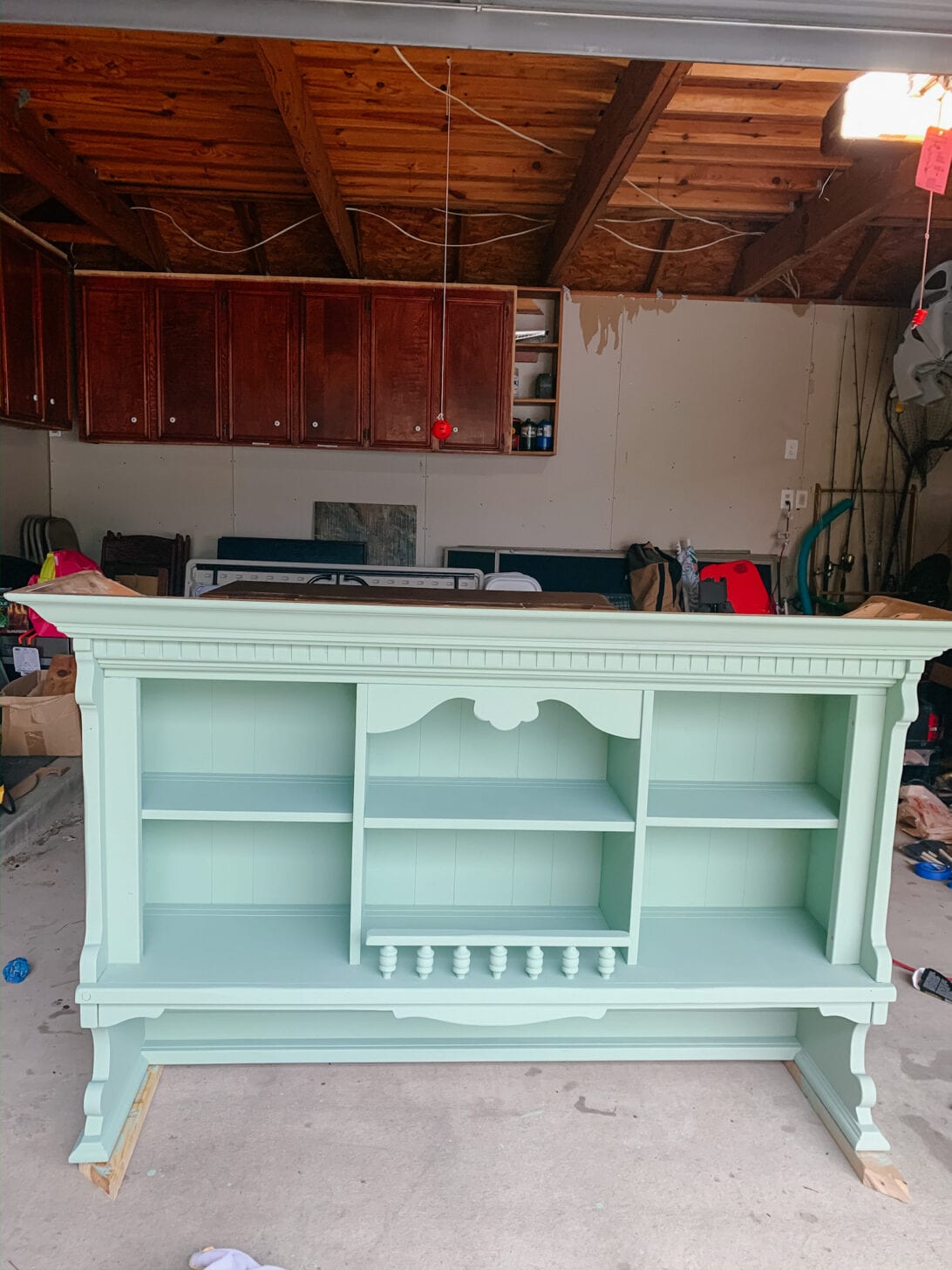 It took us two days to completely finish painting all the pieces. During that time we soaked the hardware with vinegar for two hours and then polished them to their originally glory. The hardware was beautiful under all of that dirt and grime. It almost looked like polish gold.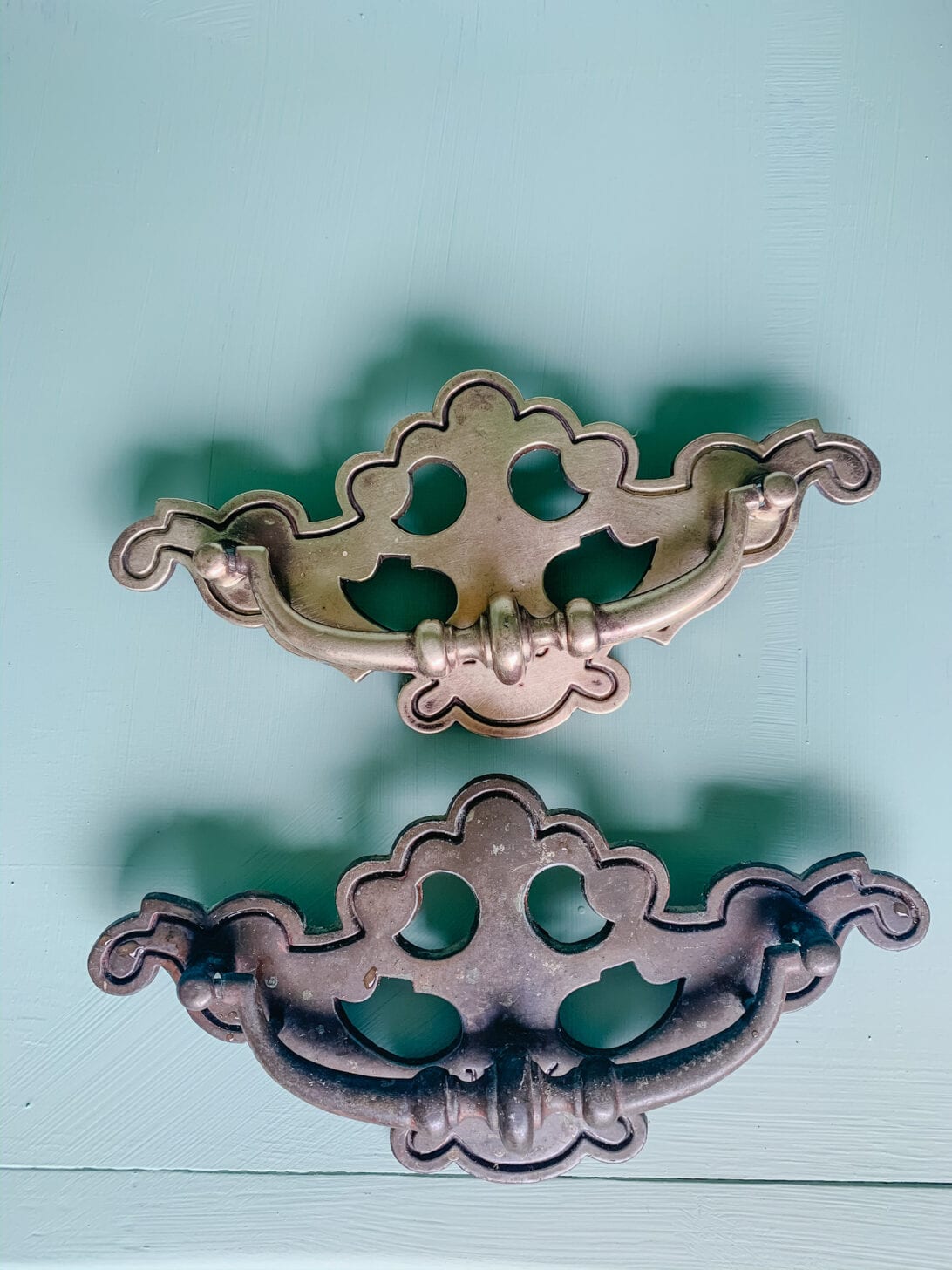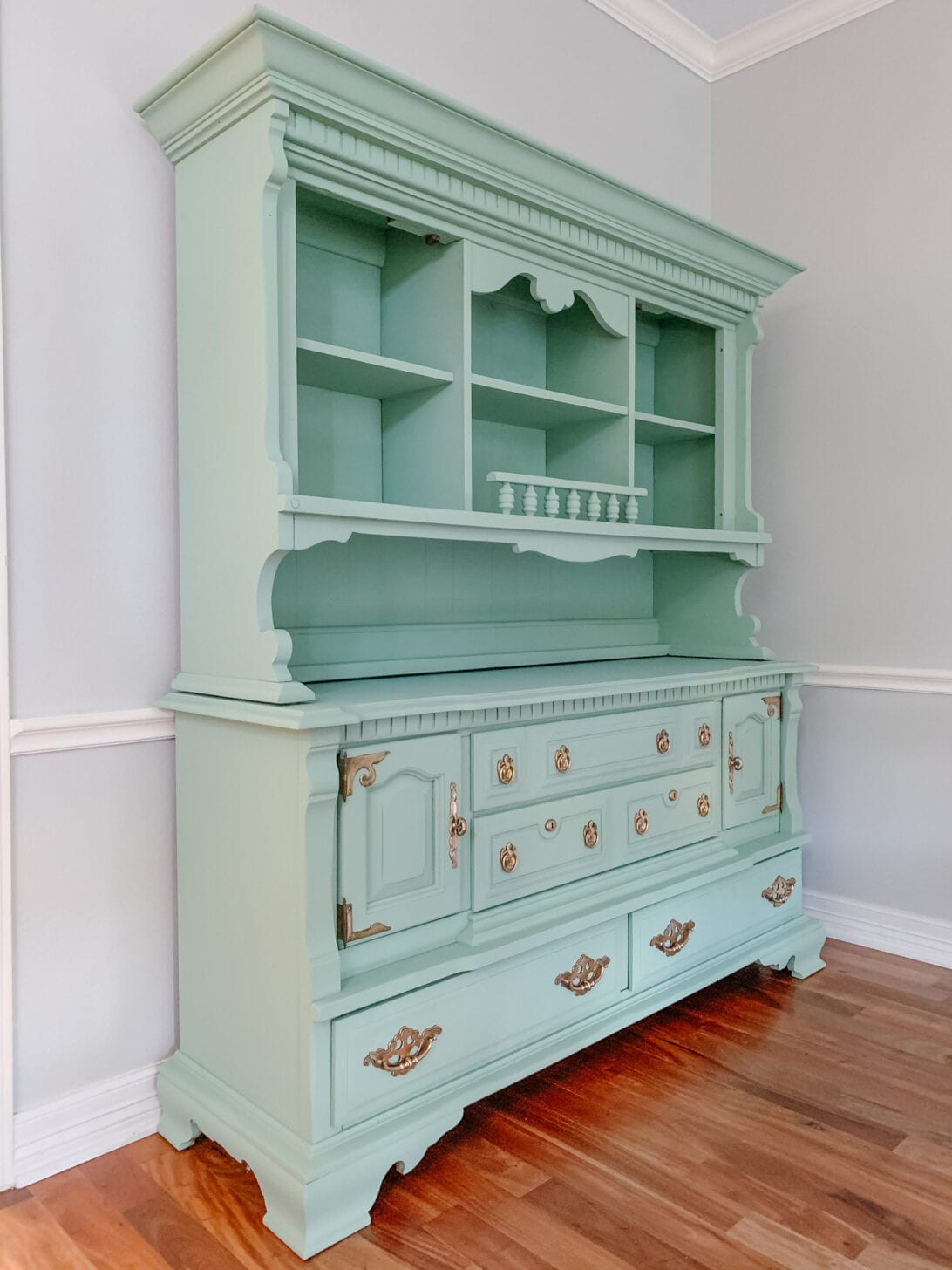 After a week of letting the paint dry and set, I added the floral peel and stick wall paper for an added touch. I love how it really makes the display cabinets pop with the contrast. I ordered this peel and stick wall paper for under $40 here. We also lined our drawers with the wall paper as well. It turned out beautiful! When installing the wall paper I highly recommend getting an Exacto knife and a plastic smoother to smooth out the air bubbles.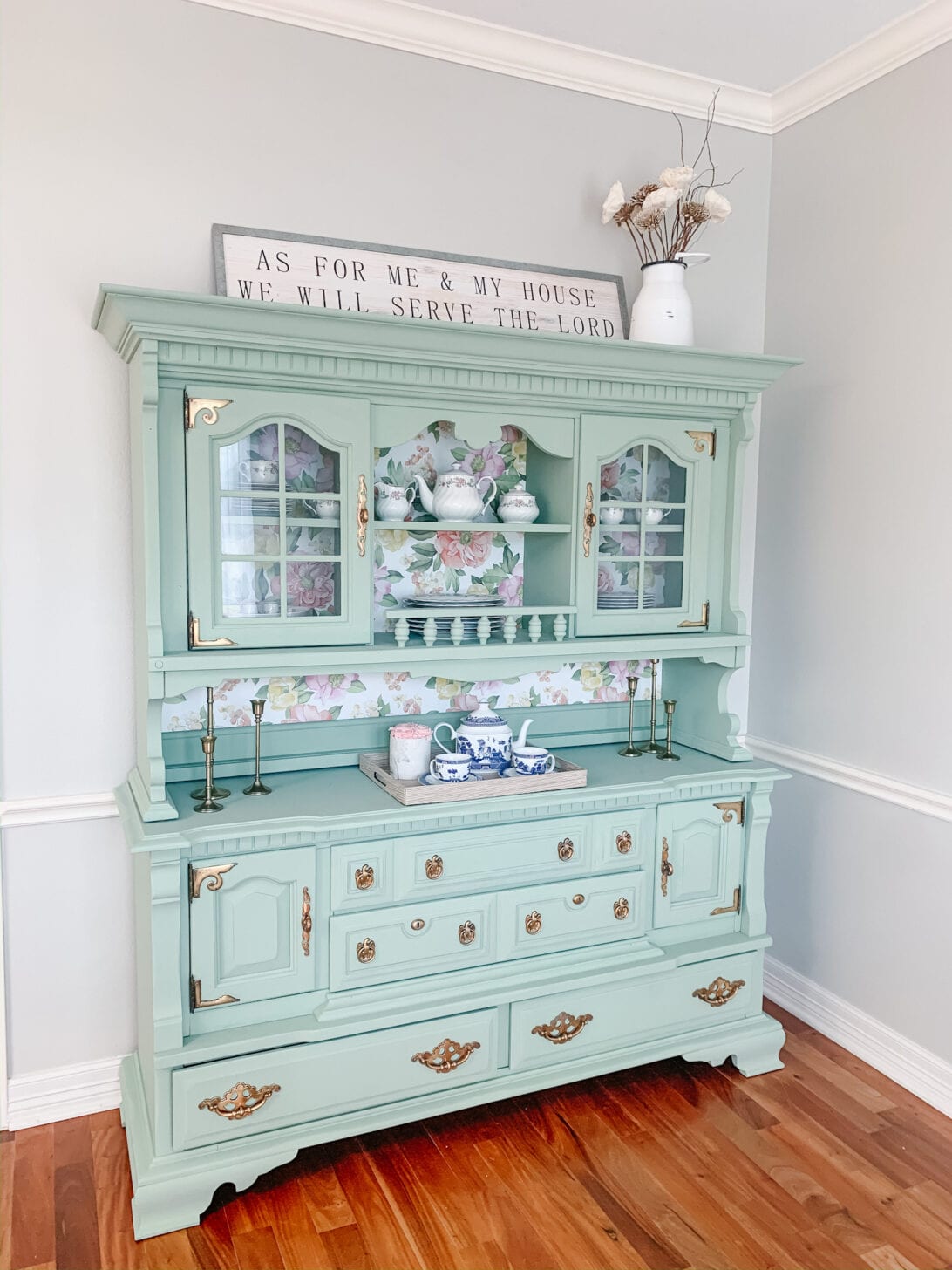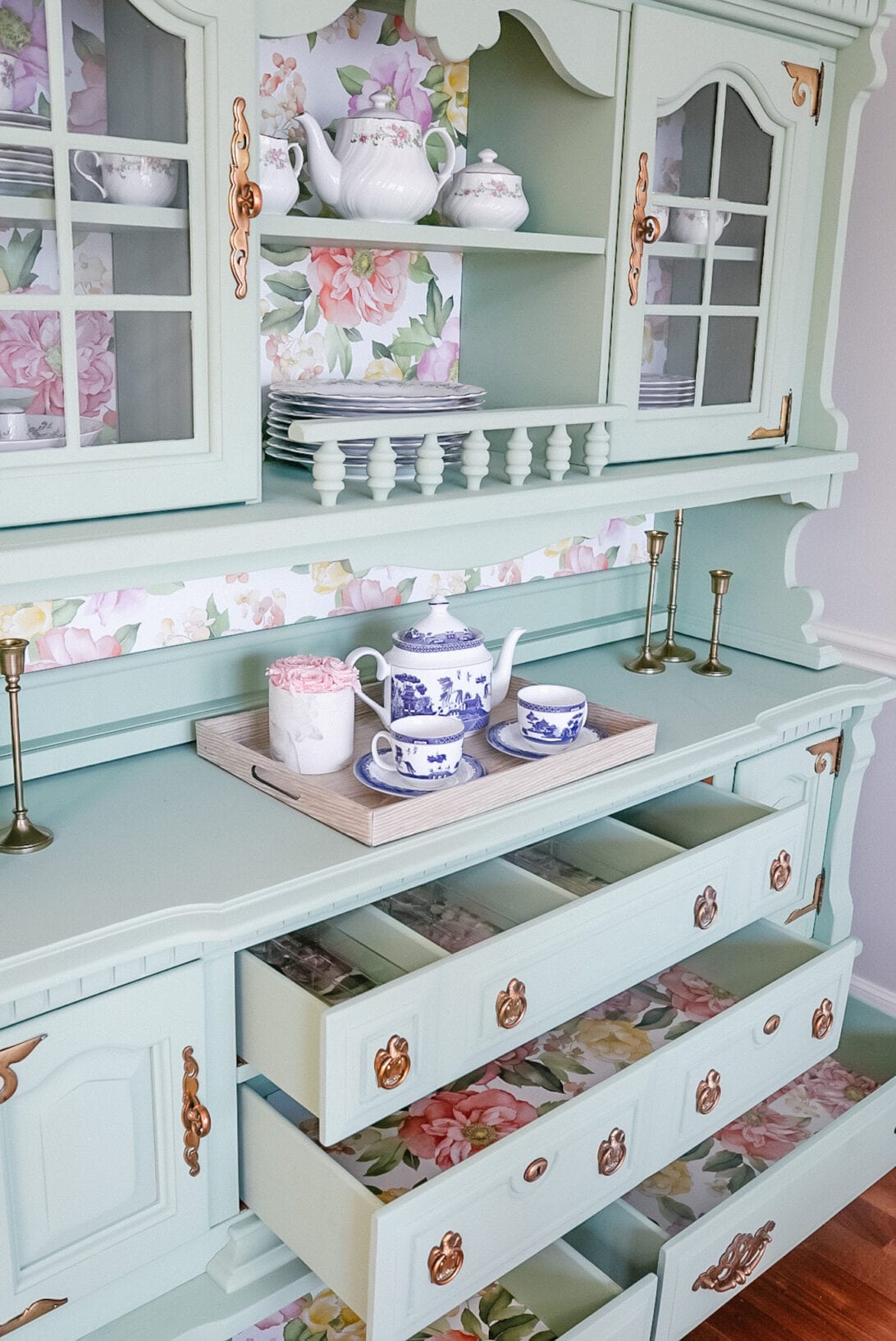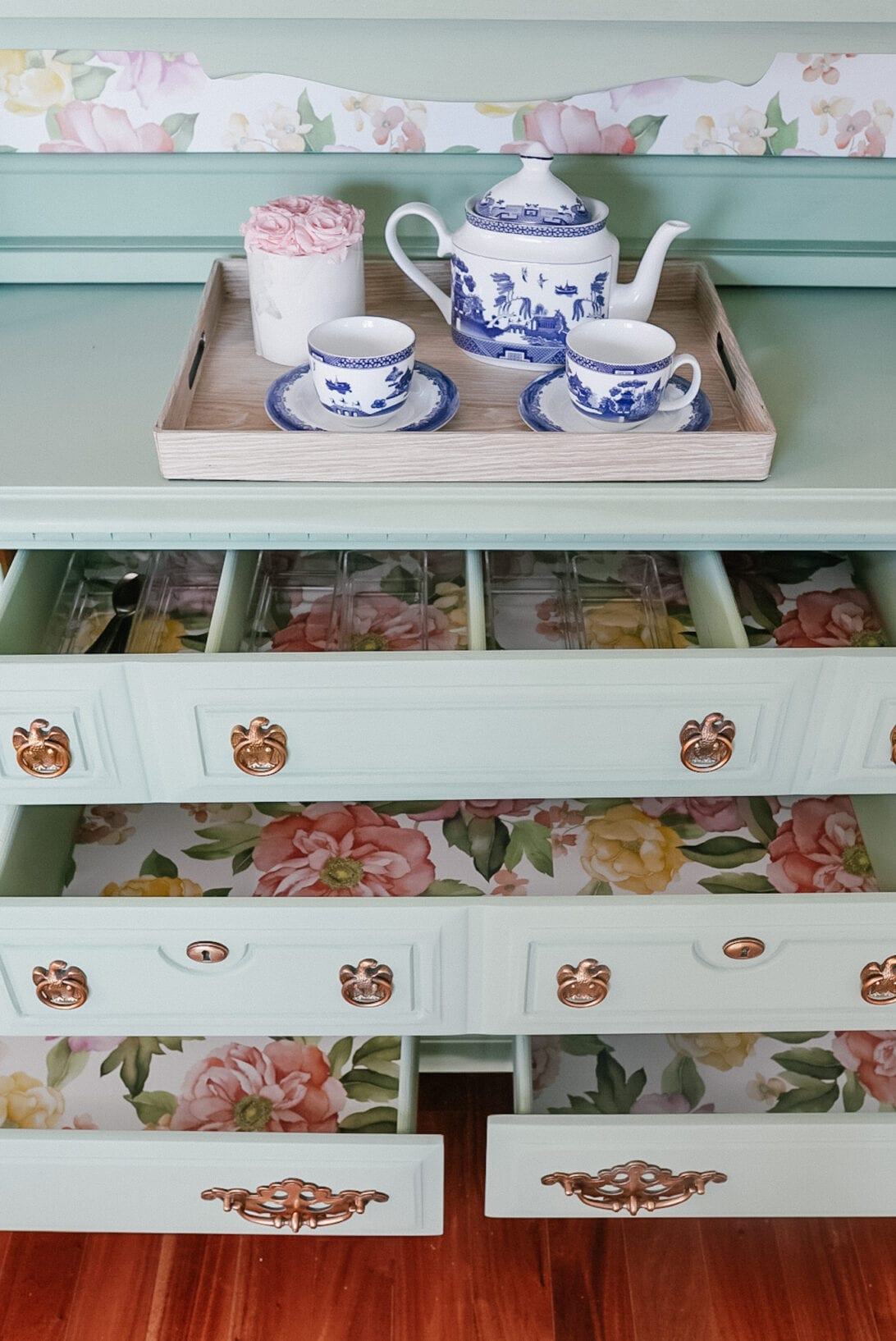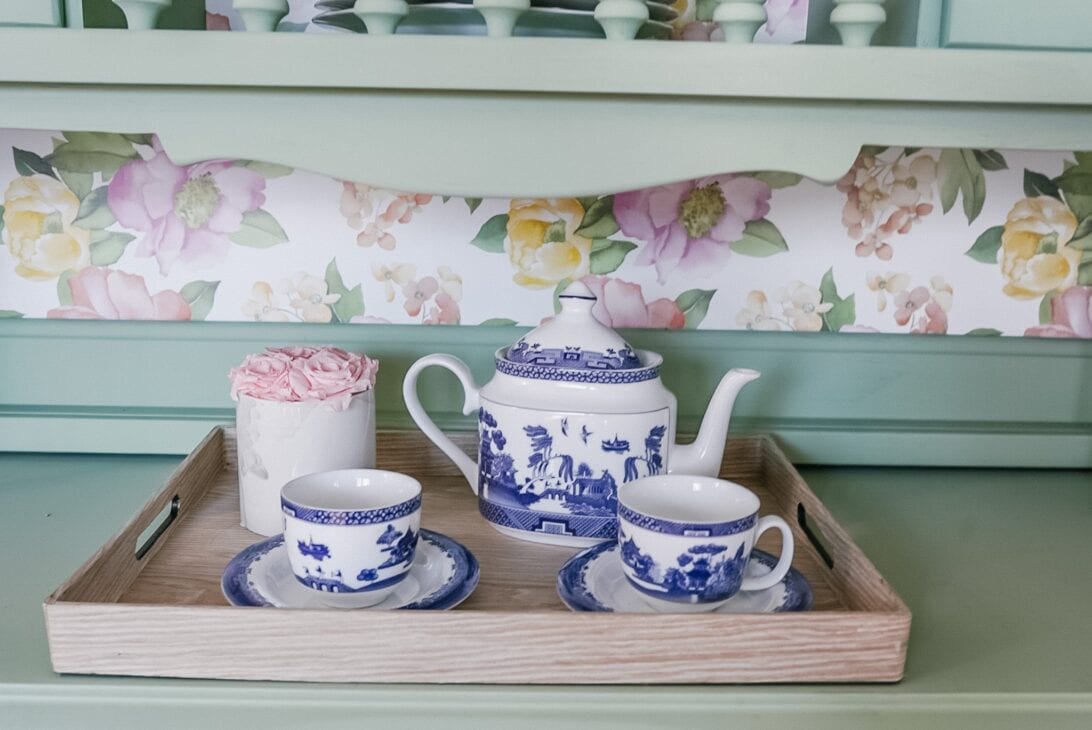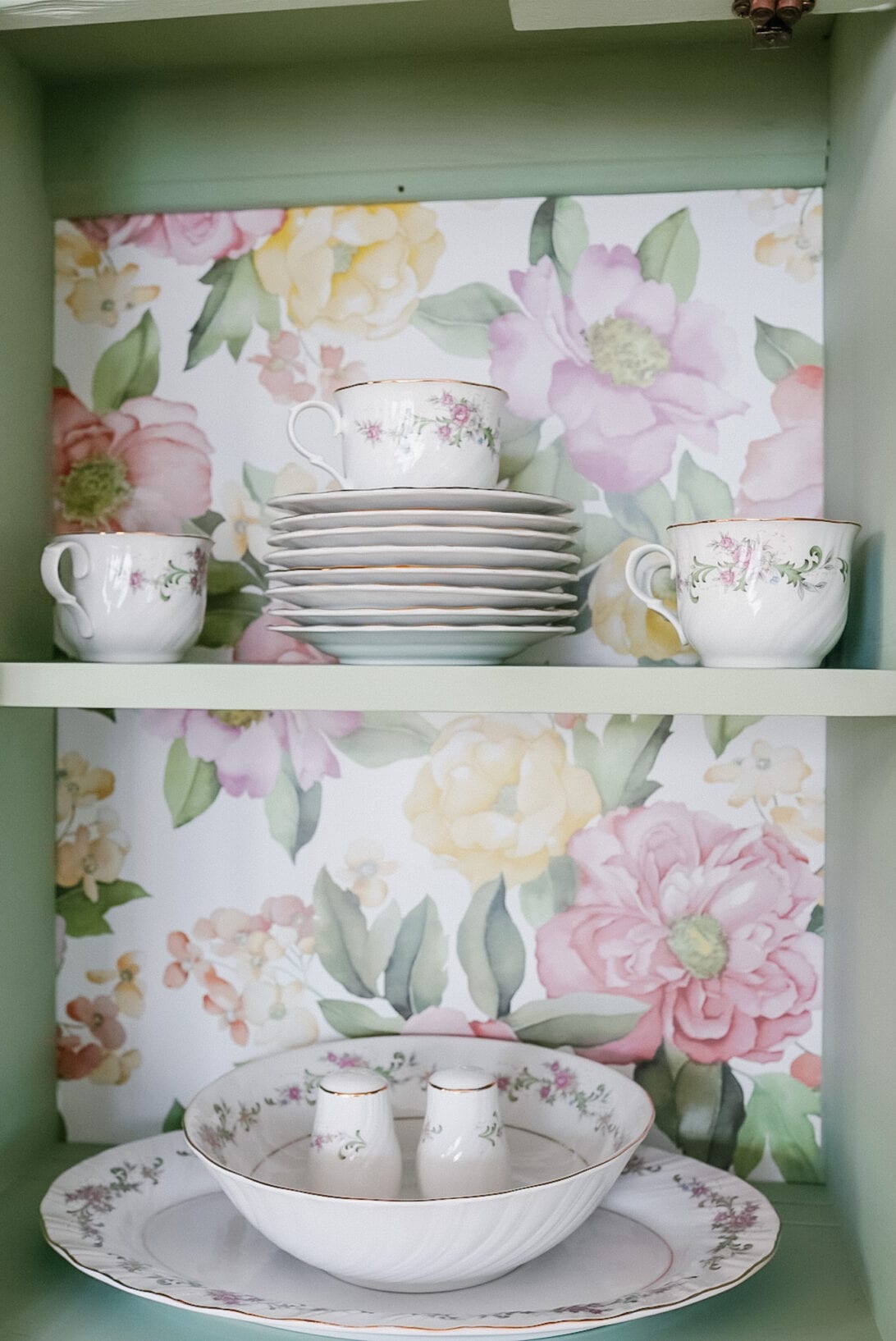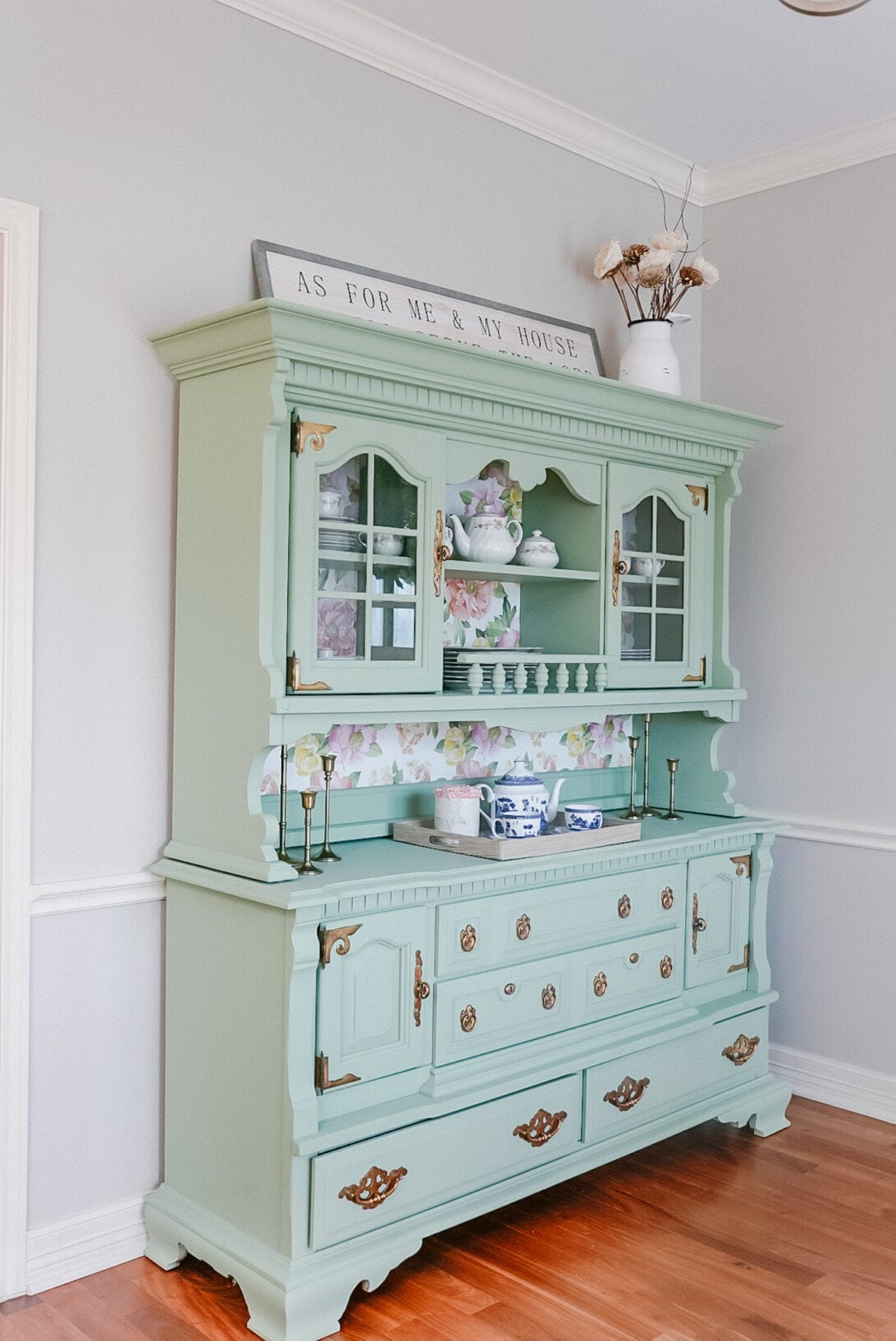 SHOP THIS POST:

This china hutch makeover was one of our favorite home DIY projects, and a great way to pass the time during quarantine. We loved how the color and wall paper turned out and it is the perfect addition to our dining room. Now I have a place I can display my favorite fine china and antique tea sets.  I can't wait to share our full dining room reveal with you soon! I hope you enjoyed this post! Thanks for stopping by!
.
P.S. Subscribe for weekly newsletters so you never miss a single post!