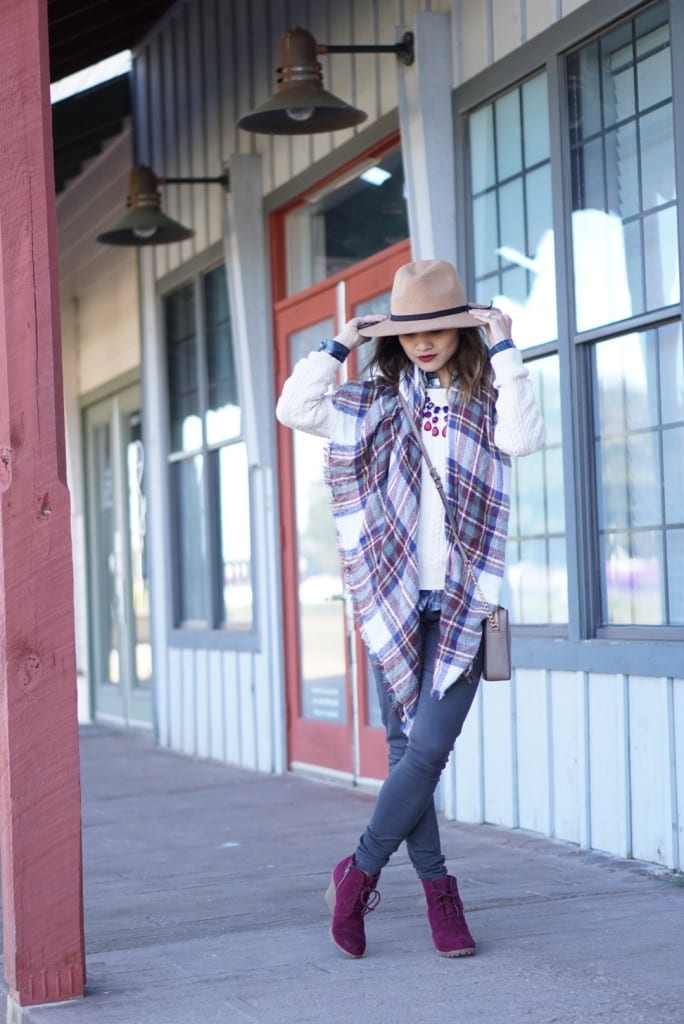 I'm loving this colder weather we are finally having down here in Houston! This New Year has been nothing but GO, GO, GO for this mama. In less than 2 weeks my little man will be turning one and I've been so busy preparing for his party. This year one of my new year's resolution is to become better in the kitchen, so with the help of Pinterest I will be making his birthday cake and several other goodies for his birthday. The pressure is definitely on, but I've been practicing and I have to say I have impressed myself. I'm no Martha Stewart in the kitchen, but at least this time around I haven't caused any small fires or broken any appliances. Wish me luck and stay tuned for the party reveal, and some DIY post to follow for the domestically challenged like myself. Hey if I can make it through this party, then I'll be definitely adding some more DIY posts for my fellow mamas.
For momma's on the go like me, this look is perfect for running errands in style. I can't get enough of this burgundy color! I get tons of compliments on my booties alone. These are not only one of the cutest booties I own, but one of the most comfortable. It is sold out but I linked several similar styles below. Another trend I am loving is wide wool brim hats. This hat is perfect for this colder weather, and the material is great for holding it's shape. I completed the look with a cream sweater from H&M, and a plaid button down with a plaid scarf from the Buckle. My skinnies are from Charlotte Russe. They are having a huge sale! They are 50% off now. For the links to my outfit check out the links below.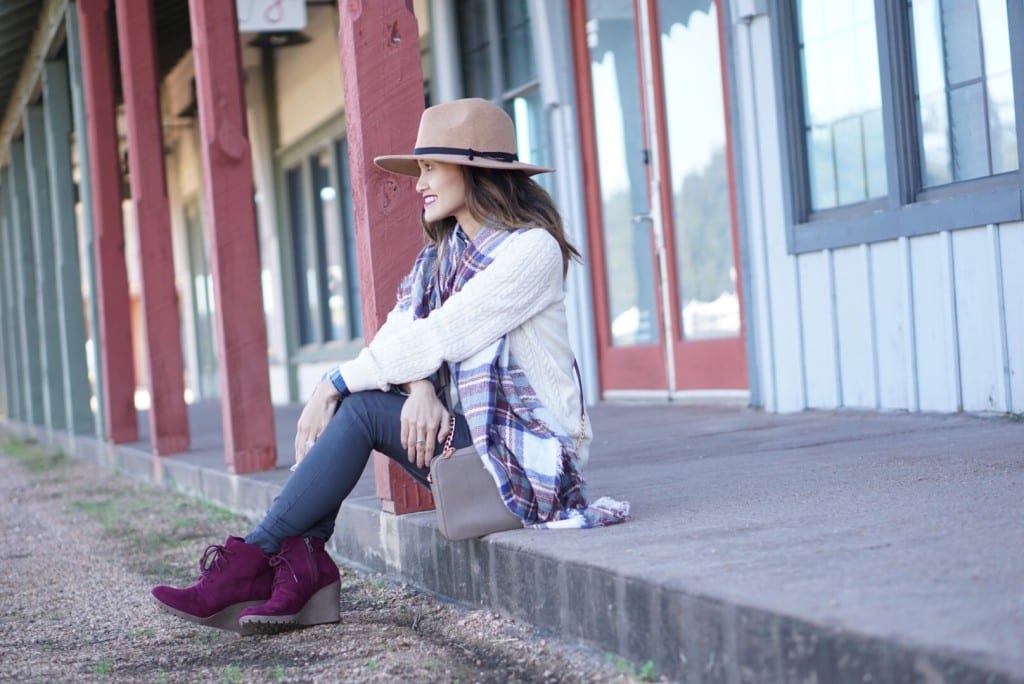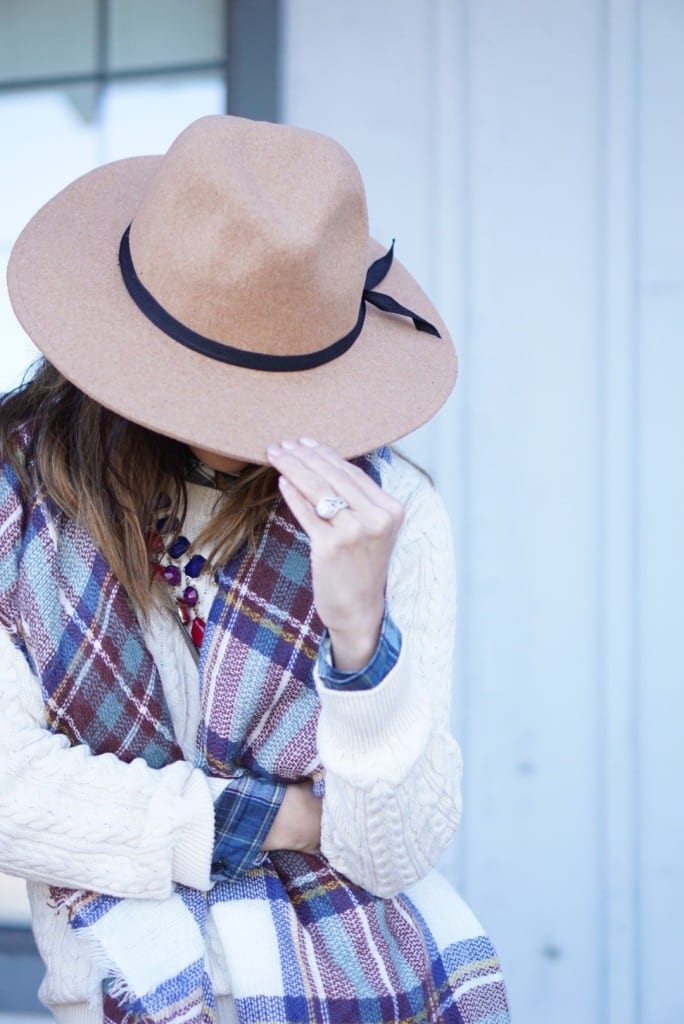 Thanks for stopping by!